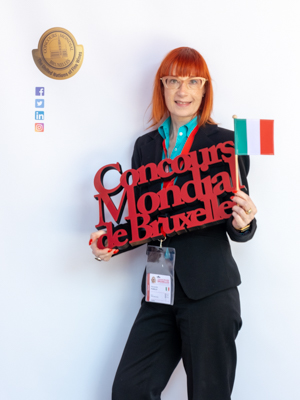 Alessandra Piubello
Italie
Journalist, writer and expert wine taster is the editor-in-chief of several magazines (including Queen International and Prince) as well as the author of several books and articles on wine and food tourism both in Italy and abroad. She is the co-editor of the Veronelli Guida Oro I Vini wine guide (the only italian woman with this responsible role – all the other guides have men in the top position – the first to hold this role in the guide's thirty years of activity, as it was the first wine guide published in Italy) and author for L'Espresso's Ristoranti d'Italia guide.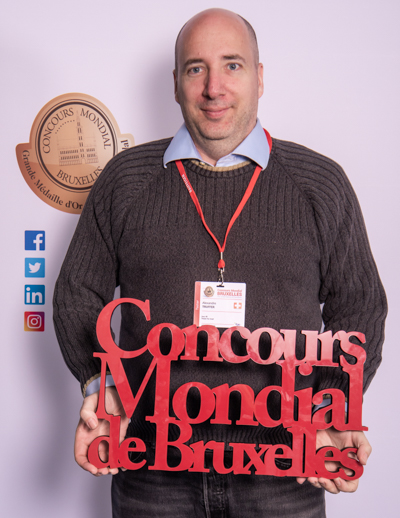 Chief Editor (french version) of VINUM Chief Editor RomanDuVin.ch (blog) Journalist for wine magazines in Switzerland. Autor of various wine books.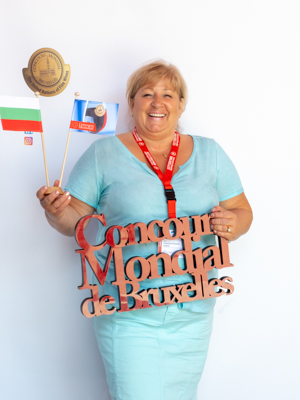 Ana Radkova Petkova
Bulgarie
Wine expert at METRO Cash & Carry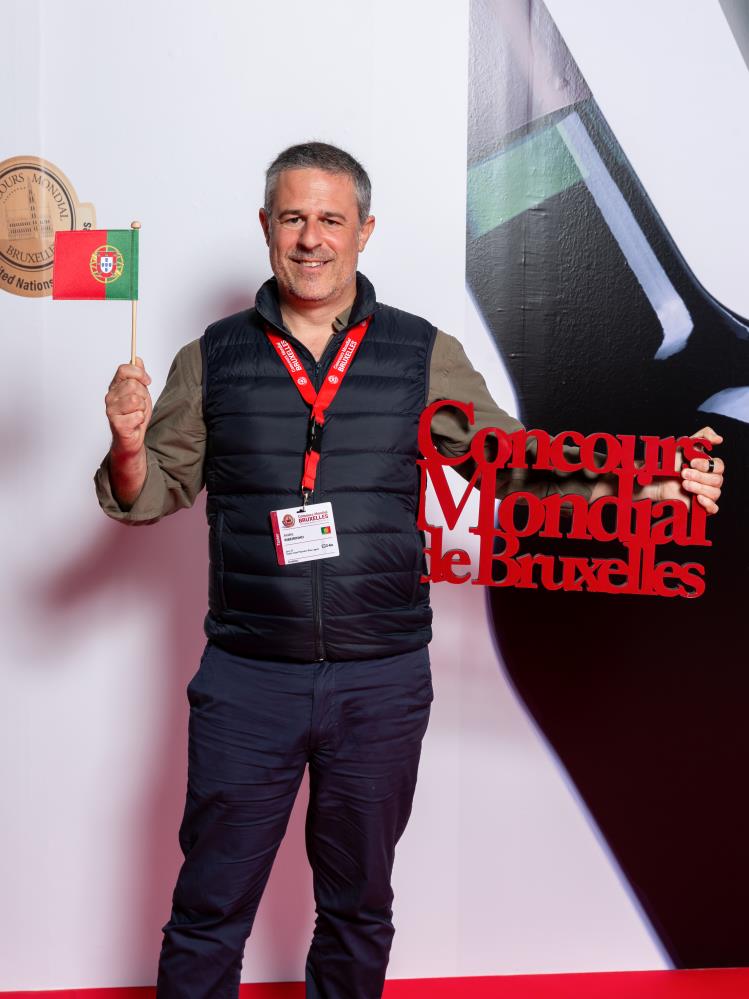 Andre Ribeirinho
Portugal
Food, Wine & Travel Entrepreneur, Pocket Wine Book Collaborator, Chief Wine Evangelist at Adegga and WineSpots, Based in Lisbon, Portugal, Port Wine Ambassador.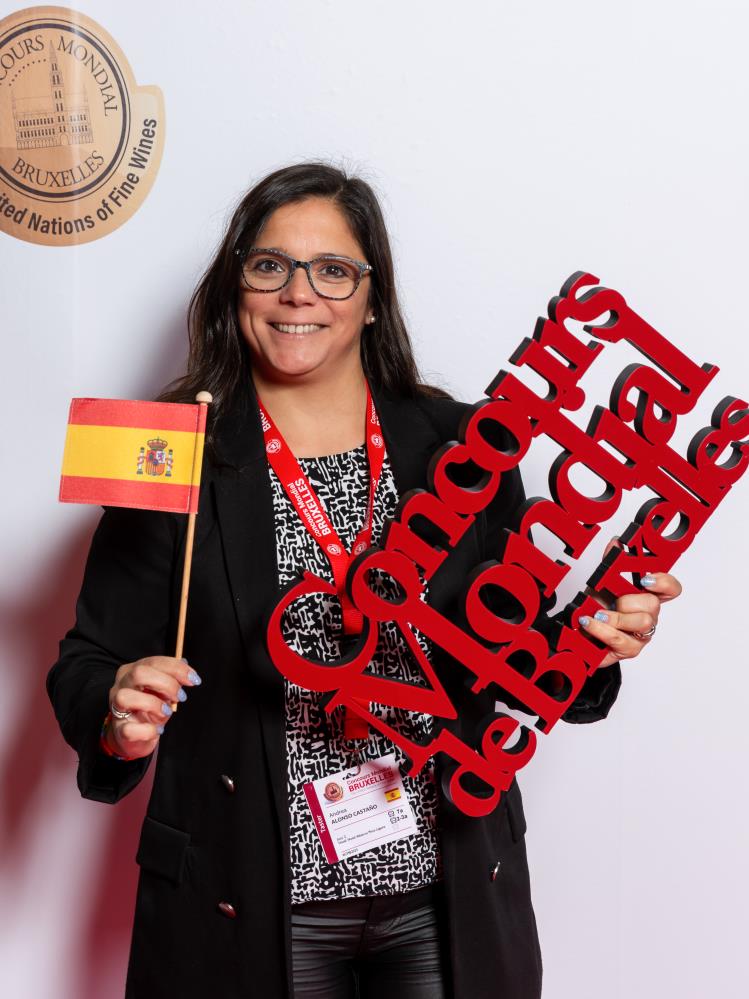 Andrea Alonso Castaño
Espagne
Sommelier, Winner of "La Nariz de Oro 2010",Responsible of the Wine Concept and Wine Buyer of Makro Spain and Portugal.
Journalist and writer for Il corriere Vinicolo, "Tre Bicchieri", "Spirito di Vino", ecc.
Journalist; publishing in Polish wine and lifestyle reviews: Czas Win, Gentleman, Polska Gotuje , and Chilean Vitis Magazine; wine blogger: www.flirtzwinem.blogspot.com
Ans Van Der Weijden RV
Pays-Bas
Consultant to Dutch on-trade; consultant to wine producers targetting Dutch market. Co-author of Guide to Dutch Wines.
Inspecteur au Contrôle Suisse du Commerce des Vins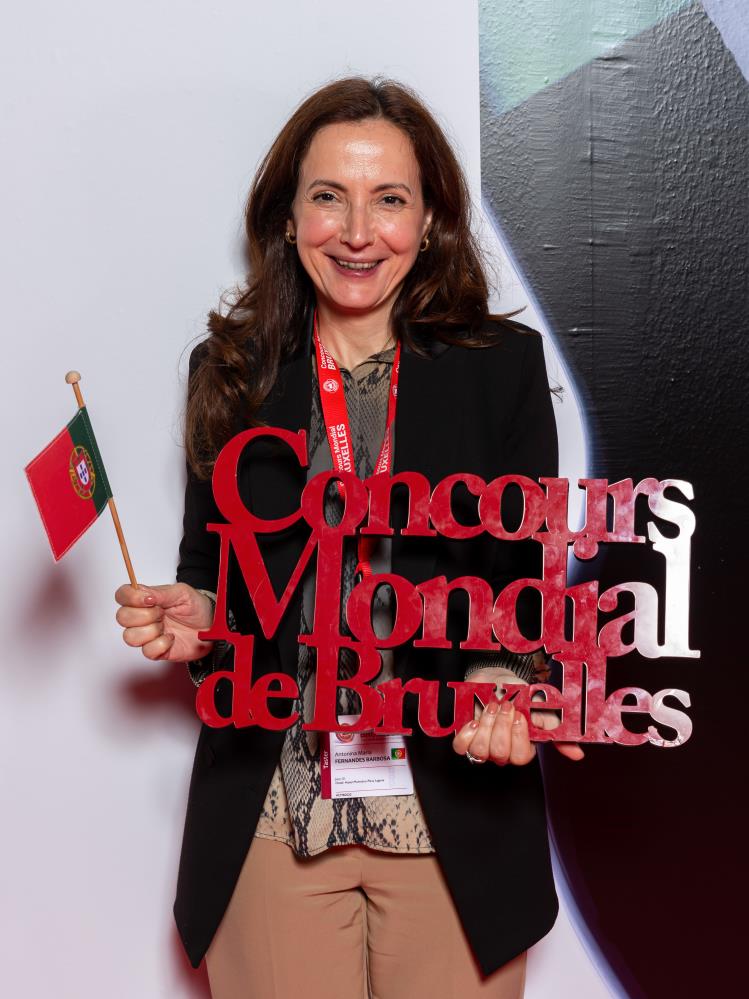 Antonina Maria Fernandes Barbosa
Portugal
Winemaker, Production, Quality and Food Safety Manager at João Portugal Ramos Group (Falua and JPortugal Ramos vinhos verdes)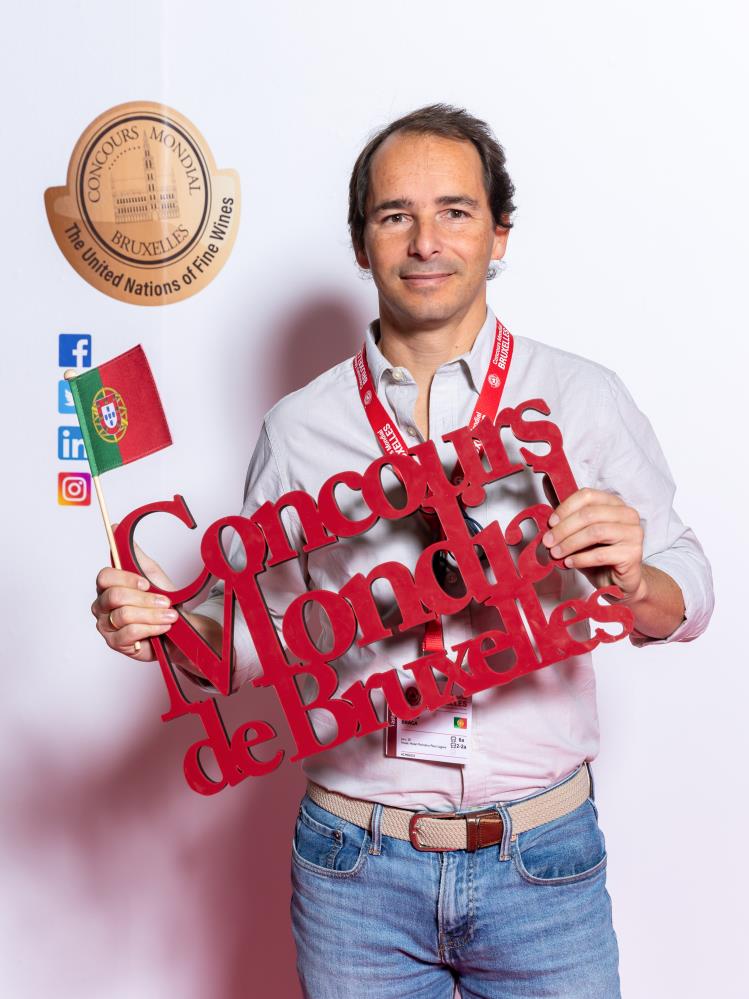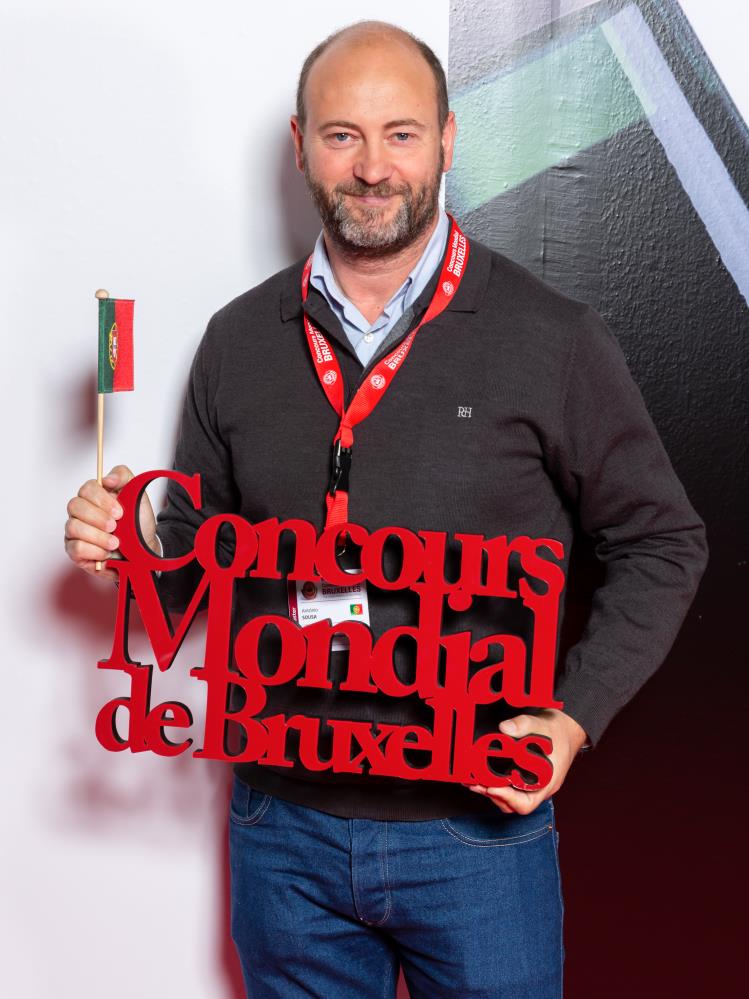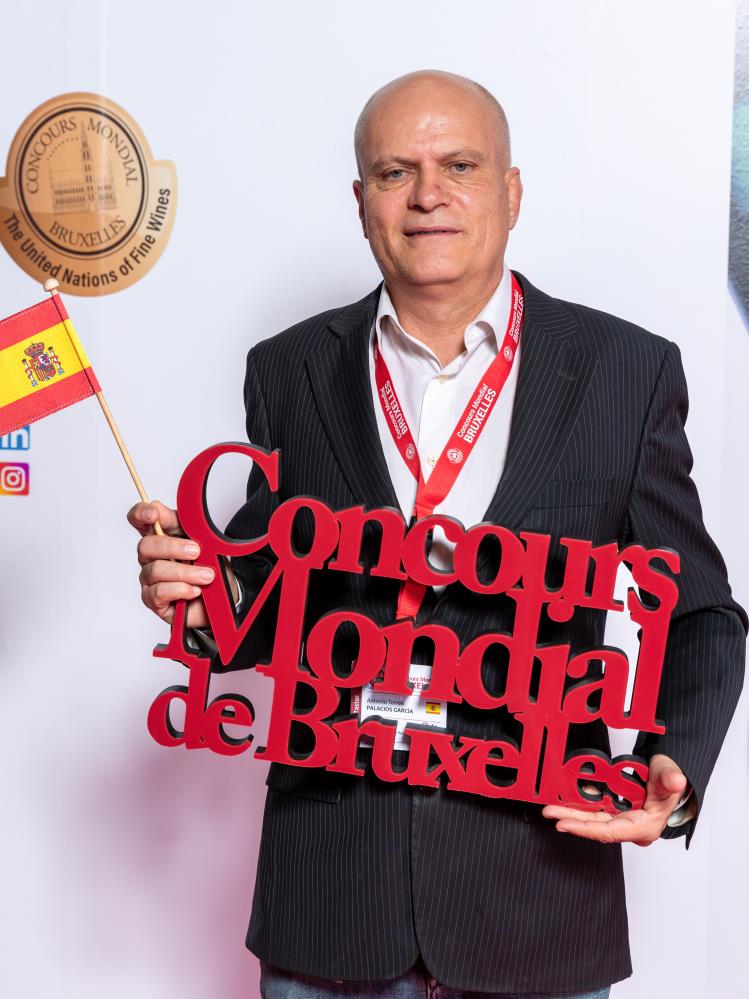 Antonio Tomás Palacios García
Espagne
Enólogo, Laboratorios EXCELL IBÉRICA S.L. Logroño, La Rioja, Dotor en Biologia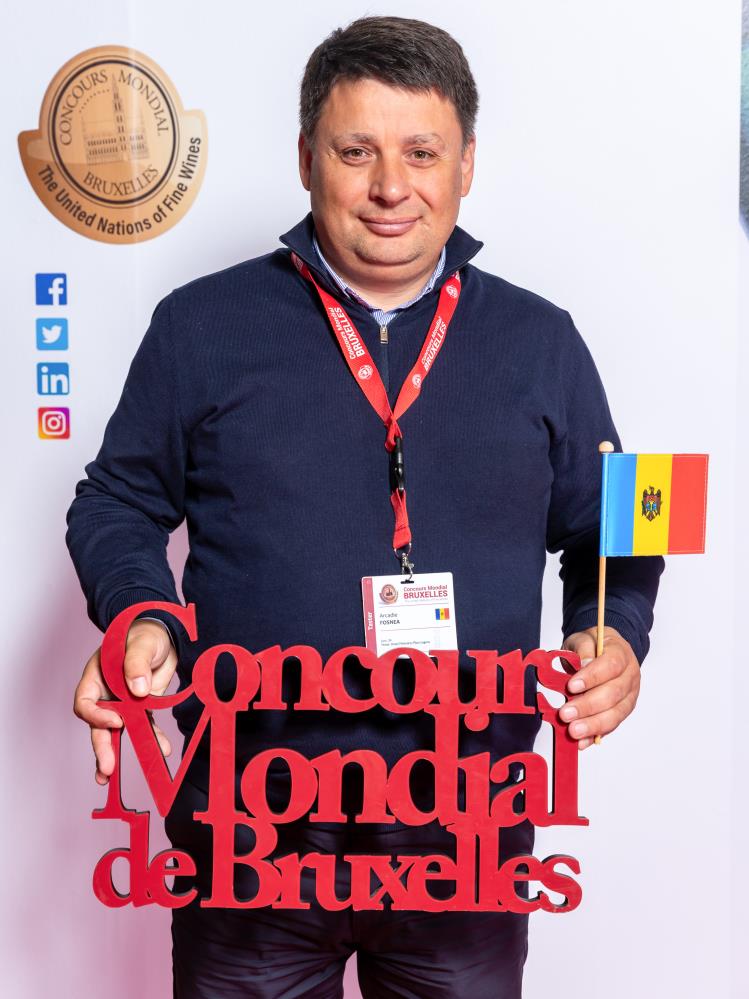 Arcadie Fosnea
République de Moldavie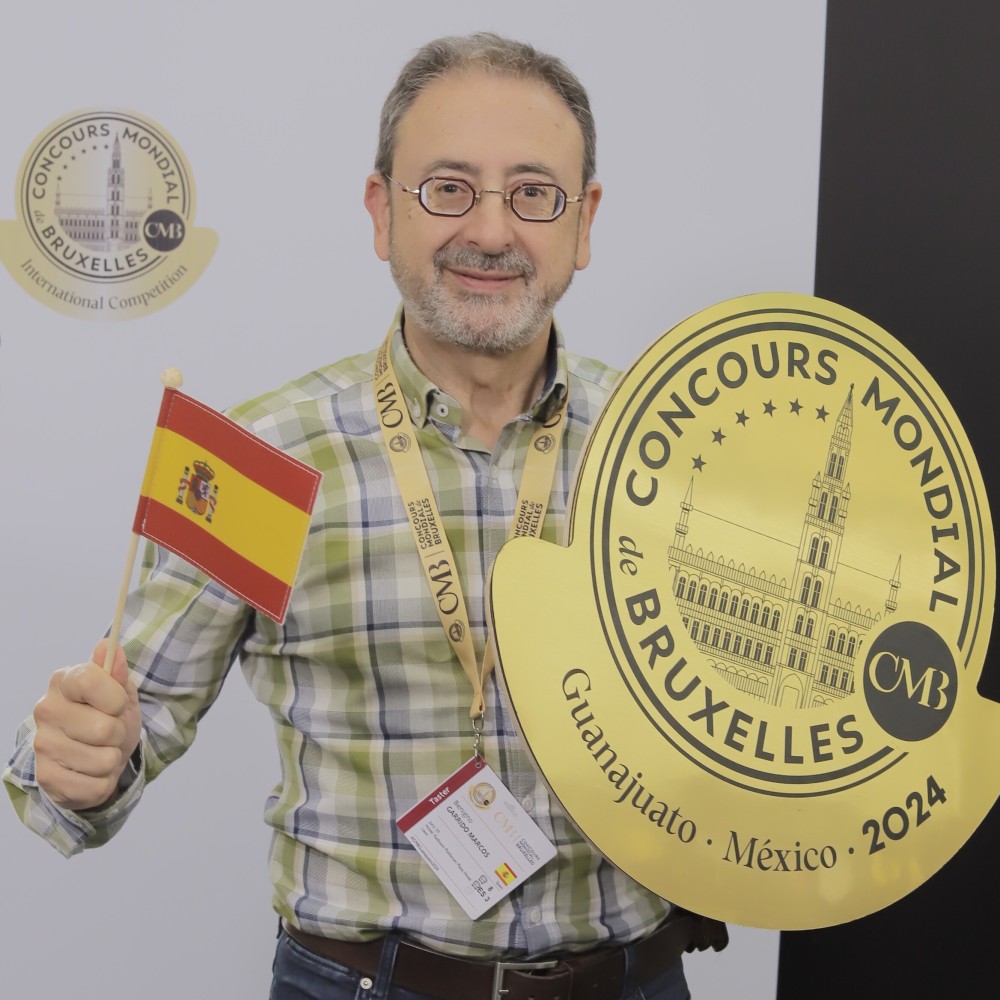 Benigno Garrido Marcos
Espagne
Food and Wine – Century Foundation for Tourism and the Arts of Castilla y León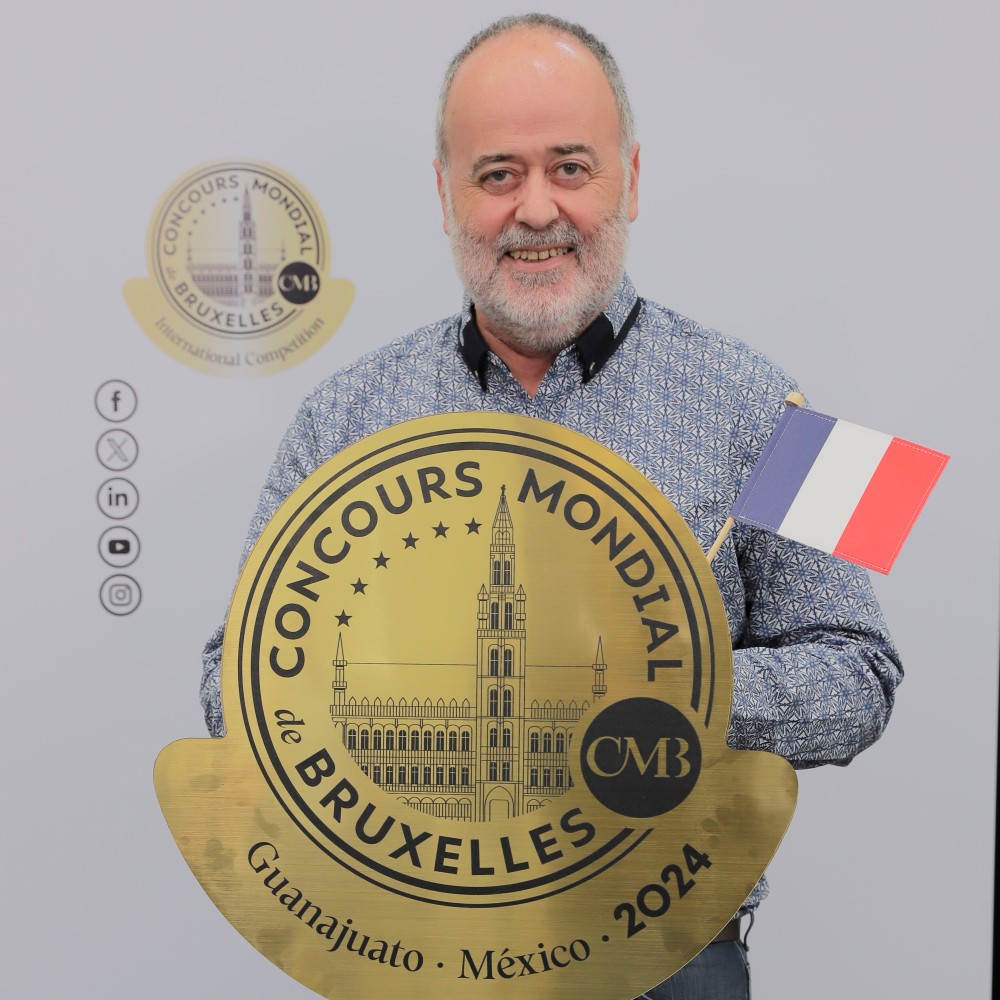 Director of the Bureau Interprofessionnel des Vins du Centre – BIVC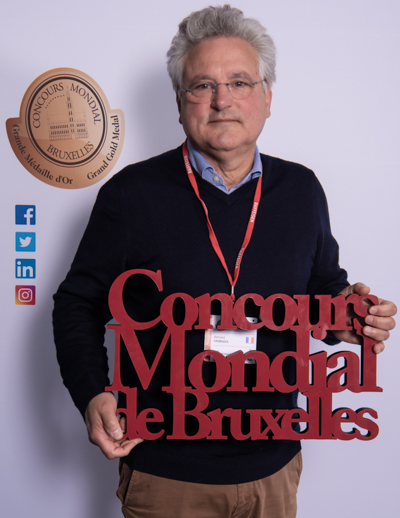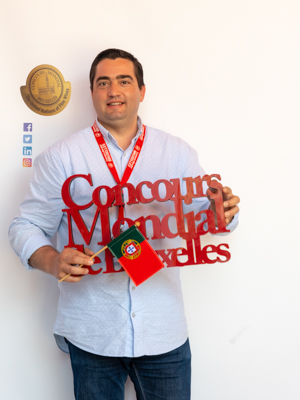 Best Sommelier of Portugal wine man – Wine shop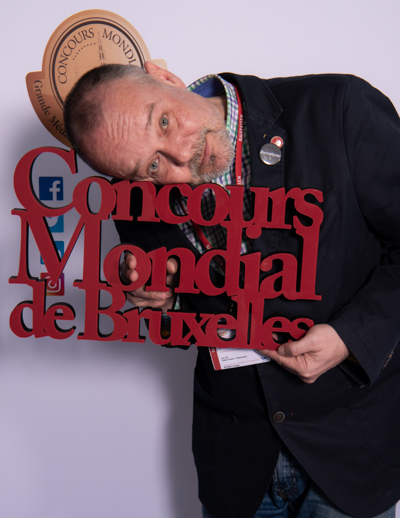 Bachelor of science in food technology, Graduation in wine technology on University of Ljubljana, Biotechnical faculty. Member of Berliner Wine trophy in last 7 years, Riesling du Mond (Strasbourg) and Vinoforum in Central Europe. Regular contributor in wine & food issues in Slovenian magazines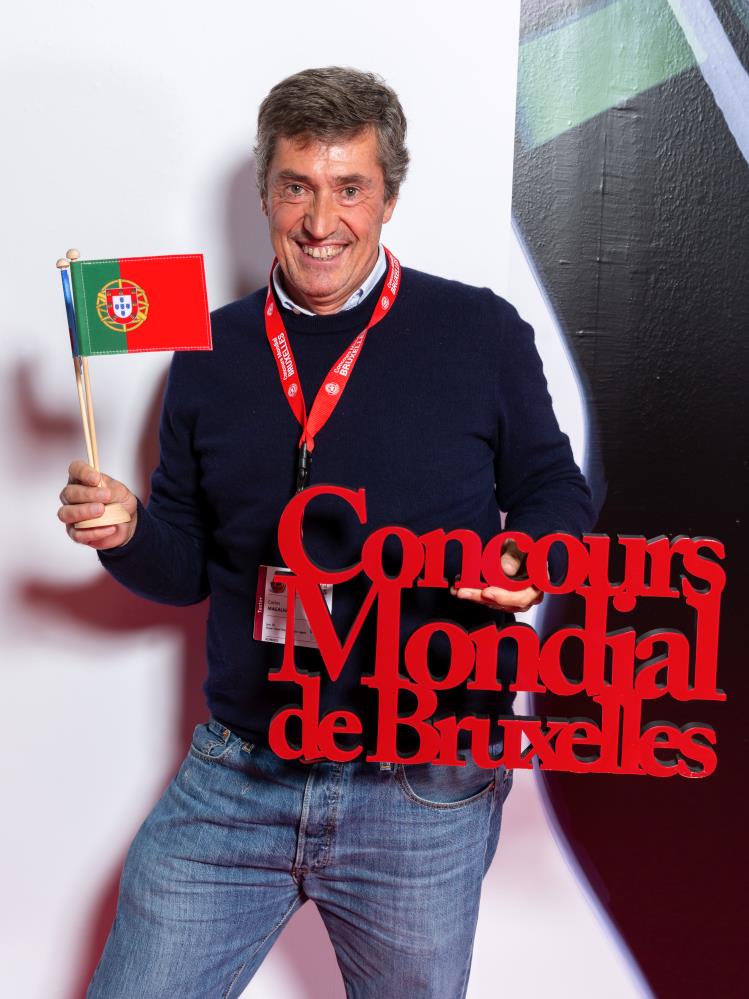 Carlos Magalhães
Portugal
Oenologist and teacher at the Sommelier School of Porto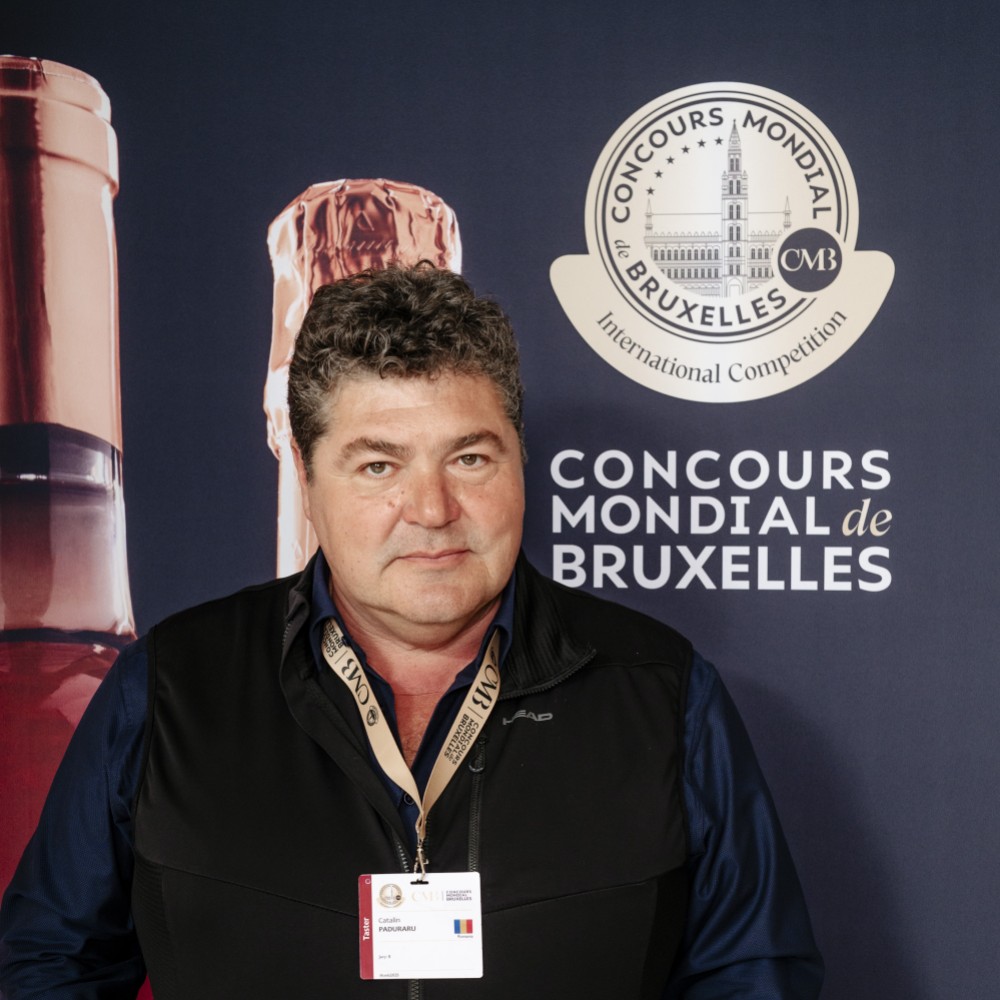 Catalin Paduraru
Roumanie
Phd Viticulture, Wine Journalist, Producer TV Wine Show, Wine Ambassador ADAR (Romania Authorized Wine Tasters Association), Eques OEVE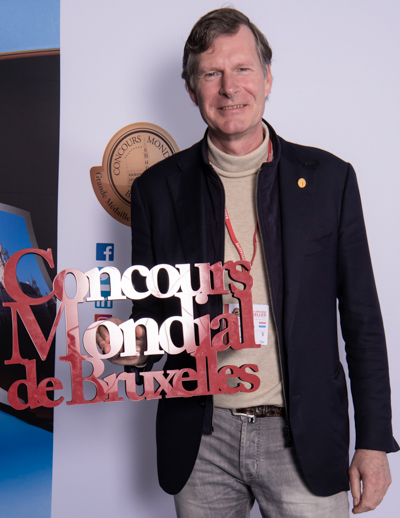 Cees Van Casteren MW
Pays-Bas
Wine consultant, writer and freelance journalist, twice winner of the Dutch wine tasting championships 'Prix Pommery', Ambassadeur du Champagne and Master of Wine. Chairman of Association of Vinologists in The Netherlands. Author of 10 books. Columnist in daily newspaper.
Technicien en Oenologie, Winemaker, Journalist: Gourmet World, Joker Wine Lover, Decanter (Chinese version/Taiwan) – Wine and Spirits Educator. Professor at National Kaohsiung University of Hospitality and Tourism. Professor at HK University of Hospitaliy and Tourism.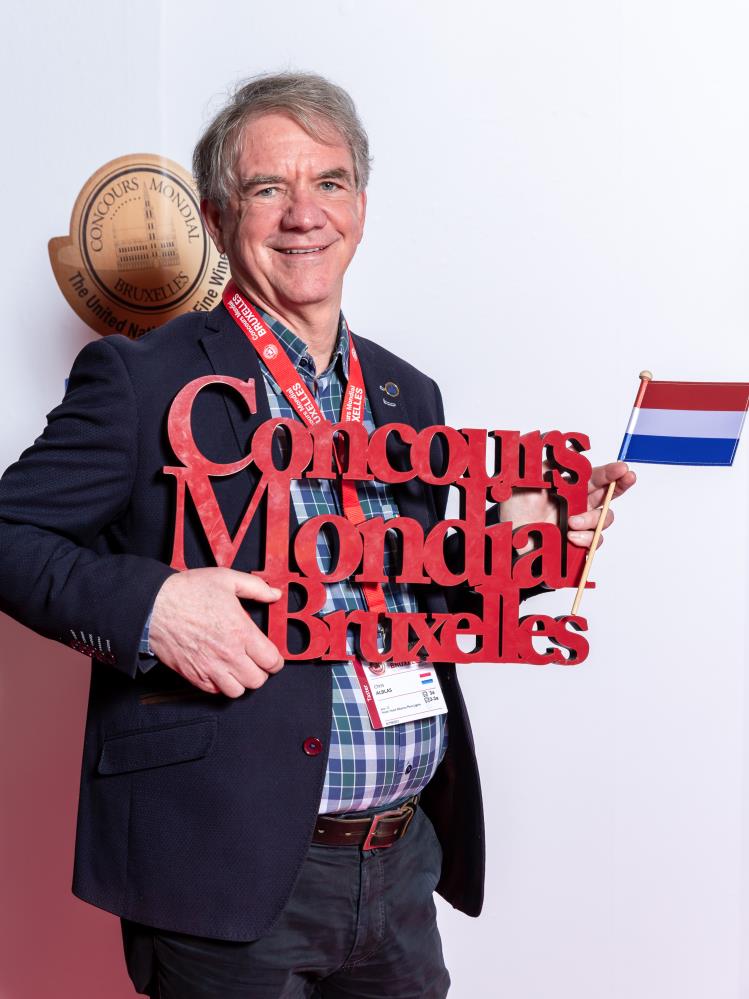 Wine education at the Dutch Wineacademy, member of the editorial committee of the Dutch Wineacademy,Owner of the webshop www.biowijn.info, writing for www.wijnjournaal.nl, international wine- and spirit judge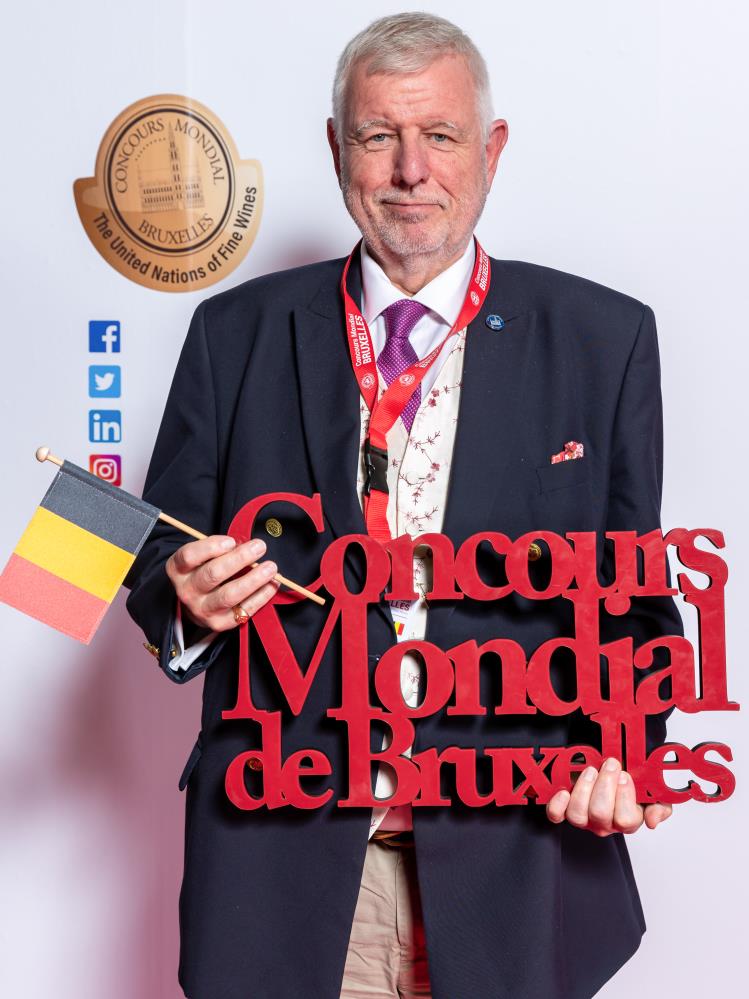 Christian De Winter
Belgique
Director at Marche Italiane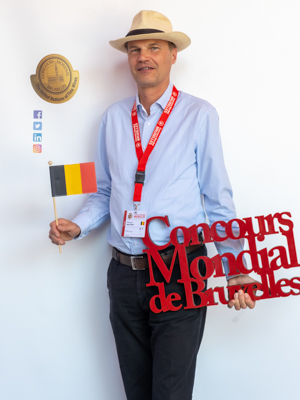 Christoph Merchiers
Belgique
Rouseu Wine Importer Belgium
Christophe Andrieu
France
Chief Editor of Contact Pro , des cavistes & restaurateurs
Claude Francois
Luxembourg
Directeur délégué de prima.lu, chroniqueur de vins, reporter-journaliste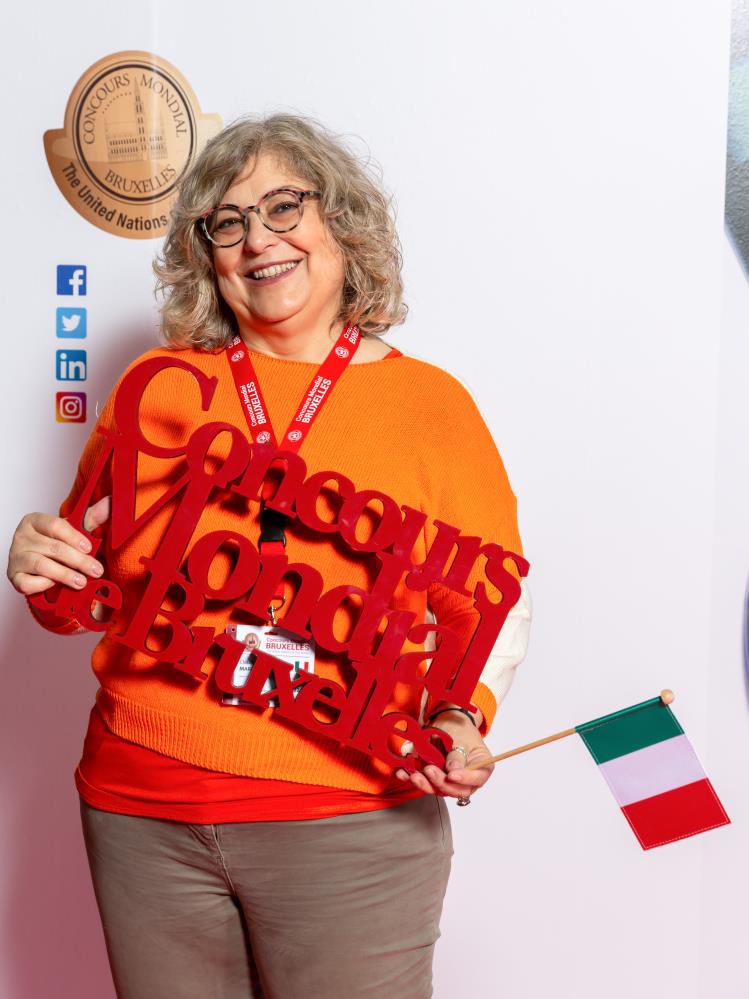 Wine Blogger Journalist for Slow Wine Guide and Ristoranti d'Italia Guide Espresso – Agency of wine comunication, DarWine&Food www.claudiamarinelli.it Best FISAR Sommelier 1993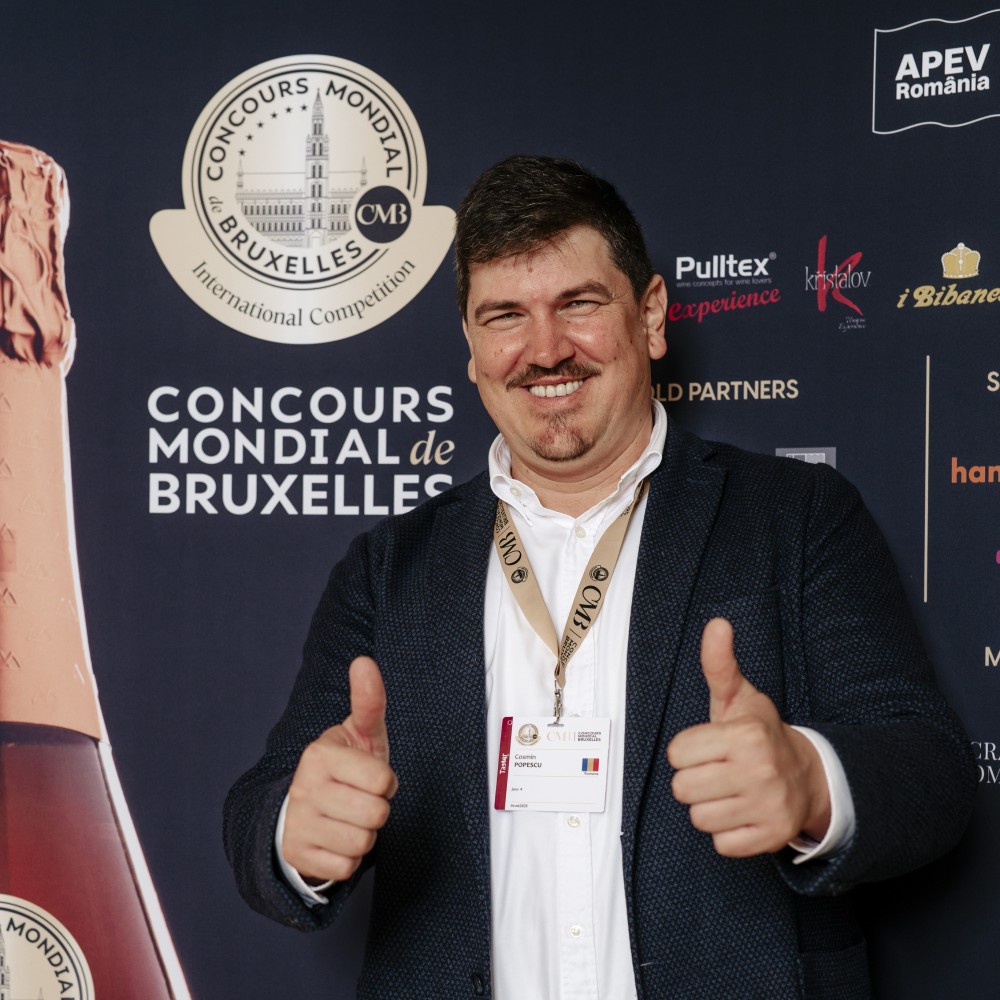 General Director of MURFATLAR ROMANIA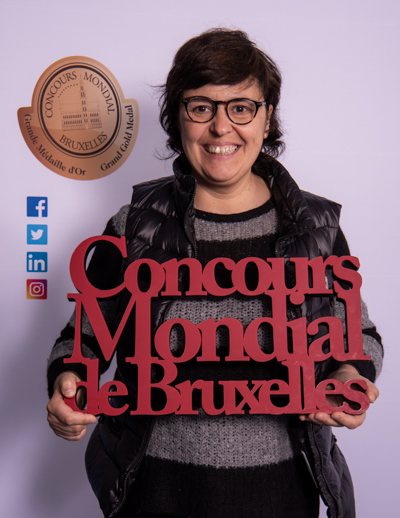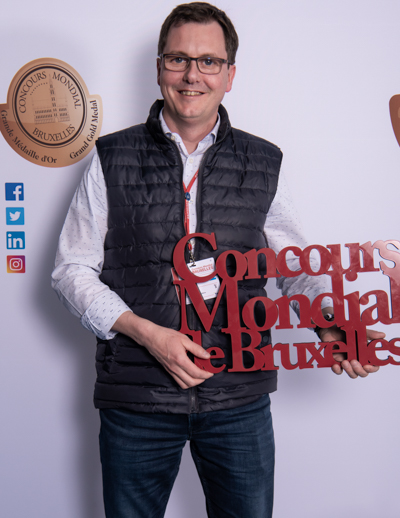 Damien Lassance
Luxembourg
Expert vins Président Club Vin sur Vin Cactus Luxembourg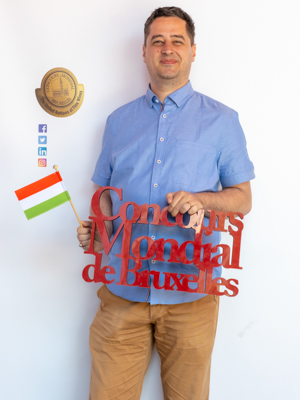 Editor in Chief at WineSofa, editor at BORIGO Magazine, wine journalist&writer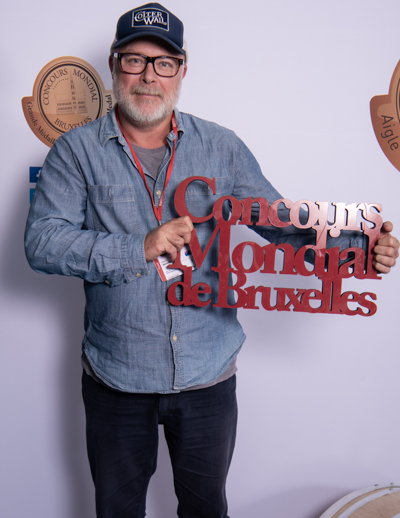 Freelance wine journalist/presenter contributing to Australian Gourmet Traveller WINE, Wine Companion and various international publications
Wine Marketing Labs
Journalist: Associate Editor of Vino! Magazine, Benelux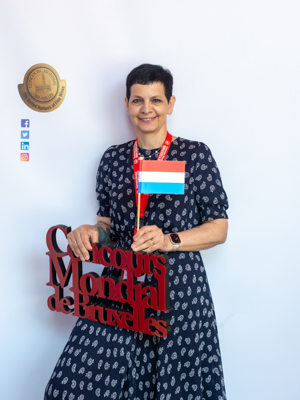 Dominique Rizzi
Luxembourg
Maître Sommelier en Vins et Spiritueux de France, Sommelier Meilleur du Grand Duché de Luxembourg en 1992, Maître Sommelier et Responsable du restaurant gastronomique De Jangeli. Adjointe key account manager restauration à la cour de justice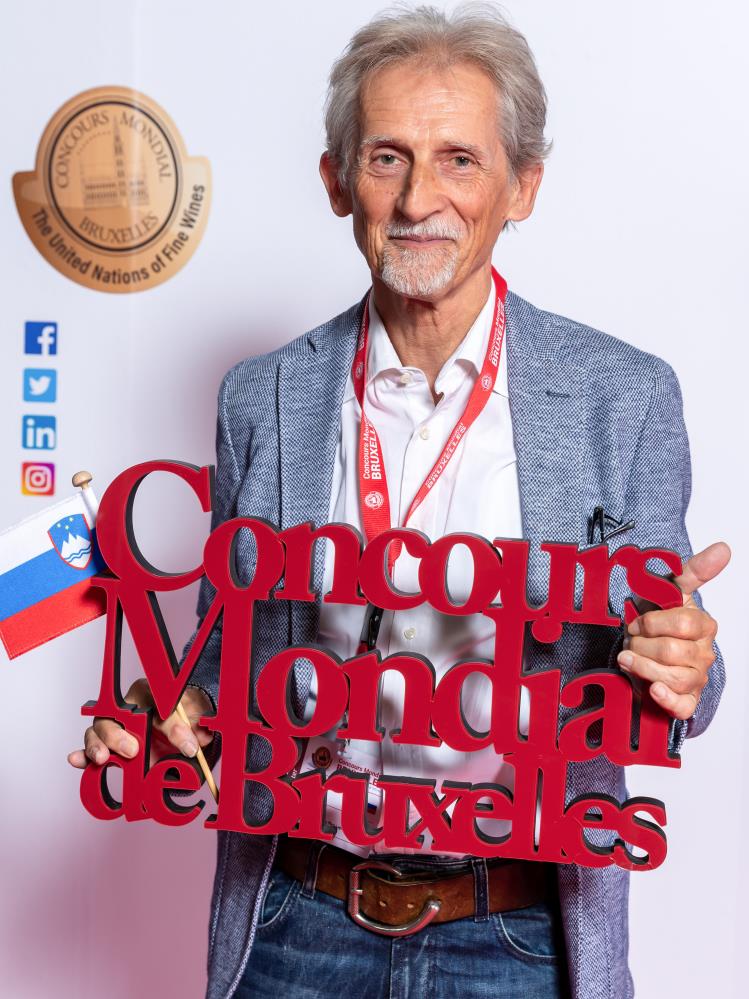 Director of Vinska druzba Slovenije d.o.o. (Wine Association of Slovenia)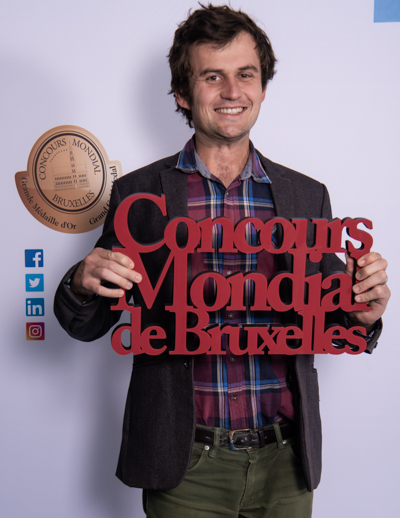 Wineland Magazine columnist Die Burger Newspaper columnist Strategic Development Manager – Advini South Africa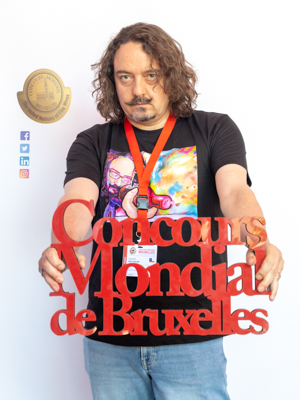 Journalist: Editor at Vitis Magazine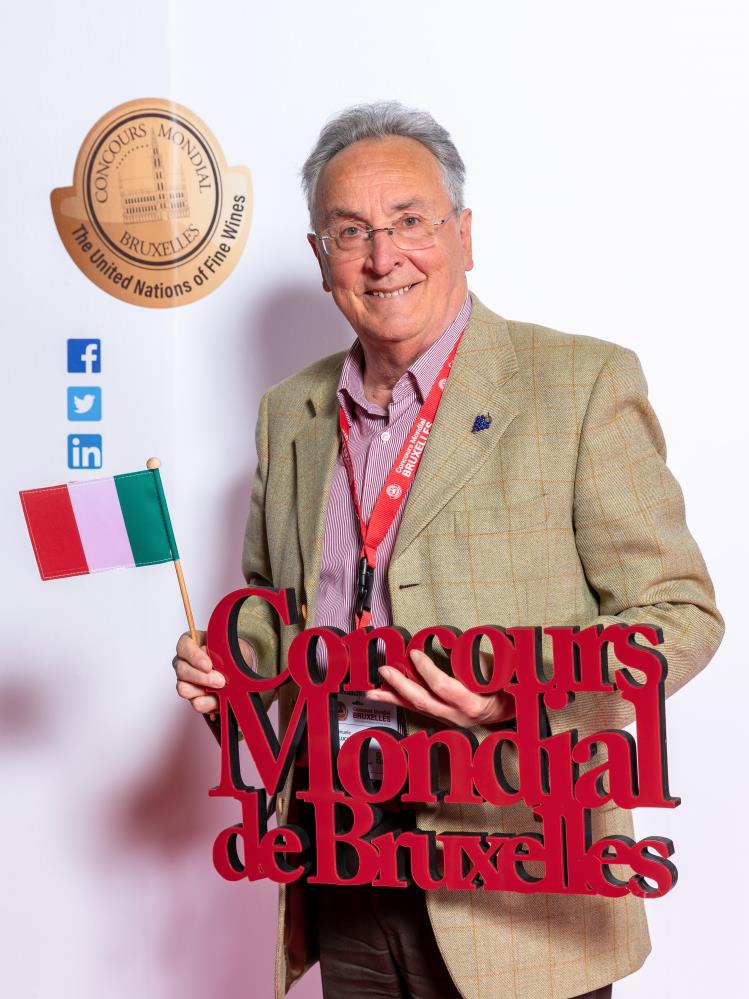 Wine journalist, contributor for the magazines Civiltà del bere – Largo Consumo – Vins & Vignobles (Canada) – Wine Review (South Korea). Taster in the main international wine competitions. Fijev membre and Well-deserving of Tuscan viticulture.
Buyer at Carrefour France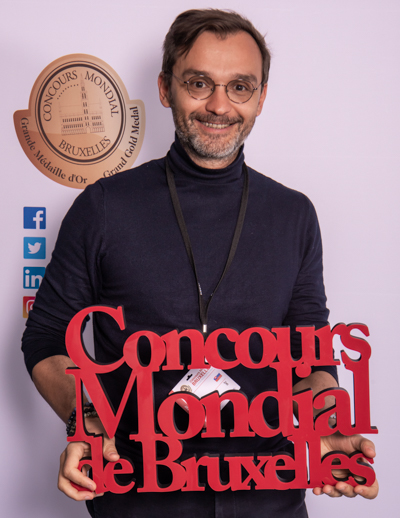 Wine export consultant Italian wine ambassador Sommelier AIS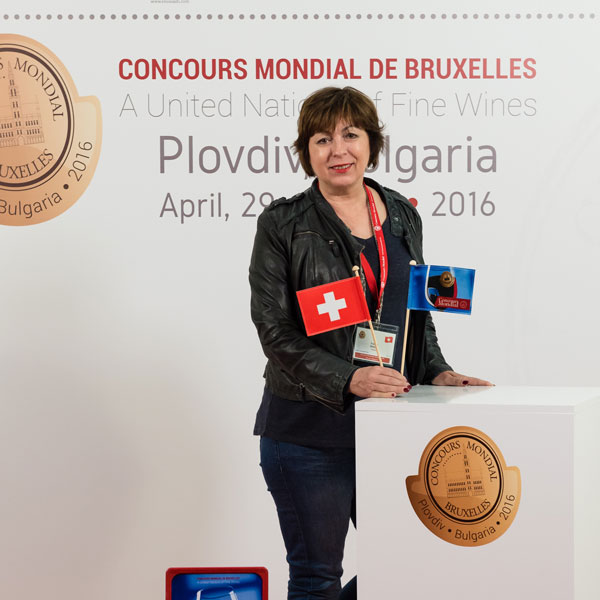 Journalist at "Nouvelliste"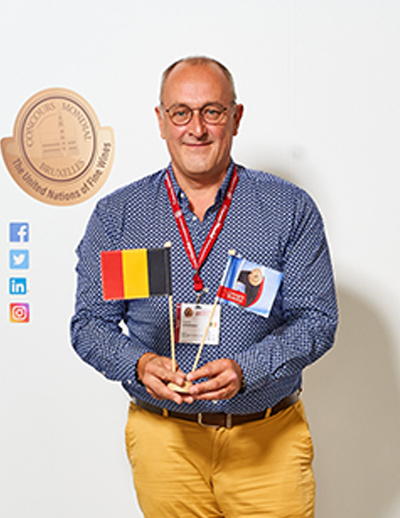 Francis Lerminiaux
Belgique
Producer in Switzerland, France, Italy, Spain and Argentina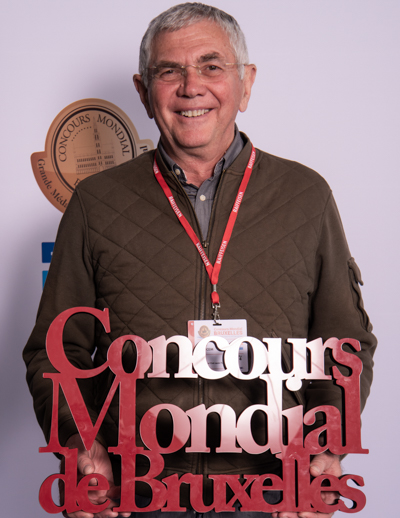 President of the Croatian Oenologist Association and Vice president Croatian somelier Club.Wein educator,international Wine judge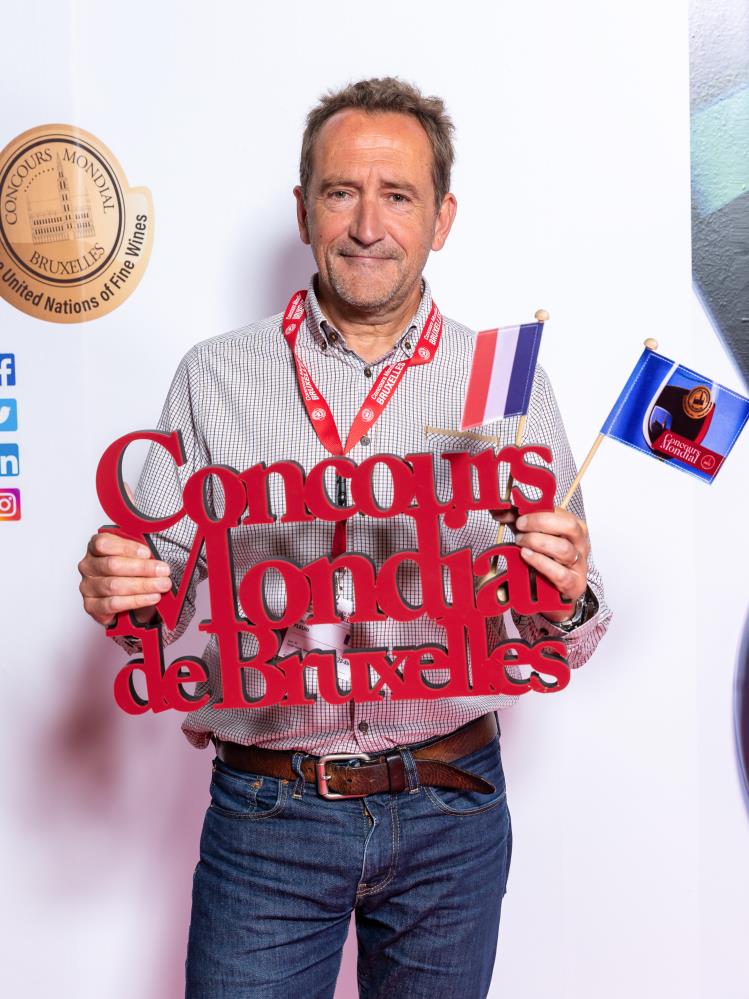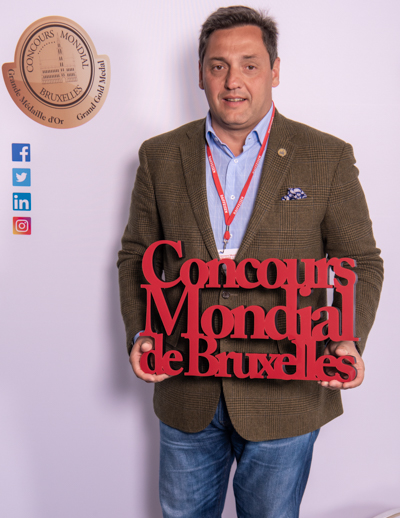 Georgios Floudas Zygouras
Grèce
Best Sommelier Greece, Imports & Product Support Manager,Trinity Wines Ltd owner & 2 Food & Leisure (fnl) guide wine editor (www.fnl-guide.com) -Enologist, AIWS, Candidate Master Sommelier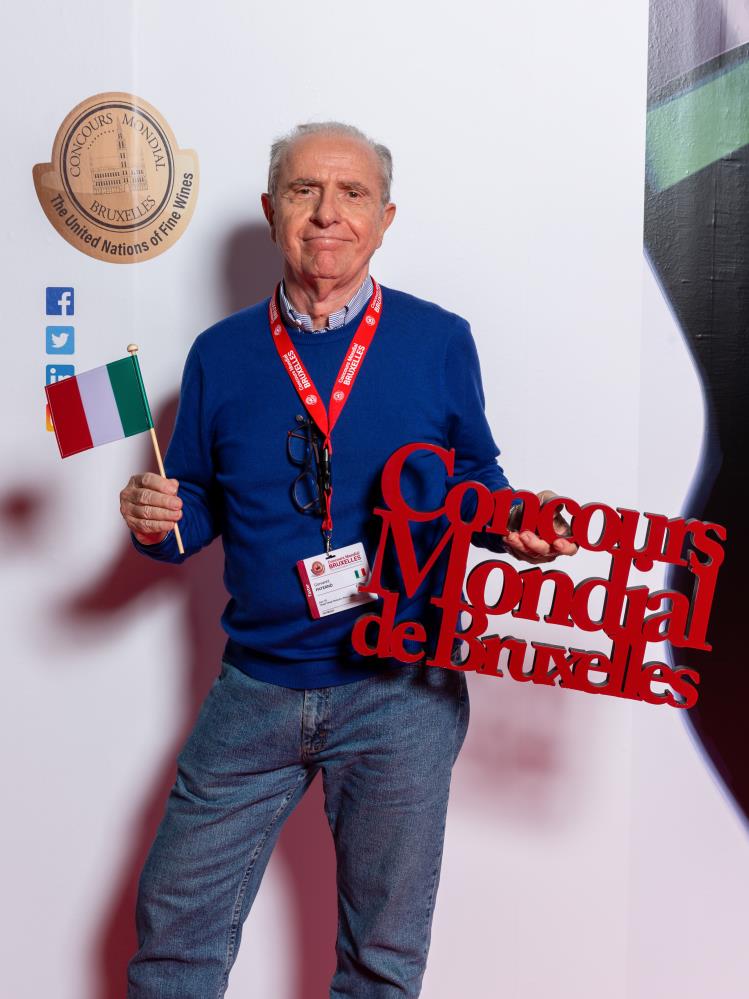 Journalist for www.italiaatavola.net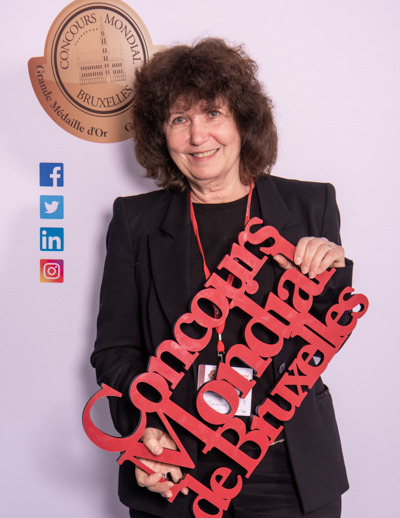 Journalist: Chief Redactor at Union Girondine des Vins de Bordeaux
Quench Magazine wine editor; Global TV wine columnist; Vinitaly International Academy Certified Italian Wine Expert; Wine & food consultant; Vinomania Consulting president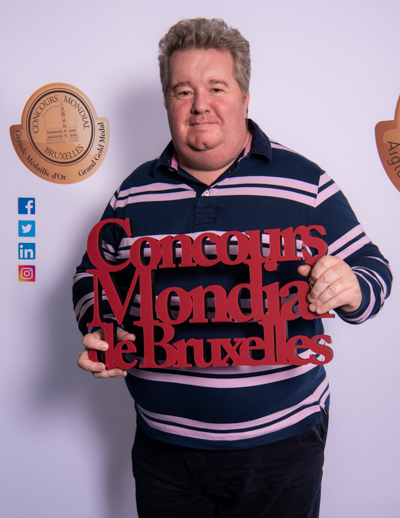 Gvozden Radenkovic
Serbie
President of Wine Producers Union of Serbia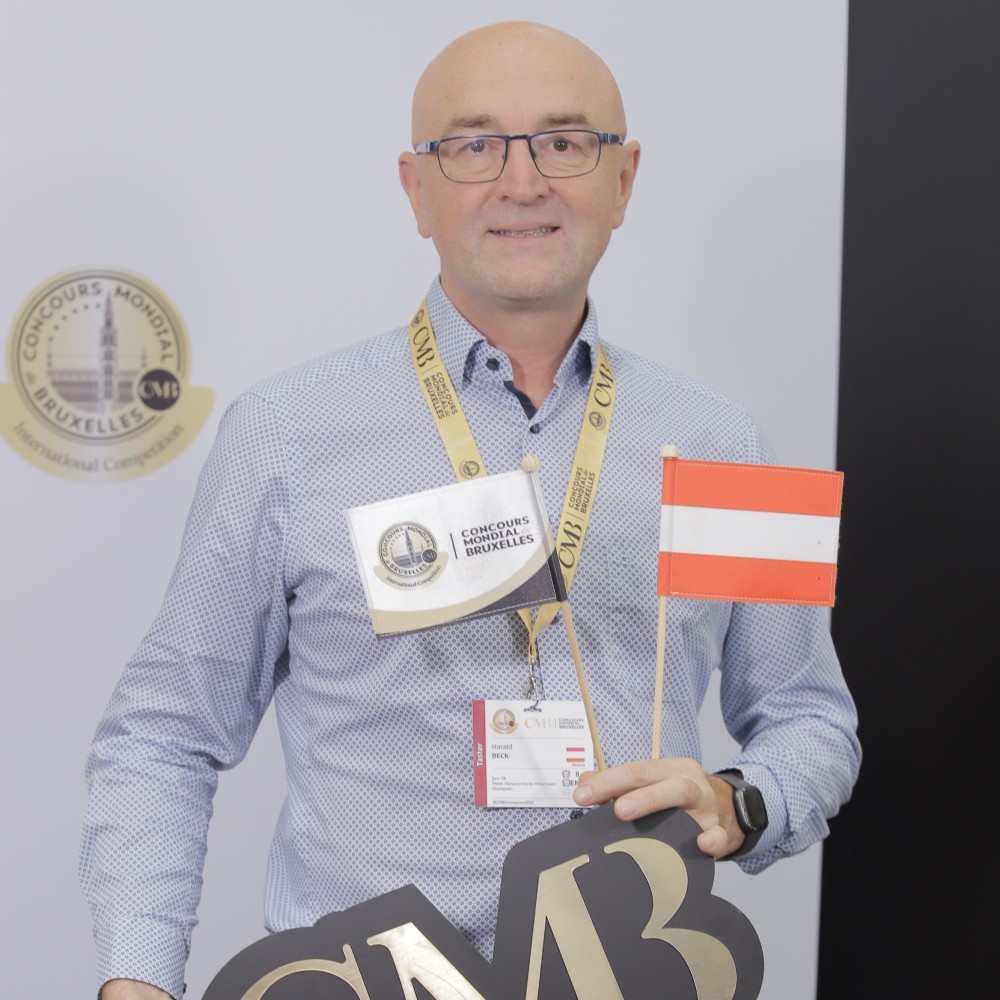 Buyer REWE International AG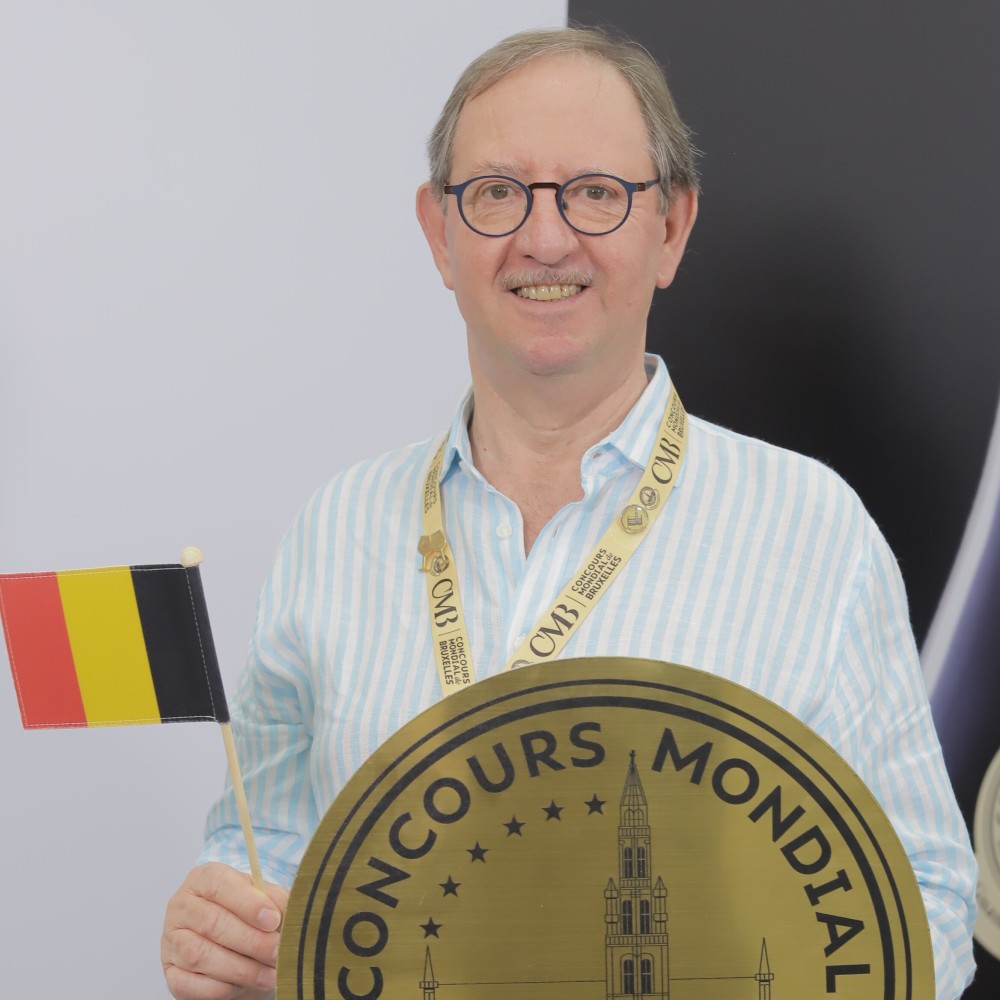 Hector Paul Van Boxstael
Belgique
Wine Trader: De Wijnbeurs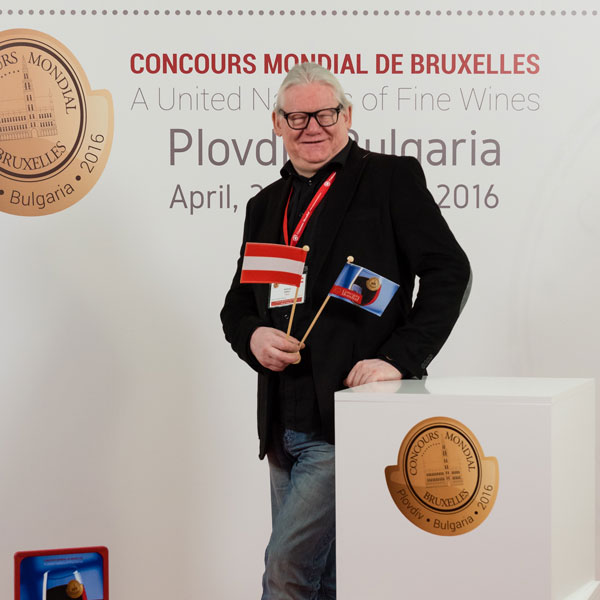 Editor at Wine-Times and Wine-Guide-Austria, www.wine-times.com Journalist, Winewriter and Consultant.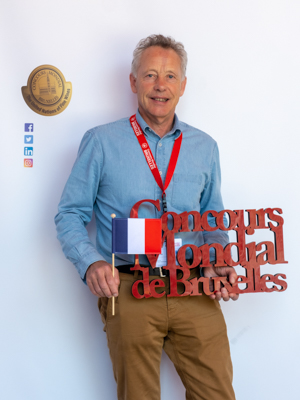 Enologist: Manager at Laboratoire Oenoconseil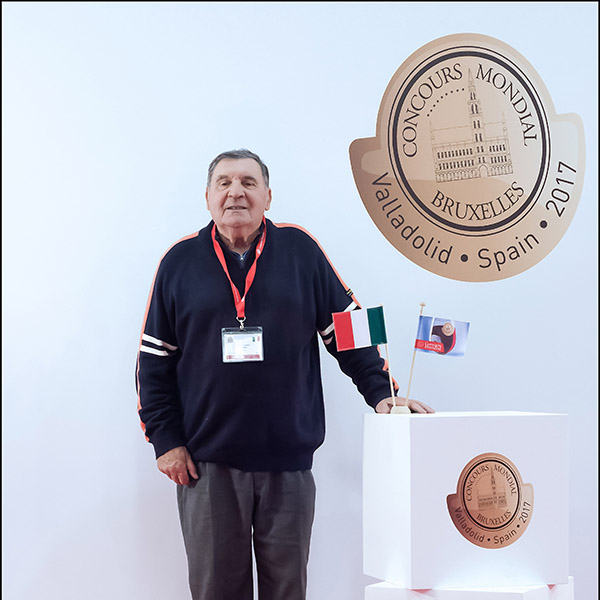 Ico Salvatore Turra
Italie
Commissioner for various Wine competion. Consultant Œnologie and International Accademy of Sensory Analysis
Ingeborg Straetmans
Belgique
Owner at Wines & Stories
Regional Manager Europe at Vinex Wine Exchange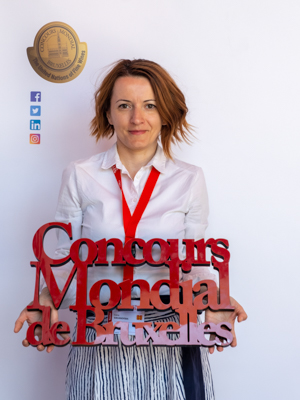 Ivana Simjanovska
Macédoine
Co-author and publisher of the first Macedonian Wine Guide 2011&2015,Divinalux Winery Brand Manager, Consultant at www.macedoniaexperience.com, Editor-in-chief of www.vino.mk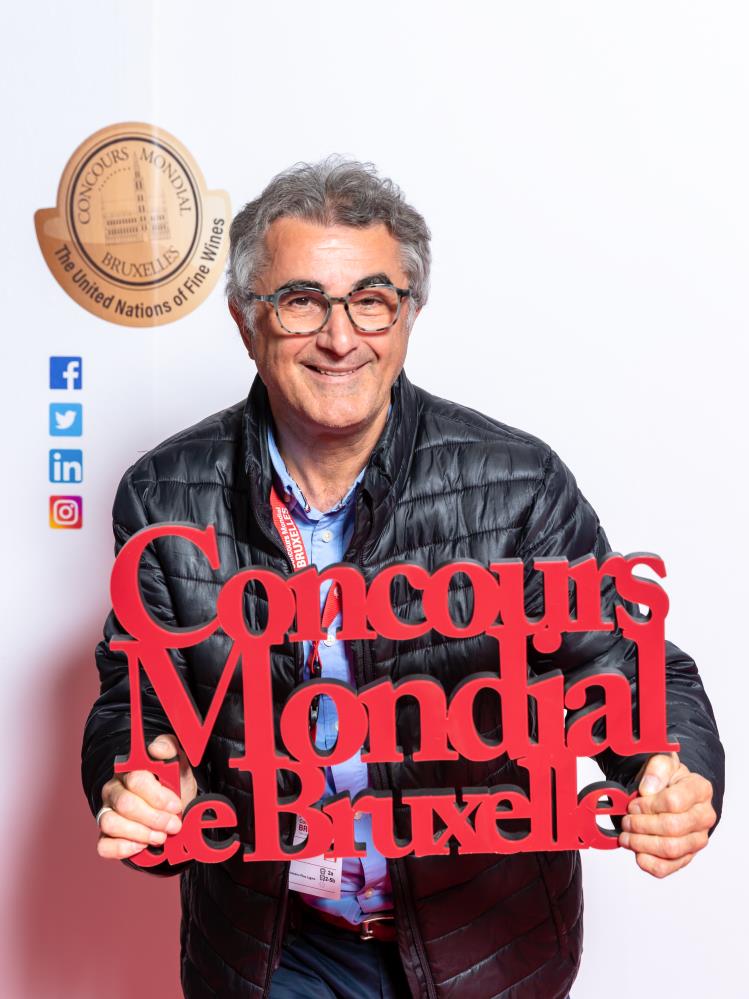 Journalist, Author of several books by Editions de l'Homme, Columnist at Vins & Vignobles, Exquis, Traces, Terre de Vins (France)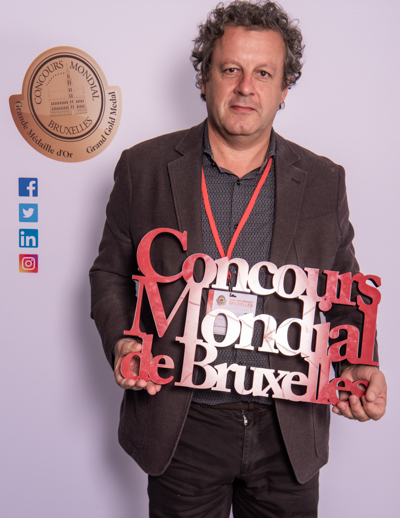 Winemaker Coop Pegoes , casa Ermelinda Freitas , Adega das Mouras de Arraiolos , Fundação Stanley Ho, Quinta da LAPA and several others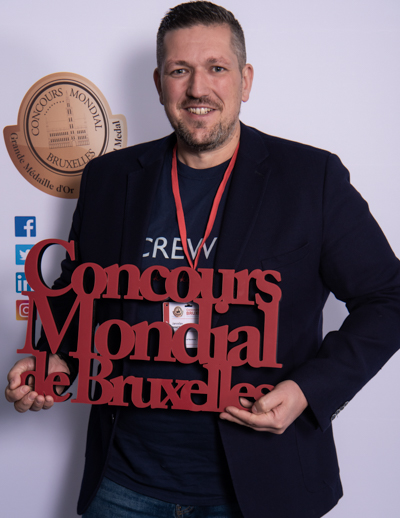 Master Oenologist & Viticulture Supervisor. Professional Sommelier. Wine academicer. Marketing & PR in wine business.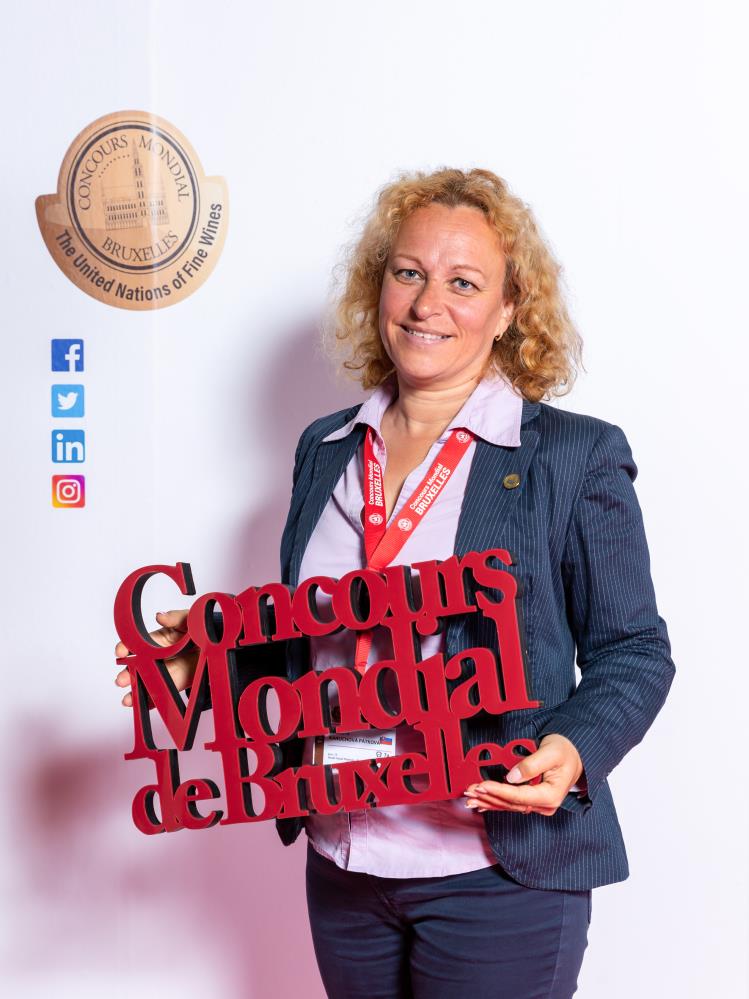 Jaroslava Kanuchová Pátková
Slovaquie
Grape and Wine Producers Union of Slovakia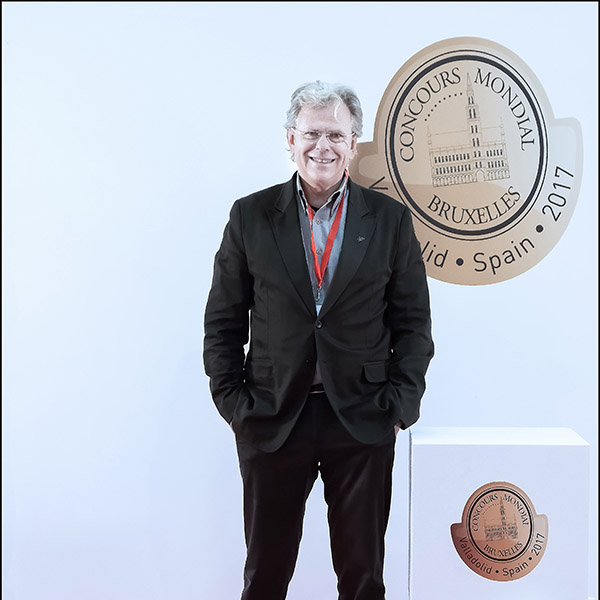 Oenology teacher at Rovira i Virgili de Tarragone University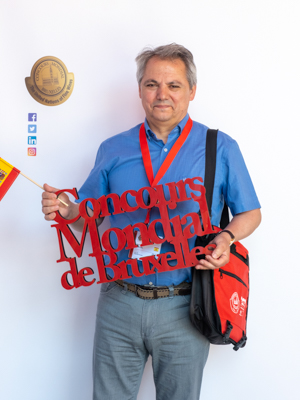 Owner and Director of: – Editions La Prensa del Rioja (magazine and books specialized in Rioja wine), – Press Office J. Pascual Comunicación – Author of several books on wine – Member of the International Federation of Wine and Spirits Journalists and Writers – More info: www.laprensadelrioja.com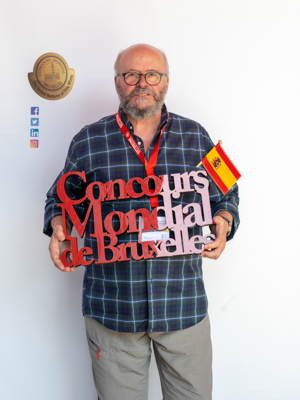 Javier Rueda Mallén
Espagne
Anuario de Vinos El País.
Journalist, Oenologist, work with many publications, writing articles about Wine, Spirits and Cigars. Online magazine: Planeta Hedonista. Member of the tasting panel of Sobremesa magazine. Wrote 3 guides of Spirits : Whisky, Vodka and Gin.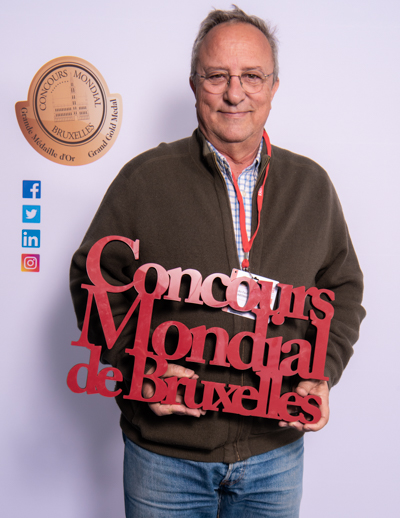 João Paulo Martins
Portugal
Journalist – Revista Vinho – Grandes Escolhas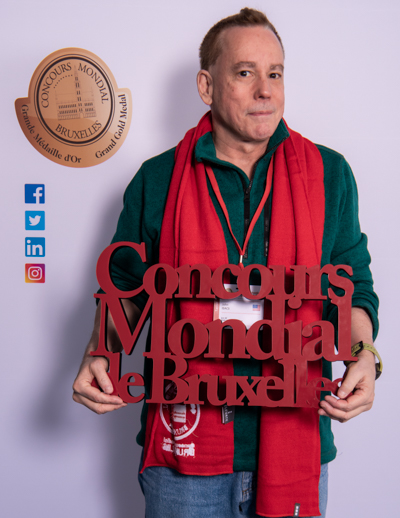 Wine columnist for Shanghai Daily Newspaper, China People's Publications Z Mag, Money Journal China and other publications; also China wine communications and business development consultant for Chinese airlines, corporations, regional authorities as well as international wine regions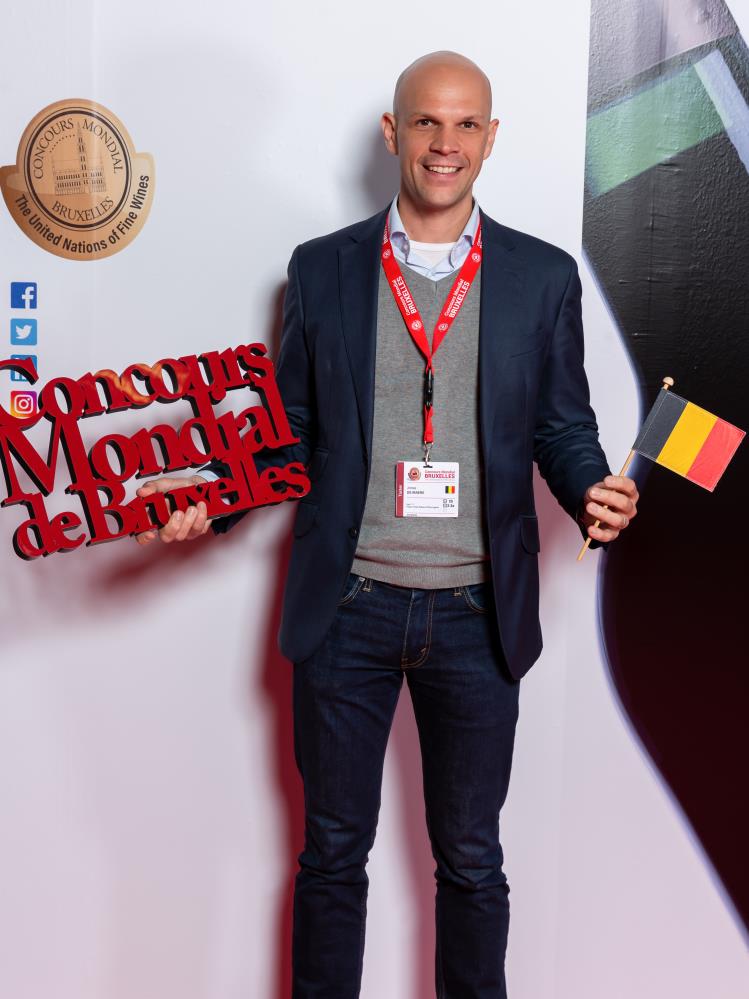 Wine buyer at Ahold-Delhaize. Further active in wine trade, wine education, and public affairs. WSET Diploma holder and Weinakademiker.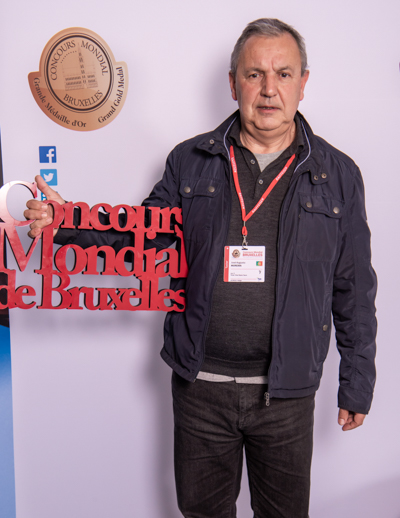 José Augusto Moreira
Portugal
Journalist in dayly newpaper Público, since 27 years.
Writes about wine and gastronomy in the weekly suplment Fugas.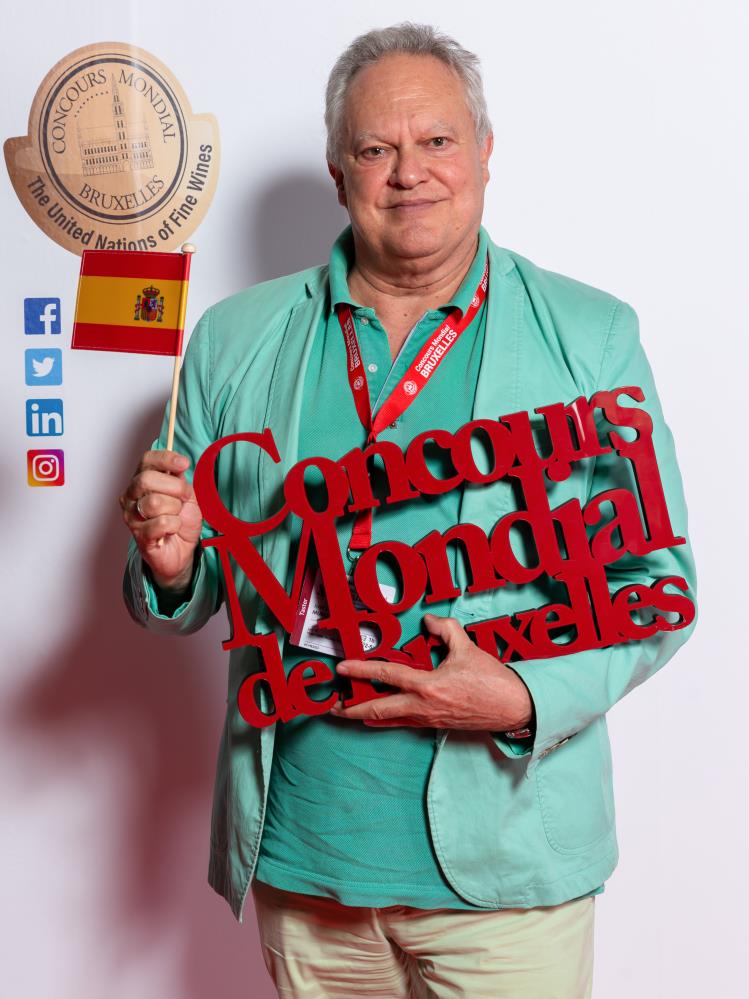 Freelance,contributor to El Mundo, La Semana Vitivinicola, El Correo del Vino, Gourmets, Distribución y Consumo, President of AEPEV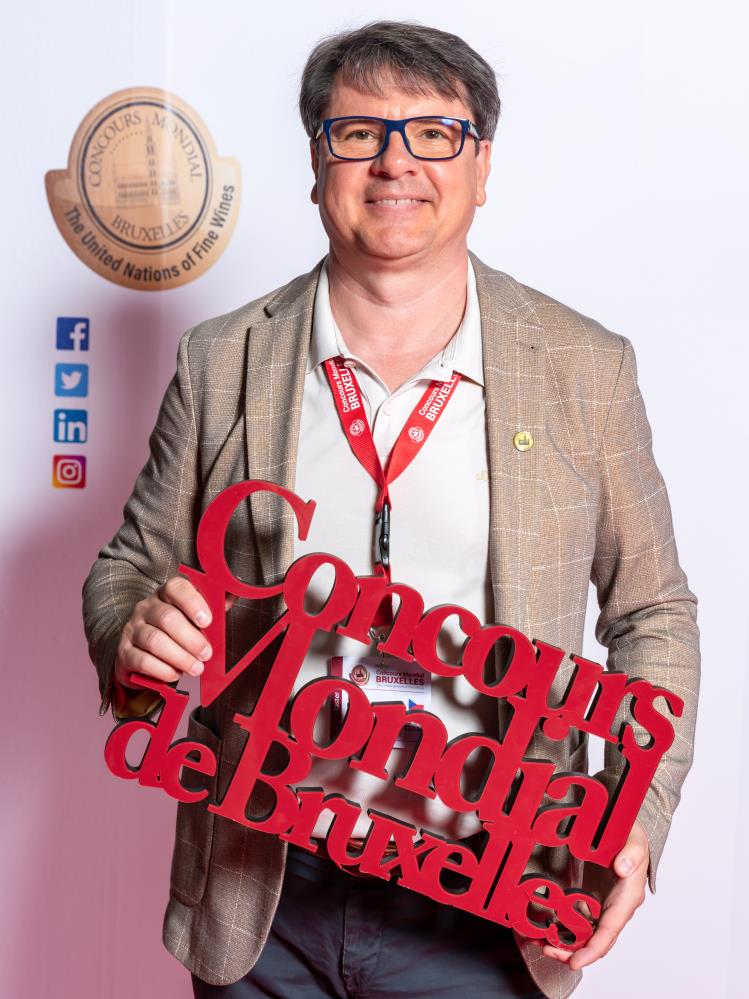 Josef Balik
République Tchèque
Leader of courses for the National oenology centre and the Wine academy in Czech Republic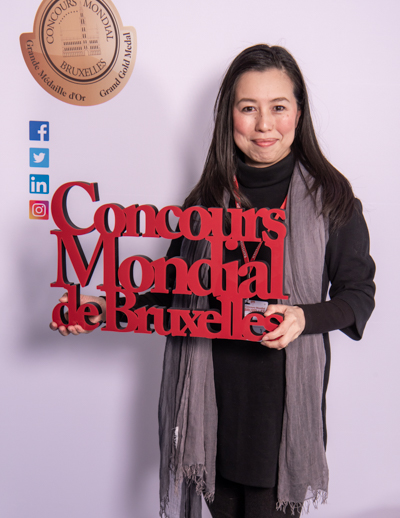 Sommelier (JSA) Based in Centre Loire France, consultant wine export for Japanese market work with winegrowers and wine organisations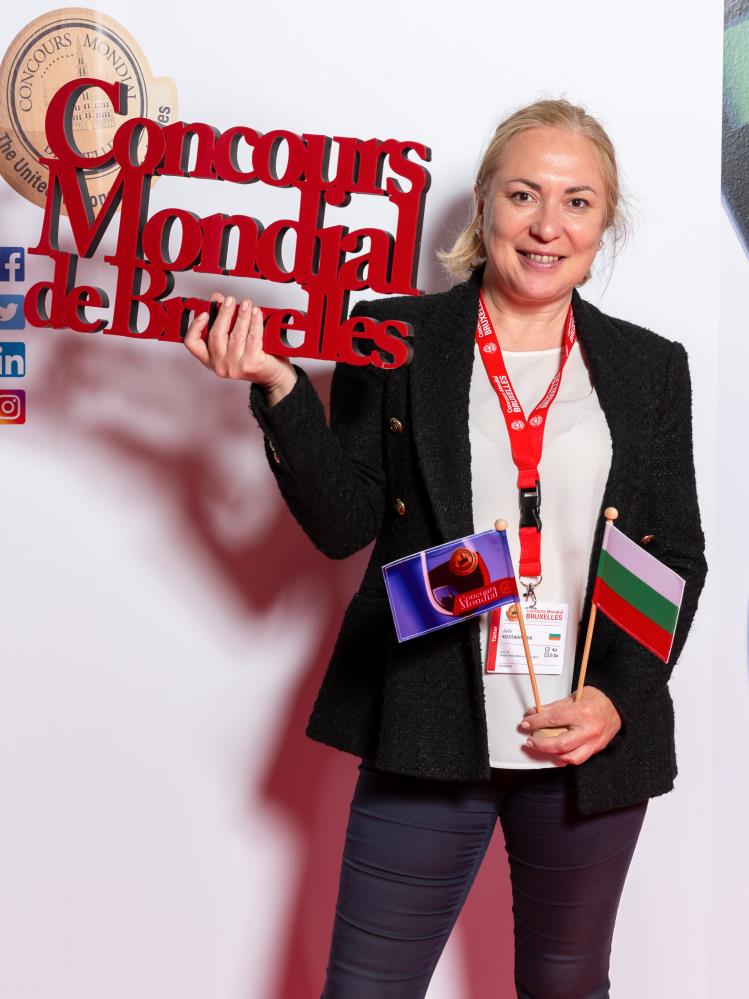 Julia Kostadinova
Bulgarie
Editor-in-chief of DiVino.bg, wine taster with many years of experience, member of a number of international tasting commissions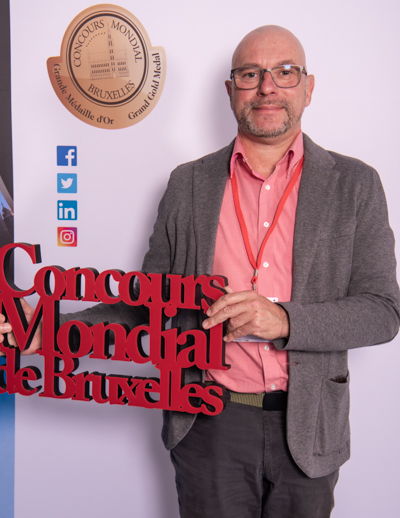 IHK officially appointed and sworn expert
Wine Editor, online magazine www.TheTaste.ie Gourmand Award for "Best Digital Food magazine in the World" with over 15 million worldwide readers; 1.7 million Irish readers, 726,000 registered members; 107,300 Twitter followers, 90,200 Facebook fans, 86,600 Instagram followers); Diploma WSET, WSET approved Educator & Invigilator; Member, Irish Guild of Sommeliers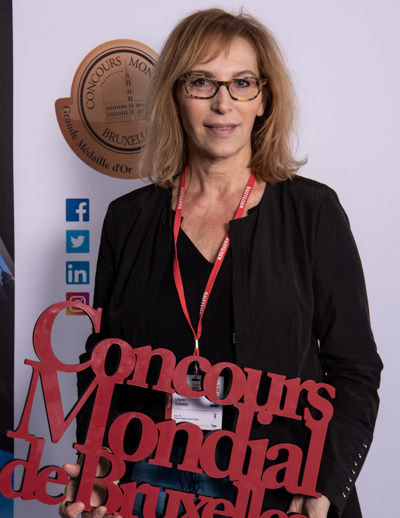 Liliane Turmes
Luxembourg
Journalist: Tageblatt,Business Review. Directrice du web magazine VINALU www.vinalu.lu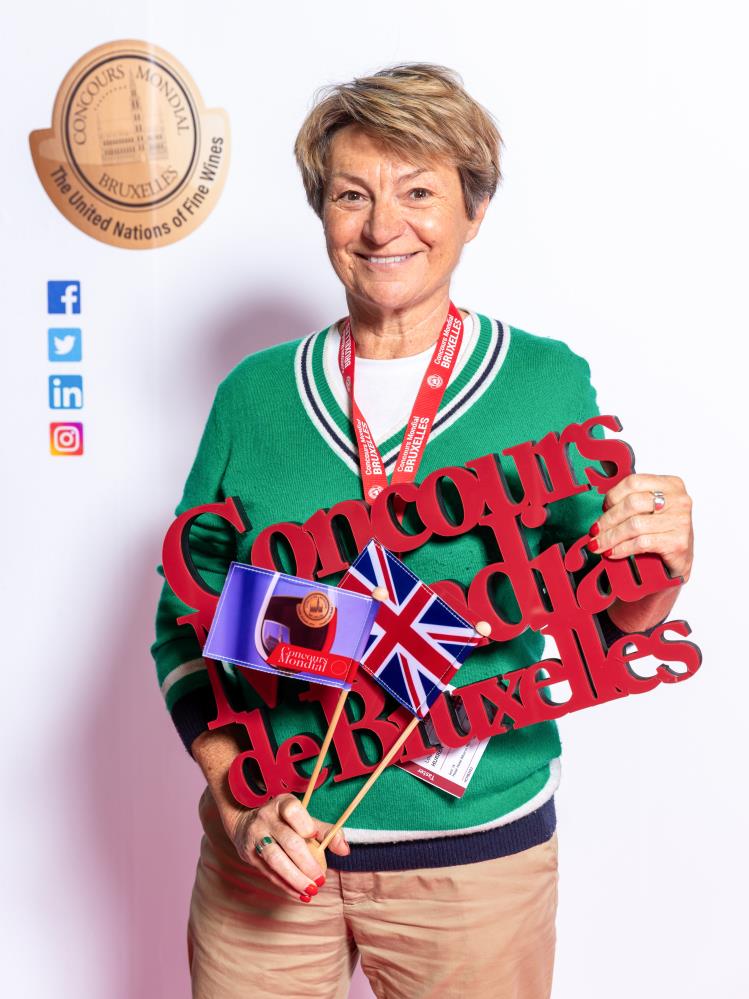 Louise Hurren
Royaume-Uni
A marketing communications and media relations (PR) consultant whose specialist area is wine. Based in Languedoc (France), I work with winegrowers and wine organisations, helping them promote themselves to English-speaking markets.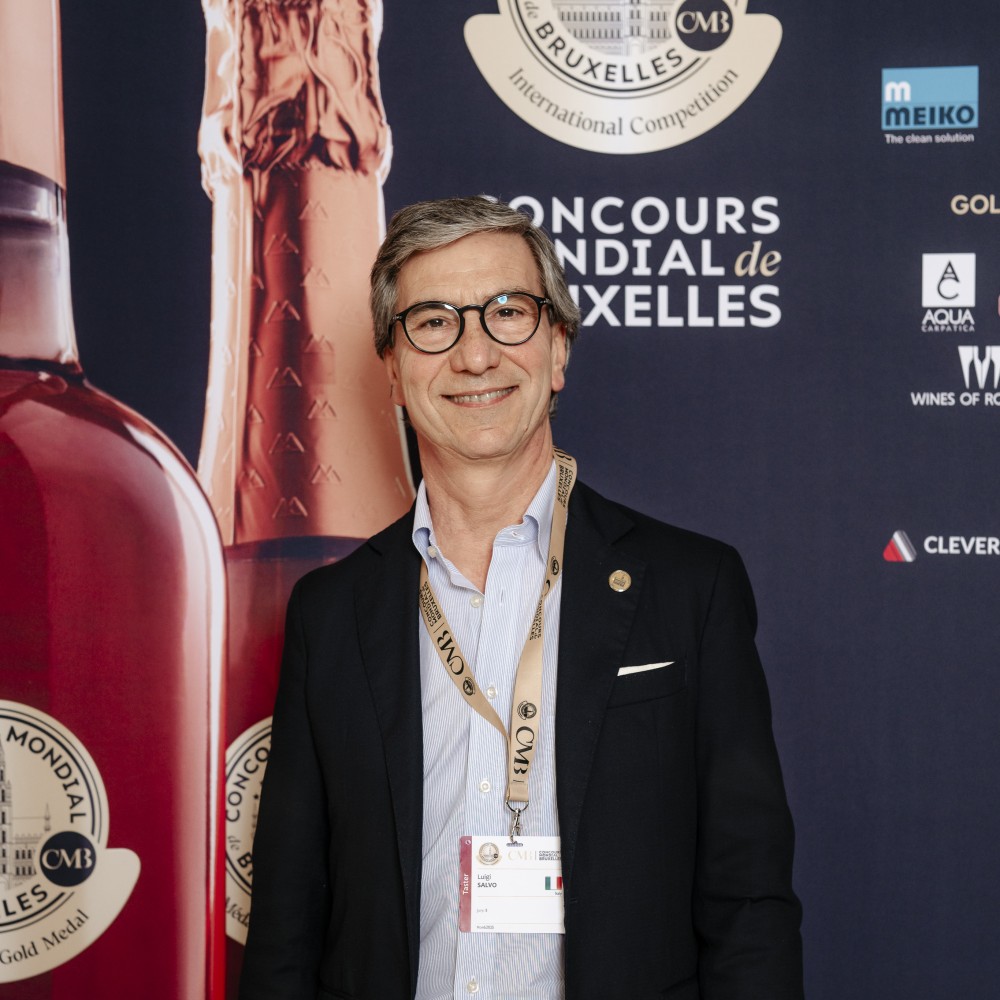 Wine journalist, official taster of Associazione Italiana Sommelier, director of "giornalevinocibo.com", contributor for the magazines "wine reality", "tigulliovino", "wine & spirits", presents TV programs on wine.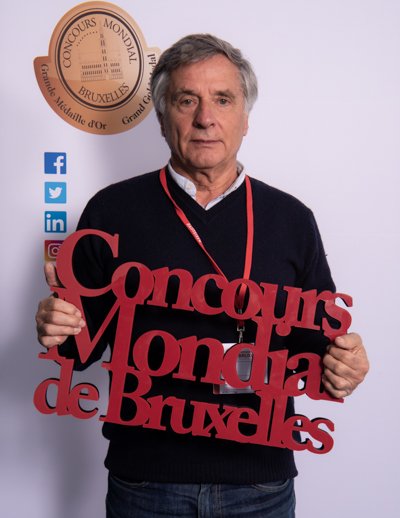 Winemaker consultant for Caminhos Cruzados, Barao de Vilar, Quintas de Cottas Wine consultant for 4UWines.com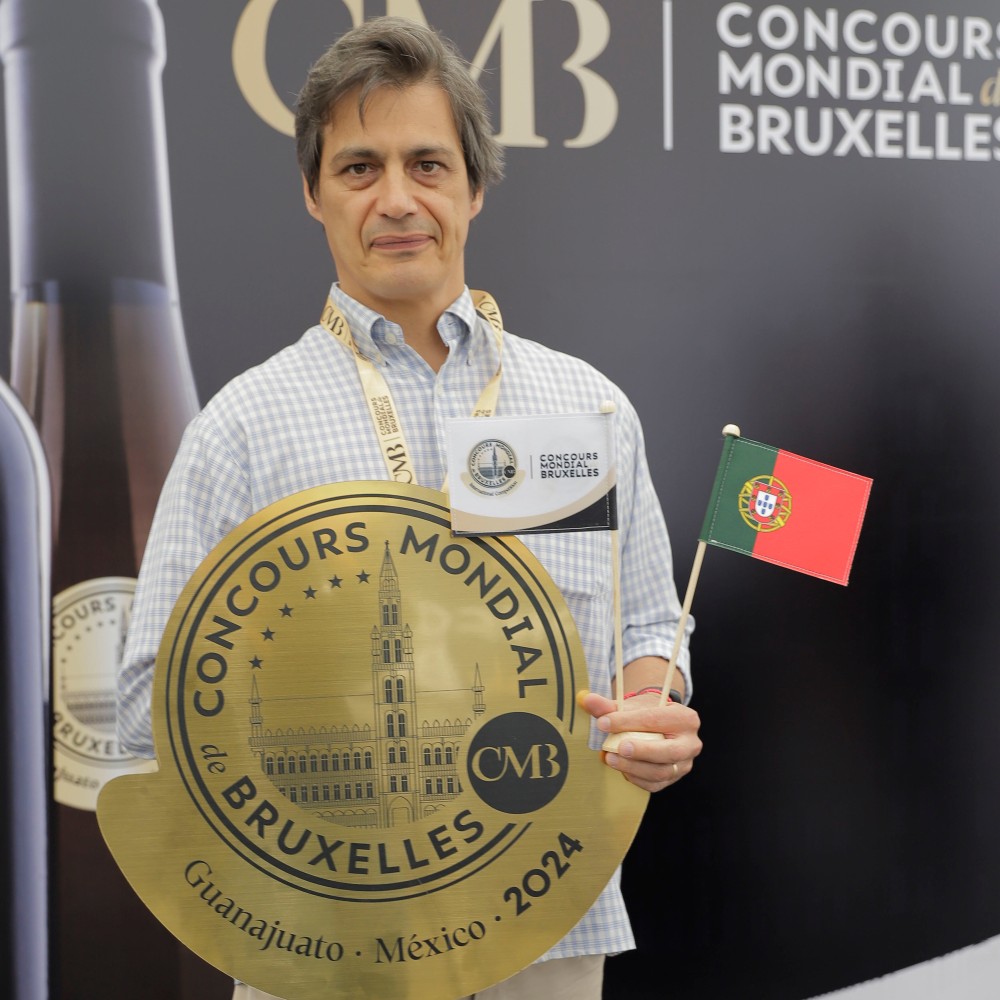 Journalist Revista de Vinhos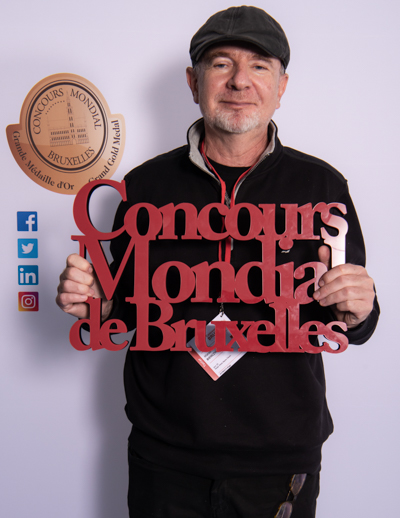 Journalist: Magazyn Wino, Revsita Przekr´j, Gazeta Wyborcza, Polish Wine Guide, Forbes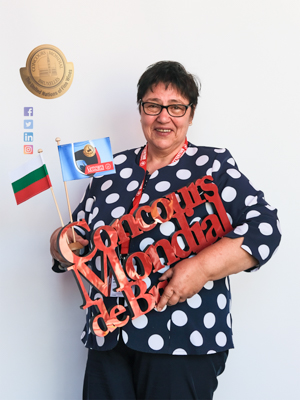 Margarita Levieva
Bulgarie
Chief editor of "Lozarztvo & Vinarstvo" and BGWine National Vine and Wine Chamber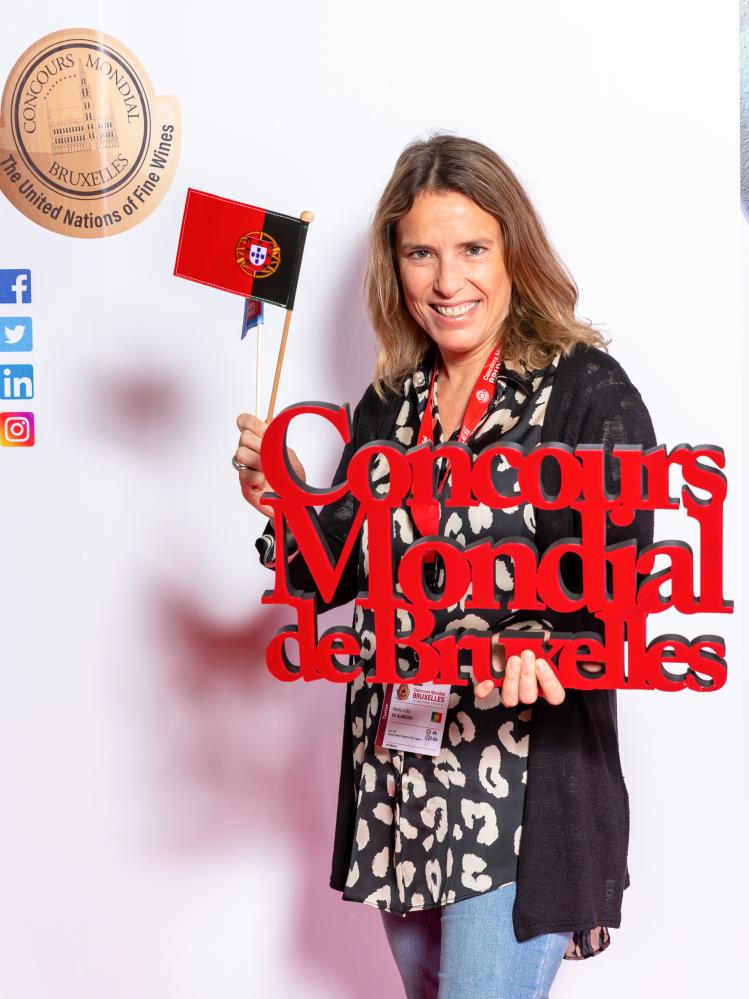 Maria João De Almeida
Portugal
Degree in Communication, Editor of 'Escanção' (the Sommelier Magazine in Portugal) and Director of own projects www.mariajoaodealmeida.com, www.vinho.tv and writer for national and international magazines.international magazines. Most seen wine site and wine channel in Portugal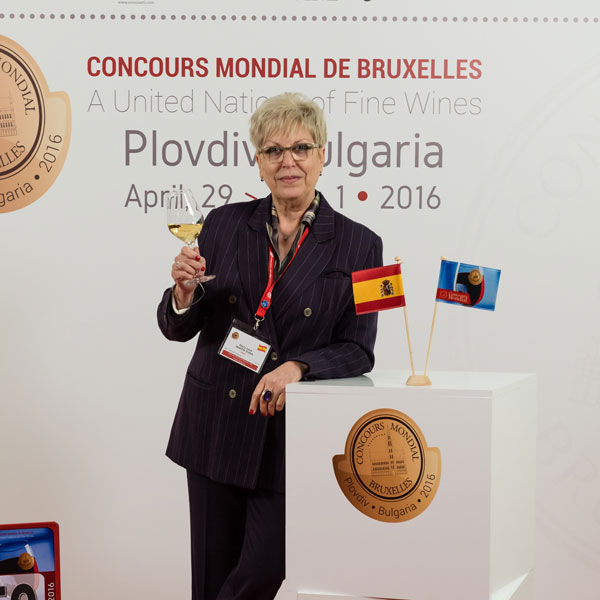 Maria-Luisa Martin Tejera
Espagne
General Manager of Sumiller-Formación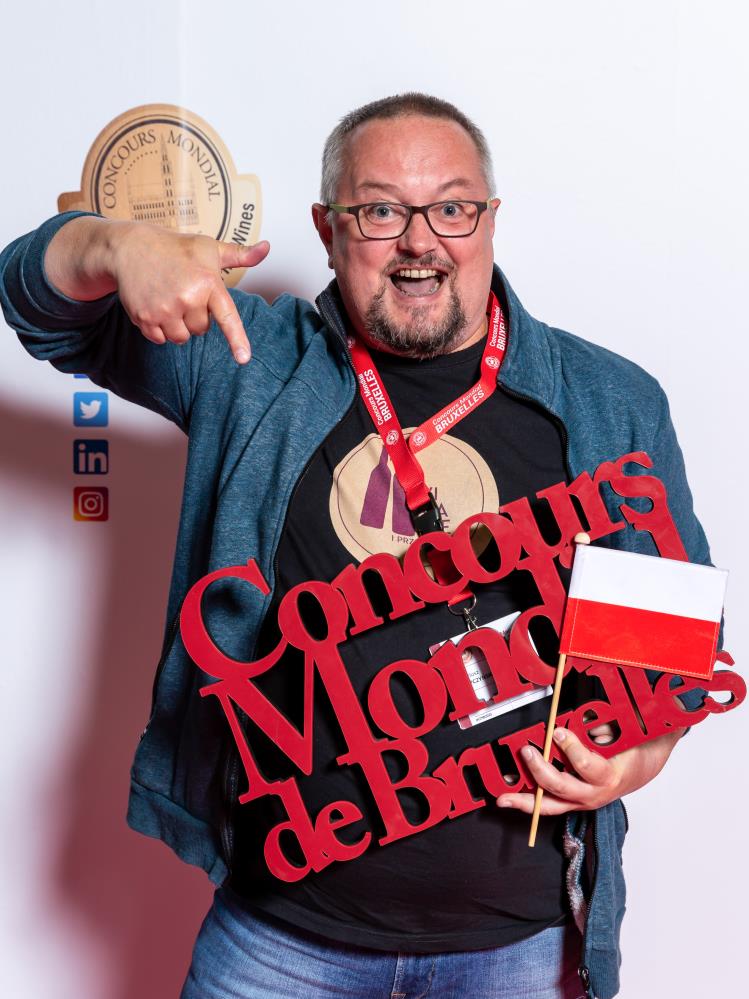 Mariusz Kapczyński
Pologne
Editor in Chief of Vinisfera.pl, contributor to Magazyn Wino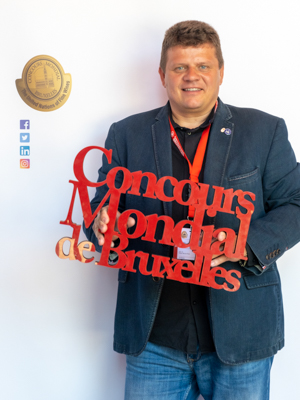 Martin Pucek
République Tchèque
Executive director; Czech Grape and Wine Producers Association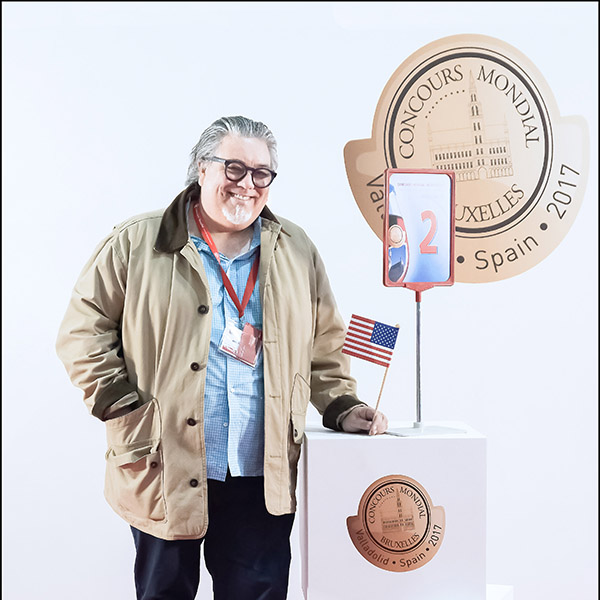 Mary Carlos J. Arturaola
Etats-Unis
Communicator about wine in all ways imaginable, from sommelier, corporate wine director to teacher, mentor, contestant judge, blogger, actor, and president of his own wine consulting and appraising firm, based in Miami Beach, Florida.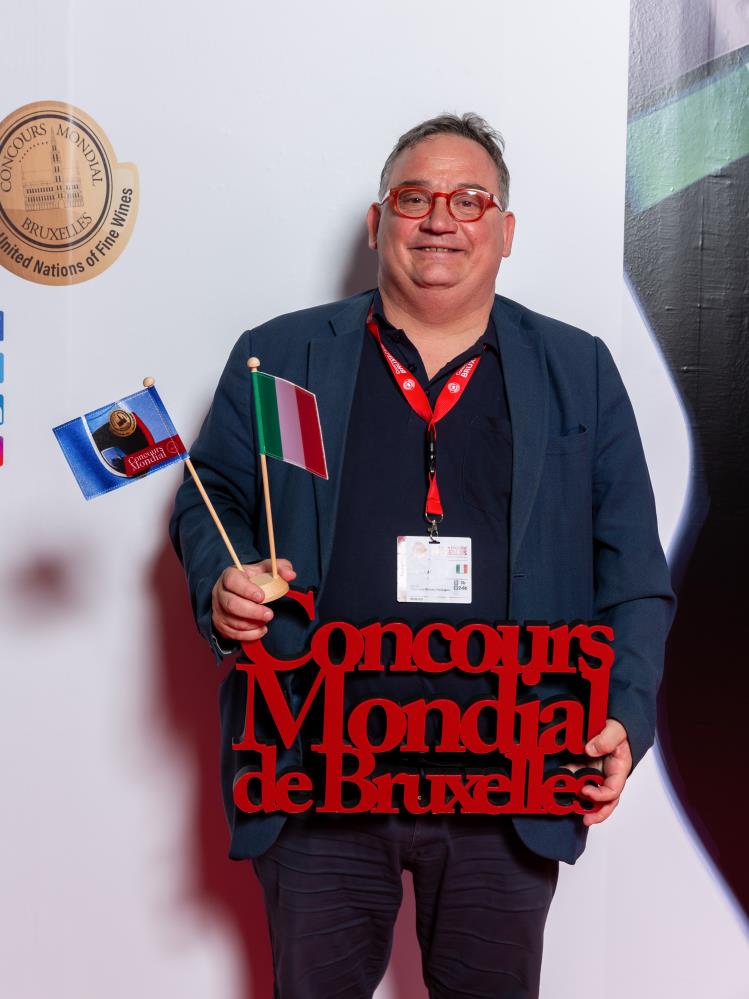 Maurizio Valeriani
Italie
Journalist and author, as a food and wine expert, on magazines like: www.vinodabere.it (director) www.repubblica.it/sapori,www.epulae.it,www.lucianopignataro.it. • Teacher
Meritxell Falgueras Febrer
Espagne
free lance journalist fo the Radio, television, and specialized press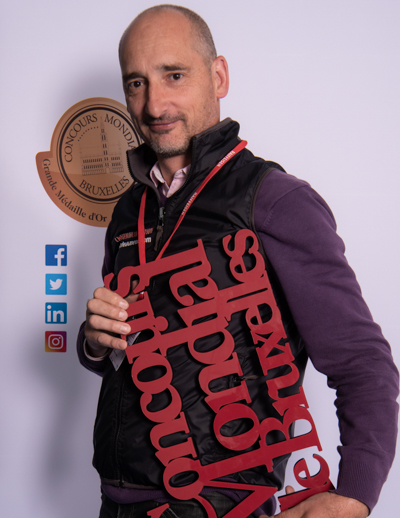 Director at Châteauneuf-du-Pape Winemakers Association, Grapes producer in Luberon and Ventoux. Manager of sarl VINADEA. President of Châteauneuf du Pape oenology (laboratory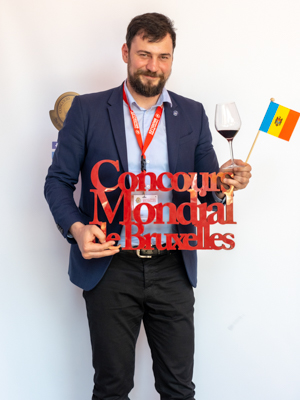 Mihail Druta
République de Moldavie
President of Sommelier Association of Republic of Moldova Member of European Sommelier Association.
Nikolaos Giannopoulos
Grèce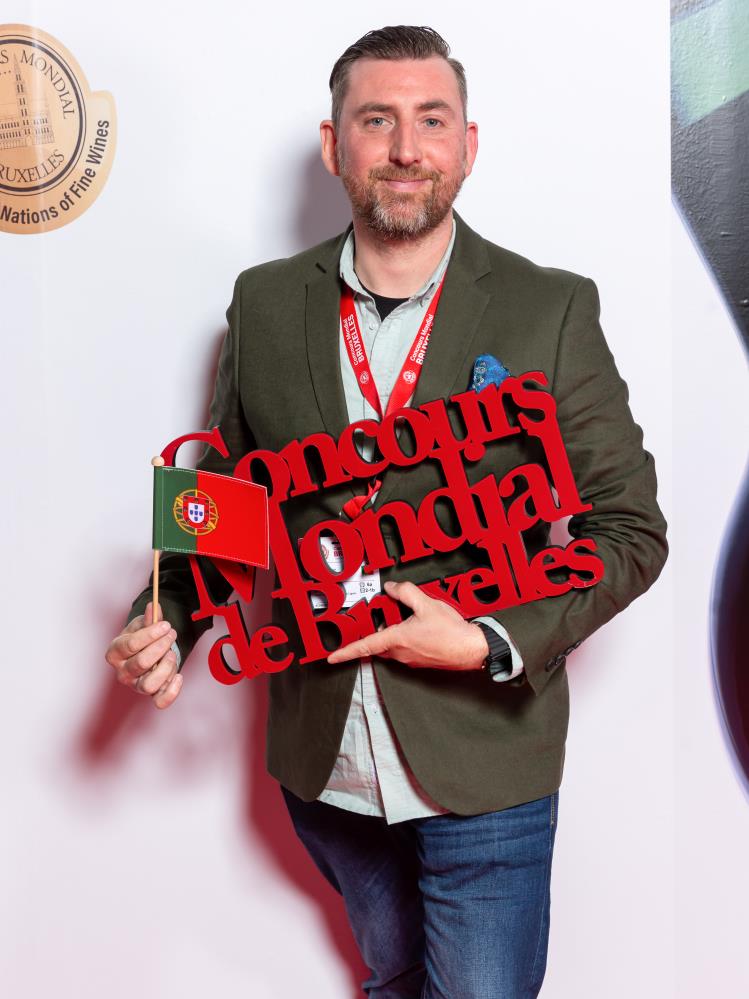 Nuno Filipe Graça Jorge
Portugal
Sommelier – Cacao di Vine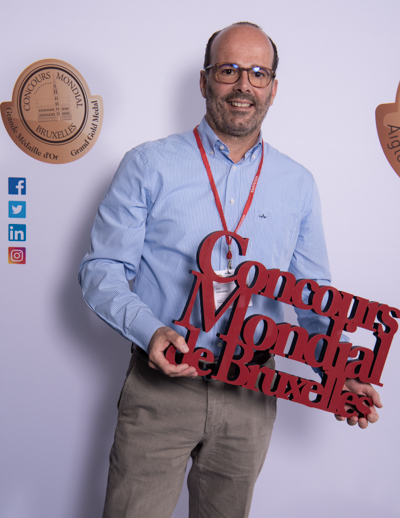 Sommelier, blog editor www.vinama.be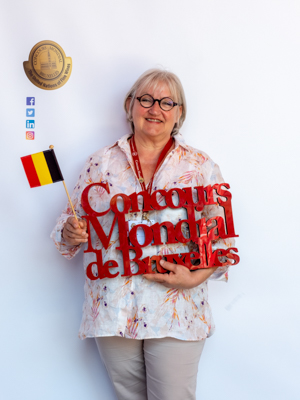 Pascale Guillier
Belgique
Wine Trader: Les Vins Brunin Guillier -La cave Saint jacques Tournai, La cave Touquettoise le Touquet Paris Plage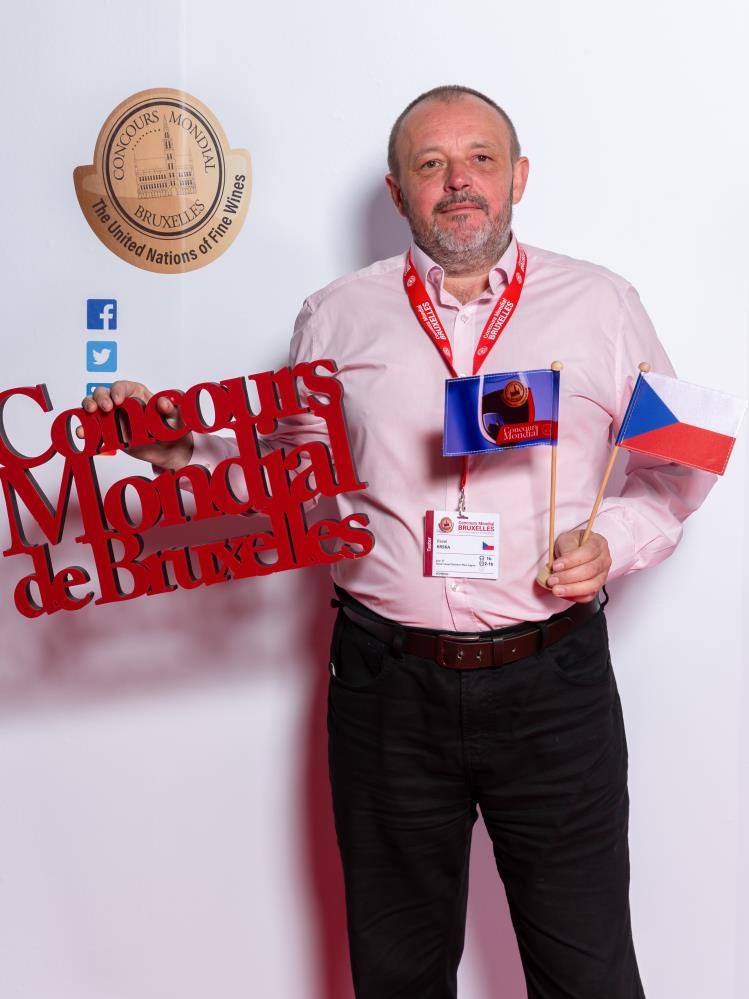 Pavel Krska
République Tchèque
Managing director of the National Wine Centre, jury member of AWC Vienna, Vinoforum Czech republic and Slovakia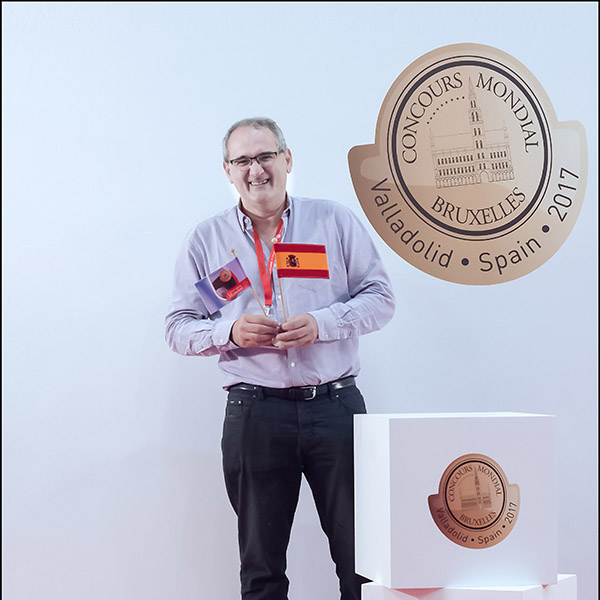 Pedro Ballesteros Torres
Espagne
Master in viticulture and oenology by Universidad Politécnica de Madrid. Master of Wine.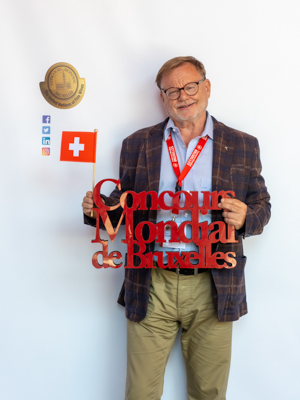 Pierre Thomas is a Swiss journalist, specialized in wine, for 25 years.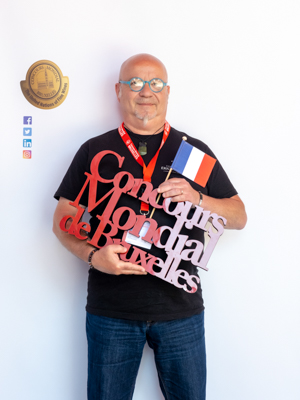 Pierre-Yves Bournerias
France
Enologist: Institut Oenologique de Champagne – Journalist: Radio France Bleu Champagne, Groupe Radio France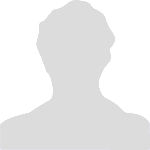 Ms Rebecca Leung is an independent wine educator, wine journalist & consultant based in Hong Kong, a certified Educator & Internal Assessor accredited by WSET (UK), a holder of the WSET Diploma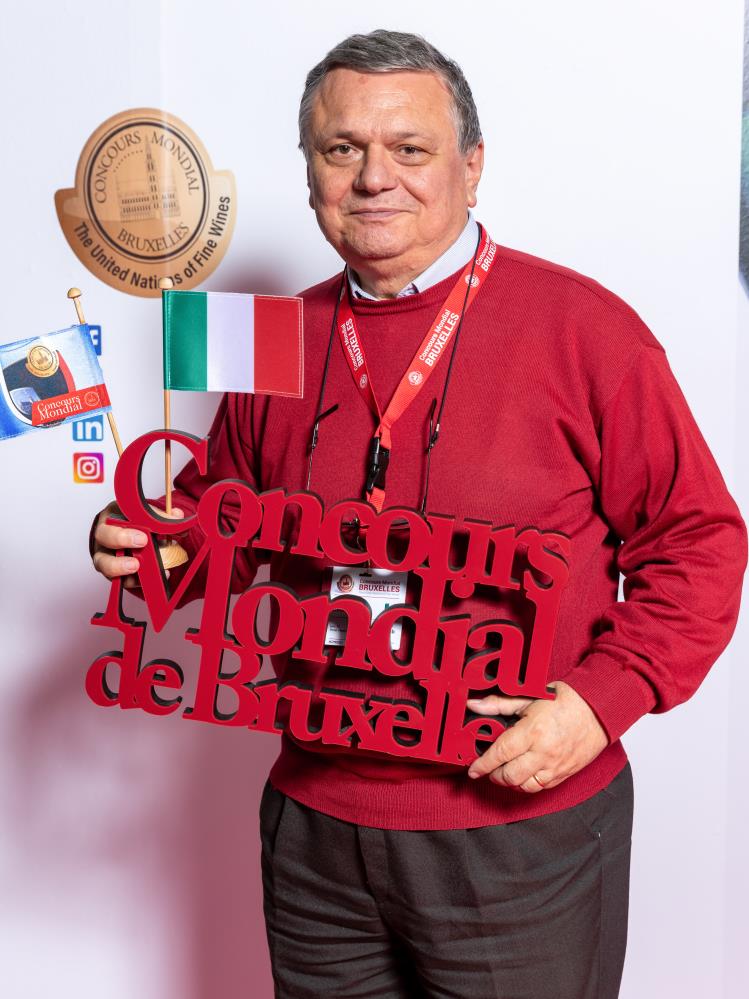 Oenology Professor, Università di Udine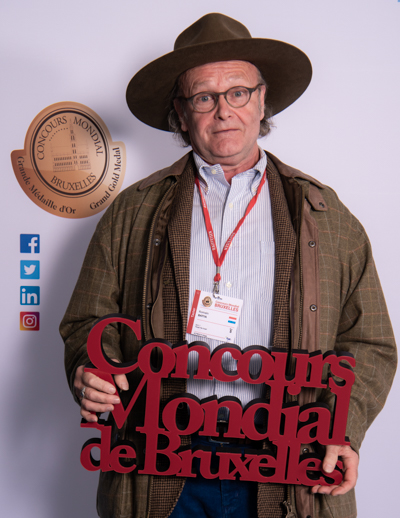 Journalist: Web-Magazine VINALU on website www.vinalu.lu TAGEBLATT, Editpress, Business Review, journal mensuel DeLux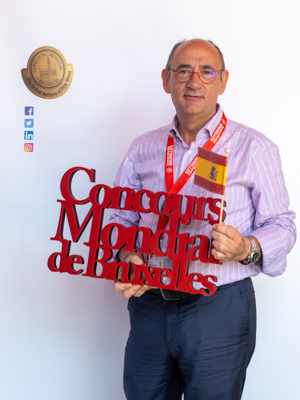 Salvador Manjon Estela
Espagne
Director – La Semana Vitivinicola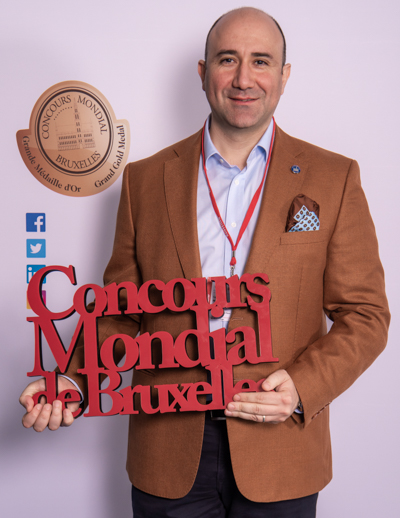 Sommelier AIS (Associazione Italiana Sommelier), Wine Consultant, Wine Educator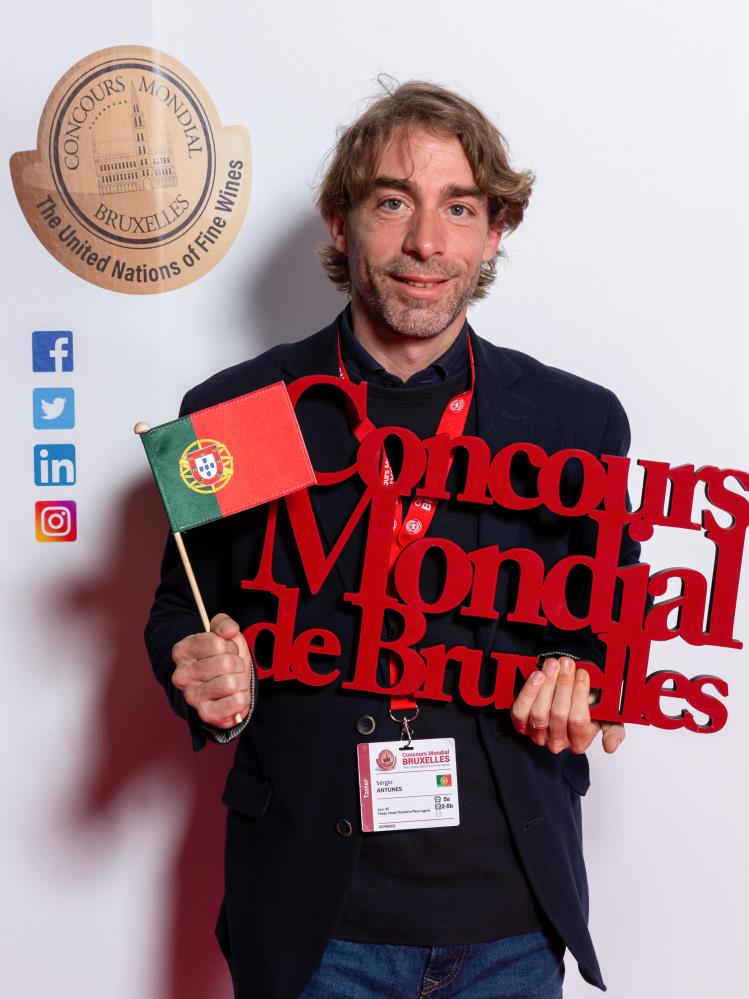 Sommelier: LOCO Restaurante – "1er Sommelier Best wines"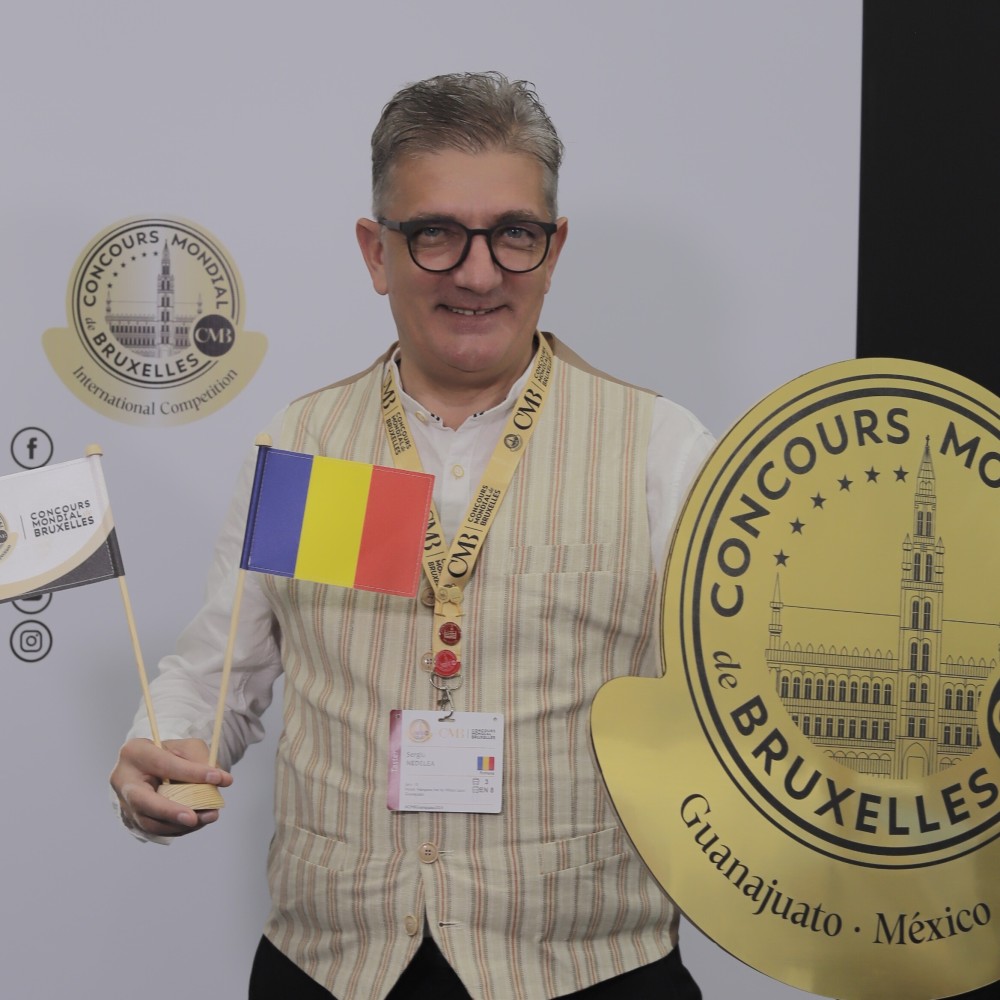 Sommelier, Wine Journalist, Wine Trainer, Eques de Vino O.E.V.E.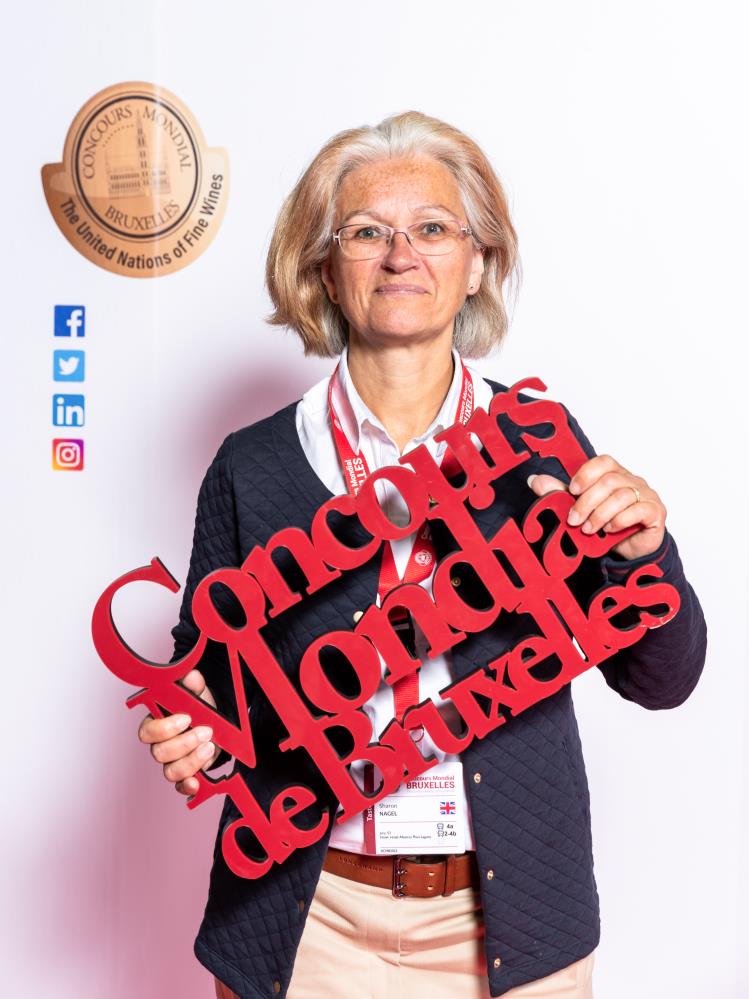 Freelance journalist and translator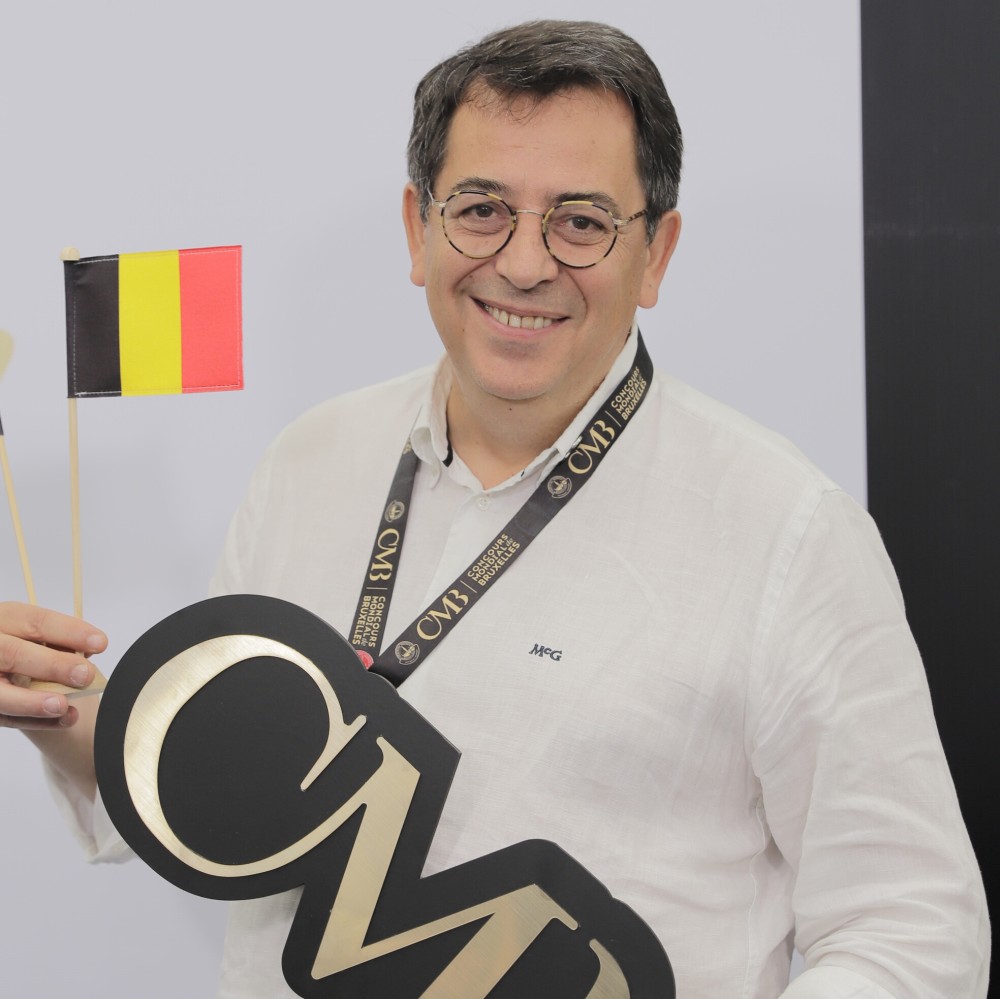 Stefaan Van Den Abeele
Belgique
Sommelier Conseil de l'Université of Suze-la-Rousse, Wine and Dine Consultant, Educator of Bordeaux Wine School and Patended Supplier of the Court of Belgium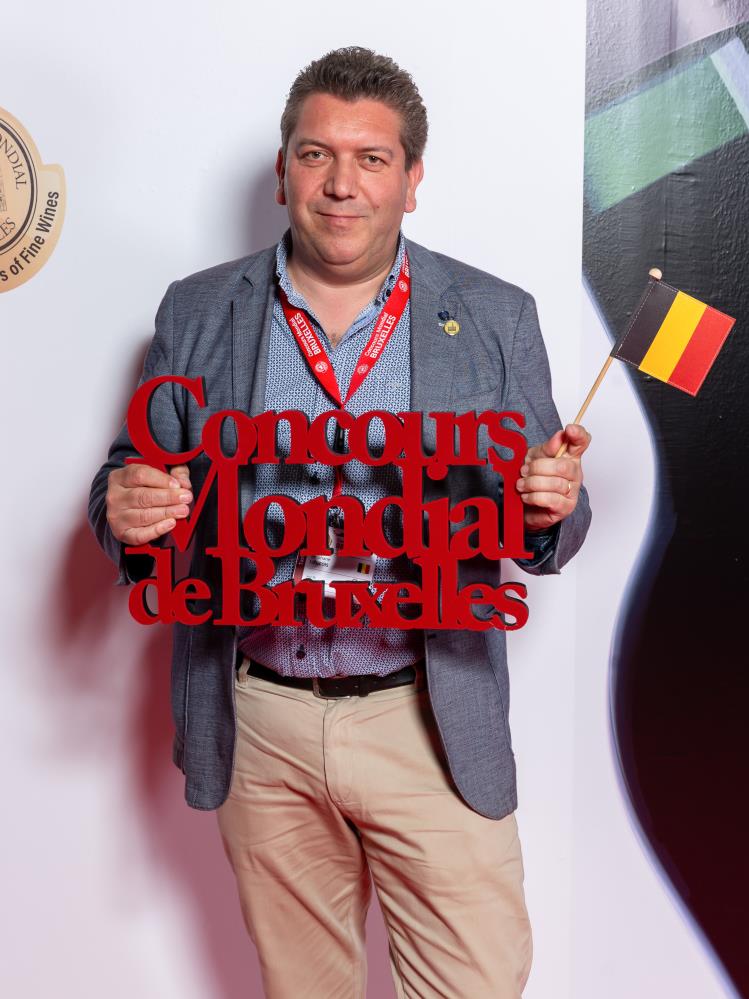 Stephane Liégeois
Belgique
Agence de courtage en vins, S.P.R.L. International Wines Brokers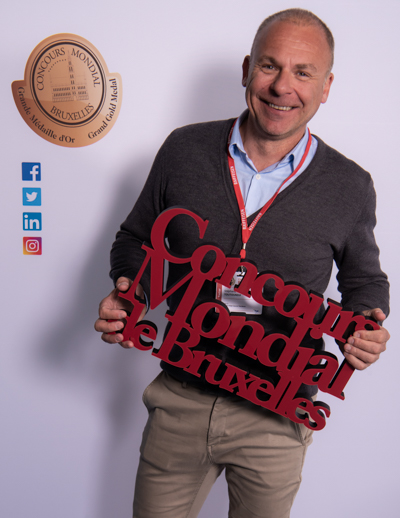 Stéphane Toutoundji
France
Vice President of Chateau Wine & Spirits Taiwan Wine and Spirits Journalist
Educator and Consultant Judge of the international Wine competition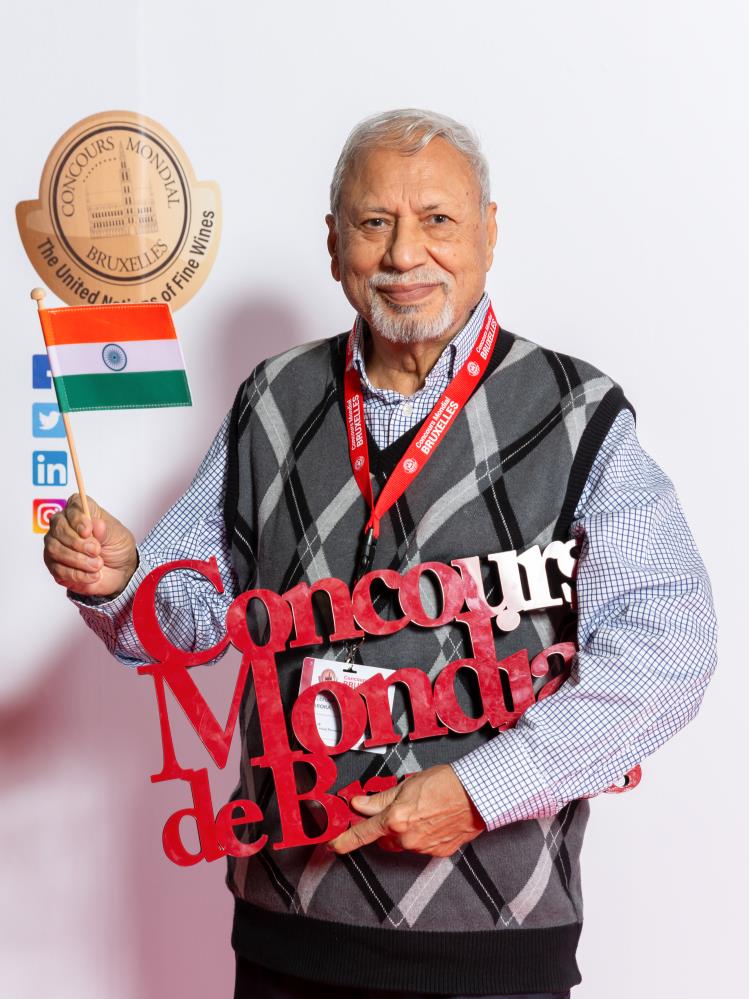 Wine Educator and promoter: President,Indian Wine Academy,Delhi Wine Club – Journalist: Editor-delWine. Meininger's Wine Business International (Indian correspondent) – Author: "Italian Wine Guide"International (Indian correspondent) – Author: "Italian Wine Guide",Awarded Cavaliere del Cultura by Italian President in 2009, OIV Medal of Merit Winner, judged in 65 int'l wine competitions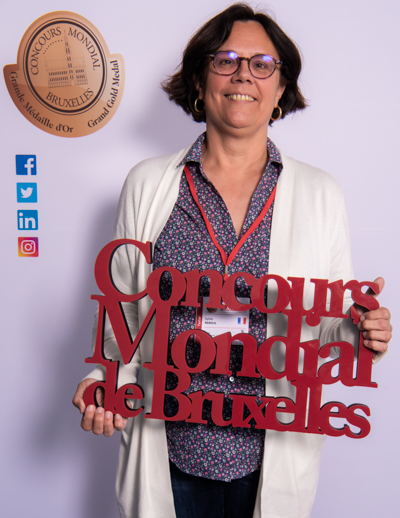 Agronomist and Oenologist. Communication manager at Syndicat des vignerons des Côtes du Rhône. Journalist and author.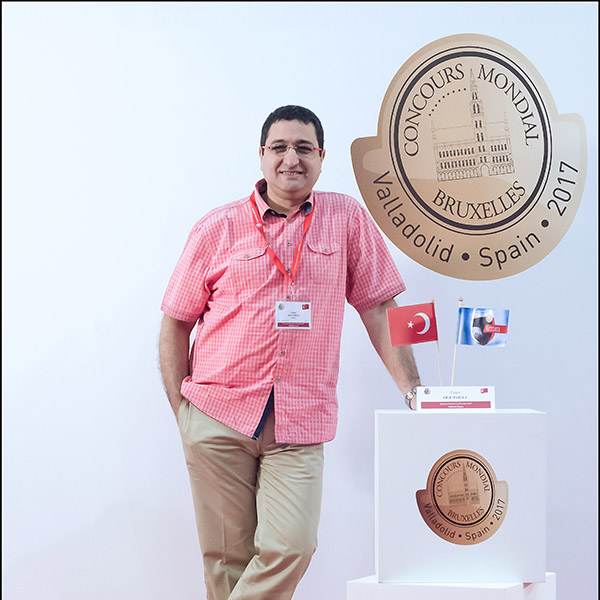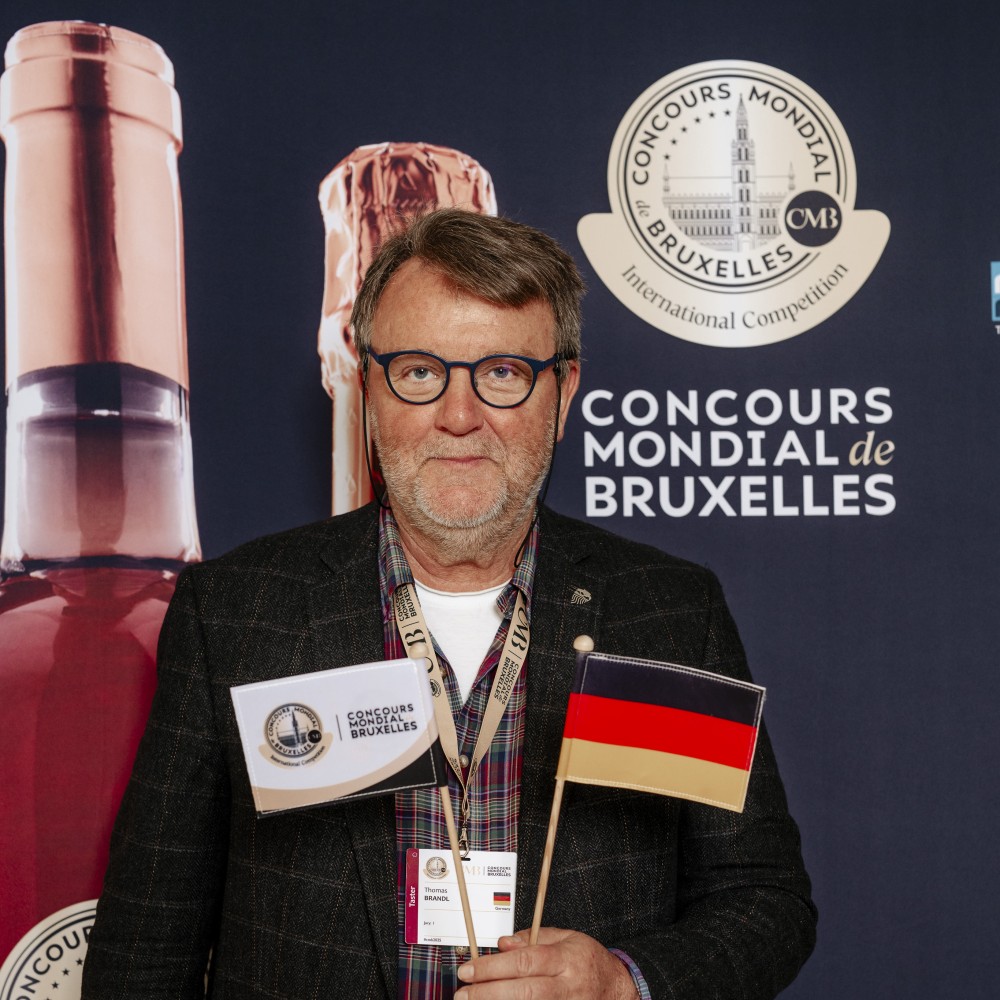 Wine journalist, Communication Manager,owner of xenos-comm PR Agency and Ambassador CMB for Germany, Austria and Eastern Europe
Chief Editor of VINUM Switzerland – Co-owner of mettler vaterlaus communication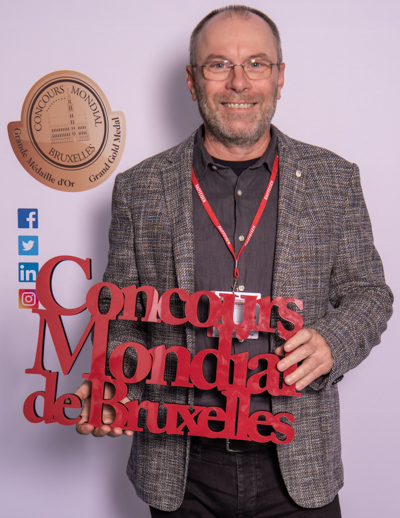 Tibor Nyitray
République Tchèque
President of Czech Grapes and Wine Producers Association Director of Sonberk Winery www.sonberk.cz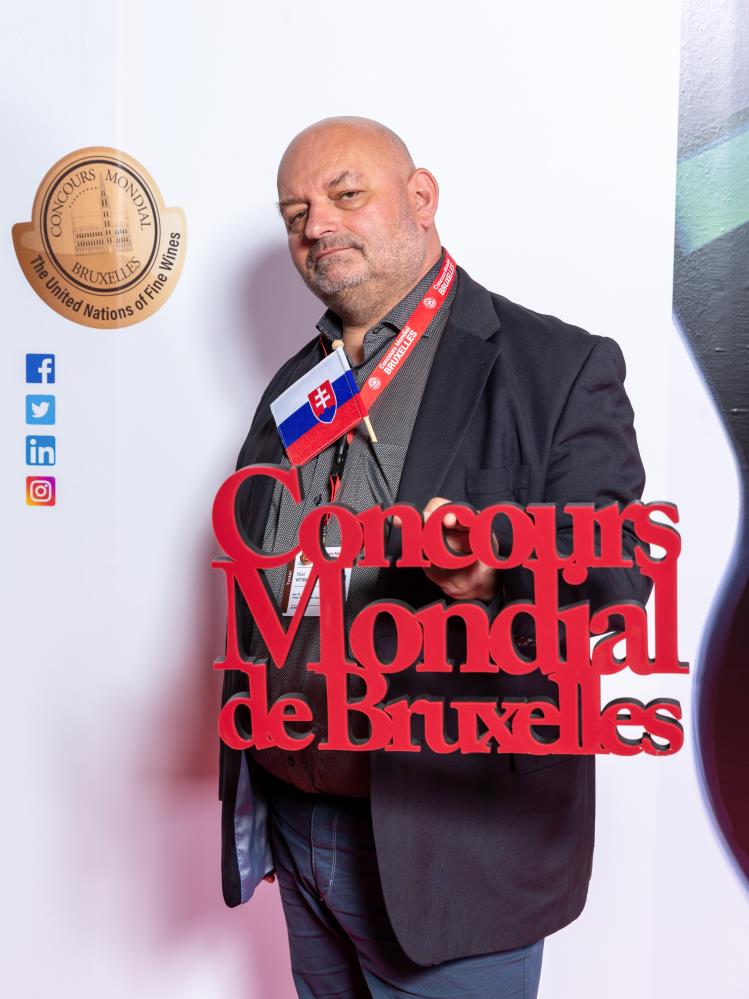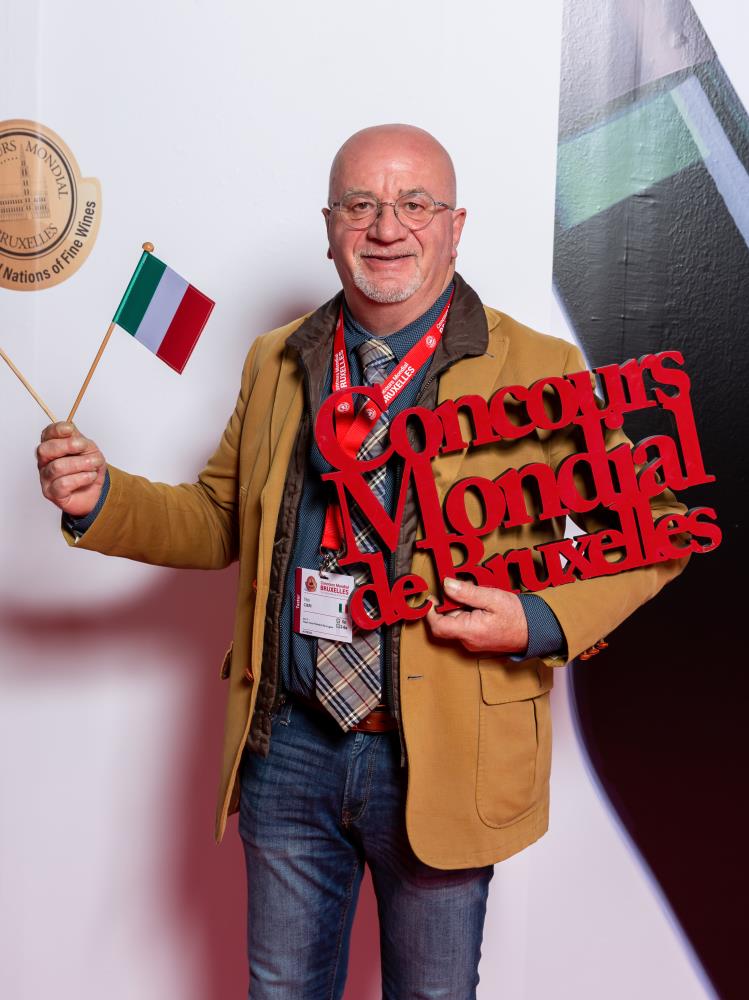 Executive at Regione Abruzzo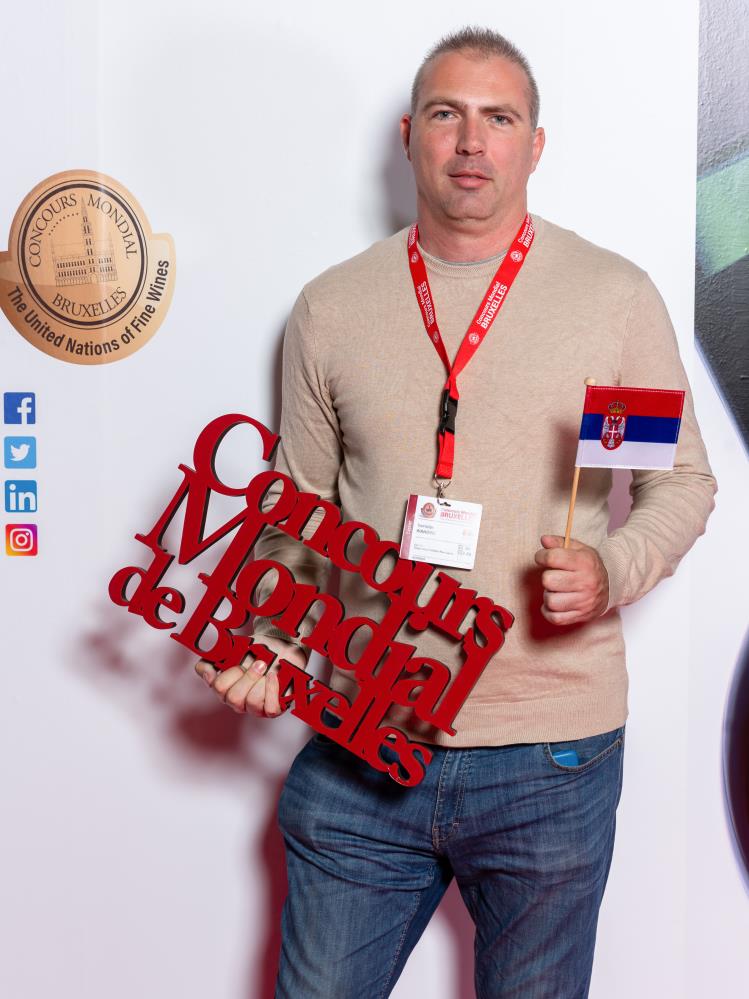 Editor-in-chief of webportal www.vinopedia.rs , wine-writer,lecturer, member of sommmelier association of Vojvodina VOSOM (Serbia), co-organizer of Wine Identity conference (Belgrade), local partner of Wine Mosaic organization in Serbia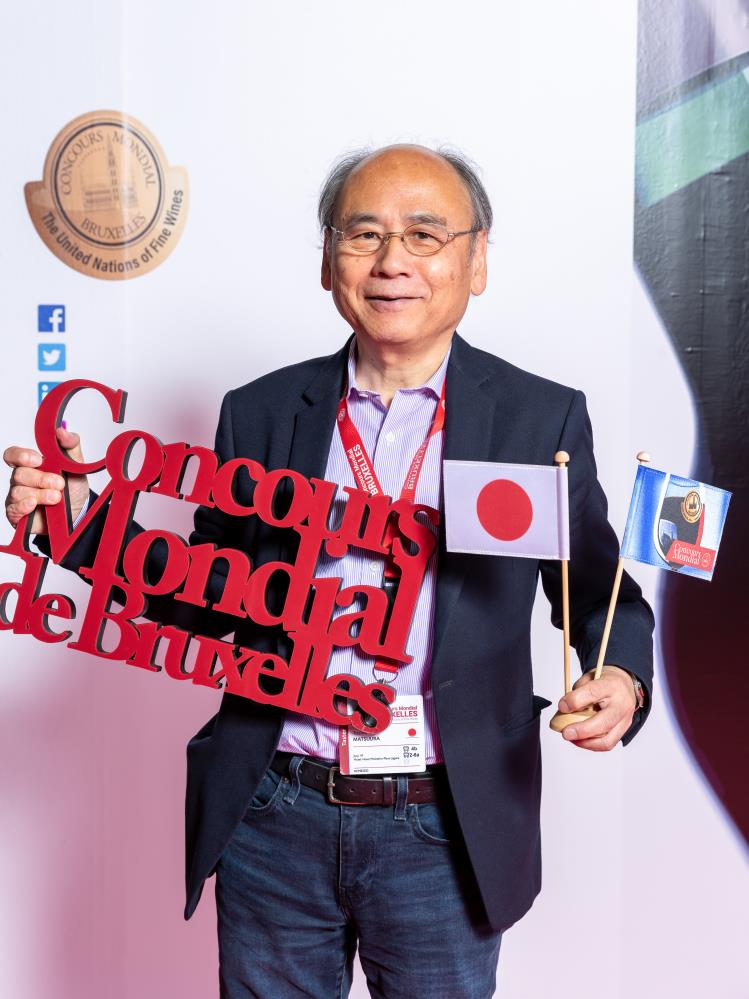 Representative WANDS Publishing Ltd (Japon) Wines & Spirits La revue japonaise des vins et spiritueux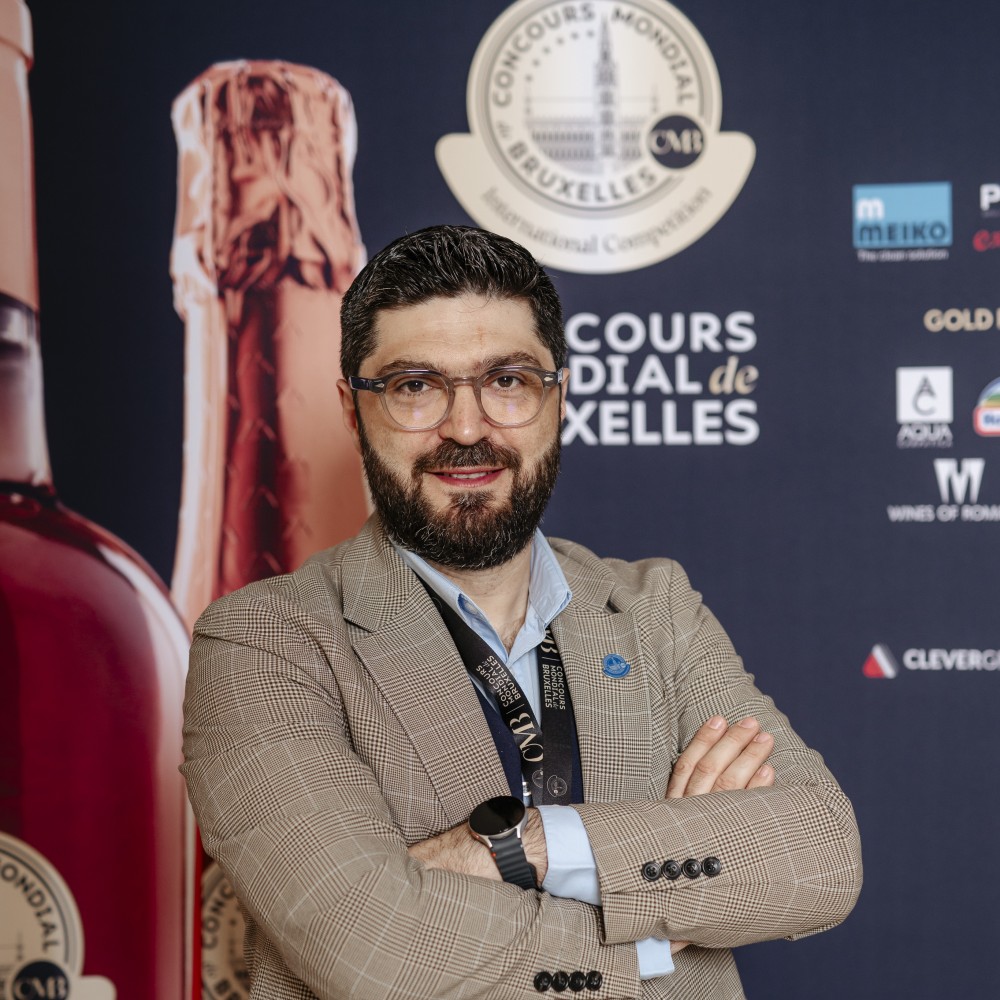 Valentin Ceafalau
Roumanie
Wine journalist, Member of ADAR (Romanian Authorized Wine Tasters Association, Member of FIJEV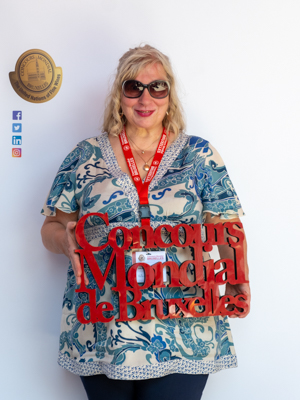 Velichka Galabova
Bulgarie
CEO Bulgarian Wine Academy Ltd., CEO Aurika Ltd., Wine consultant, Divino wine magazine taster and wine writer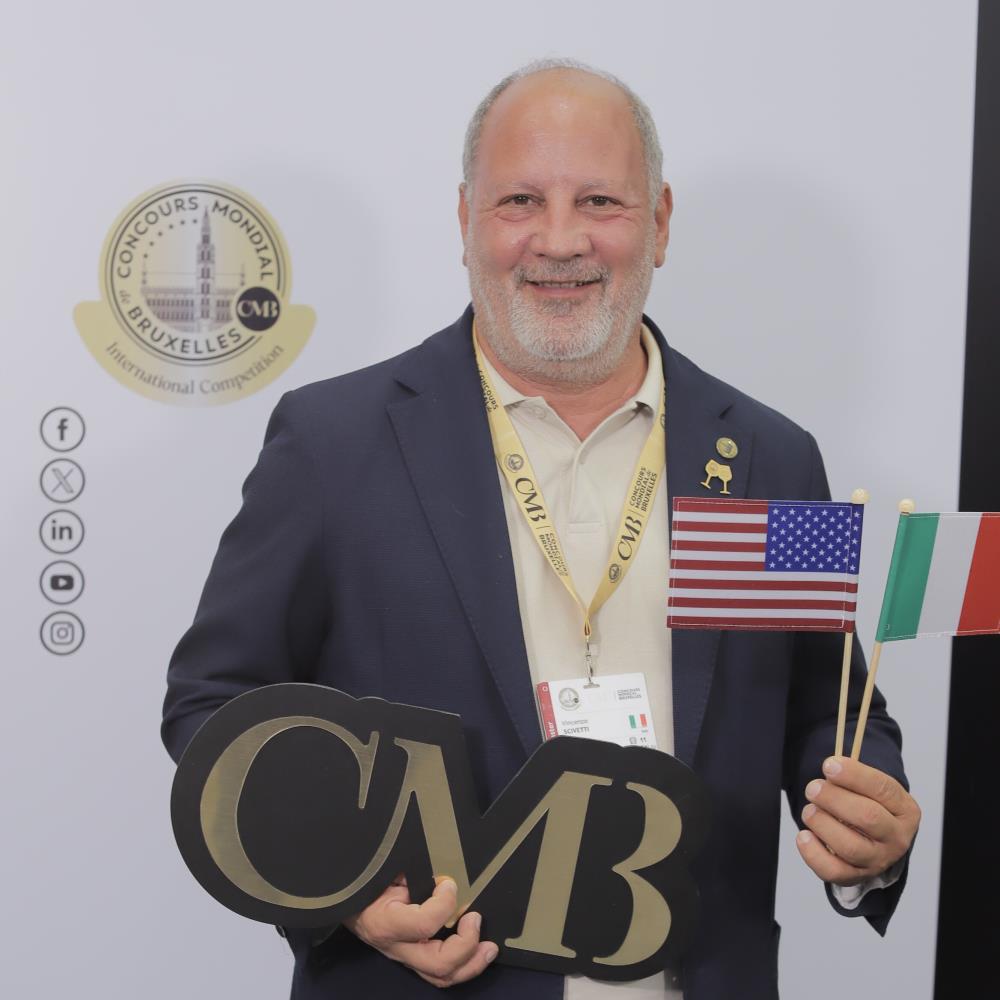 ONAV Puglia Ambassador, PR & Marketing consultant, teacher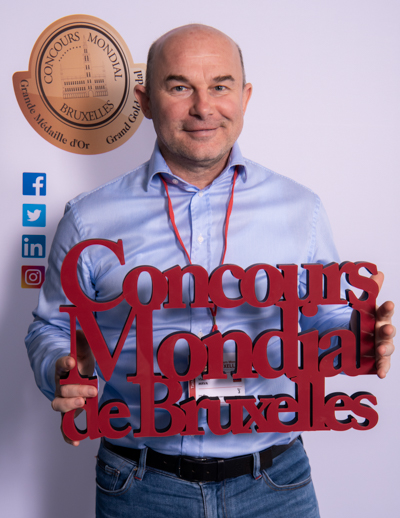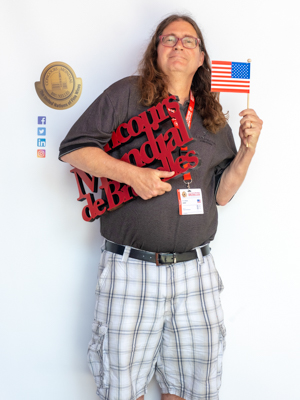 Freelance Wine Writer, SF Chronicle and Wine Spectator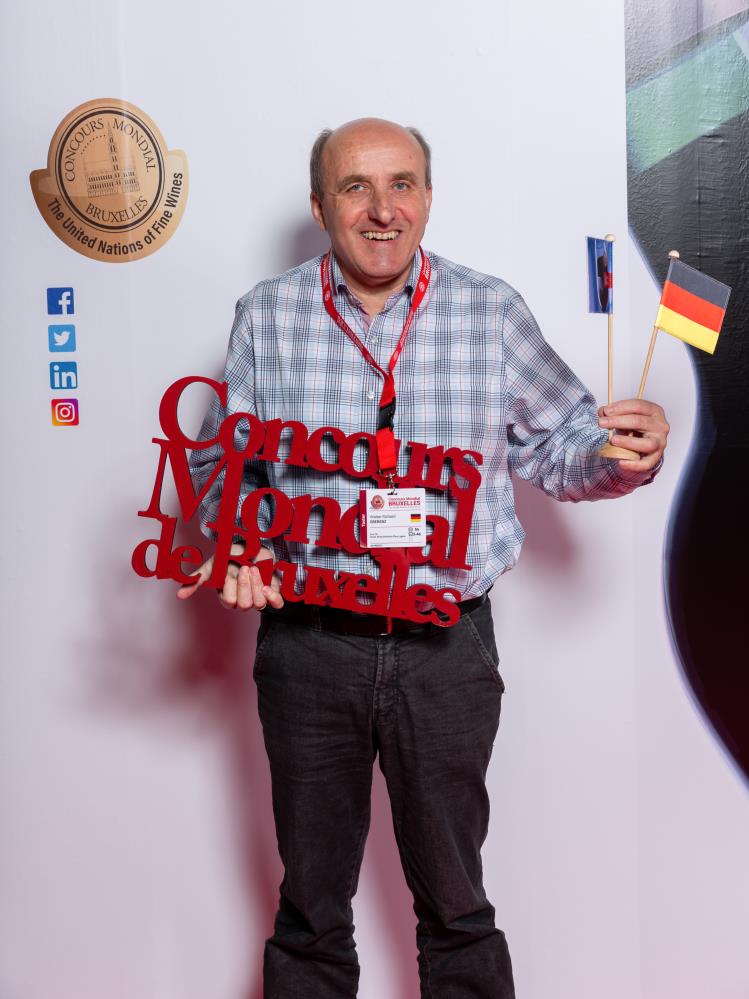 Walter Richard Eberenz
Allemagne
Editor: Badische Bauern Zeitung, Der Badische Winzer; Author: Rebe & Wein, La Vigne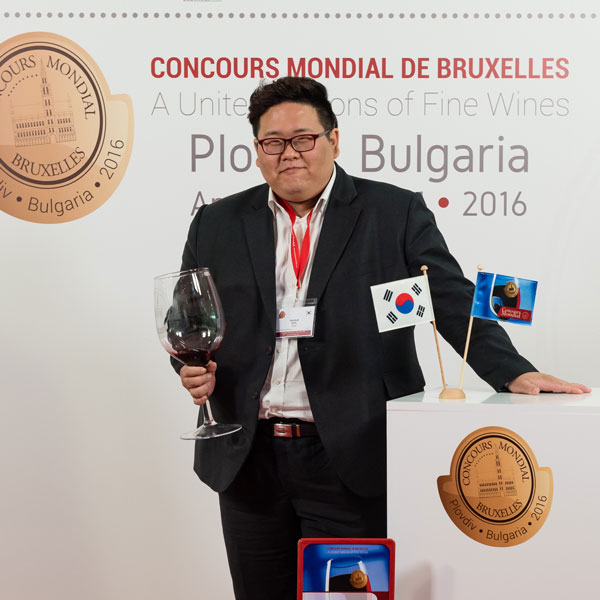 Wine&Spirits Columnist
Wine Profesional Judge
Wine Importer
Wine Educator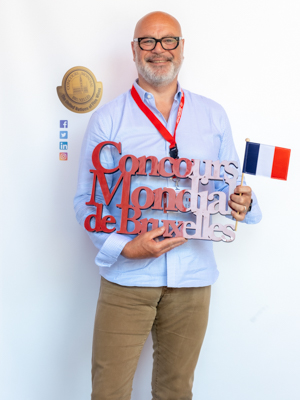 Wine buyer at Auchan France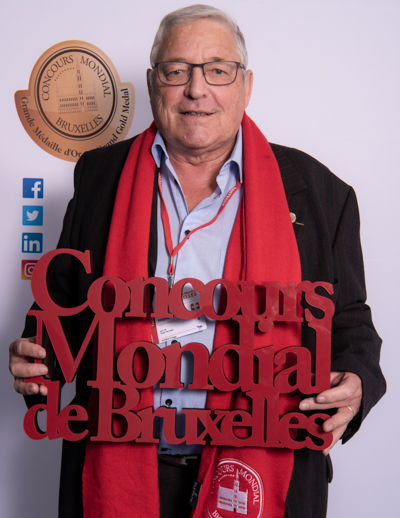 Journalist – Wine Educator – Former FIJEV member- Chevalier du Mérite Agricole Français – Co-founder of the AEFO