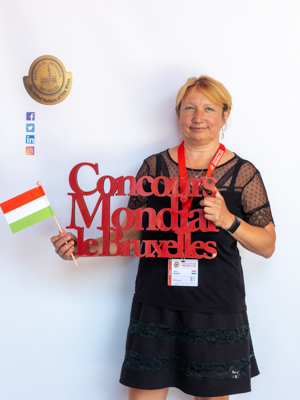 Editor in chief of VinCE Magazin for 12 years. Founder and editor of hungarianwines.eu, organiser of Hungarian WebWineWriting contest and co-owner of CapitalofCava.com wine tour company.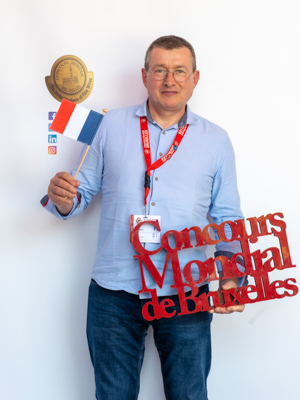 Directeur Syndicat et Section Interprofessionnelle des vins Côtes de Gascogne depuis 1998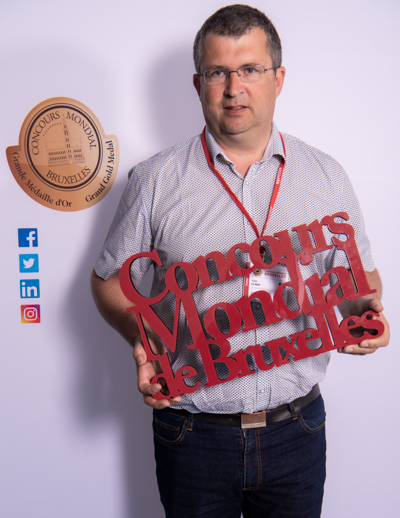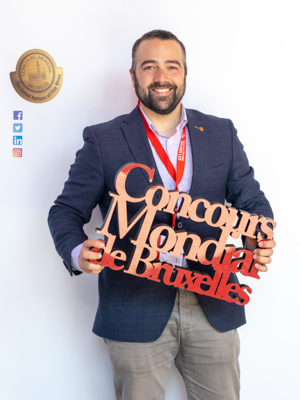 Alejandro López Facorro Paadin
Spain
Sommelier, trainer and gastronomy and wine journalist with experience as an international taster. Graduated in Industrial Design Engineering and Product Development, he trained in Project Management.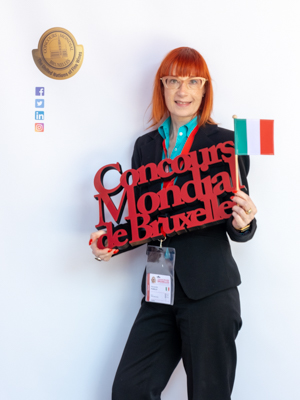 Alessandra Piubello
Italy
Journalist, writer and expert wine taster is the editor-in-chief of several magazines (including Queen International and Prince) as well as the author of several books and articles on wine and food tourism both in Italy and abroad. She is the co-editor of the Veronelli Guida Oro I Vini wine guide (the only italian woman with this responsible role – all the other guides have men in the top position – the first to hold this role in the guide's thirty years of activity, as it was the first wine guide published in Italy) and author for L'Espresso's Ristoranti d'Italia guide.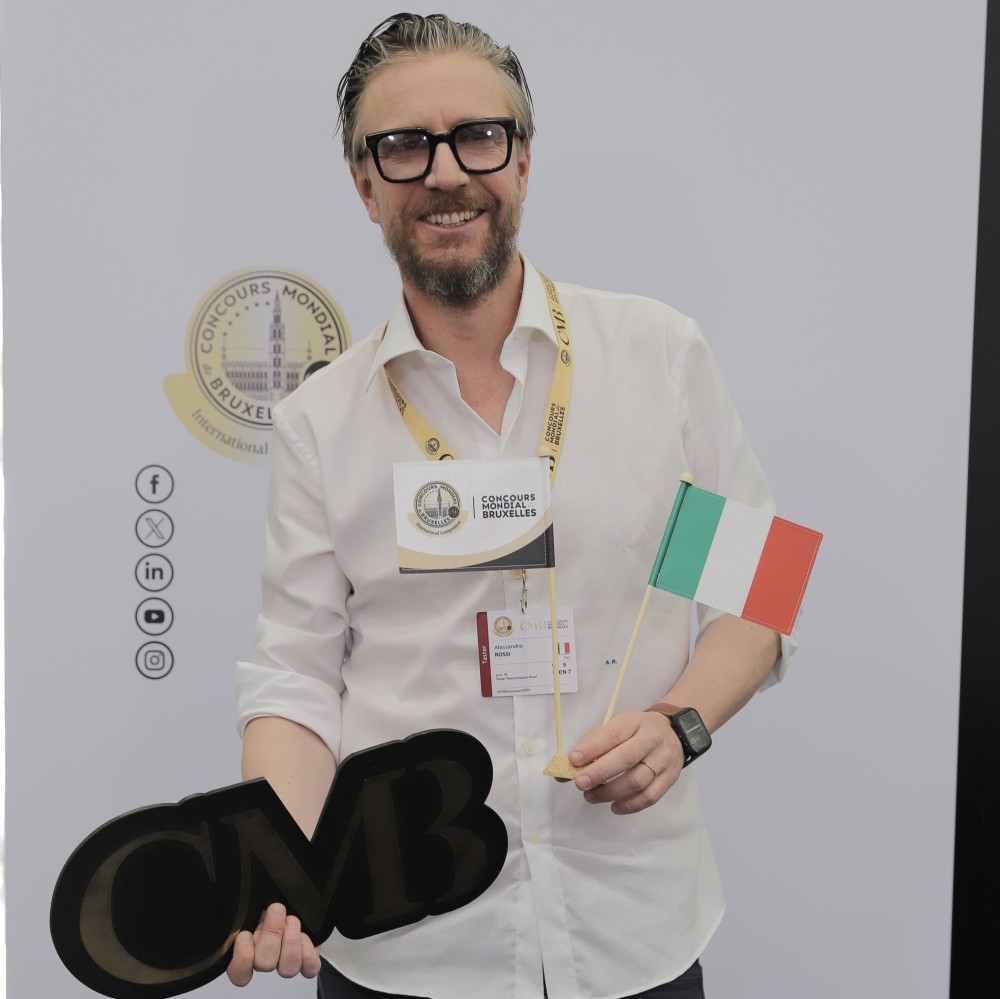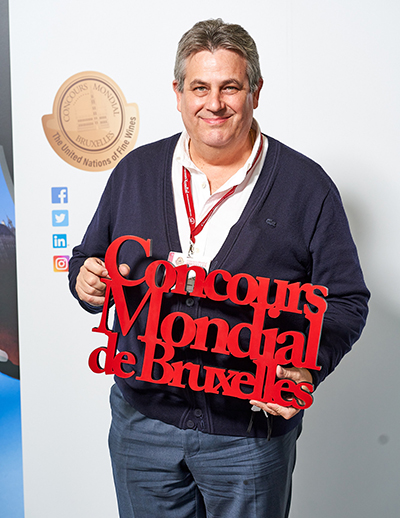 Sommelier, Wine-spirits & Cigar Educator, Hotel School and Food pairing Educator. Distributor of wine and Spirits – Funchal – Madeira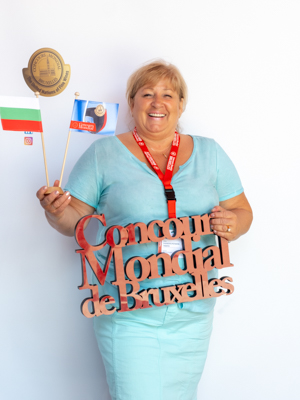 Ana Radkova Petkova – Taseva
Bulgaria
Wine expert at METRO Cash & Carry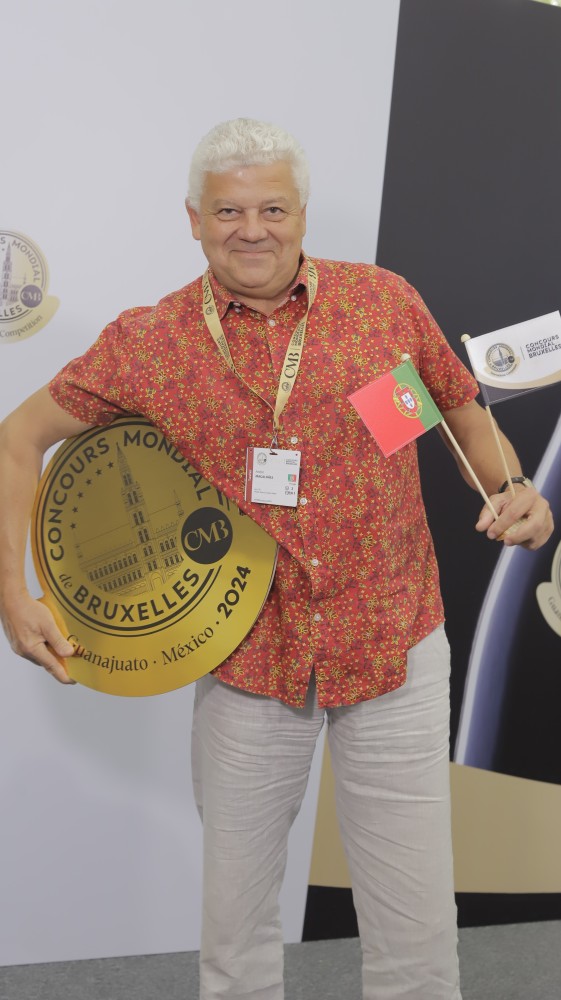 Food and Wine Writer, Wine Passion Magazine Chef/Owner @ A Taberna da Rua das Flores, Lisbon, Portugal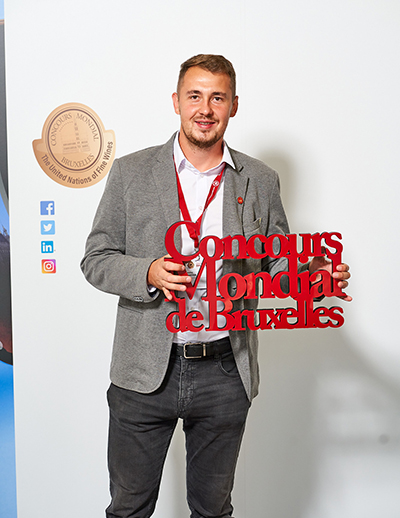 Andrej Sabolčák
Czech Republic
Oenologist – Vino Mikulov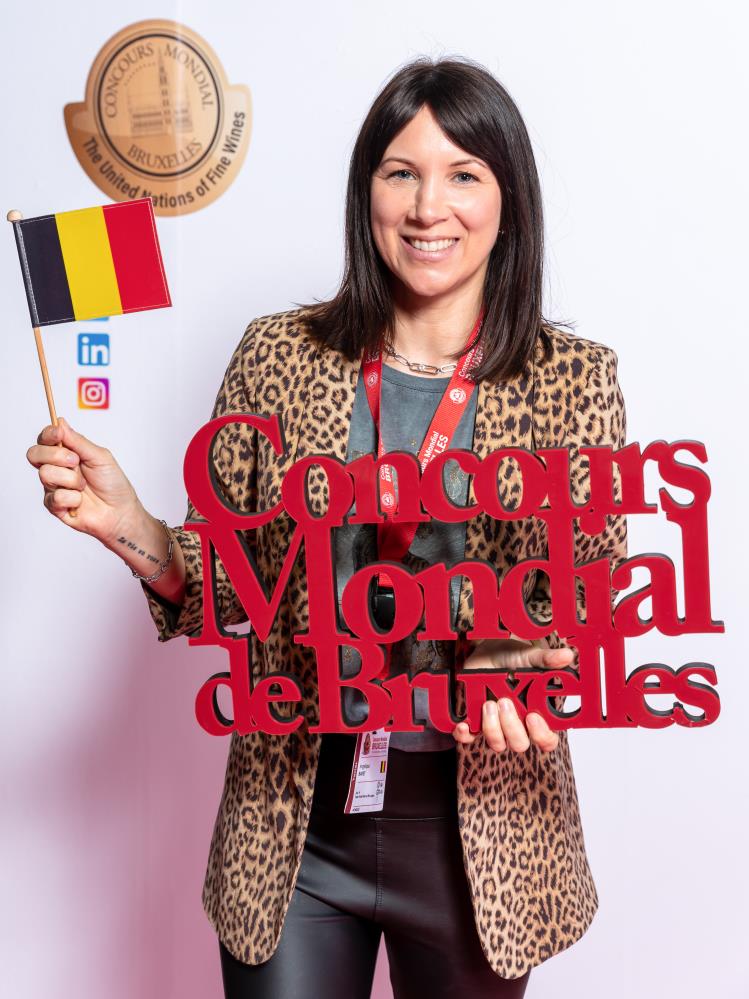 Owner at Les Bouches Rouges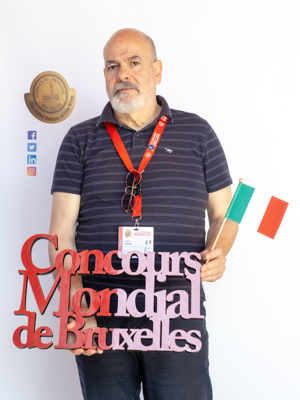 Profession: • Master Sommelier wine and food expert taster "International President of Epulae – Experts Academy Master Sommelier Food and Wine Tasters". • Sensory Analyst of Food and Beverages: non-alcoholic, alcoholic and super alcoholic • Teacher of foo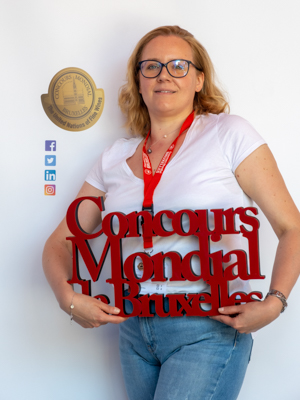 Journalist; Rose dedicated ; wine culture promotor ( wine events for consumers and industry ; enotourism) Own website www.pink-mode.com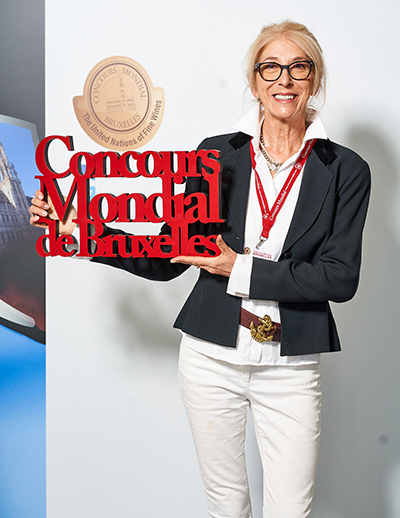 Anna Pakula
United States
CEO Anna Pakula Consulting
Worldwide Wine Lifestyle Curator. Producer of tailor-made wine trade promotional events. Wine judge, educator, blogger and communicator on the culture of wine. Producer audiovisual projects of the global documentary "The Four Seasons of Winemaking". Worked with international publications, including Decanter. Owner of ''The Culture and Art of Wine" gallery.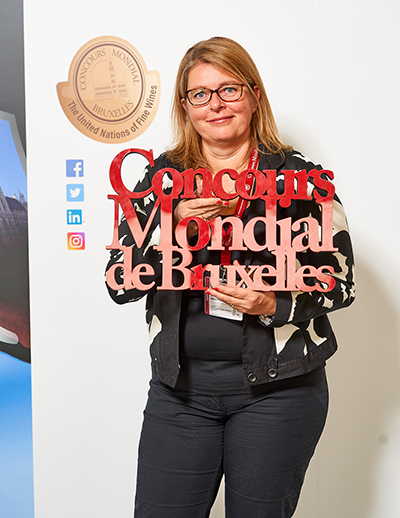 Editor in Chief Eno-One, translator (vines and wines), official taster for wine, olive oil, cheese and vinegar (int.l contests and nat.l commissions), FIJEV general secretary (International Federation of Wines and Spirits Journalists and Writers).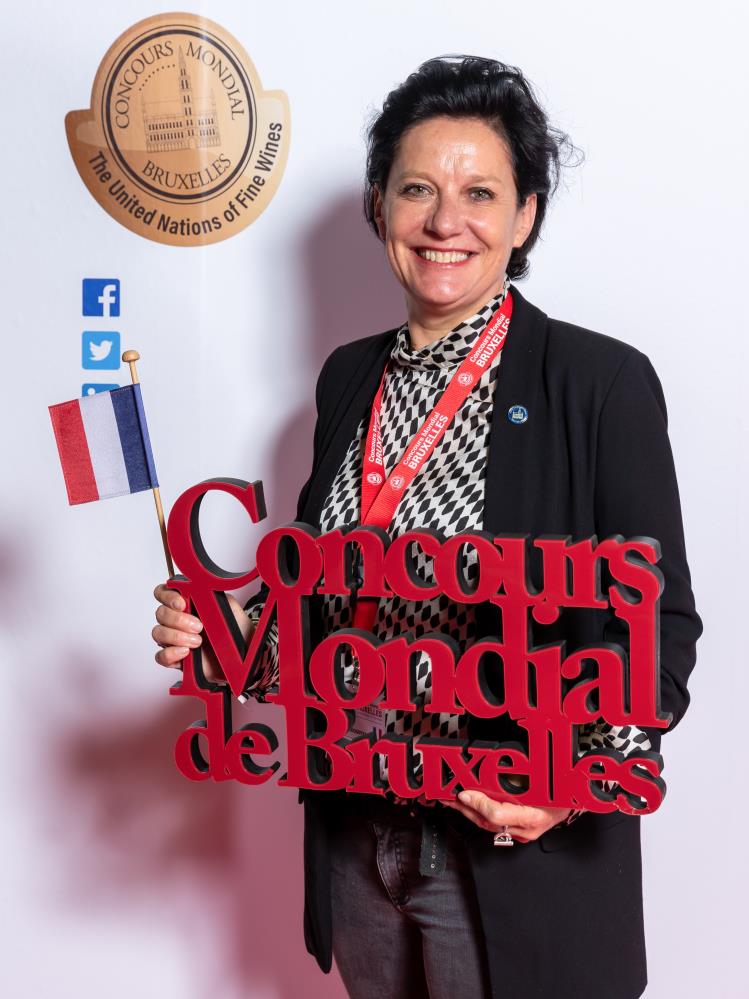 Anne Schoendoerffer
France
Freelance journalist ans speaker, specialized in wine.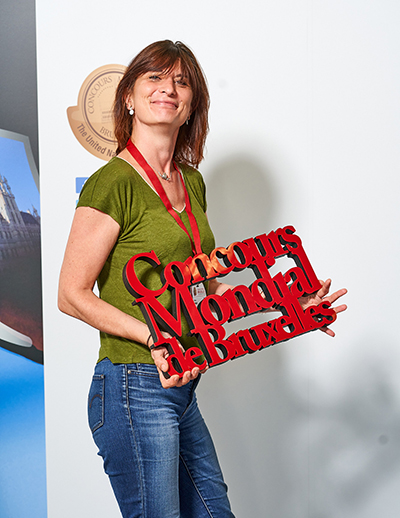 Free lance Journalist Terre de Vins V&S News Meininger's WBI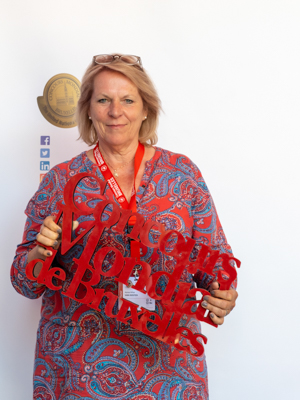 Anne-Wies Van Oosten
Netherlands
Wine&Food Journalist and Consultancy, Owner of www.anne-wies.nl, Member of FIJEV, International Wine Judge.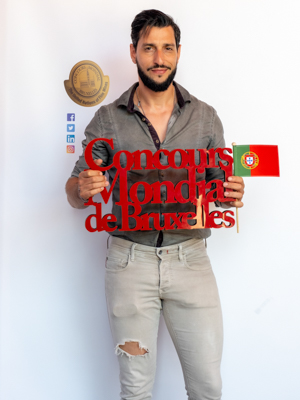 Wine Guru Anantara Vilamoura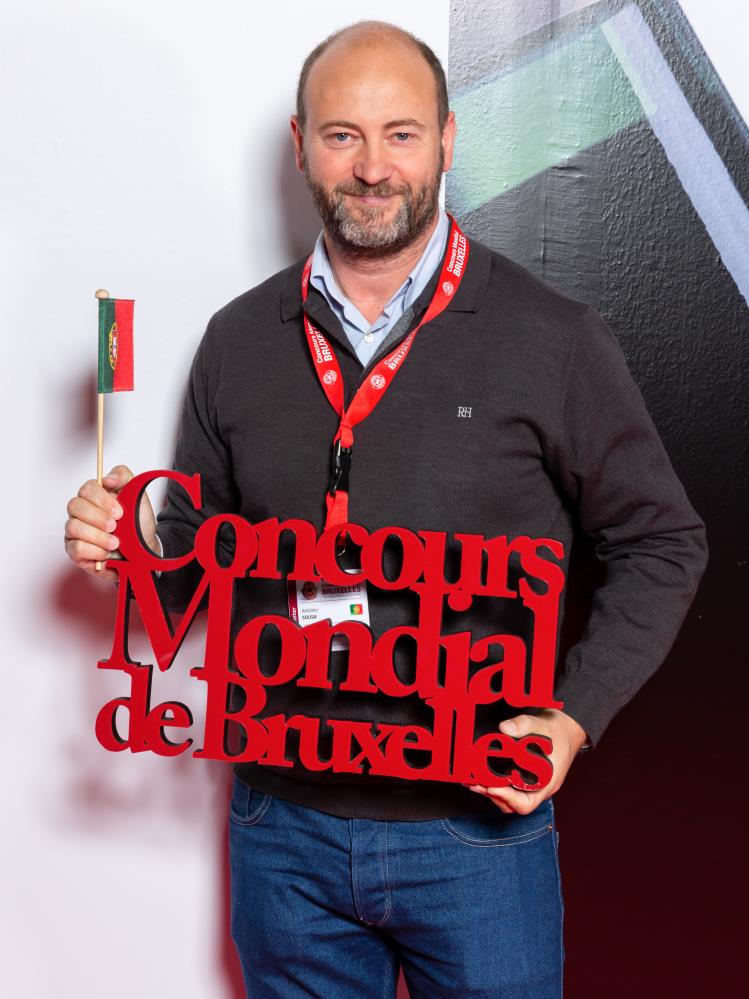 Enologist at Vinho Verde and Douro Region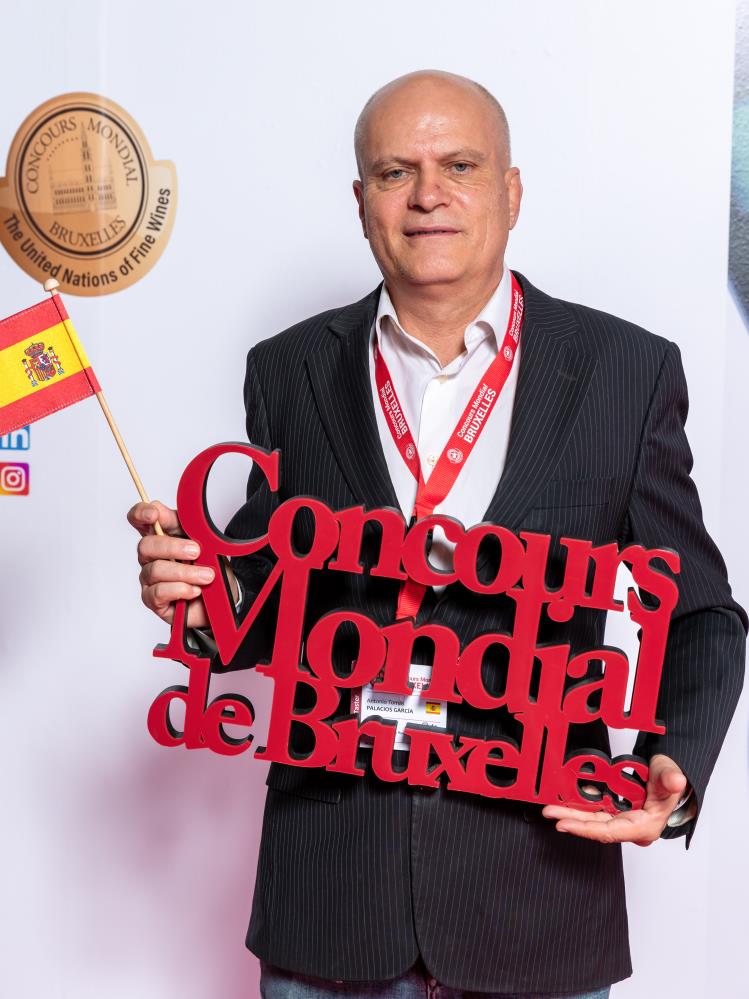 Antonio Tomás Palacios García
Spain
Enólogo, Laboratorios EXCELL IBÉRICA S.L. Logroño, La Rioja, Dotor en Biologia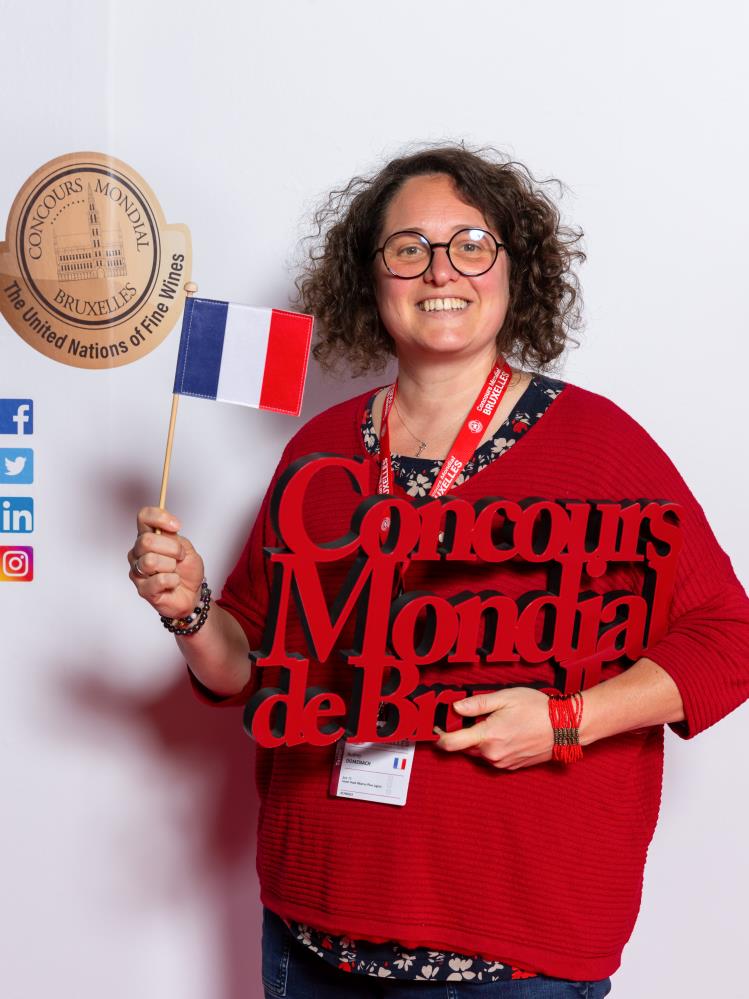 Journalist for magazine Viti, and project manager of www.mon-viti.com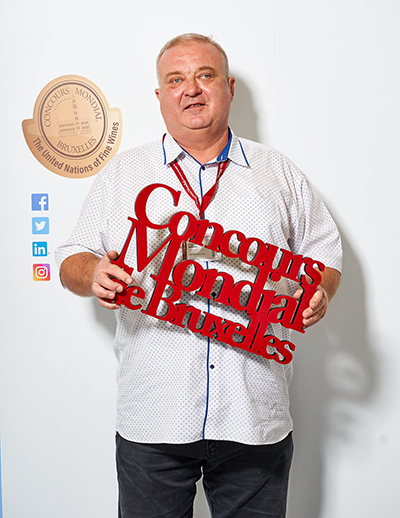 Augustín Mrázik
Czech Republic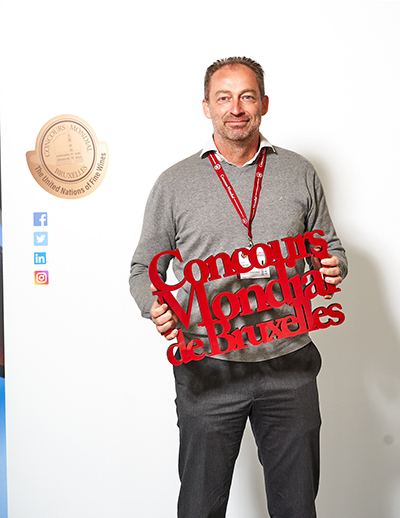 Importer of wine – Owner of wineshop Karmozijn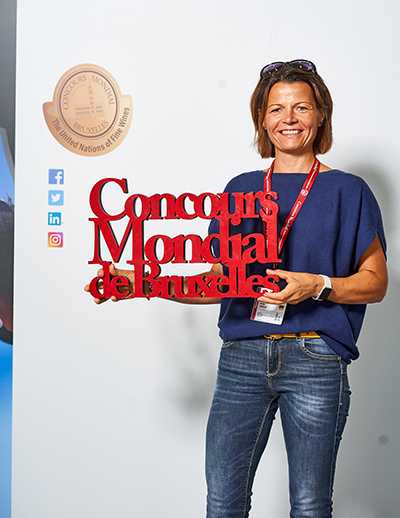 DipWSET and Wine Marketing Expert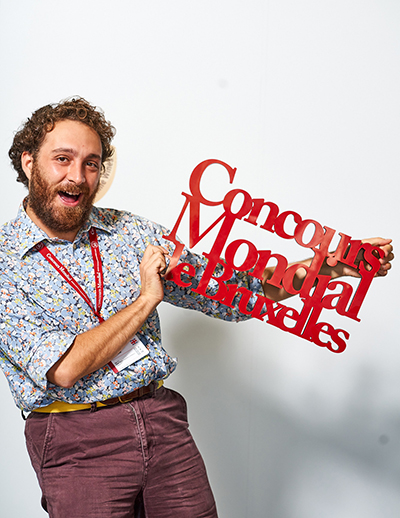 Ben Bernheim
United Kingdom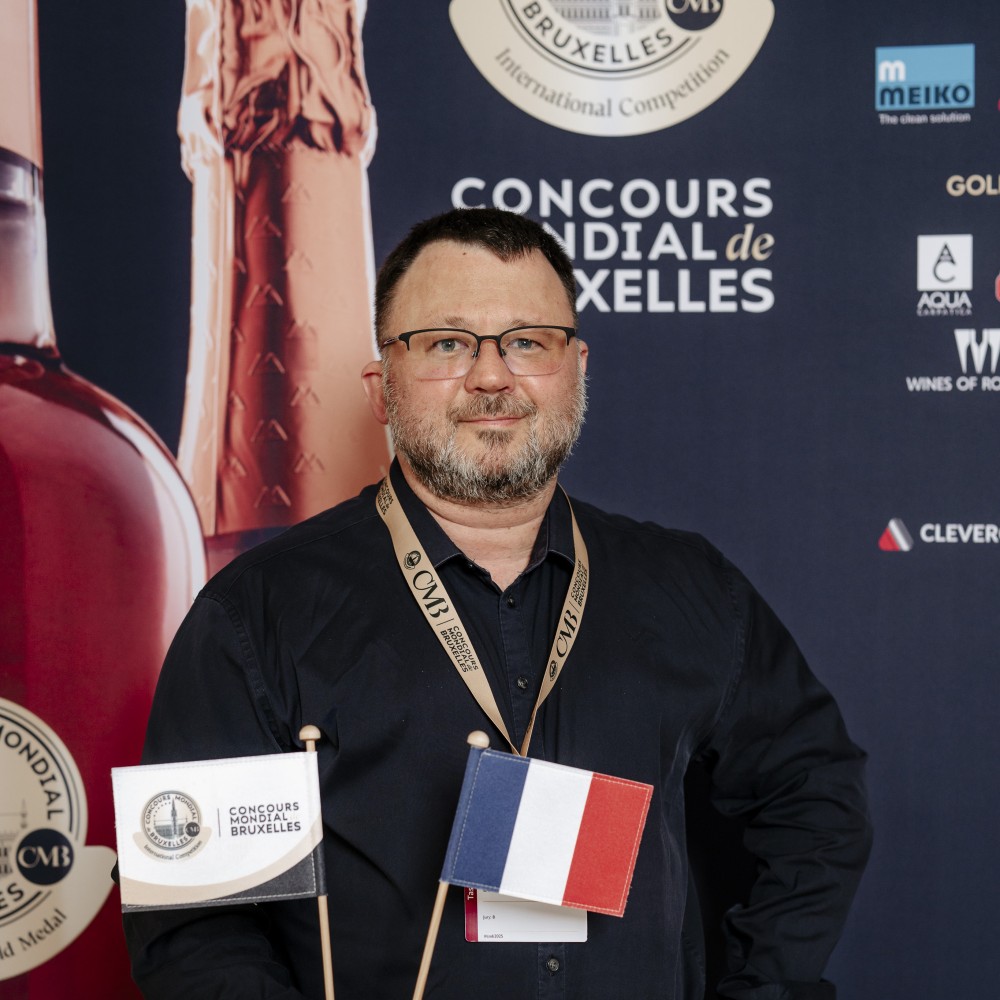 Wine buyer at Vimaco-La Cave Louis Delhaize Group (Cora, S.Match, Delfood)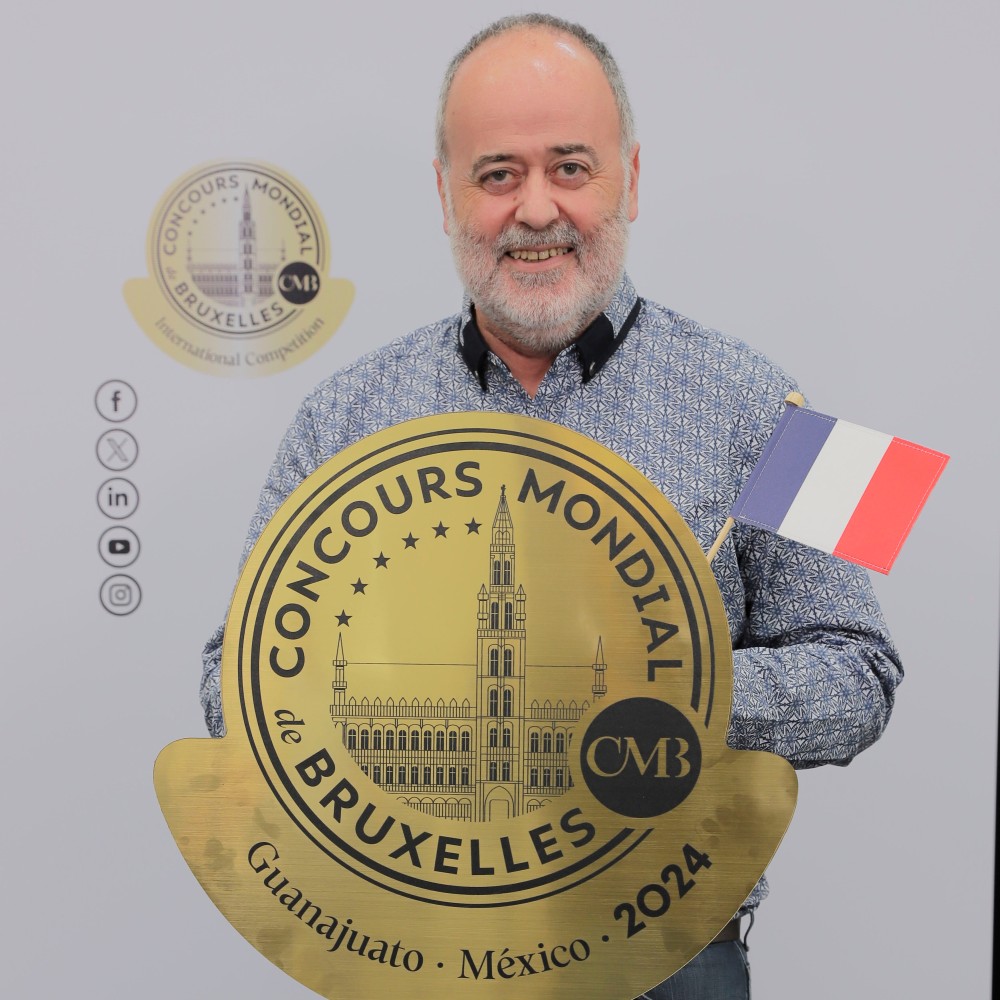 Loire wines specialist. Trade France-Japan wines and saké Former Director of the Bureau Interprofessionnel des Vins du Centre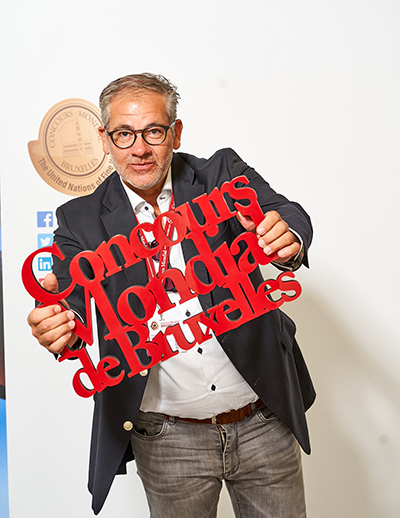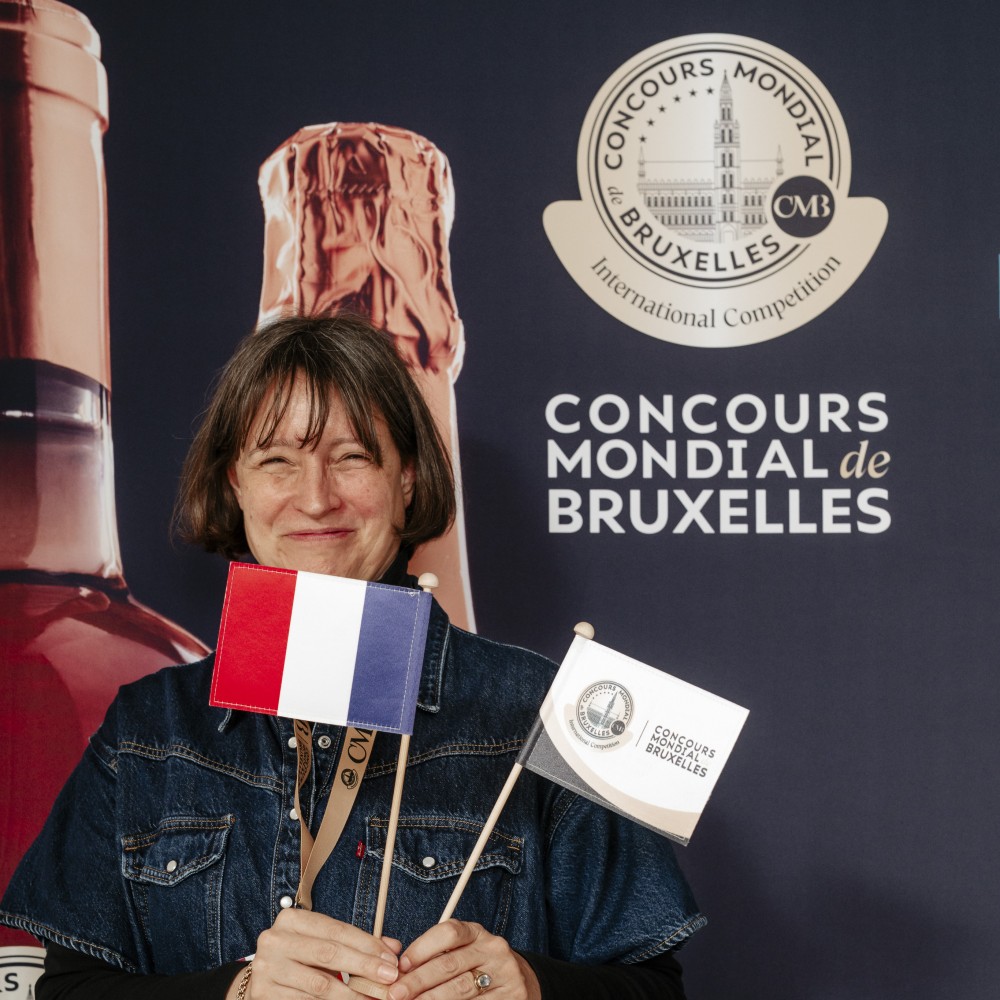 Independent wine journalist (Bettane & Desseauve, Vigneron Magazine, Der Feinschmecker, Fine Das Weinmagazin, etc…), wine consultant, speaker and educator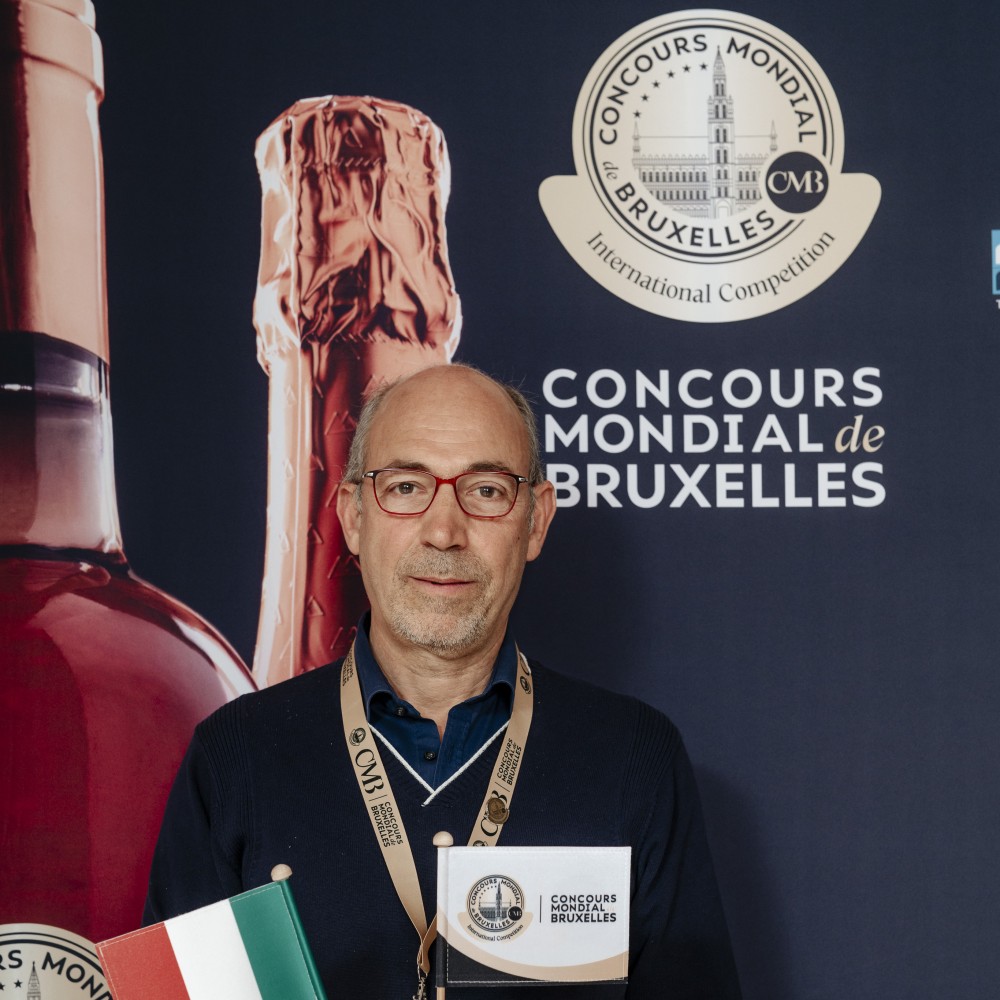 Carlo Dugo is founder and CEO of Enosis Ltd Co. Representative agency, a company specializing in import and export services of wine, spirits and fortified wines products with high quality standards. Carlo is the Italian ambassador for both Concours Mondial de Bruxelles and Spirits Selection by Concours Mondial de Bruxelles.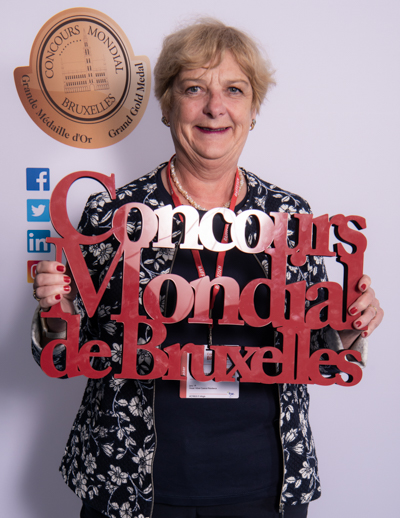 Chantal Aeby Puerro
Switzerland
Former Director Swiss Federation of vine growers (Fédération suisse des vignerons) and General Secretary of the Interprofessional Organization of vine and swiss wine (Interprofession de la vigne et des vins suisses)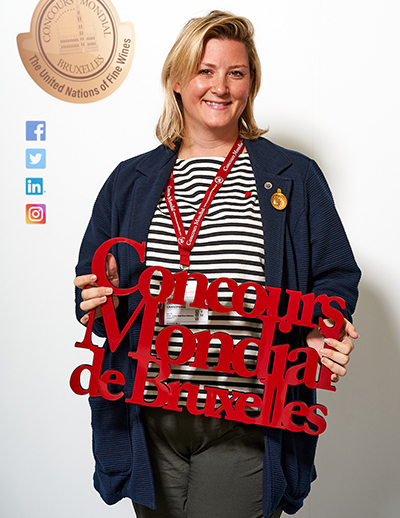 Chloé Cazaux Grandpierre
France
CEO at SARL C&W Experiences – Saké Sommelier at Otsukimi – Buveurs de Lune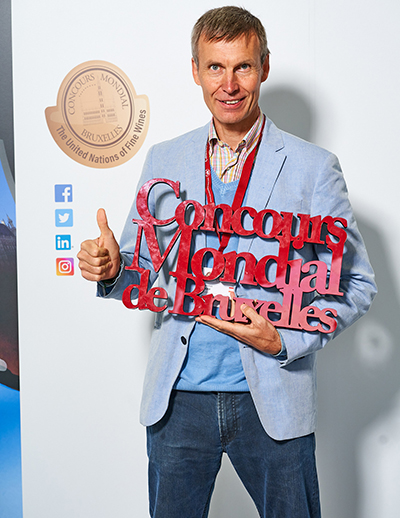 Owner of Wein&Kultur, promoting italian wine and food through marketing and sales.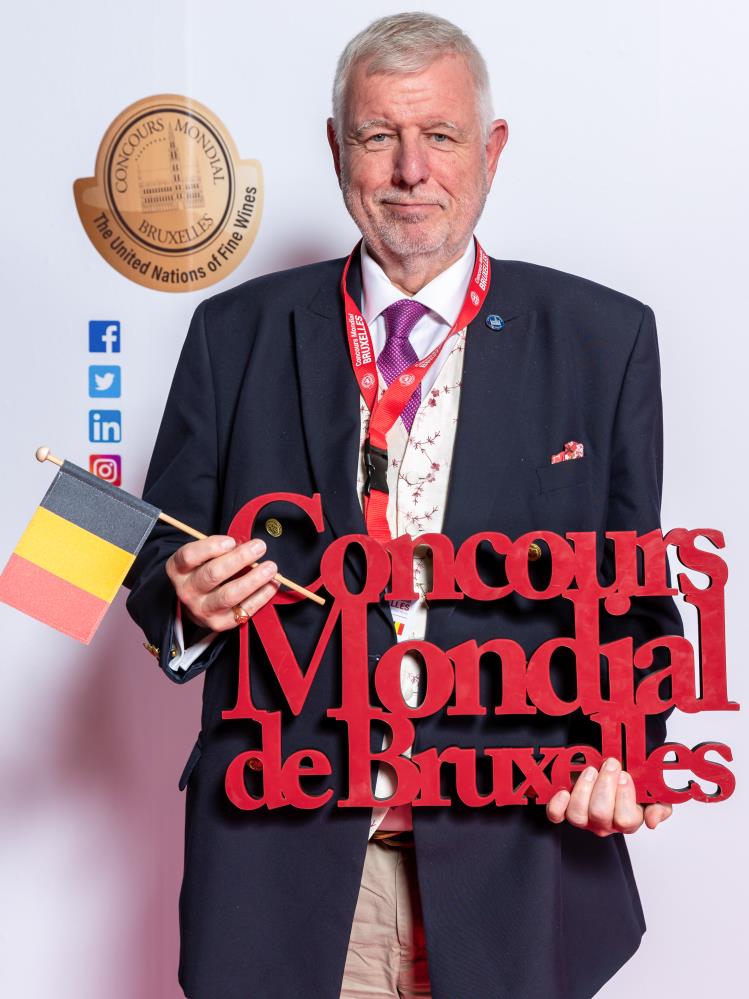 Christian De Winter
Belgium
Director at Marche Italiane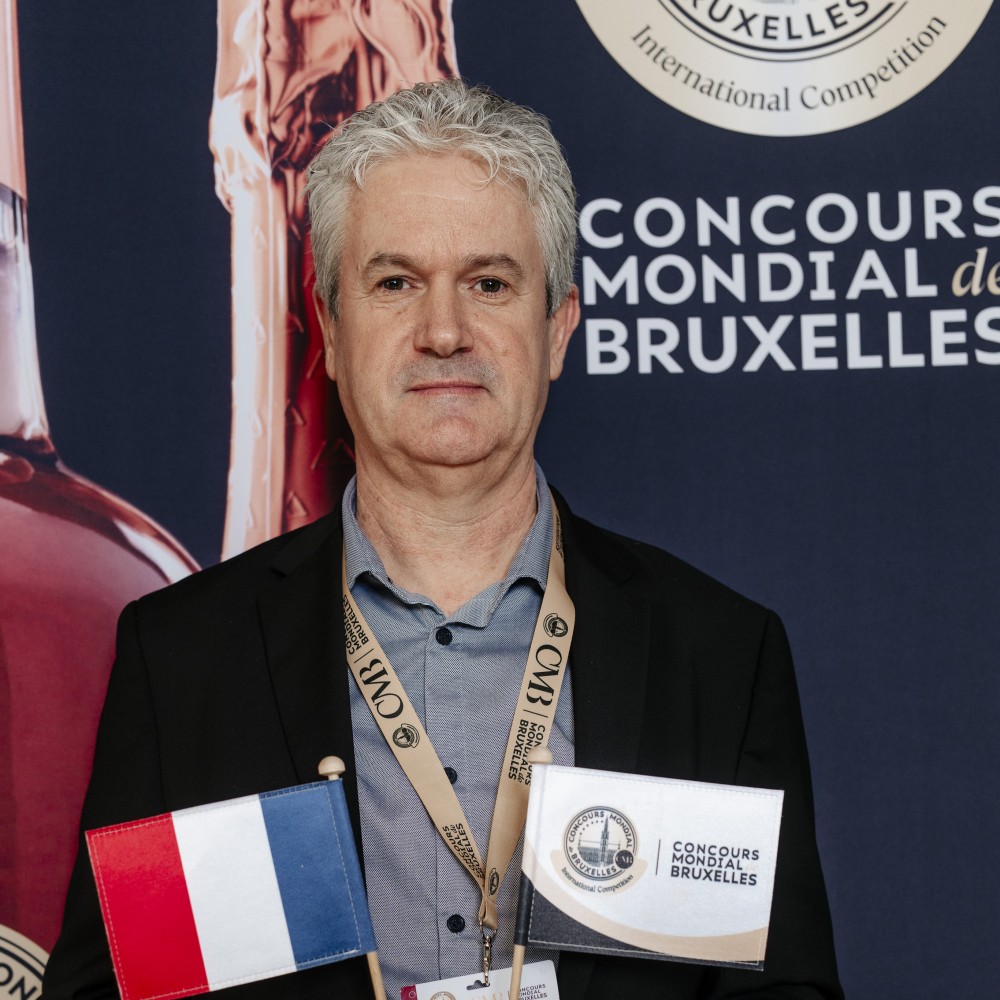 Christophe Andrieu
France
Chief Editor of Contact Pro , des cavistes & restaurateurs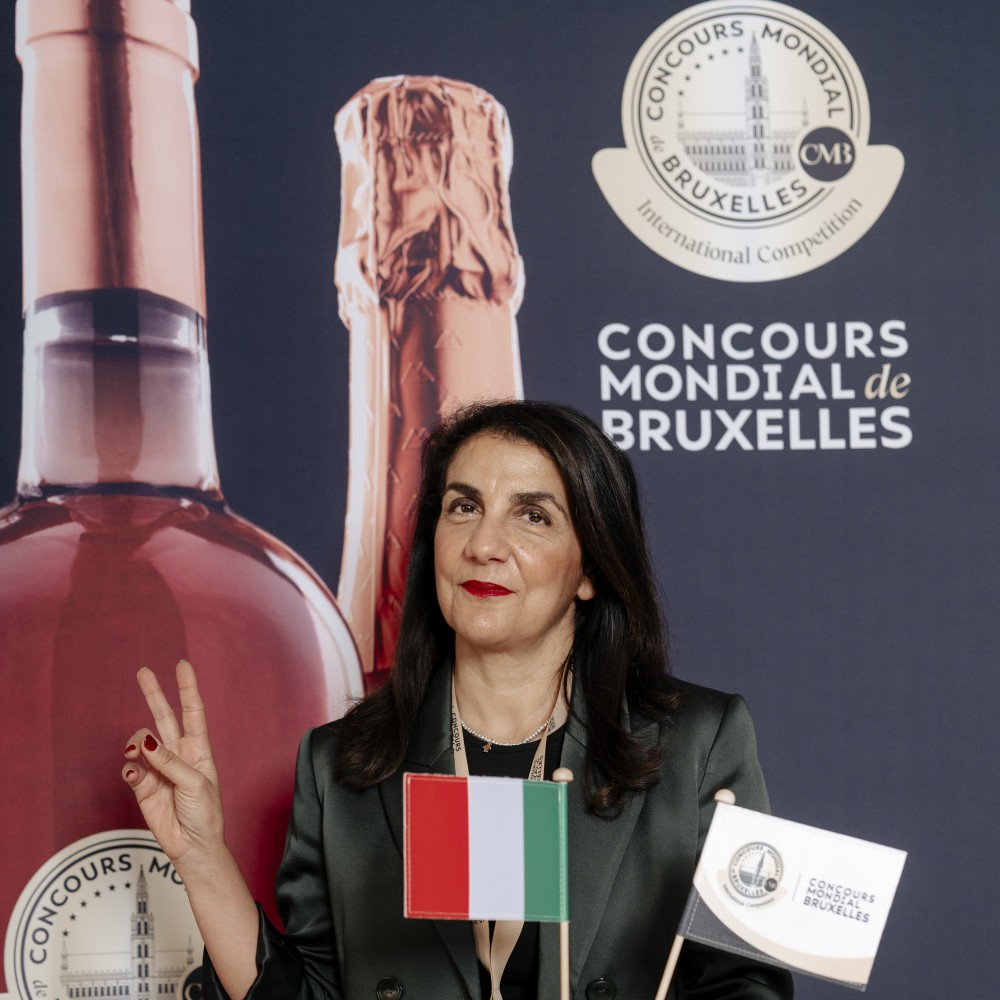 Wine Advisor- Export consultant free-lance for italian wineries.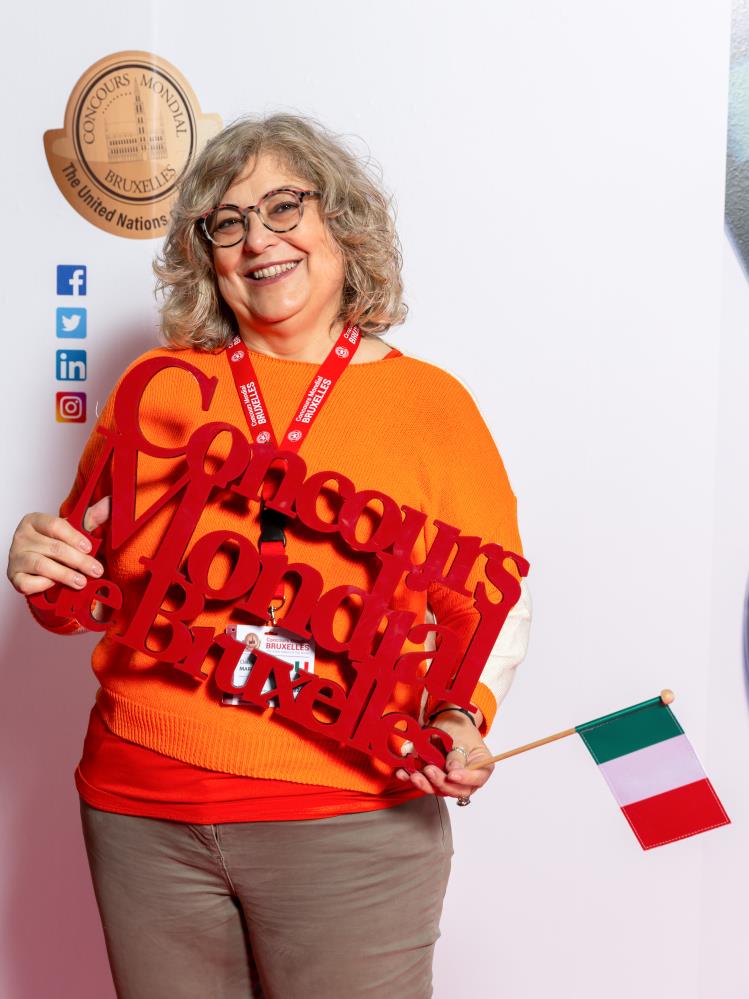 Wine Blogger Journalist for Slow Wine Guide and 50TopPizza Guide – Agency of wine comunication, DarWine&Food www.claudiamarinelli.it Best FISAR Sommelier 1993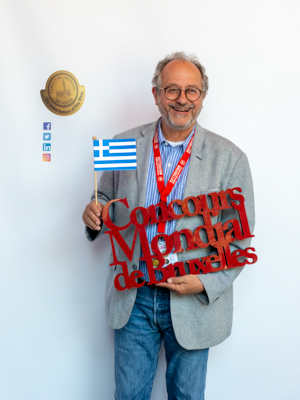 Constantin Stergides
Greece
Specialised journalist, Editor of Ampelotopi magazine (Le Terroir) and Oenorama fair organizer. Company: VINETUM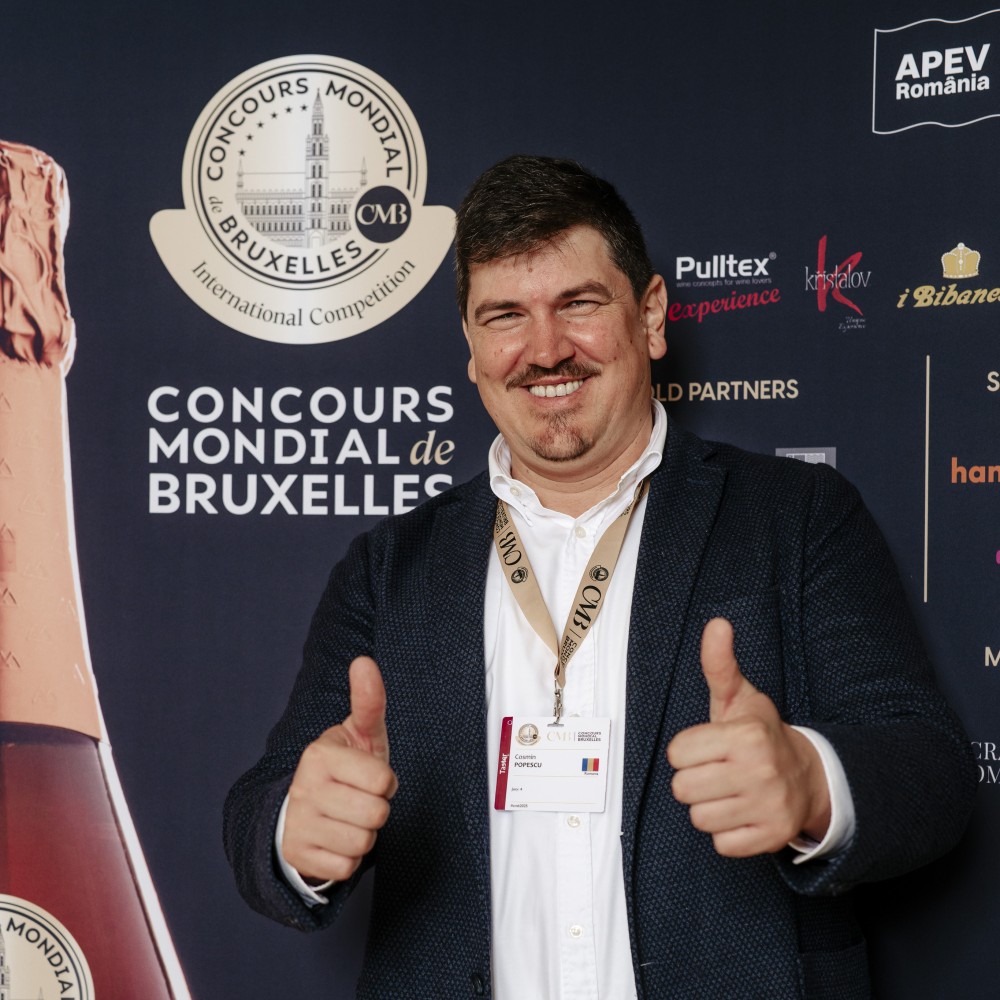 General Director of MURFATLAR ROMANIA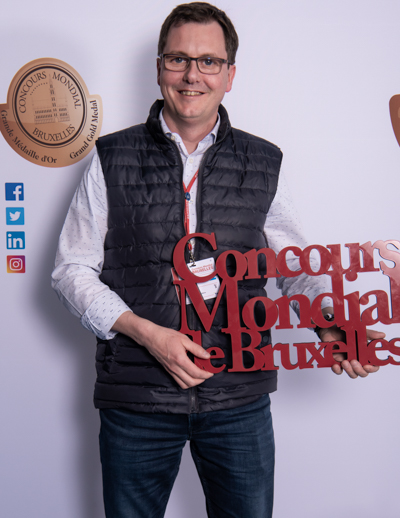 Damien Lassance
Luxembourg
Expert vins Président Club Vin sur Vin Cactus Luxembourg
Journalist at "wein.pur" & "Der Winzer"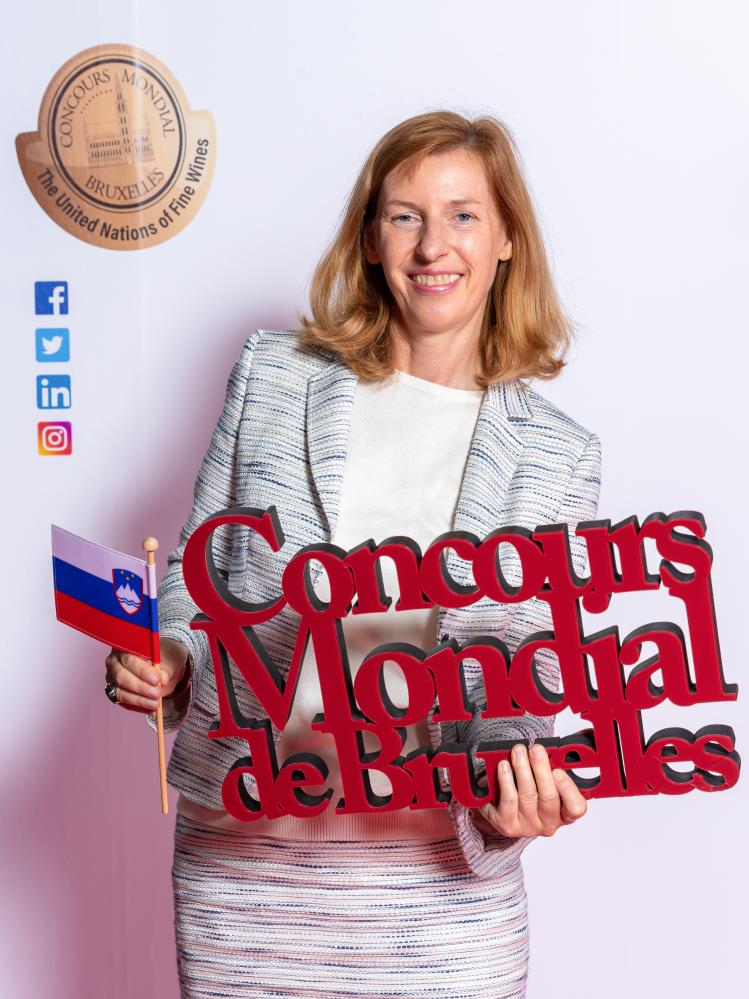 Editor at Magazine "Kmeckiglas"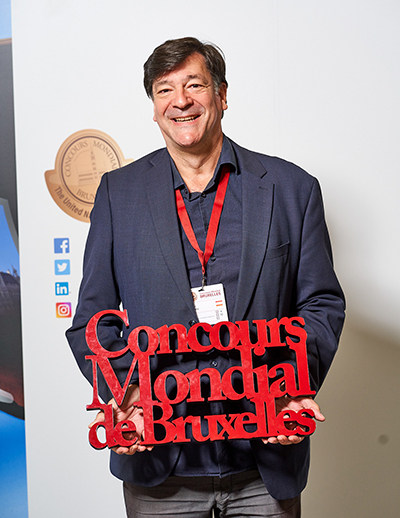 Wine Journalist – Judge – Lecturer – Central & Eastern Europe and the Caucasus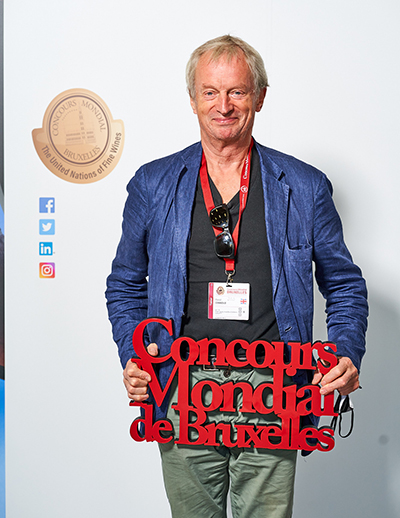 David Cobbold
United Kingdom
In Vino (SudRadio, France), Regal, Le Bottin Gourmand (magazines, France), les5duvin.wordpress.com/ (shared blog, French and English), Vins et Vignobles (Canada), Wands (Japan) Sommelier India (Inde), The World of Fine Wine (UK)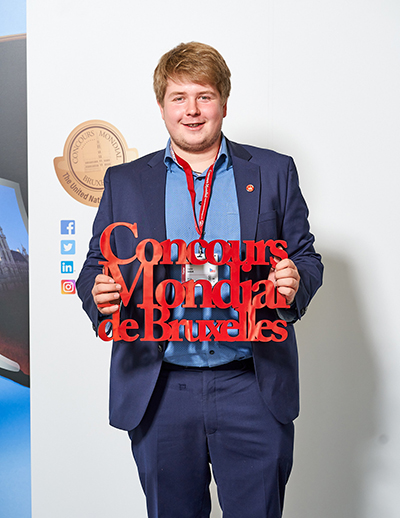 David Mádr
Czech Republic
Sommelier – MAMA wine shop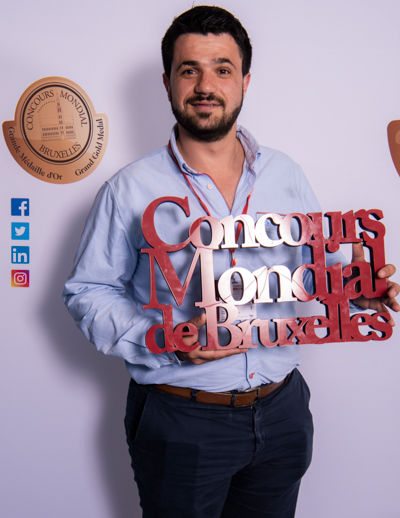 Wine seller / buyer for thienot France champain and dourthe wine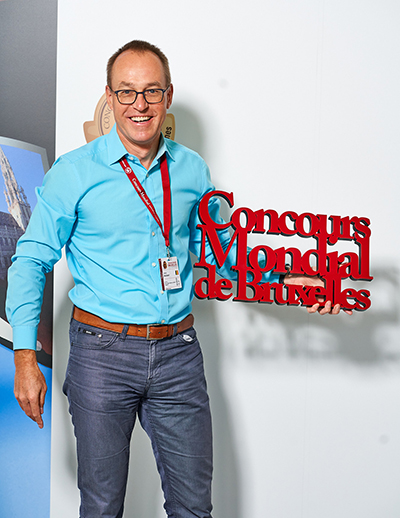 Sales Manager of VASCO NV/SA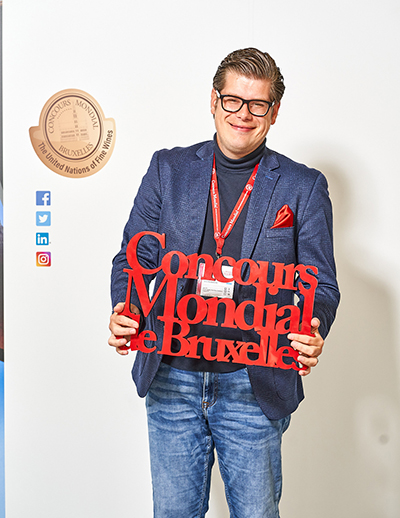 Dennis Doorakkers
Netherlands
Independent wine writer. Wine importer of French and Italian wines in the Netherlands. WSET level 3 in wines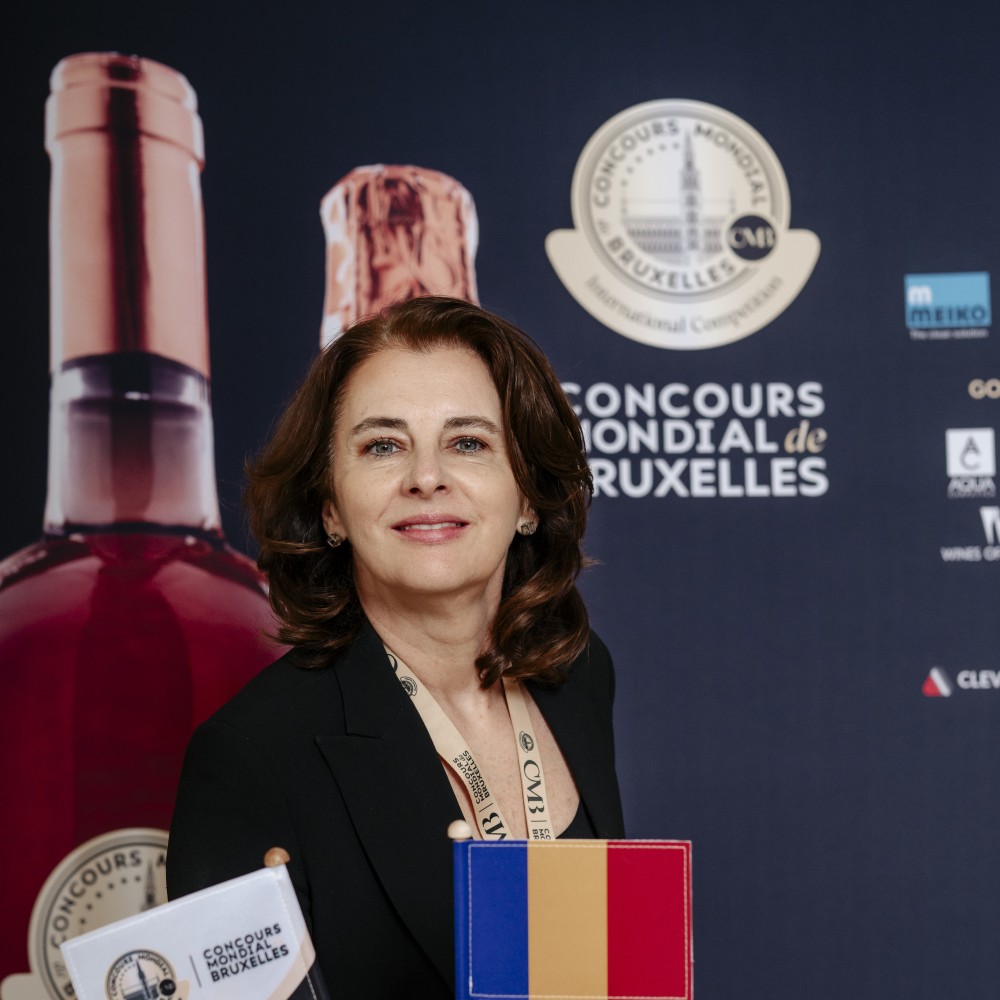 Diana Laura Pavelescu
Romania
General Secretary of ADAR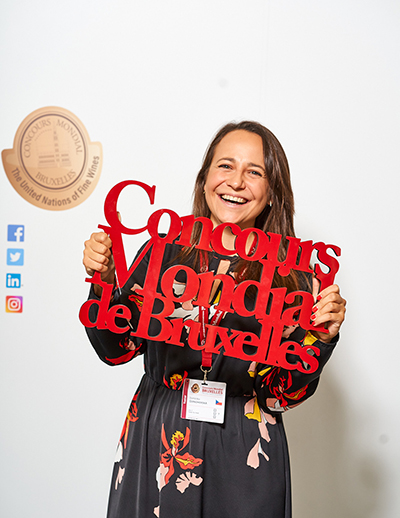 Dominika Černohorská
Czech Republic
Oenologist – Wine taster – Vinarstvi Plenér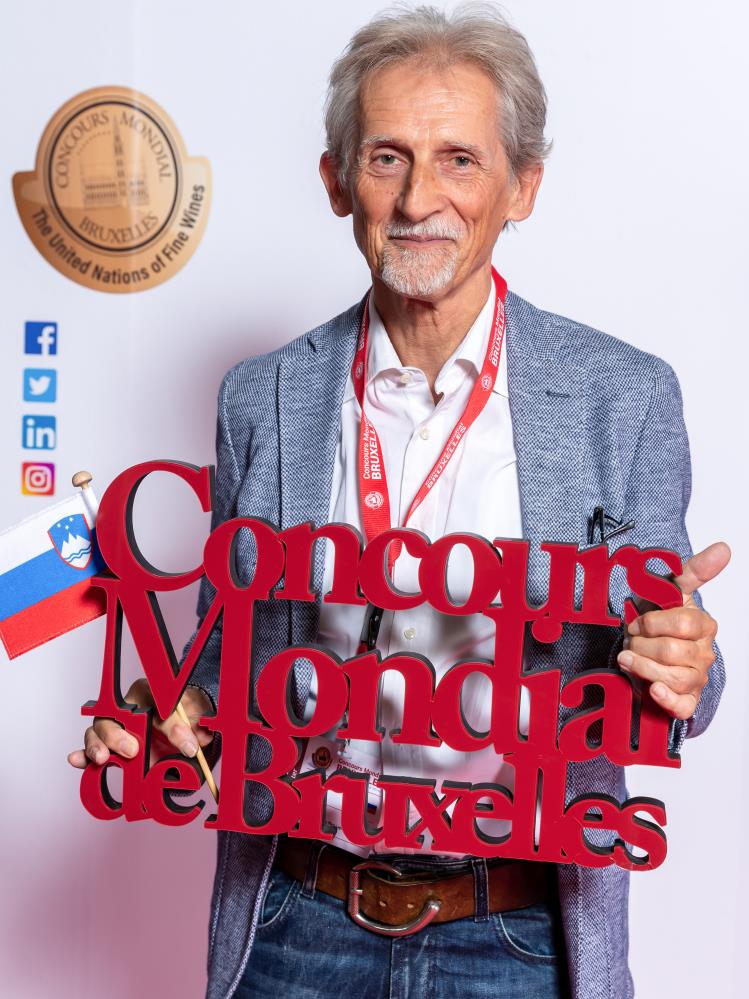 Director of Vinska druzba Slovenije d.o.o. (Wine Association of Slovenia)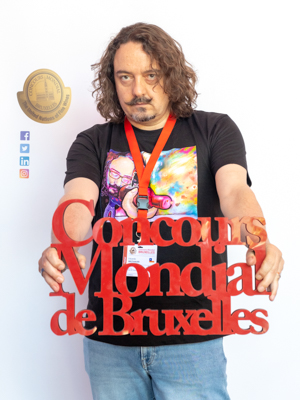 Journalist: Editor at Vitis Magazine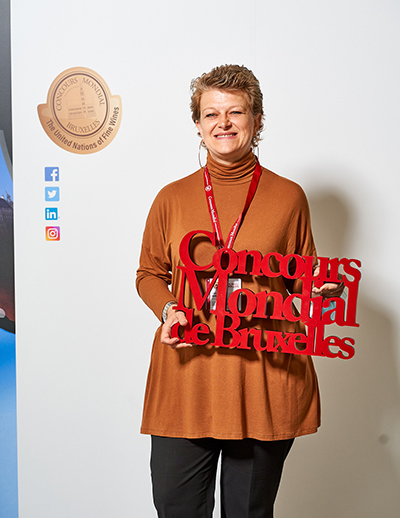 Certified Trainer of the World of Greek Wine program by Wines of Greece, manager of Greek National Promotional Program on Wine for the Australian market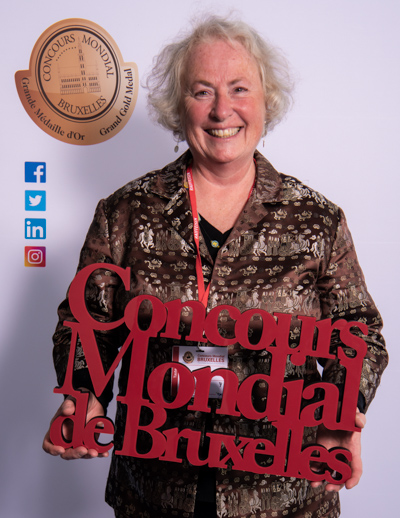 Ellen Wallace
Switzerland
Wine journalist: author of Vineglorious! Switzerland's Wondrous World of Wine, Sublime! Swiss Wines, the ultimate guide.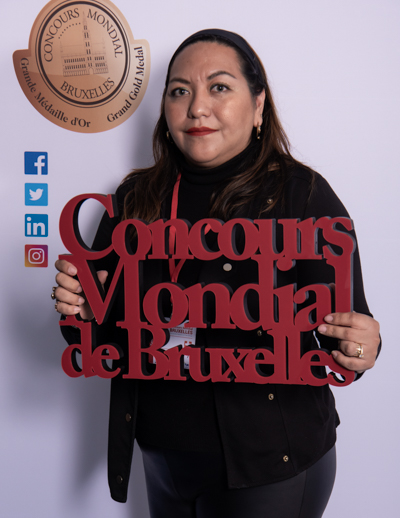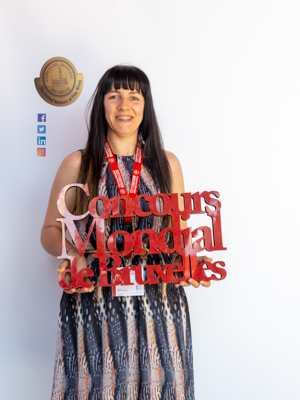 Sommelier at the restaurant Casa Arménio – Tentúgal
Ceo at Emily Albers Public Relations International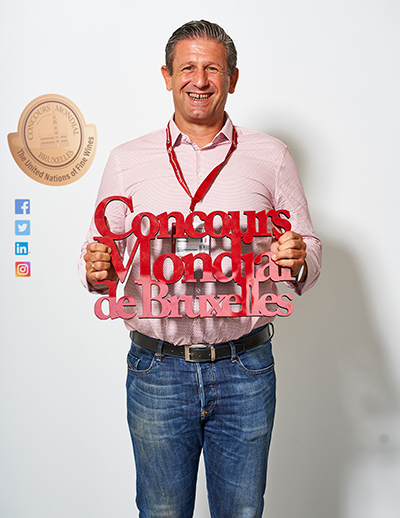 International Sales Manager for Independent Stave Company, one of the world class leading manufacturers of barrels for wine and spirits as well as cooperage products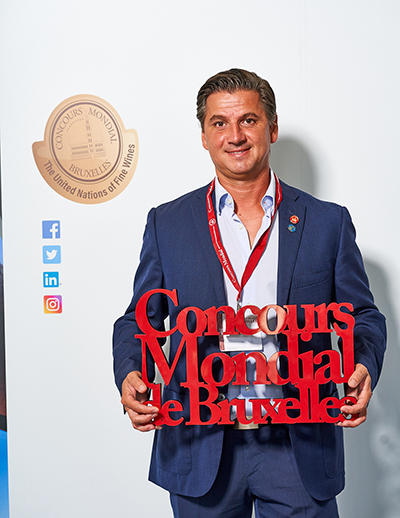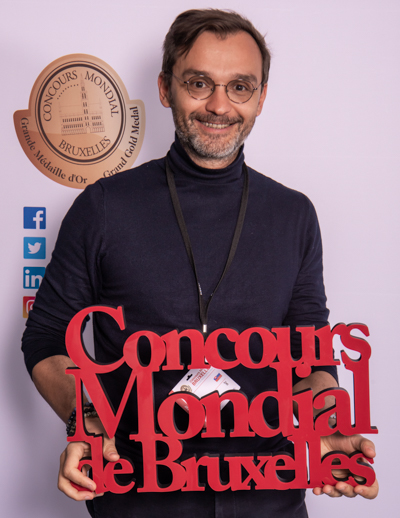 Wine export consultant, Italian wine ambassador certified by Vinitaly International, Sommelier AIS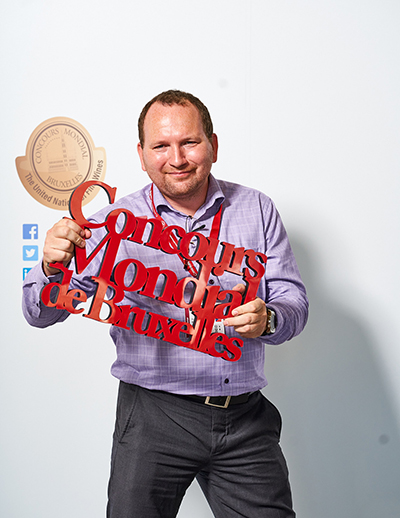 Evžen Kašpárek
Czech Republic
Oenologist & sommelier – Vinice Hnanice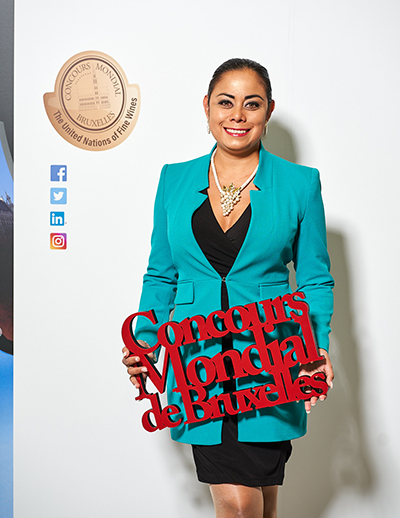 Fabiola Gallegos Rios
Mexico
Sommelier by the Escuela Española de Cata, Madrid. WSET Level 3 certificate. Member of the Czech Sommelier Association. International wine judge.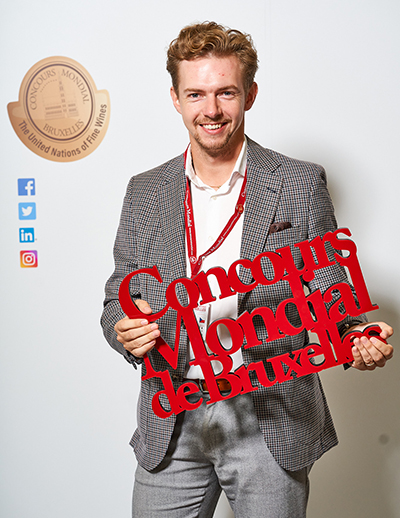 Filip Bodlák
Czech Republic
Sommelier and wine merchant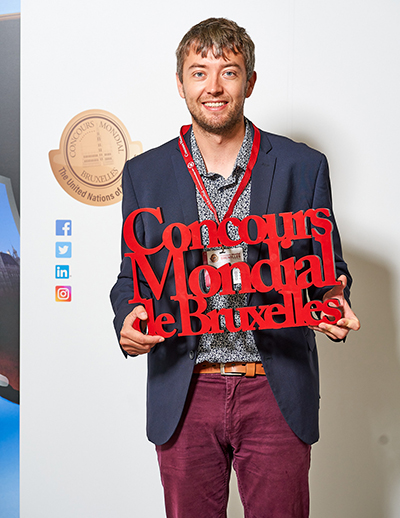 Filip Lutzky
Czech Republic
Oenologist at Vinařství Obelisk
Freelance wine journalist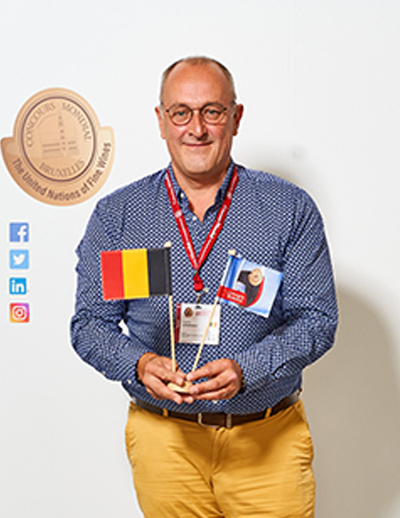 Francis Lerminiaux
Belgium
Wine/spirits and food journalist, engineer, project manager, professional taster, passionate about digital marketing & advertising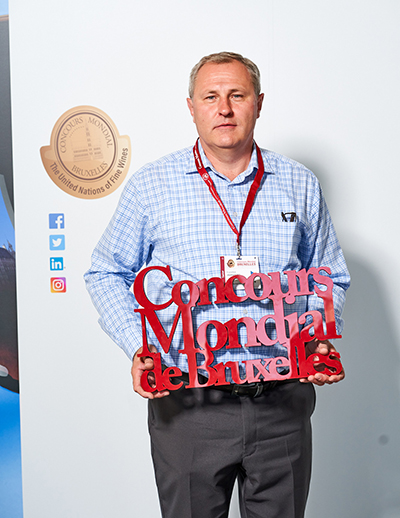 František Drahonský
Czech Republic
Oenologist – Vino Mikulov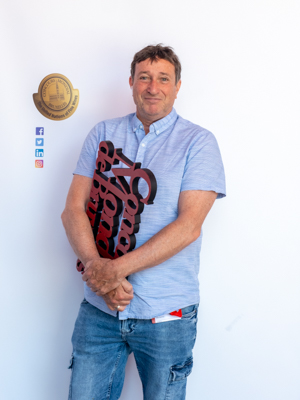 Dutch wine writer at Nijhuis Consultancy & Services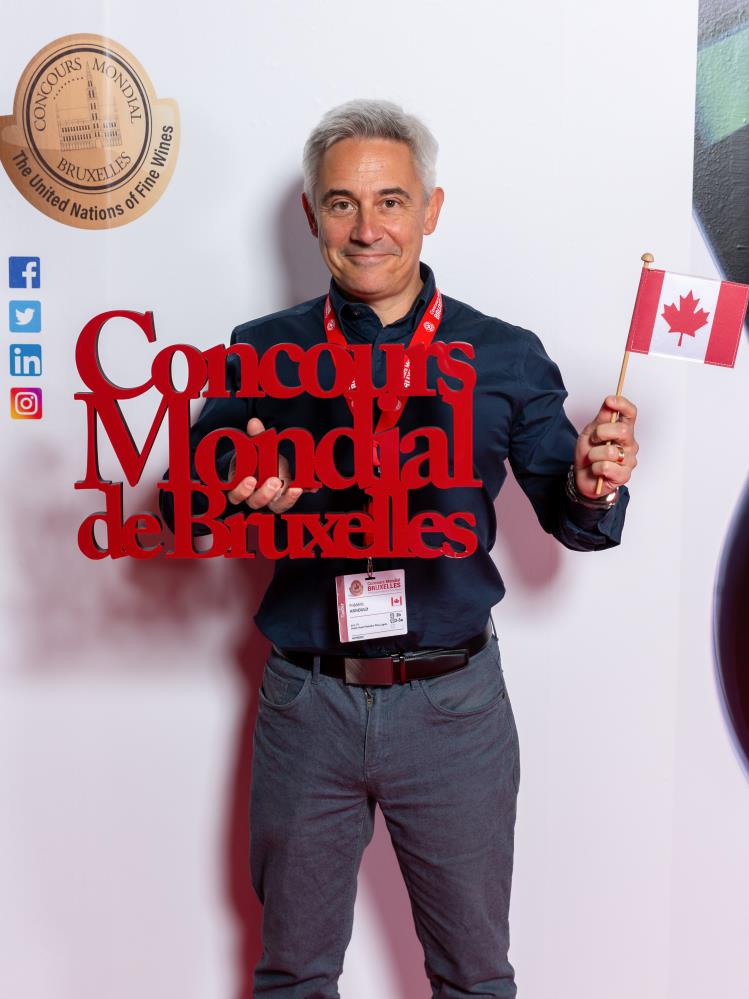 Wine writer at www.toutsurlevin.ca, DipWSET, Wine sommelier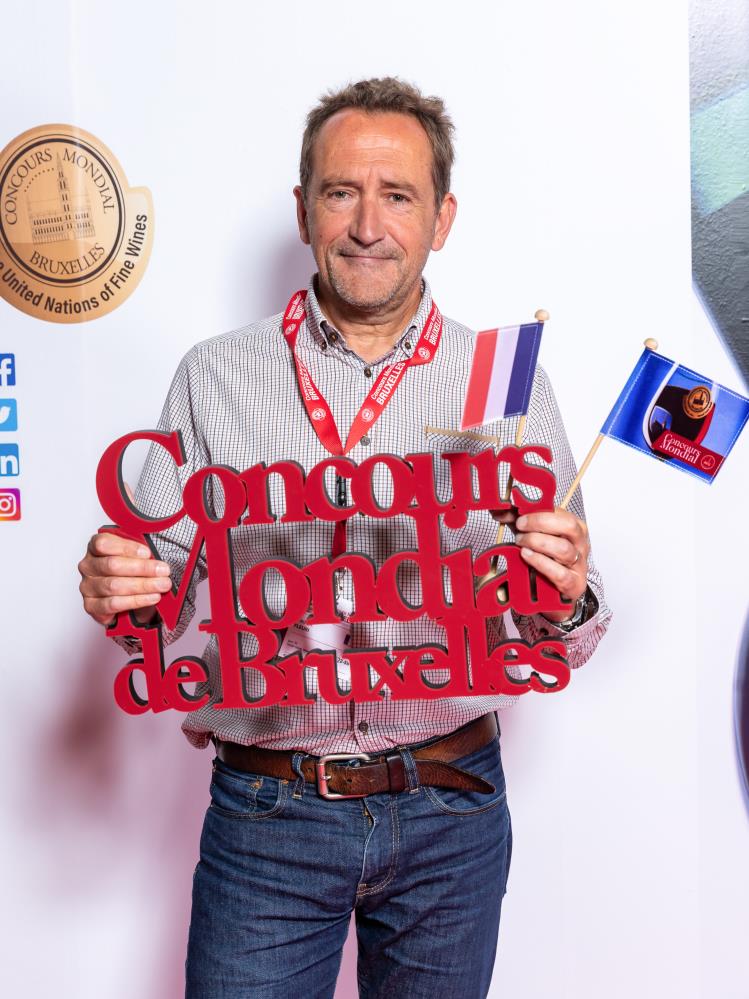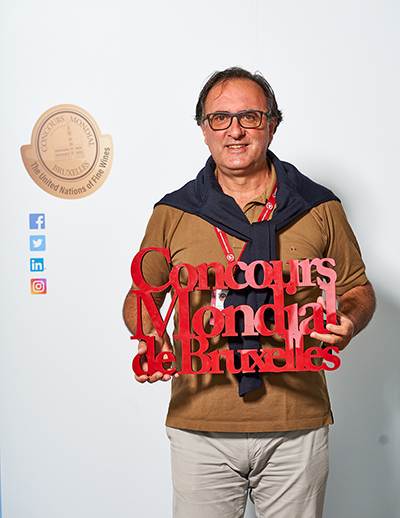 President of Enoteca Regionale Calabrese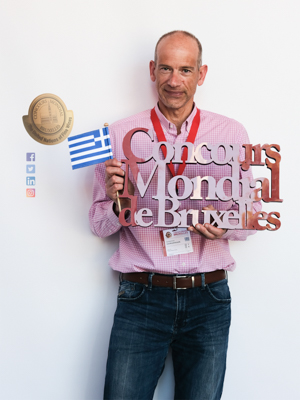 Gerasimos Georgopoulos
Greece
Wine critic and Consultant Wine educator in "Genius in Gastronomy" school of Sommellier Lecturer in the post graduate degree of oenological departments in various universities Wine Writter at www.fnl-guide.com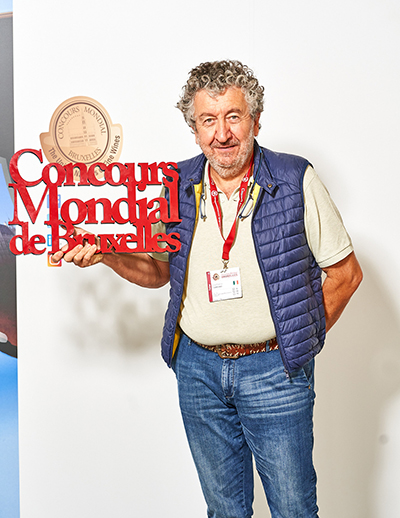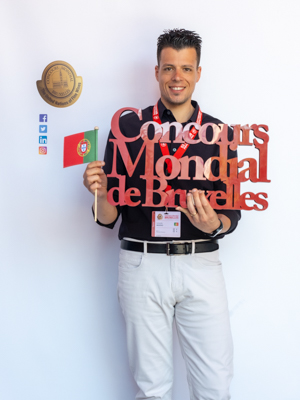 Sommelier au Land' Vineyard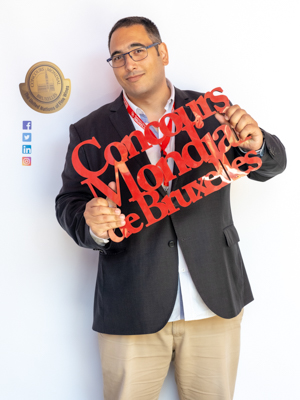 Gonçalo Patraquim
Portugal
Sommelier and Wine Educator; Professor at Escola de Hotelaria e Turismo de Setúbal and Escola de Hotelaria e Turismo do Estoril. Wine consultant for restaurants and producers.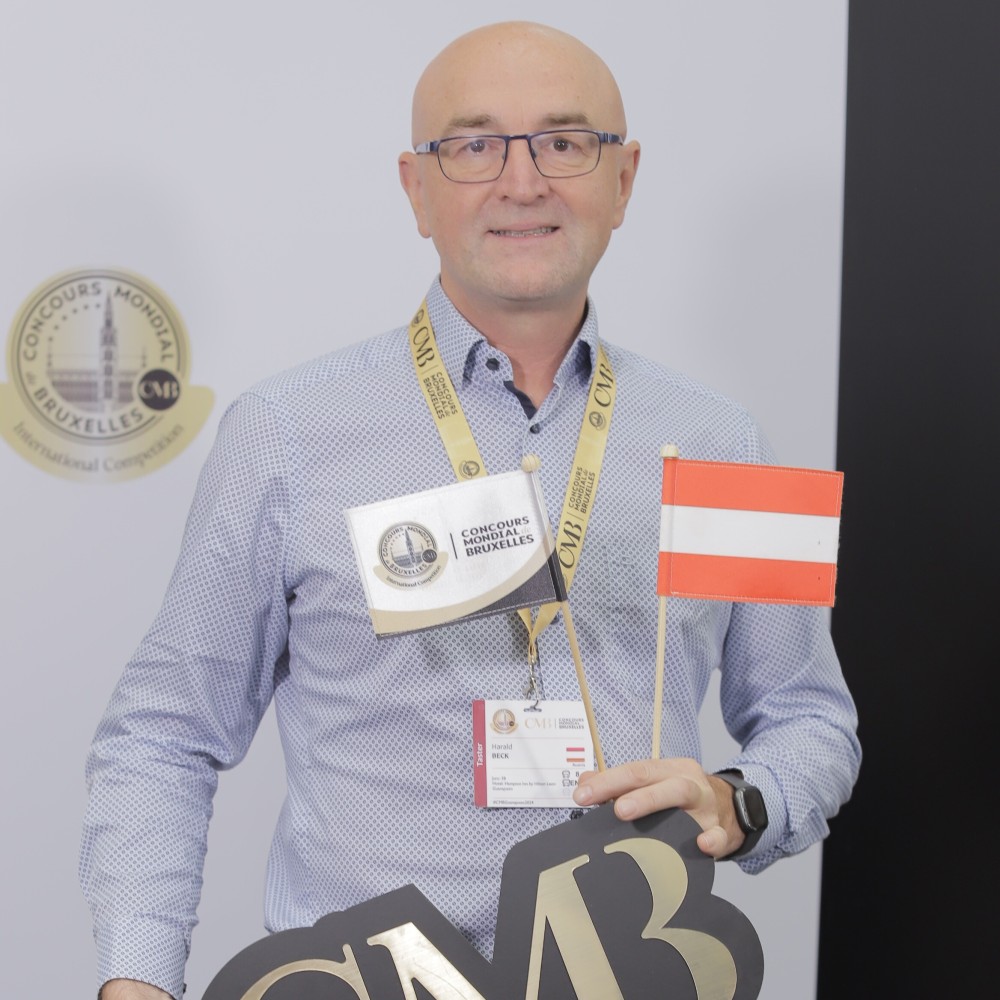 Senior Category Buyer BILLA MERKUR Österreich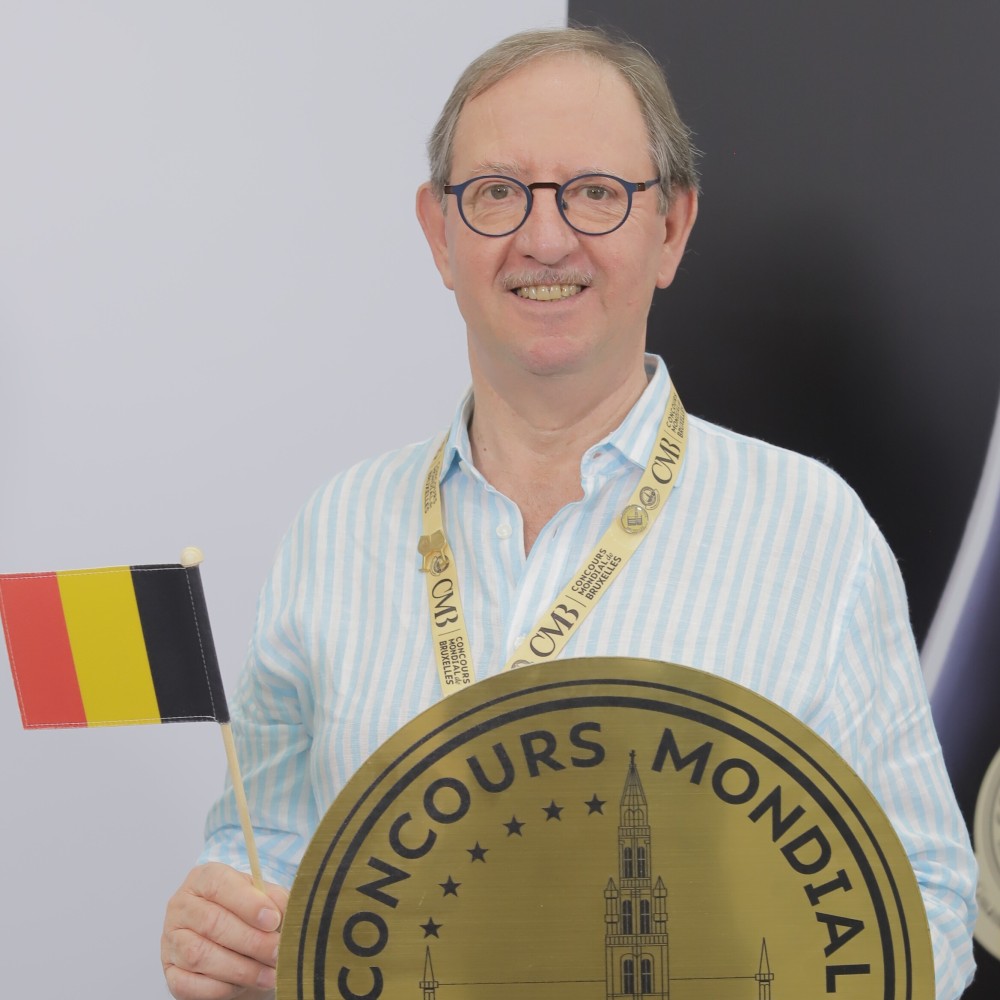 Hector Paul Van Boxstael
Belgium
Wine Trader: De Wijnbeurs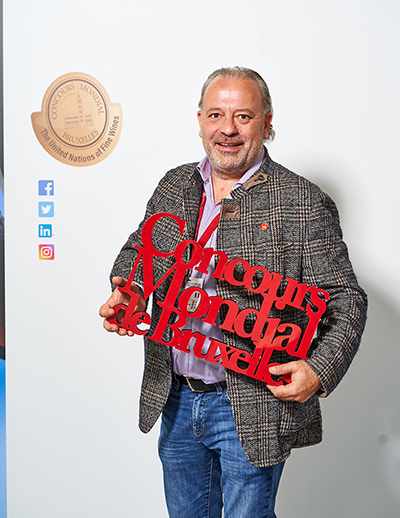 Master Sommelier, DipWset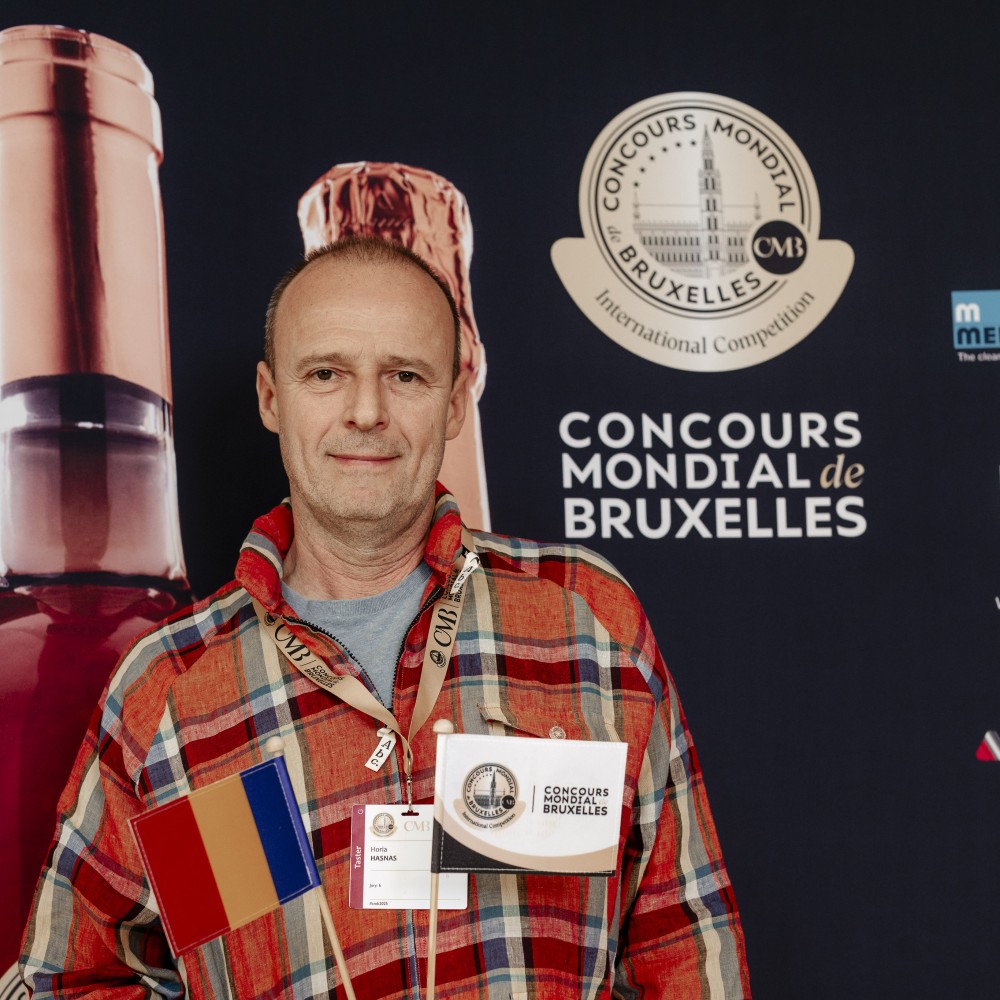 wine writer, owner of winepeople.ro, wine educator, wine consultant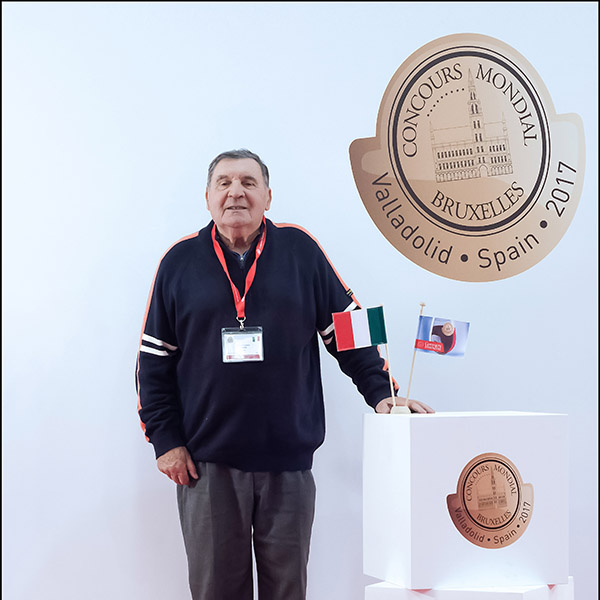 Ico Salvatore Turra
Italy
Commissioner for various Wine competion. Consultant Œnologie and International Accademy of Sensory Analysis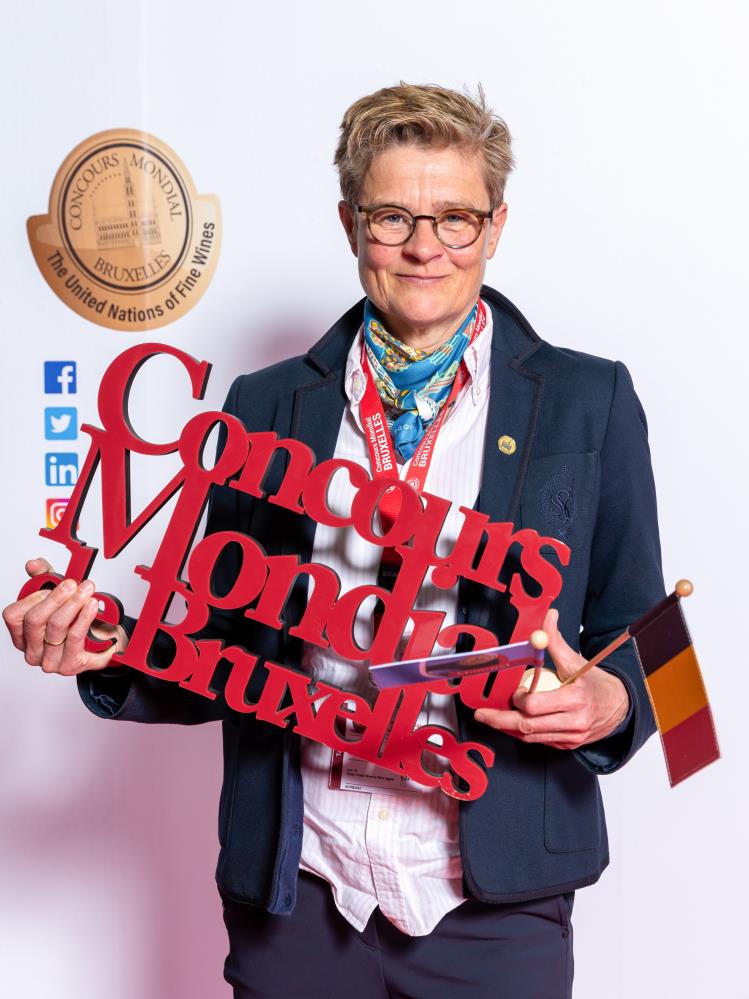 Ingeborg Straetmans
Belgium
Owner at Wines & Stories -Taking Pride in Taste -Bulkwines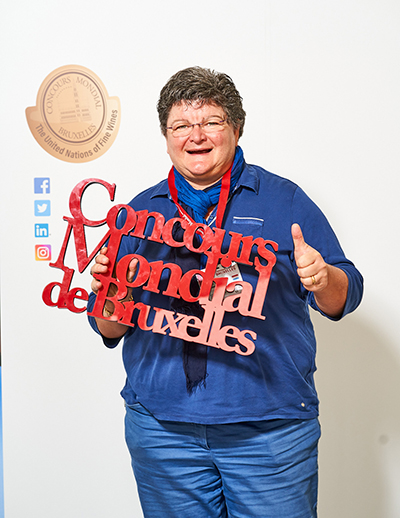 Ingrid Larmoyeur
Netherlands
Wine & spirits educator | wine & food writer @vinissima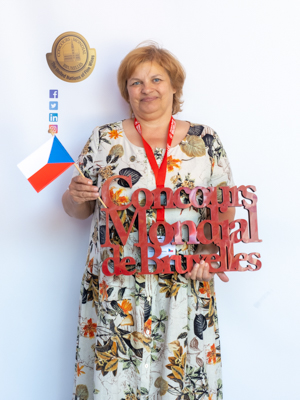 Ivana Barta Kovarikova
Czech Republic
Publisher of the Revue for Hotel and Restaurant since 1990. International wine judge.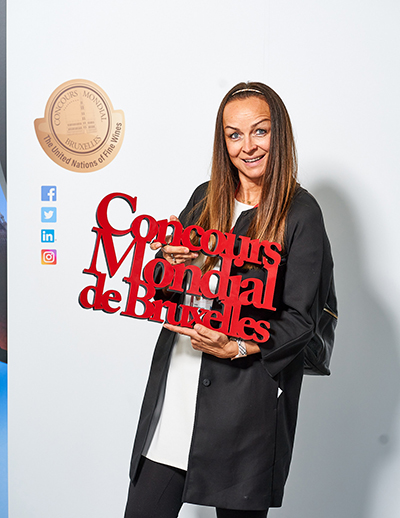 Iveta Weinbergova
Czech Republic
Sommelier & sales director at Wine Life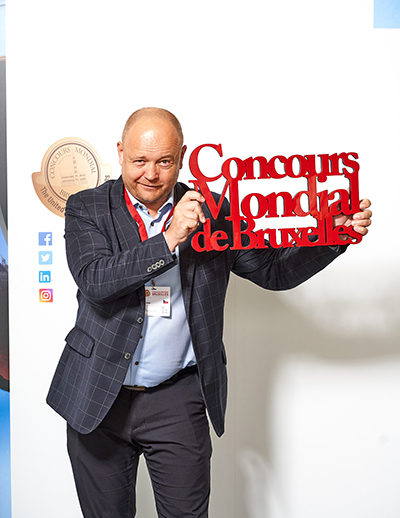 Ivo Dvořák
Czech Republic
Vice-president of Czech Sommelier Association, contributor to wine magasines http://www.winemanshow.cz/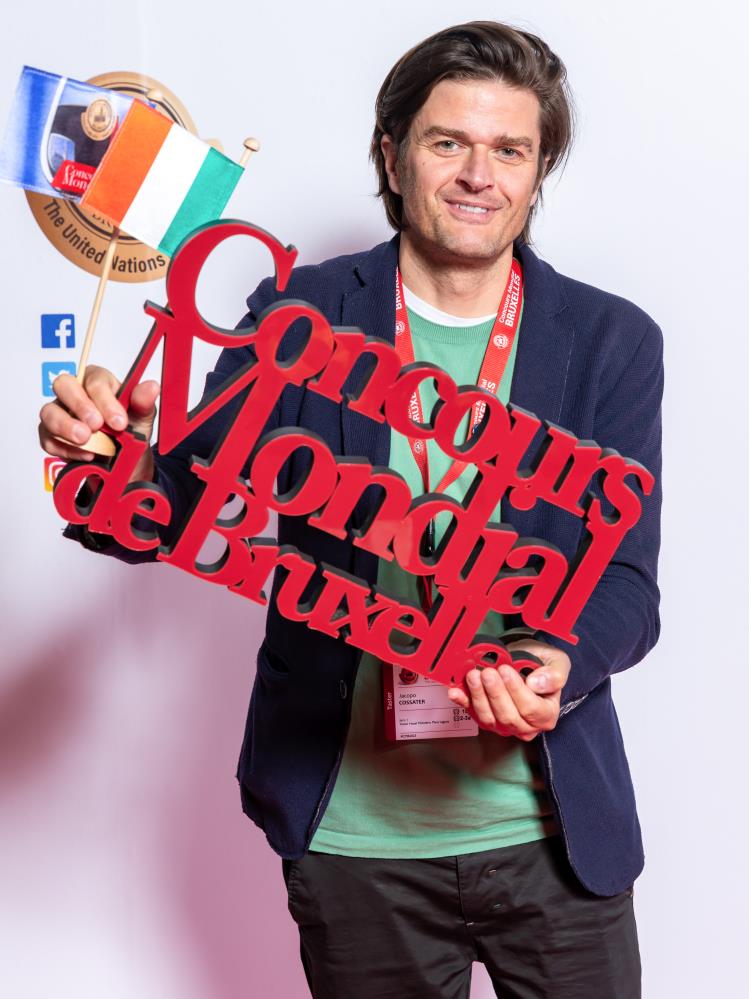 Journalist, senior editor at Intravino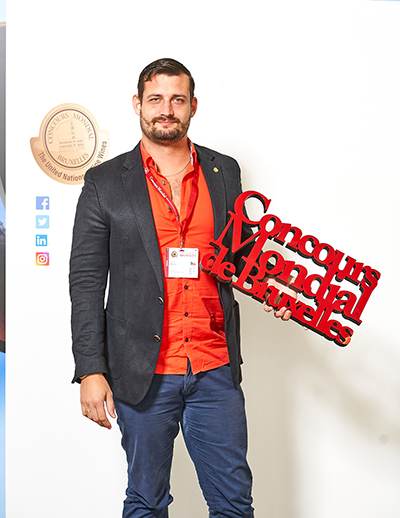 Jakub Přibyl
Czech Republic
Oenologist at Vysoke pole Family Winery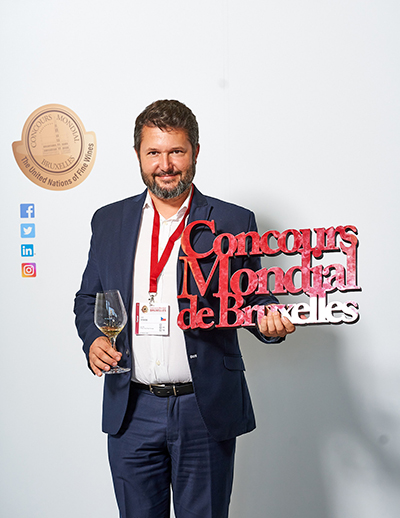 Jan Stavek
Czech Republic
Œnologist and teacher on wine production
Head of department of senzory analisis and wine tasting certification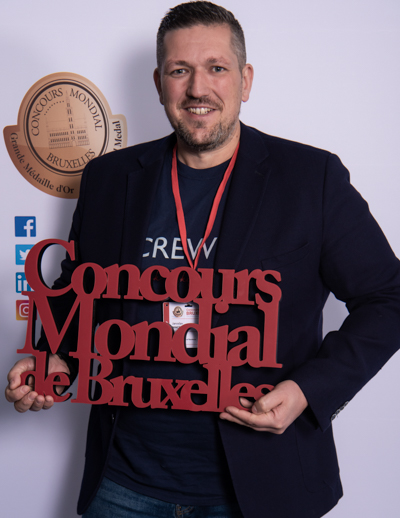 Master Oenologist & Viticulture Supervisor. Professional Sommelier. Wine academicer. Marketing & PR in wine business.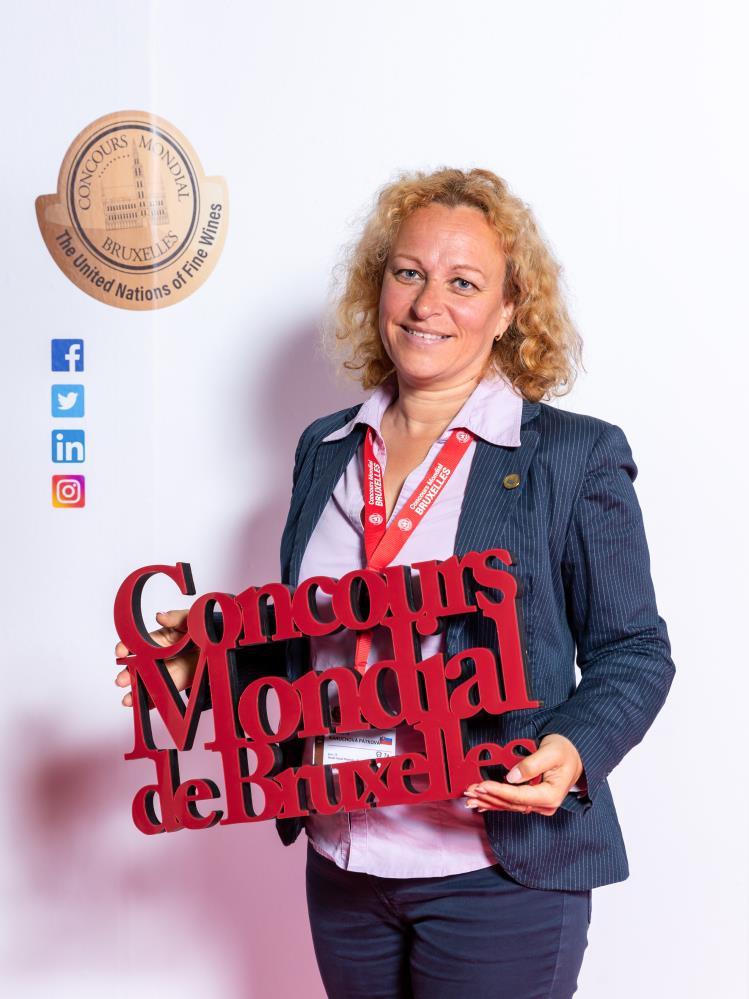 Jaroslava Kanuchová Pátková
Slovakia
Grape and Wine Producers Union of Slovakia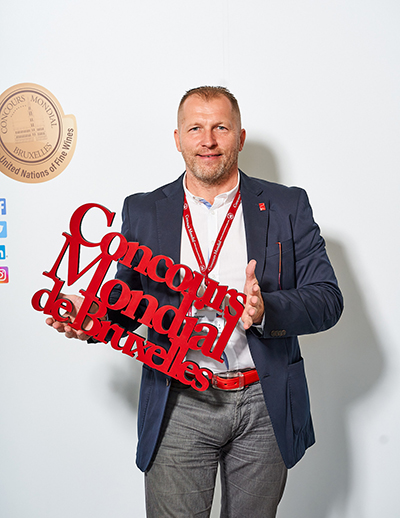 Jiří Dunovský
Czech Republic
Vice-president of Association Czech of wine Tasters, Winemaking Consultant and Wine Merchant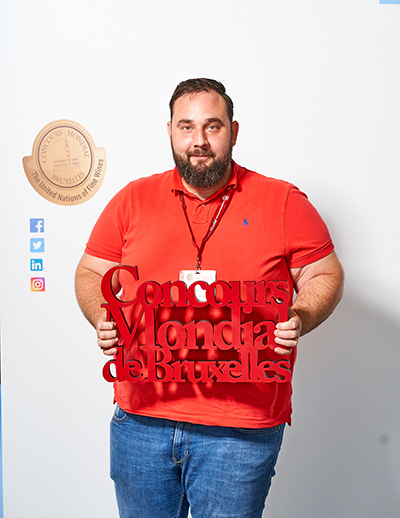 Jiri Gajdos
Czech Republic
Wine taster – Weinakademie Österreich Advanced Course – Wines and Spirits International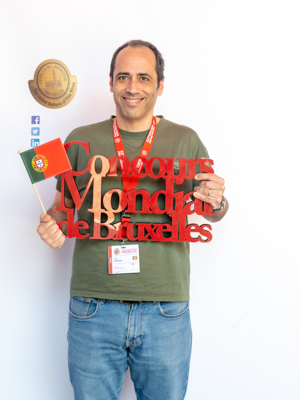 Journaliste at "la Vida Rural"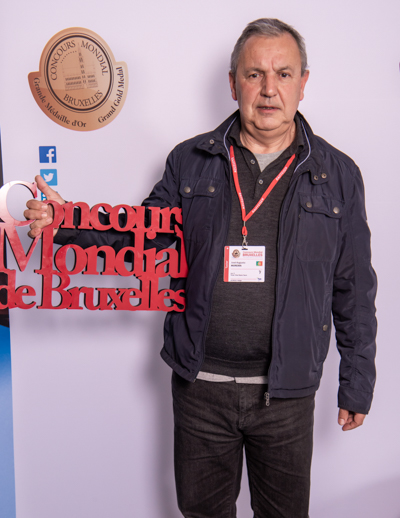 José Augusto Moreira
Portugal
Journalist in dayly newpaper Público, since 27 years.
Writes about wine and gastronomy in the weekly suplment Fugas.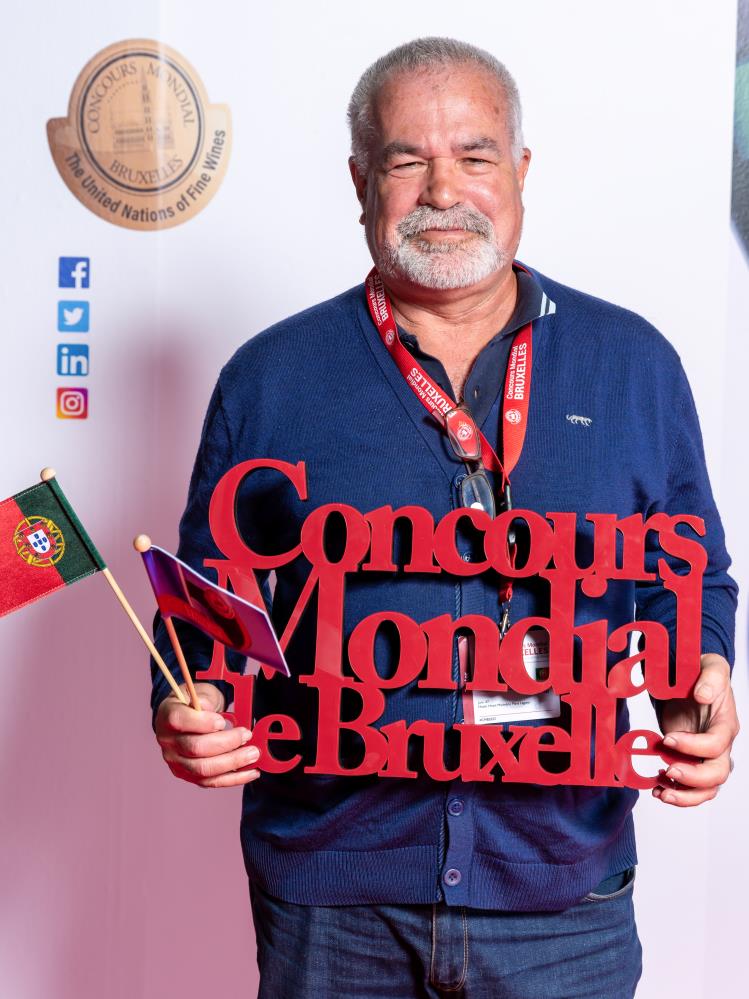 José Miguel Dentinho
Portugal
Journalist at Expresso Vinhos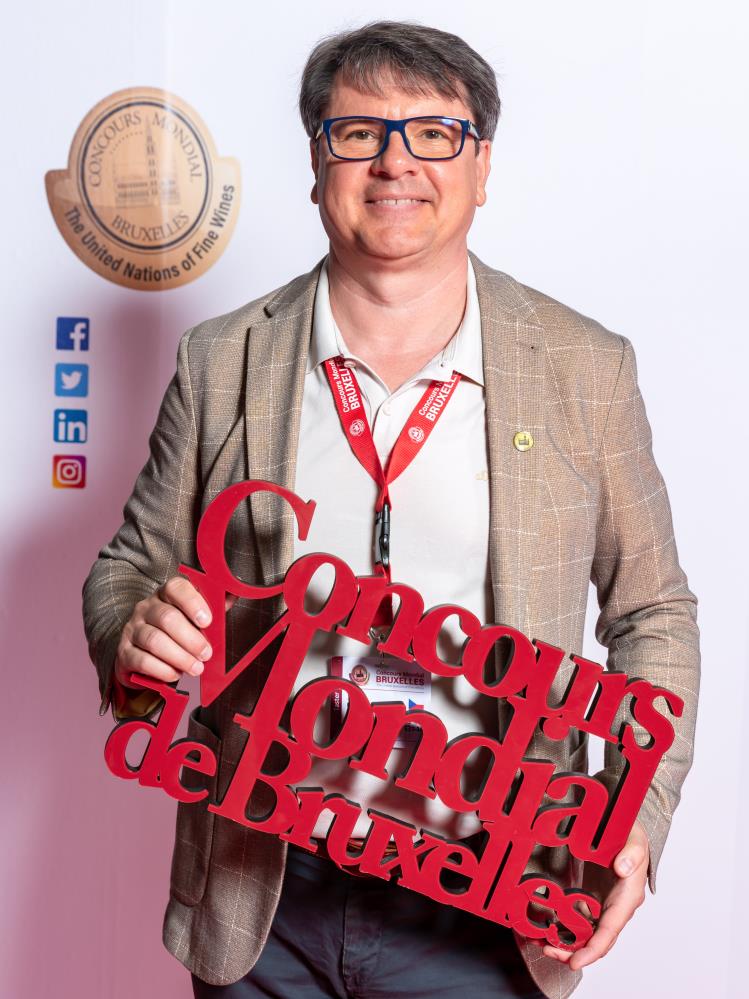 Josef Balik
Czech Republic
Leader of courses for the National oenology centre and the Wine academy in Czech Republic
Josef Švéda
Czech Republic
Oenologist – Head of production of sparkling wines of company BOHEMIA SEKT, s.r.o.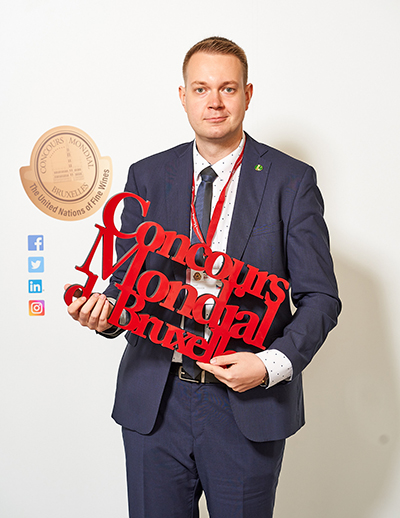 Josef Valihrach
Czech Republic
Oenologist at Josef Valihrach winery. Youngest ever certified member of the Czech Ministry of Agriculture commission for wine evaluation. WSET level 3 holder.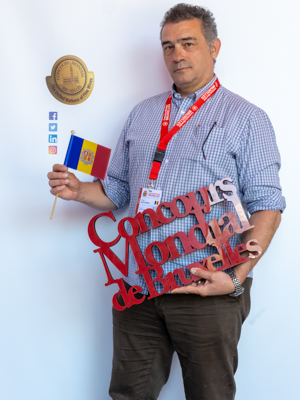 Josep Baeta Ferrer
Andorra
Journalist: Director at Abbott & Macallan Publishers, CEO at 2ipico vins wine distributor in andorra Sommelier: Ex-president of the Catalan Association of Sommeliers of Barcelona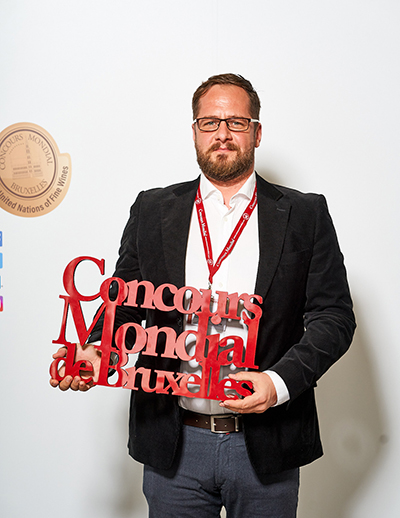 Oenologist, managing director Vino Nitra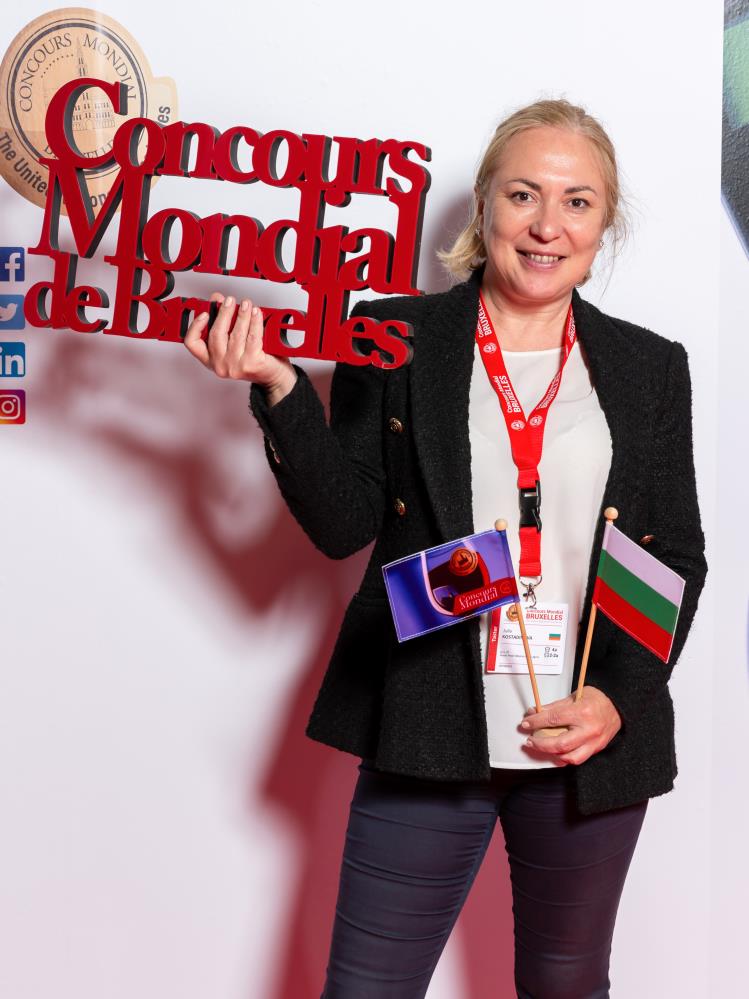 Julia Kostadinova
Bulgaria
Editor-in-chief of the leading wine media in Bulgaria – DiVino. Founder of the competition « The Best Bulgarian Wine of the Year », Involved with the organisation of the forum of the Bulgarian wines – DiVino.Member of the Circle of Wine Writers with hundreds of publications in the Bulgarian and international wine & spirits press, TV shows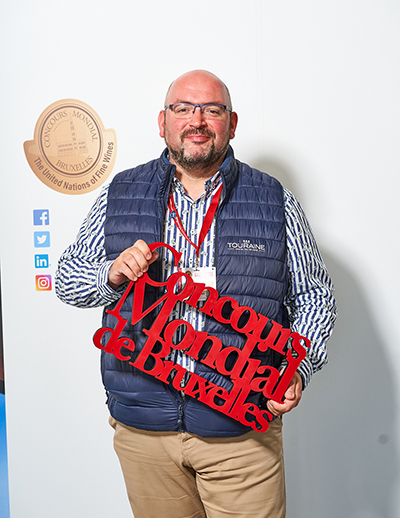 Key Account Manager Schenk Wines Benelux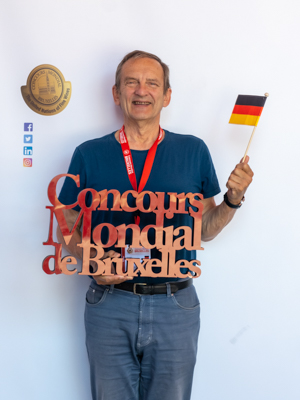 Meininger editor in chief since 1992 independant wine-writer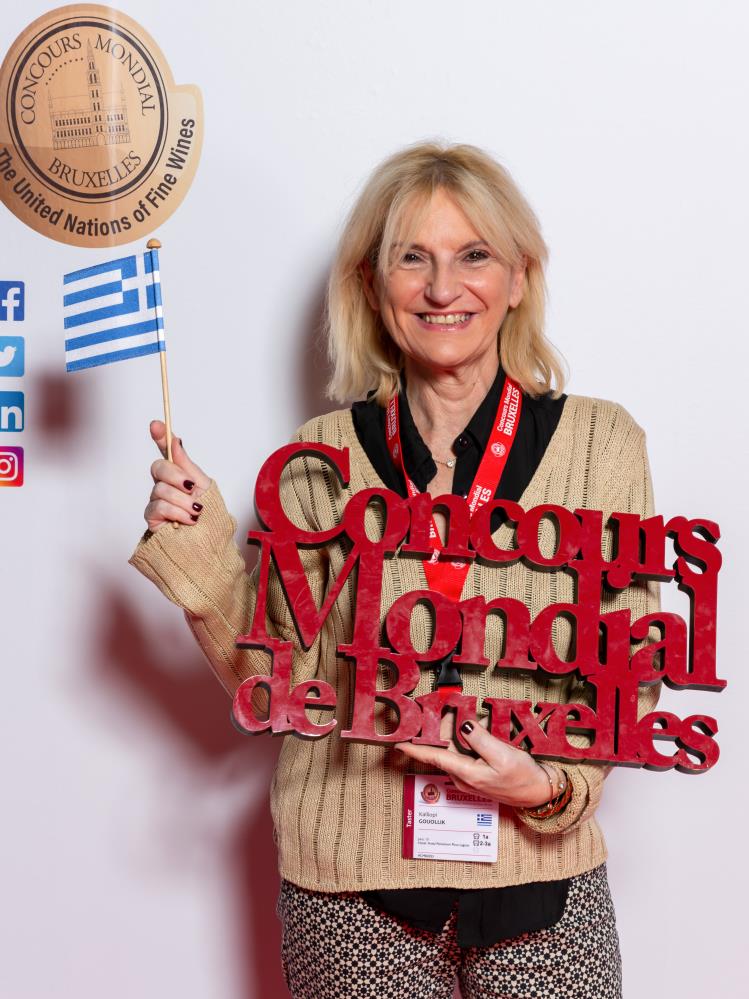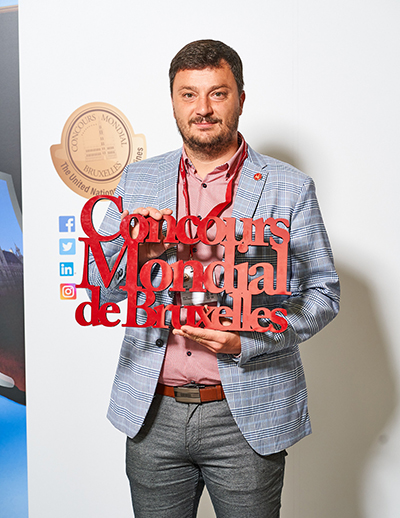 Kamil Prokeš
Czech Republic
Lectuter of winemaking & sommelier at MENDEL´s University. Winner of Czech Sommelier Championchip
Katarina Ďurčanská
Slovakia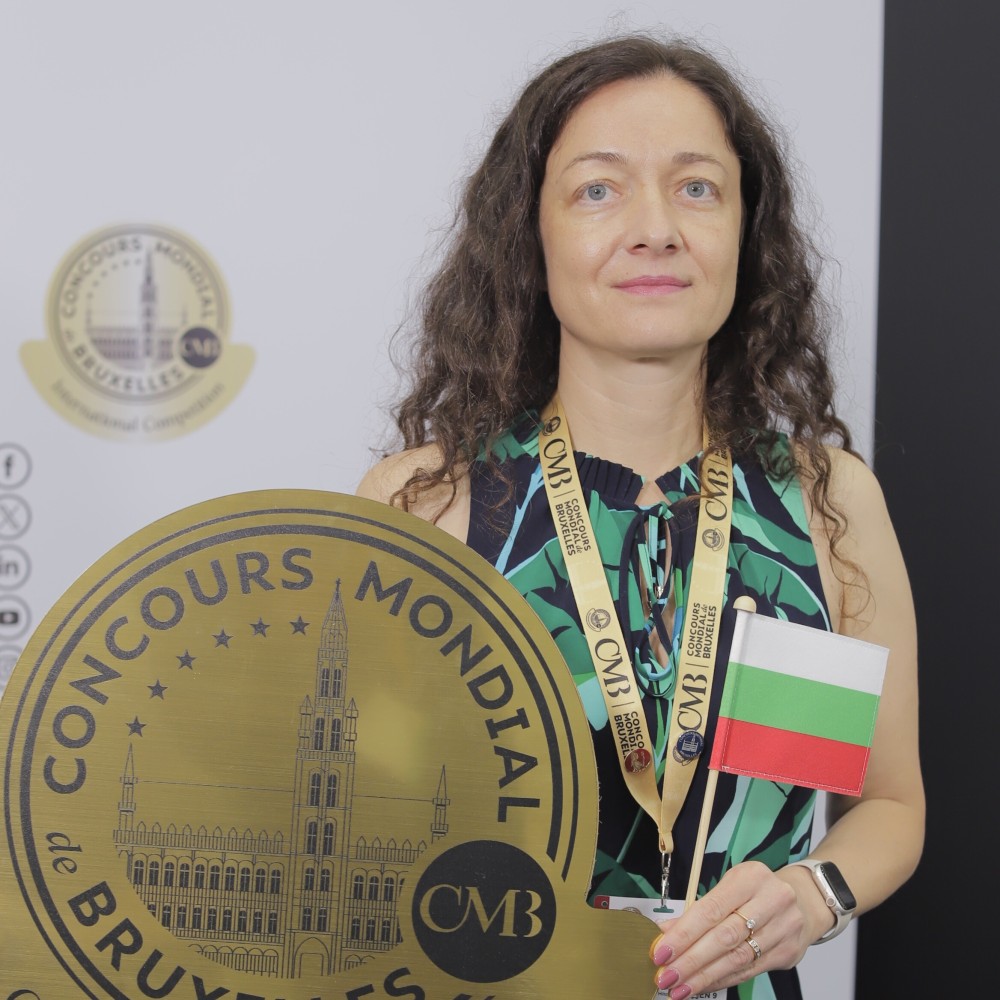 DipWSET.Co-author and co-editor of an annual, bilingual wine guide on all Bulgarian wines since 2012. www.kata.bg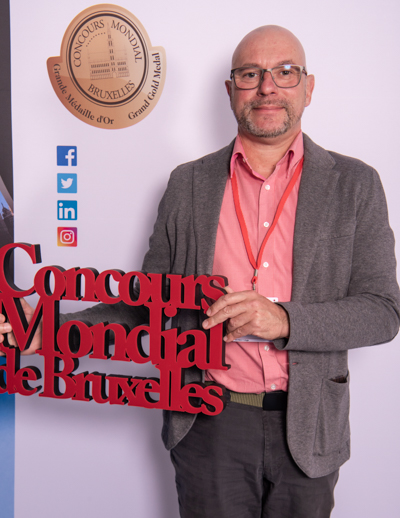 IHK officially appointed and sworn expert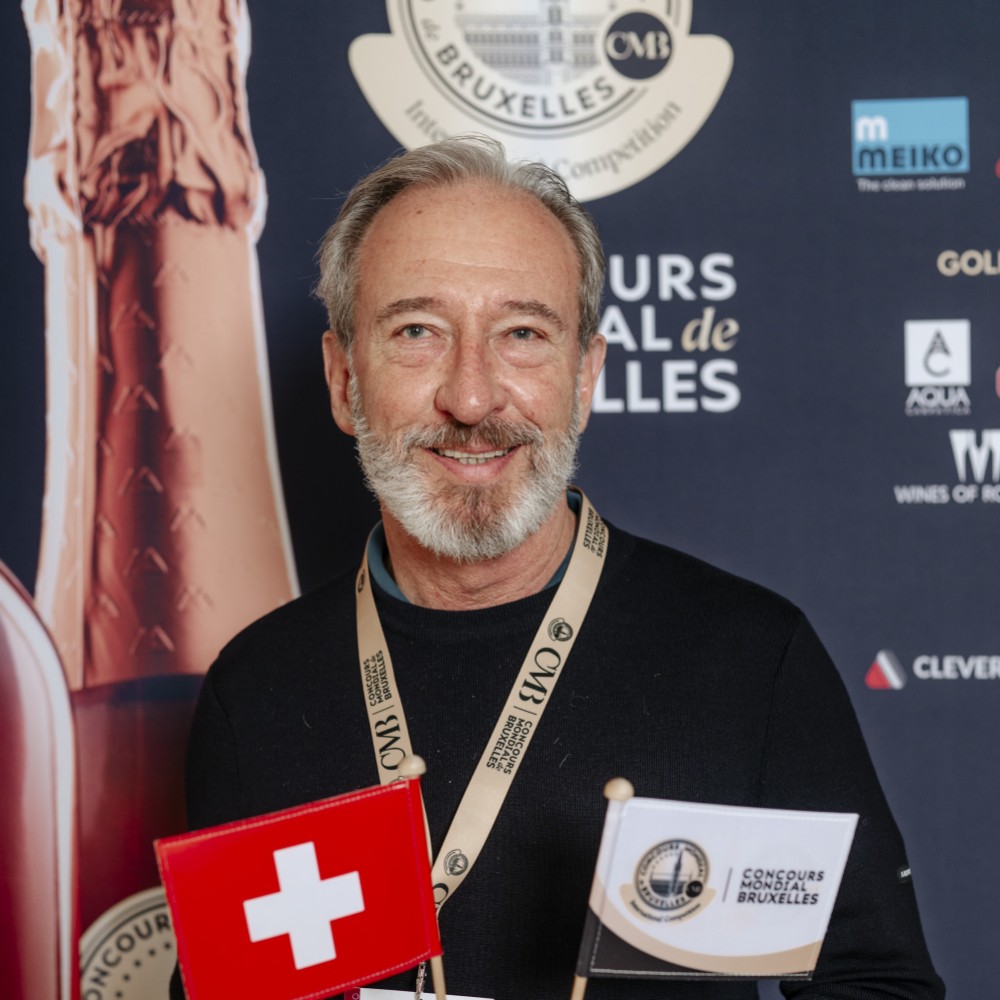 Knut Schwander
Switzerland
Journaliste L'Illustré, Gault&Millau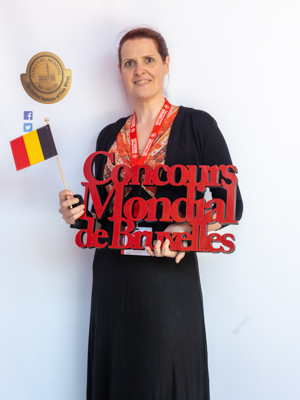 Sommelier and wine writer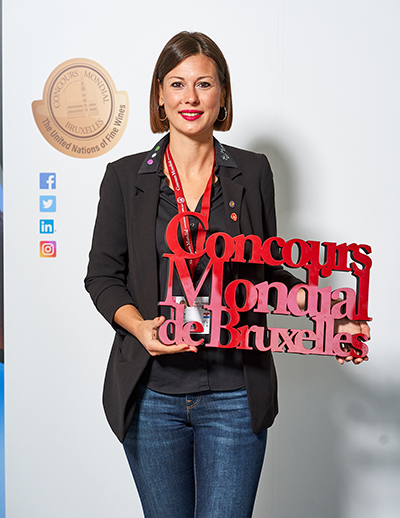 Wine sommelier, CEO of Event Lab communication agency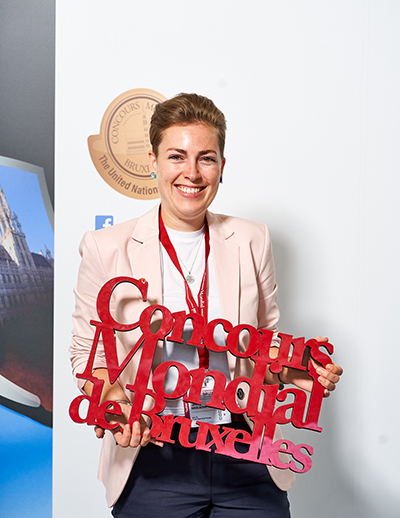 Lenka Havelkova
Czech Republic
Libor Nazarčuk
Czech Republic
Sommelier: vice-president Sommeliers Association Czech Republic, Best sommelier of the Czech Republic (2003 – 2005), lecturer The National Wine Centre, Wine Academy Valtice, Wine institute Czech Republic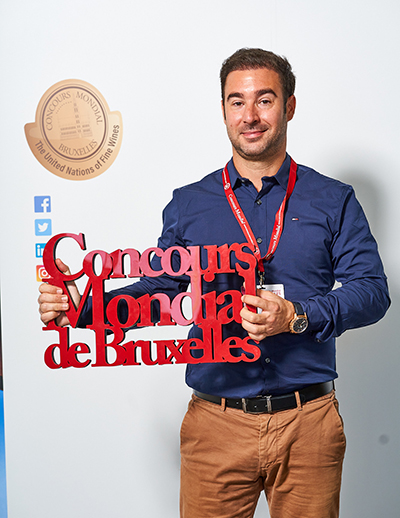 Sales manager at Tonnellerie Doreau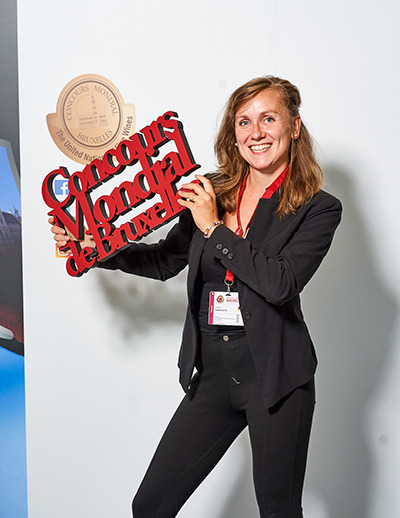 GabrovitsL. Wine Consultings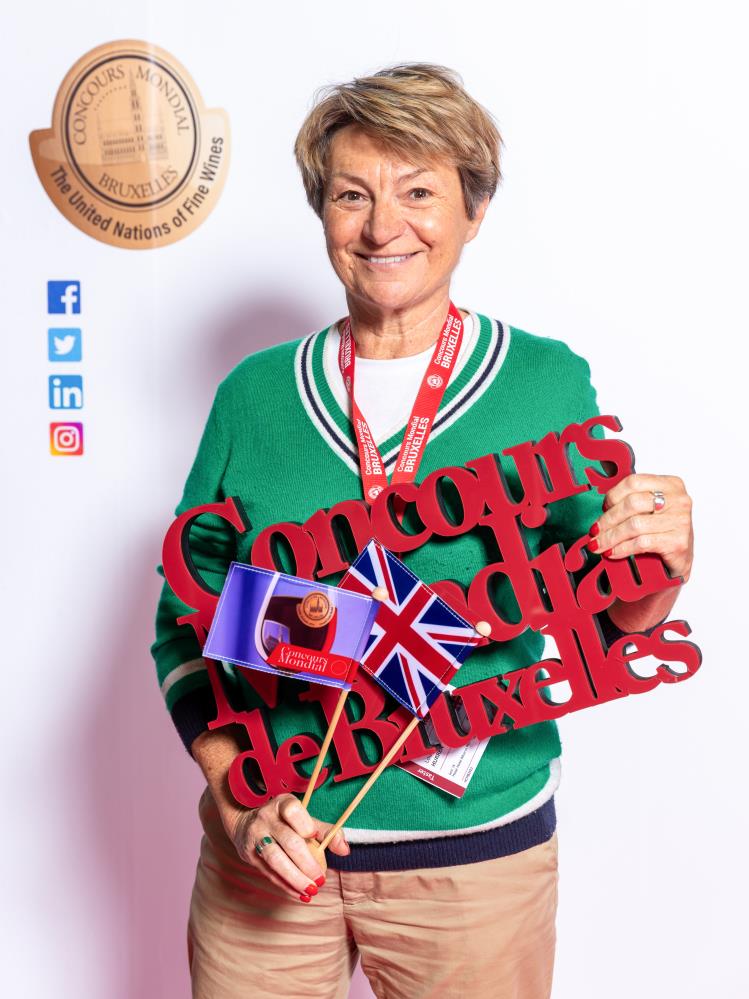 Louise Hurren
United Kingdom
A marketing communications and media relations (PR) consultant whose specialist area is wine. Based in Languedoc (France), I work with winegrowers and wine organisations, helping them promote themselves to English-speaking markets.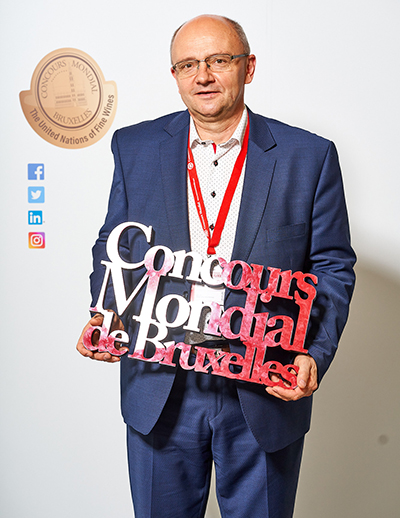 Lubomír Dvořáček
Czech Republic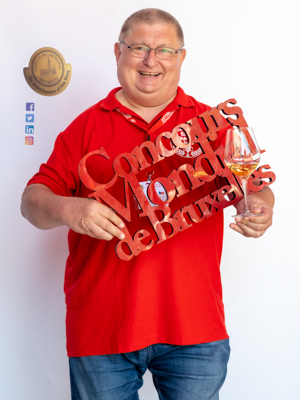 Lubos Barta
Czech Republic
Editor in Chief GastroPress Publishing Ltd, SOMMELIER magazine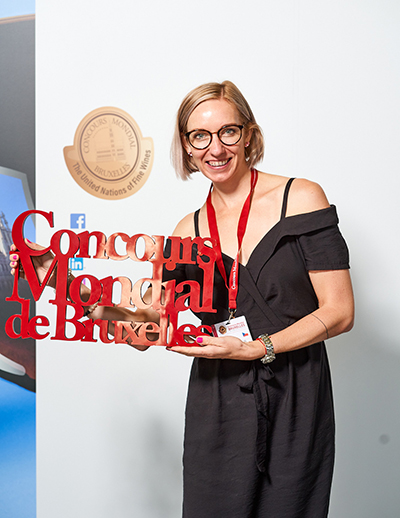 Lucie Šimonová
Czech Republic
International wine taster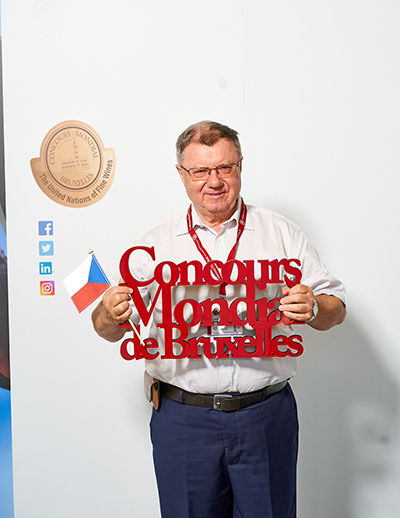 Ludvík Šlancar
Czech Republic
Wine taster – Ludwig Winery Ltd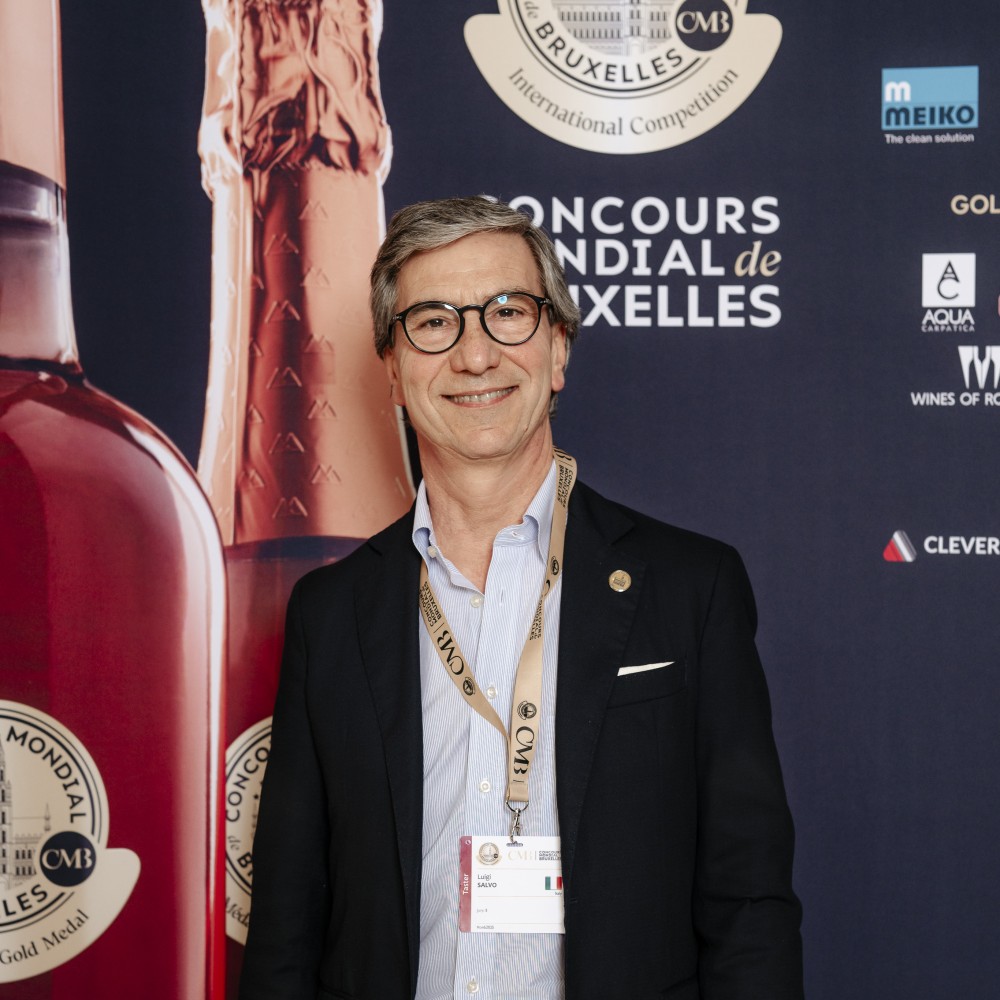 Wine journalist, official taster of Associazione Italiana Sommelier, director of "giornalevinocibo.com", contributor for the magazines "wine reality", "tigulliovino", "wine & spirits", presents TV programs on wine.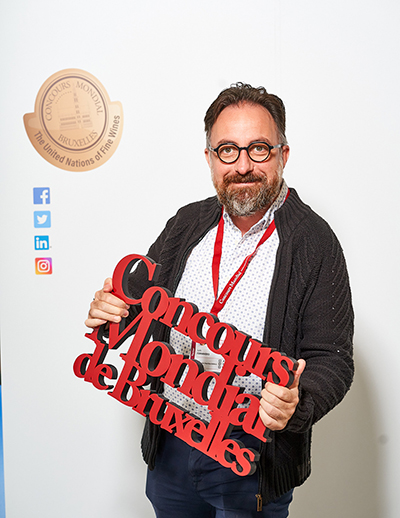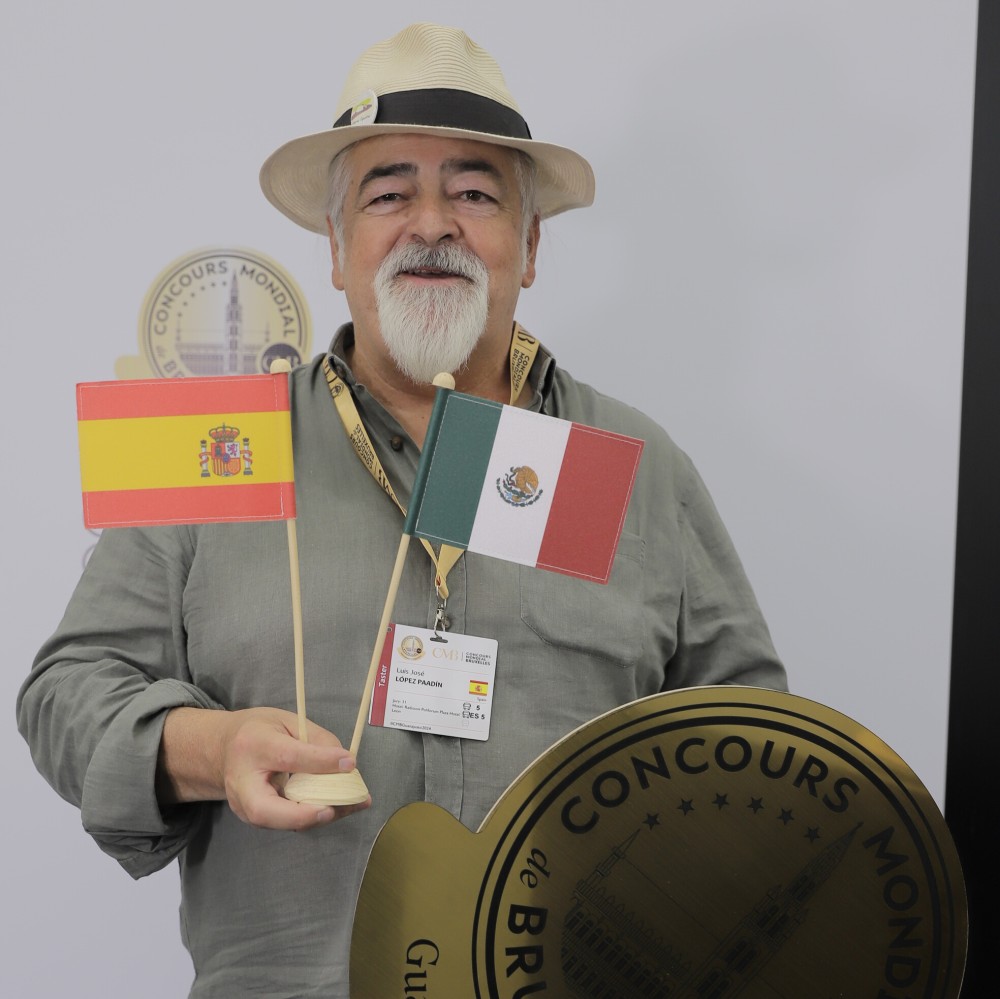 Luis José López Paadín
Spain
Author of the Guide of Wines, Spirits and Wineries of Galicia. Co-author of "Lagares Rupestres", Contributions for his research. Co-author of "Las Piedras que Vinos", "Viaje por los Lagares Rupestres de Galicia". Columnist in several sectorial magazines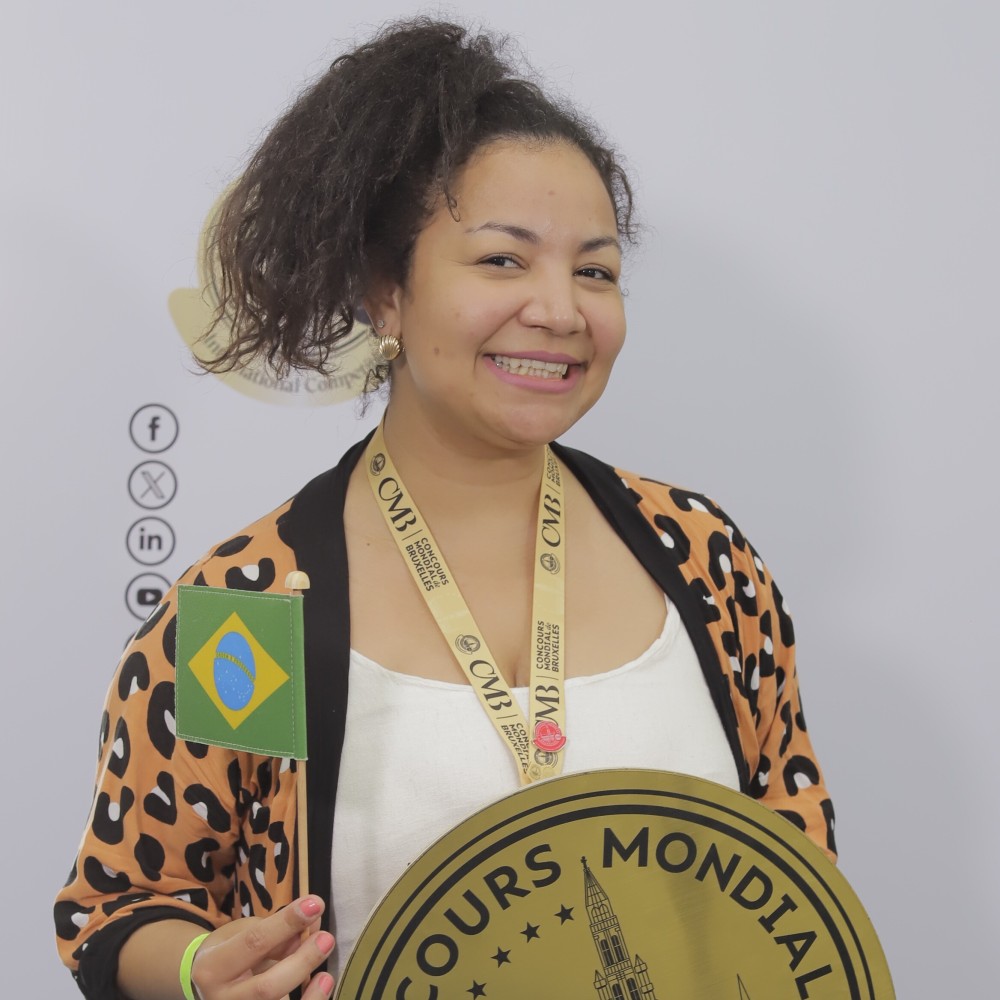 Wine writer and content creator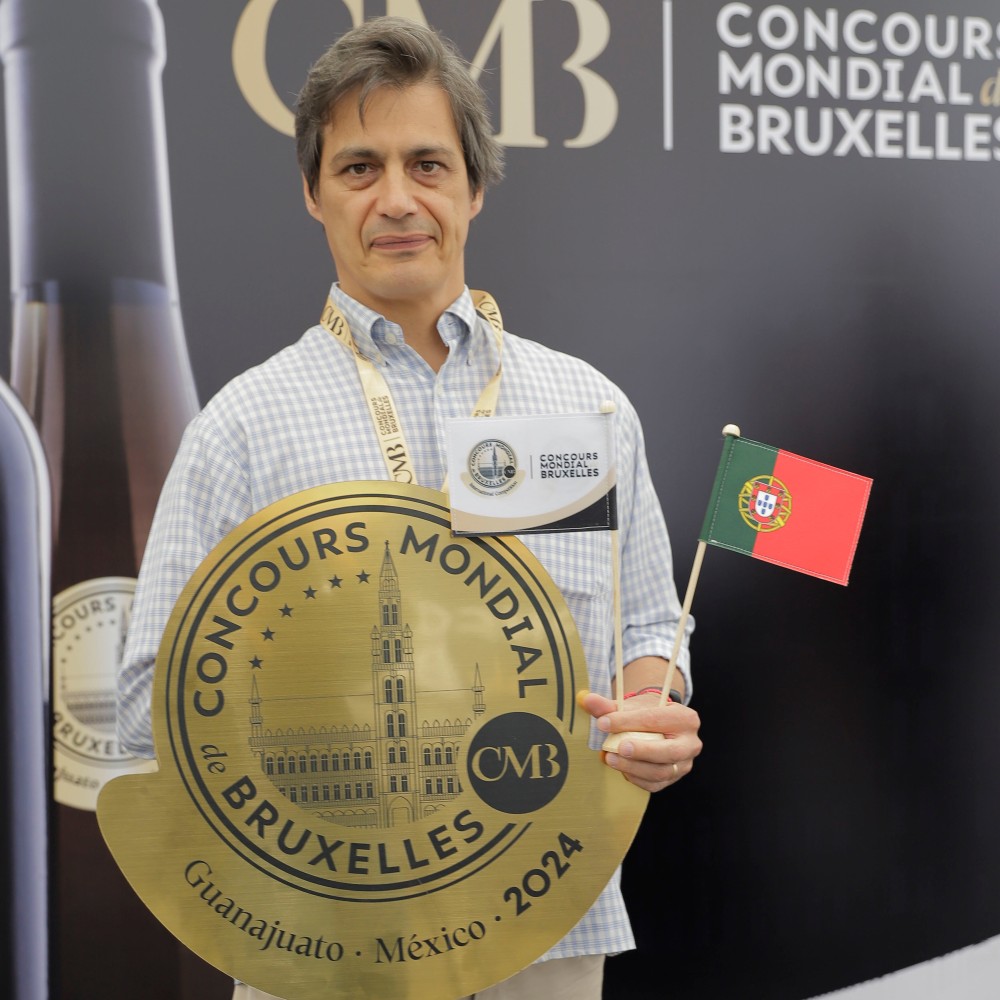 Journalist Revista de Vinhos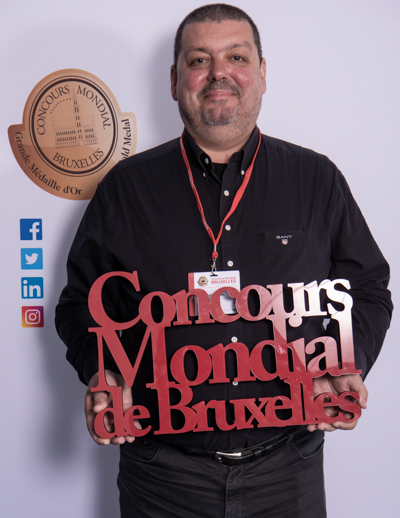 Marco Moreira Da Silva
Portugal
Journalist at "Jornal de Vinhos"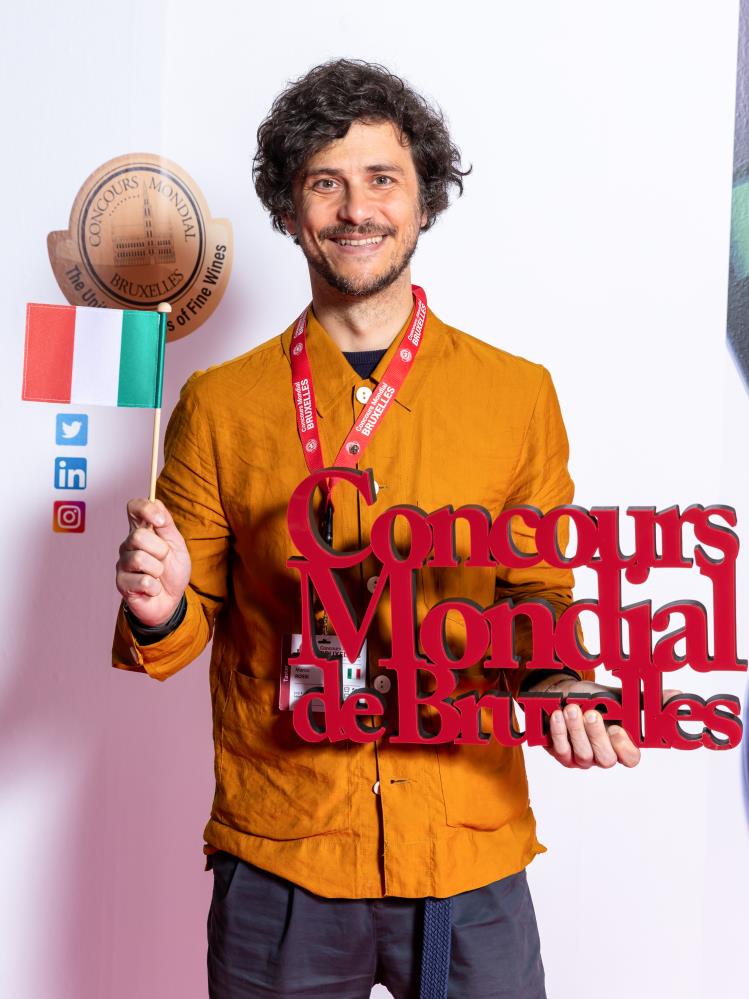 -Brand Manager at TV Wine Sky 815 -Host at Wine Tv Sky 815 -Certified Sommelier -#Untrending comm CoFounder – Podere di Pomaio & Enoteca Pomaio co-founder -Member of the board Strada del Vino ArStrada del Vino Arezzo -Lecturer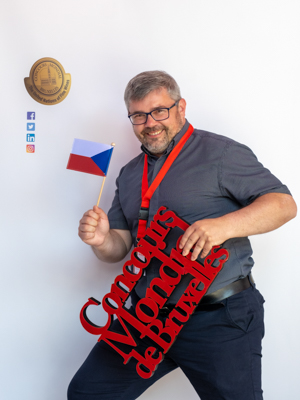 Marek Babisz
Czech Republic
Head Sommelier of the National Wine Centre, jury member of AWC Vienna, Vinoforum Czech republic and Muvina Prešov Slovakia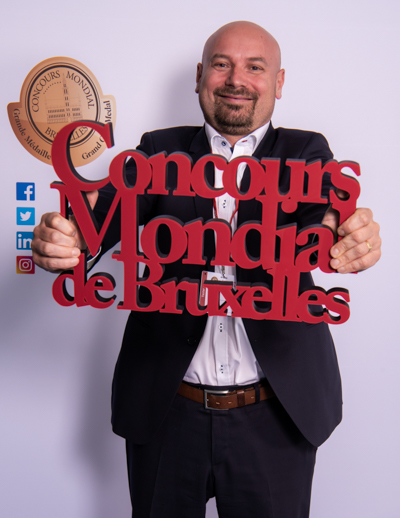 Marek Stastny
Czech Republic
Mendel University, degree "Agricultural Engineer"; Masaryk university, degree "Magister – law". General Director Chateau Valtice – Vinné sklepy Valtice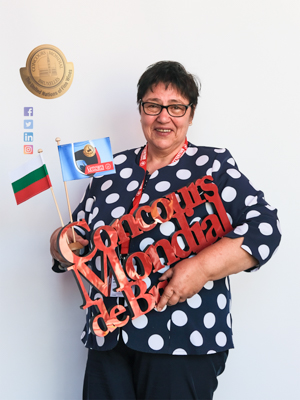 Margarita Levieva
Bulgaria
Chief editor of "Loza & Vino" and "BG Land of Wine" Vine & Wine Association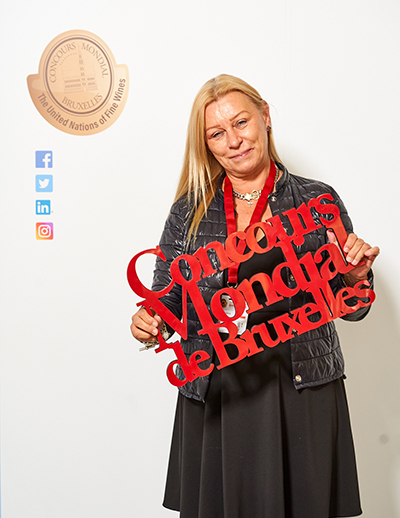 Marie Joanna Roginska
Poland
Freelance journalist – Wine consultant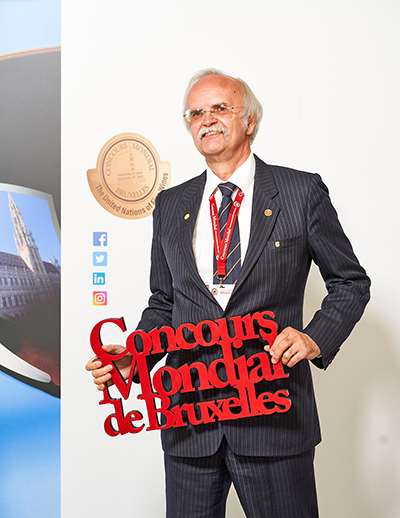 Enologist: Professor at University of Ljubljana, member of National Wine Control Jury – Journalist: FIJEF Vino, Journal, 5 Stars, Dober tek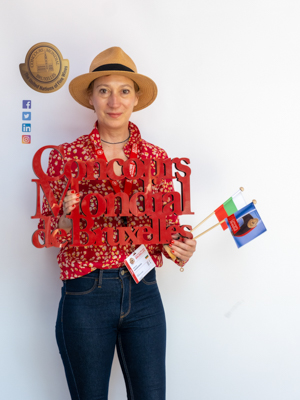 Marina Karakonova
Bulgaria
Regular author for www.bacchus.bg. www.menumag.bg, www.divino.bg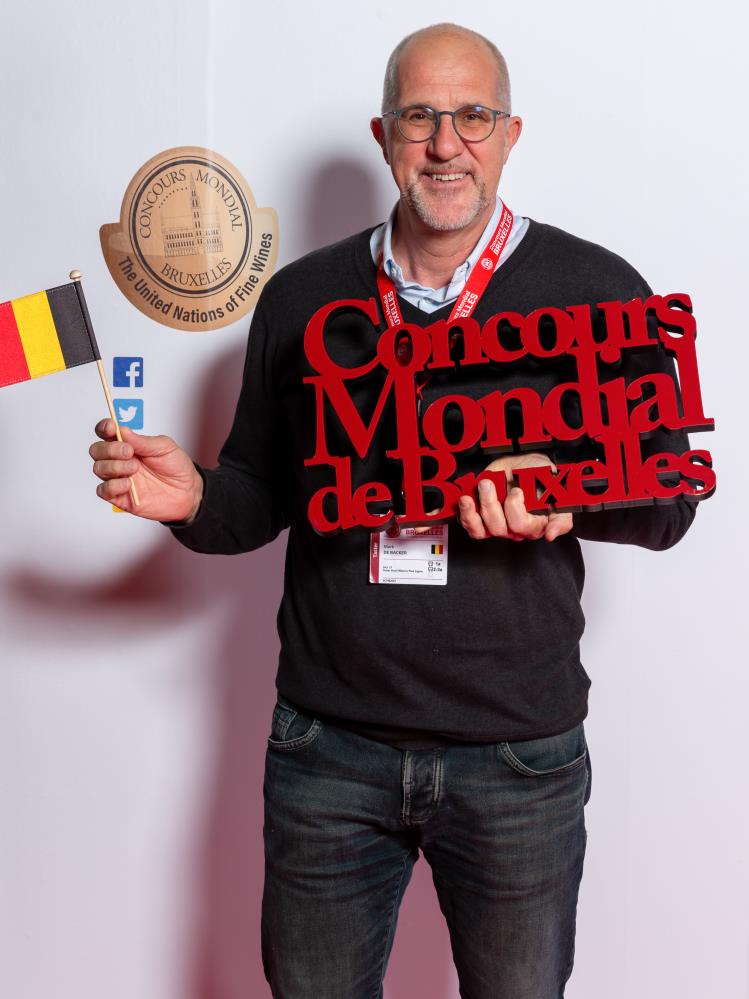 Sommelier Conseil – Writer – Wine Educator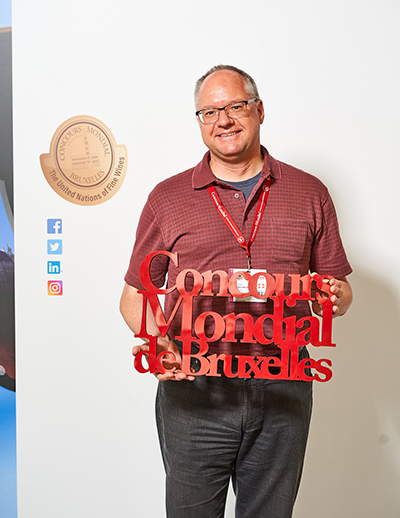 Markus Hungerbuhler
Switzerland
Wine professional, wine writer and wine lawyer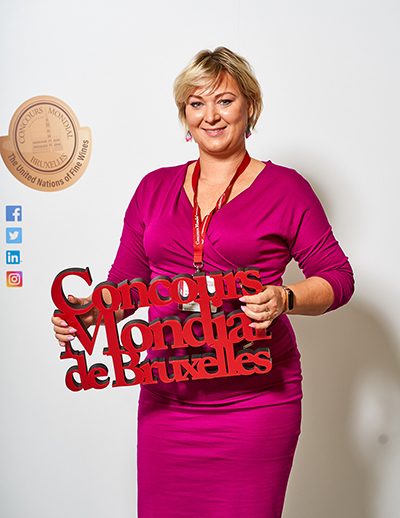 Marta Surynova Vitkova
Czech Republic
Teacher of wine production. Wine taster.
Martin Kristek
Czech Republic
FIJEV member, Organiser of Cuvee Ostrava, Wine writer and founder of K.A.H.A.N. a wine and food appreciation circle
Martin Lehecka
Czech Republic
Martin Šmíd
Czech Republic
Wine sommelier – Znovín Znojmo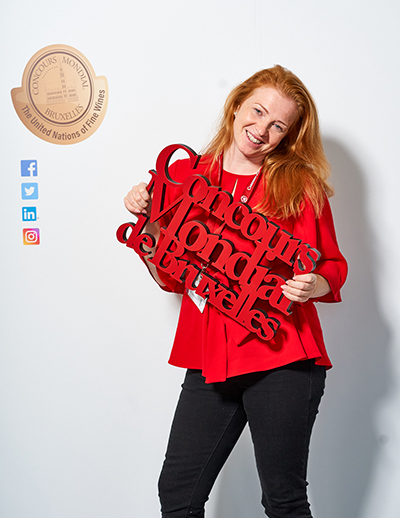 Martina Riel-Salvatore
Czech Republic
Head of wine department at MAKRO Cash & Carry
Secretary General at Fisar Sommelier Association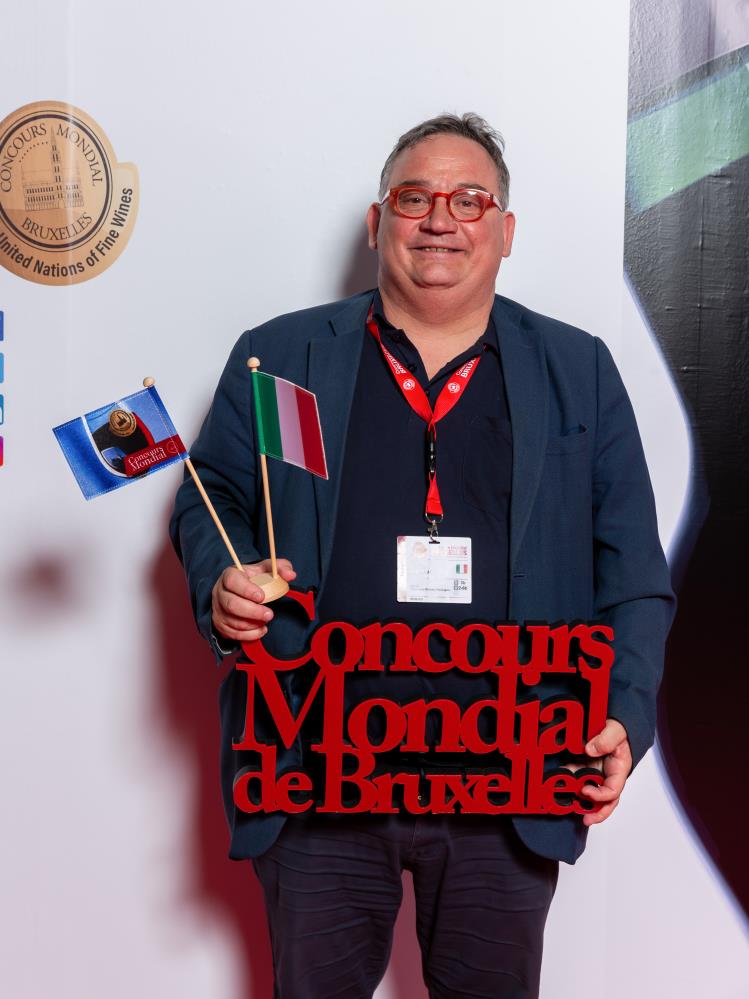 Journalist and author, as a food and wine expert, on magazines like: www.vinodabere.it (director) www.repubblica.it/sapori,www.epulae.it,www.lucianopignataro.it. • Teacher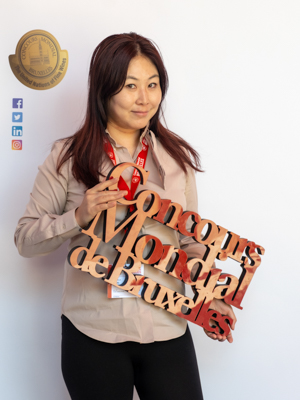 Wine columnist – South Korea, Sommelier AIS, ONAV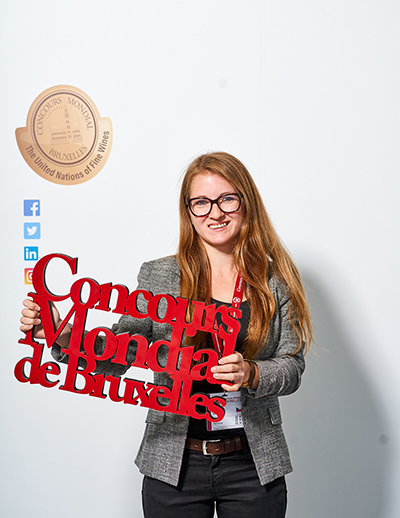 Michaela Kapickova
Czech Republic
WSET Level 3 Award in Wines, CEO of Ave Vinum – Moët Hennessy Czech Republic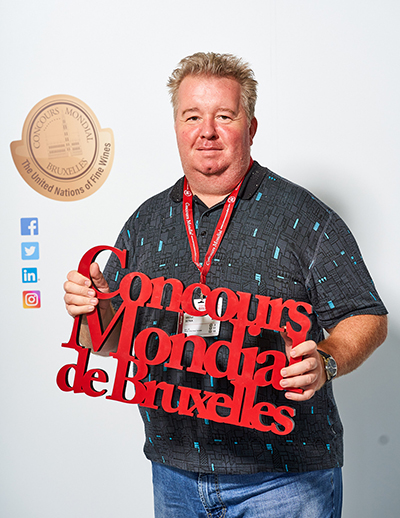 Michal Setka
Czech Republic
Chief Editor of 'Wine & Degustation'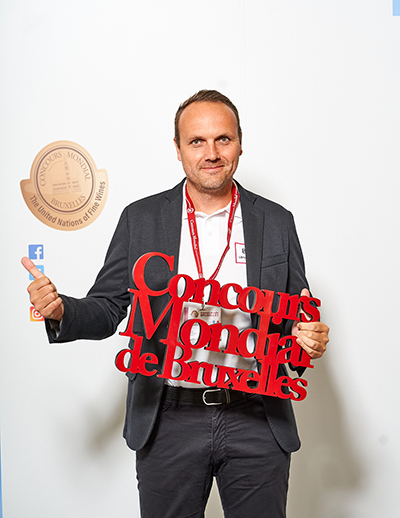 Director SYNDICAT VITICOLE DE BLAYE – CÔTES DE BORDEAUX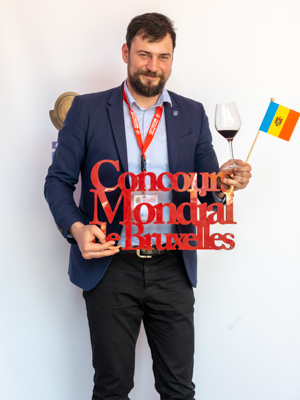 Mihail Druta
Moldova, Republic Of
President of Sommelier Association of Republic of Moldova Member of European Sommelier Association.
Mike Mazey
Czech Republic
Wine Educator & Winemaking Consultant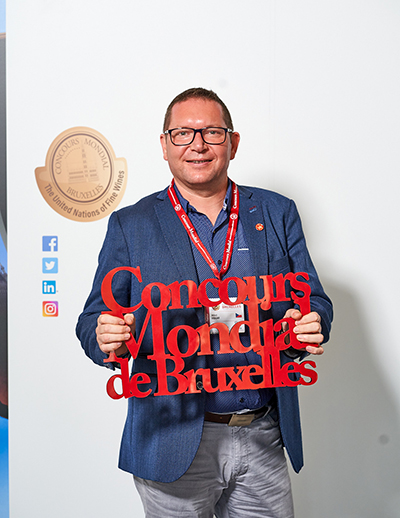 Miloš Vidlář
Czech Republic
Wine expert, technology adviser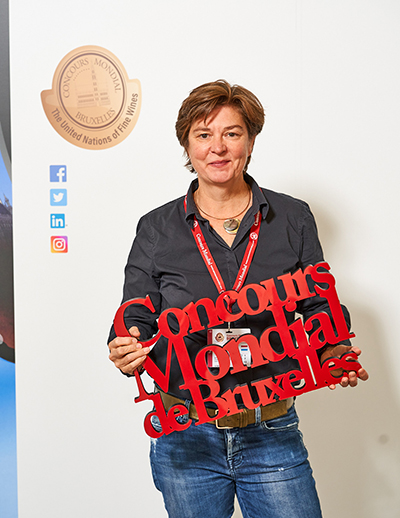 Miranda Beems
Netherlands
Owner at Miranda Beems Wine Project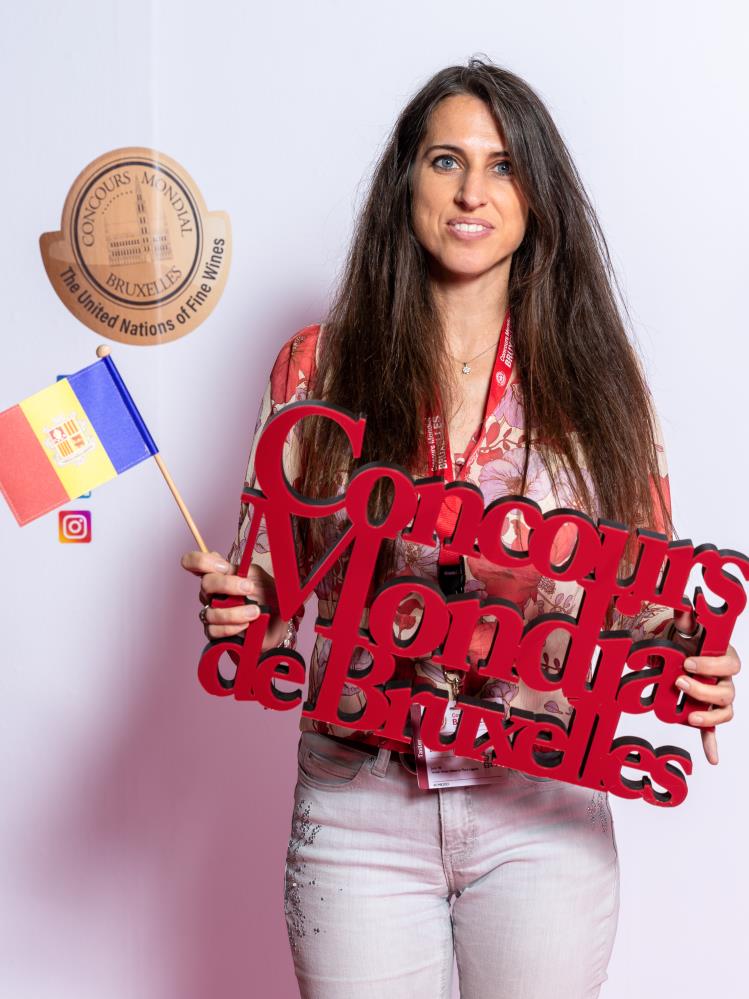 Mireia Bosch Pastor
Andorra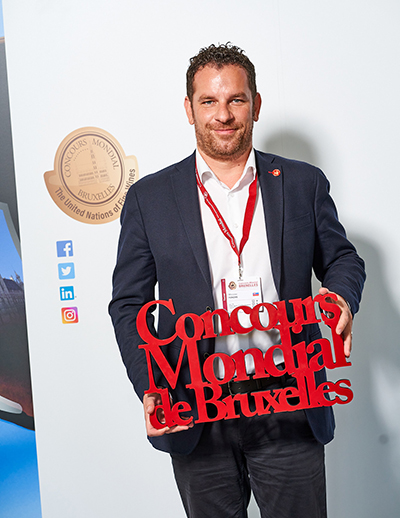 Winemaker at Vinárstvo Miro Fondrk – Wine distributor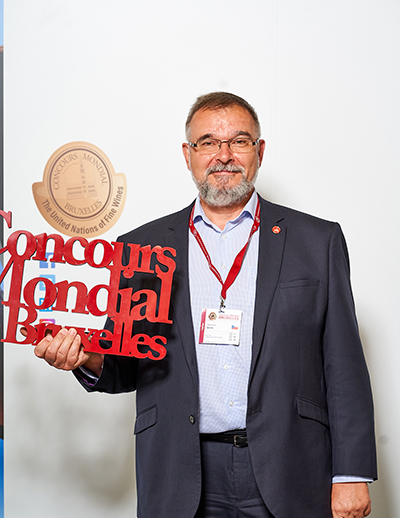 Miroslav Musil
Czech Republic
Mojmir Baron
Czech Republic
Associated professor at MENDEL University. Member of the Union of Oenologists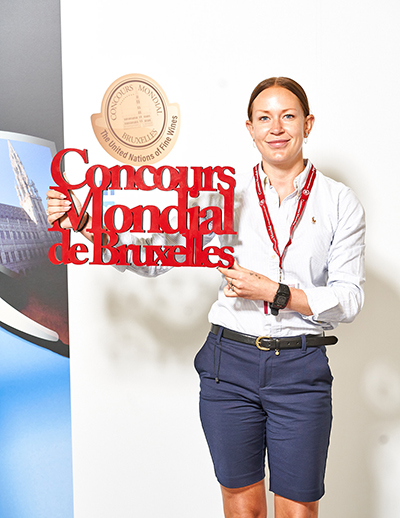 Wine writer at www.vinhona.com – Wine sommelier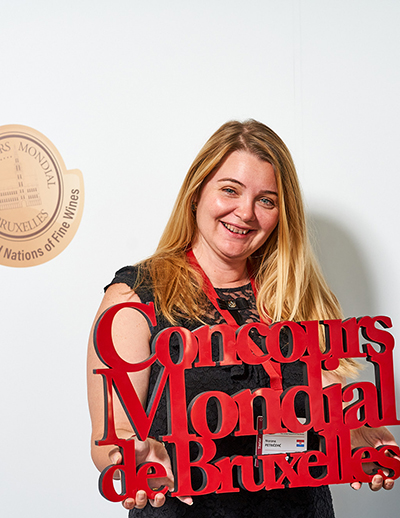 Morana Petričević
Croatia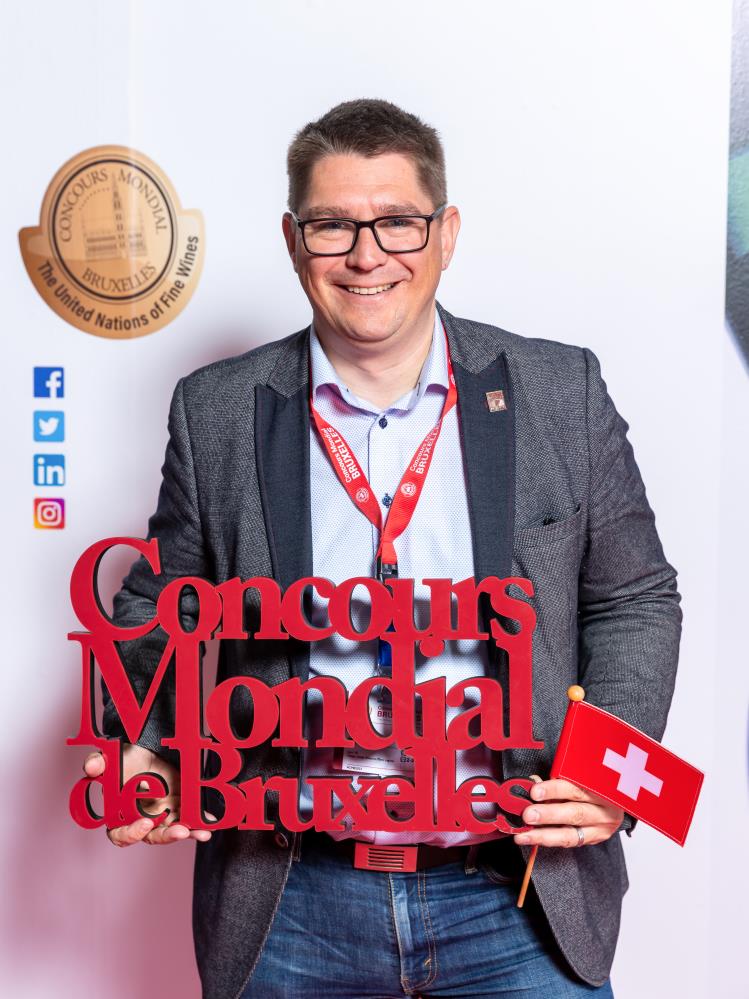 Director Of Swiss Wine Promotion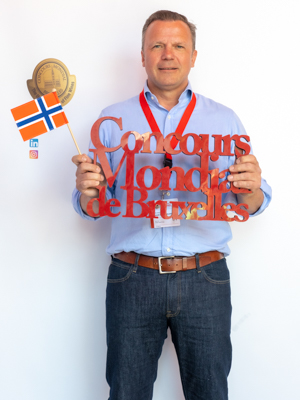 Nicolas Mahé De Berdouaré
Norway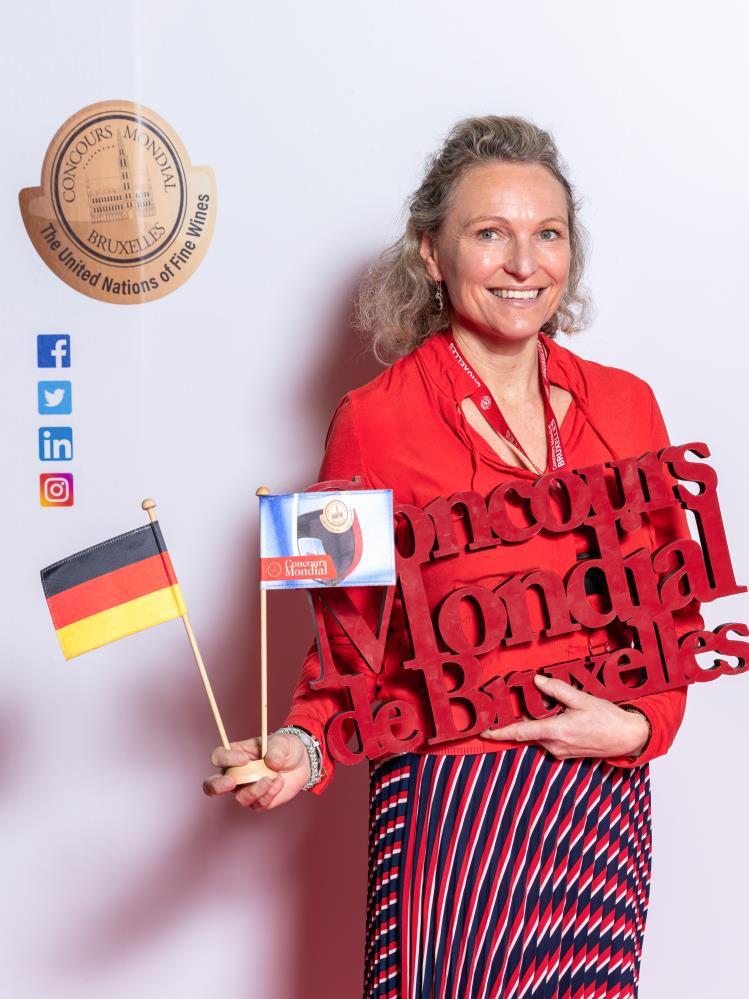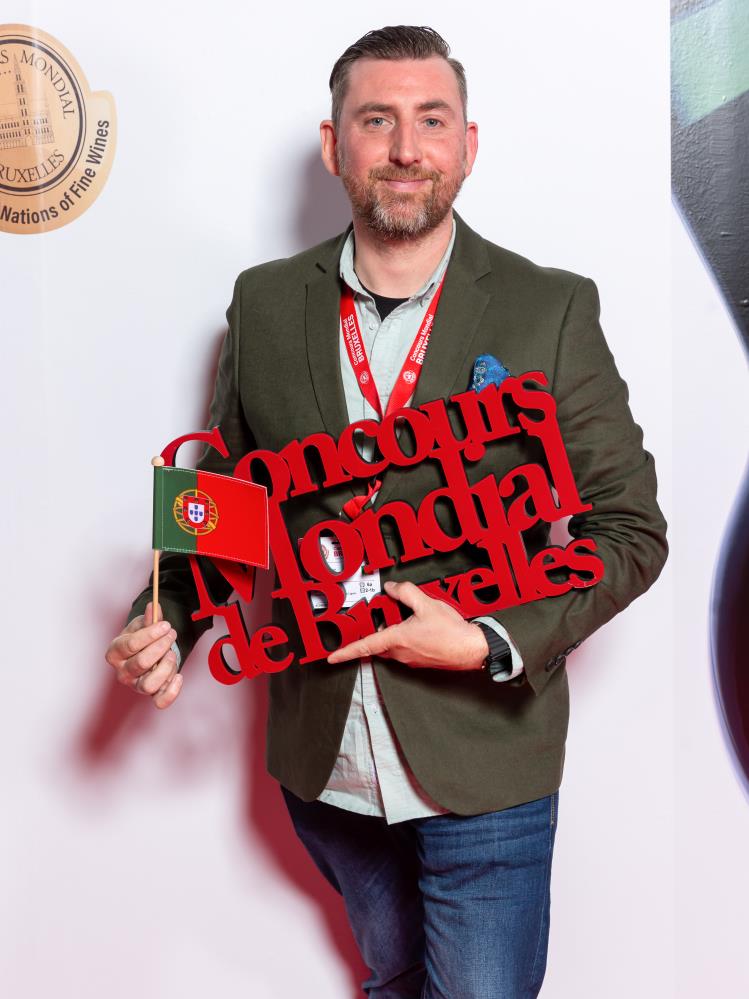 Nuno Filipe Graça Jorge
Portugal
Sommelier Wine Advisor Wine export manager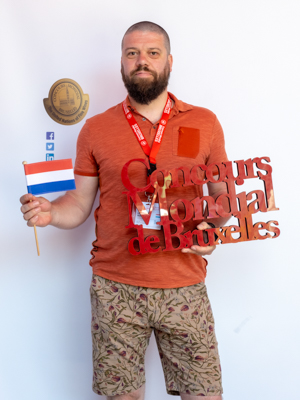 Sommelier Wine buyer Auchan Luxembourg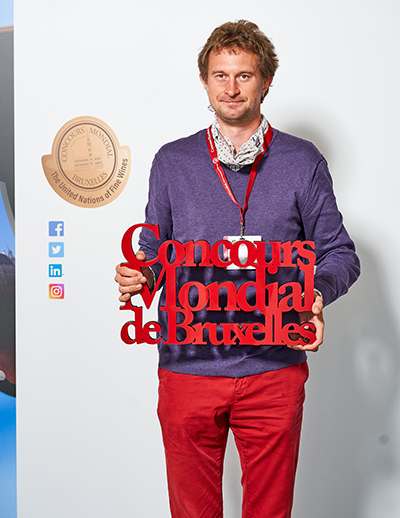 Ondrej Vesely
Czech Republic
Oenologist at Vinařství Nepraš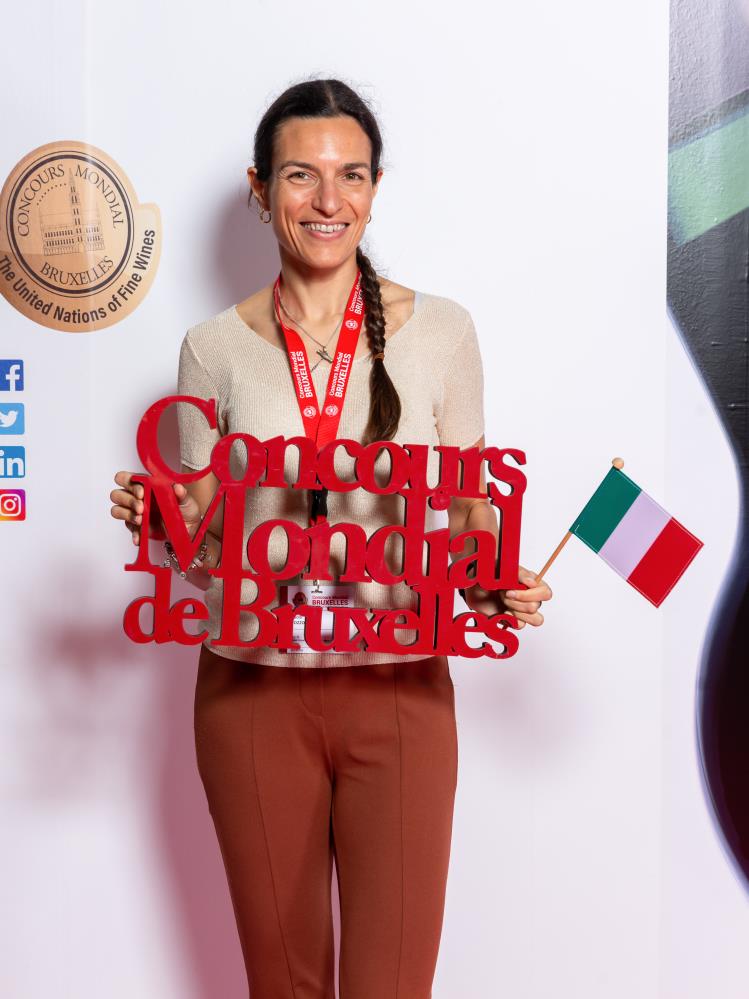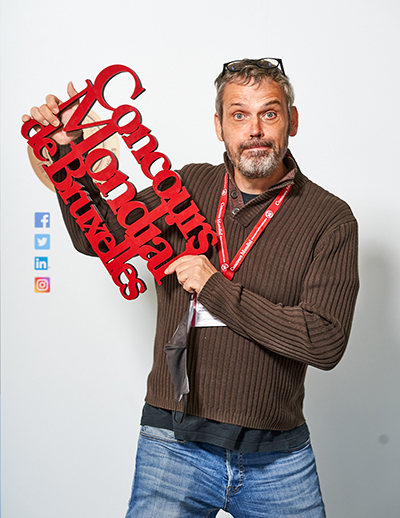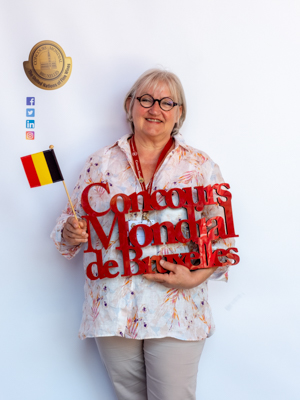 Wine Trader: Les Vins Brunin Guillier -La cave Saint jacques Tournai, La cave Touquettoise le Touquet Paris Plage ,La cave de Wimereux
Patricia Marques
Portugal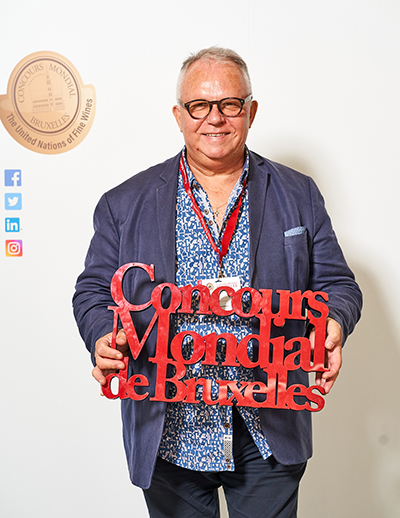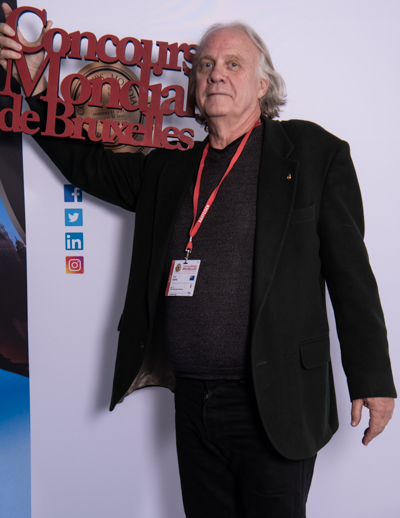 Writes wine features for World of Fine Wine (UK), SlowFood/SlowWine (It), MondialSauvignonBlanc.com and www.winedisclosures.com. Member of CWW and FIJEV.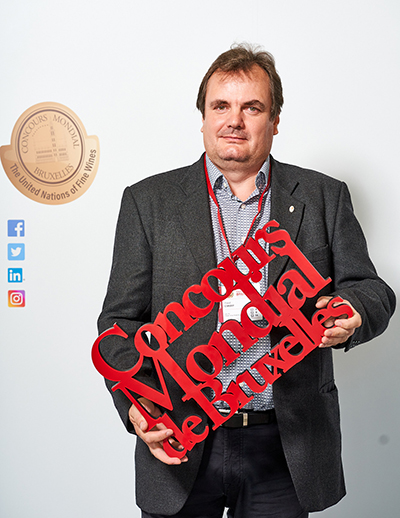 Pavel Chrást
Czech Republic
Pavel Holub
Czech Republic
Oenologist at Vinselekt Michlovský
Pavel Vyskočil
Czech Republic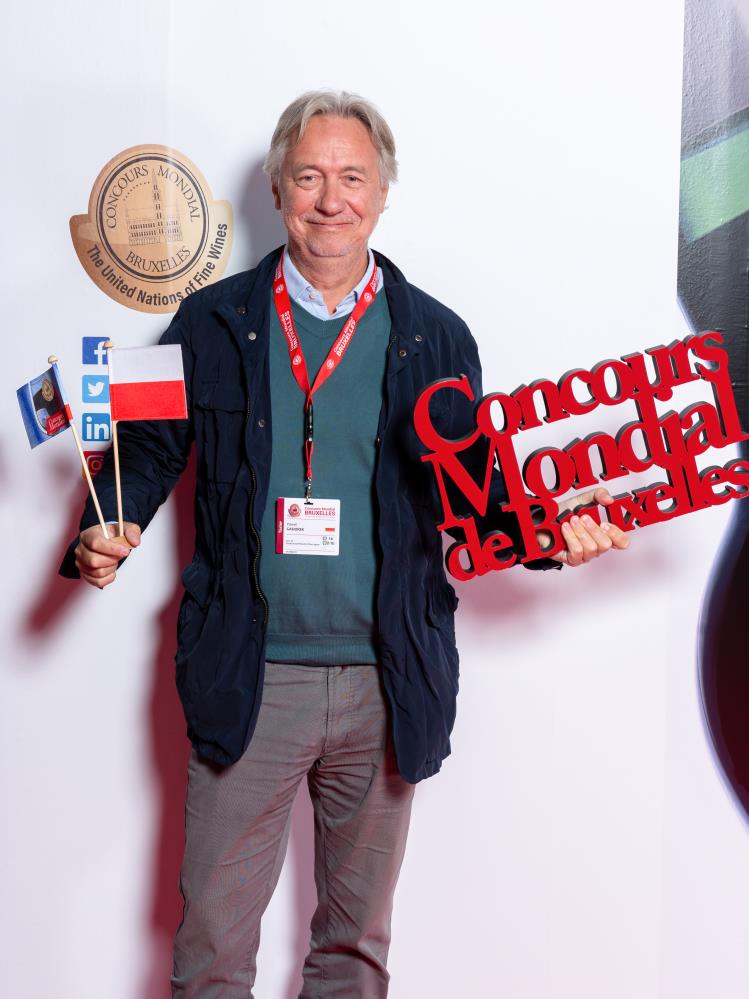 Publisher of Czas Wina magazine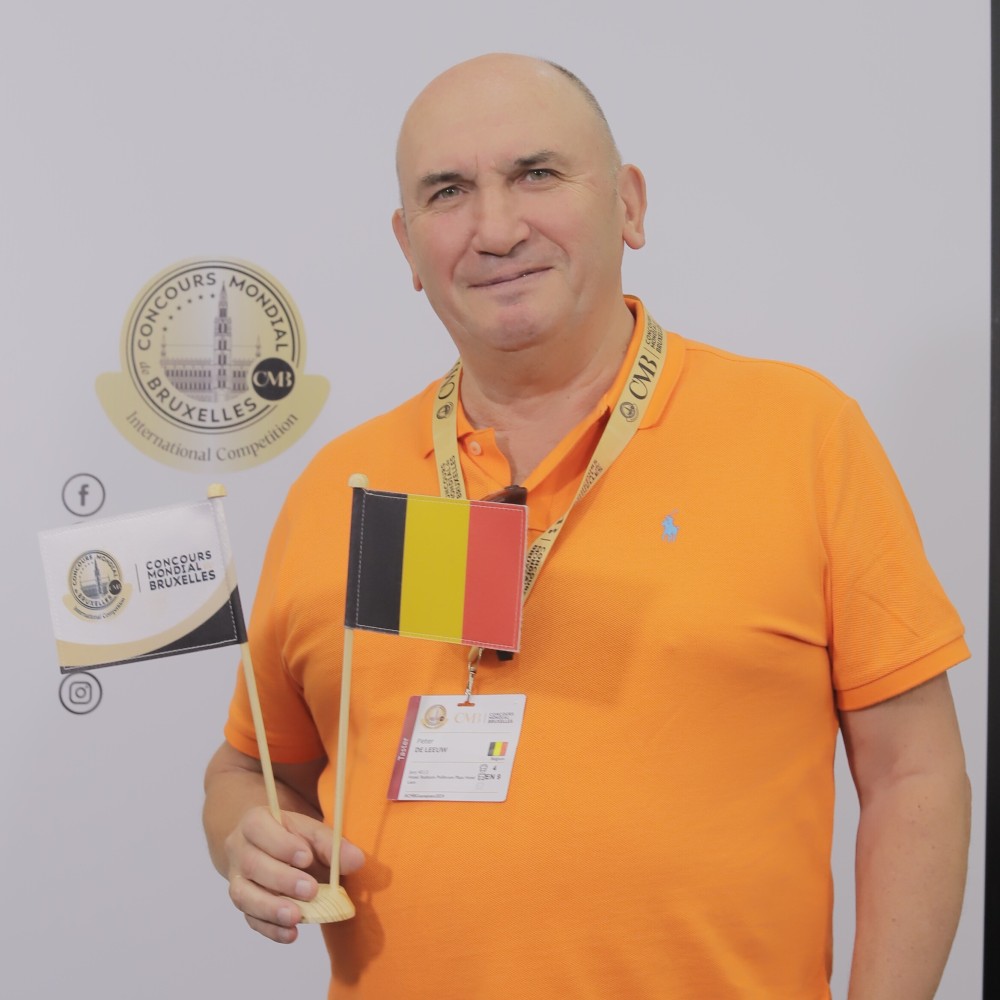 Wine Trader: Kaapwijn De Leeuw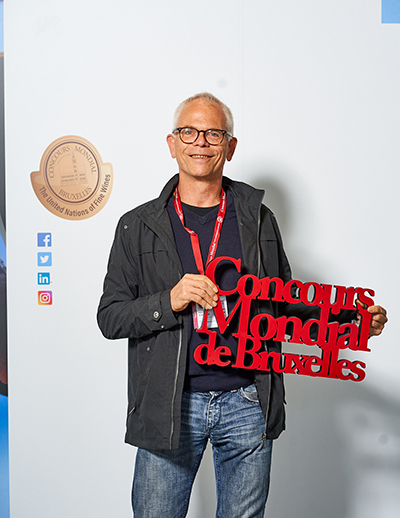 WSET Diploma Wine Judge Journalist at Vinaria Wine Broker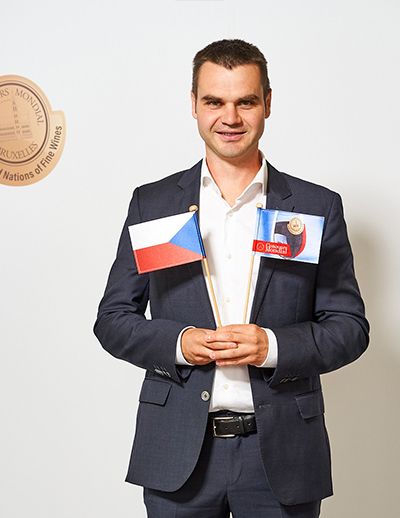 Petr Hloušek
Czech Republic
Oenologist – Wine taster – Vino S. Stavek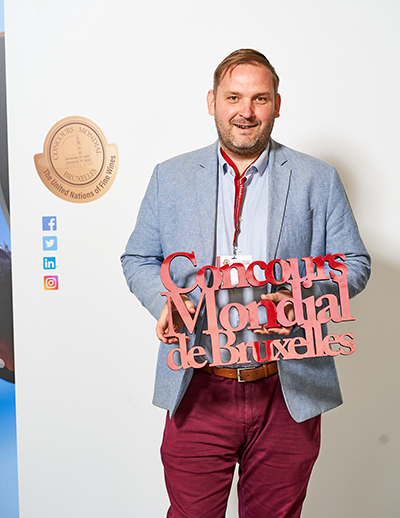 Petr Ptacek
Czech Republic
Oenologist – Nove Vinarstvi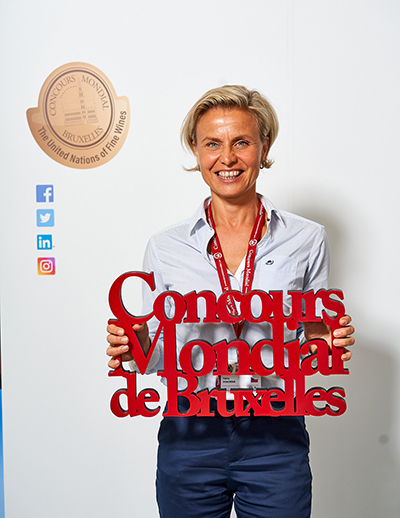 Petra Pokorná
Czech Republic
Sommelier, sales manager at www.vinotrh.cz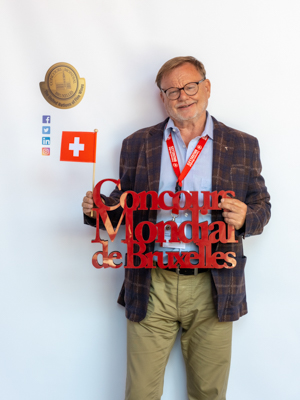 Pierre Thomas
Switzerland
Pierre Thomas is a Swiss journalist, specialized in wine, for 25 years. Website: www.thomasvino.ch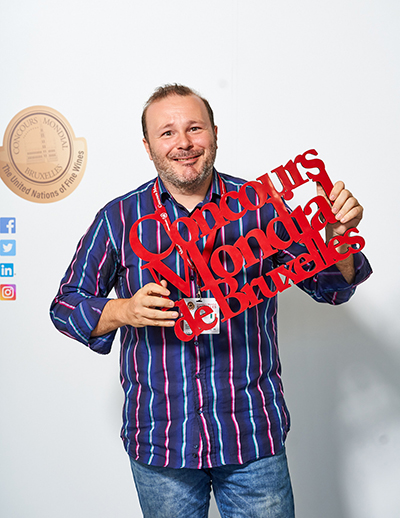 Wine sommelier and Champagne ambassador – Italy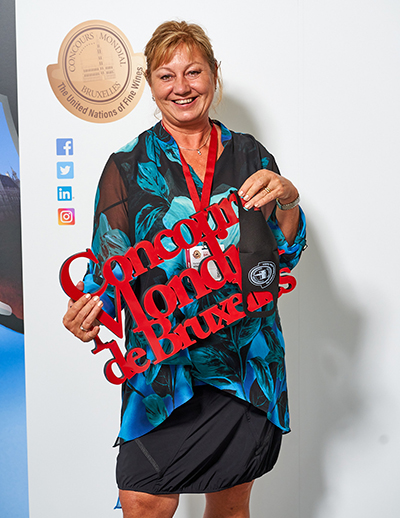 Radana Vítková
Czech Republic
Víno & Styl, editor-in-chief, publisher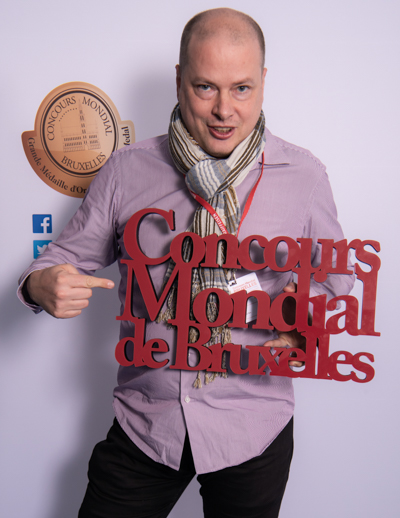 Blogger, Wine Writer, Photographer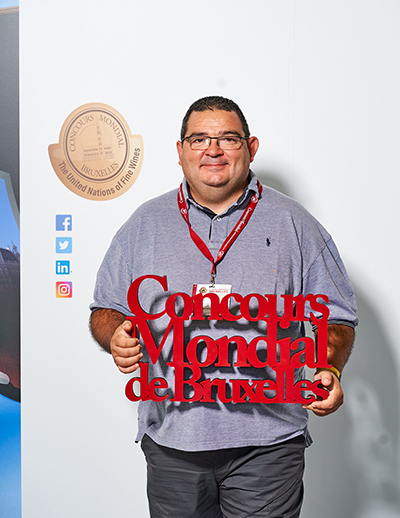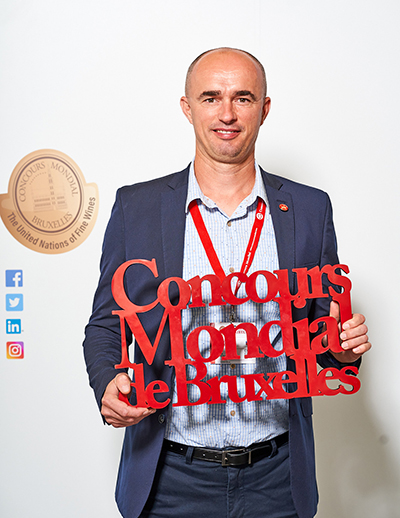 Richard Polkoráb
Slovakia
Oenologist, winemaker at Villa Vino Rača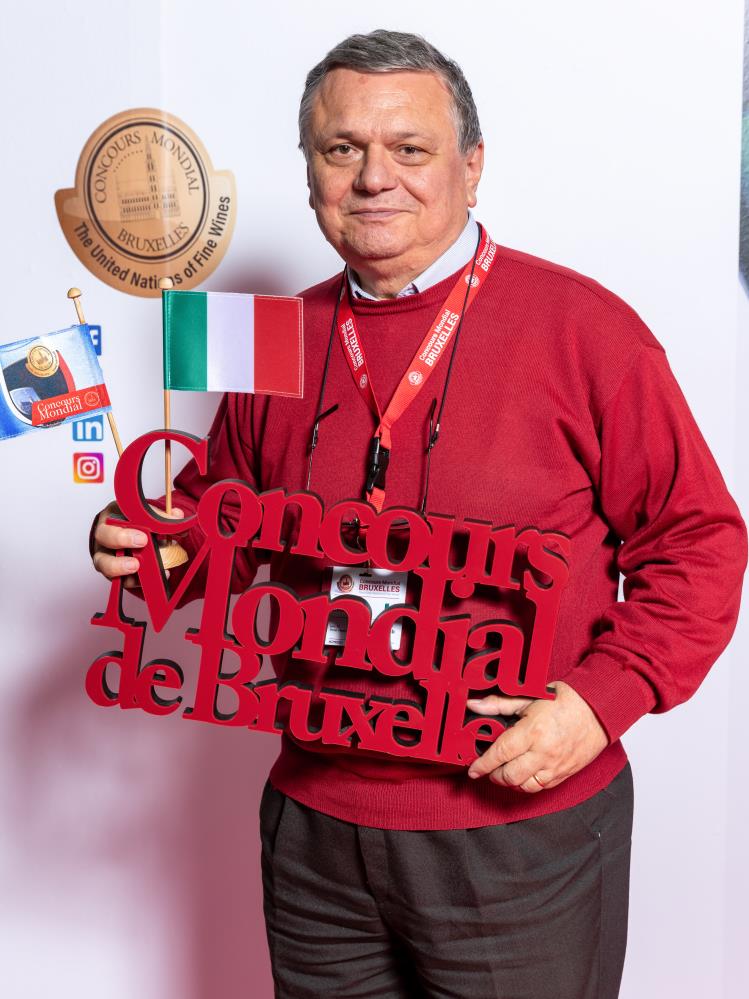 Oenology Professor, Università di Udine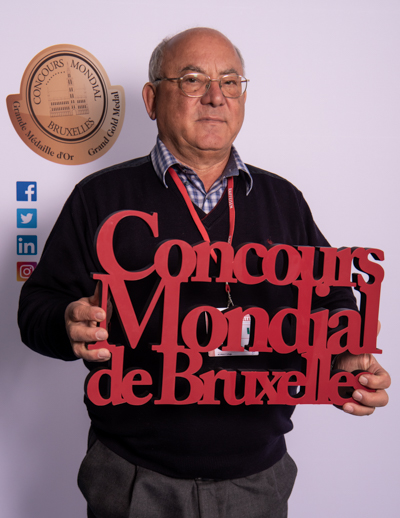 Italy / Switzerland cross-border freelance journalist.
Author of books on Italian regional bread and cheese from Canton Ticino / Switzerland.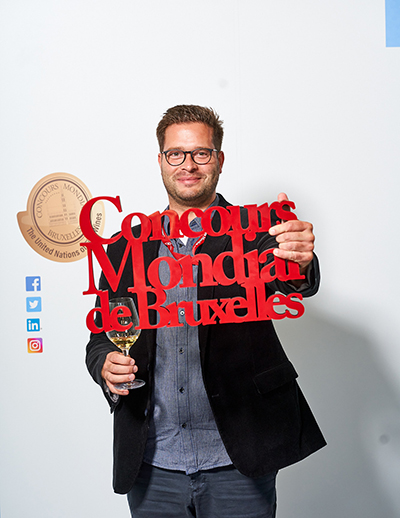 Roman Novotny
Czech Republic
Co-owner and head sommelier at wine bar Bokova Ambiente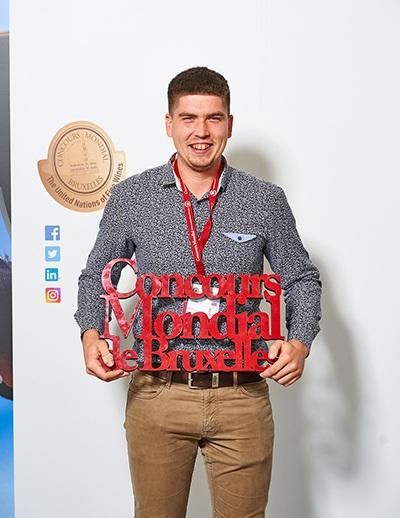 Winemaker at Dubovský a Grančič s.r.o.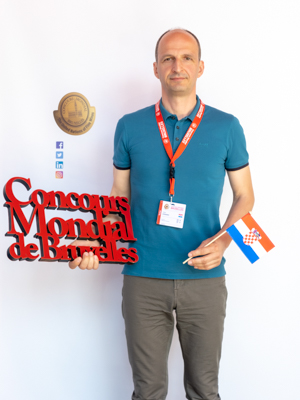 Wine writer, wine judge and wine consultant. Published several books and guides on wines and contribute regular to the leading Croatian magazines and journals as Jutarnji list and Dobra Hrana. Head of Vinolab d.o.o., wine laboratory in Zagreb, Croatia.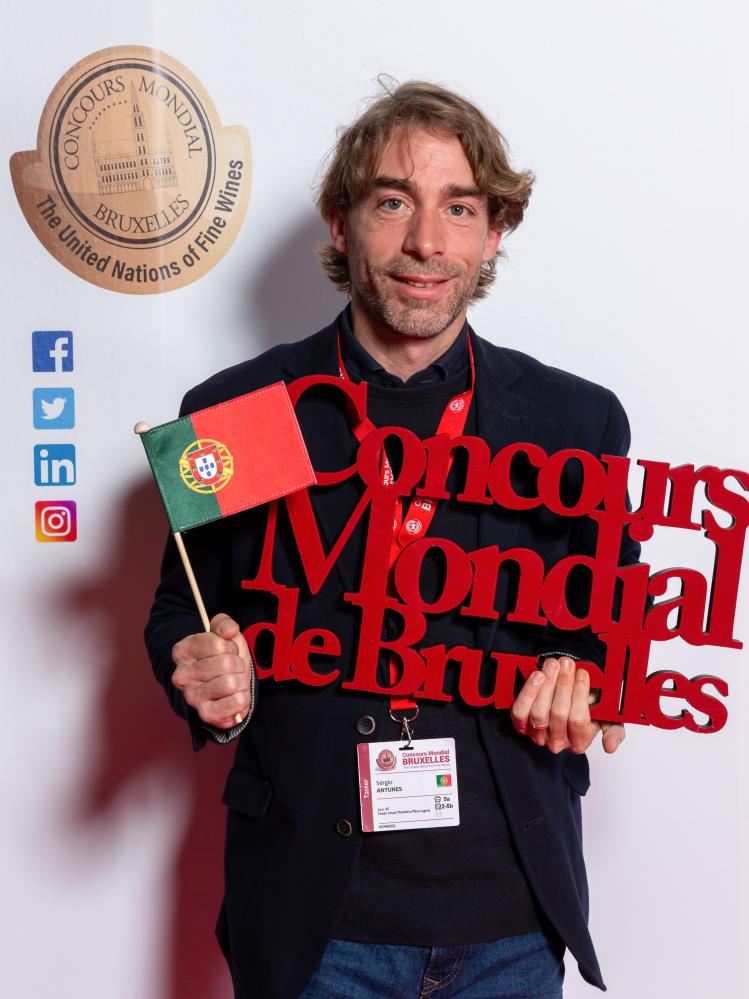 Sommelier: LOCO Restaurante – "1er Sommelier Best wines"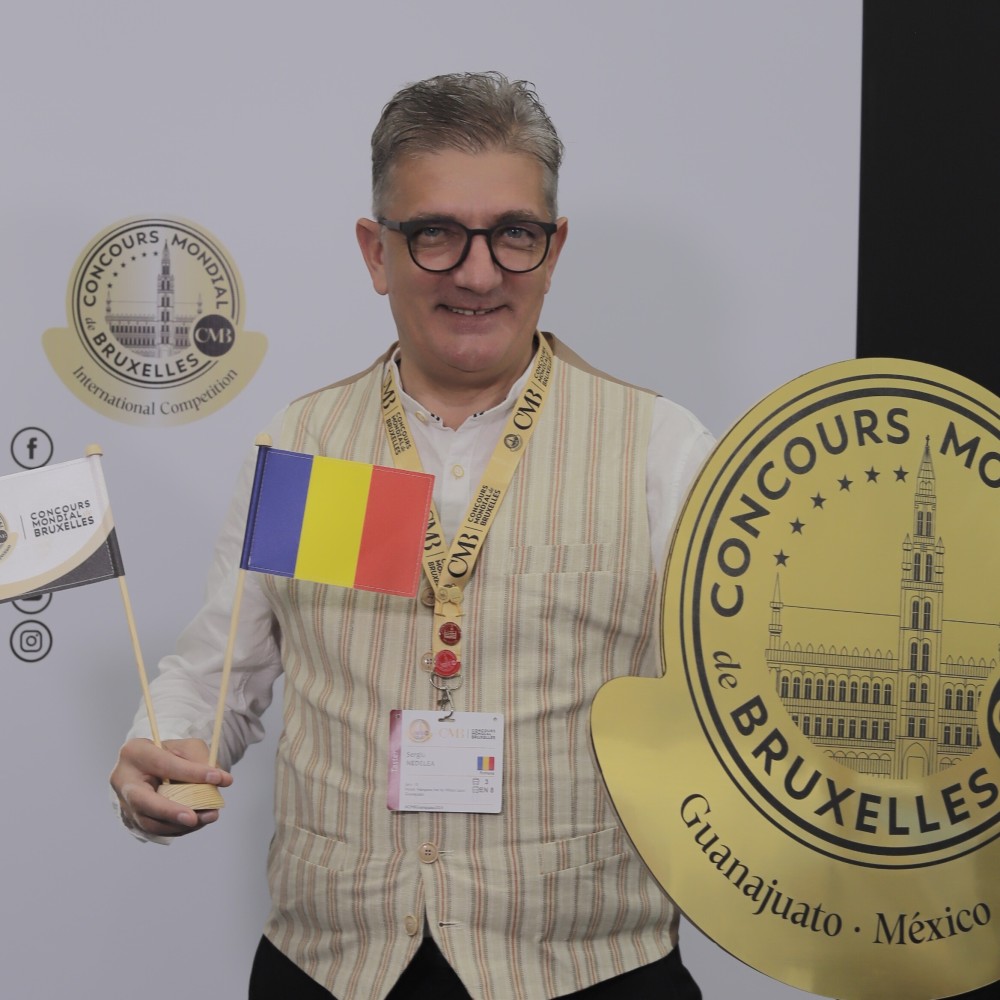 Sommelier, Wine Journalist, Wine Trainer, Eques de Vino O.E.V.E.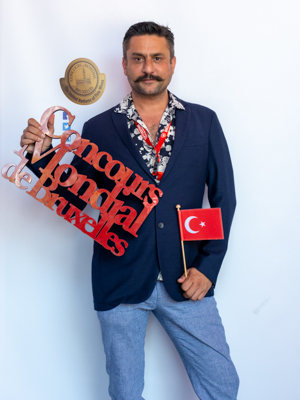 Wine importer and distributor at Sonvino ltd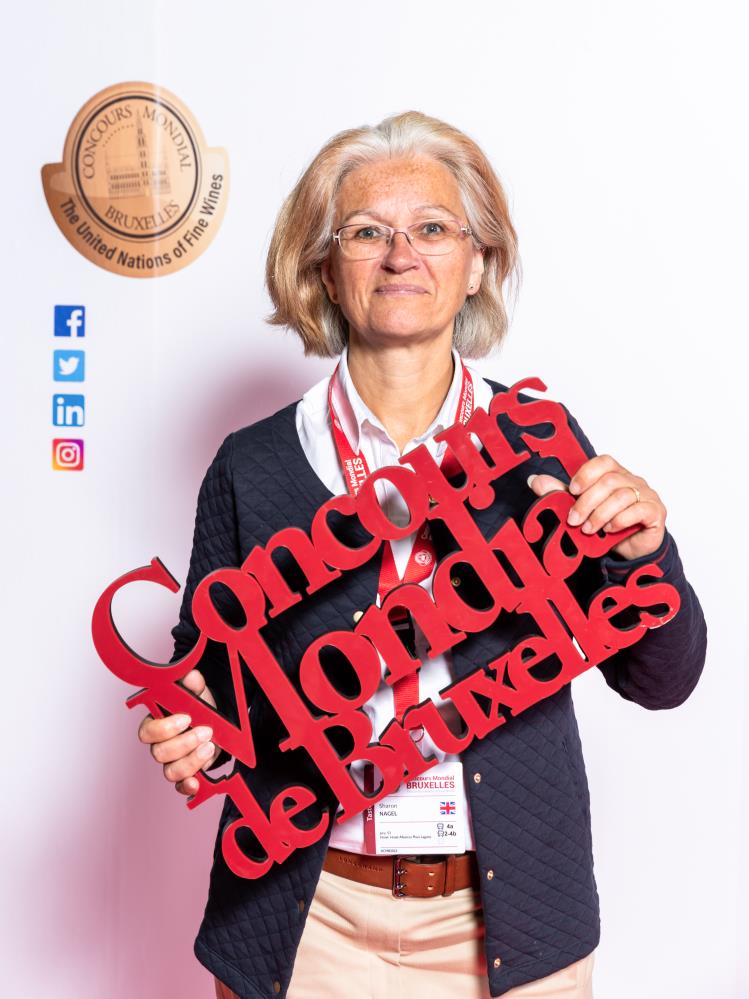 Sharon Nagel
United Kingdom
Freelance journalist and translator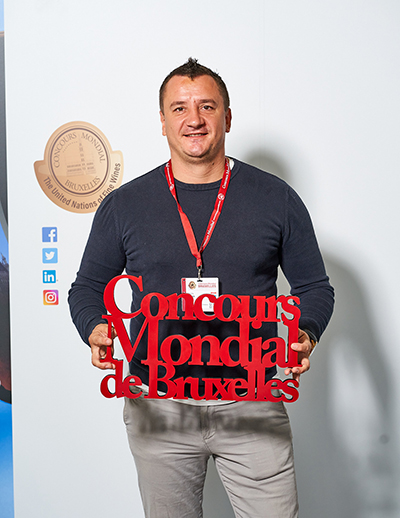 Advanced Sommelier WSET 3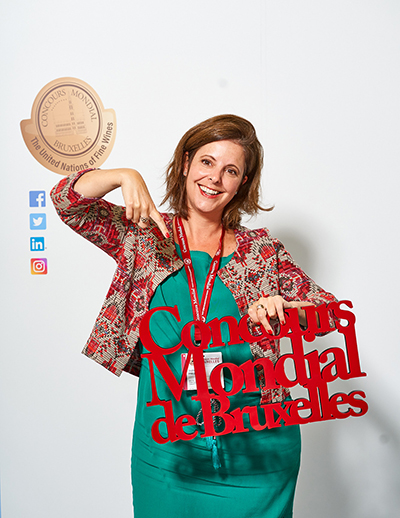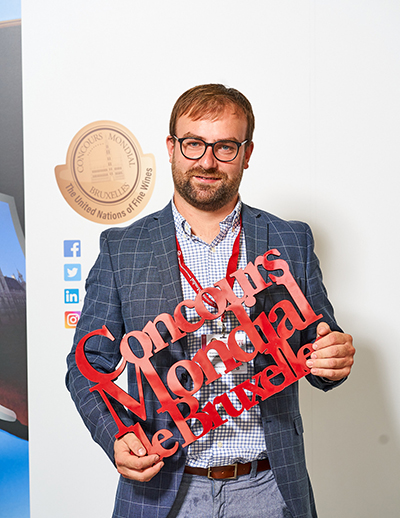 Stanislav Skrobak
Czech Republic
Oenologist at Vinařství Škrobák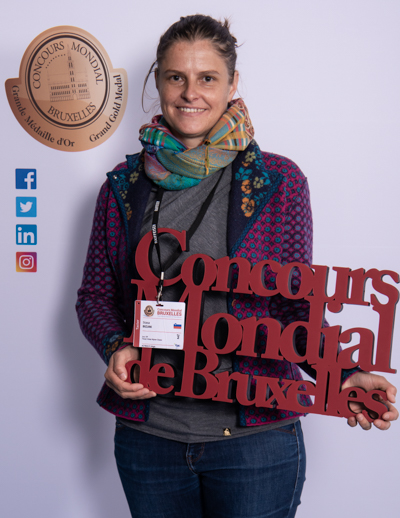 Editor in chief at The Third Wine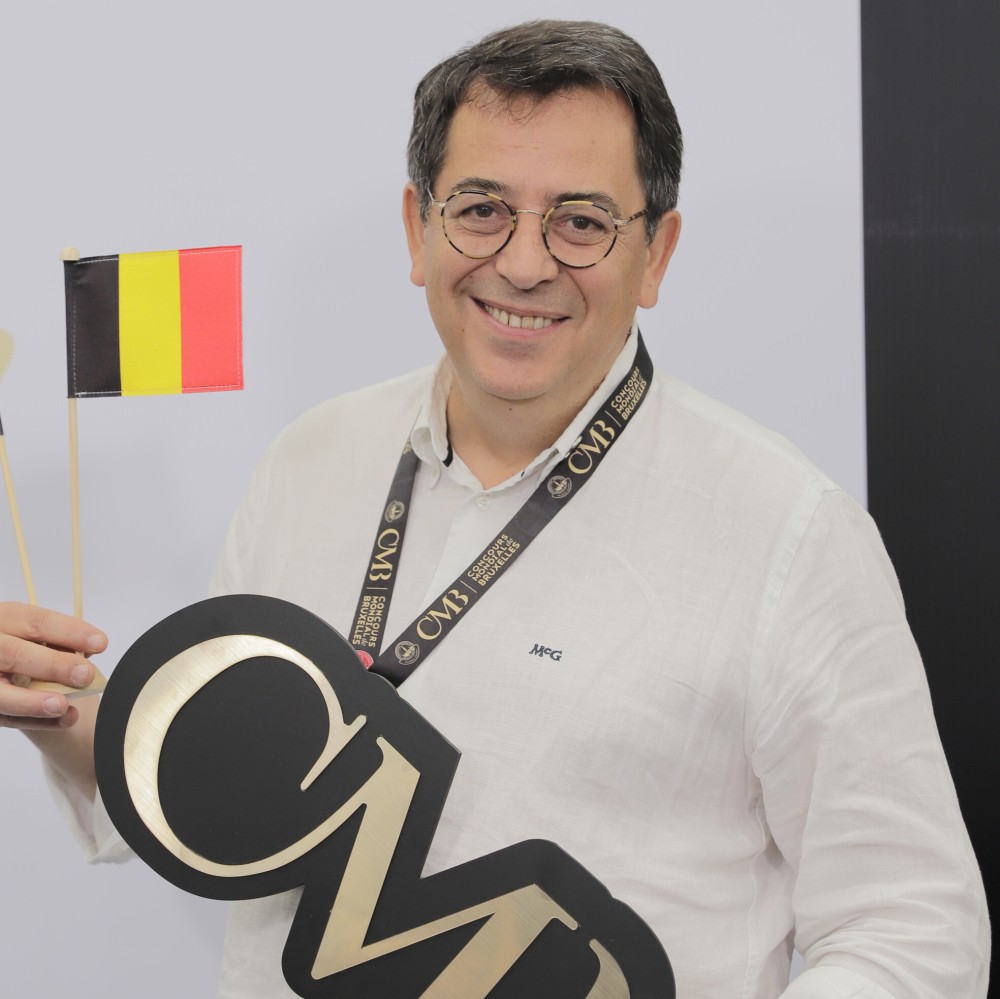 Stefaan Van Den Abeele
Belgium
Sommelier Conseil de l'Université of Suze-la-Rousse, Wine and Dine Consultant, Educator of Bordeaux Wine School and Patended Supplier of the Court of Belgium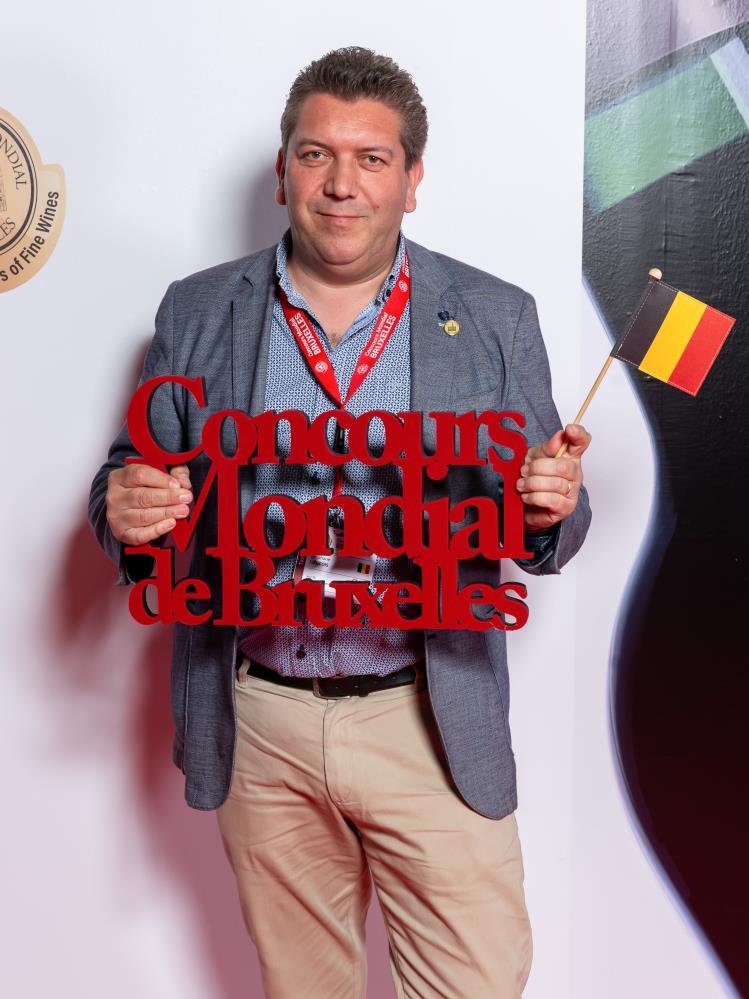 Stephane Liégeois
Belgium
Agence de courtage en vins, S.P.R.L. International Wines Brokers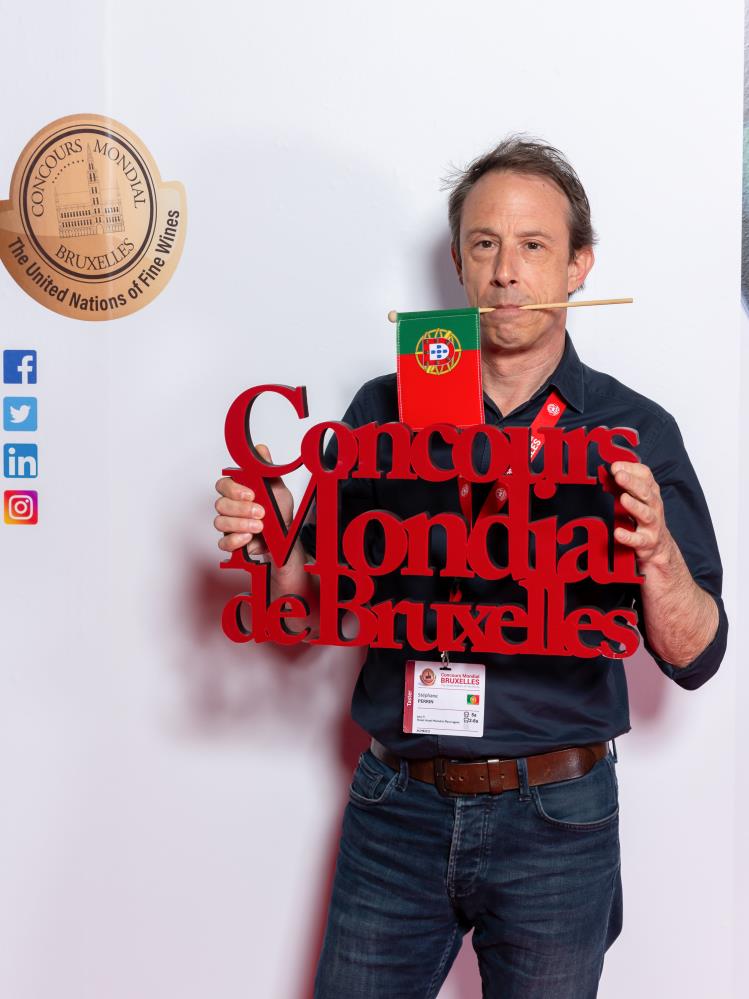 Managing Partner at IVIN Lda Wine Distribution
Diploma of Oenology (University of Bourgogne)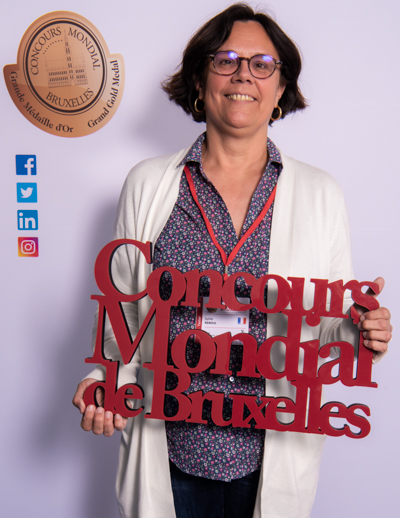 Agronomist and Oenologist. Communication manager at Syndicat des vignerons des Côtes du Rhône. Journalist and author.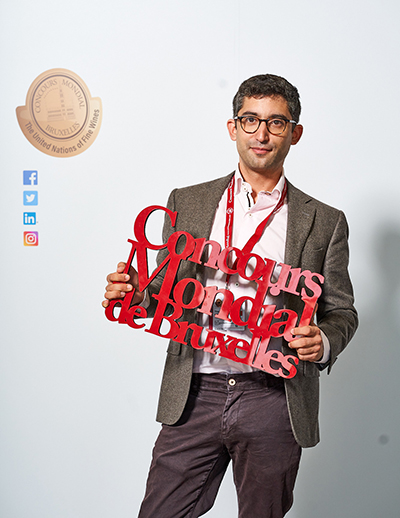 Brewer and oenologist – R&D Manager.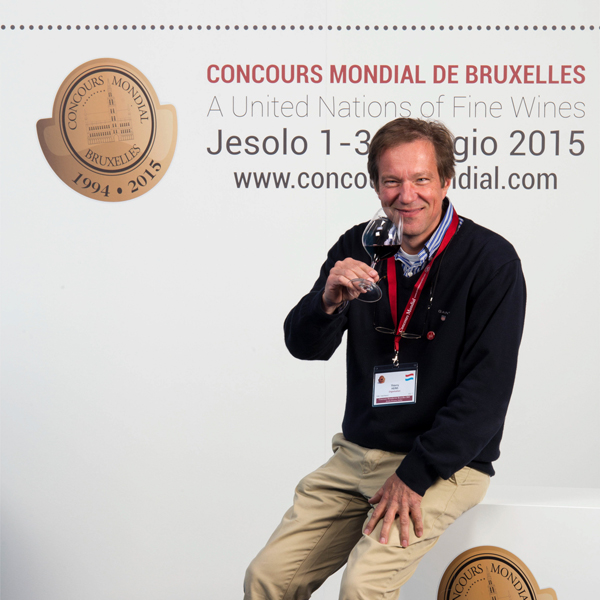 Director of Spirits Selection by Concours Mondial de Bruxelles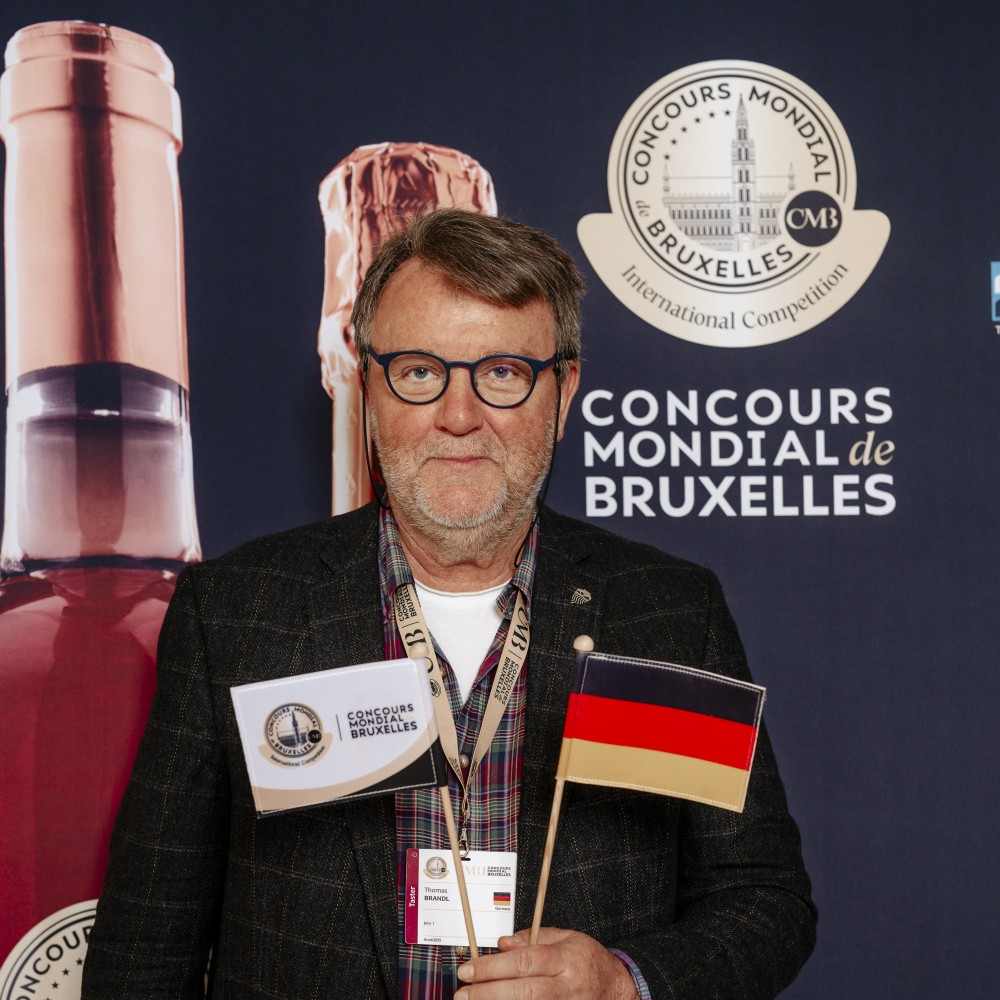 Wine journalist, Communication Manager,owner of xenos-comm PR Agency and Ambassador CMB for Germany, Austria and Eastern Europe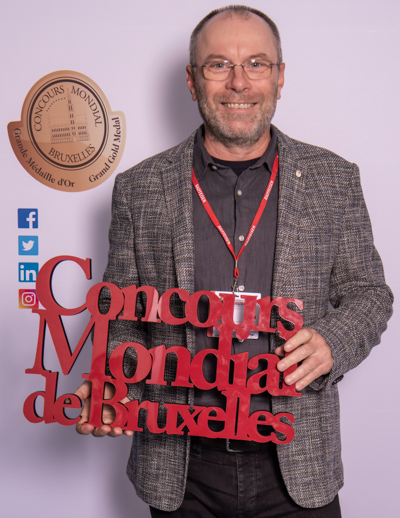 Tibor Nyitray
Czech Republic
President of Czech Grapes and Wine Producers Association Director of Sonberk Winery www.sonberk.cz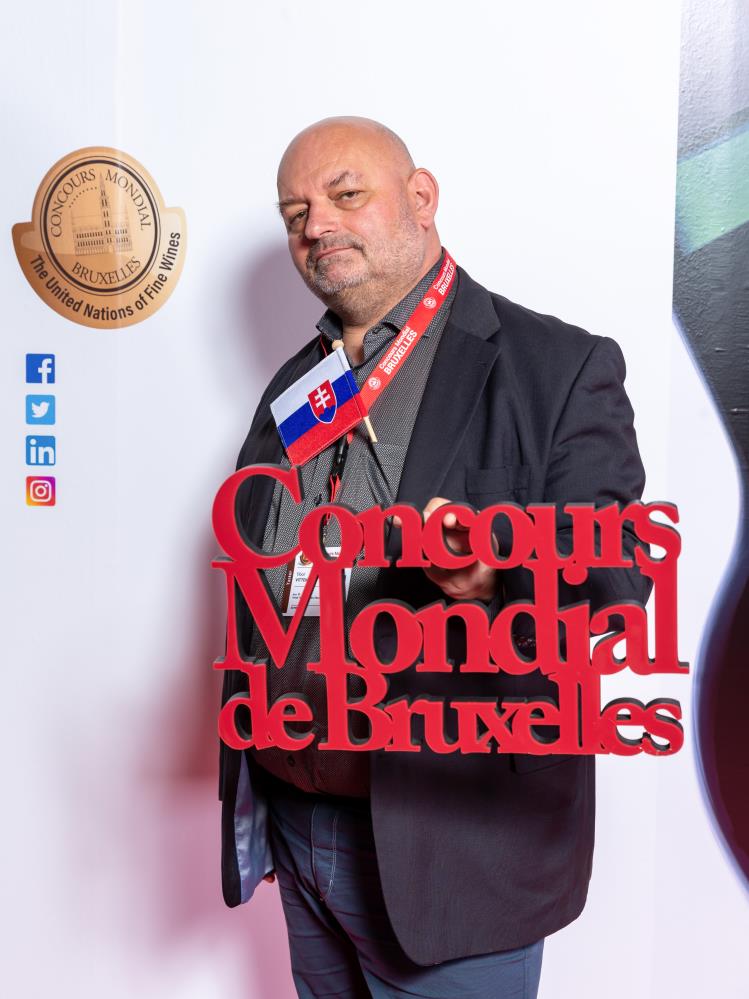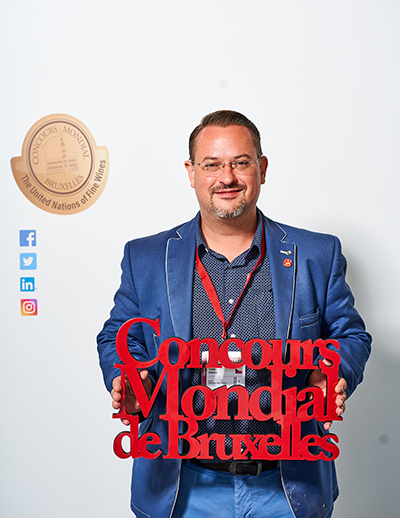 Tomas Bruha
Czech Republic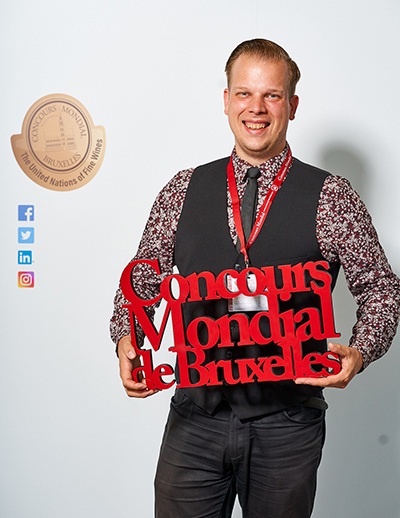 Sommelier, Weinakademier Rust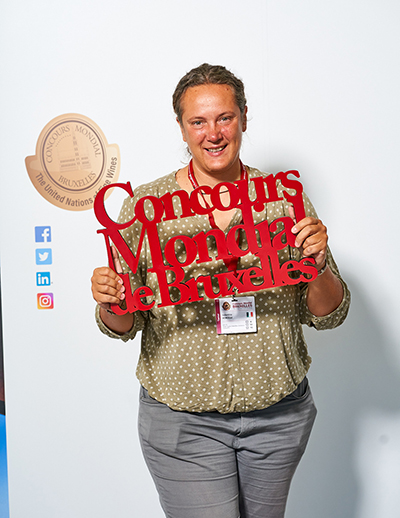 Wine journalist at La Cucina Italiana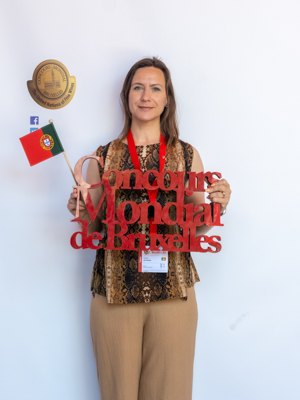 Valeria Zeferino
Portugal
Journalist at VINHO – Grandes Escolhas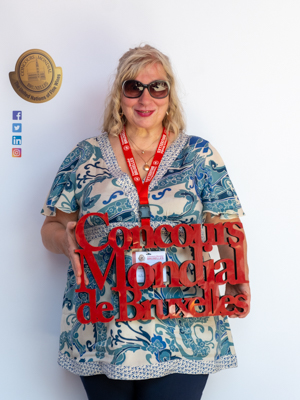 Velichka Galabova
Bulgaria
CEO Bulgarian Wine Academy Ltd., CEO Aurika Ltd., Wine consultant, Divino wine magazine taster and wine writer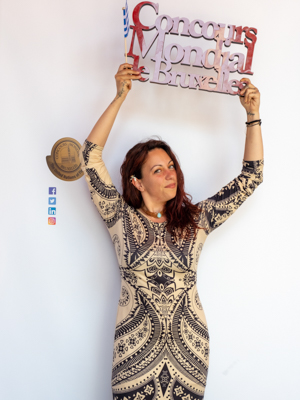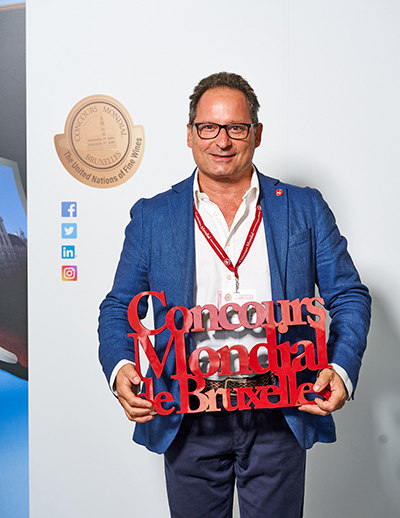 President of FIMAR – Federazione Italiana Manager Ristoranti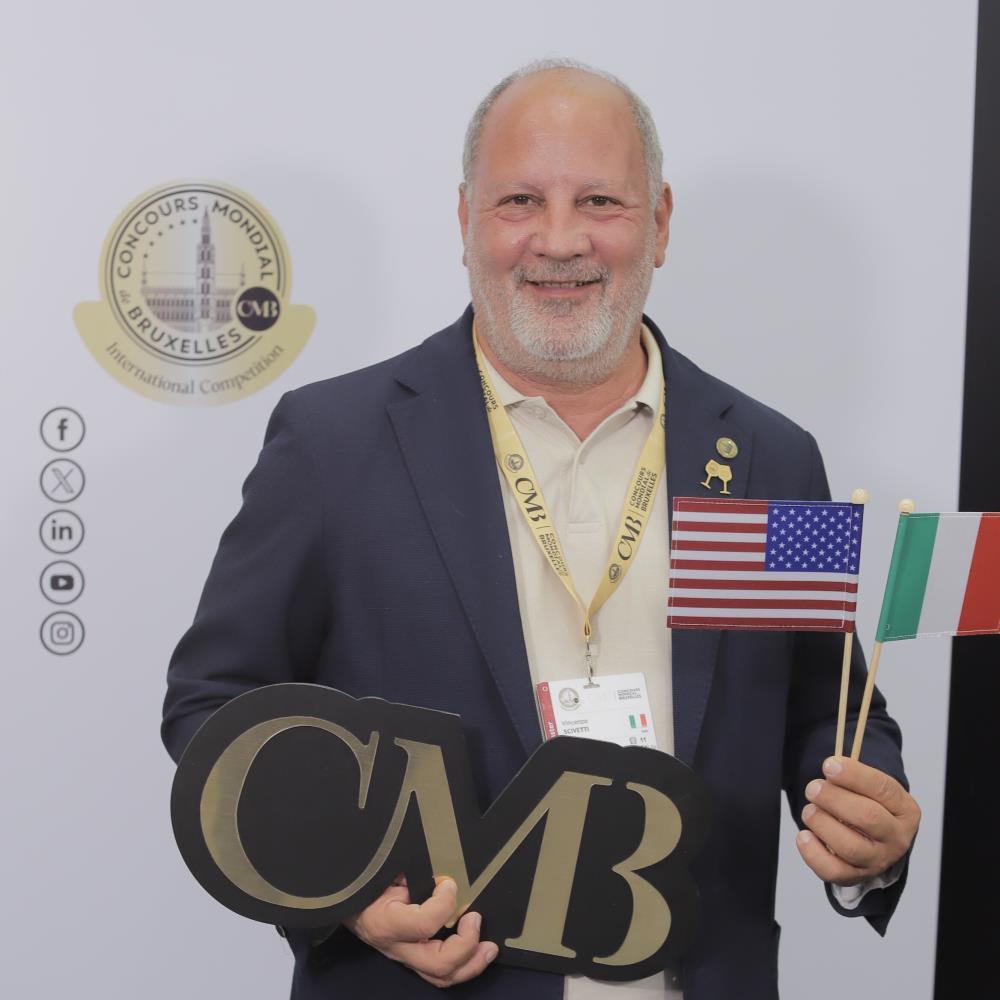 ONAV Puglia Ambassador, PR & Marketing consultant, teacher. He organizes regular tastings around spirits and cigars.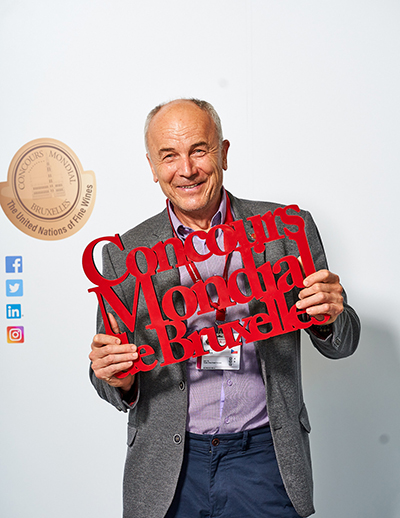 Vladimír Hipper
Czech Republic
Inernational wine taster – DipWSET
Oenologist, winemaker at Angel wines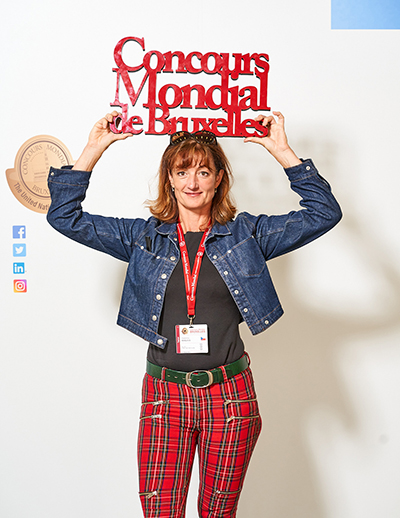 Vladimíra Mrázová
Czech Republic
Wine marketing expert – Wine taster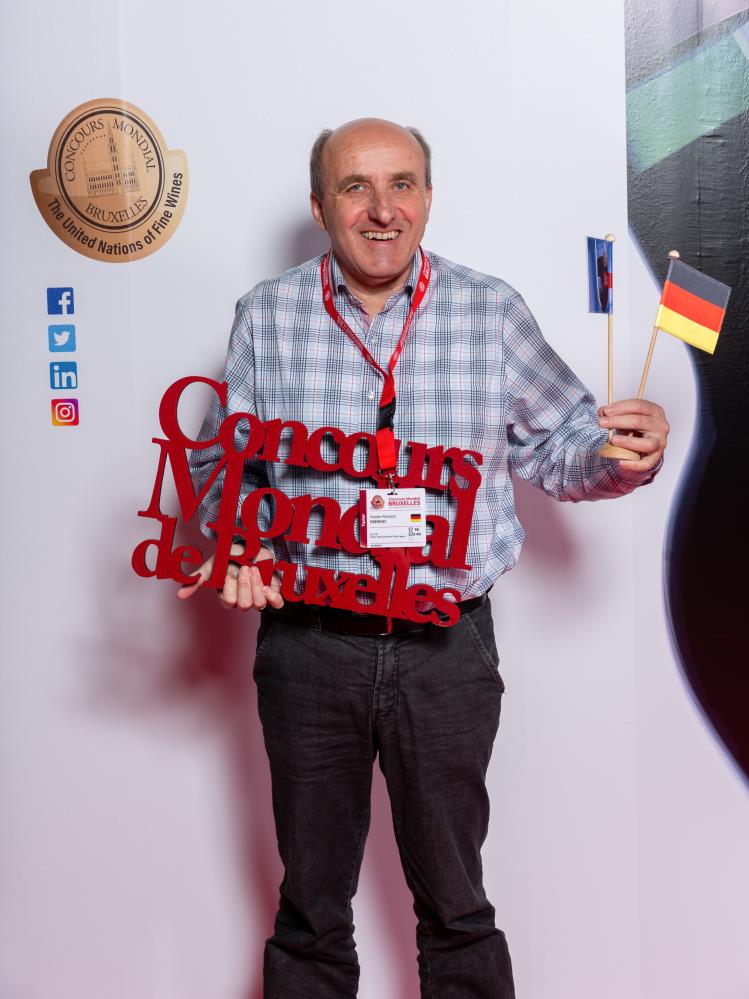 Walter Richard Eberenz
Germany
Editor: Badische Bauern Zeitung, Der Badische Winzer; Author: Rebe & Wein, La Vigne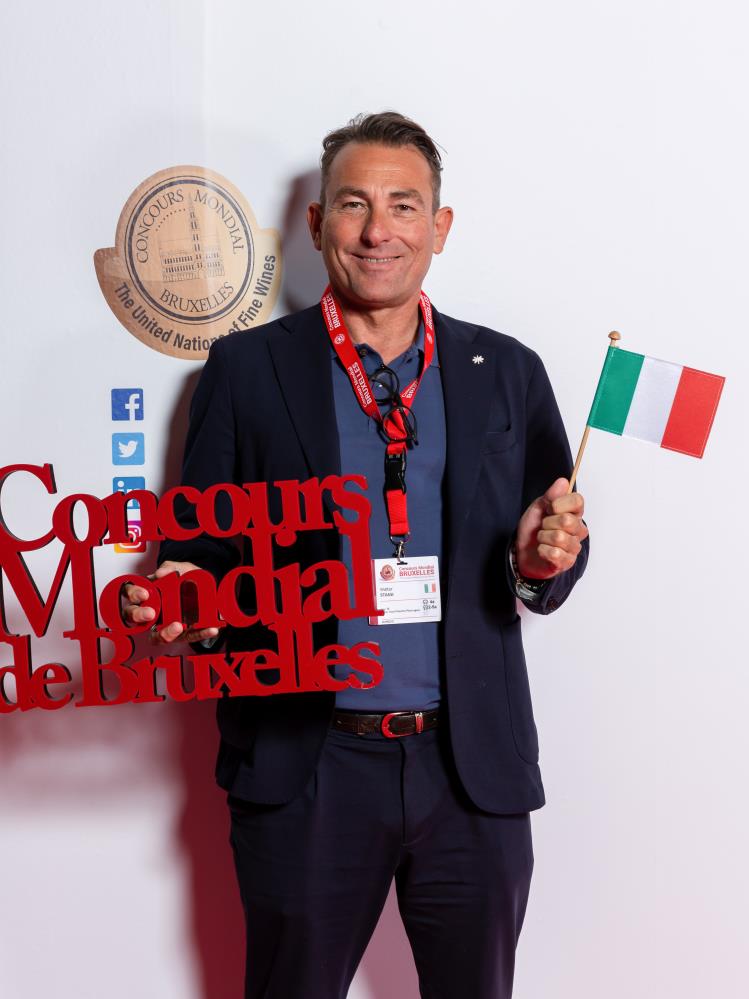 Director at Beverage Department – Pam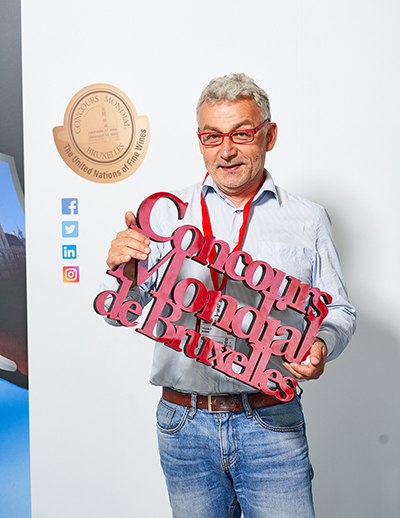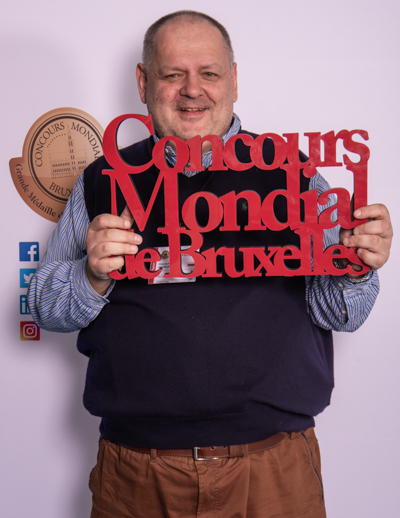 Wojciech Gogolinski
Poland
Senior Editor at Czas Wina. Author of the Encyclopedia Alkoholi.
Zbyněk Kopecek
Czech Republic
CEO of Vinařský dům Kopeček s.r.o. – Wine journalist – Wine sommelier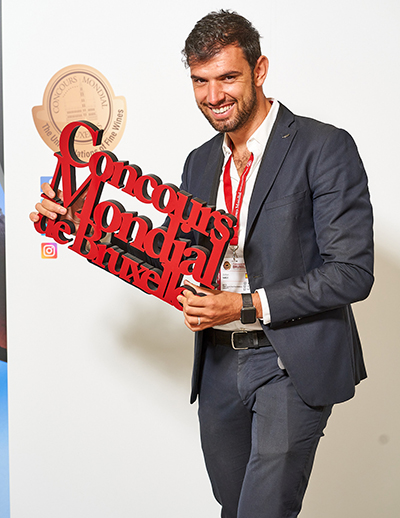 Wine connoissor – Wine educator – Manager at @foodlovertour – Content creator