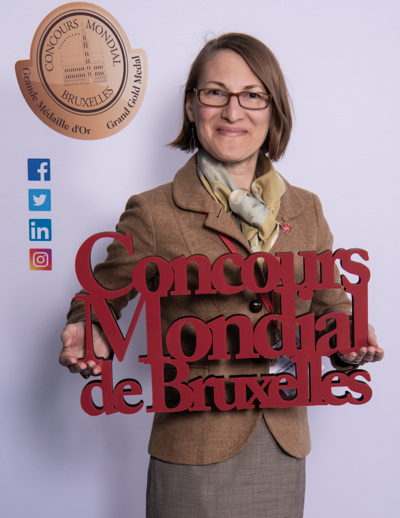 Aimée Suzanne Lasseigne New
Etats-Unis
NYC Brand Ambassador at Lieb Cellars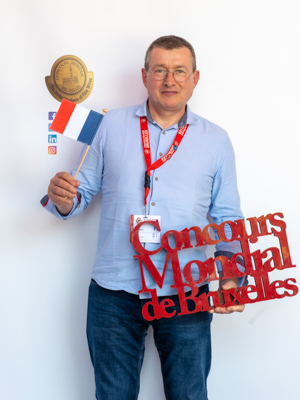 Directeur Syndicat et Section Interprofessionnelle des vins Côtes de Gascogne depuis 1998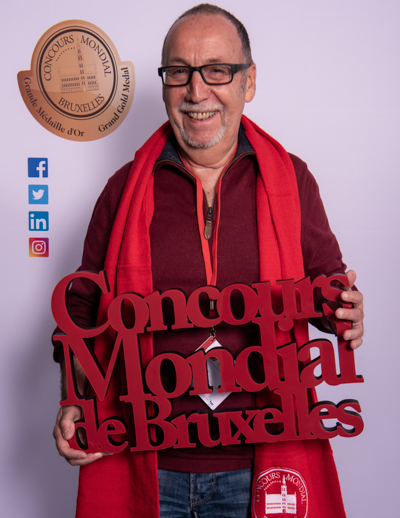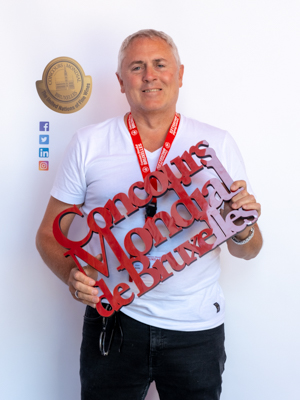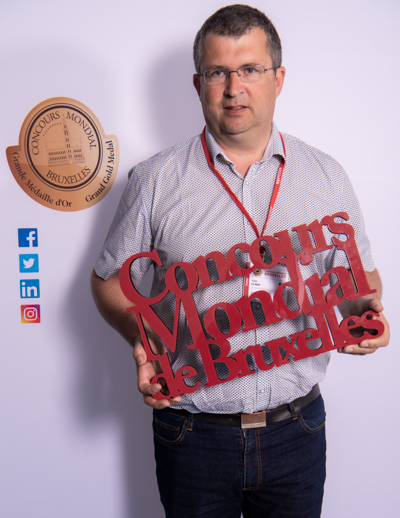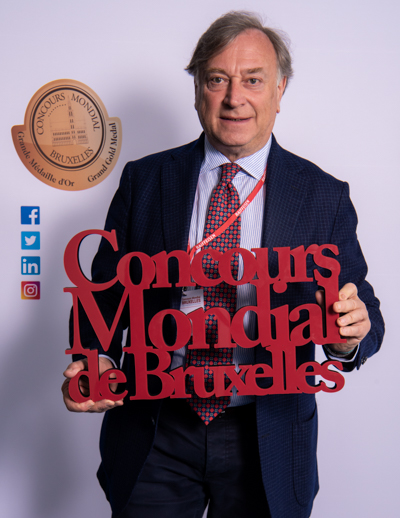 Alberto Schieppati
Italie
Food and Wine writer, journalist, editor-in-chief of the magazine Artù and Bartù. Born in Milan in 1955, he has been editor of many magazine and papers about wine and food: Food & Beverage, Fuoricasa, Bargiornale etc. He has been member of Jury in several international meeting and wine competition (Montreal, Toronto, Torgiano etc.).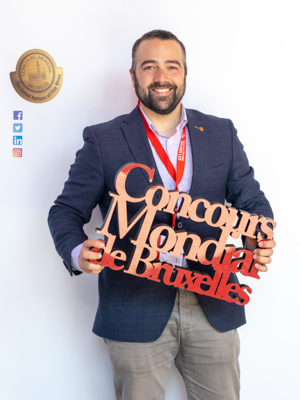 Alejandro López Facorro Paadin
Espagne
Sommelier, trainer and gastronomy and wine journalist with experience as an international taster. Graduated in Industrial Design Engineering and Product Development, he trained in Project Management.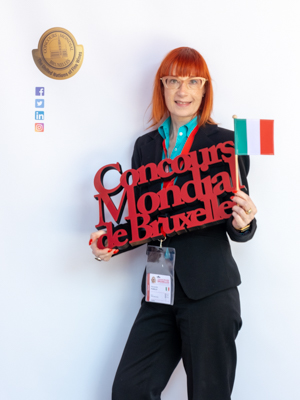 Alessandra Piubello
Italie
Journalist, writer and expert wine taster is the editor-in-chief of several magazines (including Queen International and Prince) as well as the author of several books and articles on wine and food tourism both in Italy and abroad. She is the co-editor of the Veronelli Guida Oro I Vini wine guide (the only italian woman with this responsible role – all the other guides have men in the top position – the first to hold this role in the guide's thirty years of activity, as it was the first wine guide published in Italy) and author for L'Espresso's Ristoranti d'Italia guide.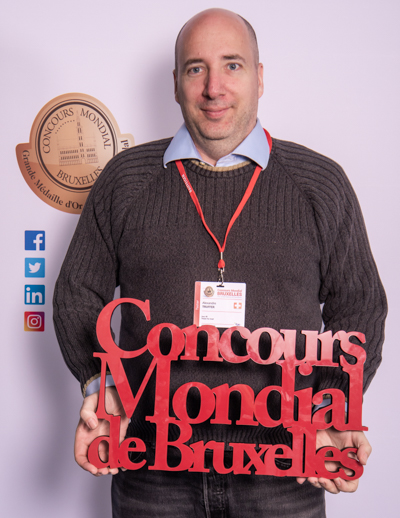 Chief Editor (french version) of VINUM Chief Editor RomanDuVin.ch (blog) Journalist for wine magazines in Switzerland. Autor of various wine books.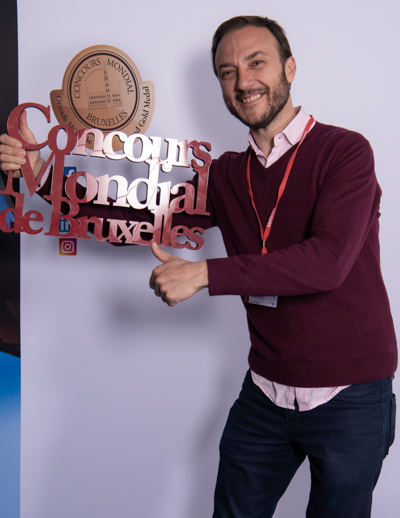 Alvaro Cerrada Bueno
Espagne
CEO of Yalocatoyo, Online Marketing and wine consultant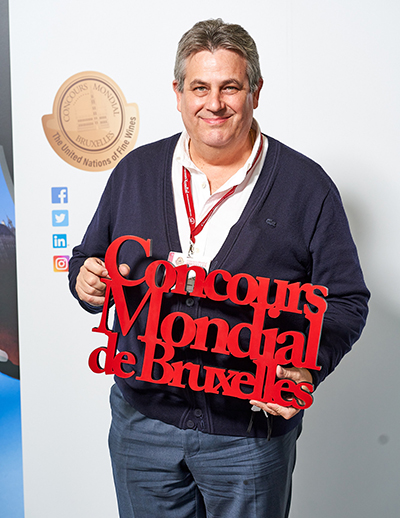 Sommelier, Wine-spirits & Cigar Educator, Hotel School and Food pairing Educator. Distributor of wine and Spirits – Funchal – Madeira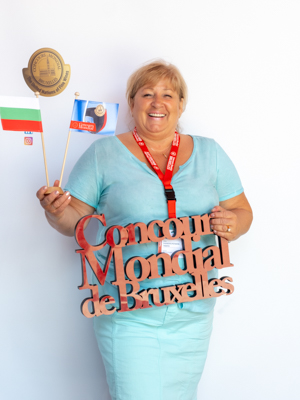 Ana Radkova Petkova – Taseva
Bulgarie
Wine expert at METRO Cash & Carry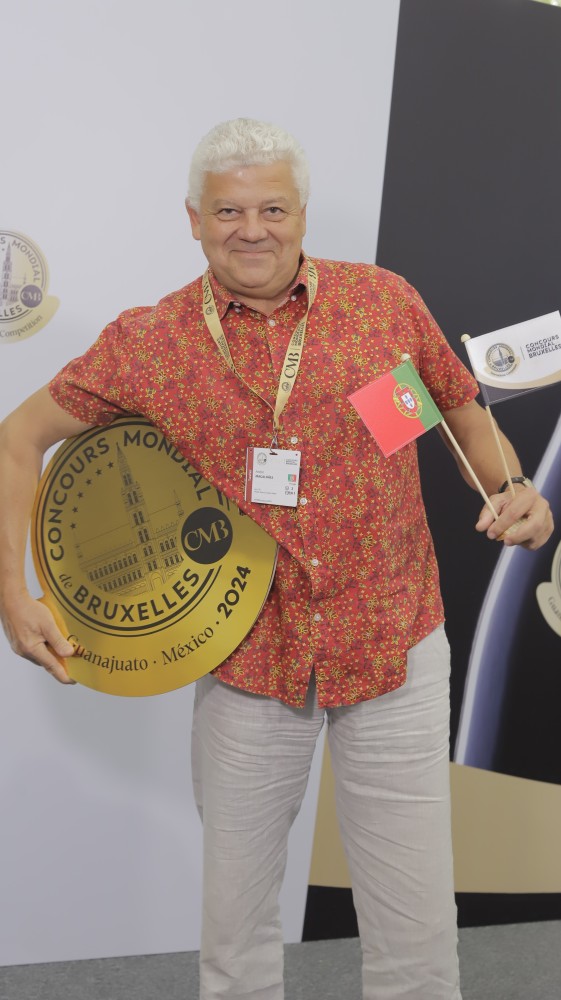 Food and Wine Writer, Wine Passion Magazine Chef/Owner @ A Taberna da Rua das Flores, Lisbon, Portugal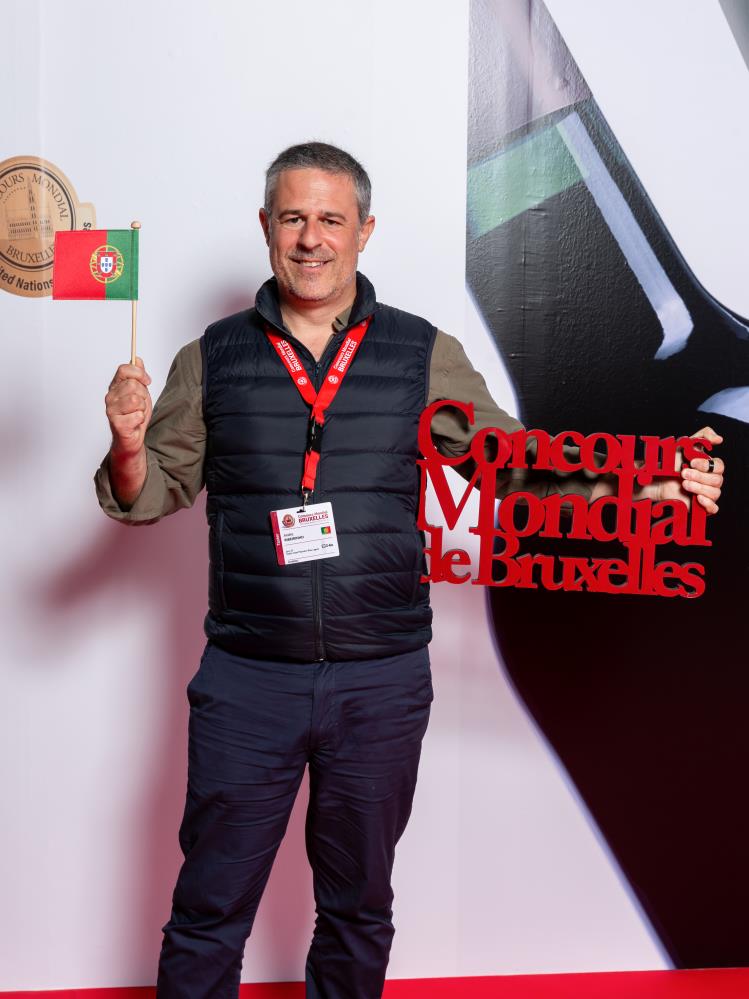 Andre Ribeirinho
Portugal
Food, Wine & Travel Entrepreneur, Pocket Wine Book Collaborator, Chief Wine Evangelist at Adegga and WineSpots, Based in Lisbon, Portugal, Port Wine Ambassador.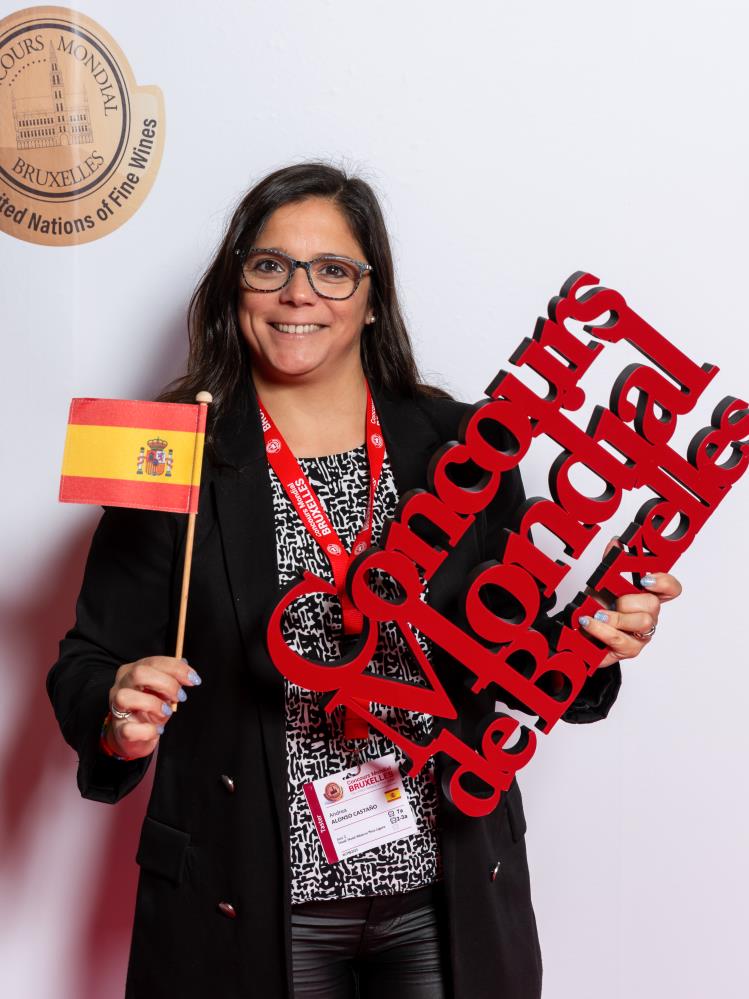 Andrea Alonso Castaño
Espagne
Sommelier, Winner of "La Nariz de Oro 2010",Wine Buyer at Makro Spain and Global Manager of spanish, portuguese and new world wines at METRO Group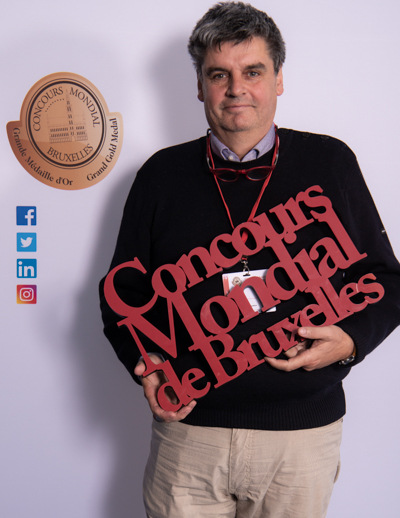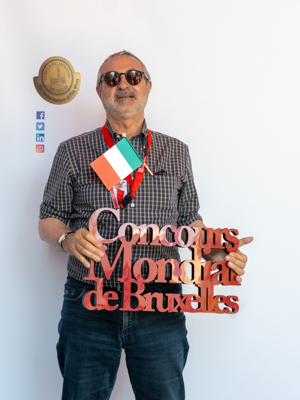 Andrea Gabbrielli is a journalist and wine writer based in Rome. Collaborates with the economic weekly Tre Bicchieri and Gambero Rosso group.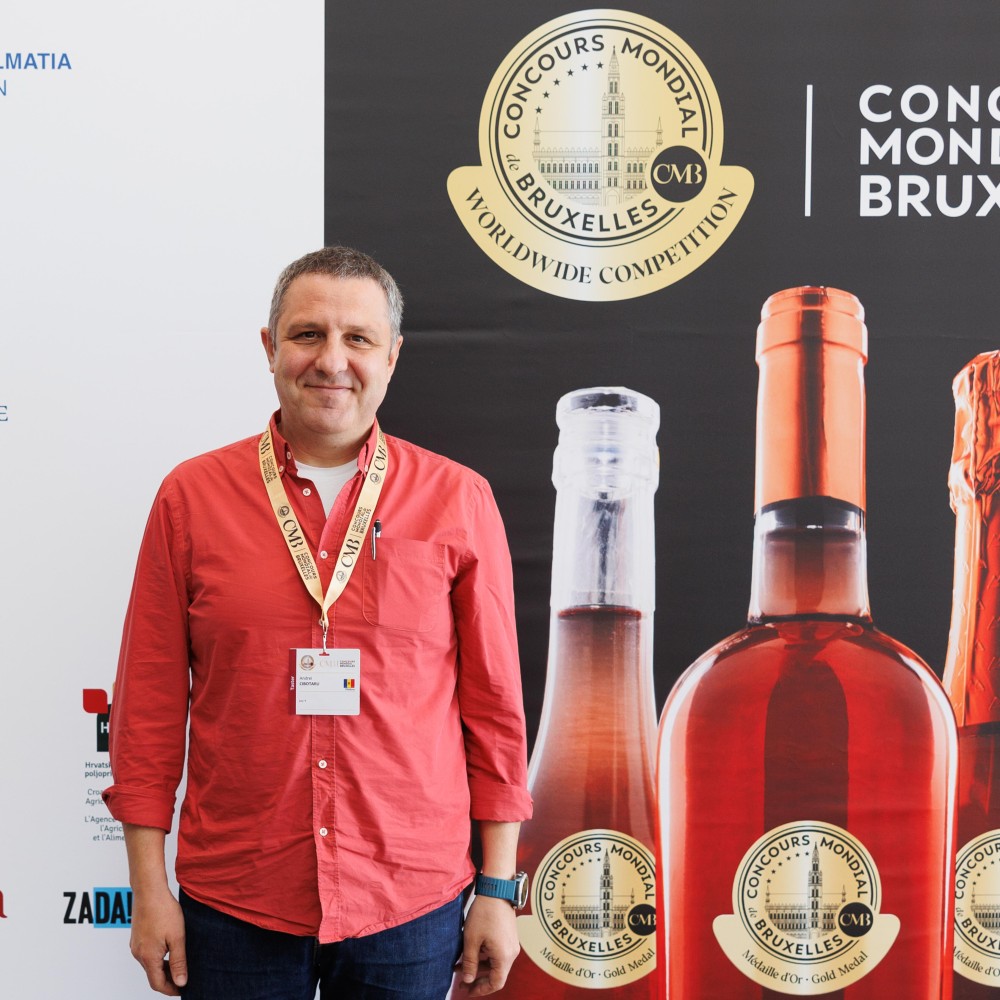 Andrei Cibotaru
République de Moldavie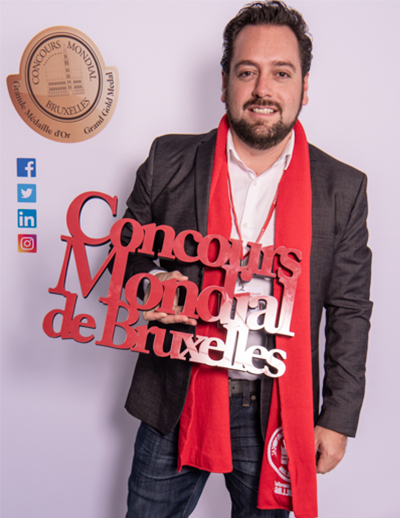 Andres Amor Marquez
Mexique
Sommelier, restaurant consultor and gastronomic journalist. Link with producers
at México Selection by Concours Mondial
de Bruxelles.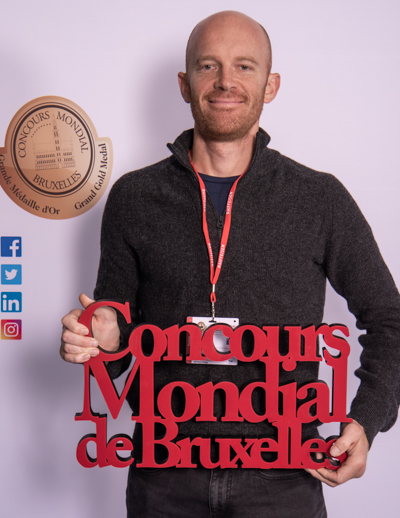 "Crowned the 2009/10 WCA Wine Journalism 'Young Gun', in my spare time I'm a wine judge and recently graduated with a Masters in Wine Technology & Viticulture from Melbourne University."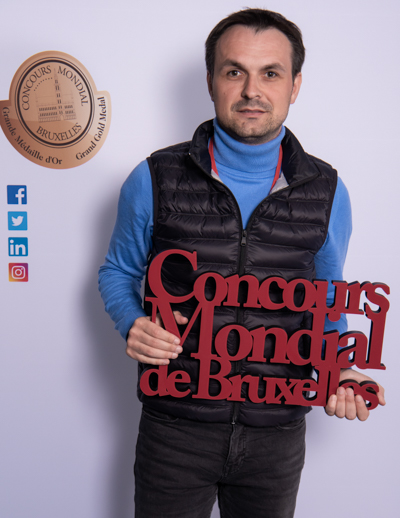 Andrian Digolean
République de Moldavie
Marketing Expert – National Office for Vine and Wine (Wine of Moldova), Republic of Moldova.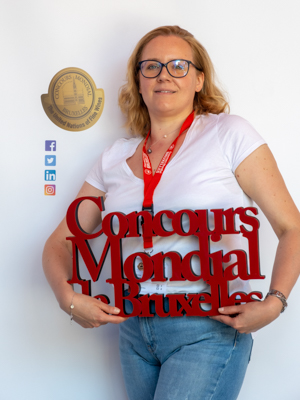 Journalist; Rose dedicated ; wine culture promotor ( wine events for consumers and industry ; enotourism) Own website www.pink-mode.com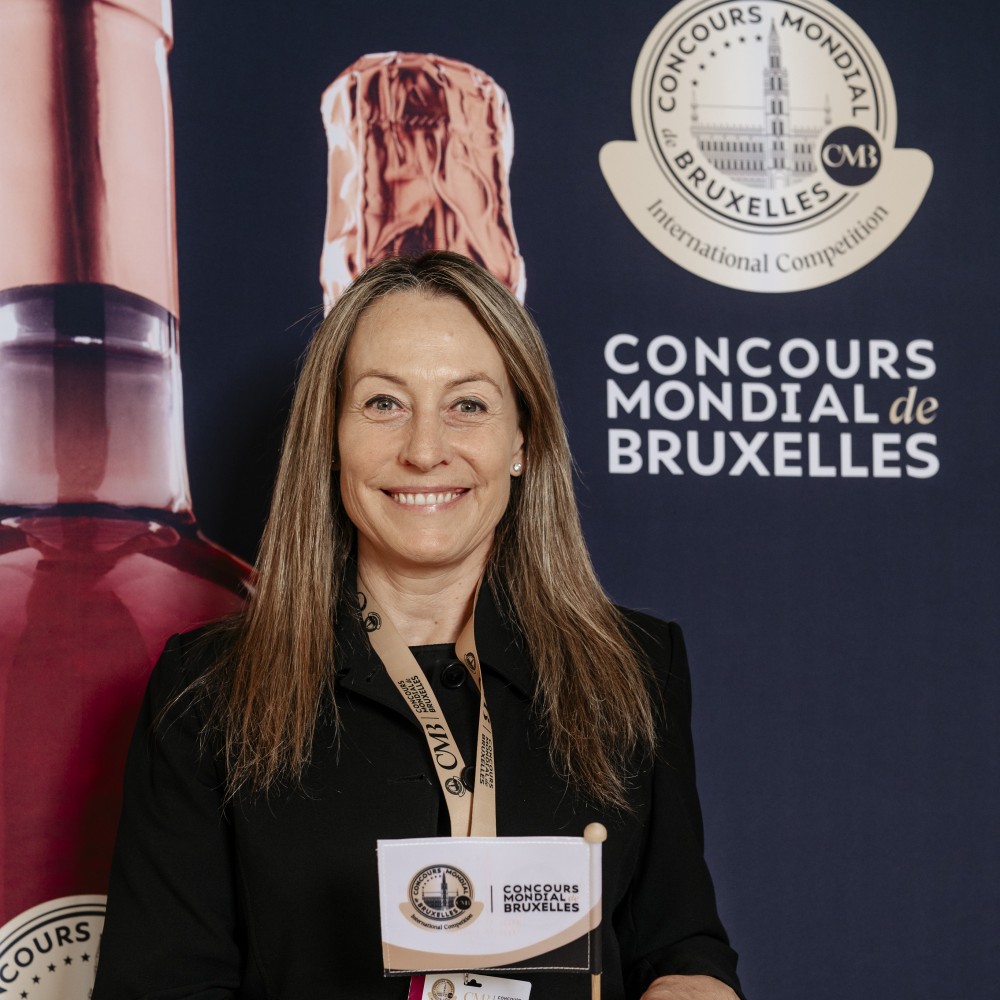 Présidente des Sommeliers Catalans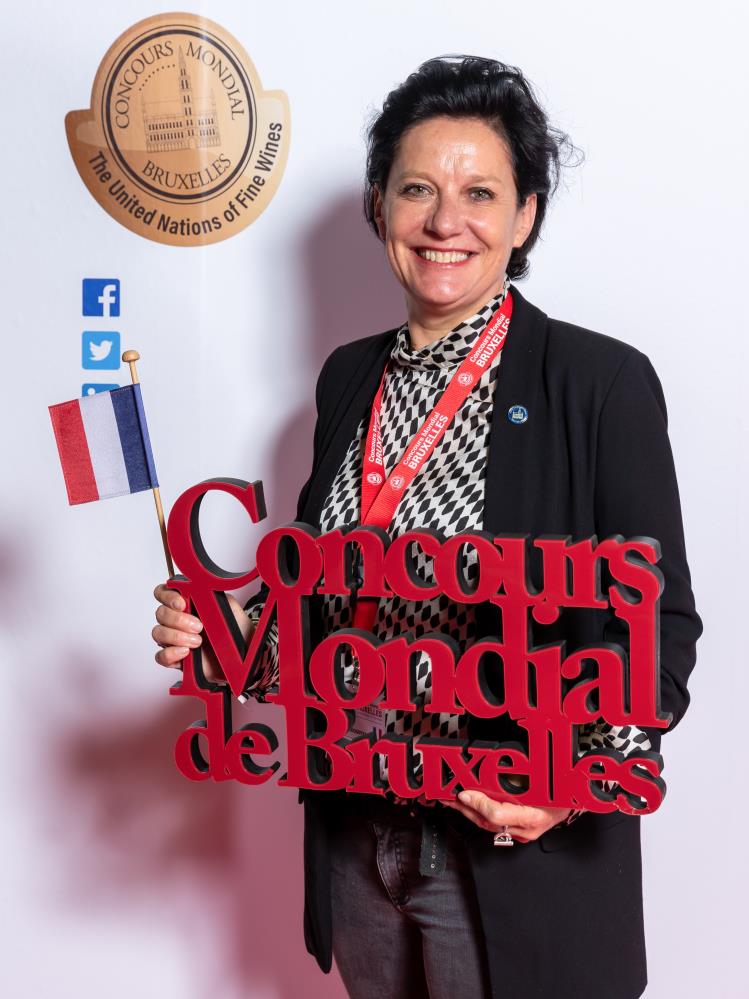 Anne Schoendoerffer
France
Freelance journalist ans speaker, specialized in wine.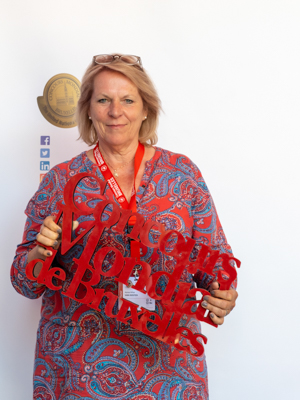 Anne-Wies Van Oosten
Pays-Bas
Wine&Food Journalist and Consultancy, Owner of www.anne-wies.nl, Member of FIJEV, International Wine Judge.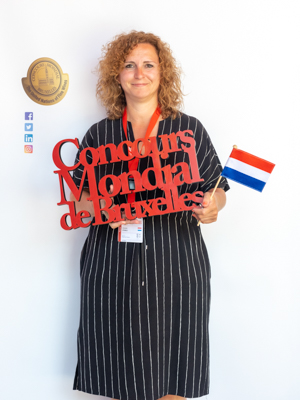 Wine category manager/buyer at Mitra Drankenspeciaalzaken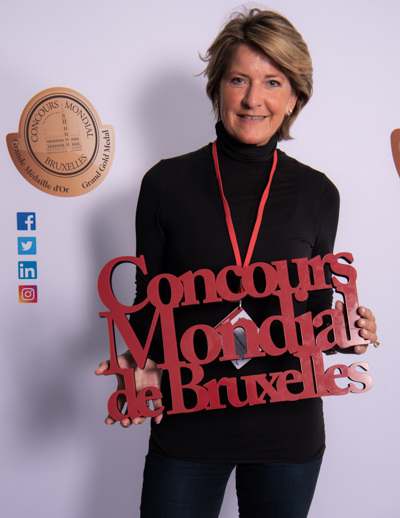 Ans Van Der Weijden RV
Pays-Bas
Consultant to Dutch on-trade; consultant to wine producers targetting Dutch market. Co-author of Guide to Dutch Wines.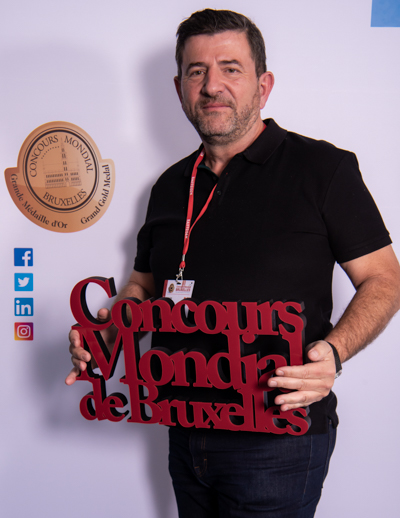 Inspecteur au Contrôle Suisse du Commerce des Vins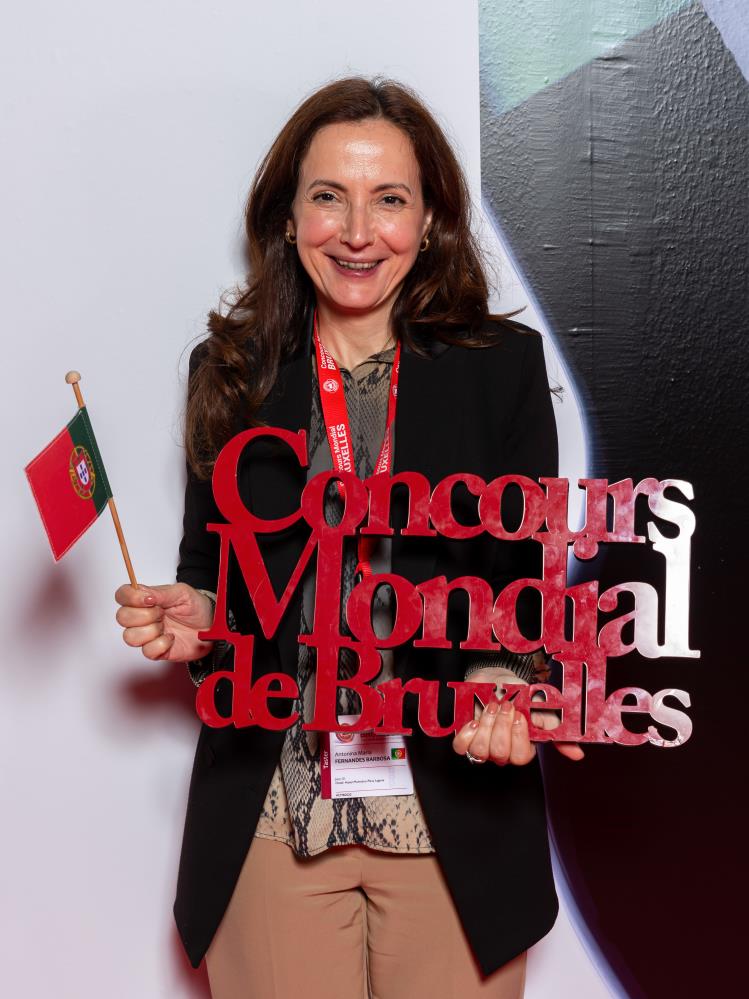 Antonina Maria Fernandes Barbosa
Portugal
General Manager and winemaker at Falua, sociedade vinhos SA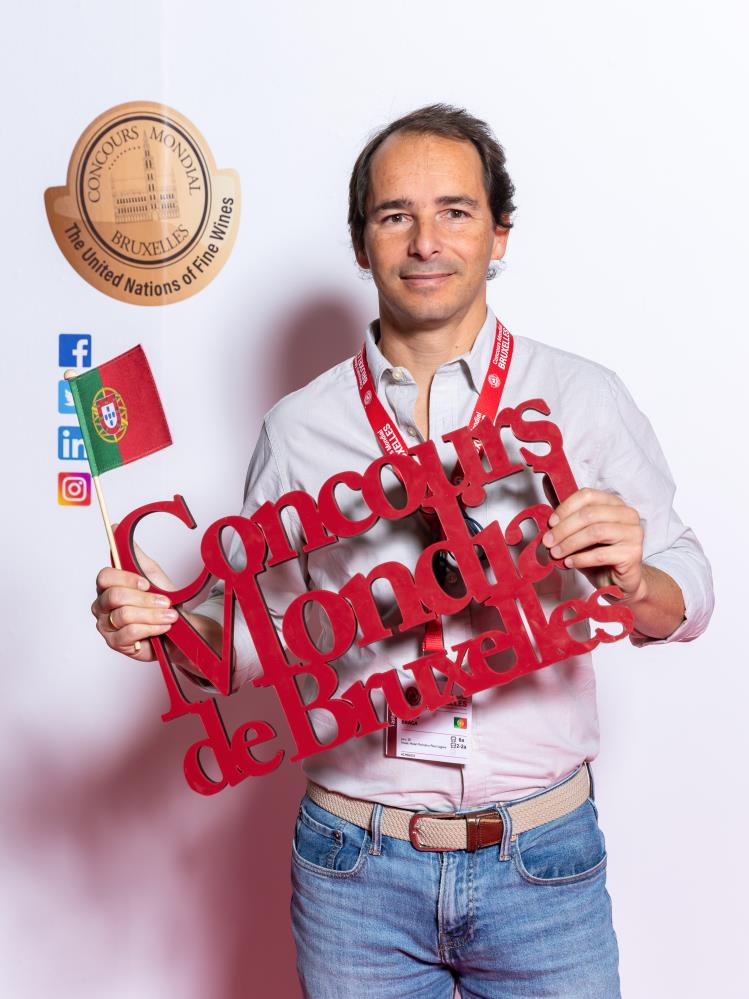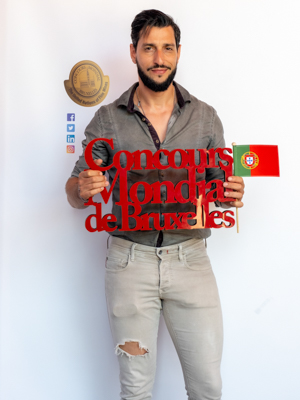 Wine Guru Anantara Vilamoura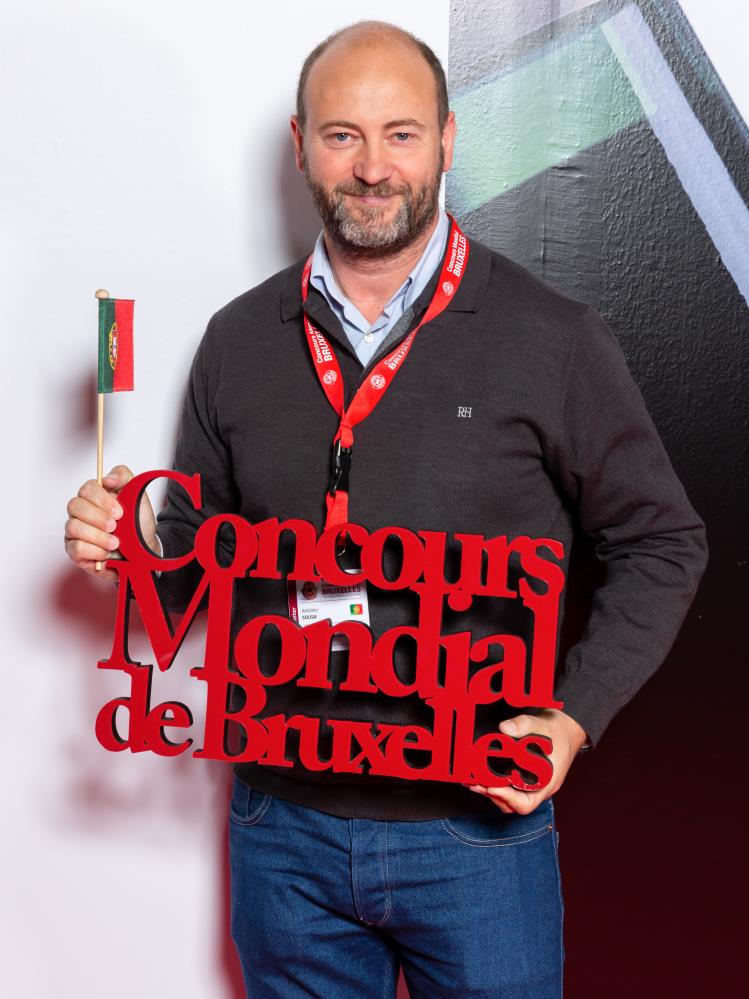 Enologist at Vinho Verde and Douro Region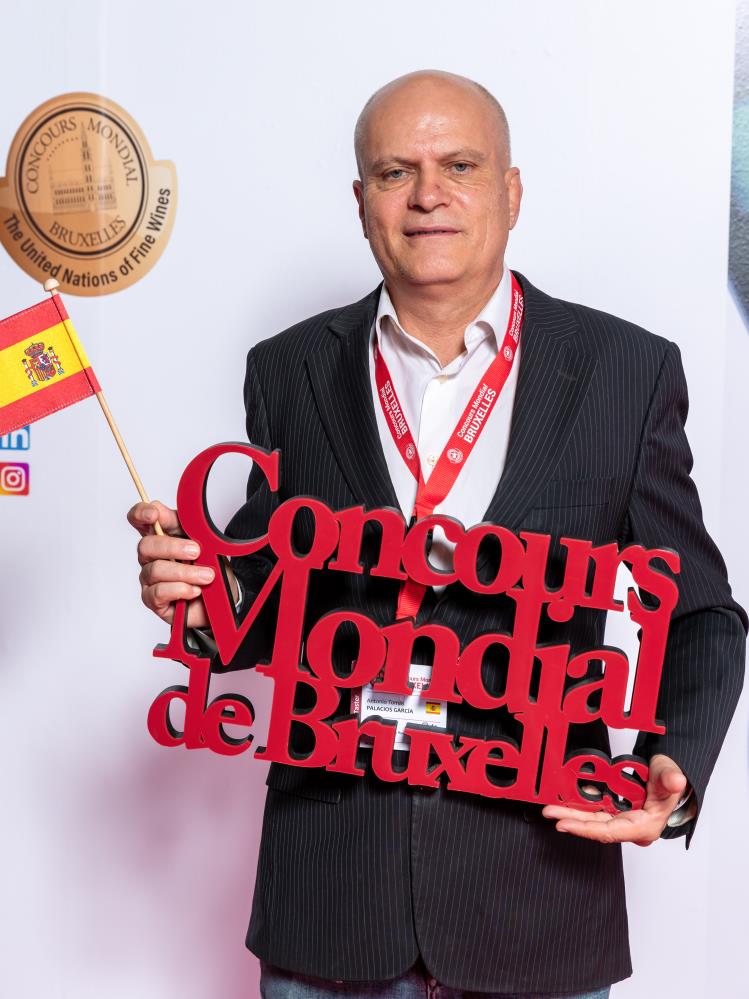 Antonio Tomás Palacios García
Espagne
Enólogo, Laboratorios EXCELL IBÉRICA S.L. Logroño, La Rioja, Dotor en Biologia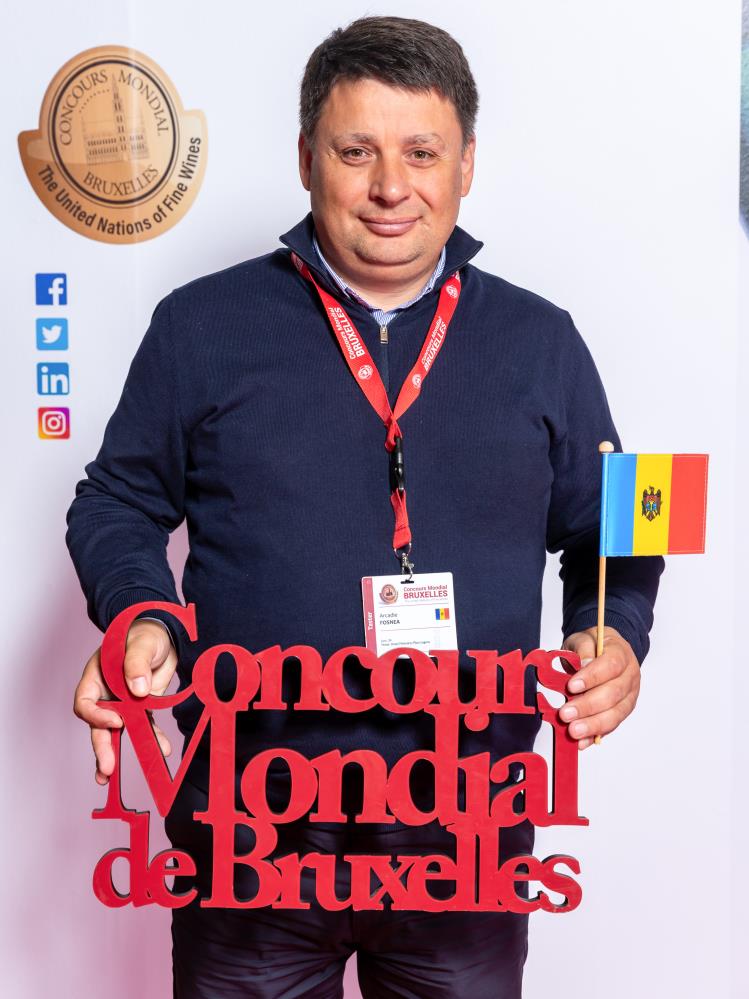 Arcadie Fosnea
République de Moldavie
Enologist, President of the IGP Codru association, President of the association of small wine producers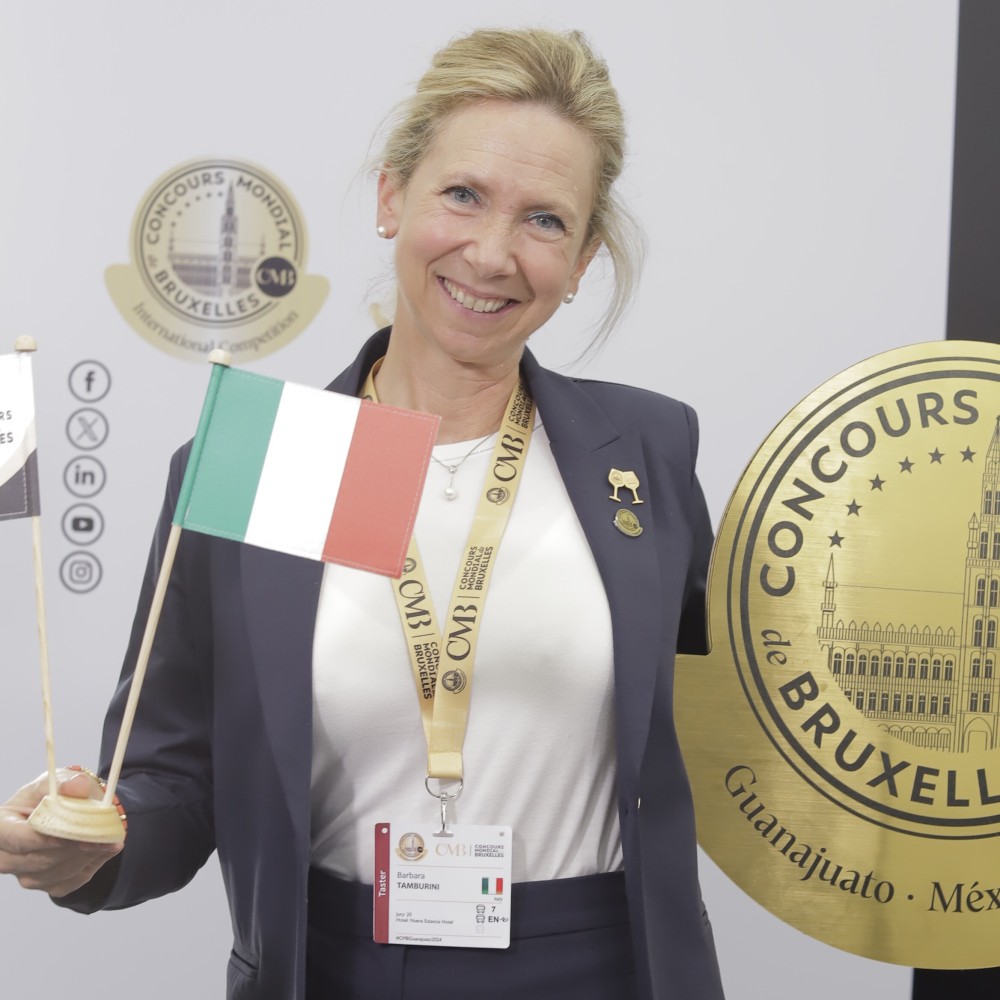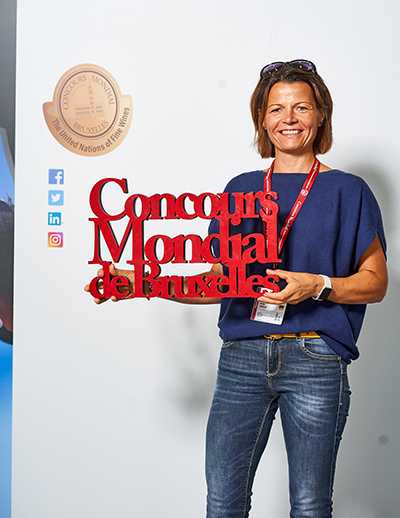 DipWSET and Wine Marketing Expert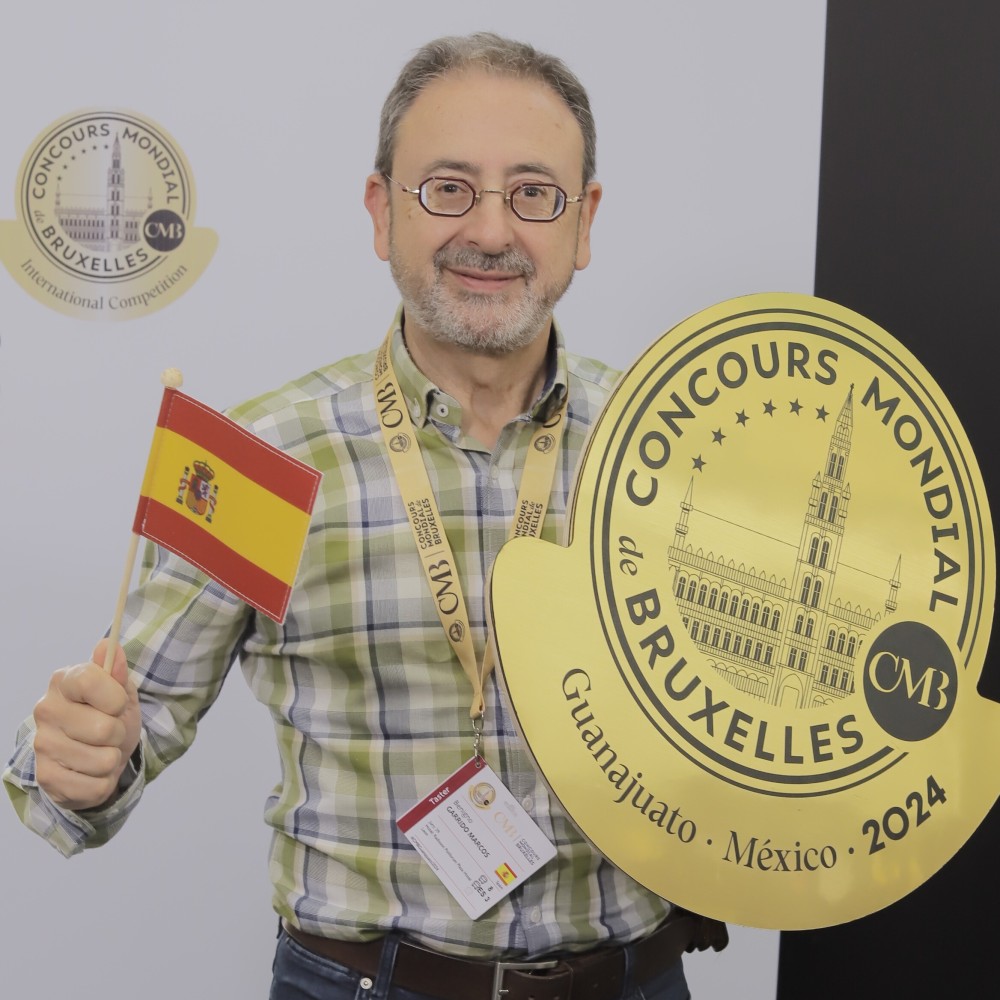 Benigno Garrido Marcos
Espagne
Oenologist. Food and Wine – Century Foundation for Tourism and the Arts of
Castilla y León.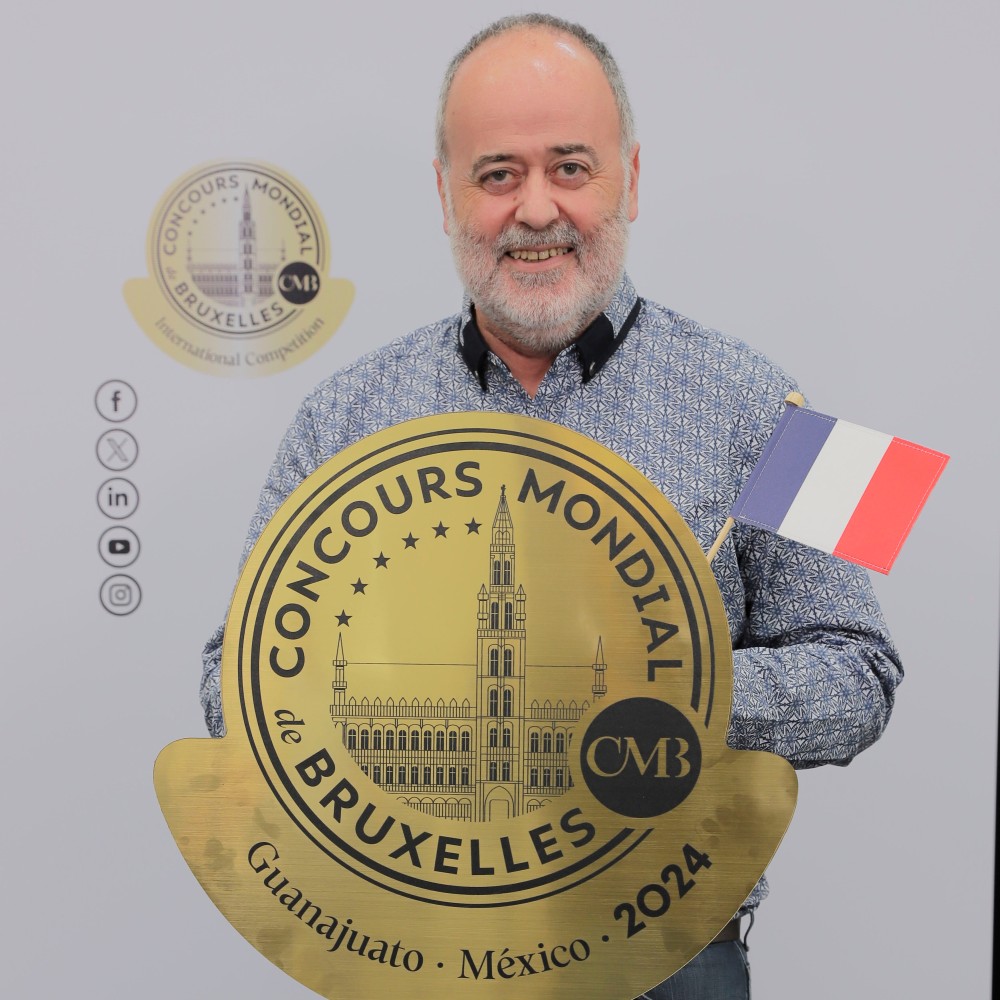 Loire wines specialist. Trade France-Japan wines and saké Former Director of the Bureau Interprofessionnel des Vins du Centre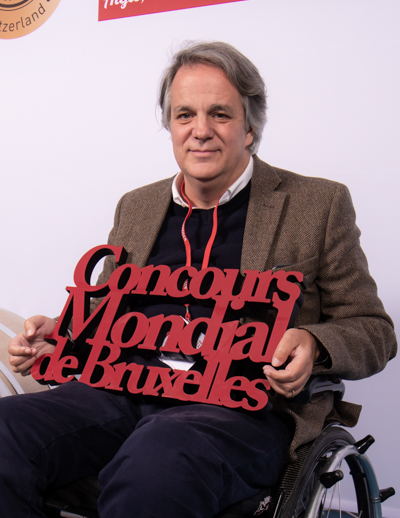 Technical and Certification Director at Douro and Port Wine Institue (IVDP). Invited Professor at Catholic University and Portucalense University in the área of wine tasting for post-graduations.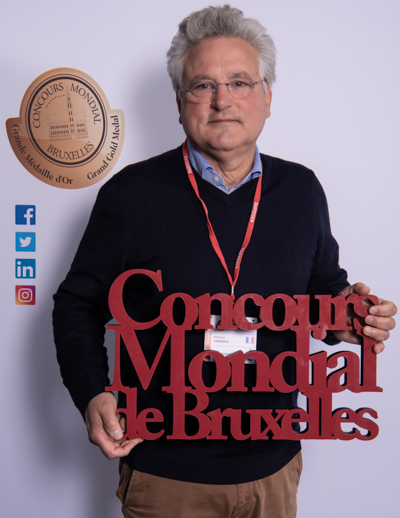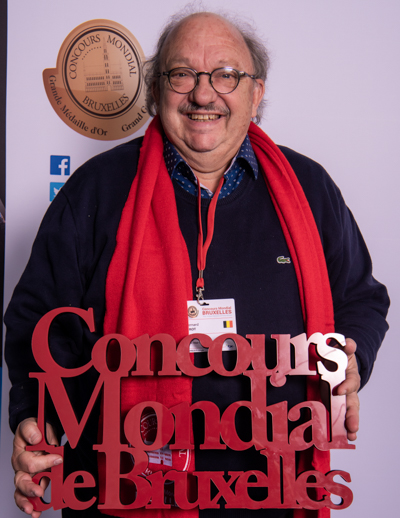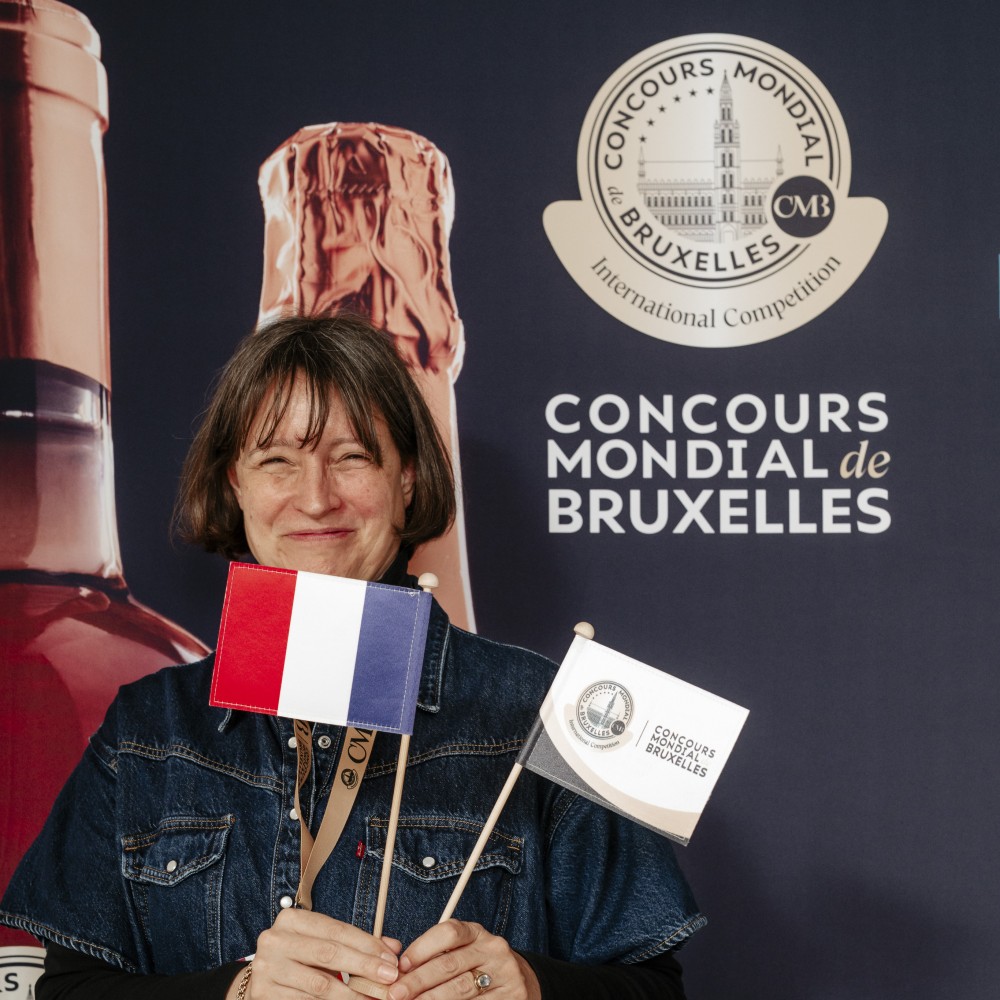 Independent wine consultant and educator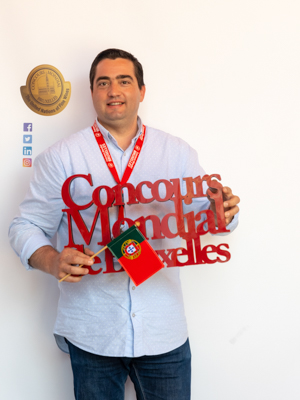 Best Sommelier of Portugal wine man – Wine shop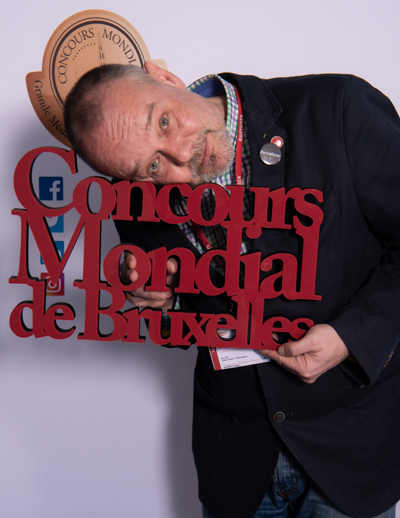 Bachelor of science in food technology, Graduation in wine technology on University of Ljubljana, Biotechnical faculty. Member of Berliner Wine trophy in last 7 years, Riesling du Mond (Strasbourg) and Vinoforum in Central Europe. Regular contributor in wine & food issues in Slovenian magazines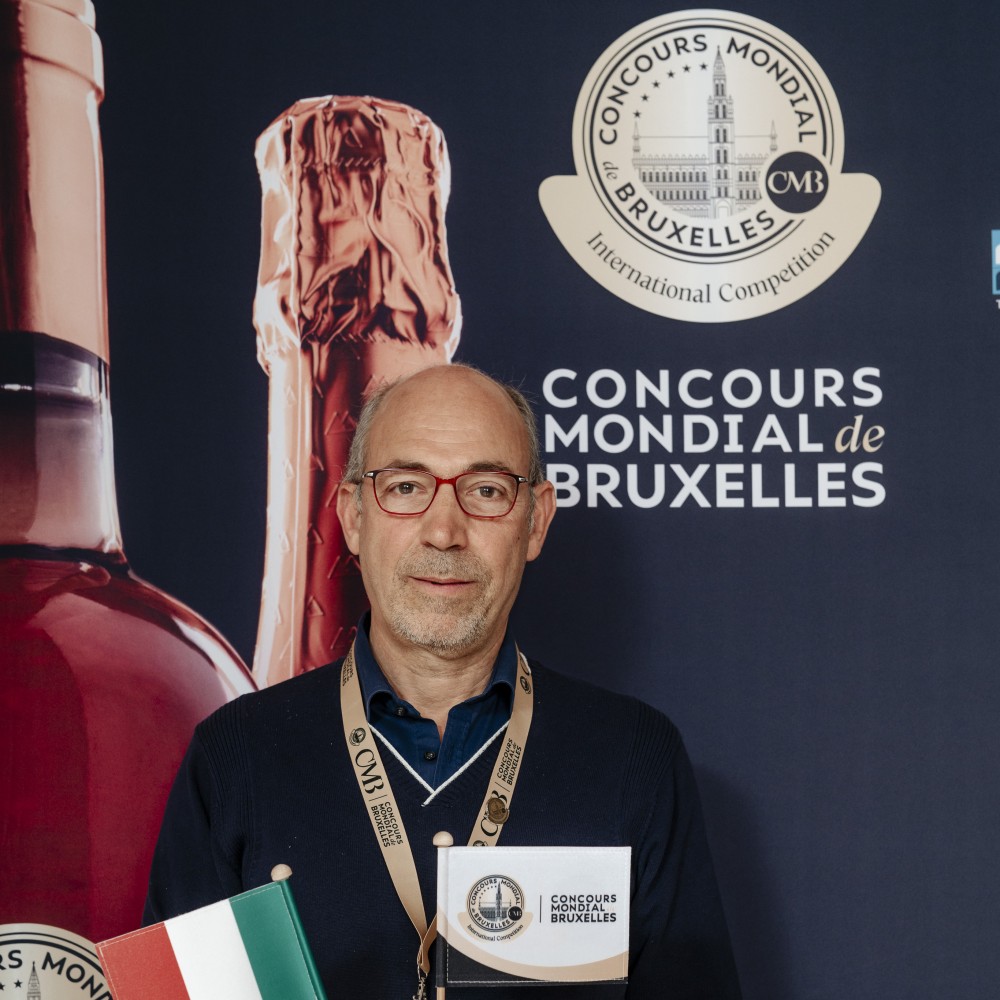 Carlo Dugo is founder and CEO of Enosis Ltd Co. Representative agency, a company specializing in import and export services of wine, spirits and fortified wines products with high quality standards. Carlo is the Italian ambassador for both Concours Mondial de Bruxelles and Spirits Selection by Concours Mondial de Bruxelles.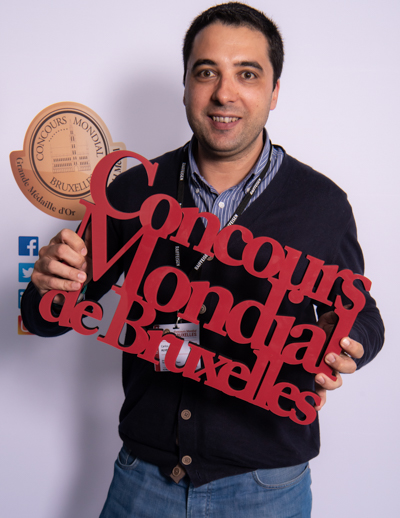 Winemaker of Sogevinus for Port Wine. Nominated for the Awards "Fortified Winemaker of the Year" by IWC in 2016 and nomeaded " Fortified Winemaker of the Year 2016" by Revista de vinhos (portuguese wine magazine).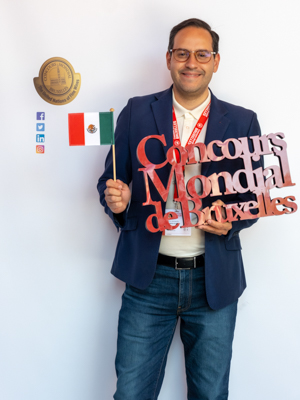 Carlos Armando Borboa Suárez
Mexique
Sommelier and specialized wine & spirits journalist. Columnist for El Universal Newspaper Mexico City. Educator in wine at the Mexican Sommelier Association and for the Master of Wine at CESSA Universidad Mexico City. Wine and spirits consultant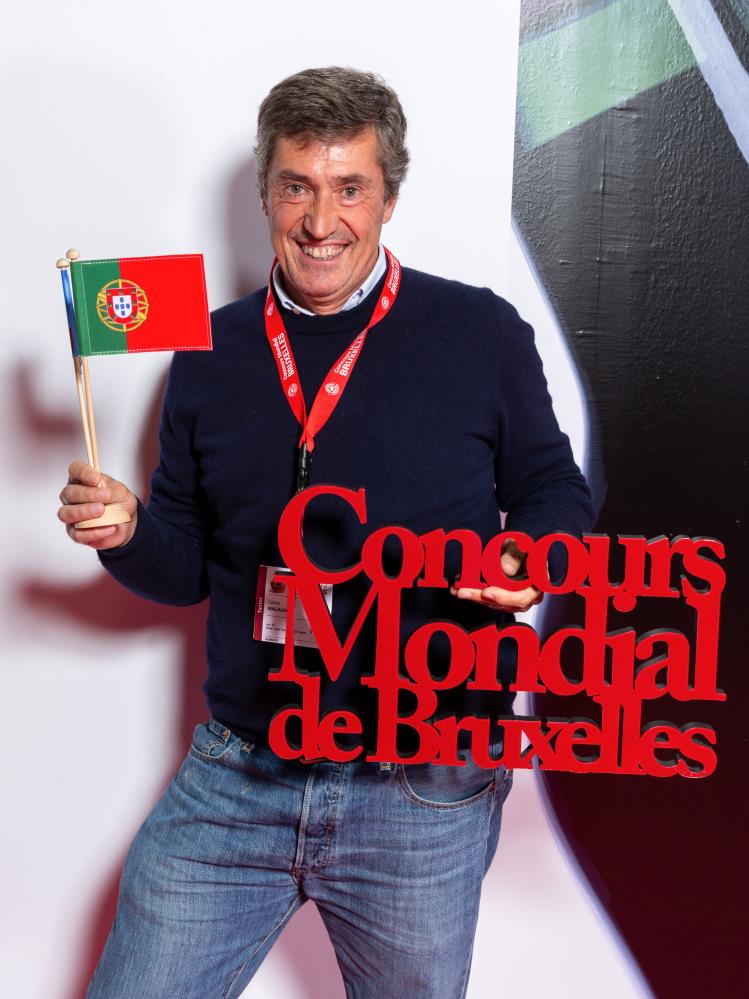 Carlos Magalhães
Portugal
Oenologist and teacher at the Sommelier School of Porto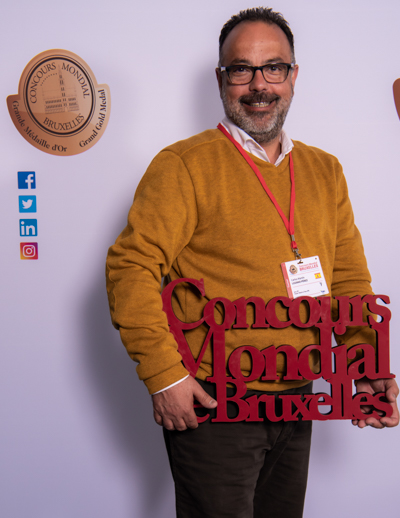 Carlos Martín Lozano Pérez
Espagne
President of the Association of Enologists of the Canary Islands-AEC. Enologist of Llanovid, S.C.L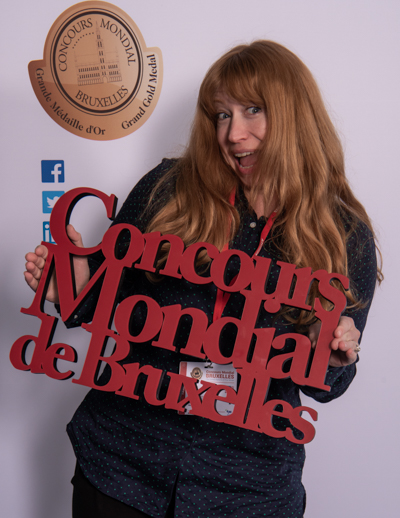 Editor and contributing writer for SevenFifty Daily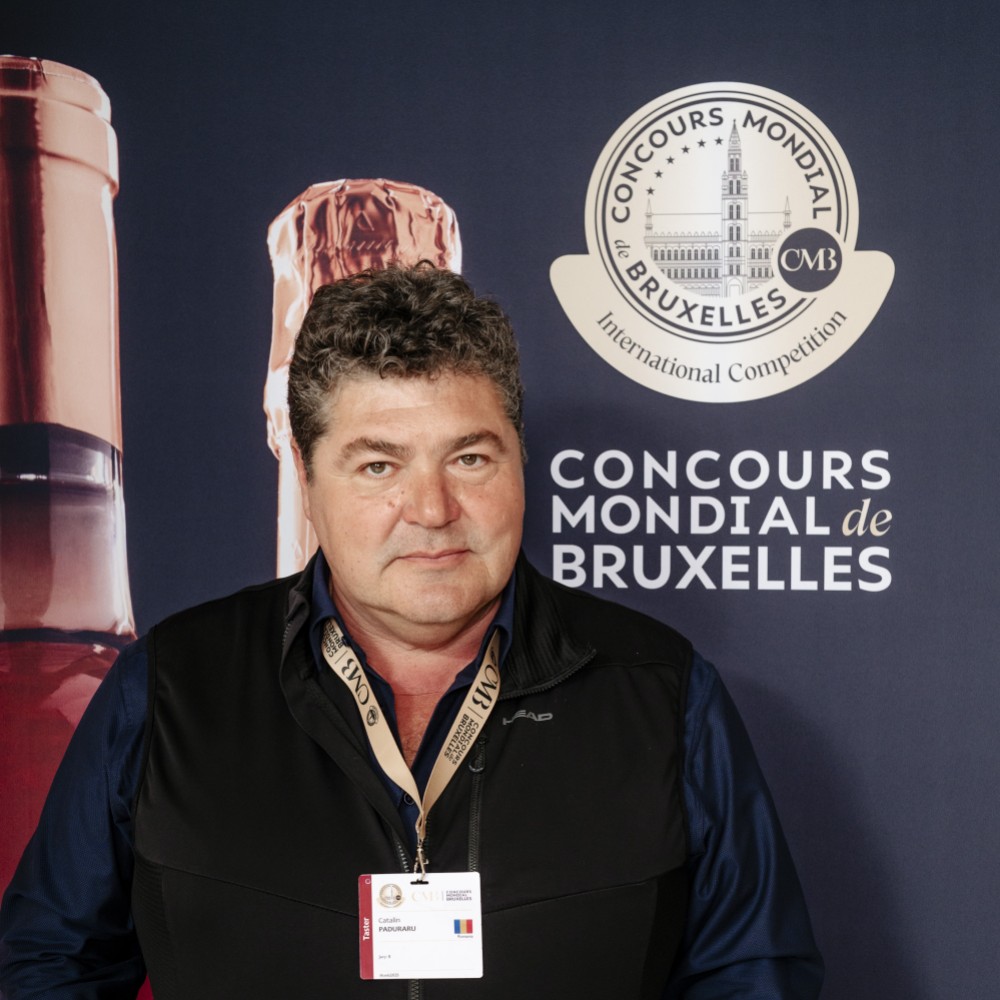 Catalin Paduraru
Roumanie
Phd Viticulture, Wine Journalist, Producer TV Wine Show, Wine Ambassador ADAR (Romania Authorized Wine Tasters Association), Eques OEVE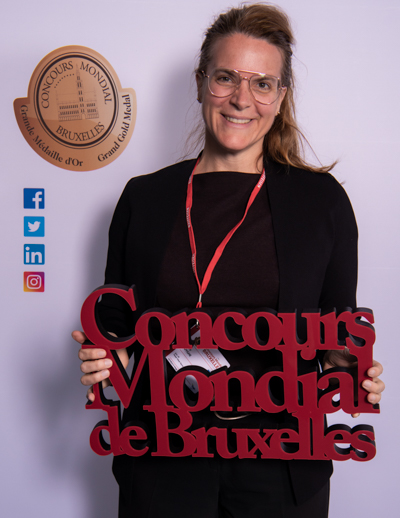 Co-founder and CEO of Enolytics LLC, Journalist by training and writes for Forbes online Founder of Harvard Alumni in Wine and Food. Author of the books Hungry for Wine: Seeing the World through the Lens of a Wine Glass. Find her online at CathyHuyghe.com, Enolytics.com, and WritingForSeva.com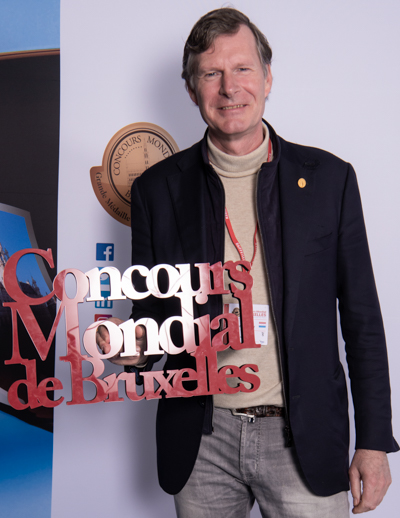 Cees Van Casteren MW
Pays-Bas
Wine consultant, writer and freelance journalist, twice winner of the Dutch wine tasting championships 'Prix Pommery', Ambassadeur du Champagne and Master of Wine. Chairman of Association of Vinologists in The Netherlands. Author of 10 books. Columnist in daily newspaper.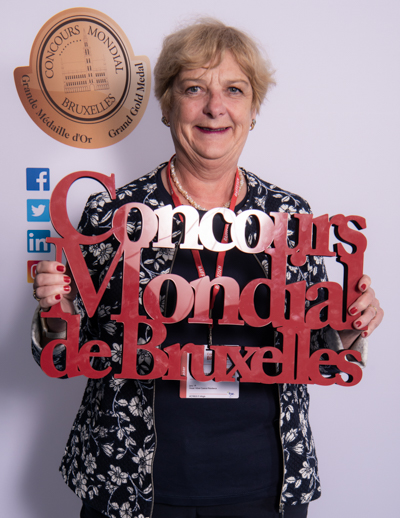 Chantal Aeby Puerro
Suisse
Director Swiss Federation of vine growers (Fédération suisse des vignerons) and General Secretary of the Interprofessional Organization of vine and swiss wine (Interprofession de la vigne et des vins suisses)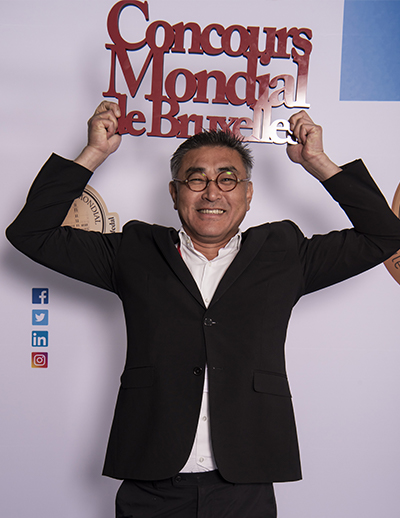 Chienhao Chen
Chine, Taiwan
Technicien en Oenologie, Winemaker, Journalist: Gourmet World, Joker Wine Lover, Decanter (Chinese version/Taiwan) – Wine and Spirits Educator. Professor at National Kaohsiung University of Hospitality and Tourism. Professor at HK University of Hospitaliy and Tourism.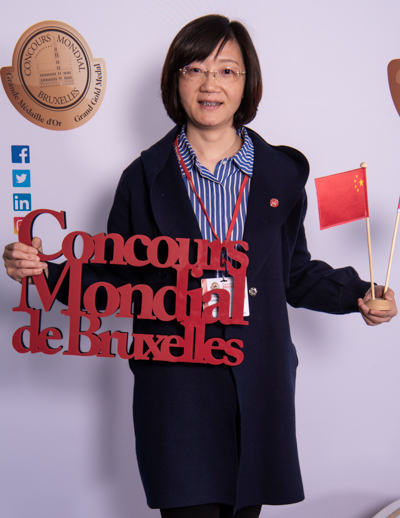 Technical director at Xinjiang citic guoan wine co. LTD.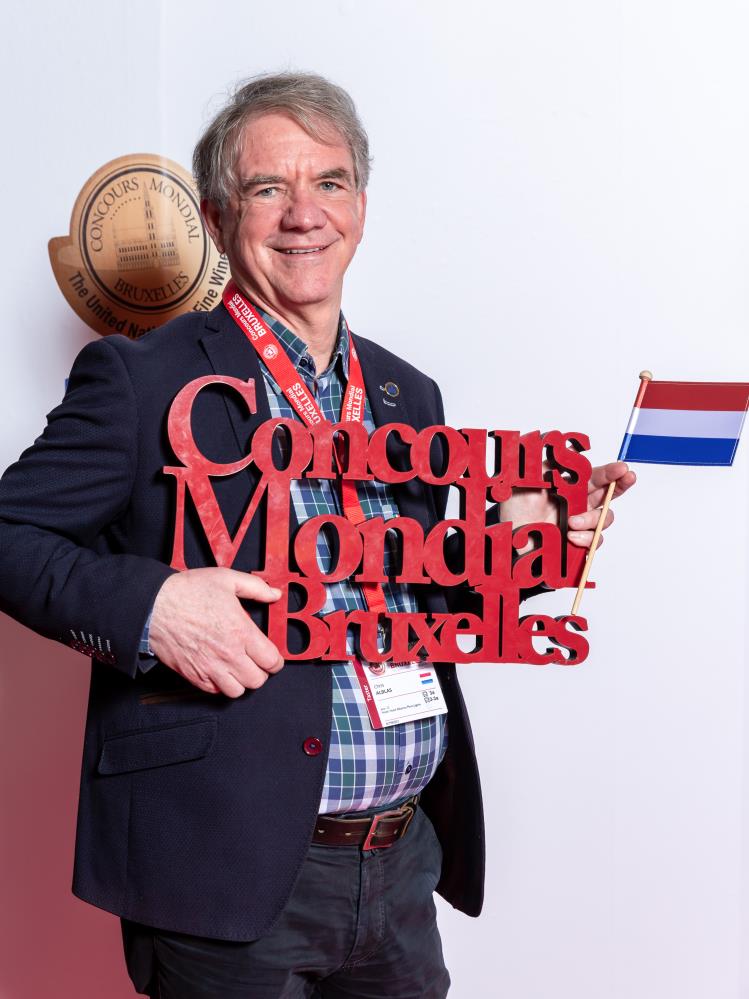 Wine education at the Dutch Wineacademy, member of the editorial committee of the Dutch Wineacademy,Owner of the webshop www.biowijn.info, writing for www.wijnjournaal.nl, international wine- and spirit judge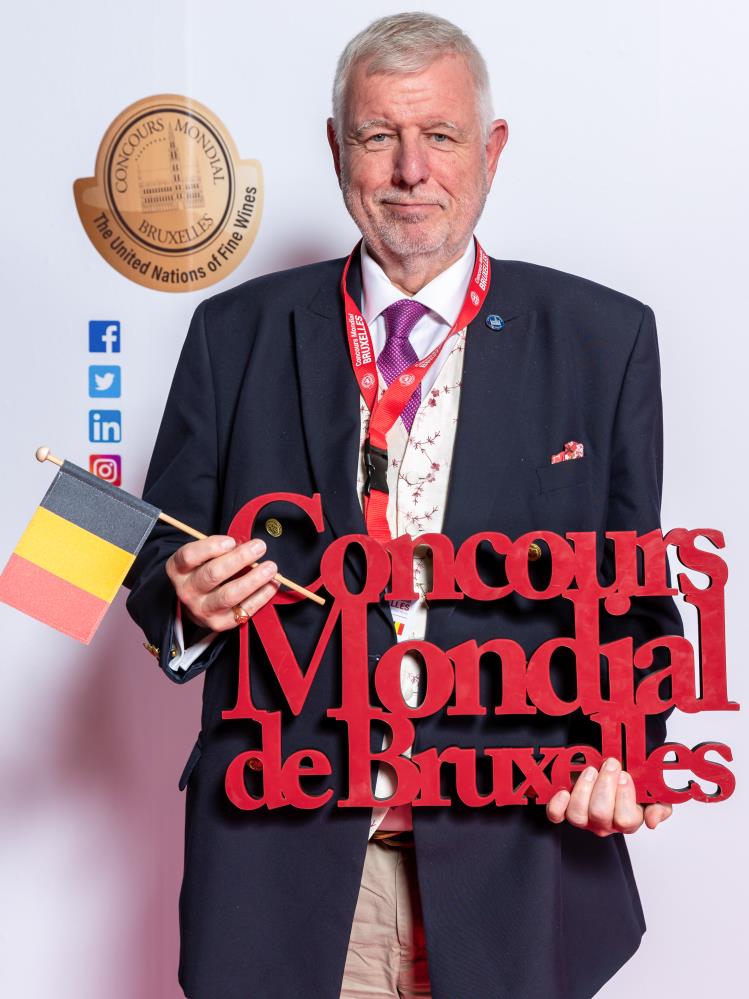 Christian De Winter
Belgique
Director at Marche Italiane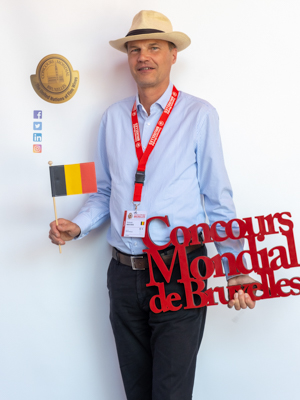 Christoph Merchiers
Belgique
Rouseu Wine Importer Belgium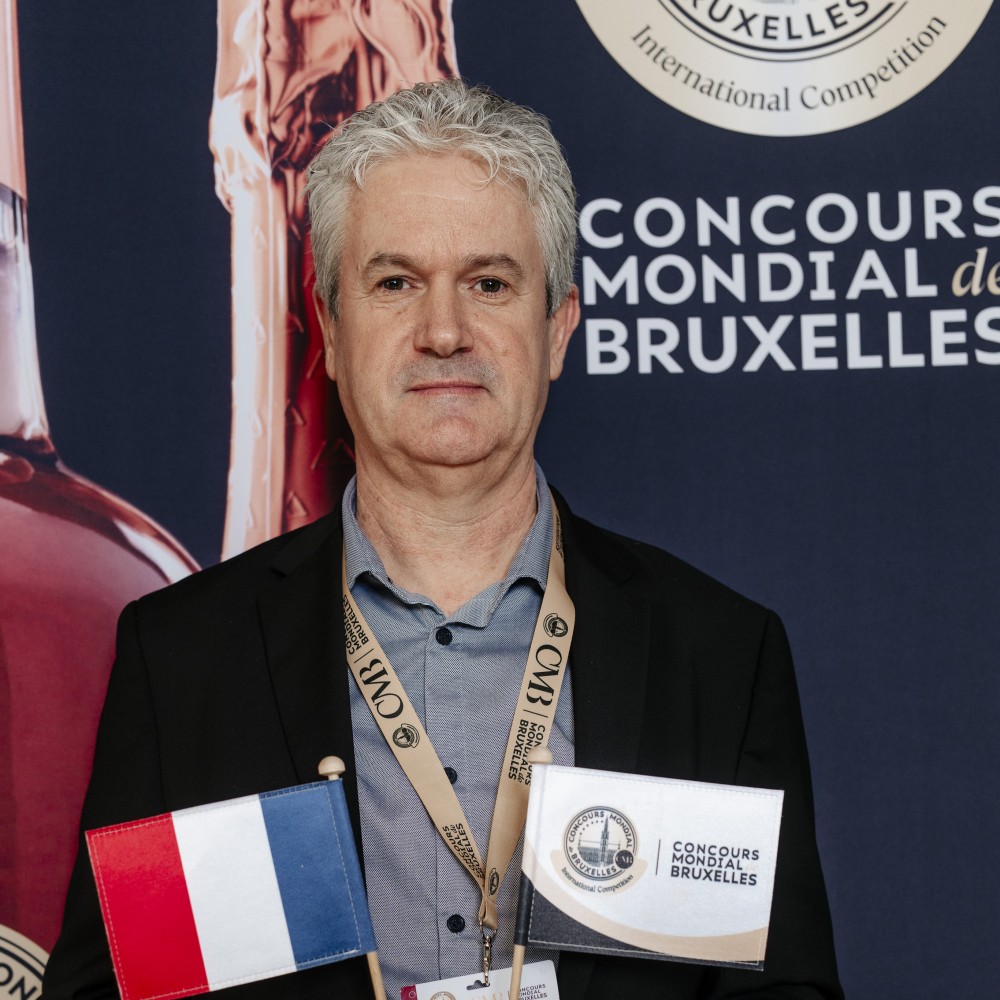 Christophe Andrieu
France
Chief Editor of Contact Pro , des cavistes & restaurateurs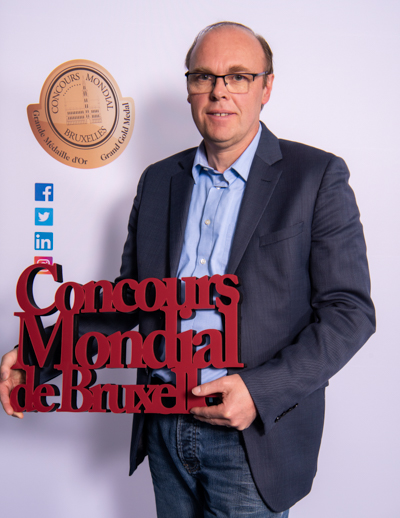 Sommelier teacher at Ecole Hôtelière de Genève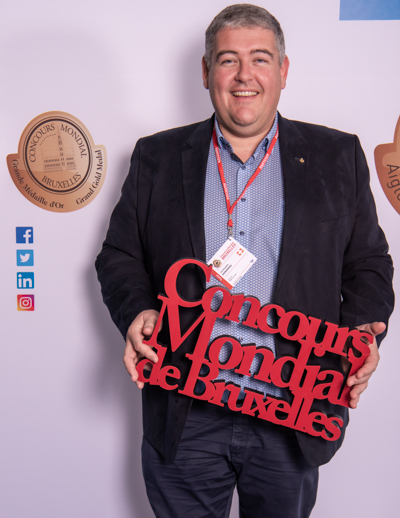 Christophe Romanens
Suisse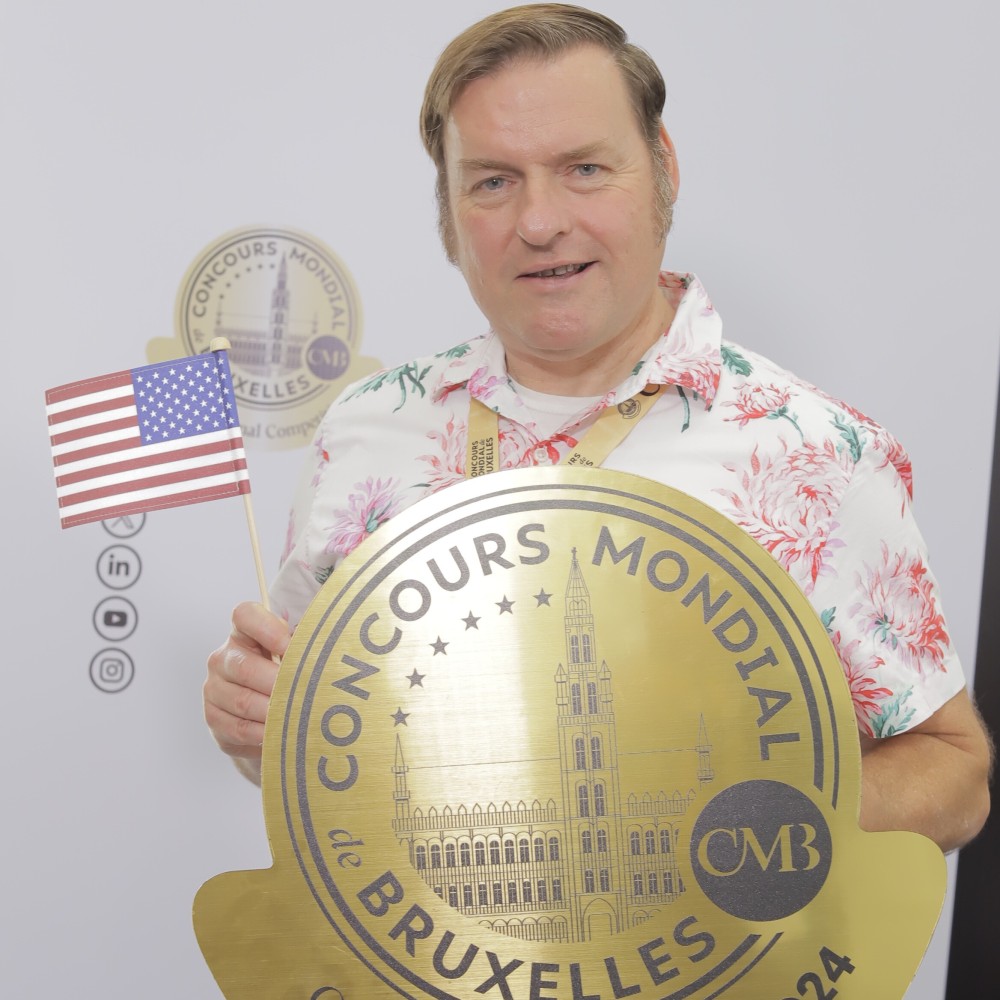 Christopher Sawyer
Etats-Unis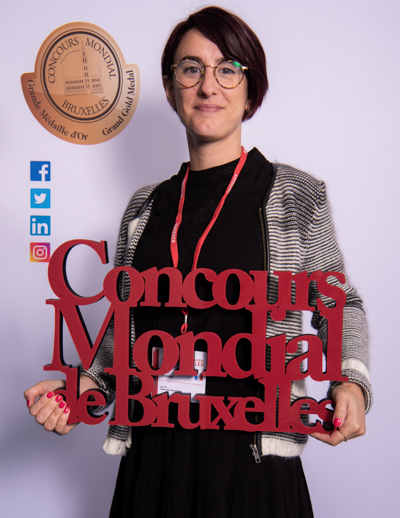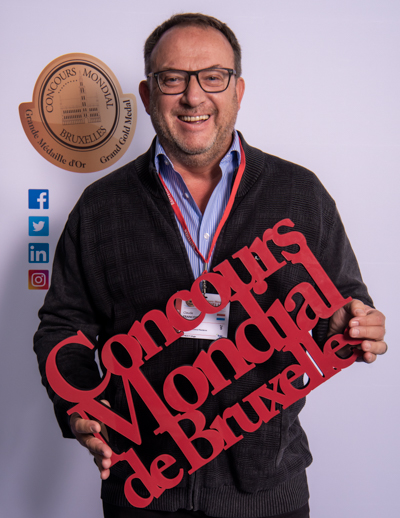 Claude Francois
Luxembourg
Directeur délégué de prima.lu, chroniqueur de vins, reporter-journaliste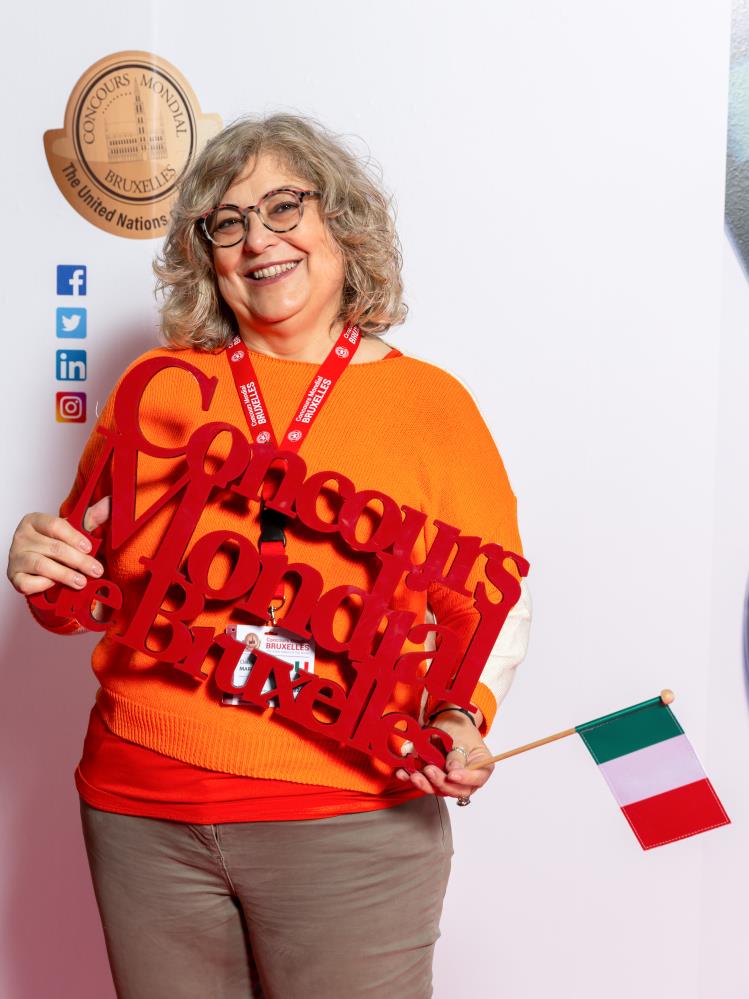 Wine Blogger Journalist for Slow Wine Guide and 50TopPizza Guide – Agency of wine comunication, DarWine&Food www.claudiamarinelli.it Best FISAR Sommelier 1993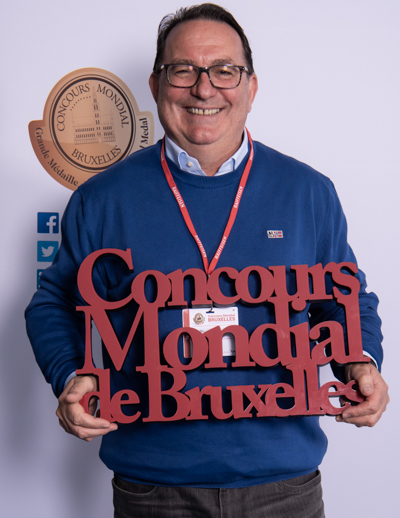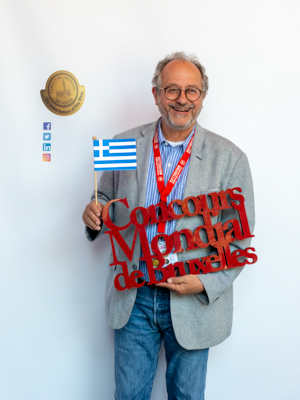 Constantin Stergides
Grèce
Specialised journalist, Editor of Ampelotopi magazine (Le Terroir) and Oenorama fair organizer. Company: VINETUM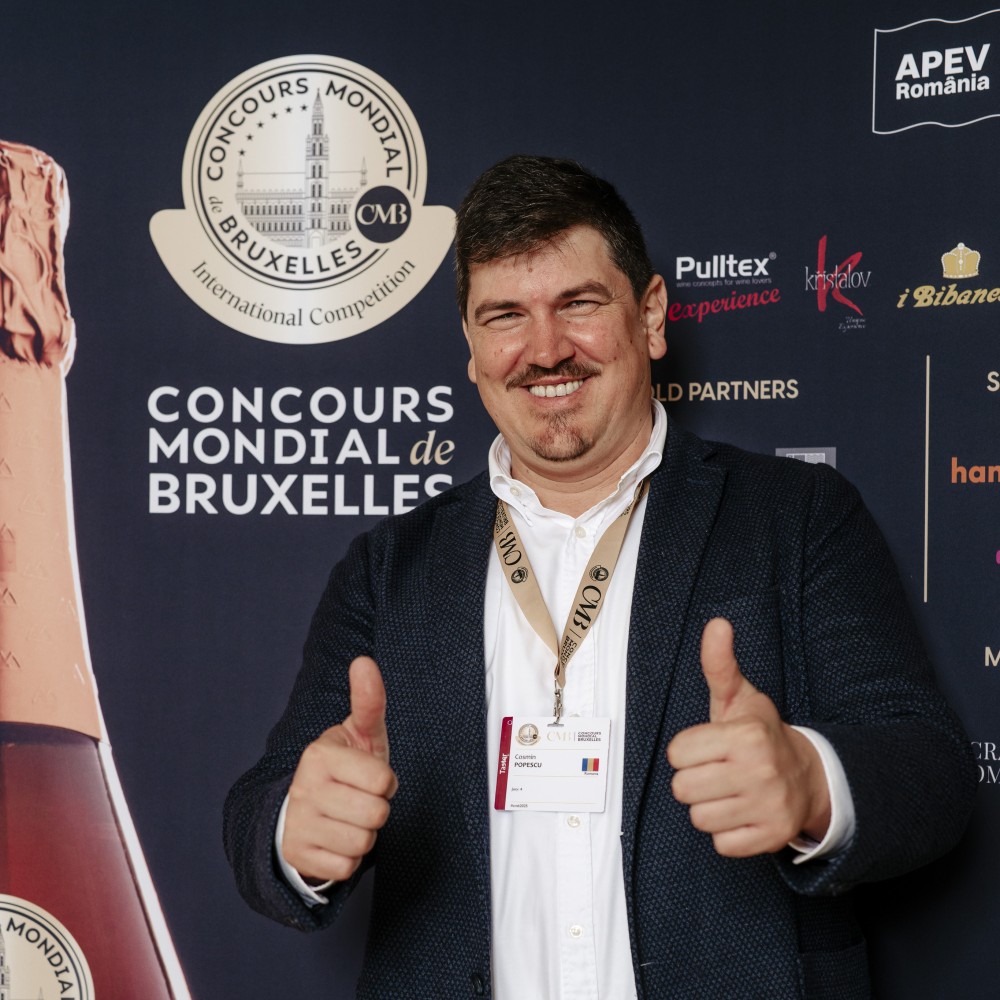 General Director of MURFATLAR ROMANIA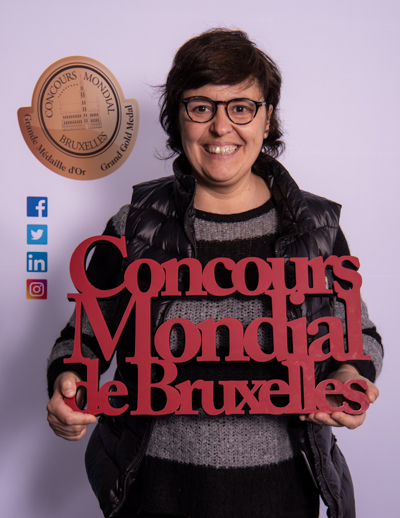 Communication at Emilio-Rojo Vina Mein.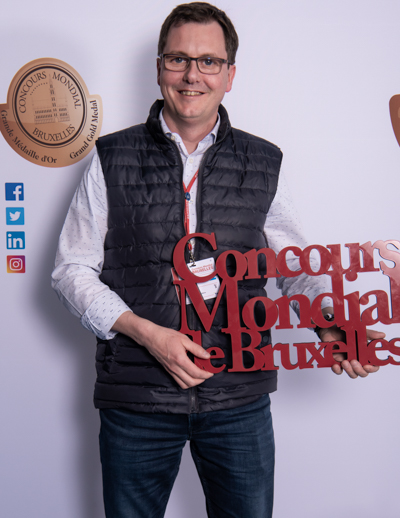 Damien Lassance
Luxembourg
Expert vins Président Club Vin sur Vin Cactus Luxembourg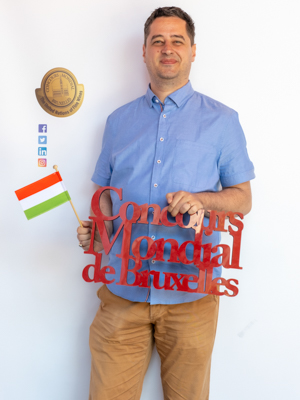 Editor in Chief at WineSofa, editor at BORIGO Magazine, wine journalist&writer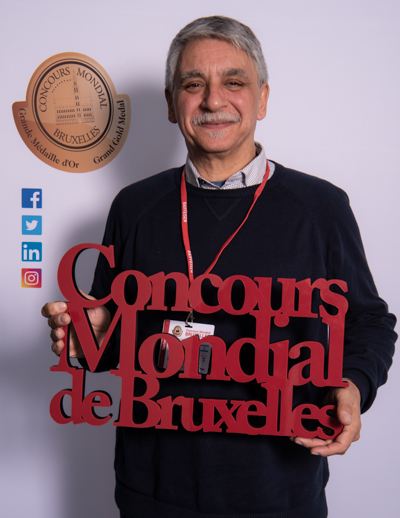 Daniel Lopez Roca
Argentine
Director at ArgentineWines.Com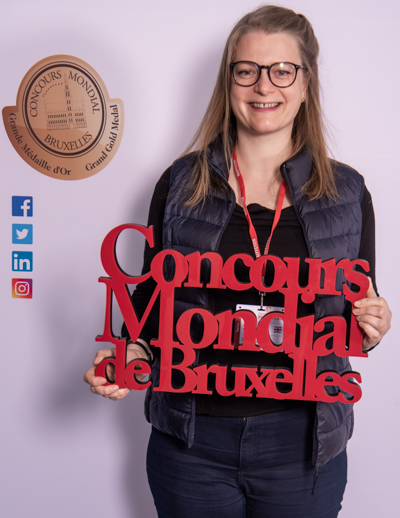 Daphne Teremetz
Royaume-Uni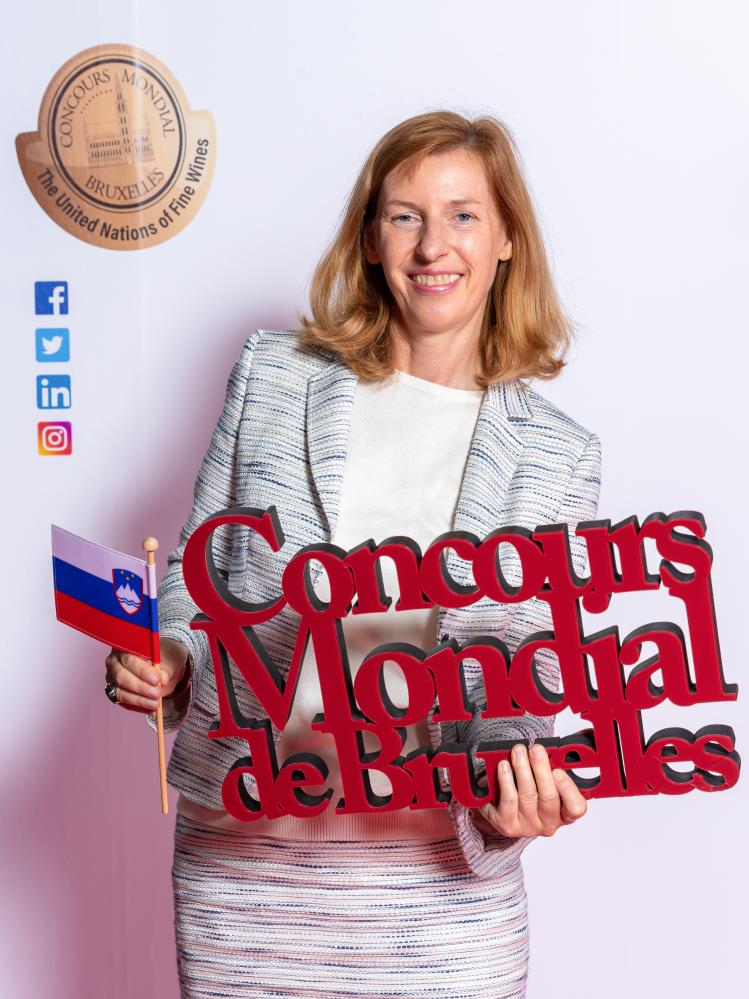 Editor at Magazine "Kmeckiglas"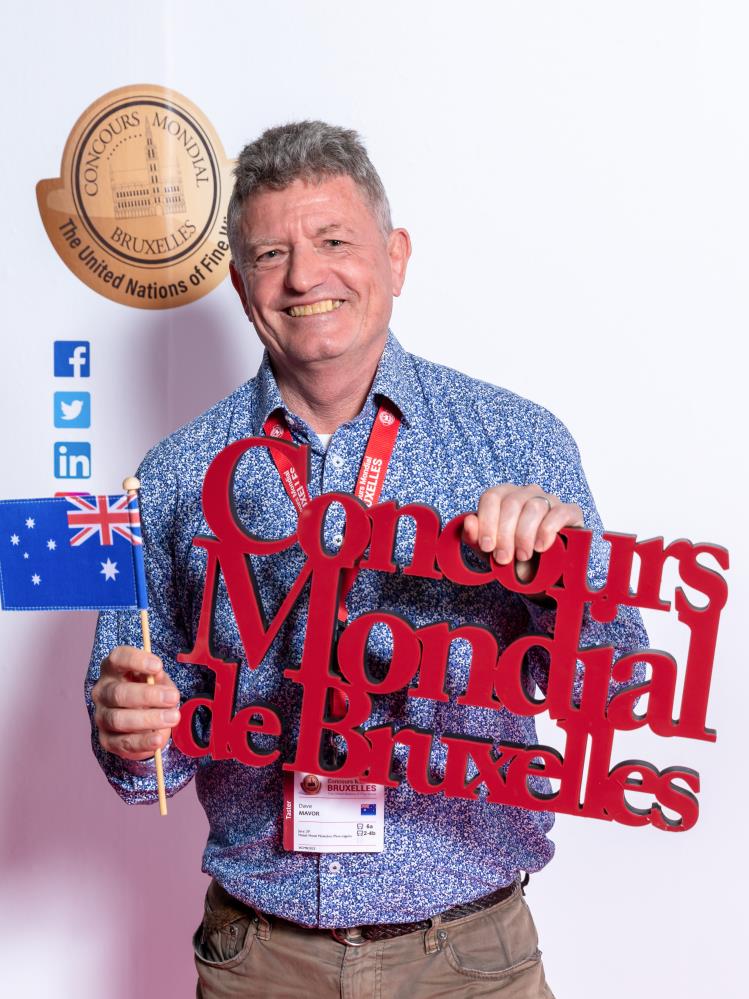 Experienced Winemaker and Wine Show Judge. Senior Buyer at Wine Selectors, Australia's largest independent direct marketer of wine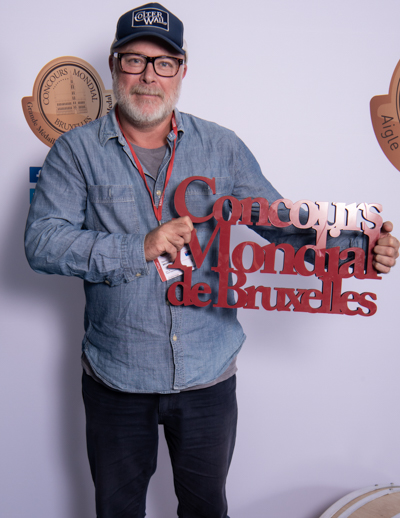 Freelance wine journalist/presenter contributing to Australian Gourmet Traveller WINE, Wine Companion and various international publications
Wine Marketing Labs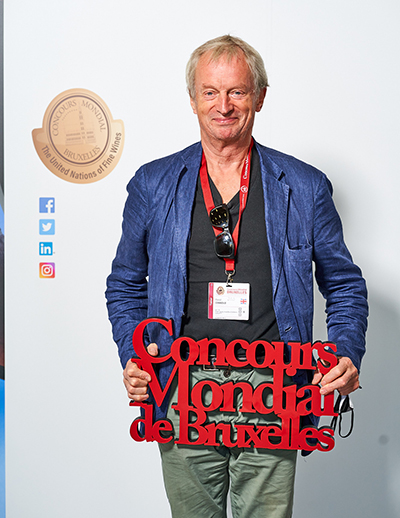 David Cobbold
Royaume-Uni
In Vino (SudRadio, France), Regal, Le Bottin Gourmand (magazines, France), les5duvin.wordpress.com/ (shared blog, French and English), Vins et Vignobles (Canada), Wands (Japan) Sommelier India (Inde), The World of Fine Wine (UK)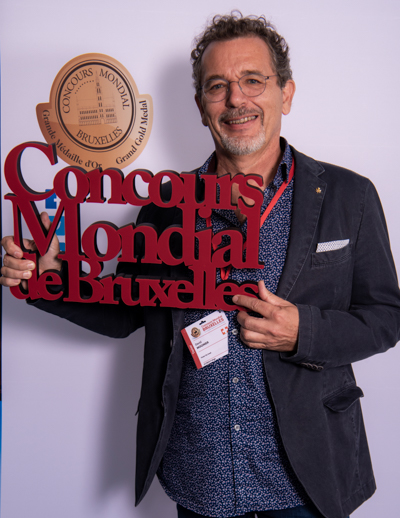 Journalist and columnist for the '24 heures'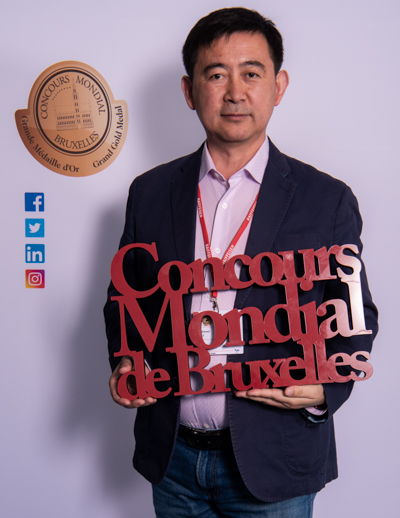 Oenologist, Associate Professor, Beijing University of Agriculture. columnist for DecanterChina.com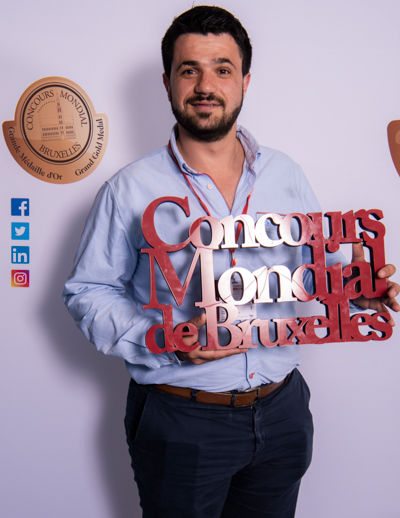 Wine seller / buyer for thienot France champain and dourthe wine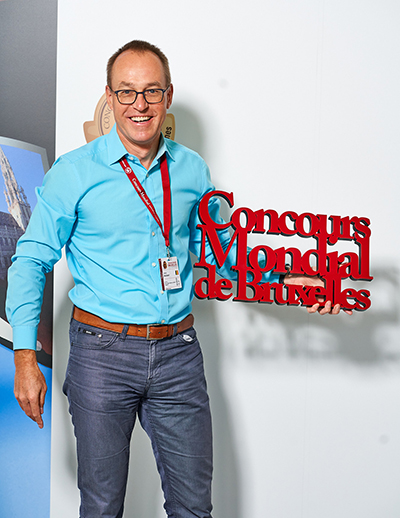 Sales Manager of VASCO NV/SA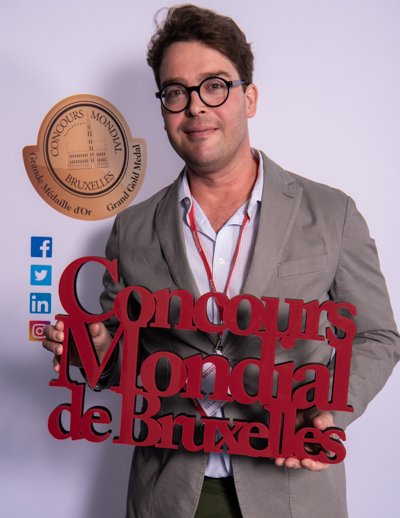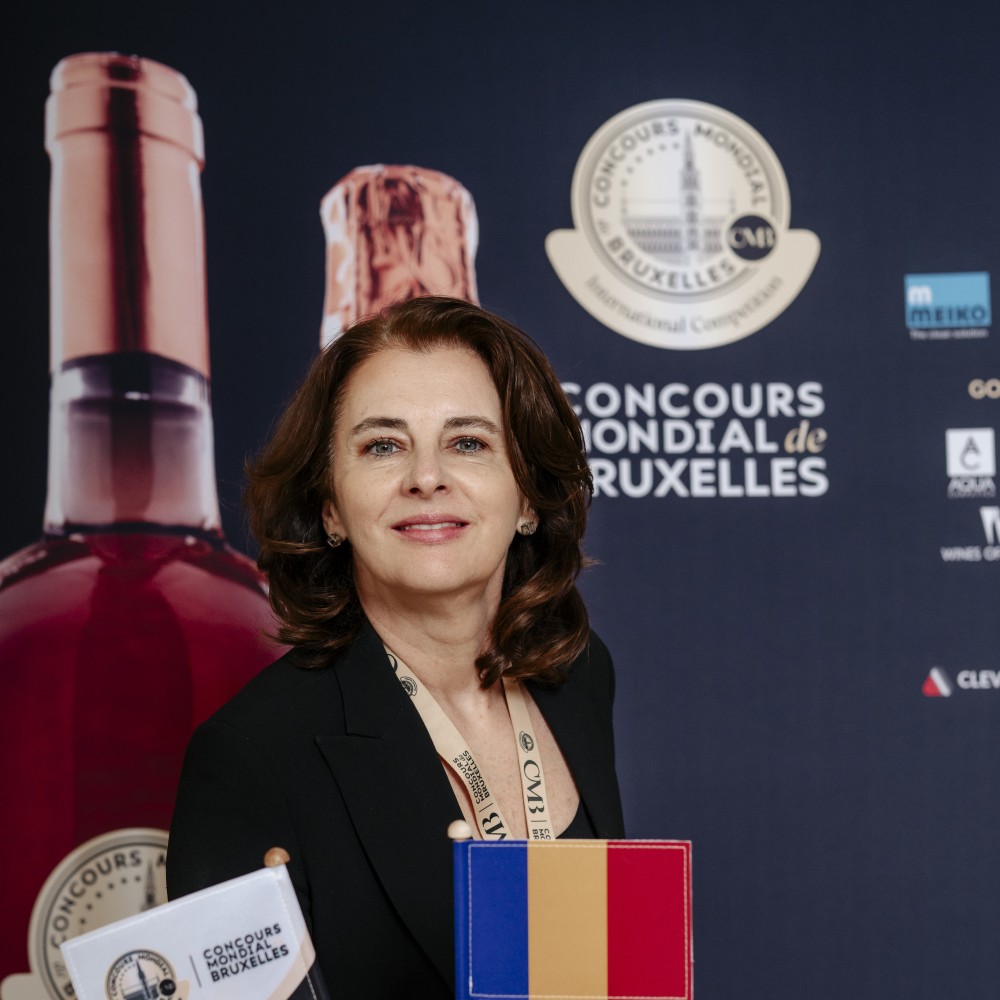 Diana Laura Pavelescu
Roumanie
General Secretary of ADAR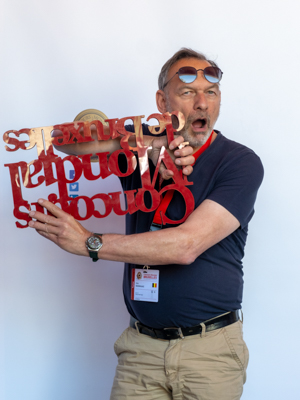 Journalist: Associate Editor of Vino! Magazine, Benelux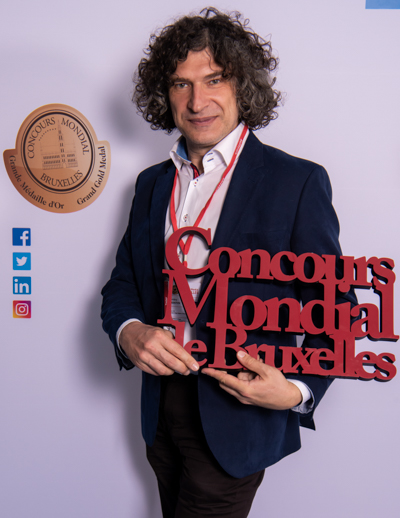 Dmitry Fedotov
Fédération Russe
Dmitry Fedotov – is a wine expert, wine journalist, promoter, member of Supervisory board of the Winemaker's and Winegrower's Union of Russia, brand-ambassador of Gambero Rosso in Russia, teacher at the sommelier school "WinePeople", chief editor of the "Wine guide of the Russian consumer", judge of the international tasting competitions, laureate of "Sue Eccelenza Italia 2012" by Gambero Rosso and "Foglio d'Oro 2012".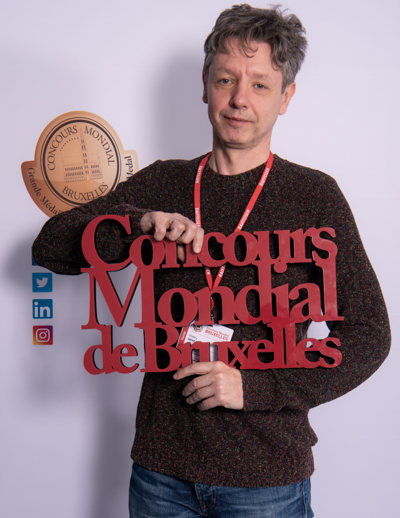 Dmitry Merezhko
Fédération Russe
Publisher "simple wine news"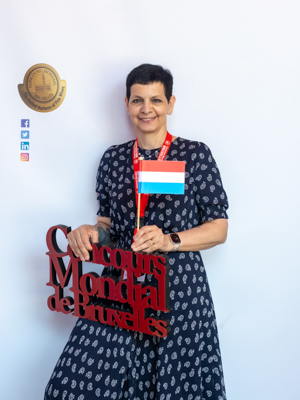 Dominique Rizzi
Luxembourg
Maître Sommelier en Vins et Spiritueux de France, Sommelier Meilleur du Grand Duché de Luxembourg en 1992, Maître Sommelier et Responsable du restaurant gastronomique De Jangeli. Adjointe key account manager restauration à la cour de justice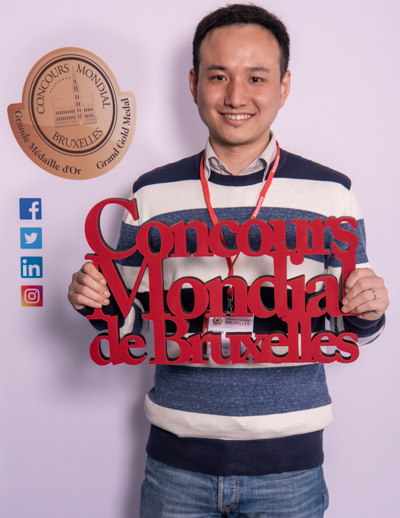 WIne Category manager at Auchan China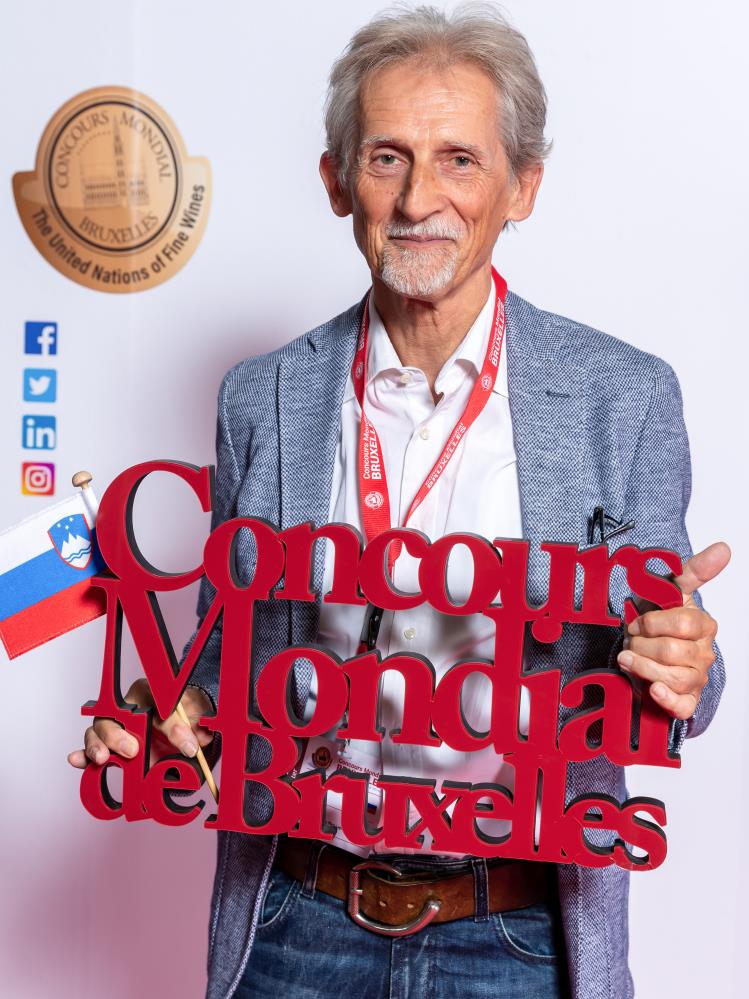 Director of Vinska druzba Slovenije d.o.o. (Wine Association of Slovenia)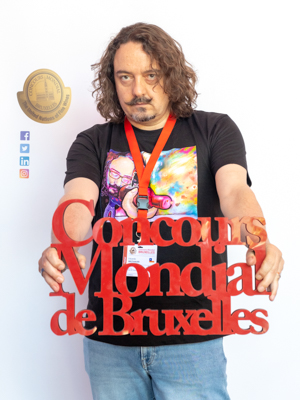 Journalist: Editor at Vitis Magazine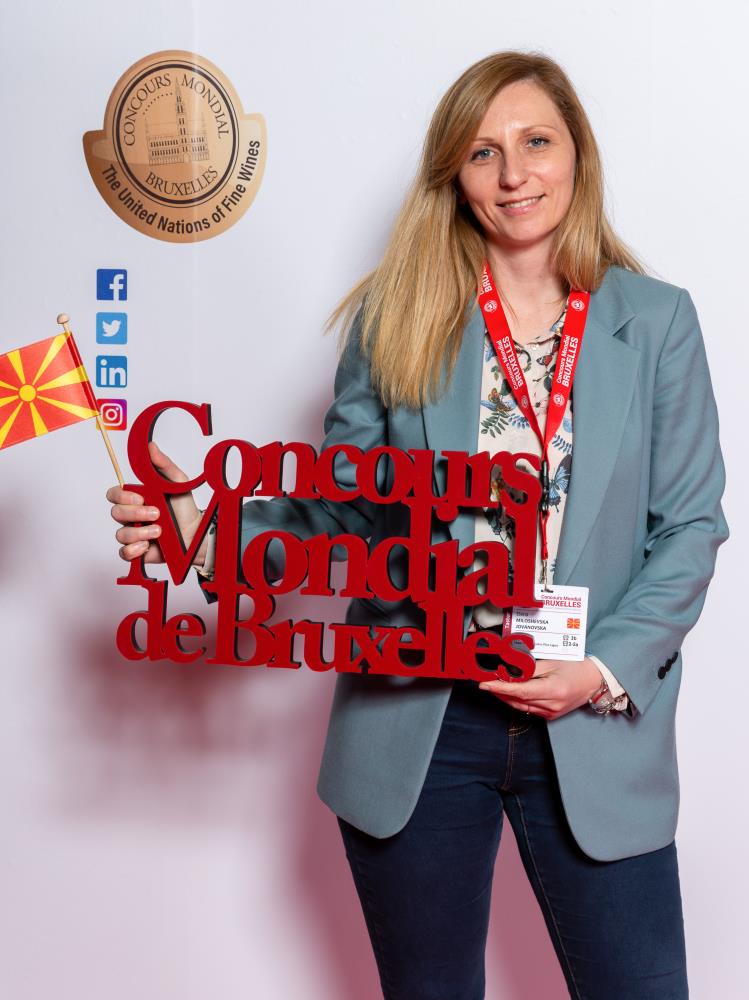 Elena Miloshevska Jovanovska
Macédoine du Nord
Manager at "Wines of Macedonia"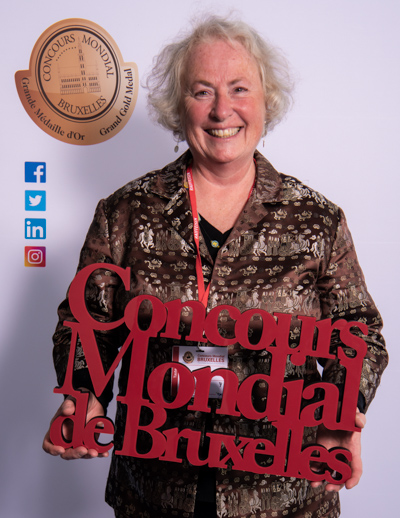 Wine journalist: author of Vineglorious! Switzerland's Wondrous World of Wine (pub. date 9/2014), Sublime! Swiss Wines, the ultimate guide (pub. date 3/2019.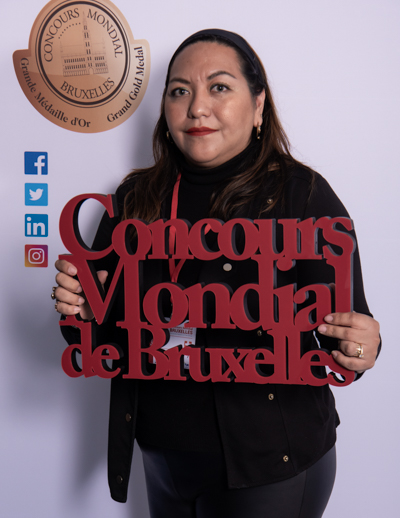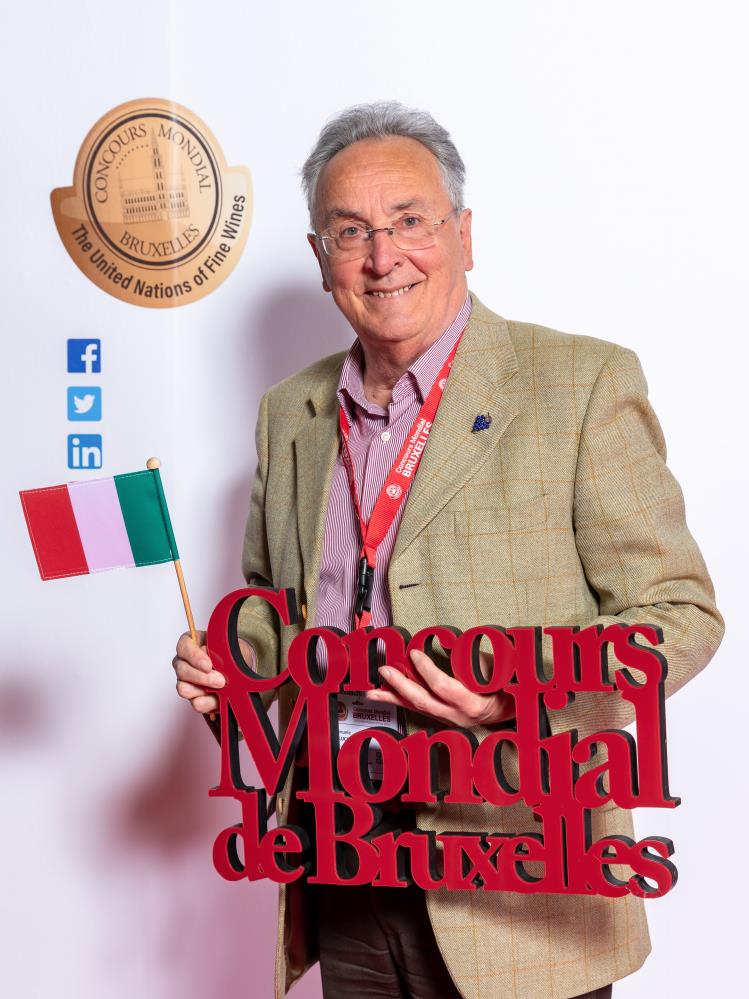 Wine journalist, contributor for the magazines Civiltà del bere – Vins & Vignobles (Canada) – Wine Review (South Korea). Taster in the main international wine competitions. Fijev membre and Well-deserving of Tuscan viticulture.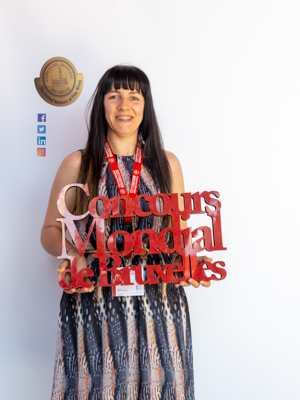 Sommelier at the restaurant Casa Arménio – Tentúgal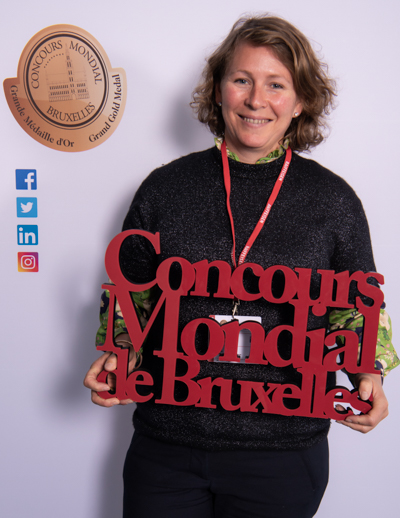 Emma Jenkins MW
Nouvelle-Zélande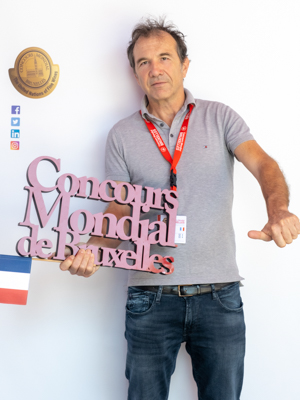 Buyer at Carrefour France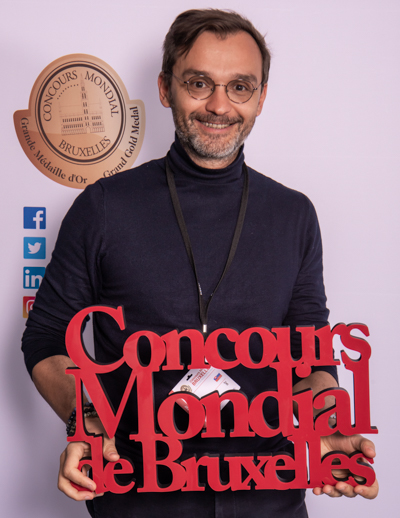 Wine export consultant, Italian wine ambassador certified by Vinitaly International, Sommelier AIS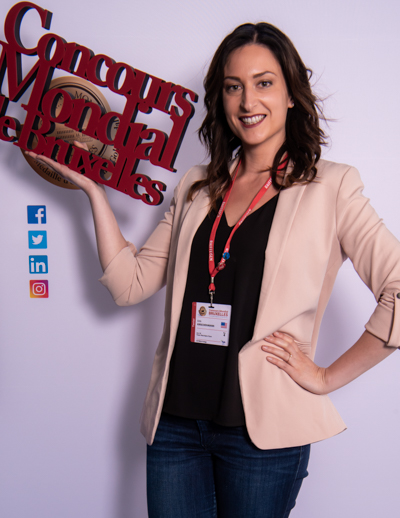 Erin Kirschenmann
Etats-Unis
Erin Kirschenmann is the managing editor for Wine Business Monthly and has been with the company since 2012. In addition to production responsibilities for the monthly trade magazine, she writes about business, technology, sales and marketing, and also oversees content for WBM's eight conferences. She speaks on industry trends at numerous conferences, including the Unified Wine & Grape Symposium and the World Bulk Wine Exhibition, and guest lectures on wine, media and public relations. She earned her Bachelor of Arts from Sonoma State University in communications with a journalism emphasis. Reach her at erin@winebusiness.com or @erinakirsch.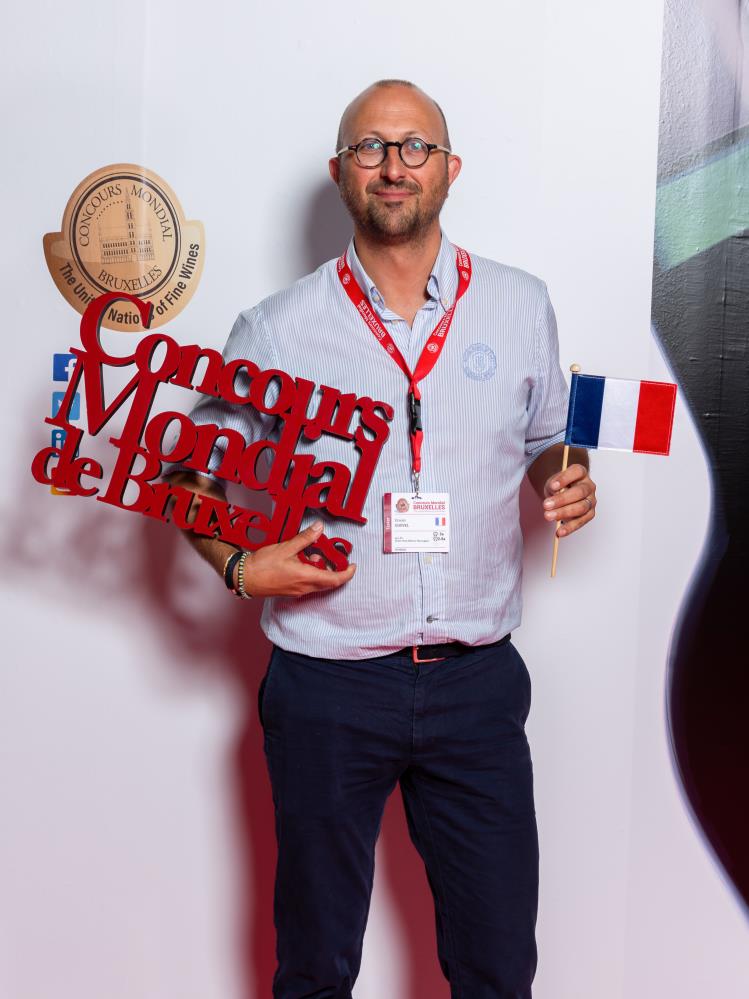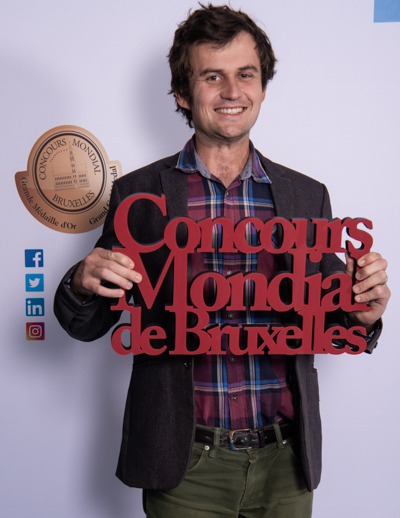 Etienne Dawid-Olivier Heyns
Afrique du sud
Strategic Development Manager, Advini South Africa. Lecturer and researcher in wine marketing at Stellenbosch University Business School. Columnist WineLand Magazine.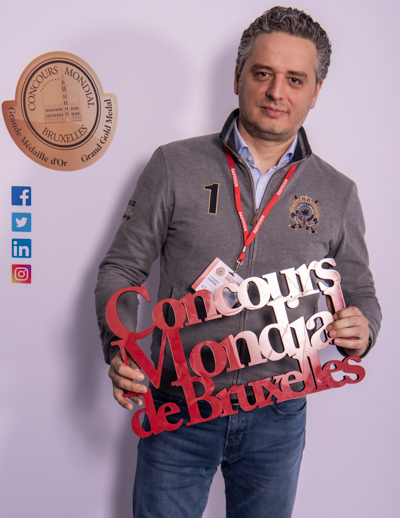 Wine Manager at Hotels Grande Bretagne and King George, Luxury Collection by Marriott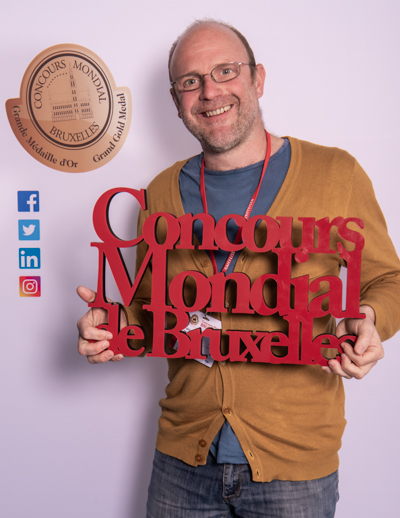 Journalist at Slowfood.it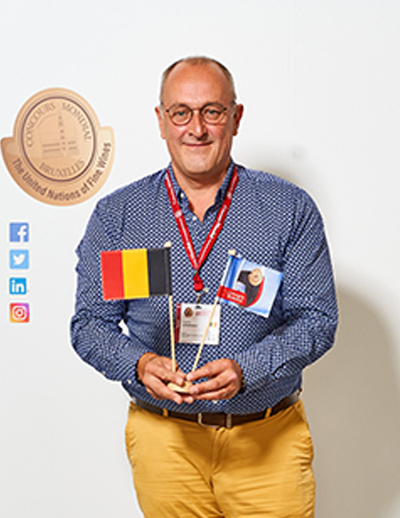 Francis Lerminiaux
Belgique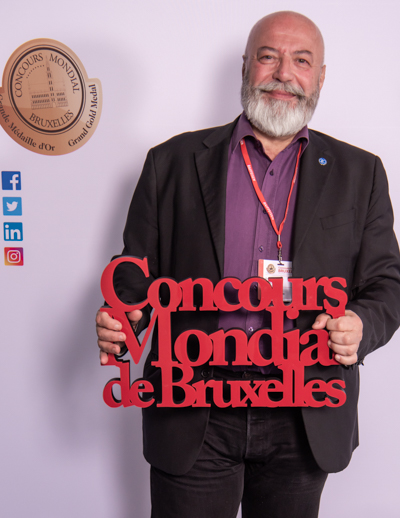 He Worked for 25 years for the Tuscany Region Promotion of the Wine and Agri-Food sector. Sommelier since 1999 official taster since 2011. He got the "Taster Trophy" award at the Concours Mondial de Bruxelles 2012. In 2018 he starded to collaborate with www.ilsalotto del vino.it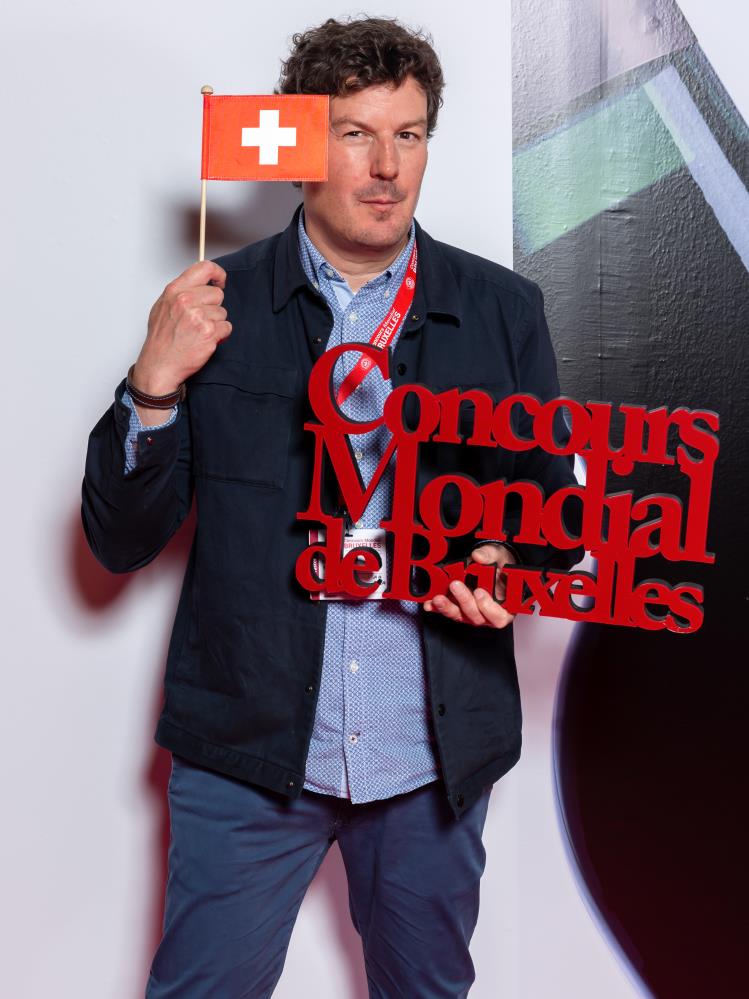 Producer in Switzerland, France, Italy, Spain and Argentina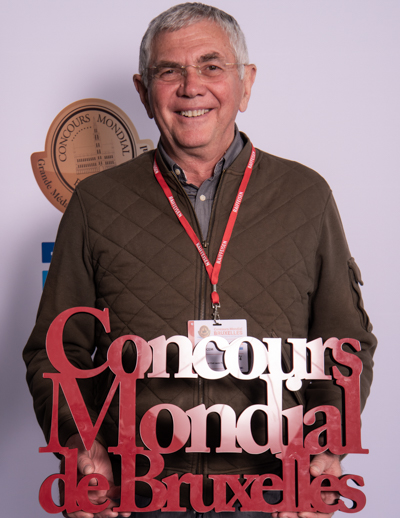 President of the Croatian Oenologist Association and Vice president Croatian somelier Club.Wein educator,international Wine judge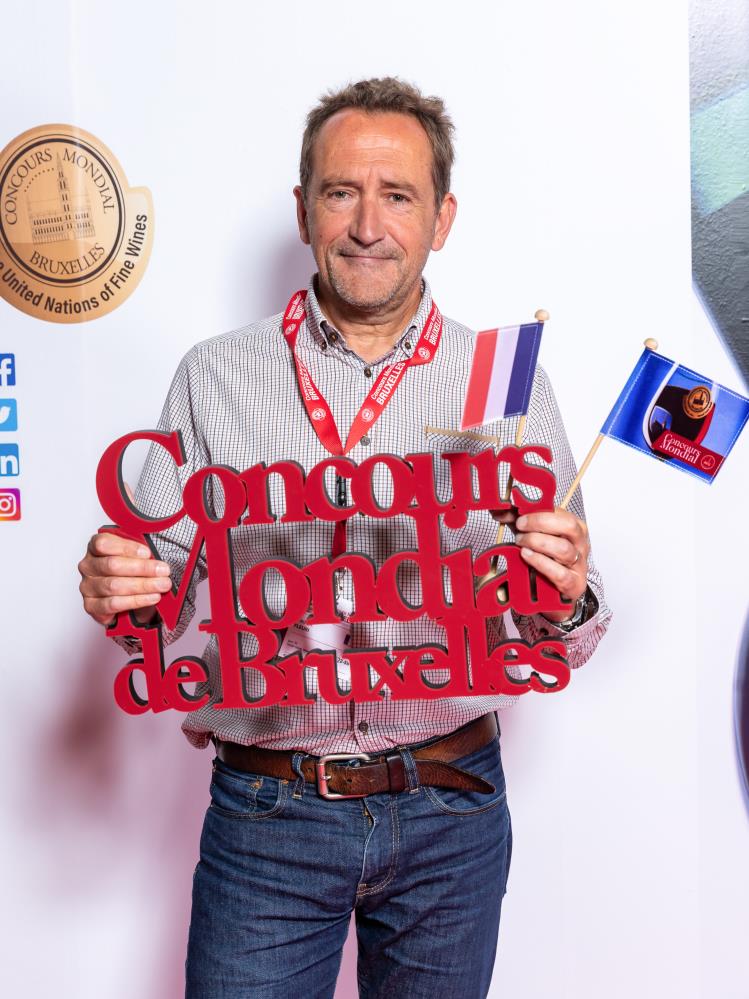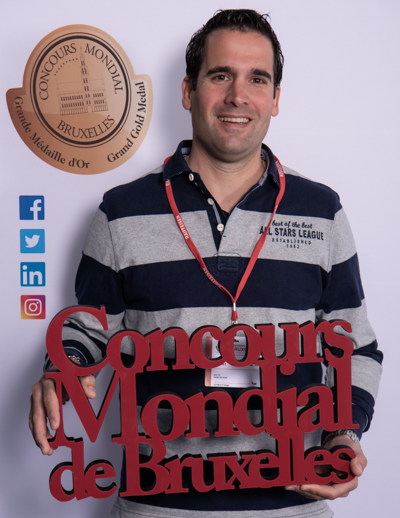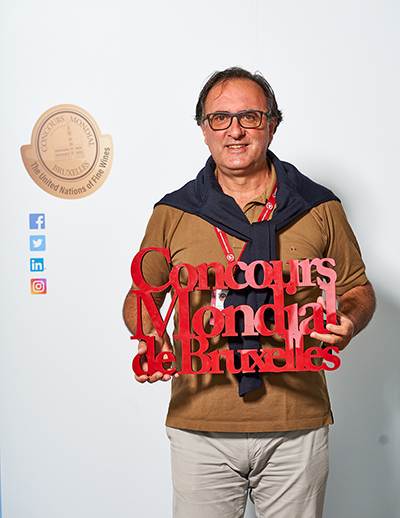 Gennaro Convertini
Italie
President of Enoteca Regionale Calabrese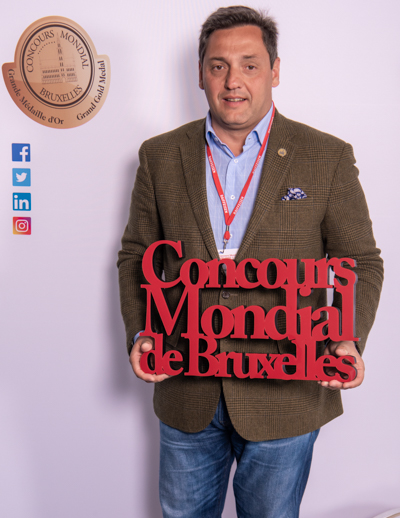 Georgios Floudas Zygouras
Grèce
Best Sommelier Greece, Imports & Product Support Manager,Trinity Wines Ltd owner & 2 Food & Leisure (fnl) guide wine editor (www.fnl-guide.com) -Enologist, AIWS, Candidate Master Sommelier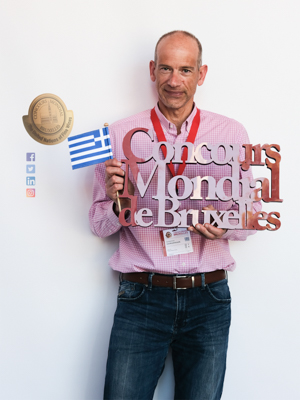 Gerasimos Georgopoulos
Grèce
Wine critic and Consultant Wine educator in "Genius in Gastronomy" school of Sommellier Lecturer in the post graduate degree of oenological departments in various universities Wine Writter at www.fnl-guide.com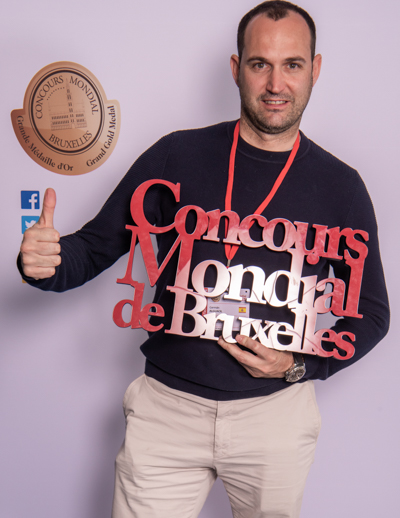 Manager Gourmet Experience El Corte Inglés.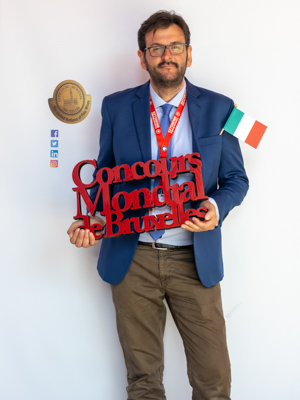 Gianfranco Maltese
Italie
Member European Young Farmer (EU – CINA), Expert Environmental Sustainability and Organic Agriculture, President AGIA of Western Sicily Italian Confederation Agriculture, Collaborator with Cantina Castrocielo – CMB ambassador in Italy, Wine-Bloggeur VITE NEL VINO, ONAV wine taster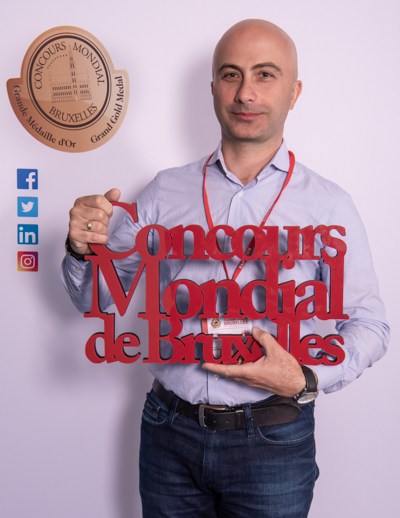 Giorgi Samanishvili
Géorgie
Oenologist – Wine and Spirits Consultant. Expert on PDIs and PGOs of Wines and Spirits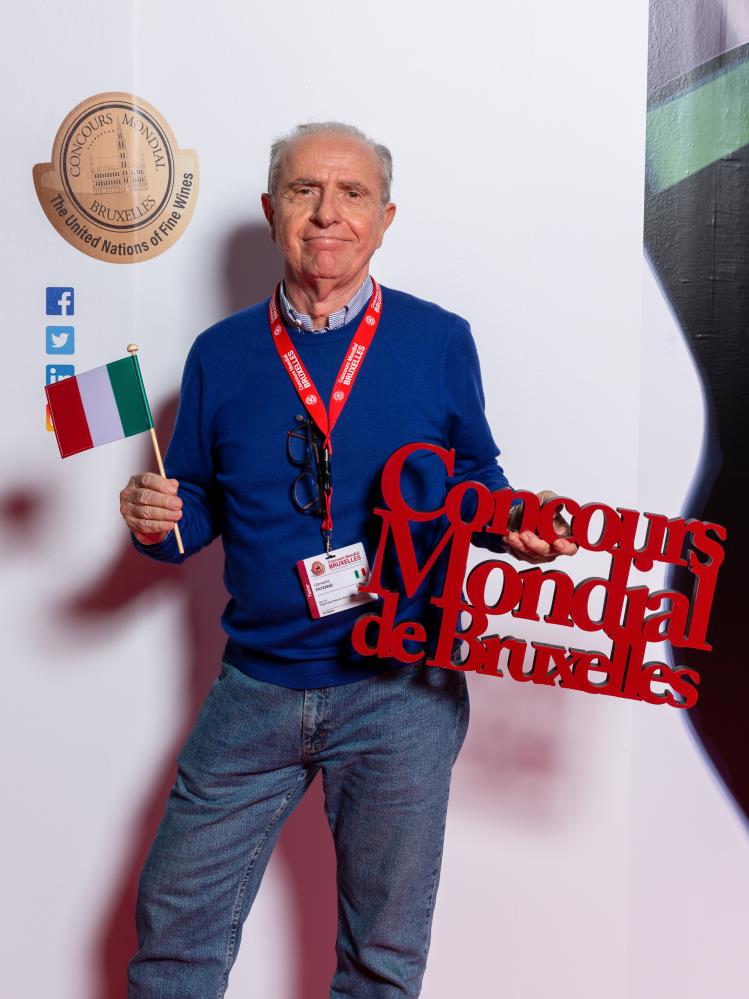 Journalist for www.italiaatavola.net, Italia a Tavola monthly magazine, www.allfoodsicily.it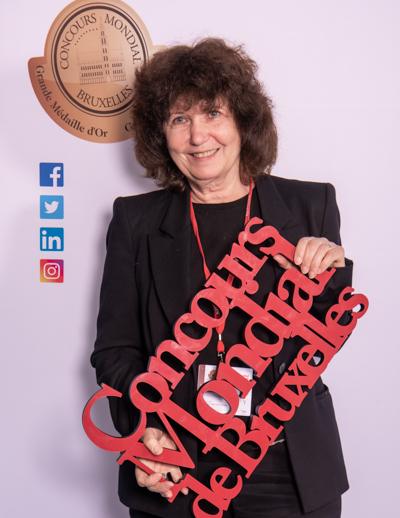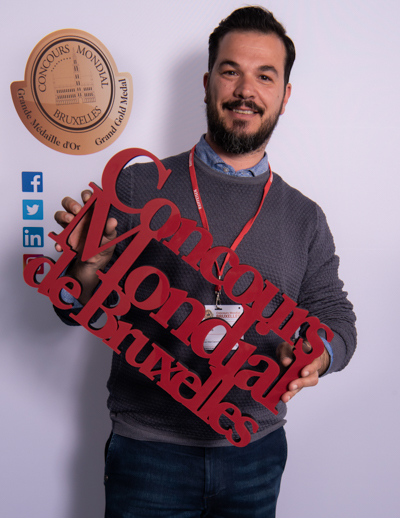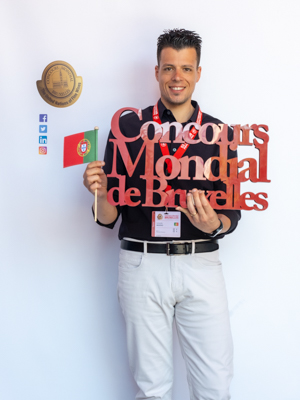 Sommelier au Land' Vineyard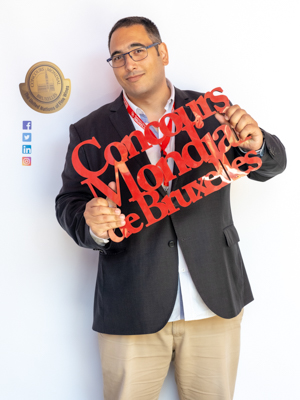 Gonçalo Patraquim
Portugal
Sommelier and Wine Educator; Professor at Escola de Hotelaria e Turismo de Setúbal and Escola de Hotelaria e Turismo do Estoril. Wine consultant for restaurants and producers.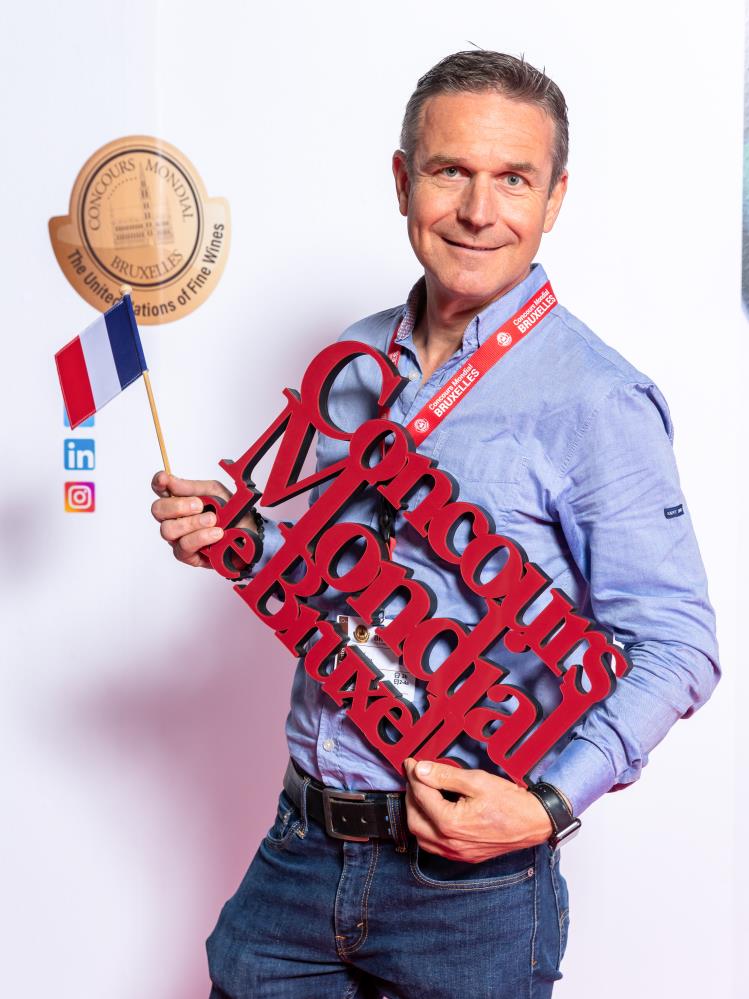 Consultant Œnologist in Rhone Valley for Institut Oenologique de Champagne (IOC)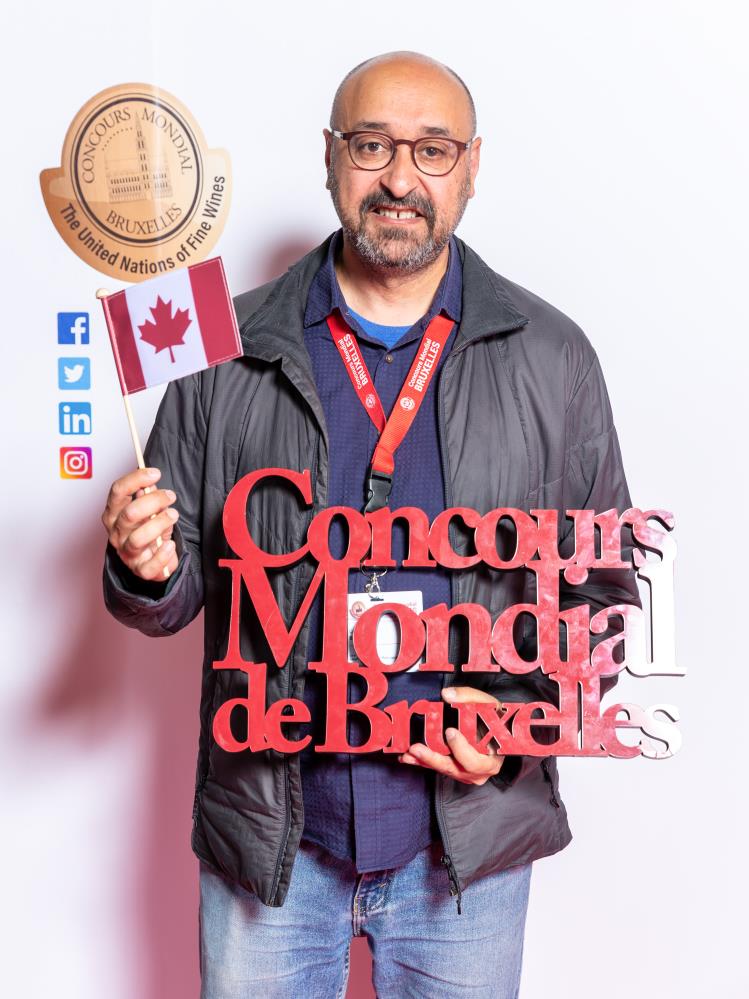 Quench Magazine wine editor; Global TV wine columnist; Vinitaly International Academy Certified Italian Wine Expert; Wine & food consultant; Vinomania Consulting president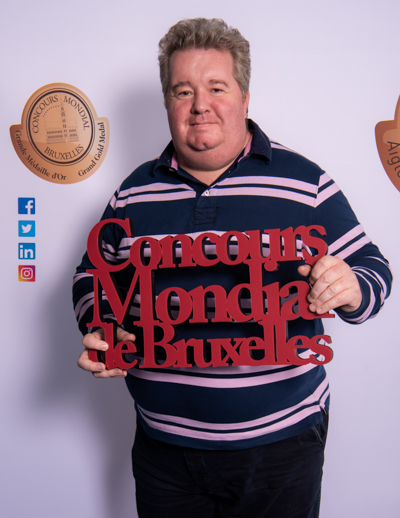 Gvozden Radenkovic
Serbie
President of Wine Producers Union of Serbia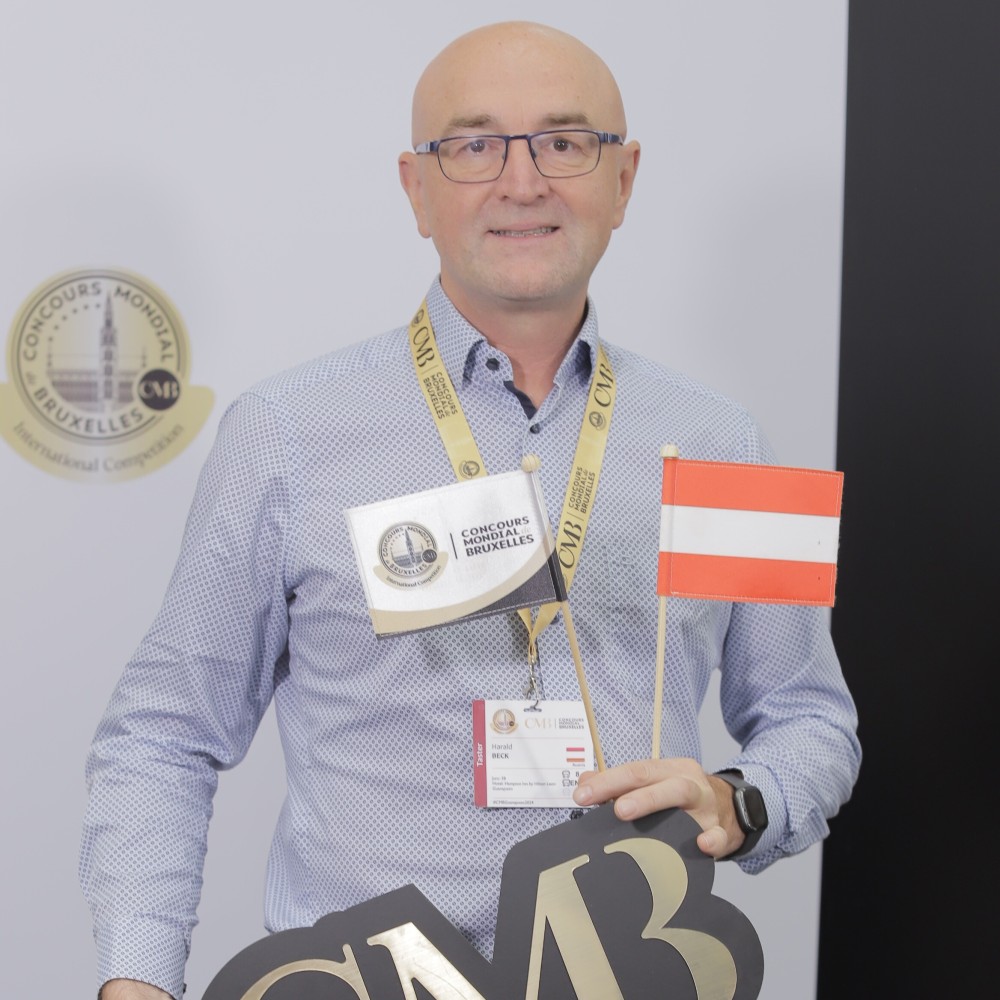 Buyer REWE International AG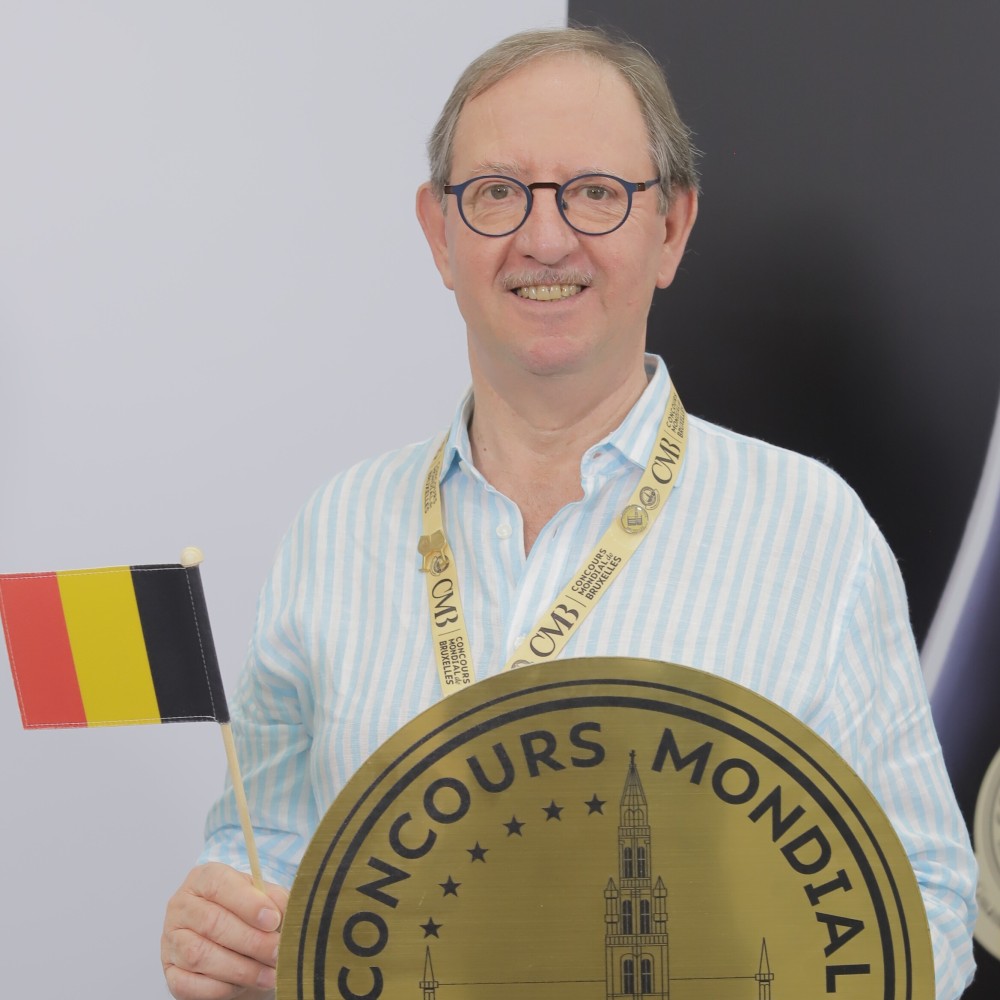 Hector Paul Van Boxstael
Belgique
Wine Trader: De Wijnbeurs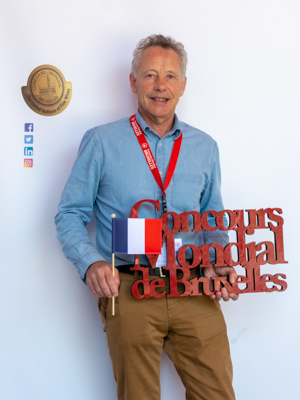 Enologist: Manager at Laboratoire Oenoconseil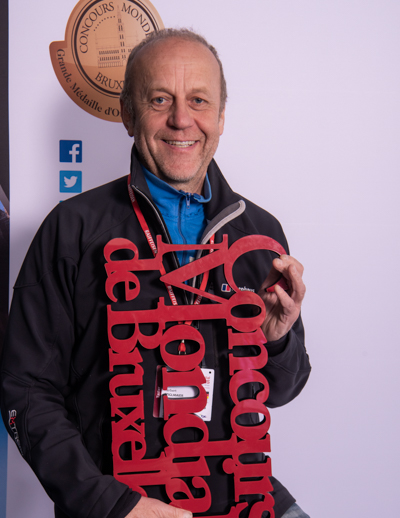 Herbert Stiglmaier
Allemagne
Journalist at Bayerischer Rundfunk TV, newspaper: Süddeutsche Zeitung, Frankfurter Allgemeine Sonntagszeitung, Augsburger Allgemeine, Judge: Gault &Millau Germany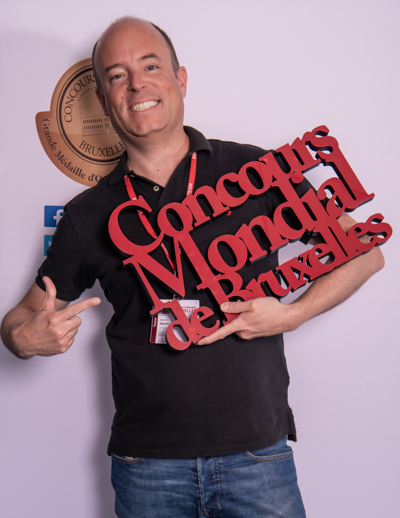 Société commerce de vins, Sommelier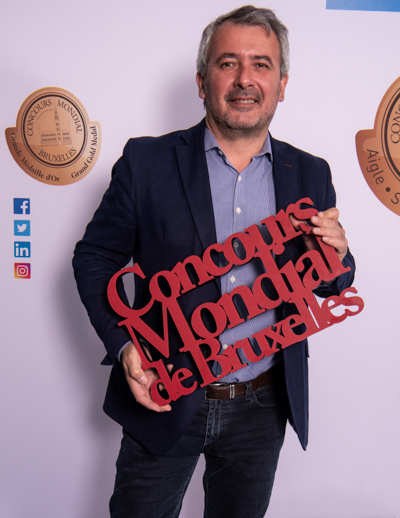 Former president of Fédération des grands vins de Bordeaux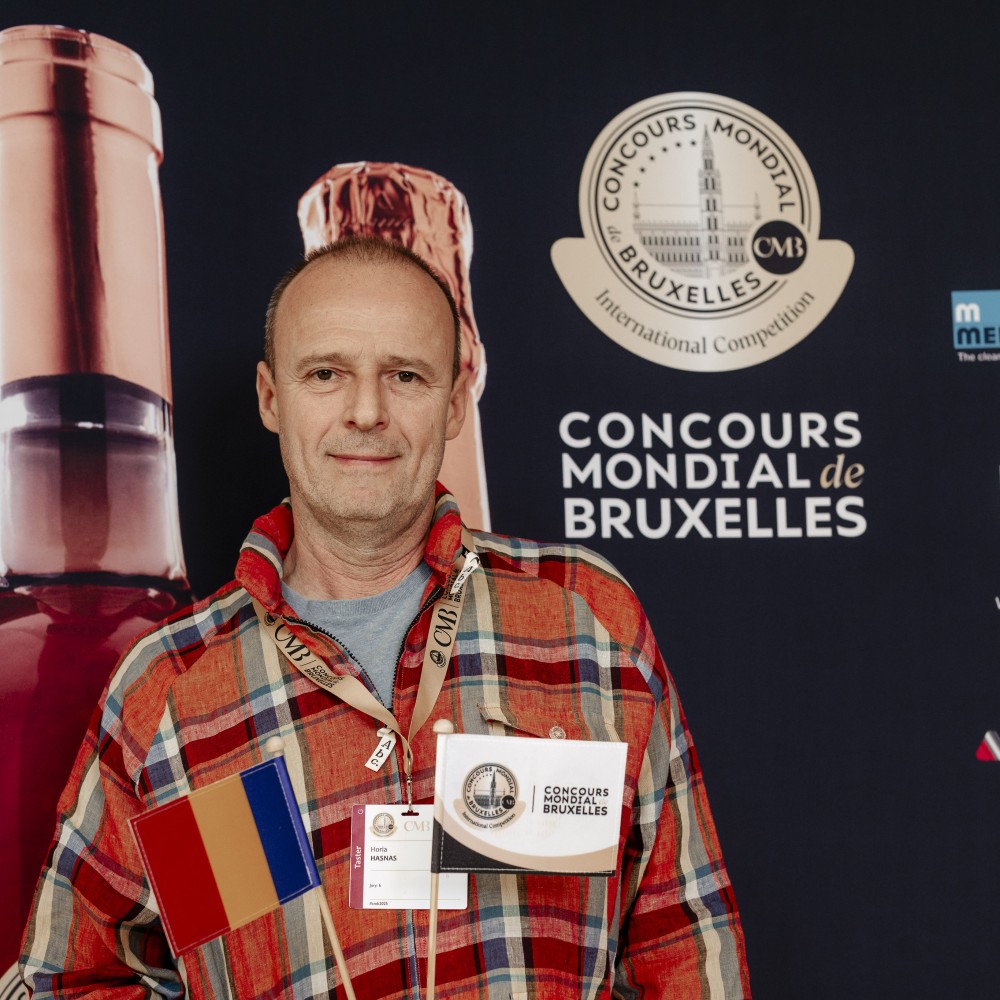 wine writer, owner of winepeople.ro, wine educator, wine consultant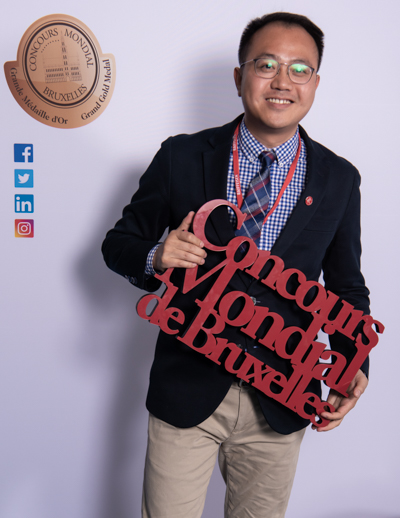 Director of Special Reports Department of China Daily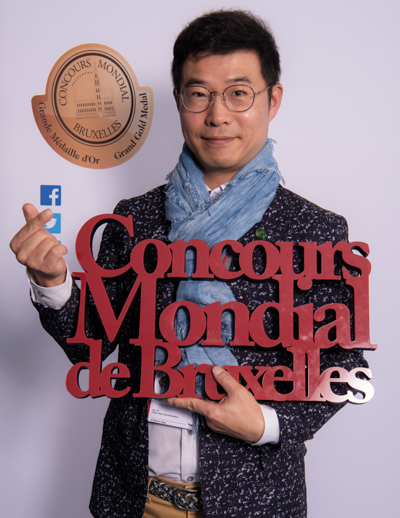 Hyeon Tae Choi
Corée du Sud
Journalist at 'The Segye Times'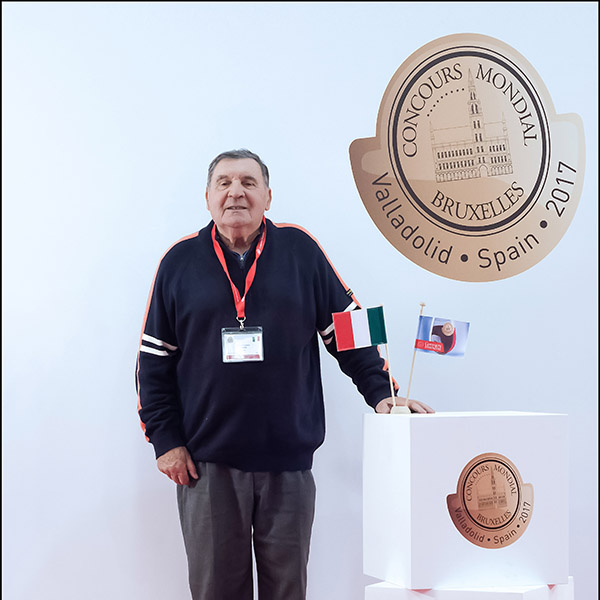 Ico Salvatore Turra
Italie
Commissioner for various Wine competion. Consultant Œnologie and International Accademy of Sensory Analysis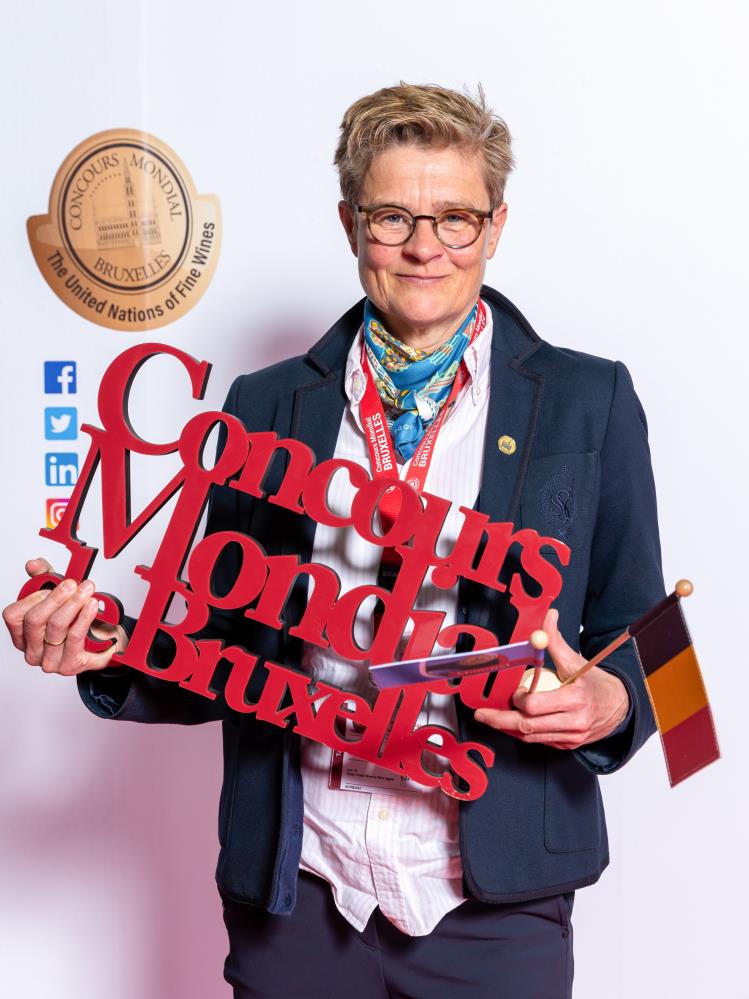 Ingeborg Straetmans
Belgique
Owner at Wines & Stories -Taking Pride in Taste -Bulkwines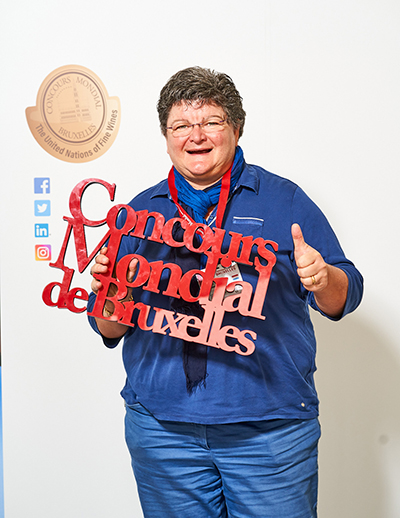 Ingrid Larmoyeur
Pays-Bas
Wine & spirits educator | wine & food writer @vinissima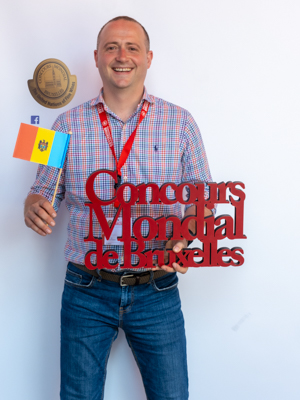 Ion Luca
République de Moldavie
President of the "National Association of Wine Retailers"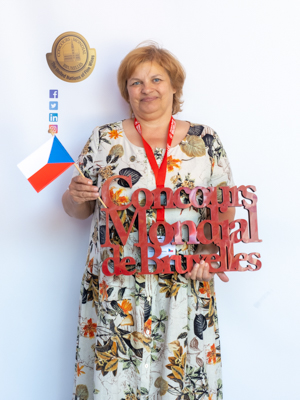 Ivana Kovarikova
République Tchèque
Publisher of the Revue for Hotel and Restaurant since 1990. International wine judge.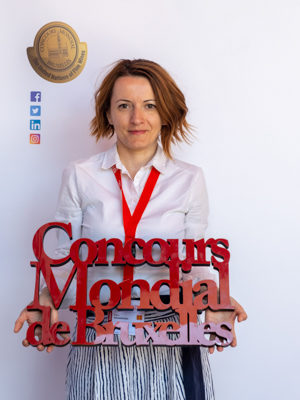 Ivana Simjanovska
Macédoine du Nord
Co-author and publisher of two Macedonian Wine Guides 2011&2015,Consultant at www.macedoniaexperience.com, Editor-in-chief of www.vino.mk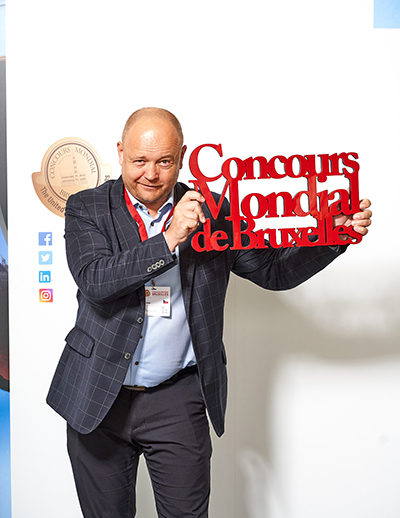 Ivo Dvořák
République Tchèque
Vice-president of Czech Sommelier Association, contributor to wine magasines http://www.winemanshow.cz/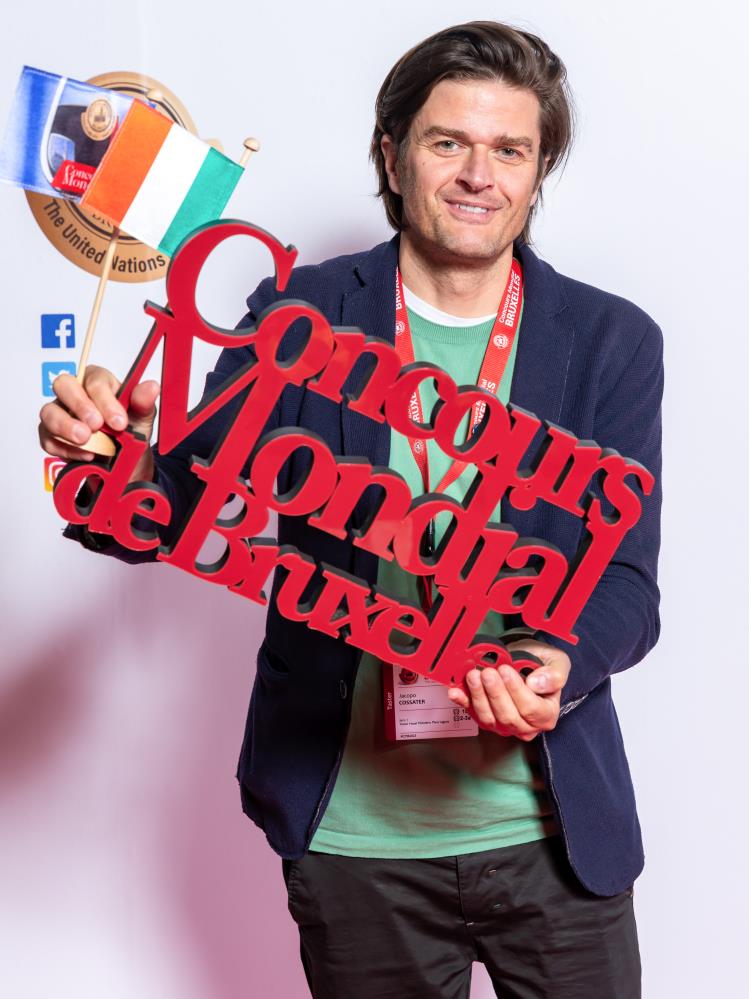 Journalist, senior editor at Intravino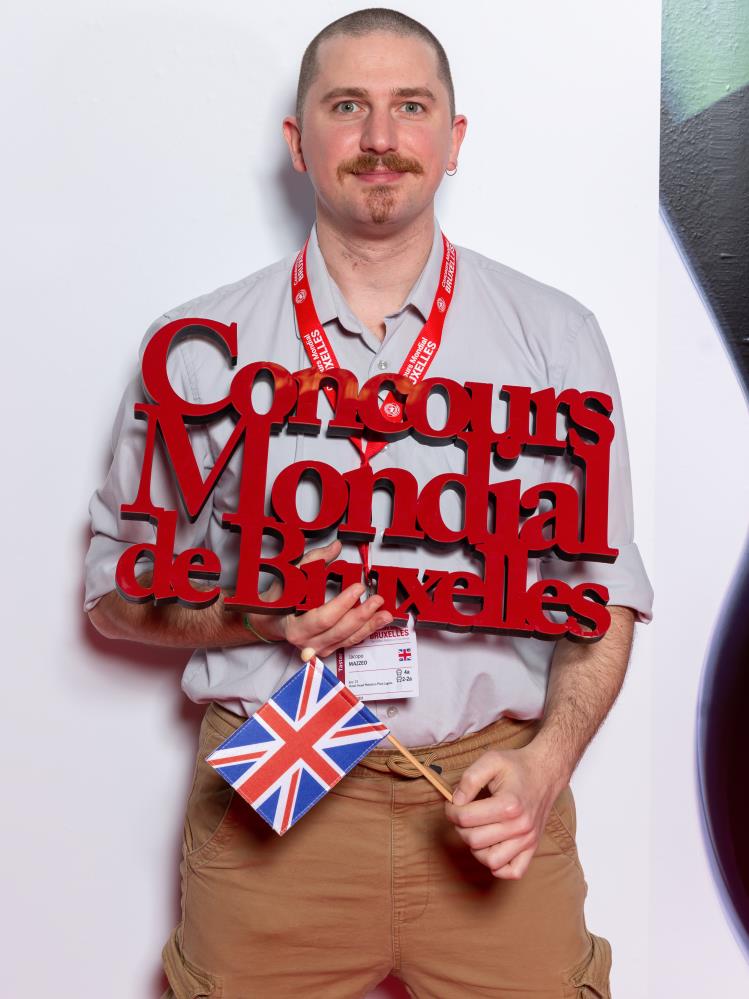 Jacopo Mazzeo
Royaume-Uni
News Editor at Imbibe Magazine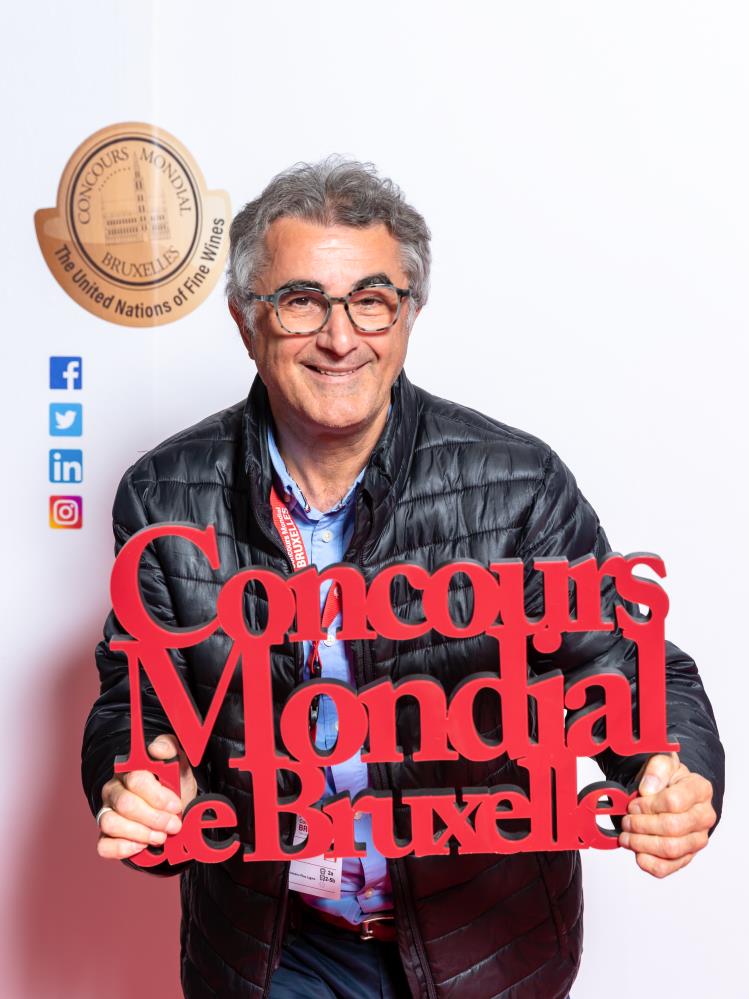 Journalist and Sommelier, Author of several books by Editions de l'Homme, Columnist at Exquis, Traces Magazine and Blogue, Terre de Vins (France)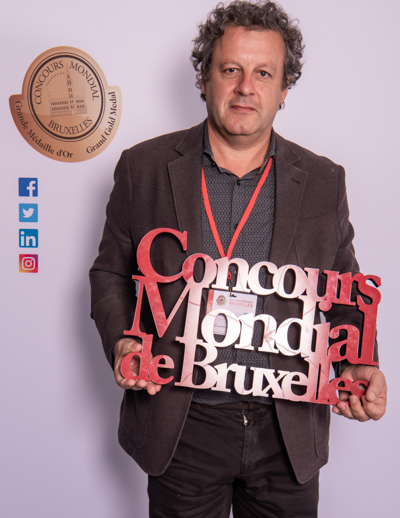 Winemaker Coop Pegoes , casa Ermelinda Freitas , Adega das Mouras de Arraiolos , Fundação Stanley Ho, Quinta da LAPA and several others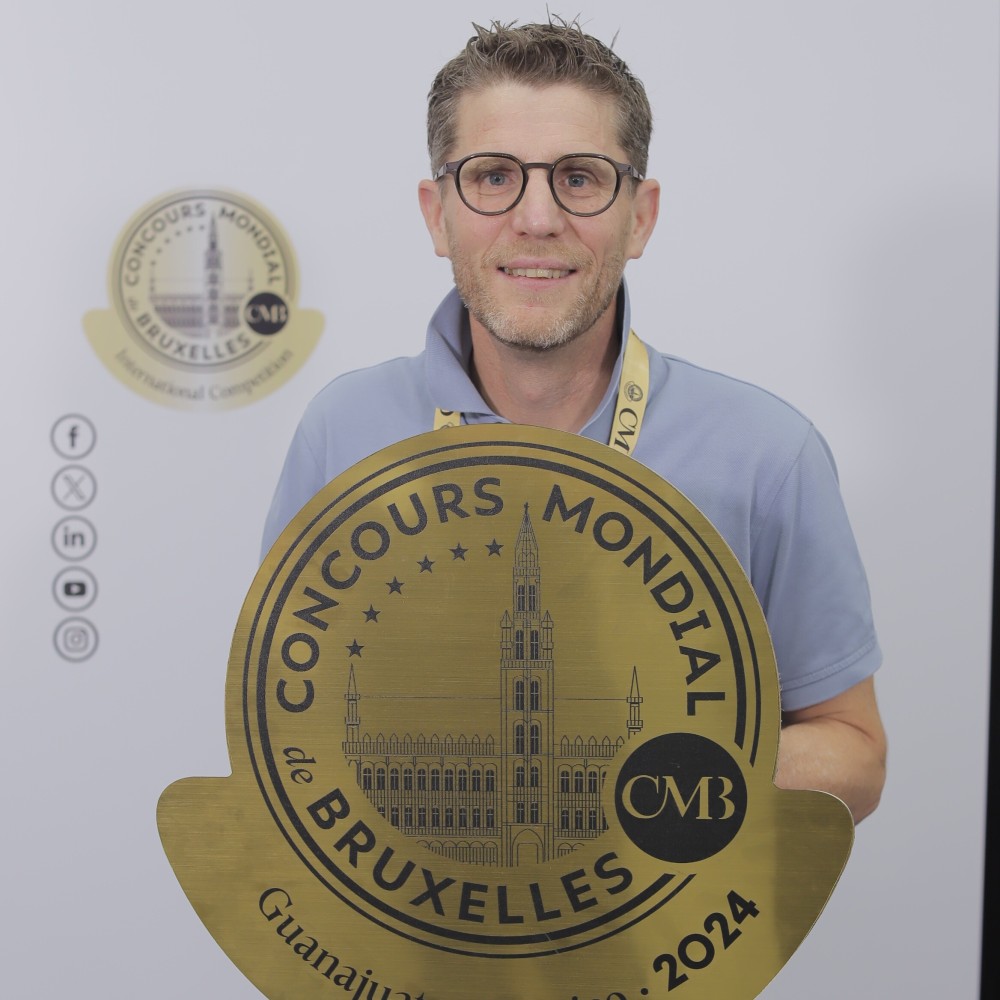 Foire aux Vins Manager at Coop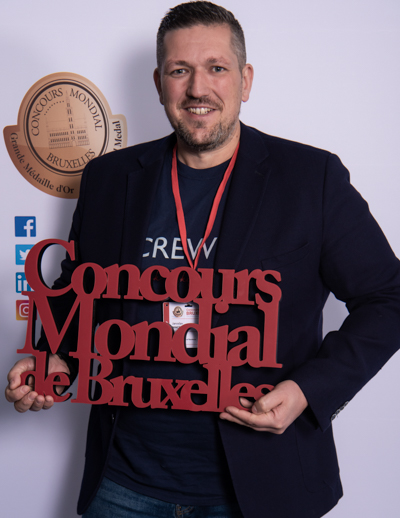 Master Oenologist & Viticulture Supervisor. Professional Sommelier. Wine academicer. Marketing & PR in wine business.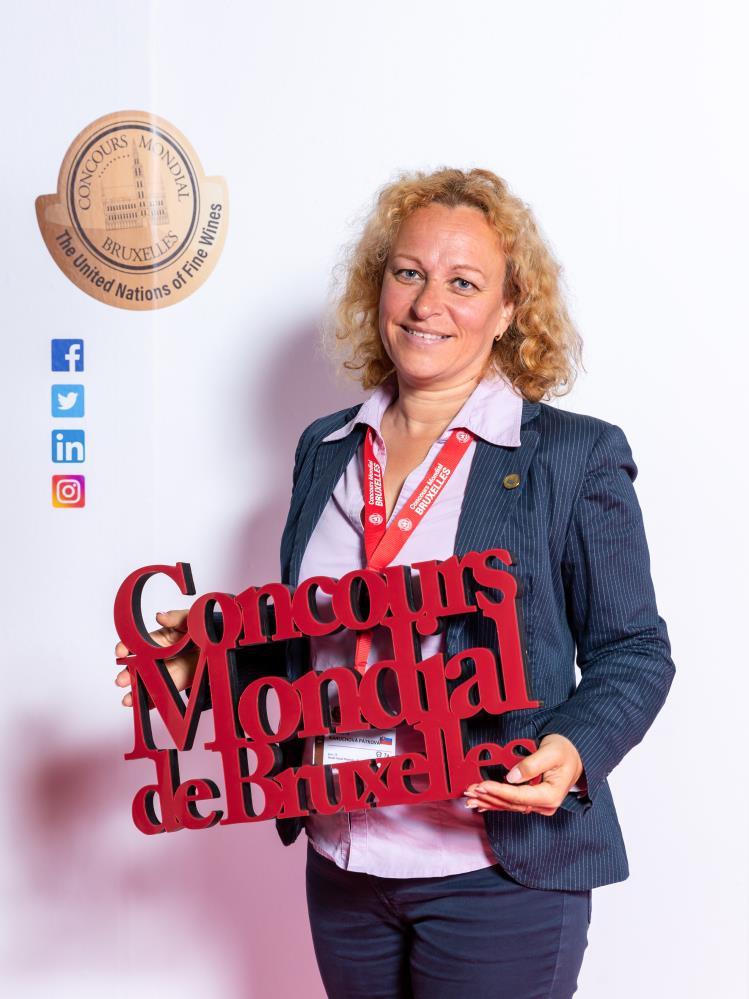 Jaroslava Kanuchová Pátková
Slovaquie
Grape and Wine Producers Union of Slovakia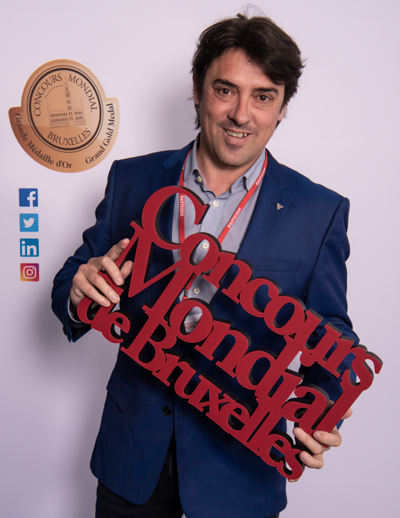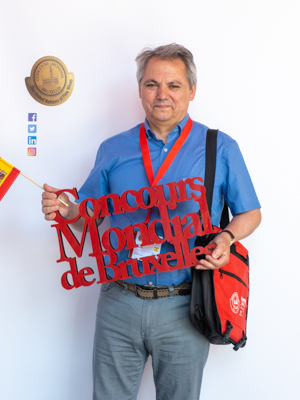 Owner and Director of: – Editions La Prensa del Rioja (magazine and books specialized in Rioja wine), – Press Office J. Pascual Comunicación – Author of several books on wine – Member of the International Federation of Wine and Spirits Journalists and Writers – More info: www.laprensadelrioja.com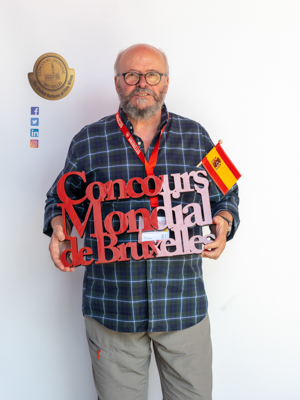 Javier Rueda Mallén
Espagne
Anuario de Vinos El País.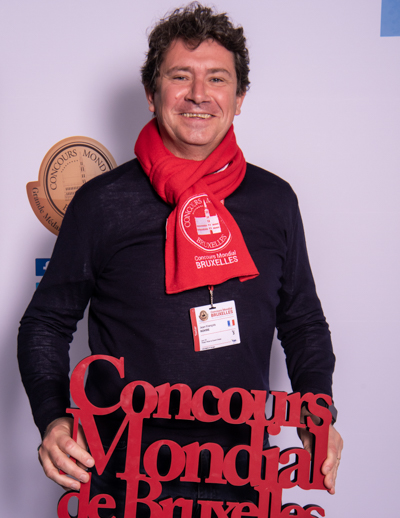 Jean François Rovire
France
Chef de groupe vins chez System U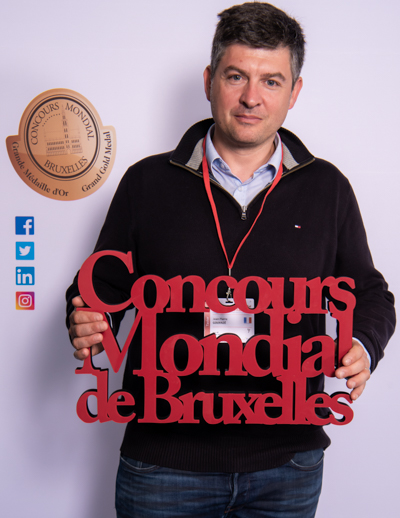 Jean Pierre Gouvazé
France
Delegate to the Loire Valley council "Interprofession des Vins du Val de Loire".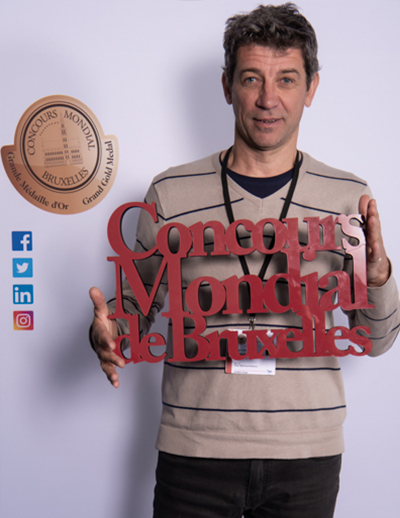 Jean-Christophe Verschelde
Belgique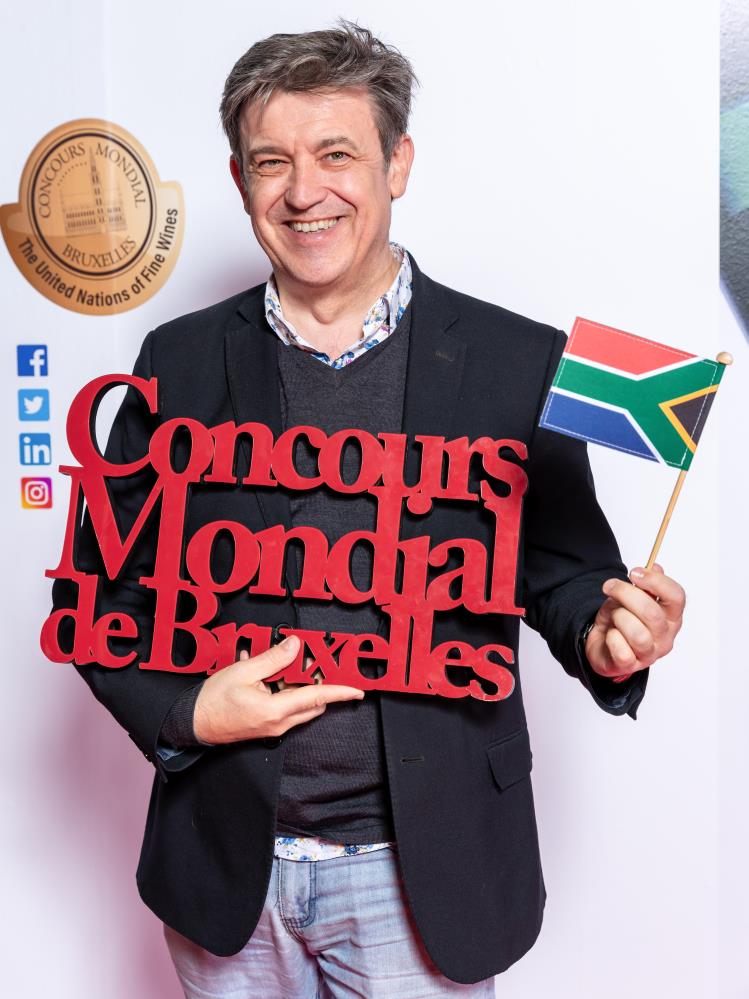 Jean-Vincent Ridon
Afrique du sud
ASI Sommelier Diploma SASA Board Member Sommeliers Academy Manager Team South Africa manager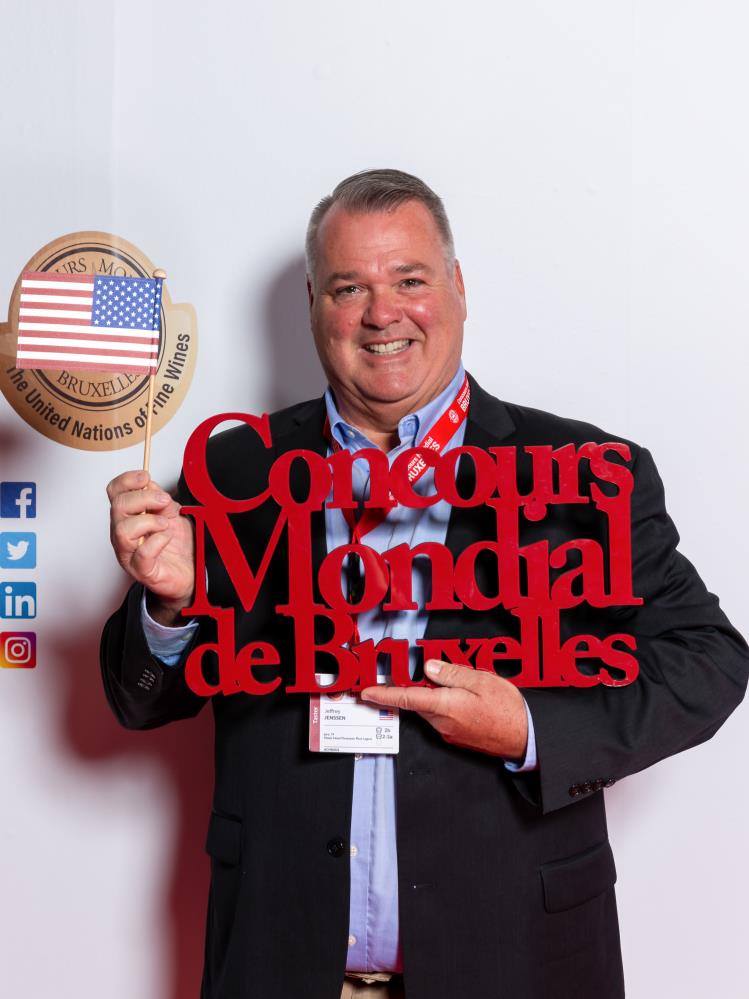 Jeffrey Jenssen
Etats-Unis
Entertaining and Lifestyle Editor at Wine Enthusiast Magazine. Co-author of RED WINE, winner of Gourmand International Best Wine Book in the World, Wines Of California and Wines of the Southern Hemisphere. Wine Journalist at The World Wine Guys.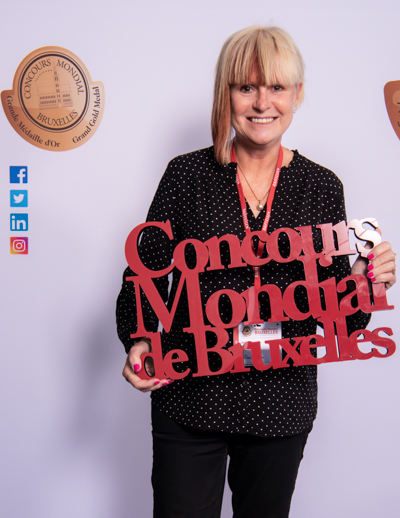 Journalist at Winestate magazine, Gourmet Traveller WINE magazine, Halliday magazine, Wine Selector, Meininger's Wine Business International magazine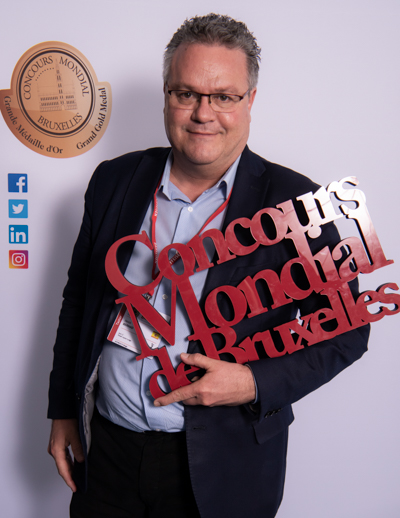 Journalist, Oenologist, he works with many publications, writing articles about Wine, Spirits and Cigars. Online magazine: Planeta Hedonista. Member of the tasting panel of Sobemesa magazine. Wrote 3 guides of Spirits : Wisky, Vodka and Gin guide in spanish: « Spirits, los 150 mejores destilados » (Geoplaneta). Website trotavinos.com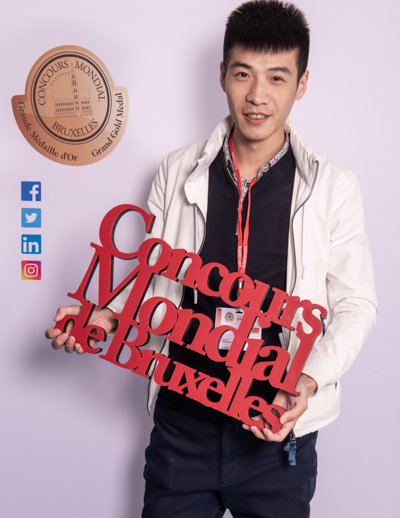 Client Relationship Manager
-Sarment Ltd.
Unpredictable black stallion as he never failed to delivery any wine to anyone, for years he has reputed for sale champion in Northern China in wine business, began with classic French traditional cultivation from Duclot Group, and implied deep research in Burgundy in Imperatrice Co. and Sarment Group. A series of academic diploma achievers in WSET, Bordaux, Barossa, ISG etc.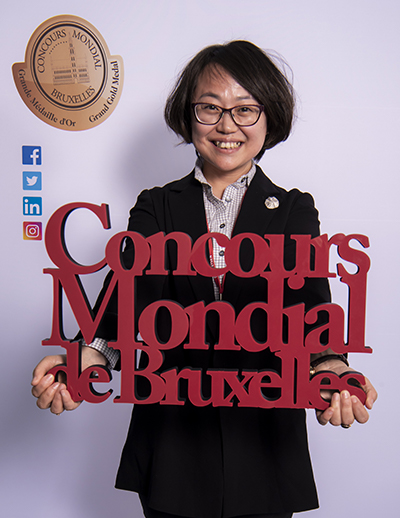 Winemaker à Ningxia Helan Qingxue Vineyard
First-State-level Wine Taster,state-level Appraisal Judge of Wine.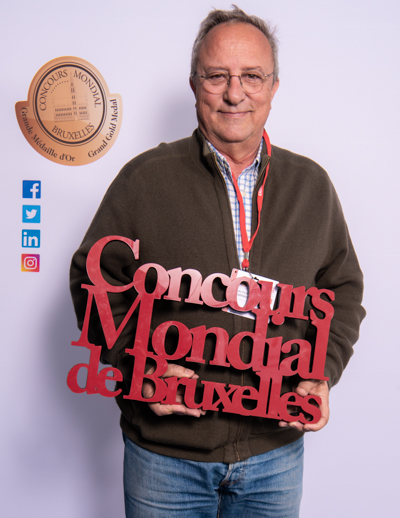 João Paulo Martins
Portugal
Journalist – Revista Vinho – Grandes Escolhas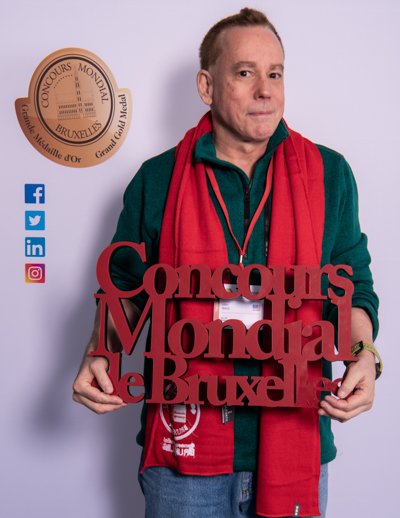 Wine and spirits columnist for Shanghai Daily Newspaper, China People's Publications Z Mag, Money Journal China and others; also China wine and spirits communications and business development consultant for Chinese airlines, corporations, wine regional authorities, etc.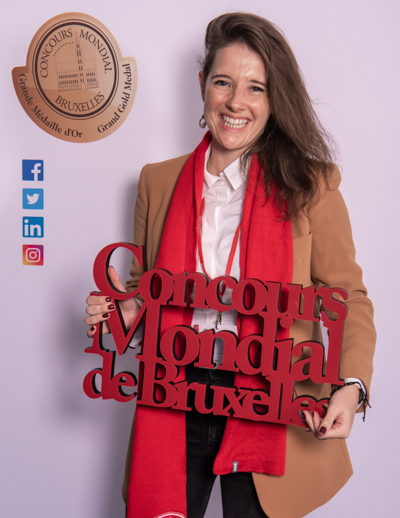 Jolette Steyn
Afrique du sud
Winemaker & Wine Merchant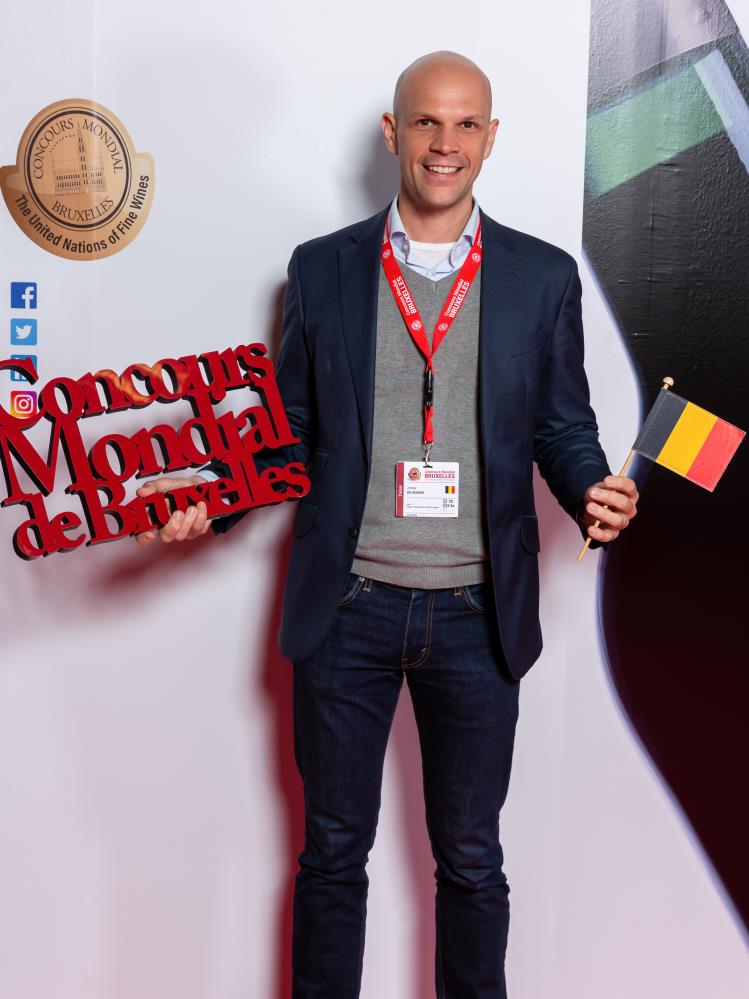 Wine Program Manager at Ahold Delhaize USA. Further active in wine trade, wine education, and public affairs. WSET Diploma holder and Weinakademiker.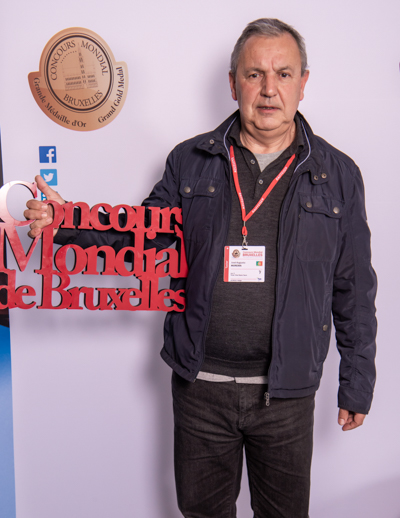 José Augusto Moreira
Portugal
Journalist in dayly newpaper Público, since 27 years.
Writes about wine and gastronomy in the weekly suplment Fugas.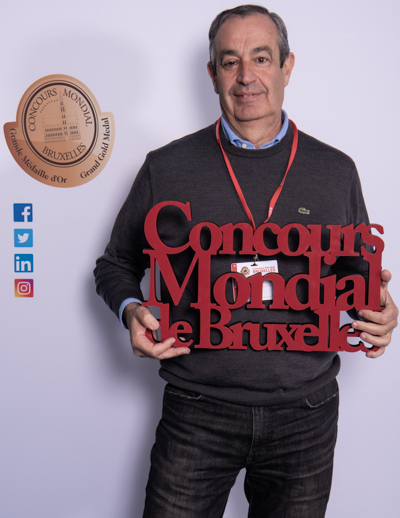 Doctor Ingeniero Agrónomo y Enólogo Asesor técnico vitivinícola, Autor de libros técnicos de Viticultura y Enología, Colaborador en revistas des sector vitivinícola, Medalla de oro al Mérito Enológico.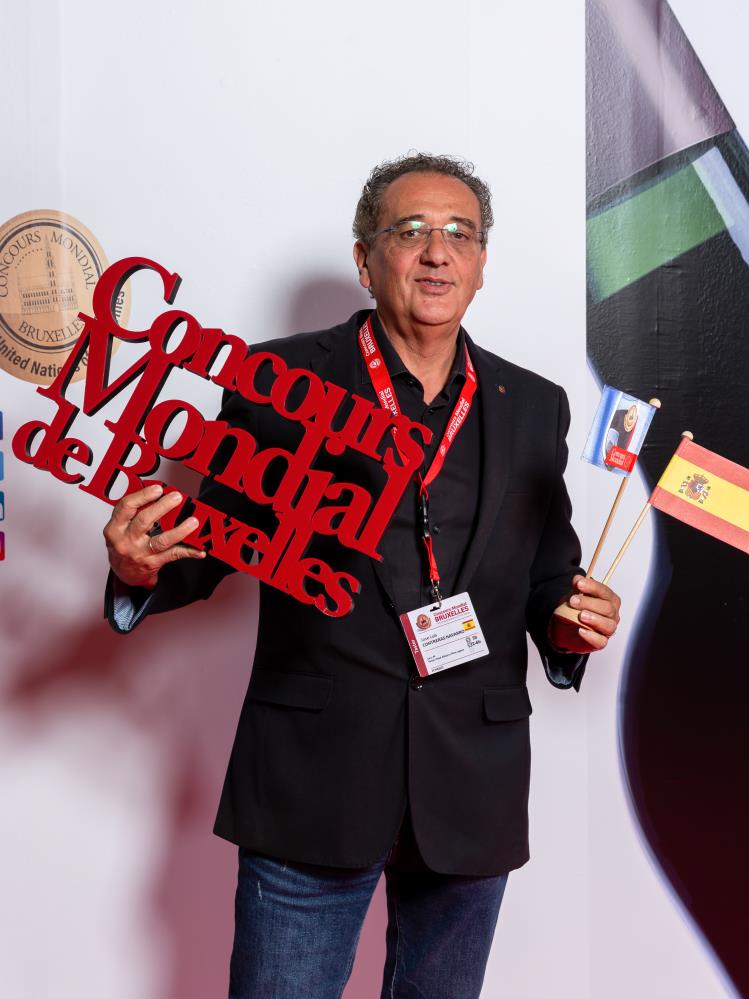 Jose Luis Contreras Navarro
Espagne
Founder of Verema.com, Spanish winelover platform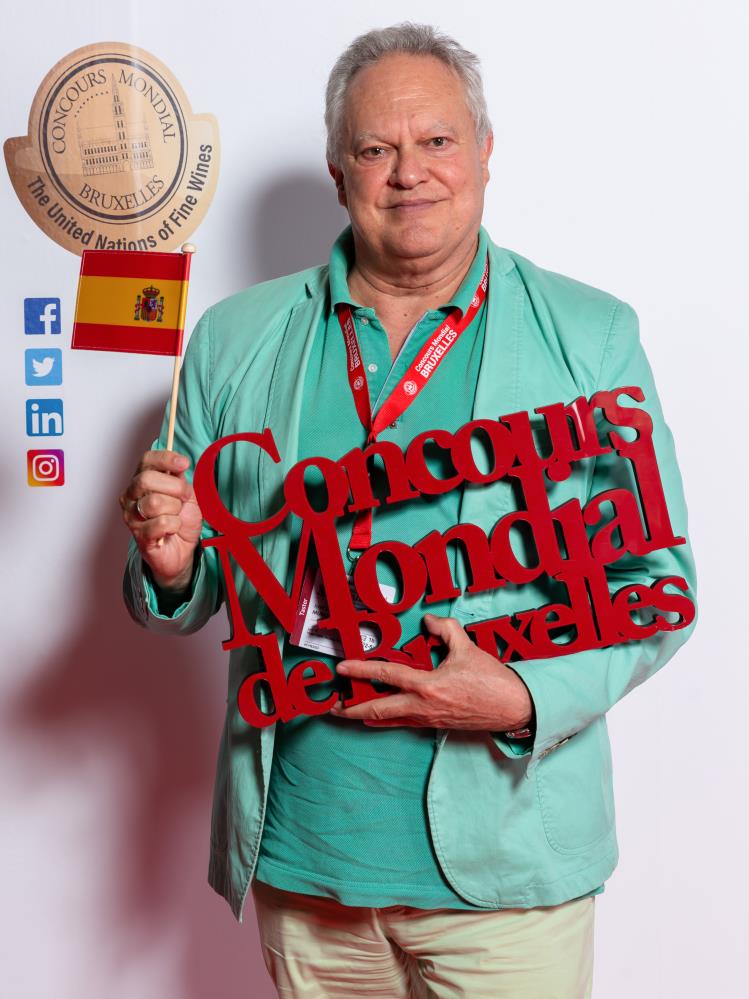 Freelance,contributor to El Mundo, La Semana Vitivinicola, El Correo del Vino, Gourmets, Distribución y Consumo, President of AEPEV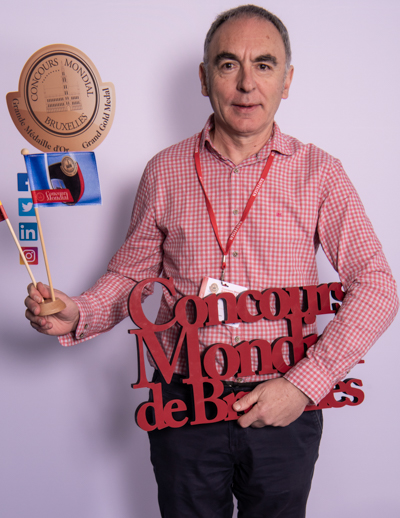 Jose Luis Solanilla
Espagne
Journalist at El Heraldo de Aragon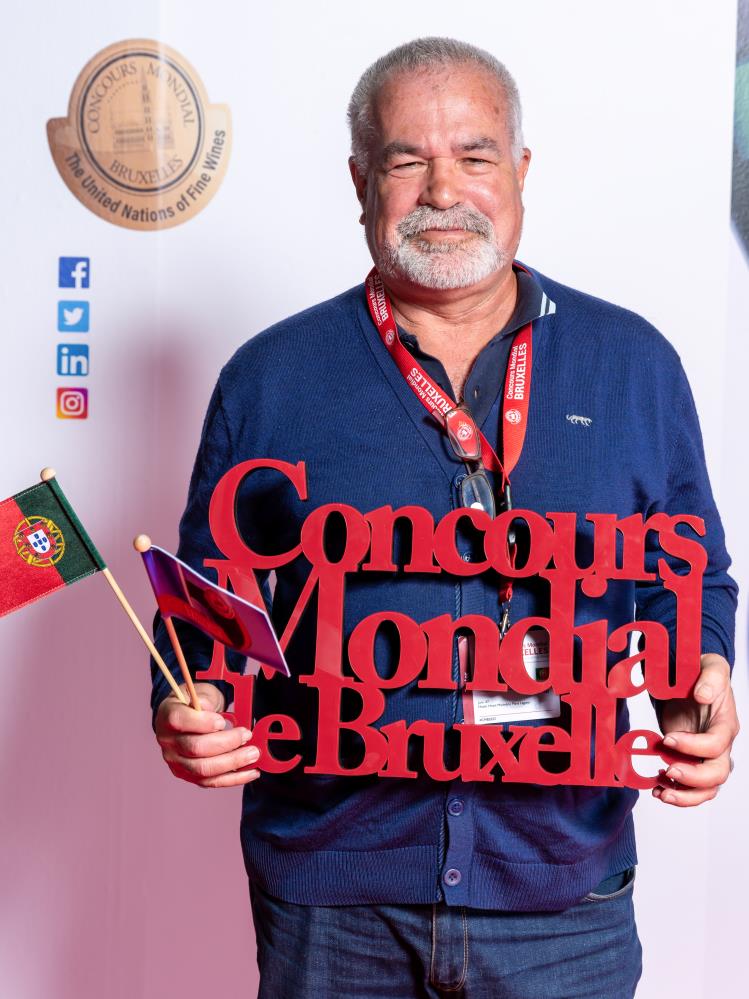 José Miguel Dentinho
Portugal
Journalist at Expresso Vinhos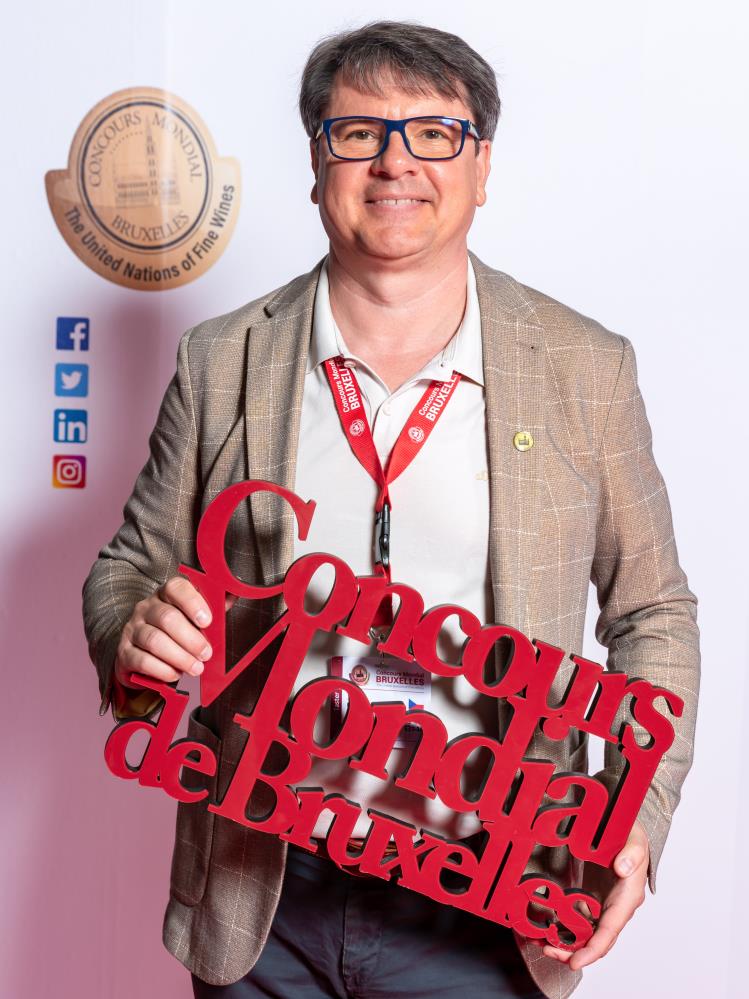 Josef Balik
République Tchèque
Leader of courses for the National oenology centre and the Wine academy in Czech Republic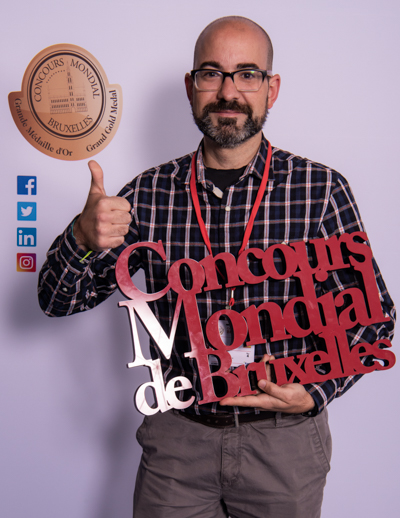 2016's Spain Best Sommelier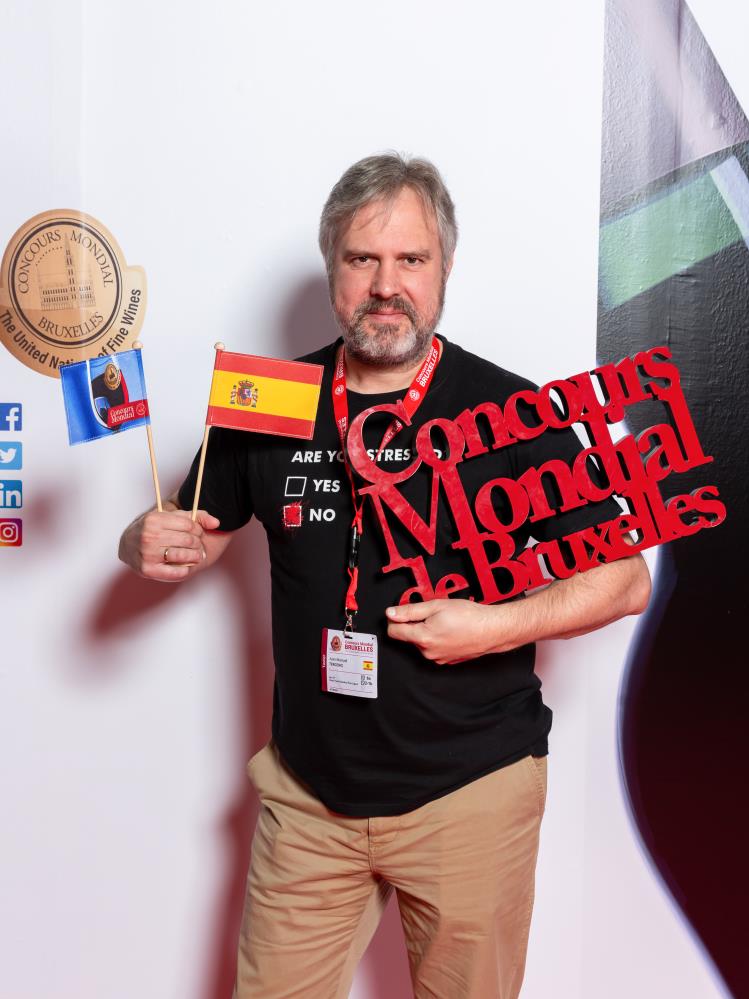 Juan Manuel Terceno
Espagne
Gonzalez Byass Sommelier, Sommeliers teacher in several courses in Spain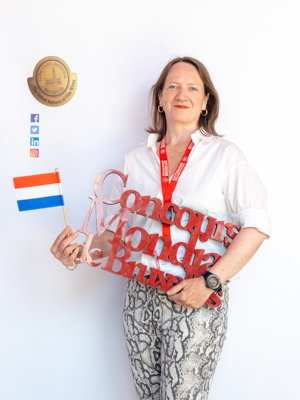 Independent wine writer and cellar master Sylvie's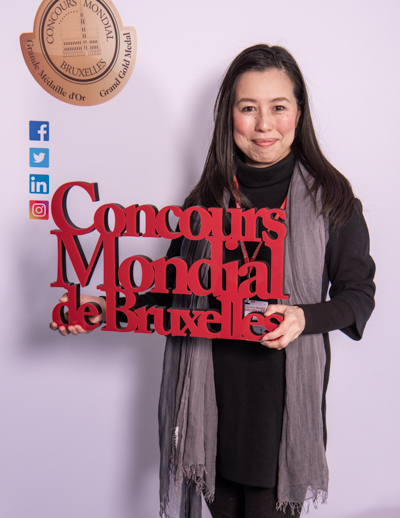 Sommelier (JSA) Based in Centre Loire France, consultant wine export for Japanese market work with winegrowers and wine organisations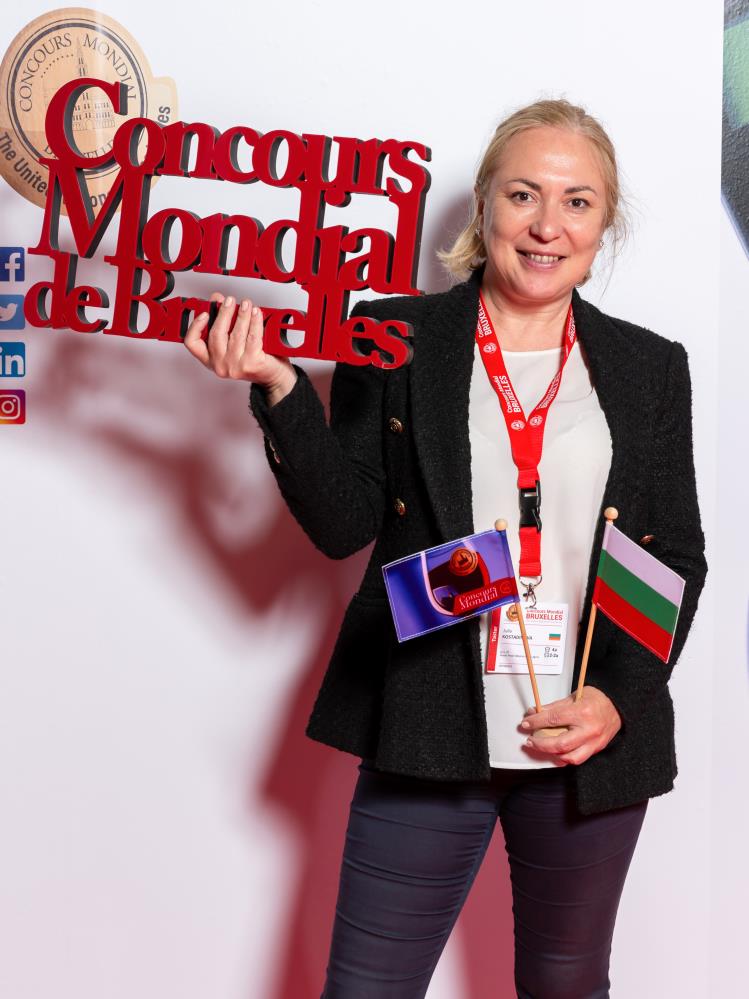 Julia Kostadinova
Bulgarie
Editor-in-chief of the leading wine media in Bulgaria – DiVino. Founder of the competition « The Best Bulgarian Wine of the Year », Involved with the organisation of the forum of the Bulgarian wines – DiVino.Member of the Circle of Wine Writers with hundreds of publications in the Bulgarian and international wine & spirits press, TV shows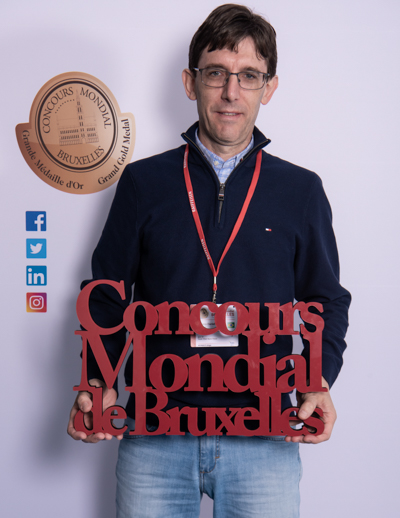 Juliano Daniel Perin
Brésil
President of the Brazilian Association of Enology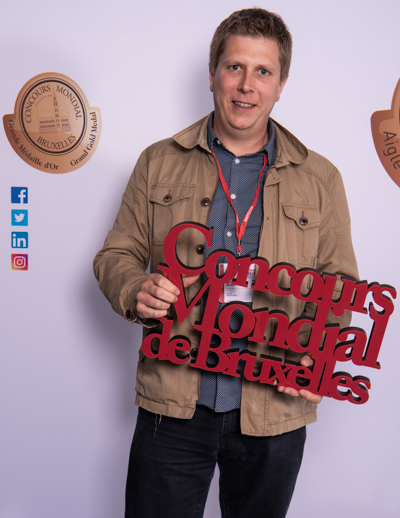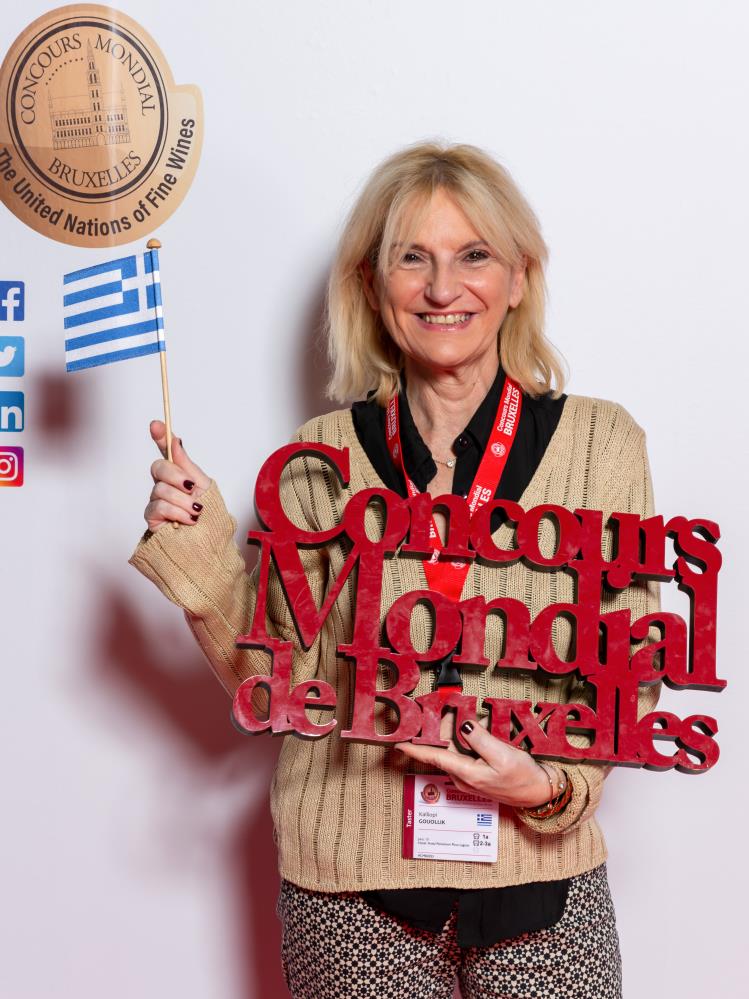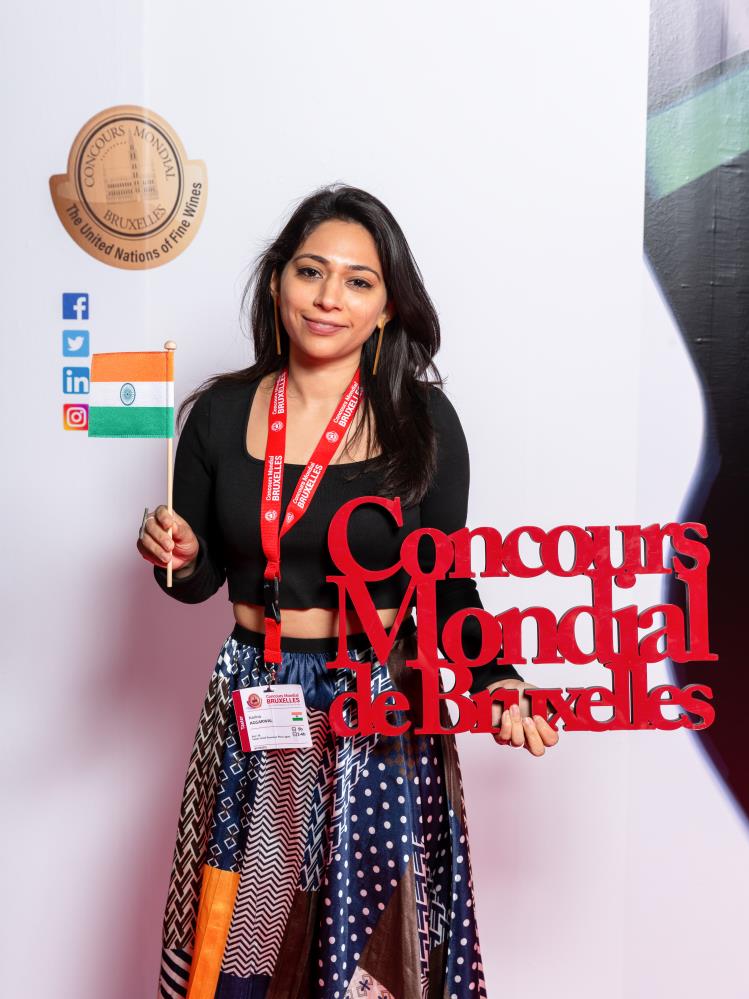 Gigglewater Beverage Concepts. Writer | Educator | Consultant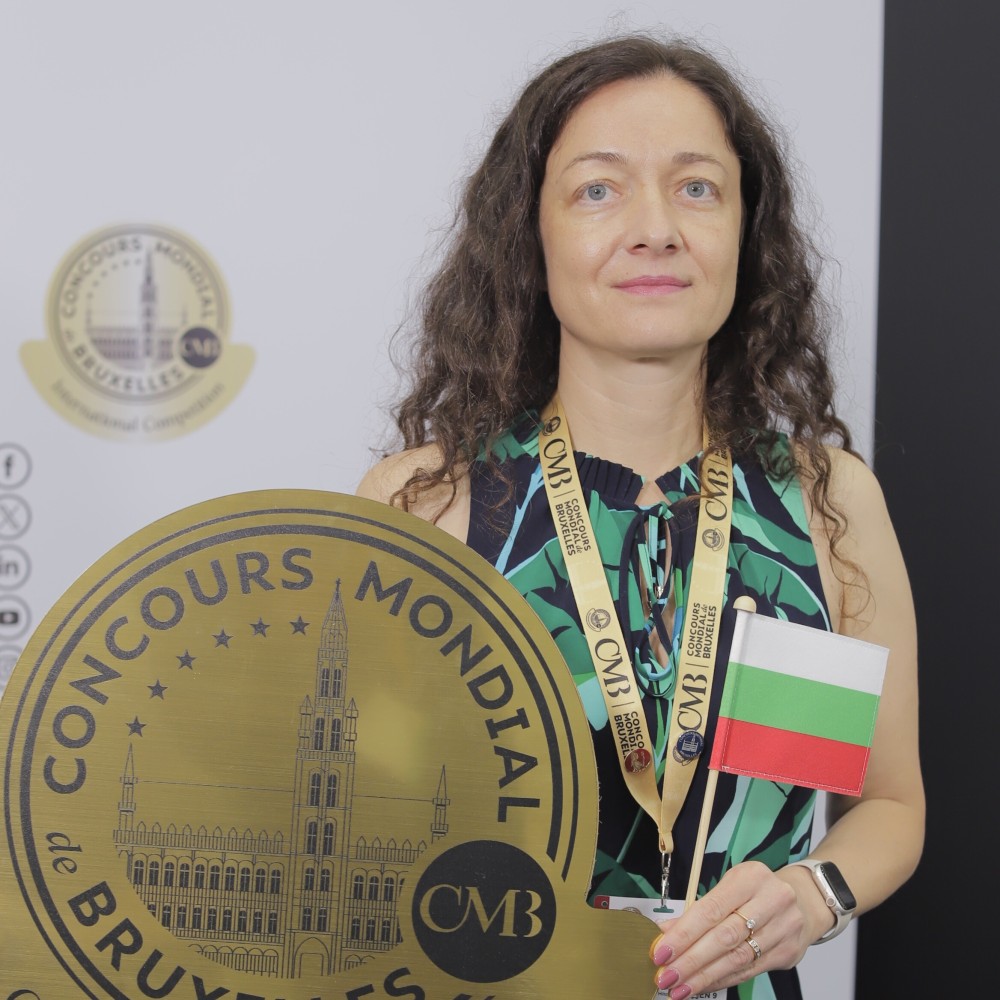 DipWSET.Co-author and co-editor of an annual, bilingual wine guide on all Bulgarian wines since 2012. www.kata.bg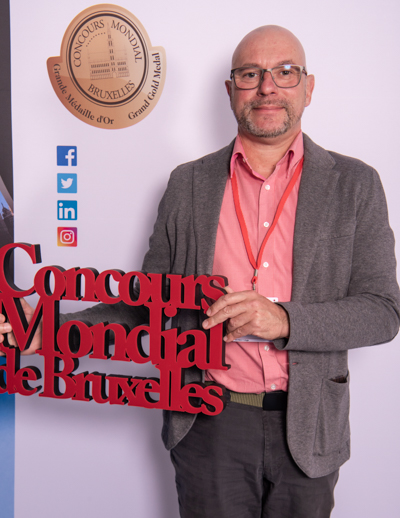 IHK officially appointed and sworn expert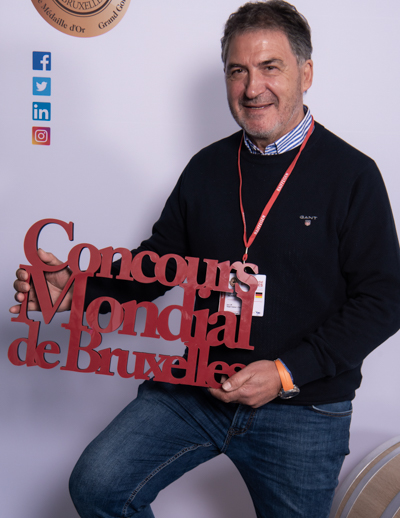 Winemaker & oenologist, worked in the champagne
Owner St. Laurentius Sekt, Leiwen
Since 33 years Wine Expert DLG & 14 years Stiftung Warentest – Examiner of international wine competition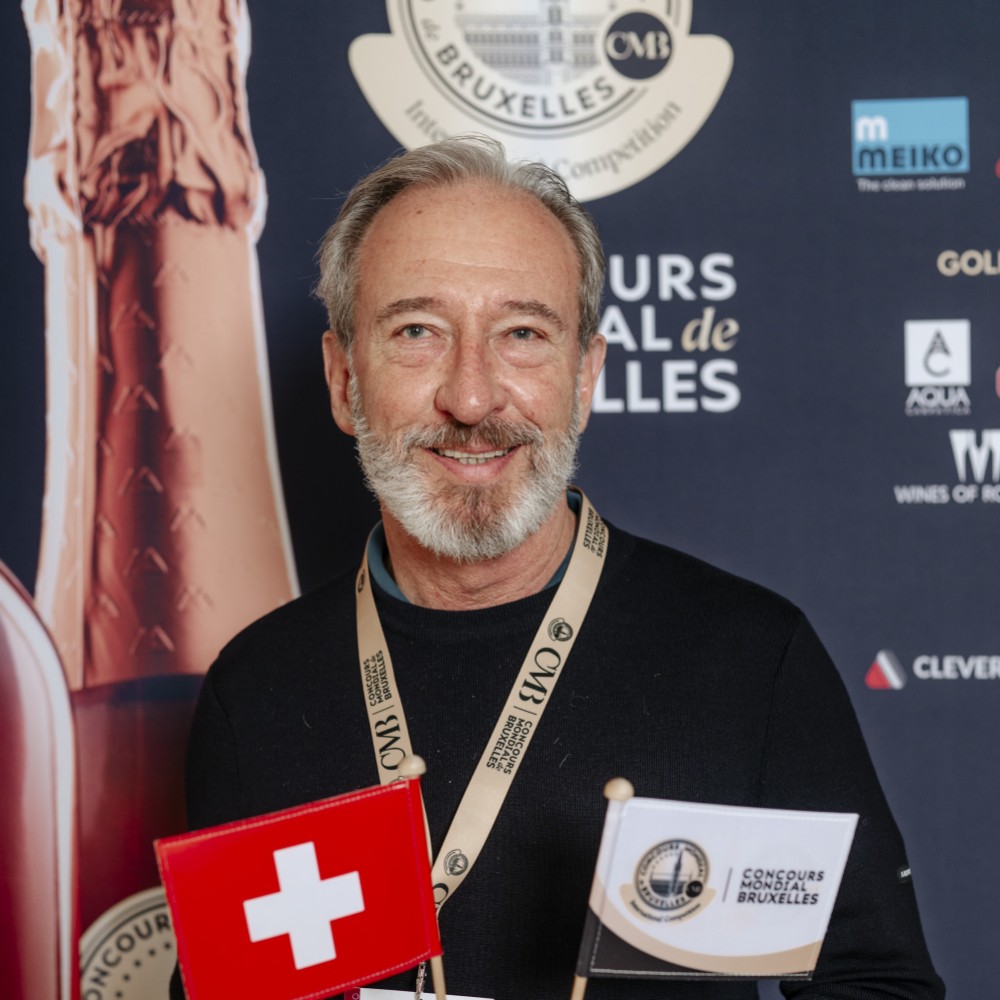 Journaliste L'Illustré, Gault&Millau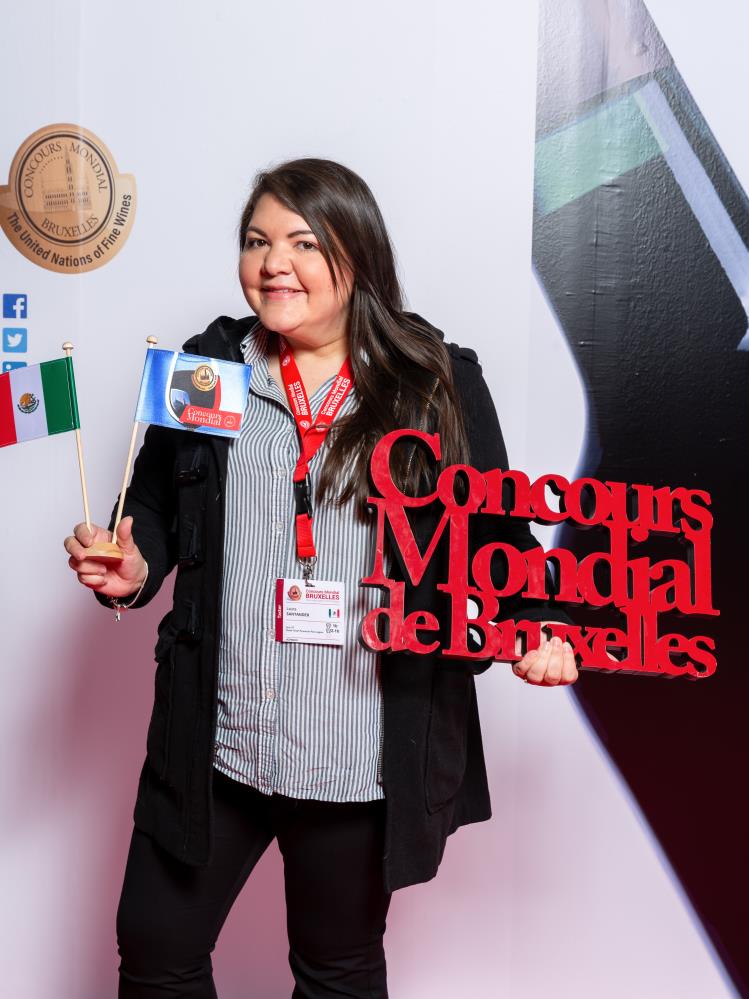 Certified Sommelier by the Court of Master Sommeliers. Tequila Master by the Mexican Tequila Academy. Certified Sommelier by the Mexican Sommelier Association.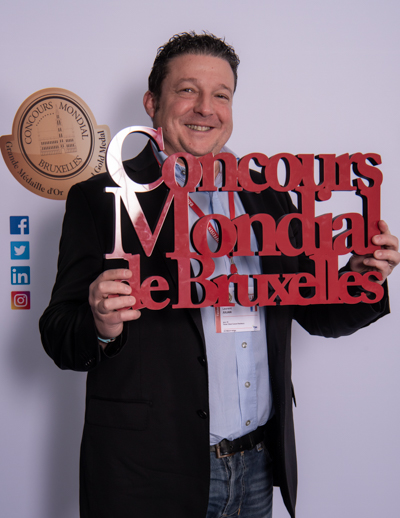 Wine buyer Carrefour France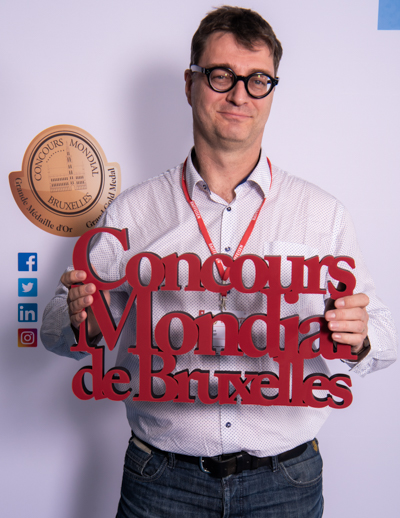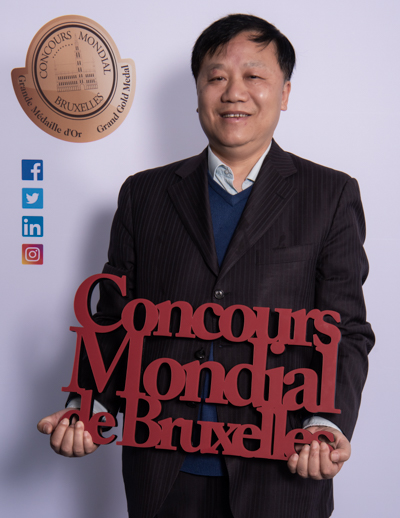 The president of Beijing International Wine & Spirit Exchange co. LTD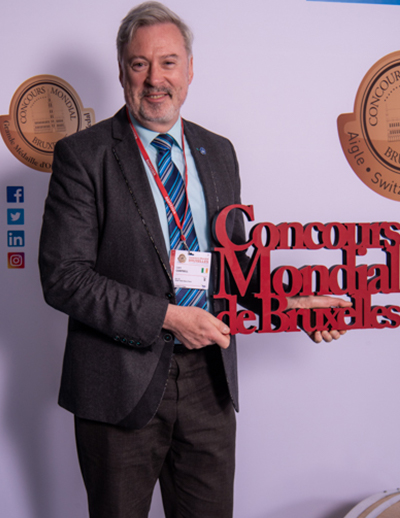 Wine Editor, online magazine www.TheTaste.ie Gourmand Award for "Best Digital Food magazine in the World" with over 15 million worldwide readers; 1.7 million Irish readers, 726,000 registered members; 107,300 Twitter followers, 90,200 Facebook fans, 86,600 Instagram followers); Diploma WSET, WSET approved Educator & Invigilator; Member, Irish Guild of Sommeliers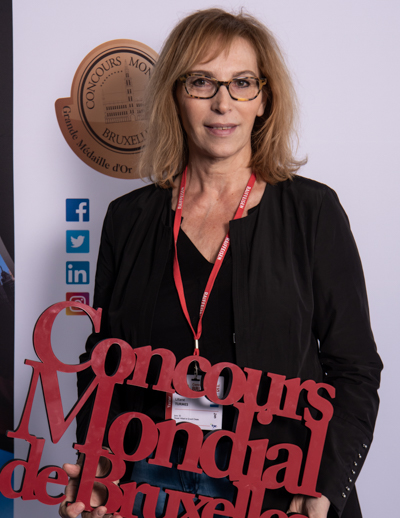 Liliane Turmes
Luxembourg
Journalist: Tageblatt,Business Review. Directrice du web magazine VINALU www.vinalu.lu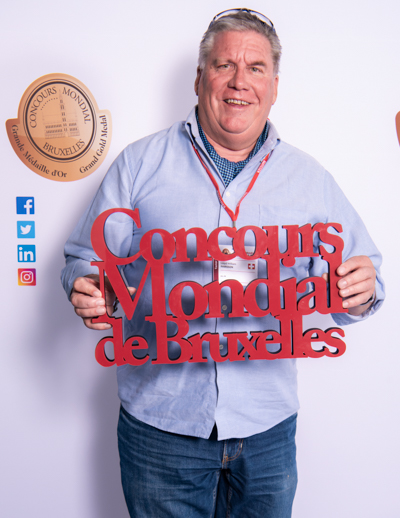 Lioyd William Ivarsson
Etats-Unis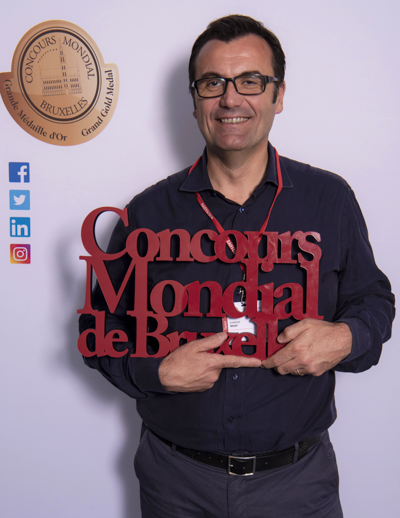 Director at Club Excellence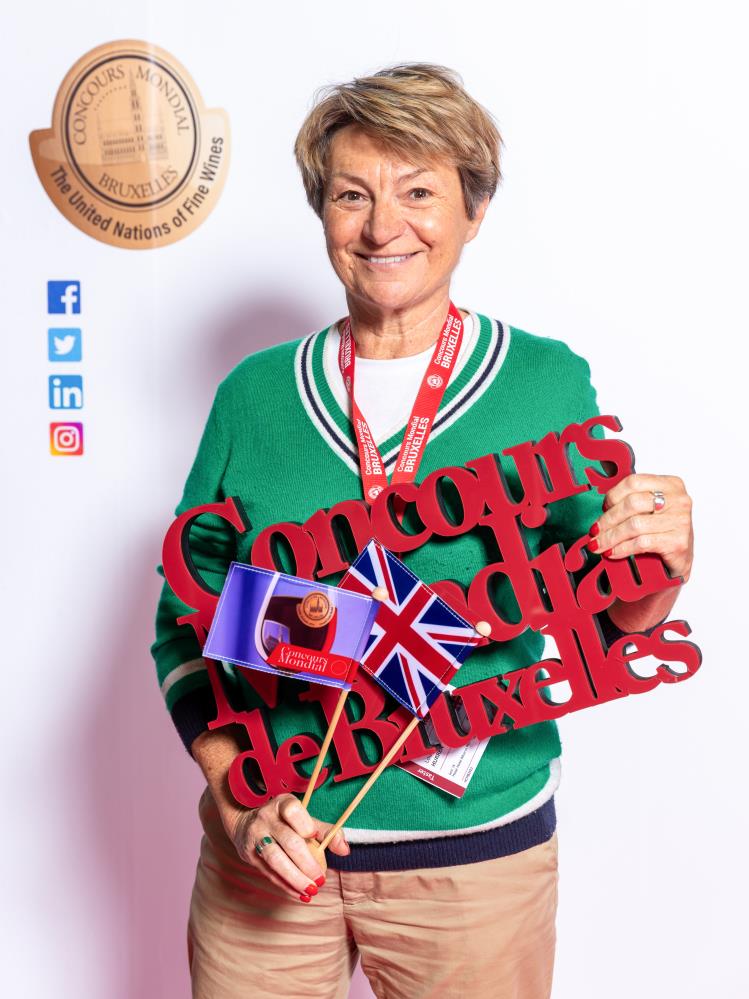 Louise Hurren
Royaume-Uni
A marketing communications and media relations (PR) consultant whose specialist area is wine. Based in Languedoc (France), I work with winegrowers and wine organisations, helping them promote themselves to English-speaking markets.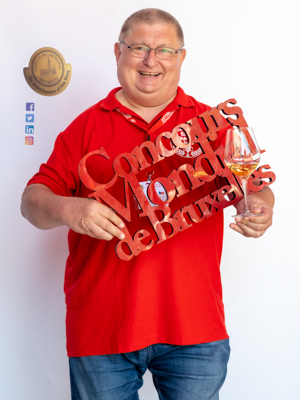 Lubos Barta
République Tchèque
Editor in Chief GastroPress Publishing Ltd, SOMMELIER magazine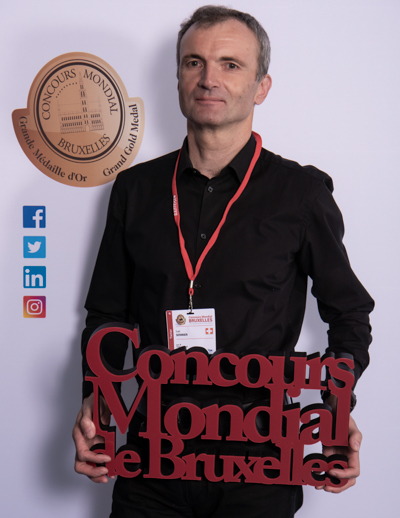 Wine Retailer – Maître Caviste – Chef OEnologue & Controlling Vins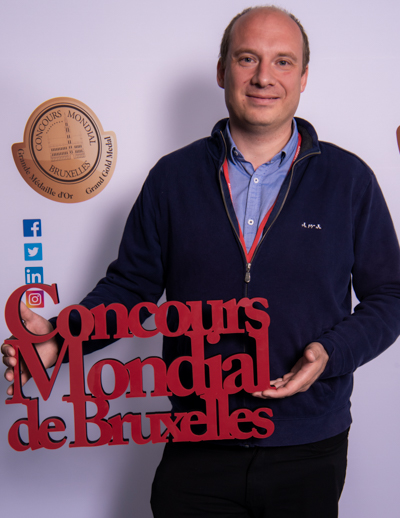 Ludovic Zimmermann
Suisse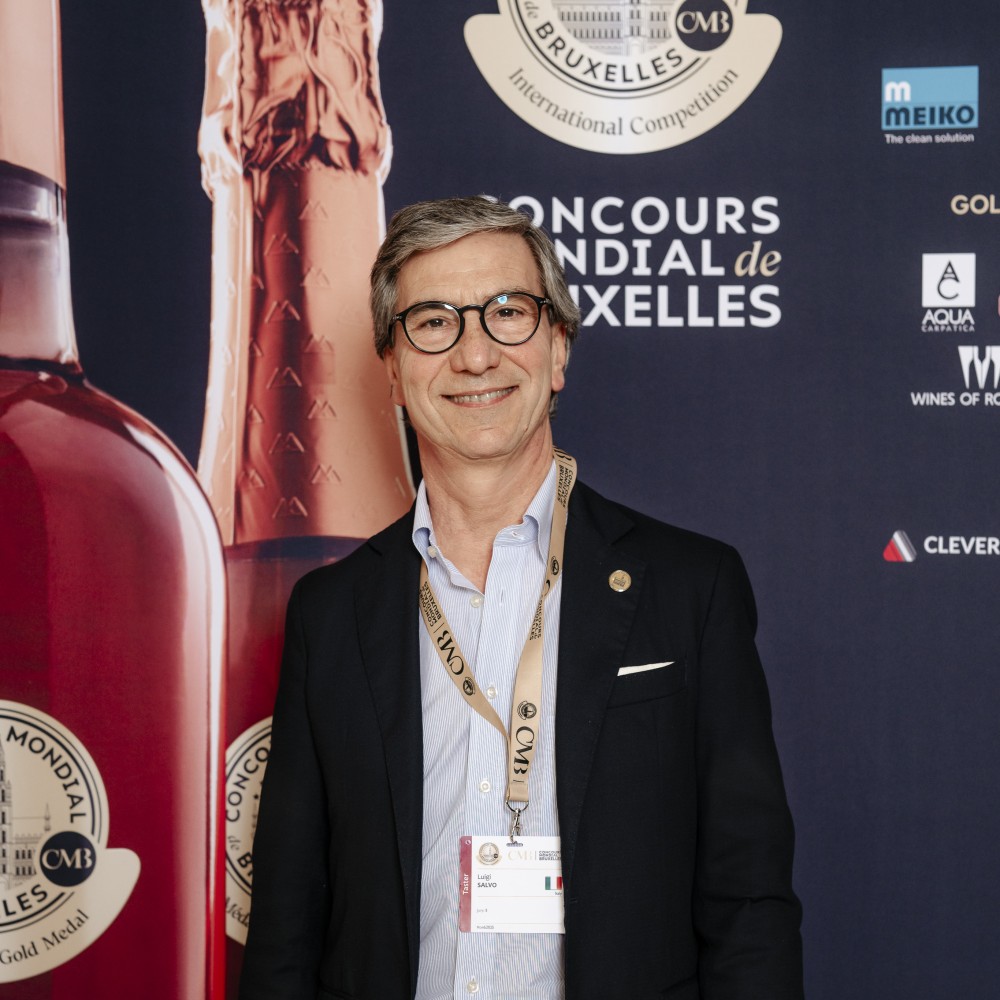 Wine journalist, official taster of Associazione Italiana Sommelier, director of "giornalevinocibo.com", contributor for the magazines "wine reality", "tigulliovino", "wine & spirits", presents TV programs on wine.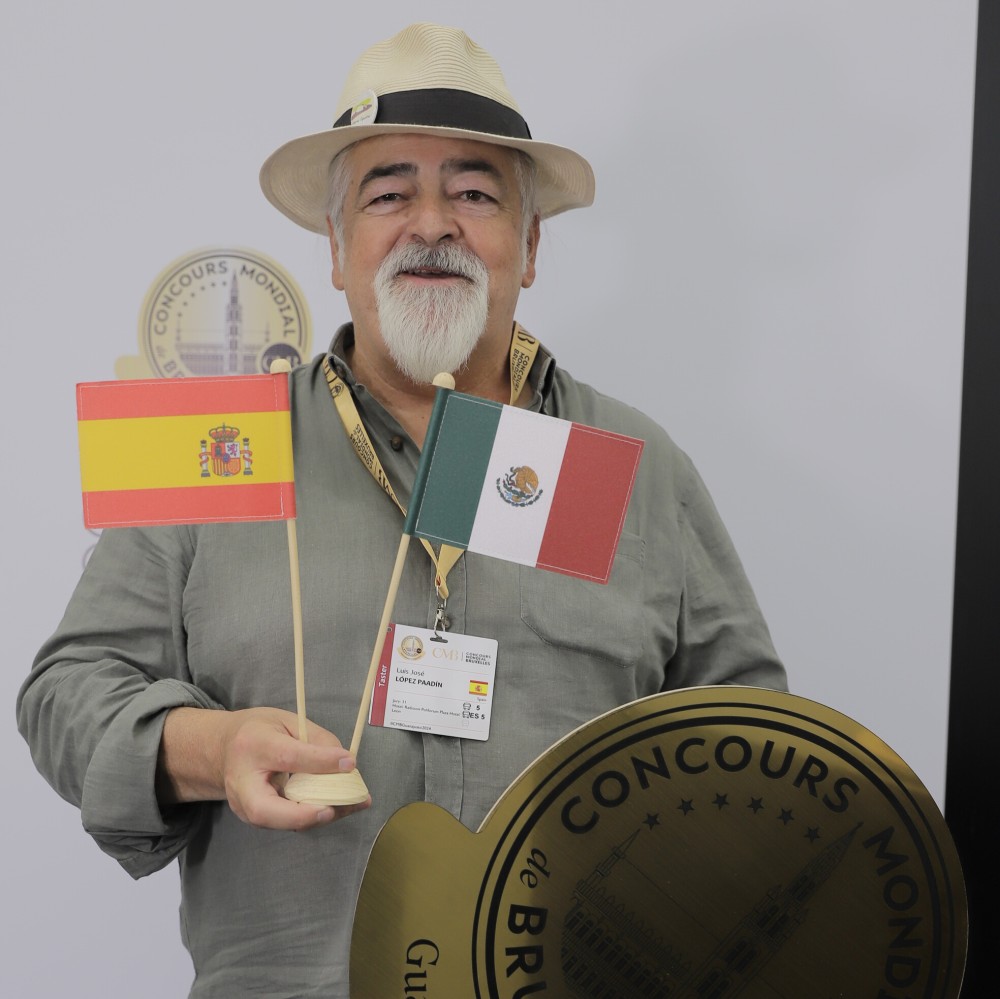 Luis José López Paadín
Espagne
Author of the Guide of Wines, Spirits and Wineries of Galicia. Co-author of "Lagares Rupestres", Contributions for his research. Co-author of "Las Piedras que Vinos", "Viaje por los Lagares Rupestres de Galicia". Columnist in several sectorial magazines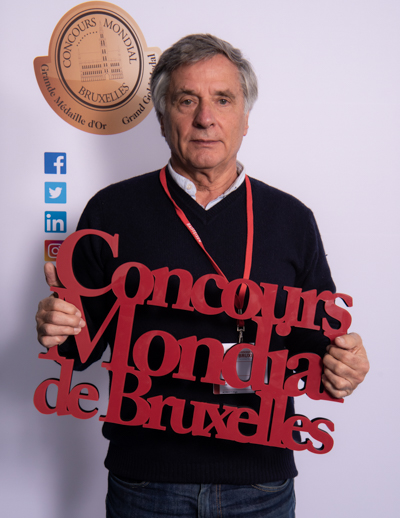 Winemaker consultant for Caminhos Cruzados, Barao de Vilar, Quintas de Cottas Wine consultant for 4UWines.com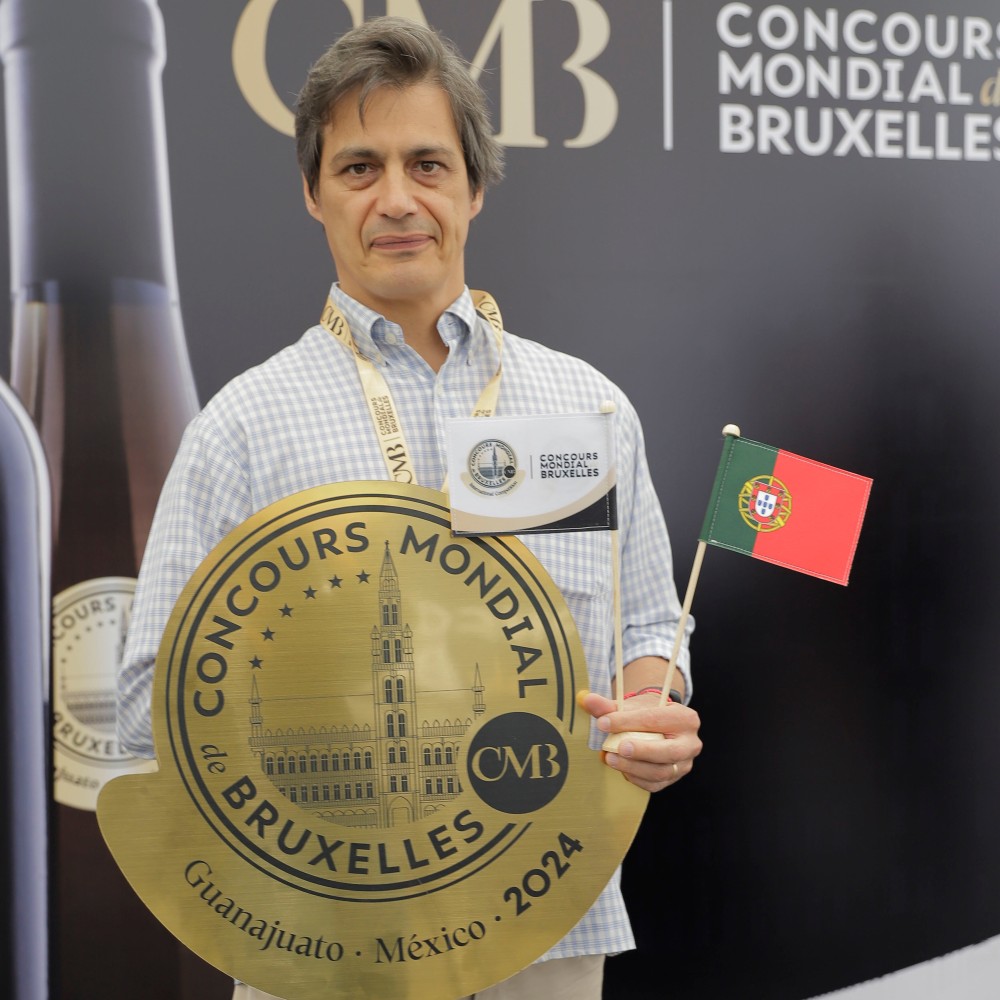 Journalist Revista de Vinhos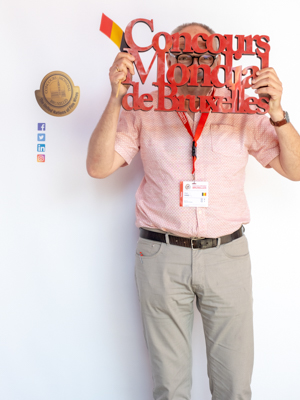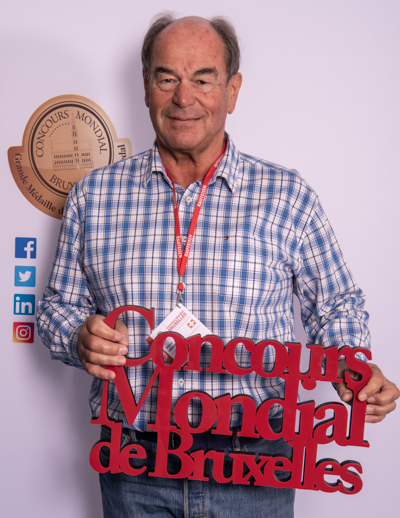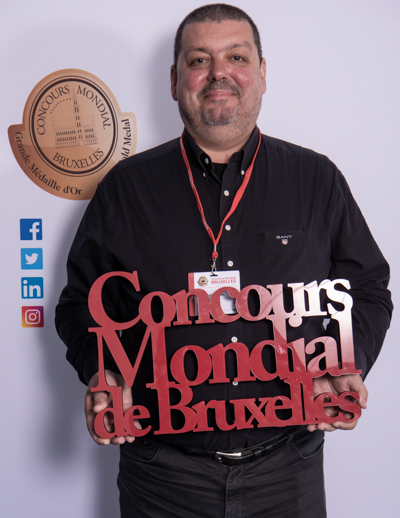 Marco Moreira Da Silva
Portugal
Journalist at "Jornal de Vinhos"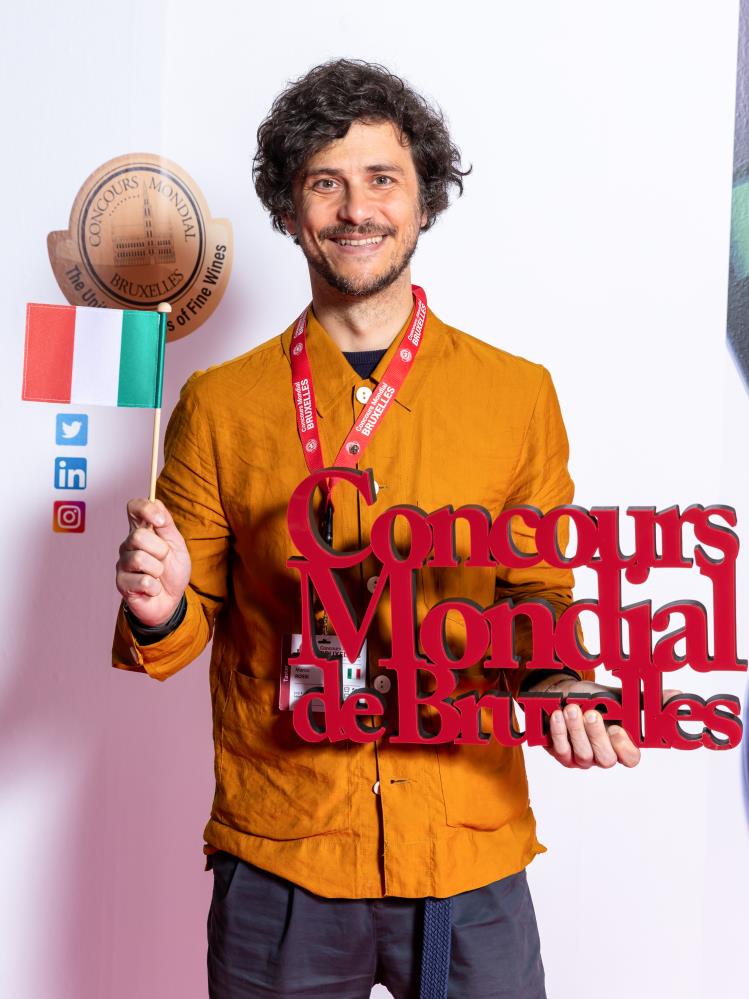 -Brand Manager at TV Wine Sky 815 -Host at Wine Tv Sky 815 -Certified Sommelier -#Untrending comm CoFounder – Podere di Pomaio & Enoteca Pomaio co-founder -Member of the board Strada del Vino ArStrada del Vino Arezzo -Lecturer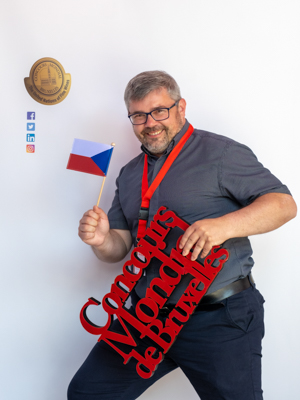 Marek Babisz
République Tchèque
Head Sommelier of the National Wine Centre, jury member of AWC Vienna, Vinoforum Czech republic and Muvina Prešov Slovakia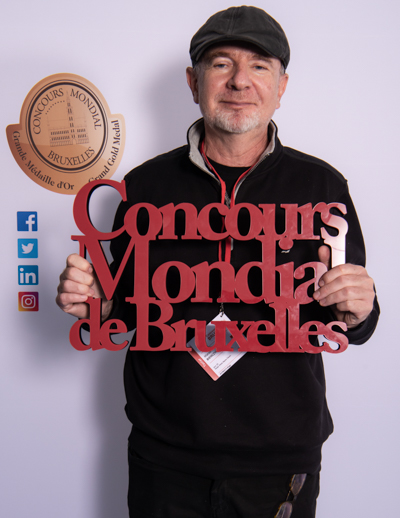 Journalist: Magazyn Wino, Revsita Przekr´j, Gazeta Wyborcza, Polish Wine Guide, Forbes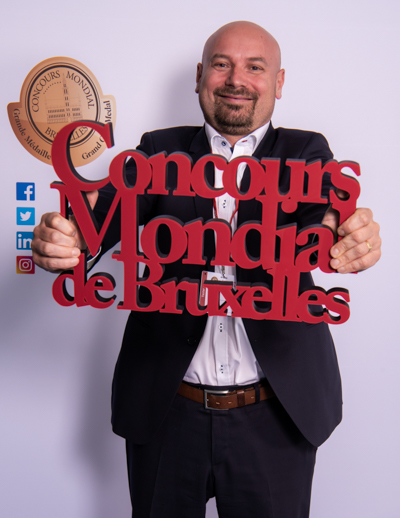 Marek Stastny
République Tchèque
Mendel University, degree "Agricultural Engineer"; Masaryk university, degree "Magister – law". General Director Chateau Valtice – Vinné sklepy Valtice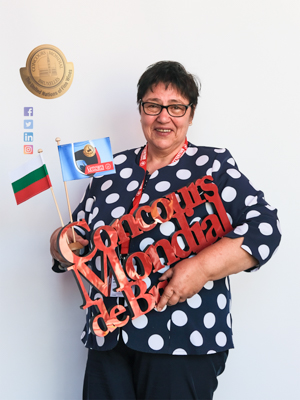 Margarita Levieva
Bulgarie
Chief editor of "Loza & Vino" and "BG Land of Wine" Vine & Wine Association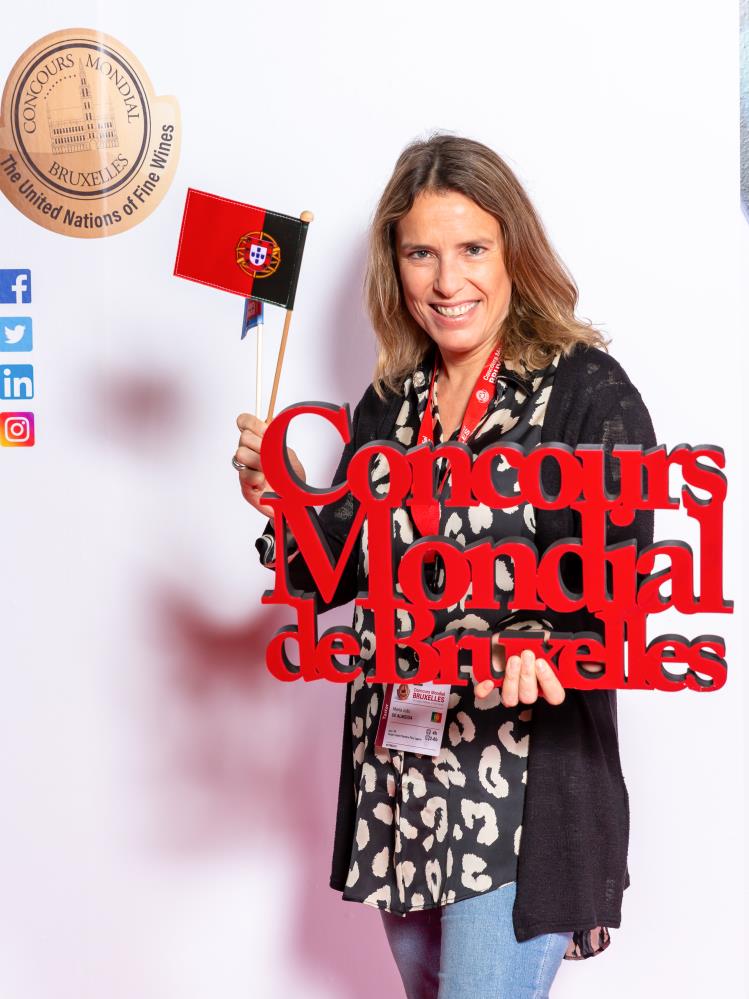 Maria João De Almeida
Portugal
Degree in Communication, Editor of 'Escanção' (the Sommelier Magazine in Portugal) and Director of own projects www.mariajoaodealmeida.com, www.vinho.tv and writer for national and international magazines.international magazines. Most seen wine site and wine channel in Portugal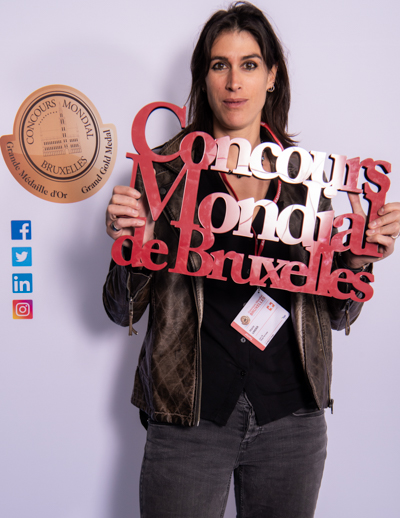 Wine specialist viticulture and oenology professionnal training wine journalist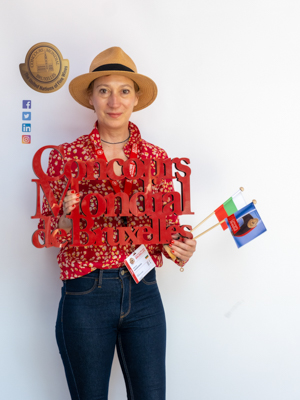 Marina Karakonova
Bulgarie
Regular author for www.bacchus.bg. www.menumag.bg, www.divino.bg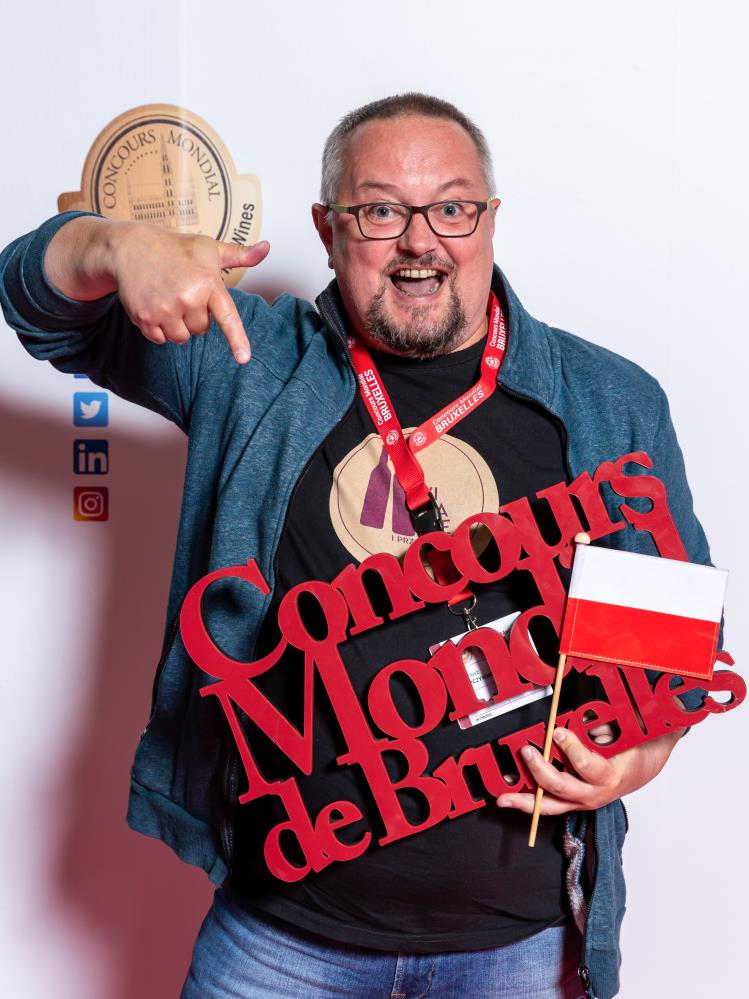 Mariusz Kapczyński
Pologne
Editor in Chief of Vinisfera.pl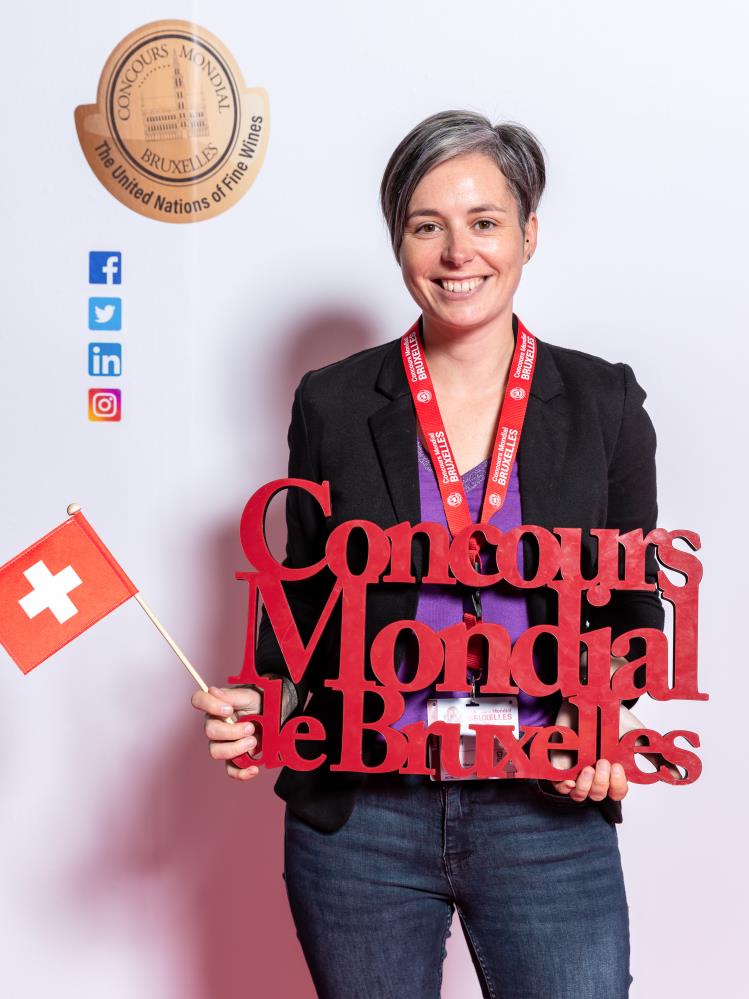 Manager at Swiss Skills – Wine Sector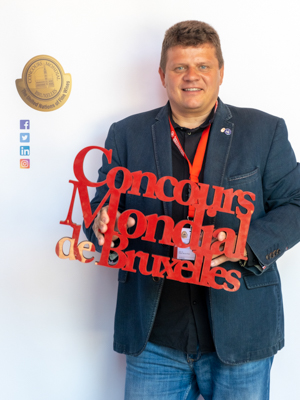 Martin Pucek
République Tchèque
Executive director; Czech Grape and Wine Producers Association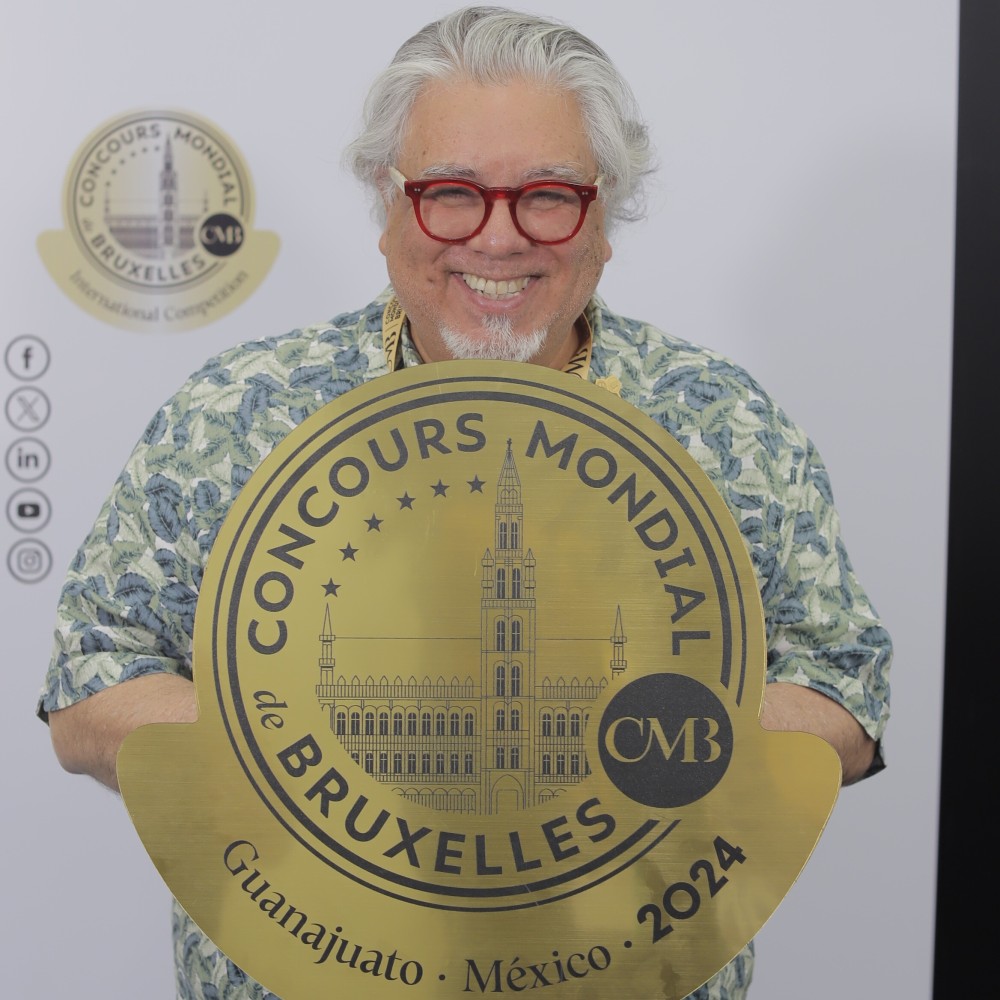 Mary Carlos J. "Charlie" Arturaola
Etats-Unis
Communicator about wine in all ways imaginable, from sommelier, corporate wine director to teacher, mentor, contestant judge, blogger, actor, and president of his own wine consulting and appraising firm, based in Miami Beach, Florida.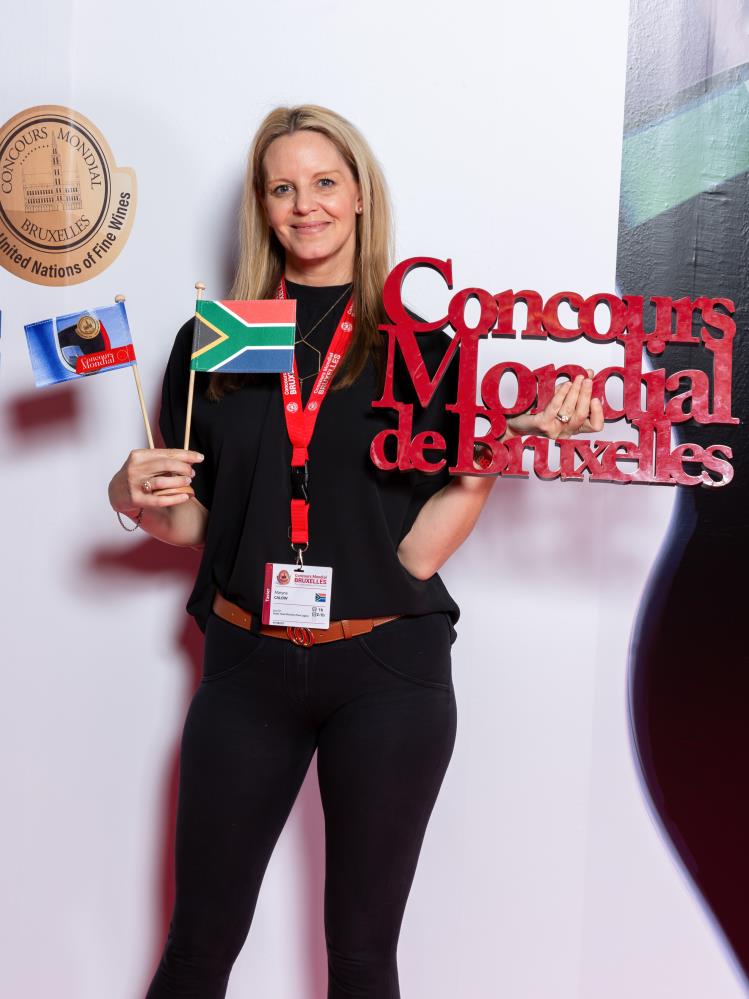 Maryna Calow
Afrique du sud
Communication manager at Wines of South Africa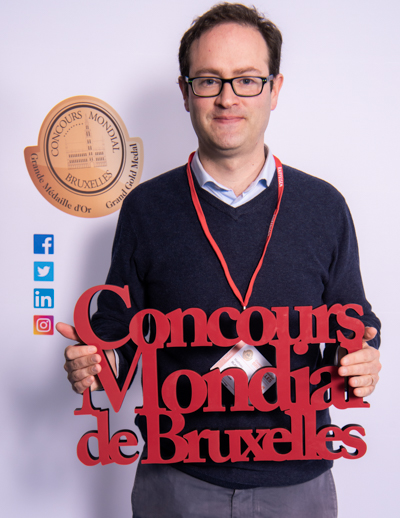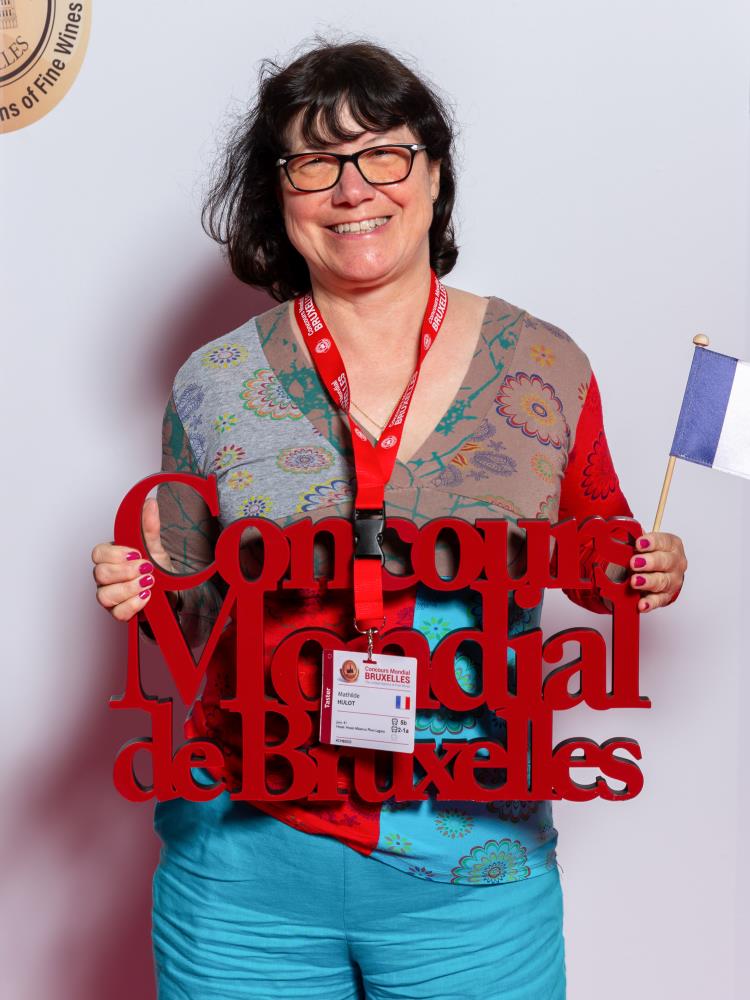 Journalist and writer, Meininger's Wine Business International,La Vigne, Stratégies,Bettane+Desseauve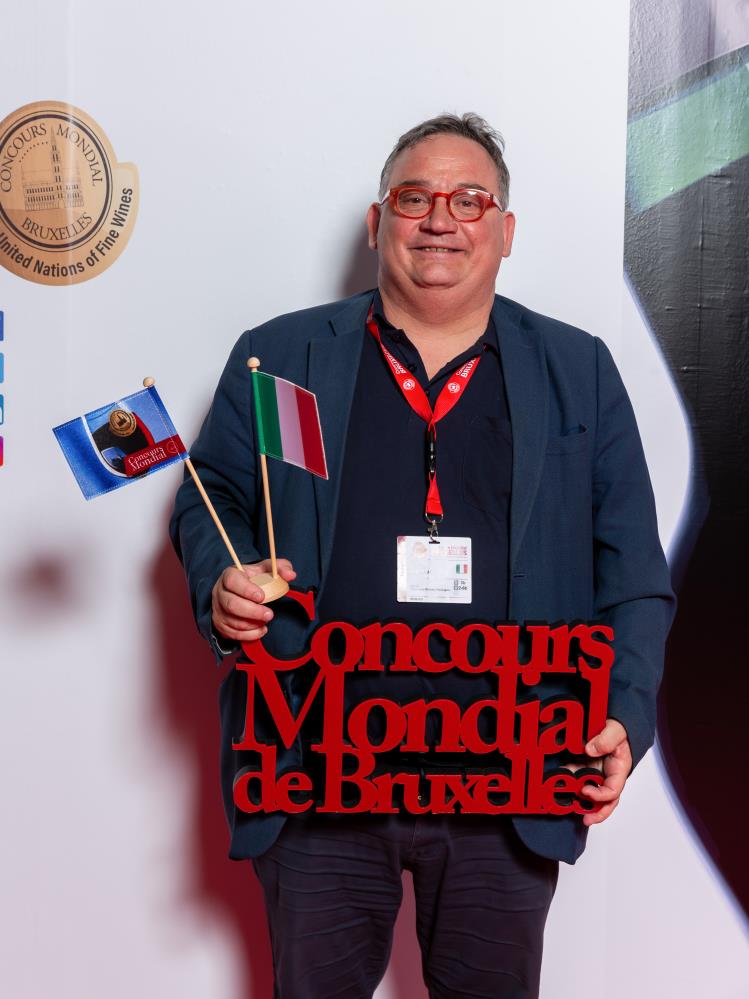 Maurizio Valeriani
Italie
Journalist and author, as a food and wine expert, on magazines like: www.vinodabere.it (director) www.repubblica.it/sapori,www.epulae.it,www.lucianopignataro.it. • Teacher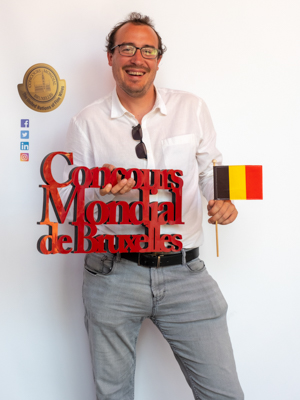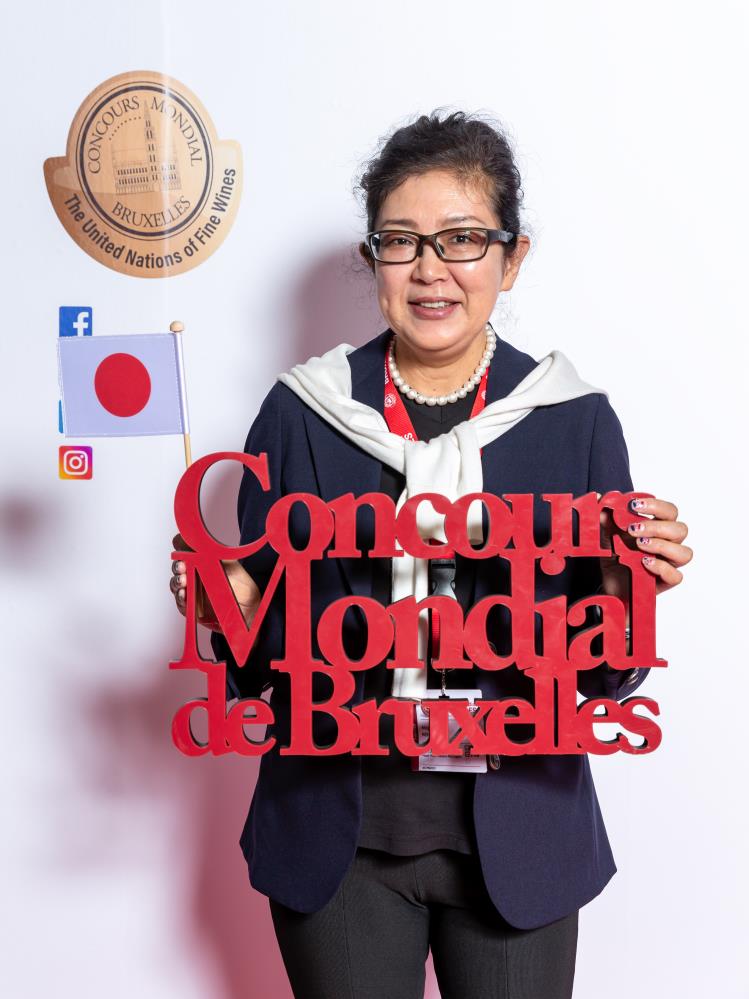 Freelance wine journalist for Wineart, Vinoteque, Cuisine Kingdom.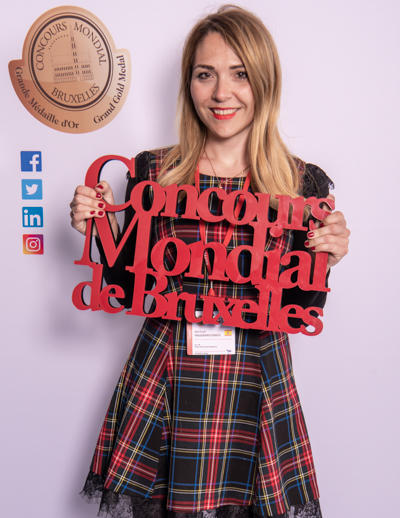 Meritxell Falgueras Febrer
Espagne
free lance journalist fo the Radio, television, and specialized press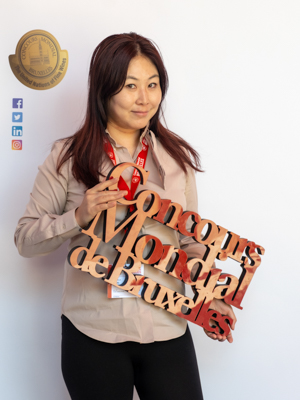 Mi Yeun Hong
Corée du Sud
Wine columnist – South Korea, Sommelier AIS, ONAV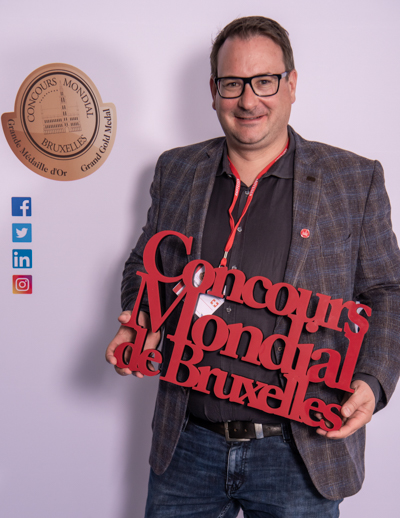 Engineer Oenology, production Manager and member of the management board of Rutishauser Weinkellerei AG since 10 years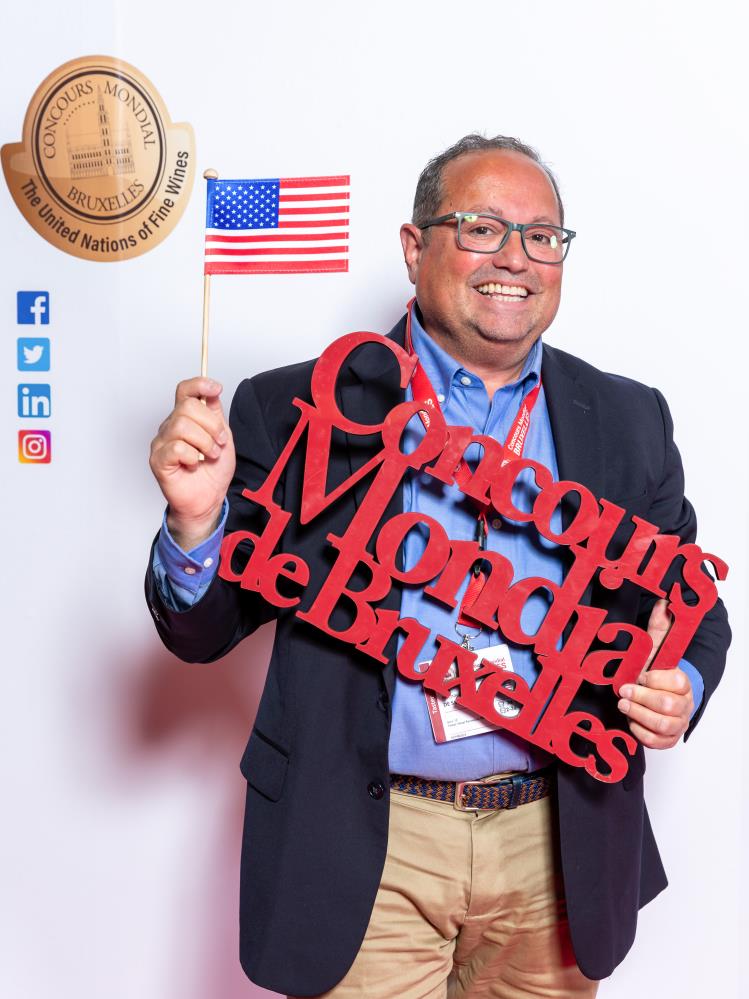 Michael De Simone
Etats-Unis
Entertaining and Lifestyle Editor, Wine Enthusiast Magazine; Co-author of RED WINE, winner of Gourmand Int'l Award for Best Wine Book in the World. Wine Journalist at World Wine Guys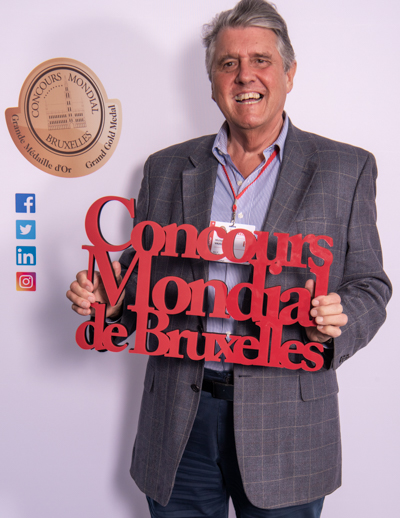 Journalist – Editor, Vintage Assessments Member, UK Circle of Wine Writers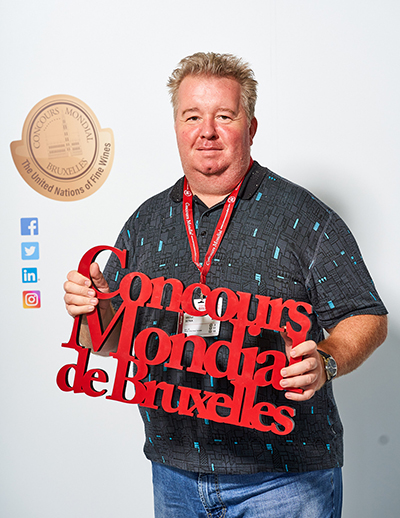 Michal Setka
République Tchèque
Chief Editor of 'Wine & Degustation'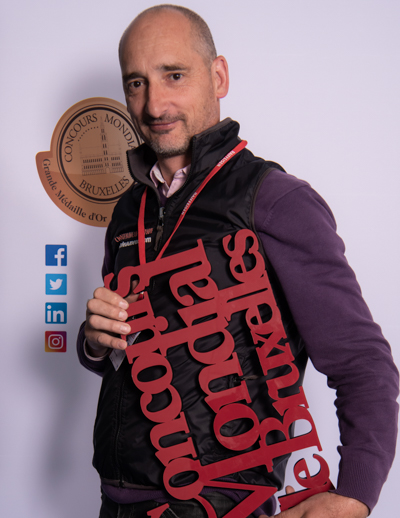 Projects and development director at Châteauneuf-du-Pape Winemakers Association, Grapes producer in Luberon and Ventoux. Manager of sarl VINADEA. President of Châteauneuf du Pape oenology (laboratory). Vice-president of the national association of Sites remarquables du goût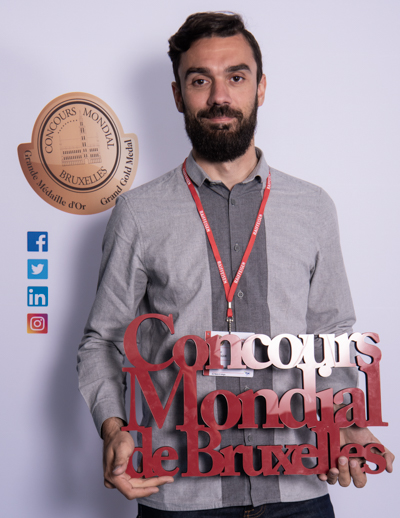 Wine buyer Bordeaux CDiscount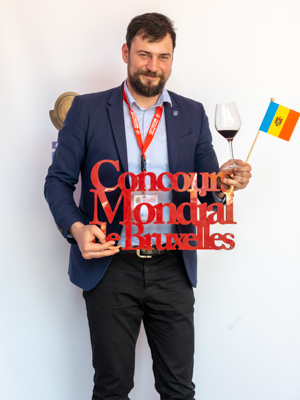 Mihail Druta
République de Moldavie
President of Sommelier Association of Republic of Moldova Member of European Sommelier Association.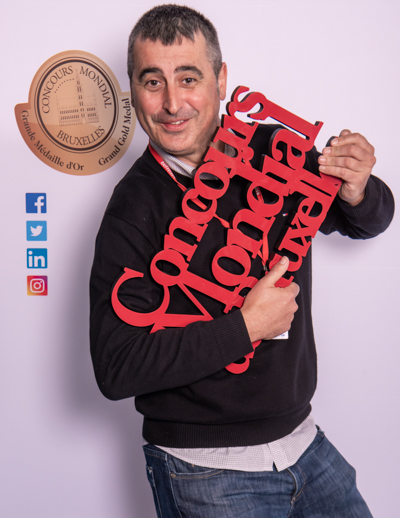 Mikel Garaizabal Pildain
Espagne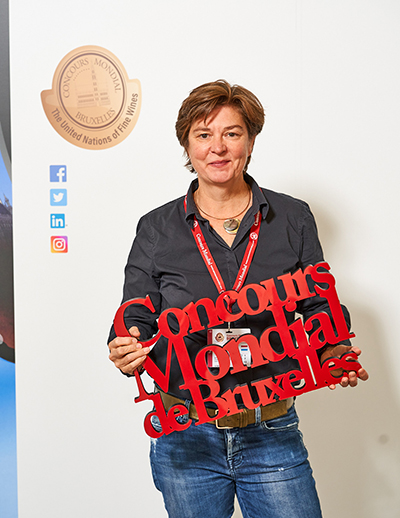 Senior Buyer at Delta Wines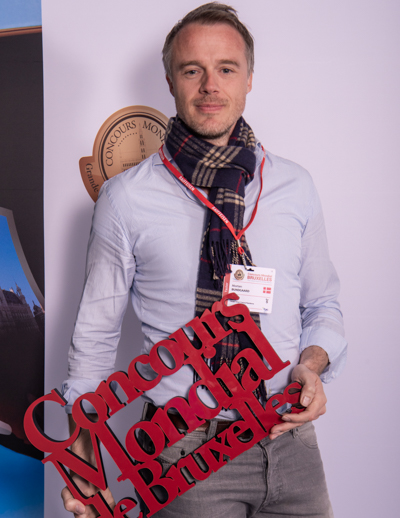 Morten Bundgaard
Danemark
Business Editor and restaurant and wine critic at at the leading Danish newspaper Jyllands-Posten.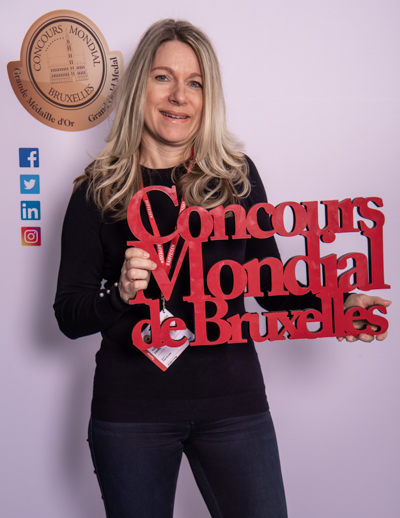 Key Account Manager at la cave de Genève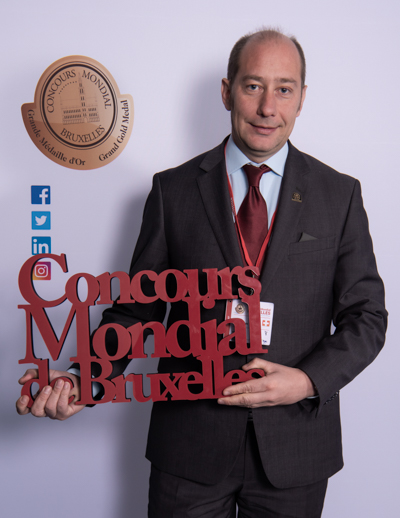 SHMS wine Lecturer,
ASMH Romandie committee member
Slow Food Vaud member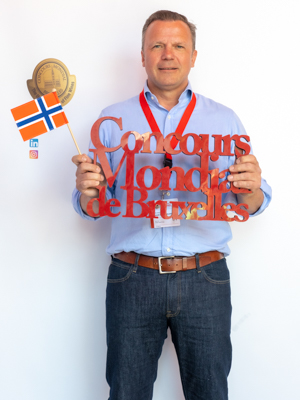 Nicolas Mahé De Berdouaré
Norvège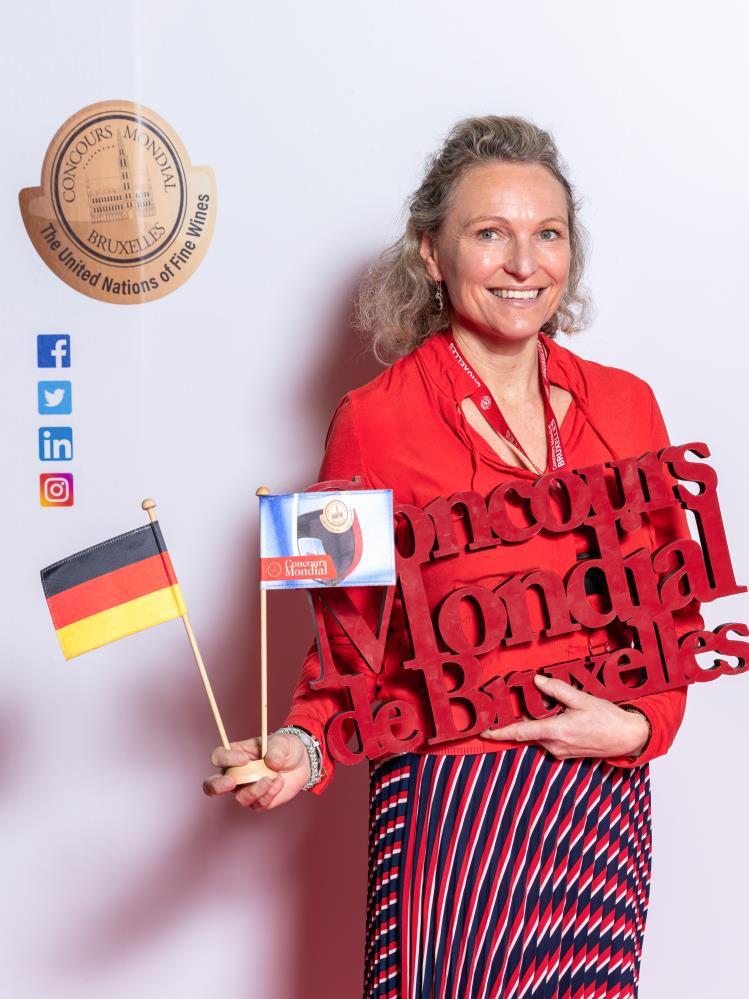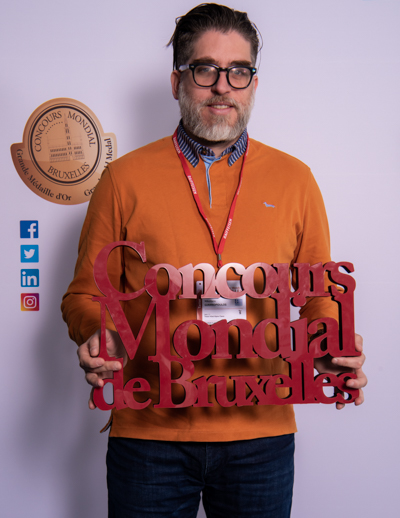 Nikolaos Giannopoulos
Grèce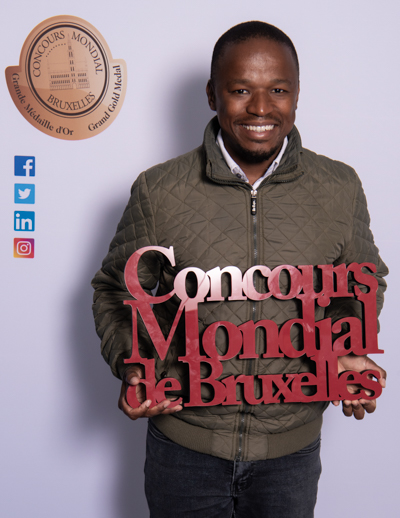 Nkululeko Mkhwanazi
Afrique du sud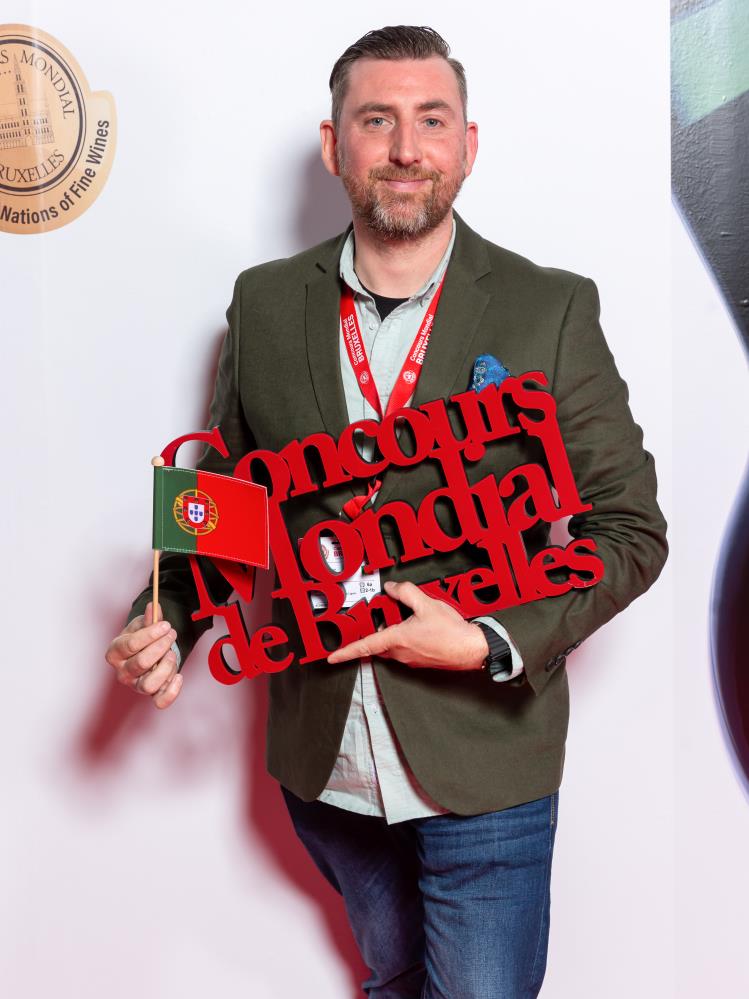 Nuno Filipe Graça Jorge
Portugal
Sommelier Wine Advisor Wine export manager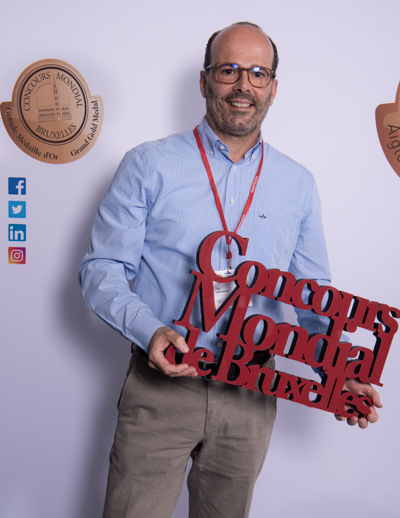 Sommelier, WSET educator, editor www.vinama.be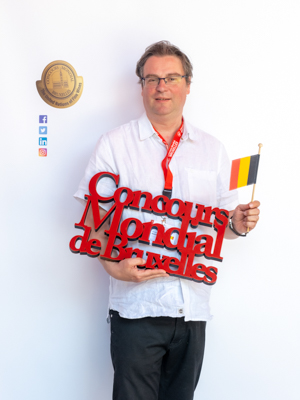 Category Manager at Delfood – Louis Delhaize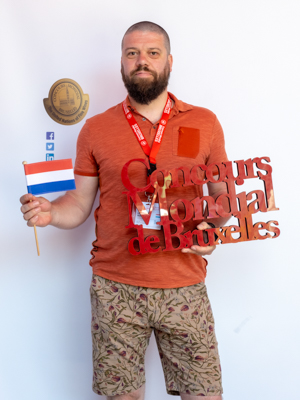 Sommelier Wine buyer Auchan Luxembourg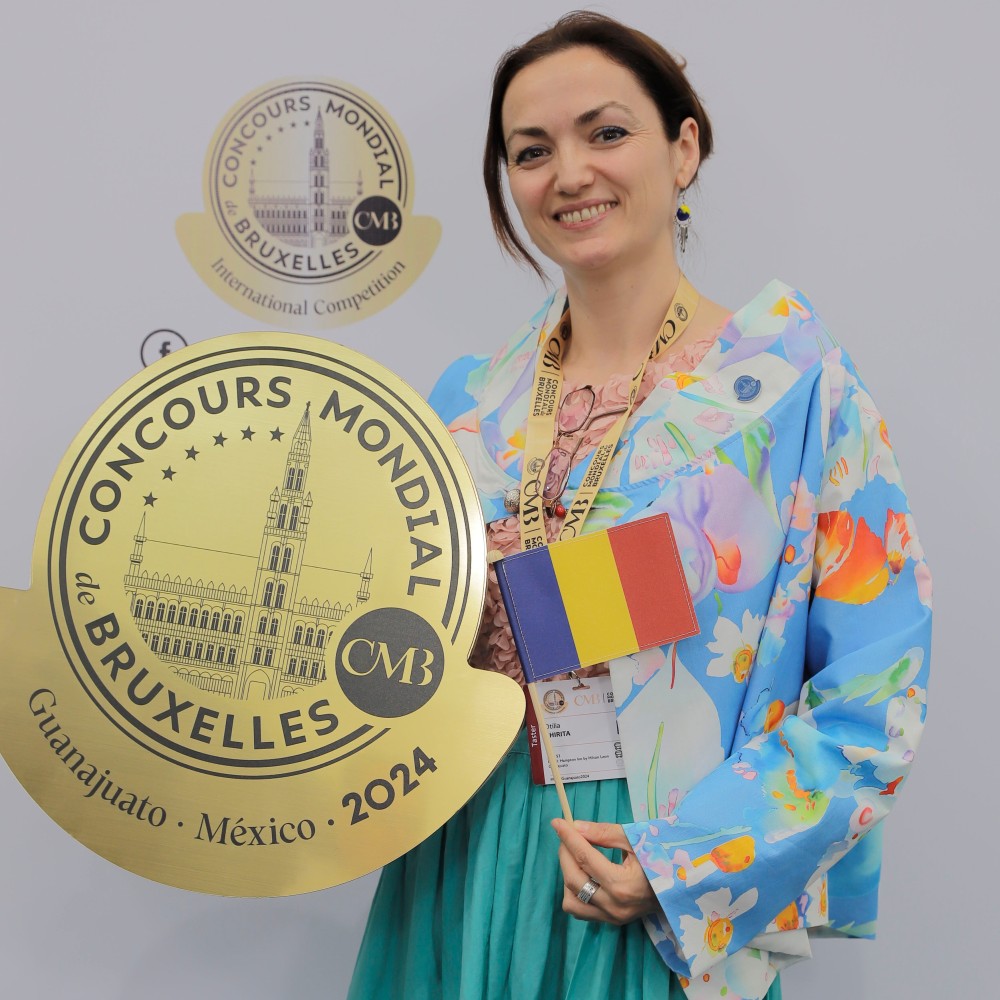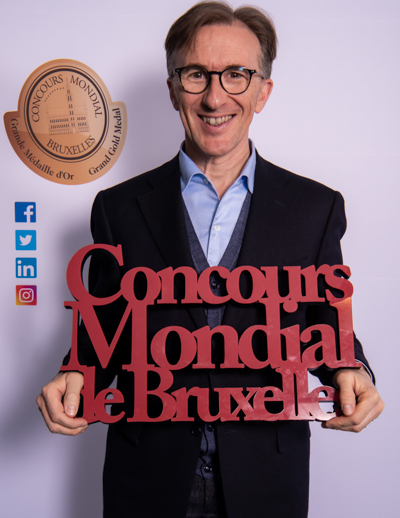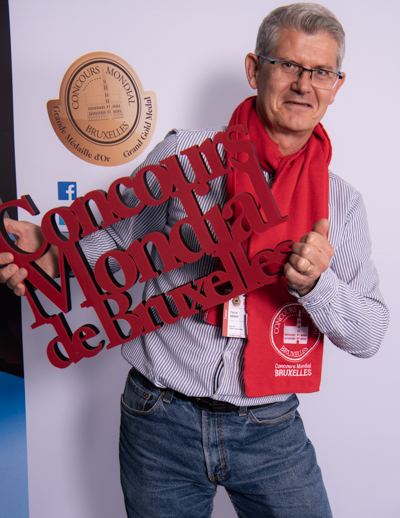 Managing director of Centre Oenologique de Coutras/UCVA and a wine blog http://www.oenoblogue.com/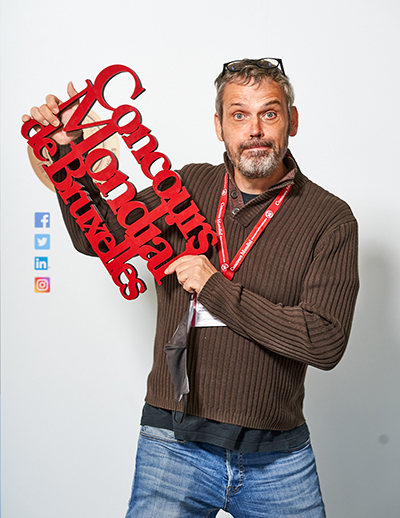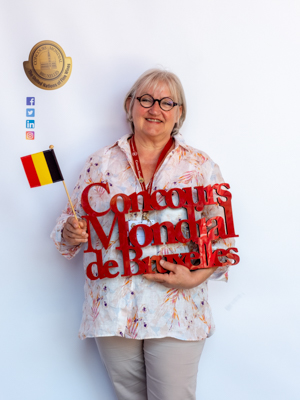 Pascale Guillier
Belgique
Wine Trader: Les Vins Brunin Guillier -La cave Saint jacques Tournai, La cave Touquettoise le Touquet Paris Plage ,La cave de Wimereux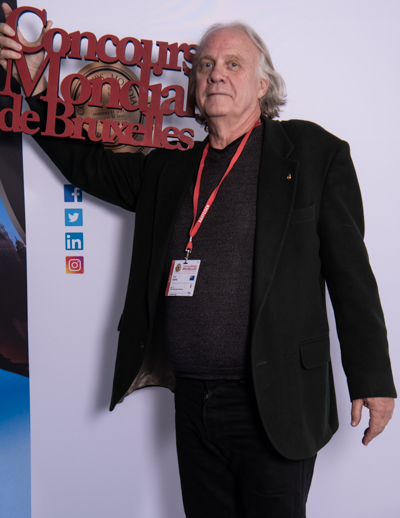 Paul White
Nouvelle-Zélande
Writes wine features for World of Fine Wine (UK), SlowFood/SlowWine (It), MondialSauvignonBlanc.com and www.winedisclosures.com. Member of CWW and FIJEV.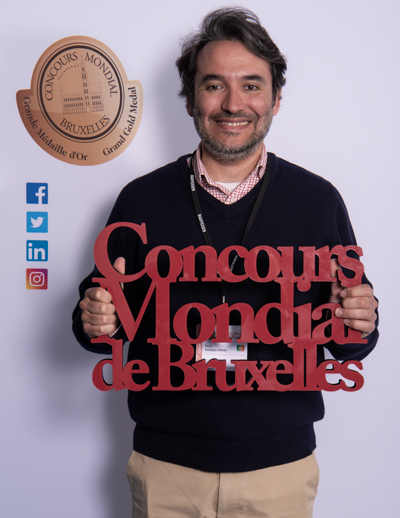 Paulo Russell-Pinto
Portugal
WSET diploma student, wine Communicator, Taster at IVDP-Port wine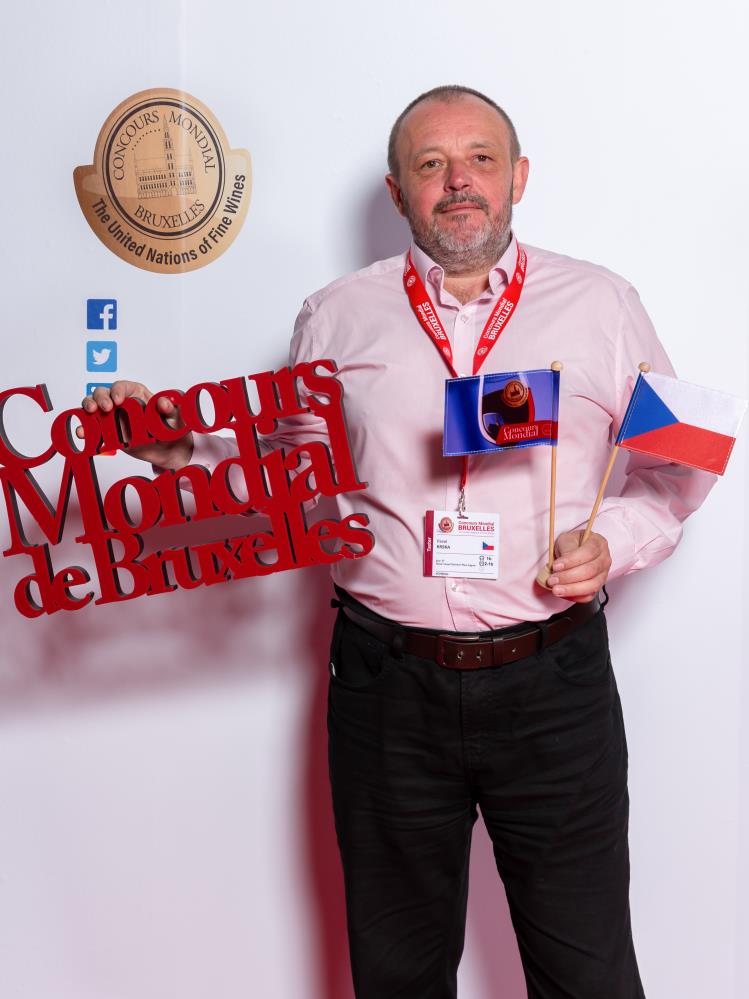 Pavel Krska
République Tchèque
Managing director of the National Wine Centre, jury member of AWC Vienna, Vinoforum Czech republic and Slovakia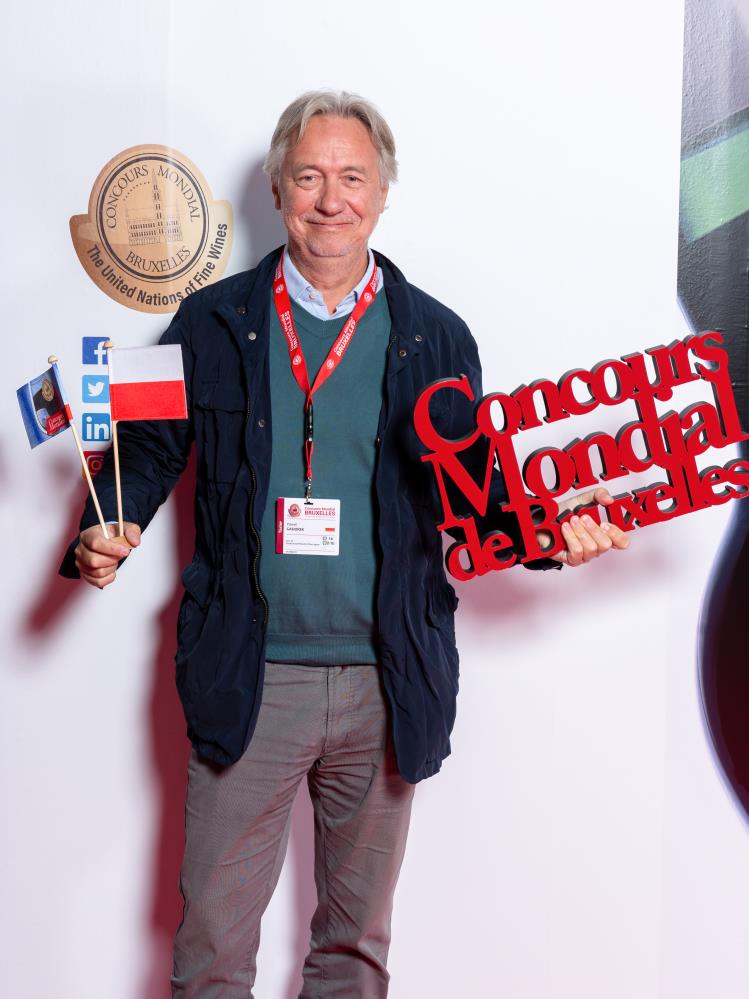 Publisher of Czas Wina magazine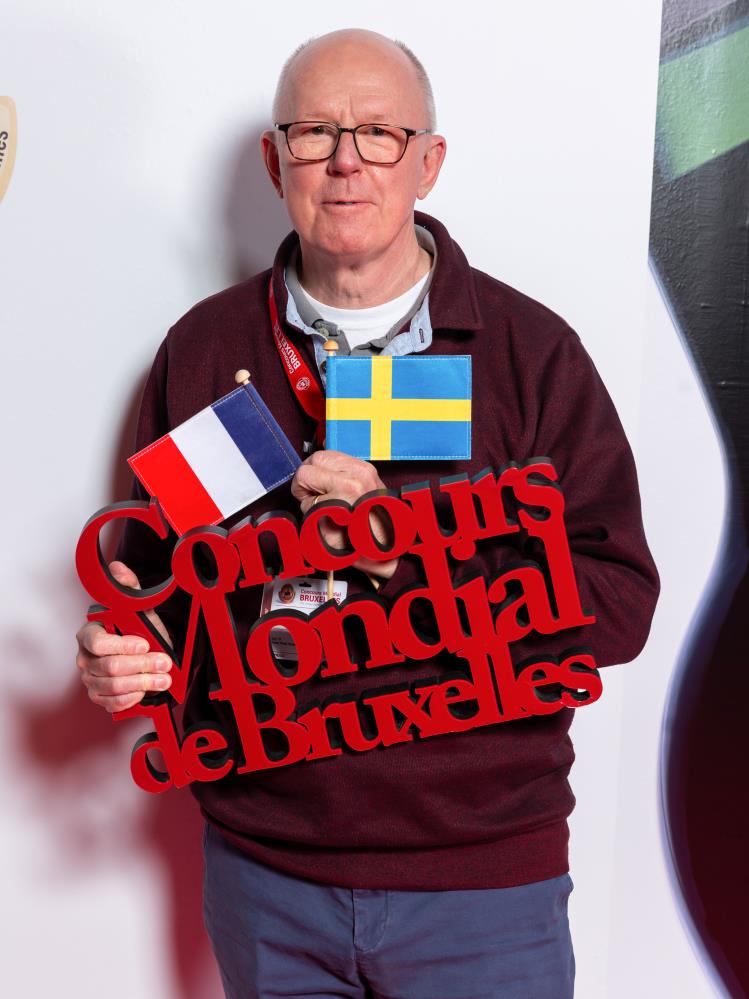 Co-owner BKWine AB, journalist/photographer, editor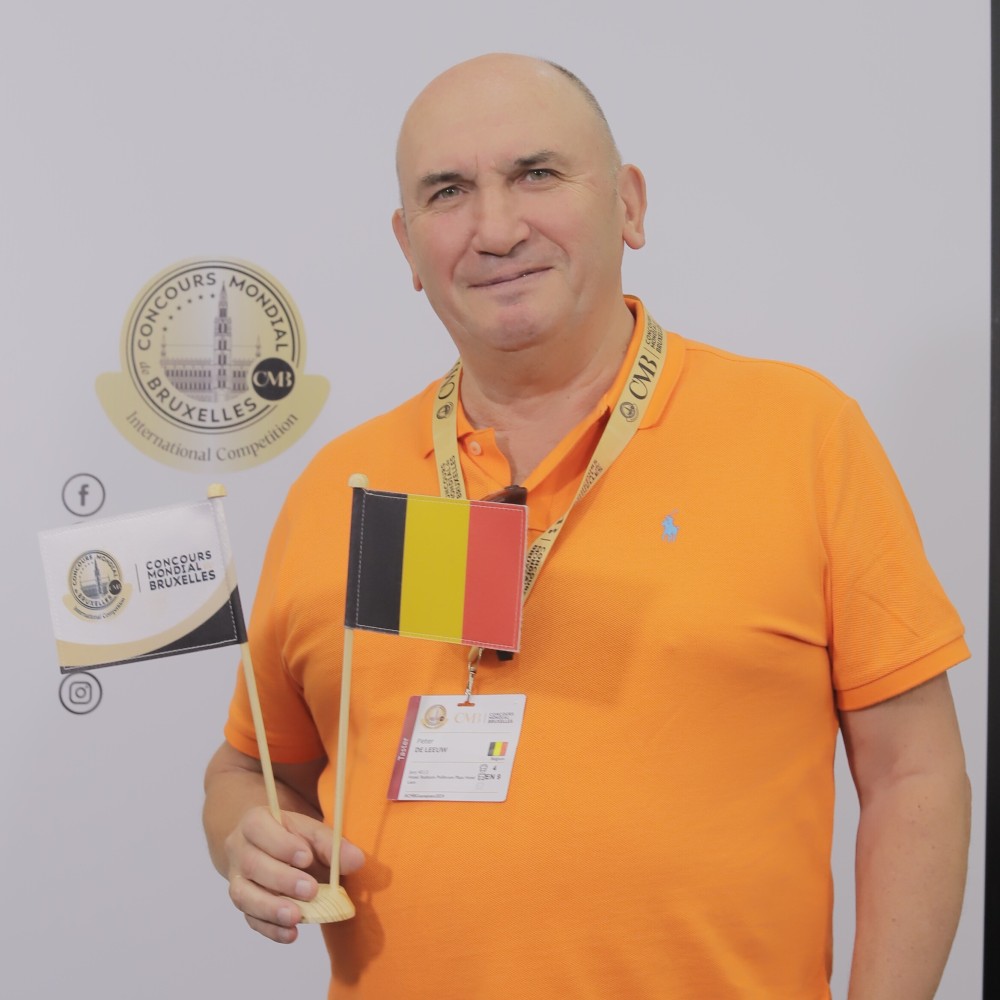 Wine Trader: Kaapwijn De Leeuw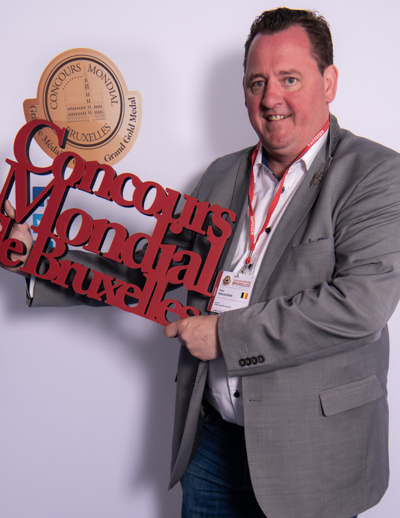 Peter Vercauteren
Belgique
Freelance sommelier, maître d'hôtel and event coordinator at Wine and More.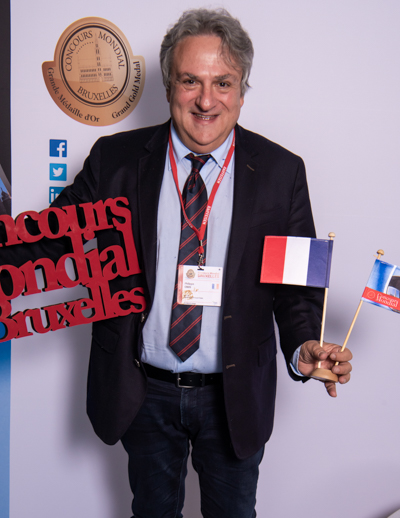 Responsible for Promotion and Quality Control – Interprofessional Council of AOC wines from the Languedoc South of France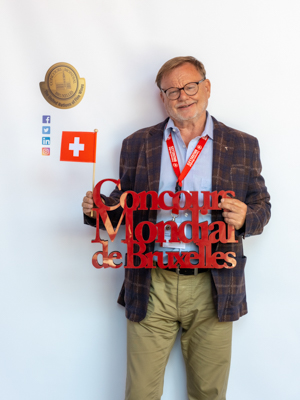 Pierre Thomas is a Swiss journalist, specialized in wine, for 25 years. Website: www.thomasvino.ch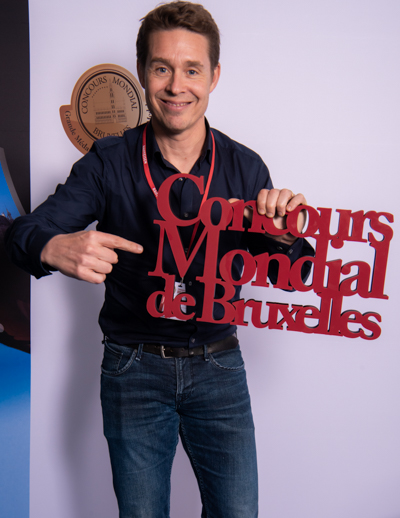 Pierre-Emmanuel Buss
Suisse
Freelance journalist at "Le temps", columnist Wine & Gastronomy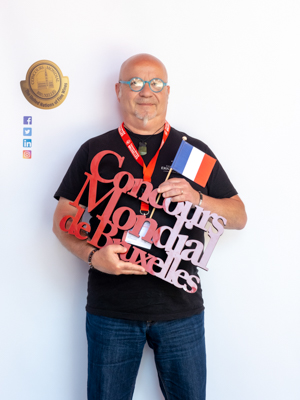 Pierre-Yves Bournerias
France
Enologist: Institut Oenologique de Champagne – Journalist: Radio France Bleu Champagne, Groupe Radio France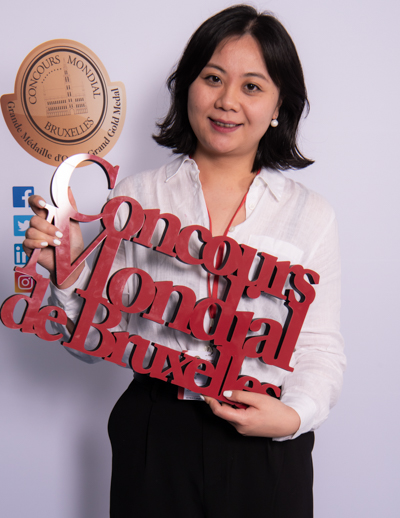 7 fresh – Jing Dong Group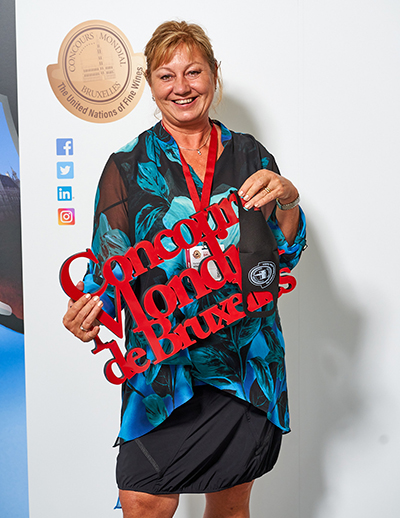 Radana Vítková
République Tchèque
Víno & Styl, editor-in-chief, publisher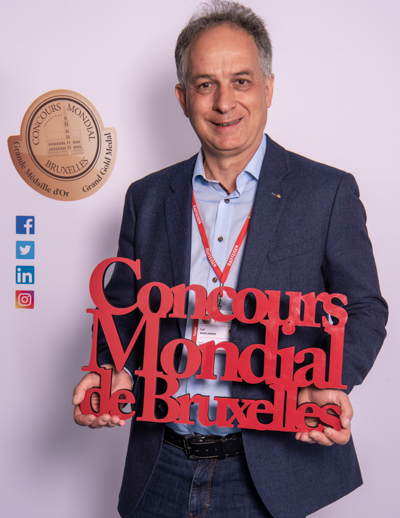 Œnologist Weingut Werner Anselmann, General Manager Gebrüder Anselmann Gmbh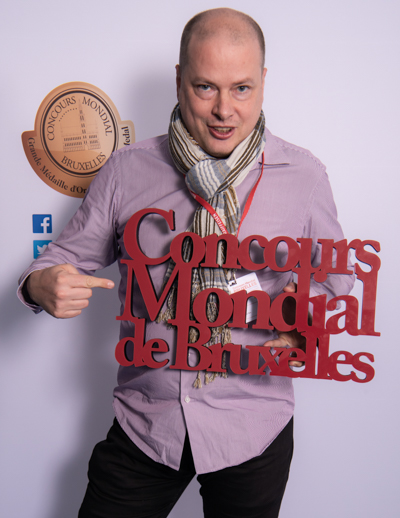 Blogger, Wine Writer, Photographer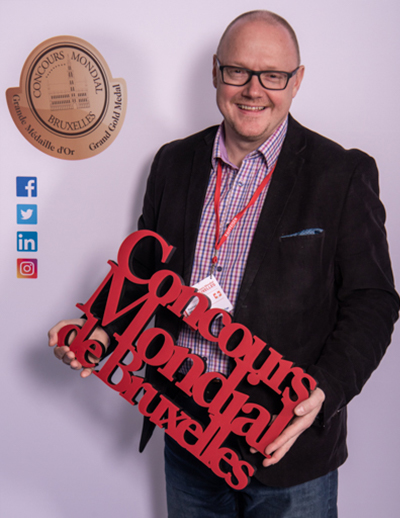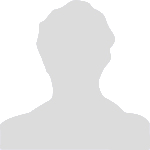 Rebecca Leung
Chine, Hong-Kong
Ms Rebecca Leung is an independent wine educator, wine journalist & consultant based in Hong Kong, a certified Educator & Internal Assessor accredited by WSET (UK), a holder of the WSET Diploma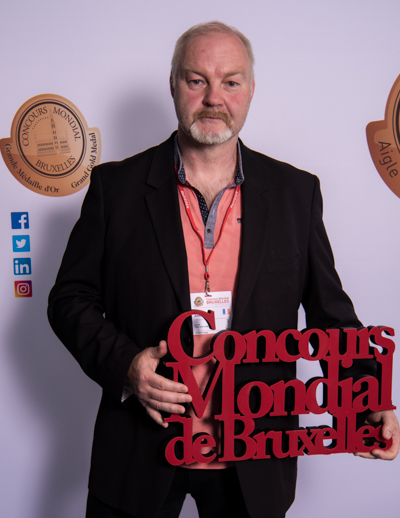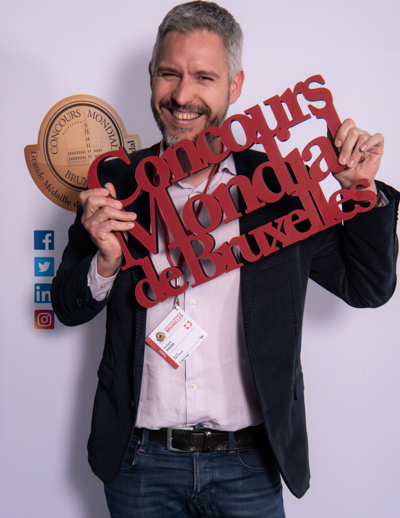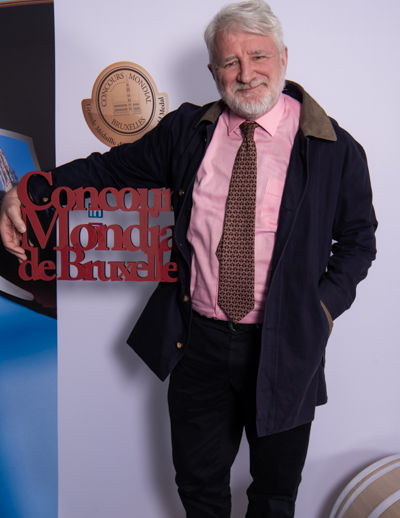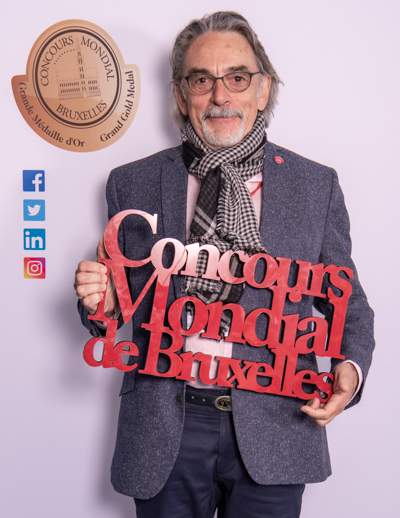 Entrepreneur & Coach
Vintner & Wine Creator
Expert in indigene Vines from the Alps
Member of the European Knighthood of the Wine
Chairman of VINOVITAS.SWISS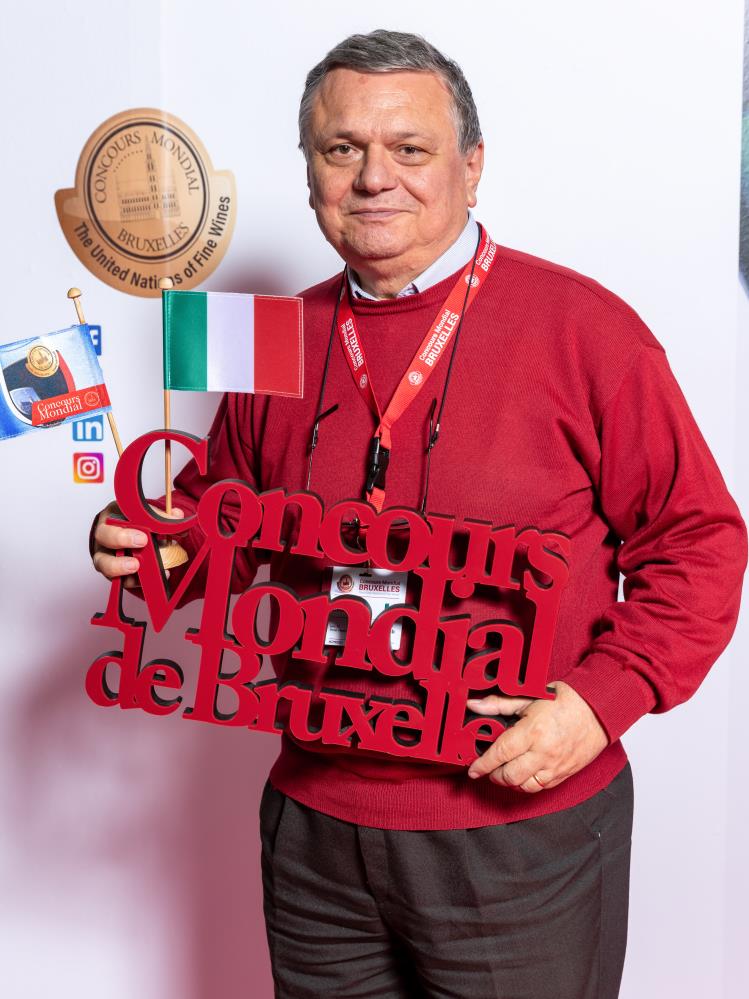 Oenology Professor, Università di Udine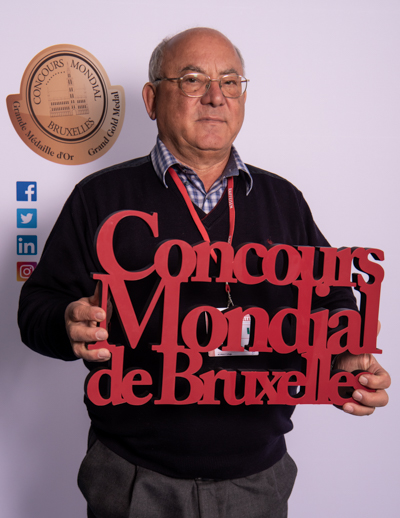 Italy / Switzerland cross-border freelance journalist.
Author of books on Italian regional bread and cheese from Canton Ticino / Switzerland.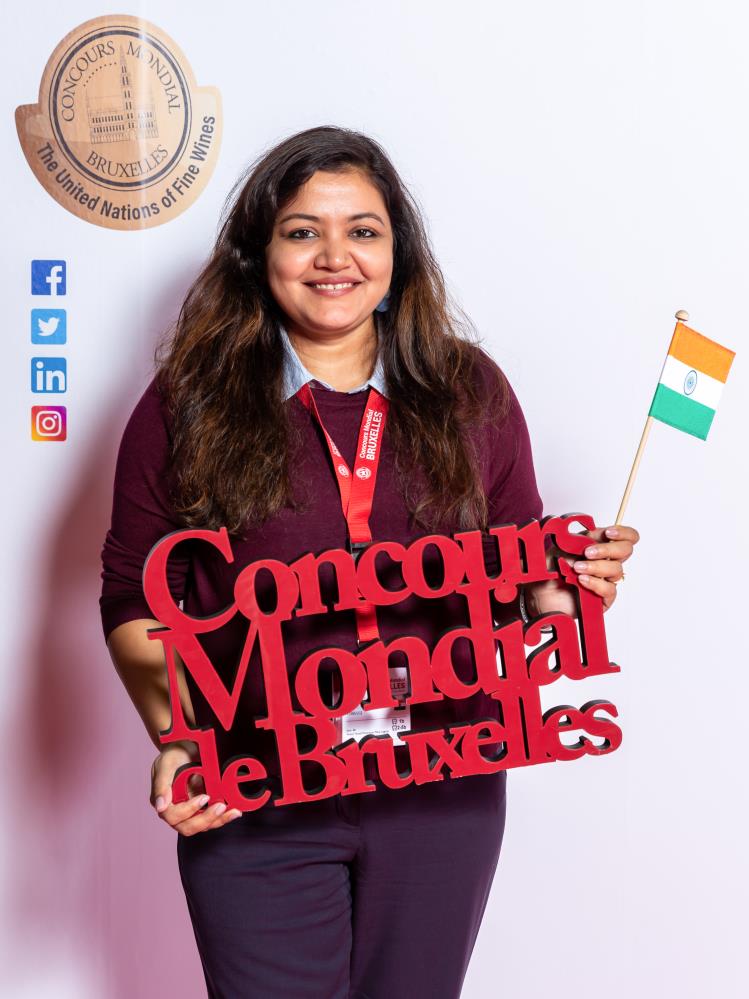 Award winning Beverage Industry Professional, Writer, Educator & Consultant. Founder of Drinks & Destinations, a platform specialising in wine & spirts, travel and hospitality themed content, curated consumer and trade events. Host of India's first podcast on drinks and travel- The Drinks & Destinations Podcast.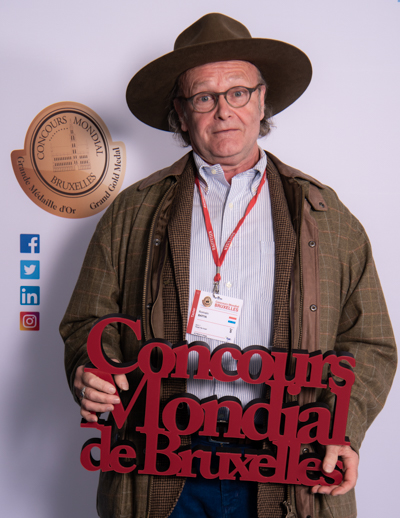 Journalist: Web-Magazine VINALU on website www.vinalu.lu TAGEBLATT, Editpress, Business Review, journal mensuel DeLux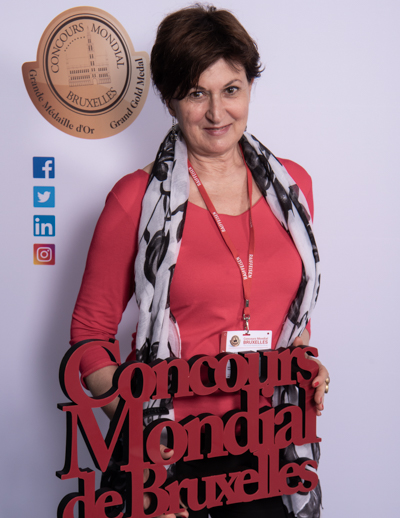 Vinotype.it wine journalist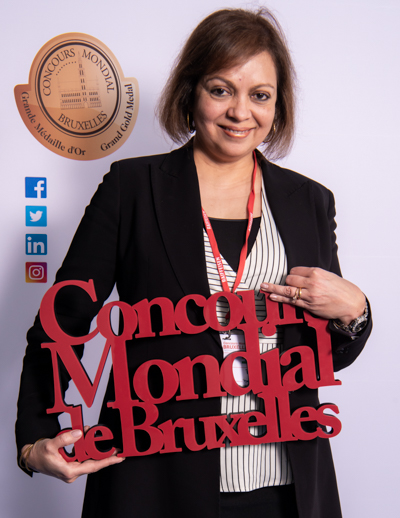 Wine journalist, I write for my website rumasingh.com as well as several other publications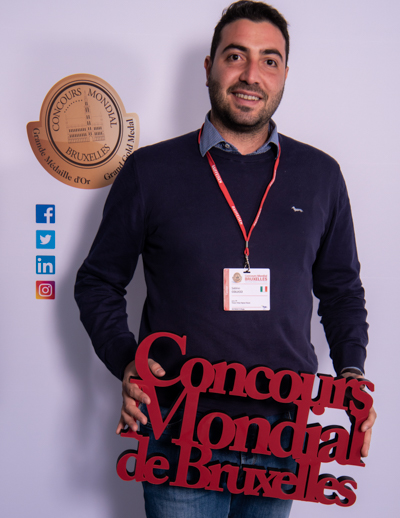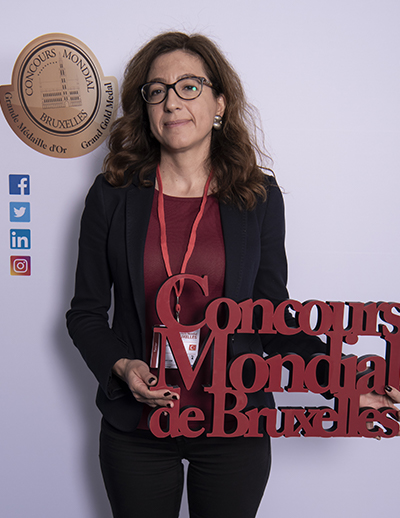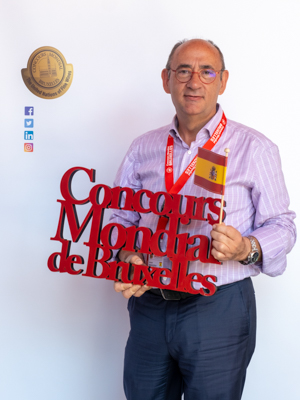 Salvador Manjon Estela
Espagne
Director – La Semana Vitivinicola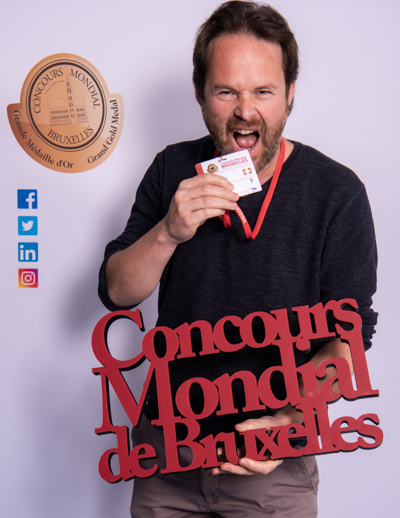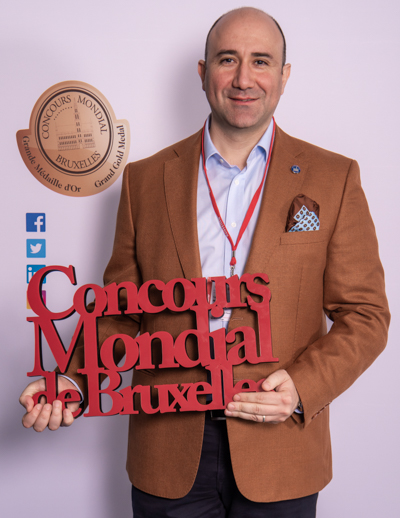 Sommelier AIS (Associazione Italiana Sommelier), Wine Consultant, Wine Educator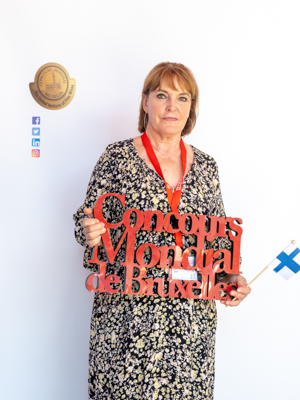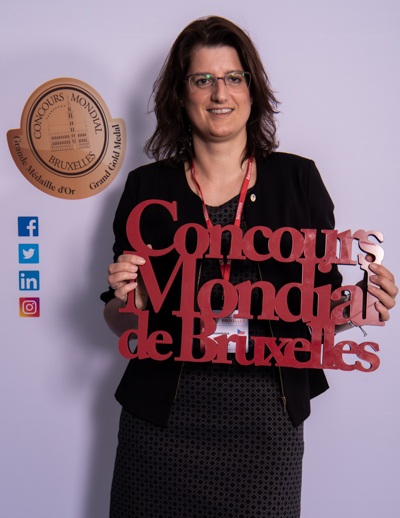 Sarka Nadvorníkova
République Tchèque
Mendel University, degree "Agricultural Engineer". Project Manager Narodní vinařské centrum / National wine Centre Valtice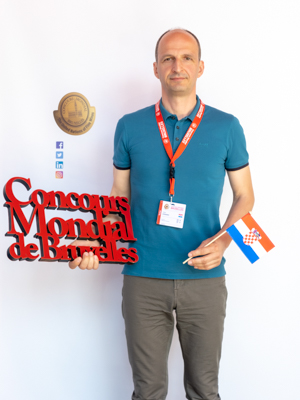 Wine writer, wine judge and wine consultant. Published several books and guides on wines and contribute regular to the leading Croatian magazines and journals as Jutarnji list and Dobra Hrana. Head of Vinolab d.o.o., wine laboratory in Zagreb, Croatia.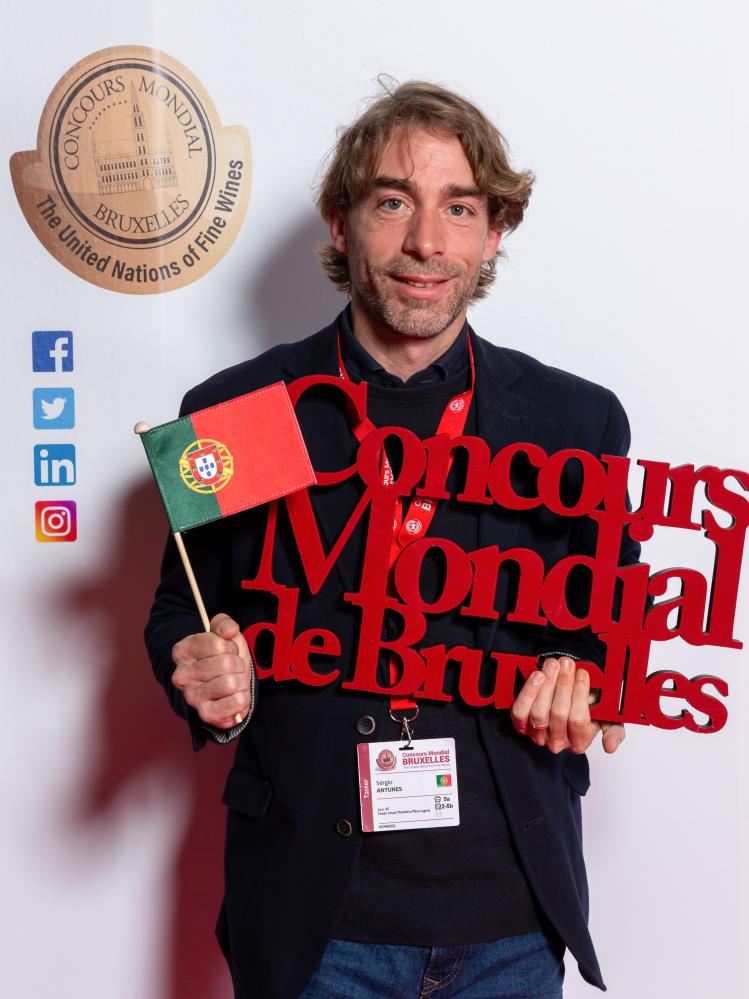 Sommelier: LOCO Restaurante – "1er Sommelier Best wines"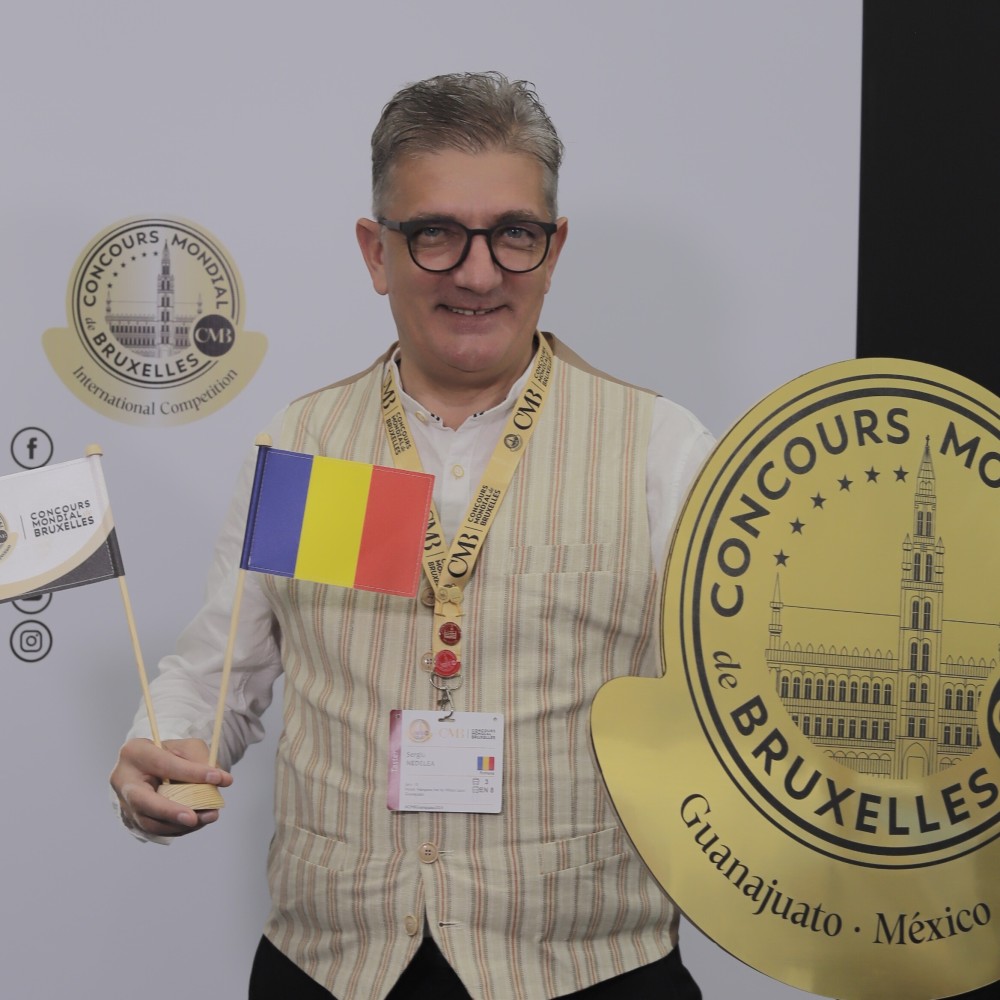 Sommelier, Wine Journalist, Wine Trainer, Eques de Vino O.E.V.E.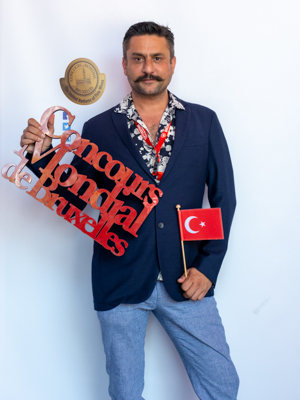 Wine importer and distributor at Sonvino ltd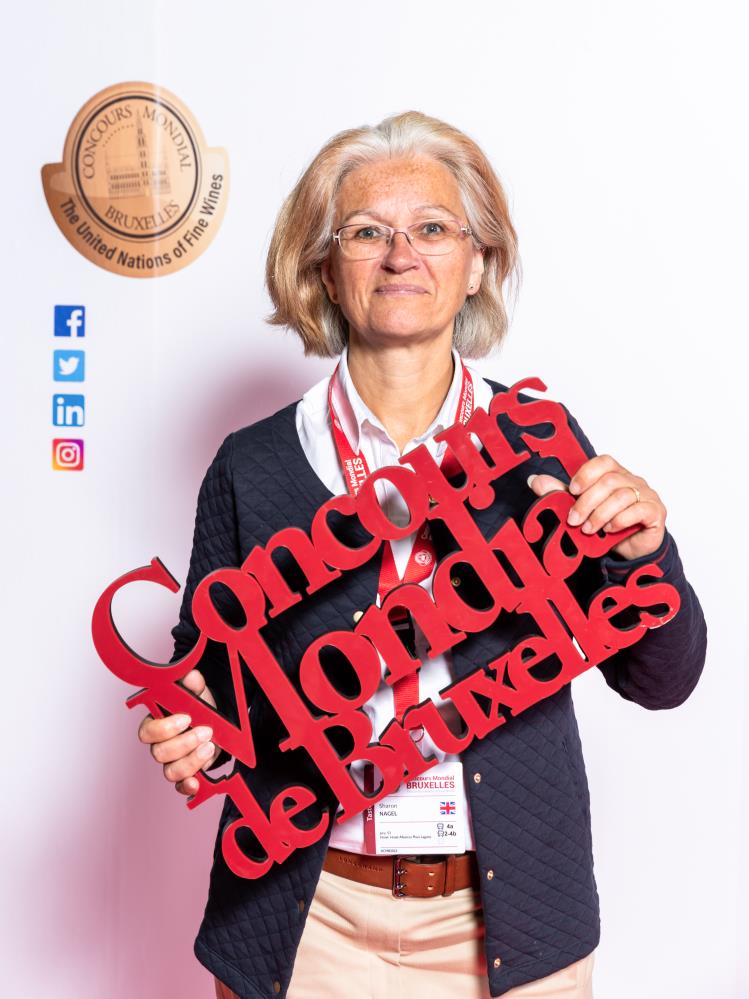 Freelance journalist and translator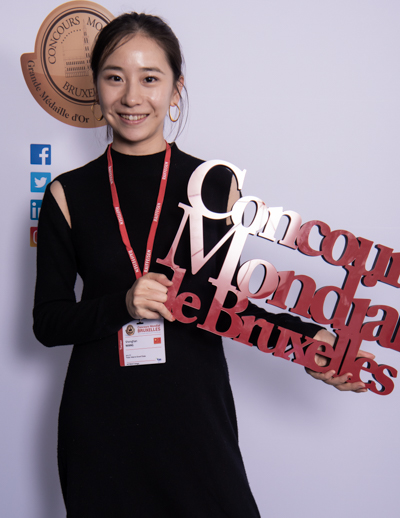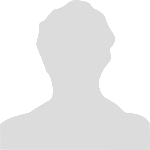 Silven Wong is currently working for casino-hotel MGM Macau in care of all beverage alcohol purchases including wines and spirits. He also works as a wine educator for Macau's Institute for Tourism Studies offering wine courses to hospitality students, as well as WSET courses.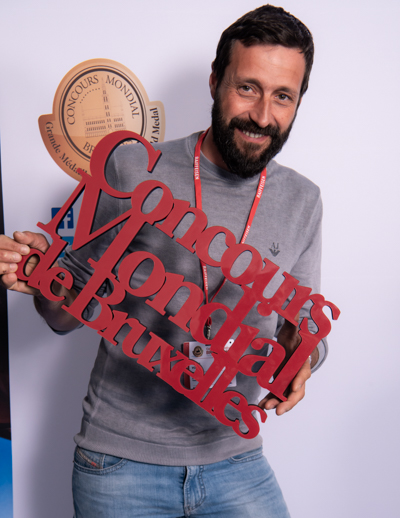 Wine retailer and oenologist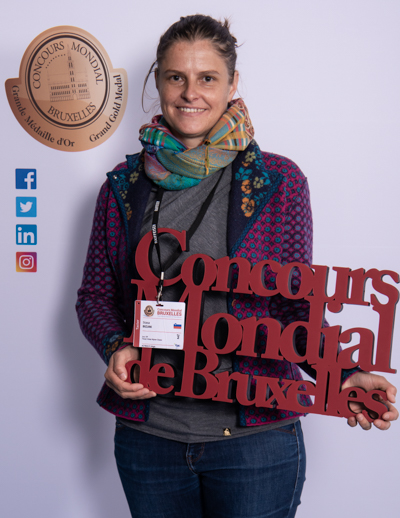 Editor in chief at The Third Wine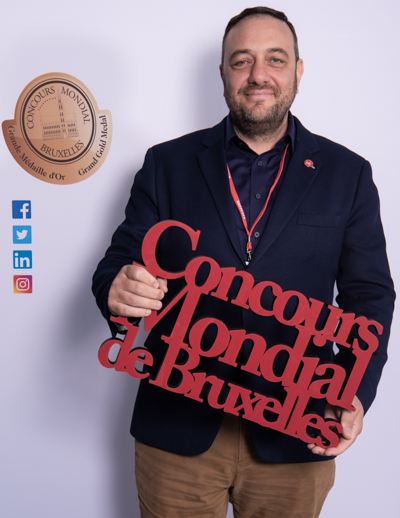 Stavros Moustakas-Oktapodas
Grèce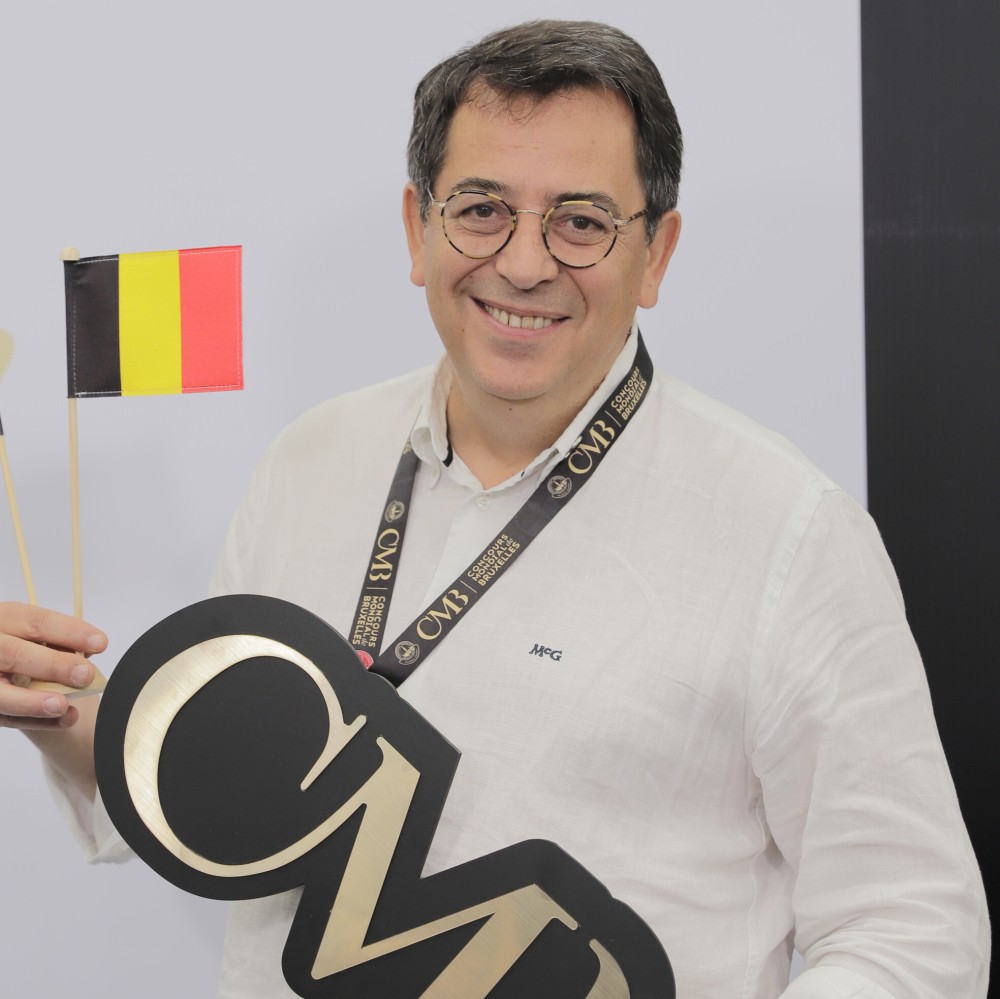 Stefaan Van Den Abeele
Belgique
Sommelier Conseil de l'Université of Suze-la-Rousse, Wine and Dine Consultant, Educator of Bordeaux Wine School and Patended Supplier of the Court of Belgium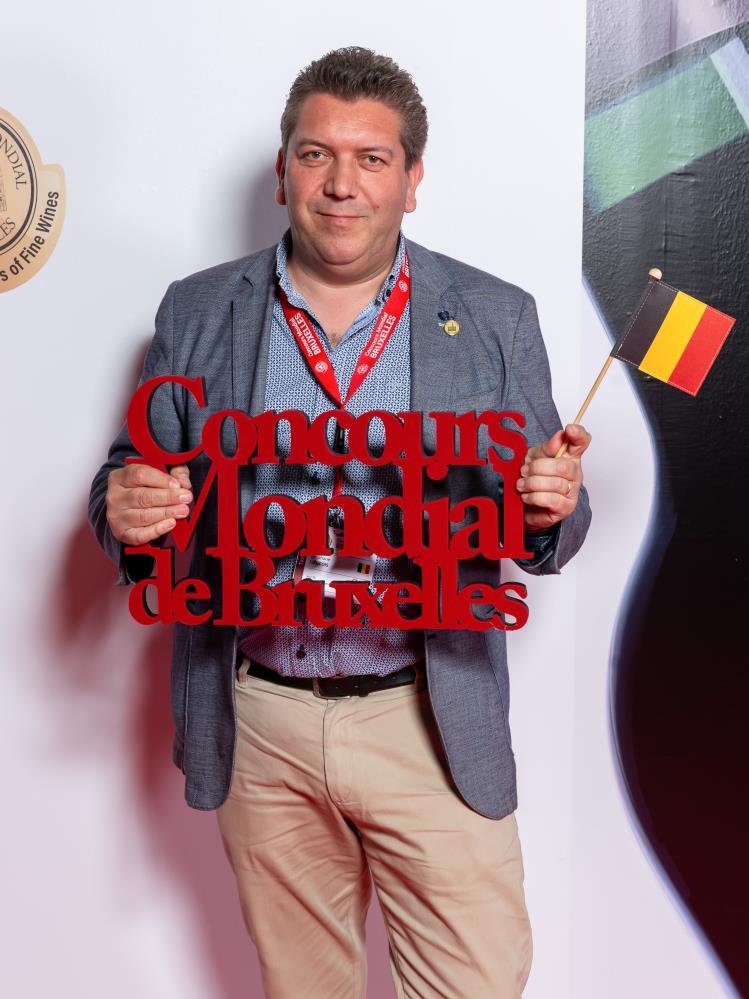 Stephane Liégeois
Belgique
Agence de courtage en vins, S.P.R.L. International Wines Brokers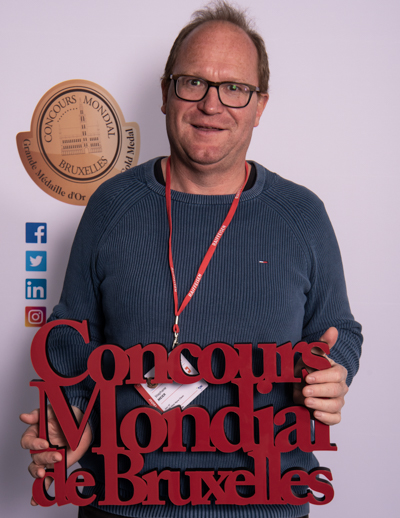 Founder at www.vinvitation.ch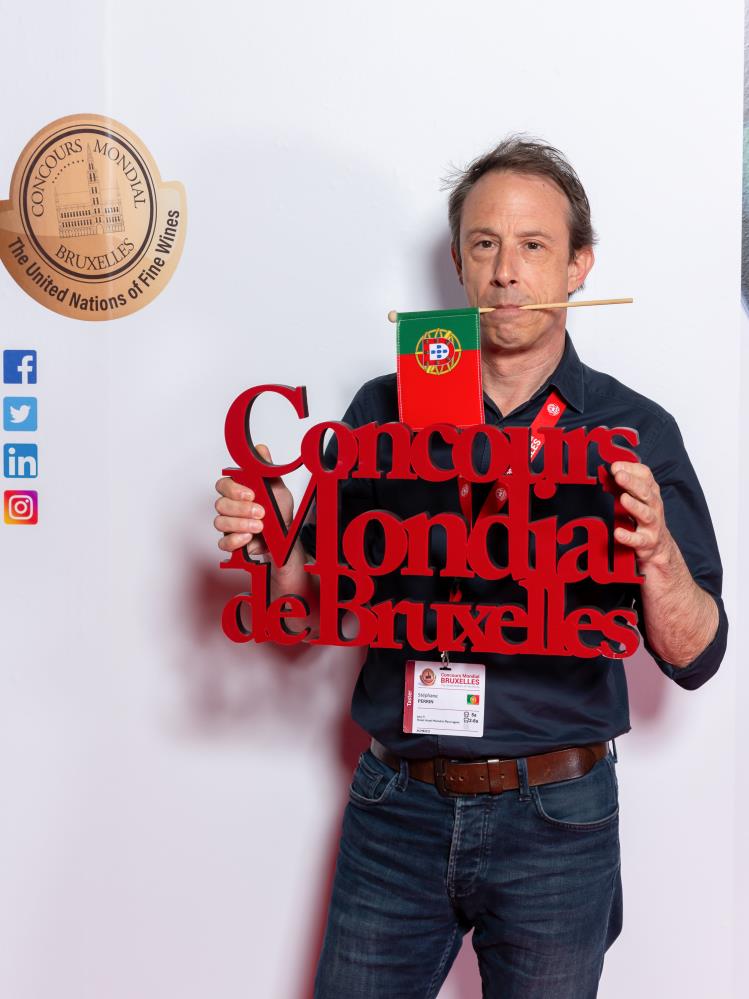 Managing Partner at IVIN Lda Wine Distribution
Diploma of Oenology (University of Bourgogne)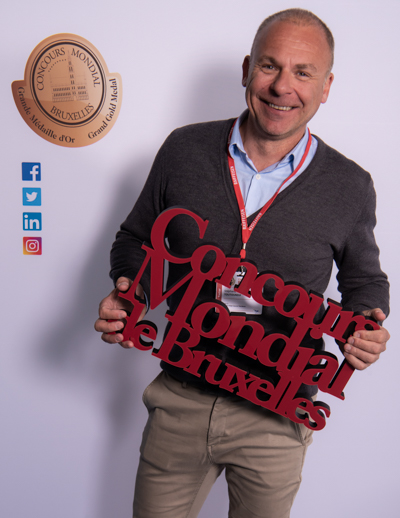 Stéphane Toutoundji
France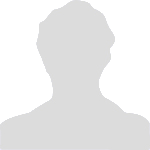 Steven Fang
Chine, Taiwan
Vice President of Chateau Wine & Spirits Taiwan Wine and Spirits Journalist
Educator and Consultant Judge of the international Wine competition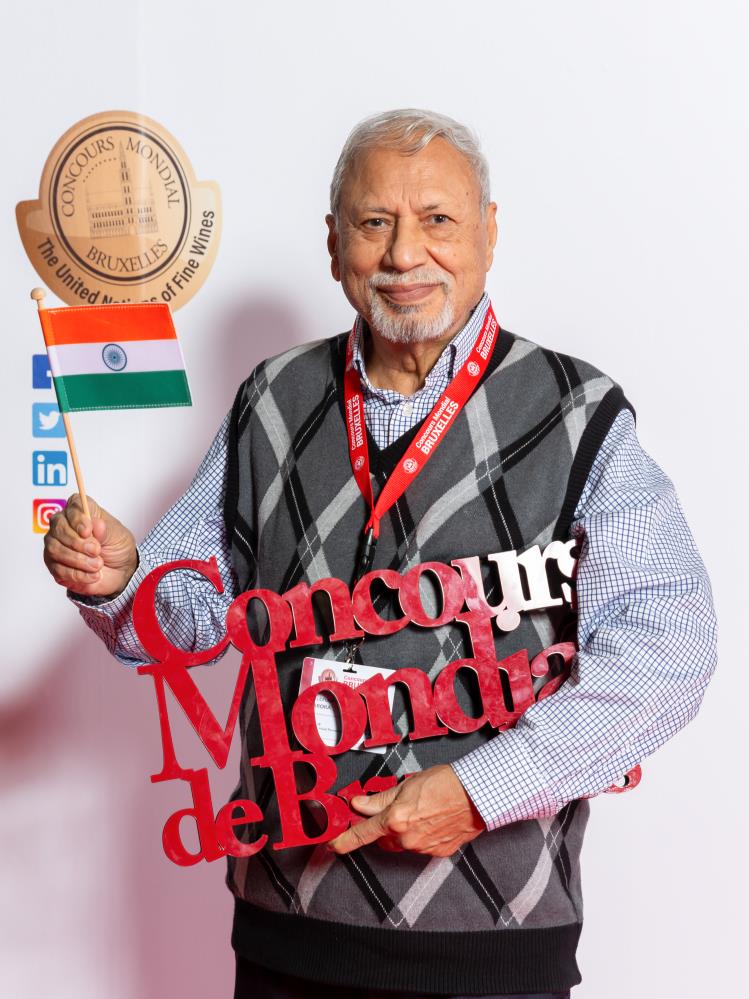 Wine Educator and promoter: President,Indian Wine Academy,Delhi Wine Club – Journalist: Editor-delWine. Meininger's Wine Business International Author: "Italian Wine Guide. Co-founder: Indian Wine Day and delWine Excellence Awards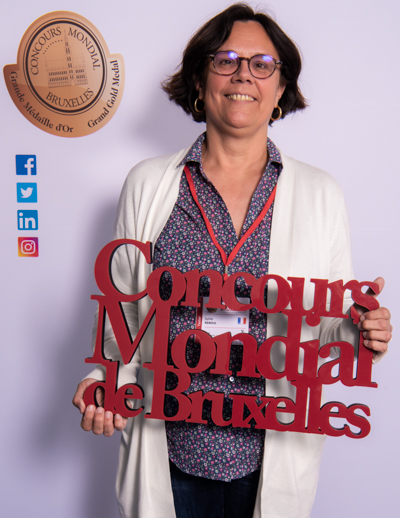 Agronomist and Oenologist. Communication manager at Syndicat des vignerons des Côtes du Rhône. Journalist and author.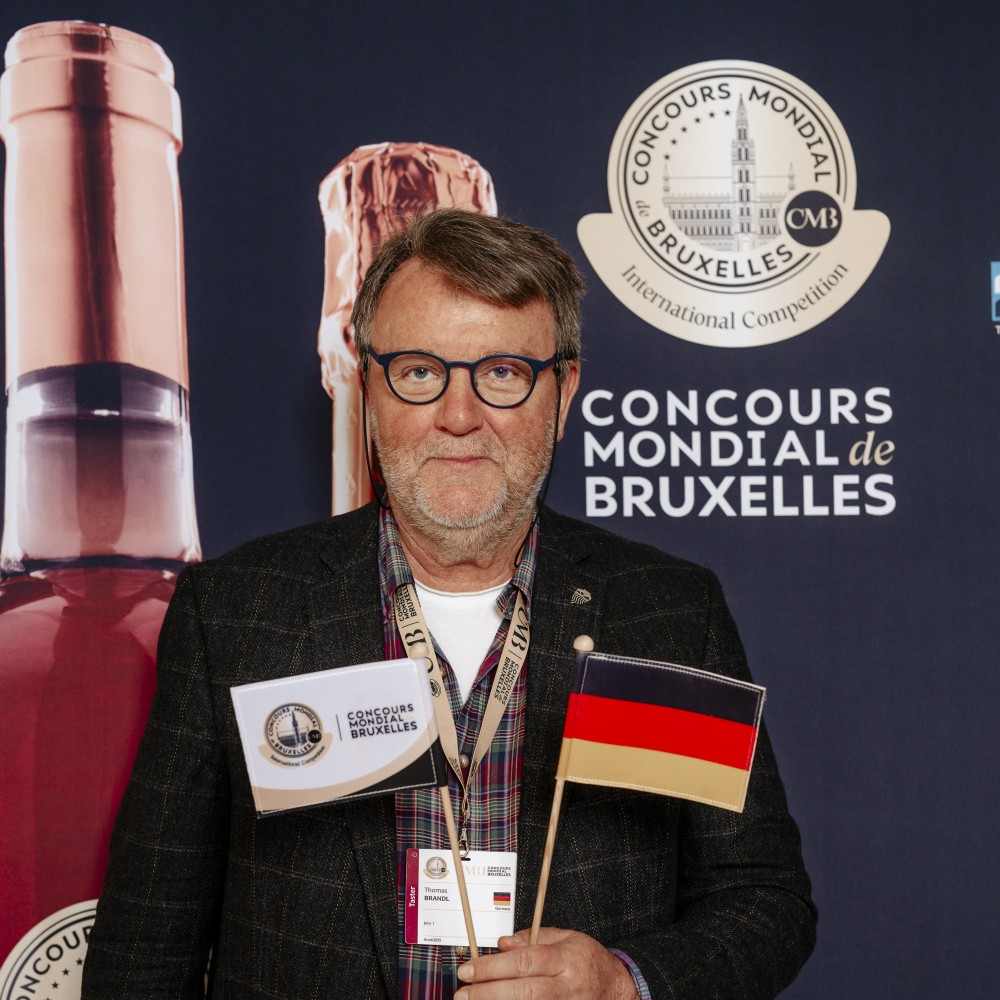 Wine journalist, Communication Manager,owner of xenos-comm PR Agency and Ambassador CMB for Germany, Austria and Eastern Europe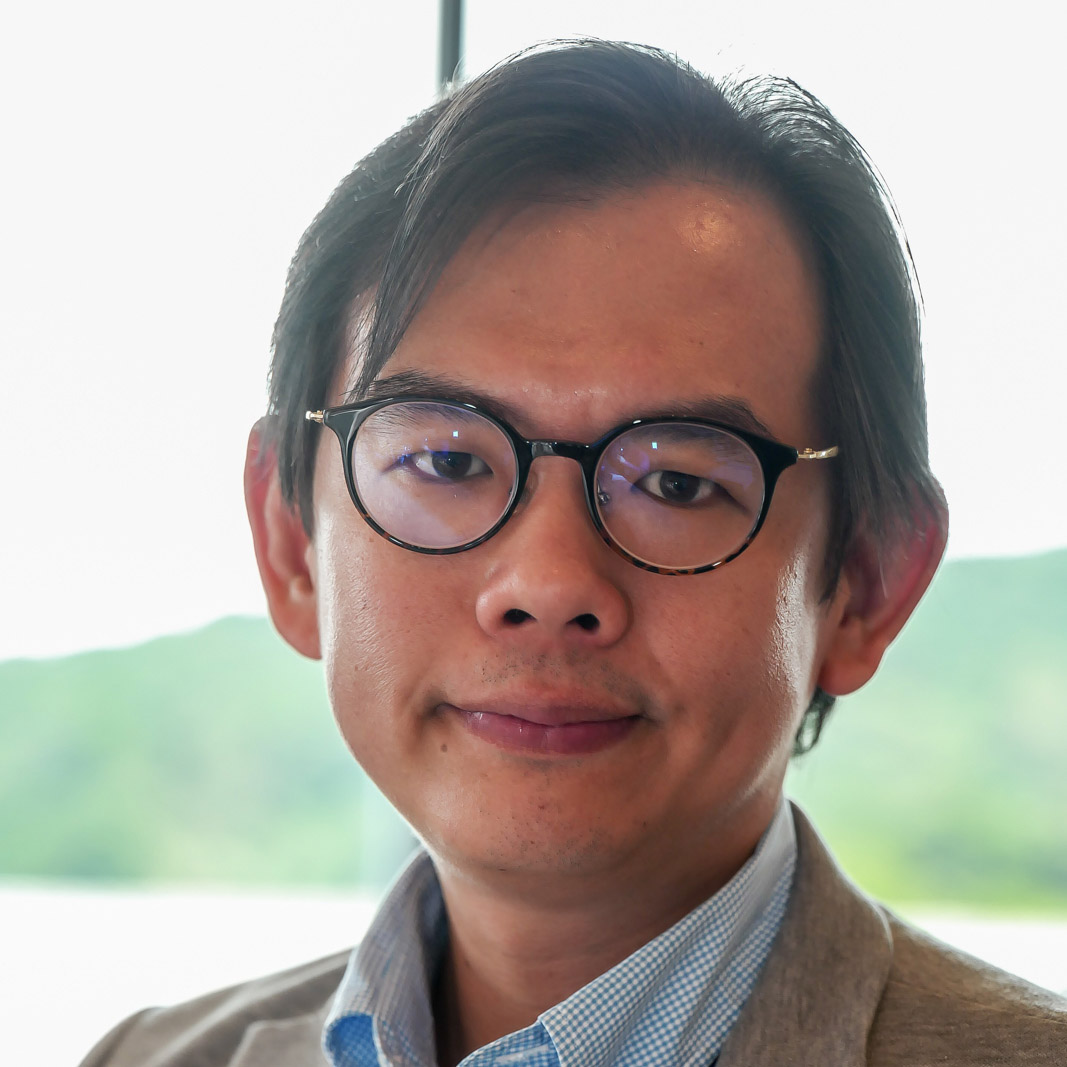 Wine & sprits education, professional writing and trade consultancy development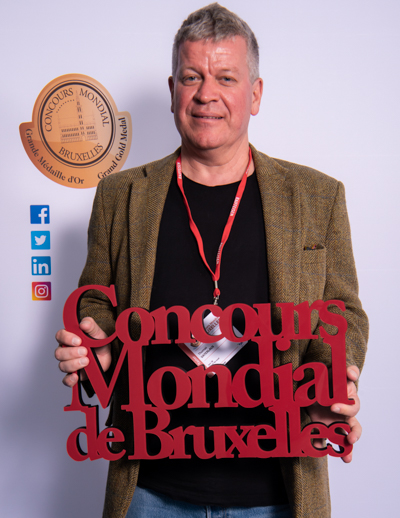 Chief Editor of VINUM Switzerland – Co-owner of mettler vaterlaus communication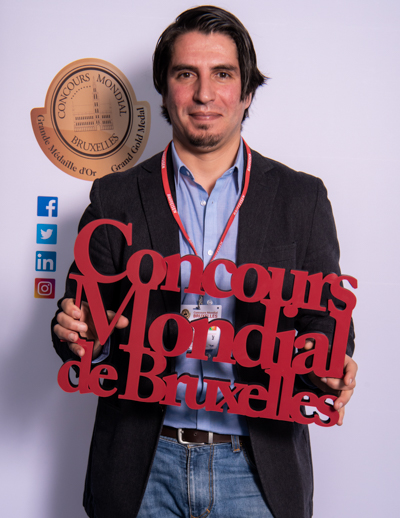 Tiago Alves De Sousa
Portugal
Winemaker of Alves de Sousa Douro & Port wines. PhD in Viticulture & Oenology. Speaker in wine exhibitions, conferences and tastings around the world. Nominated for the Awards "Winemaker Gen.XXI" (Paixão pelo Vinho) and "Winemaker of the Year" (Wine – A Essência do Vinho).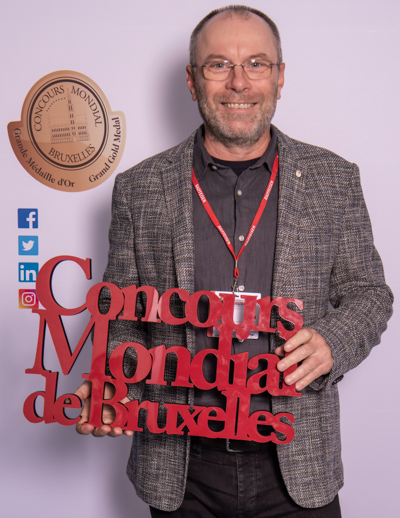 Tibor Nyitray
République Tchèque
President of Czech Grapes and Wine Producers Association Director of Sonberk Winery www.sonberk.cz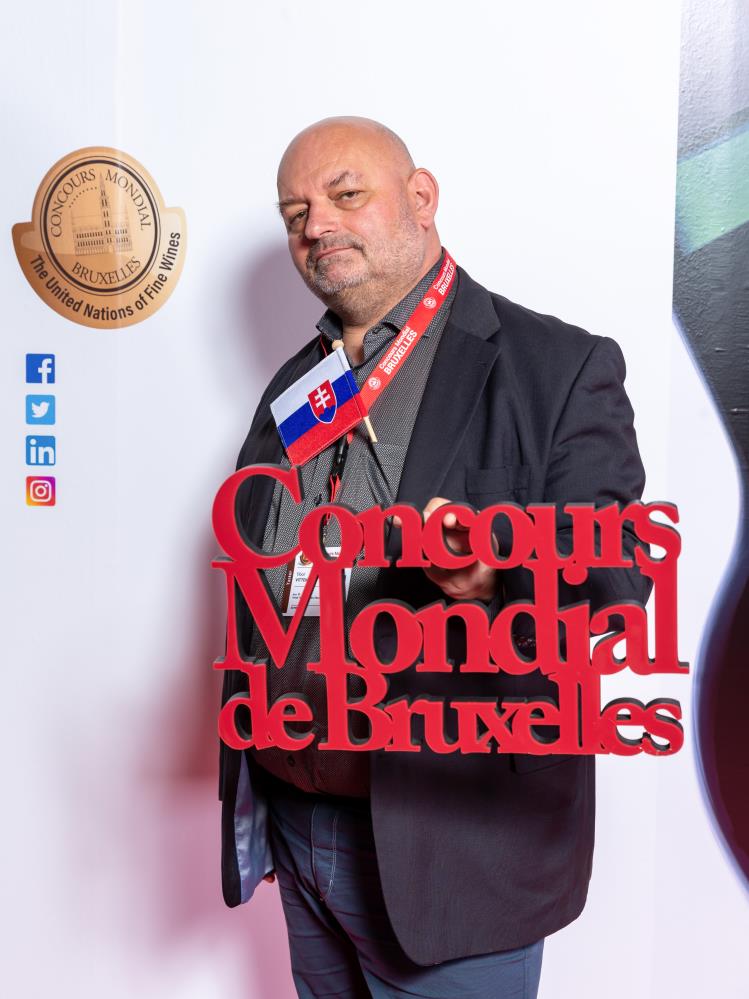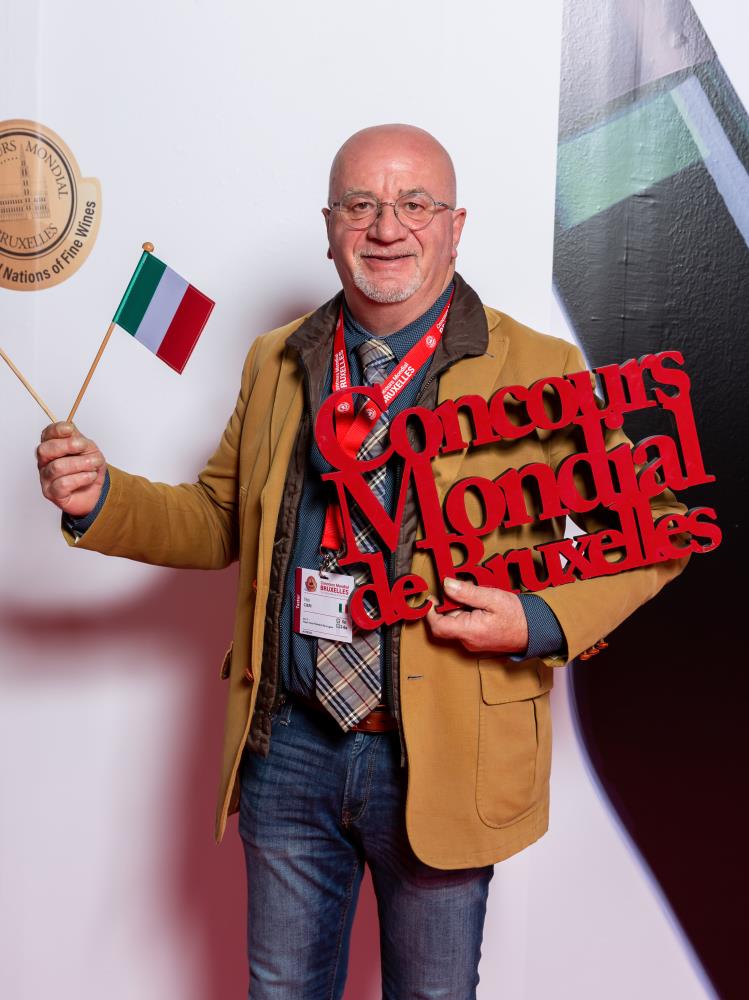 Executive at Regione Abruzzo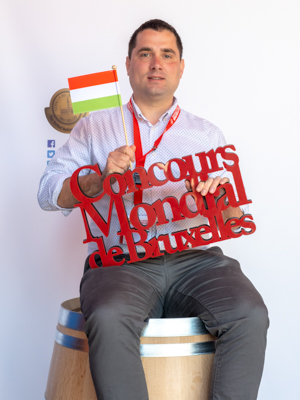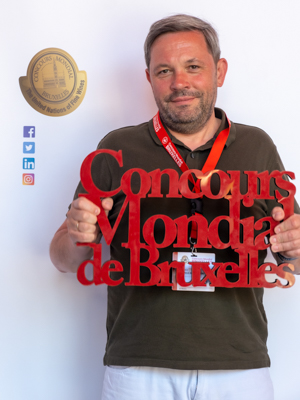 Tomasz Prange-Barczynski
Pologne
Editor-at-Large in Polish printed wine publication "Ferment" and web page www.winicjatywa.pl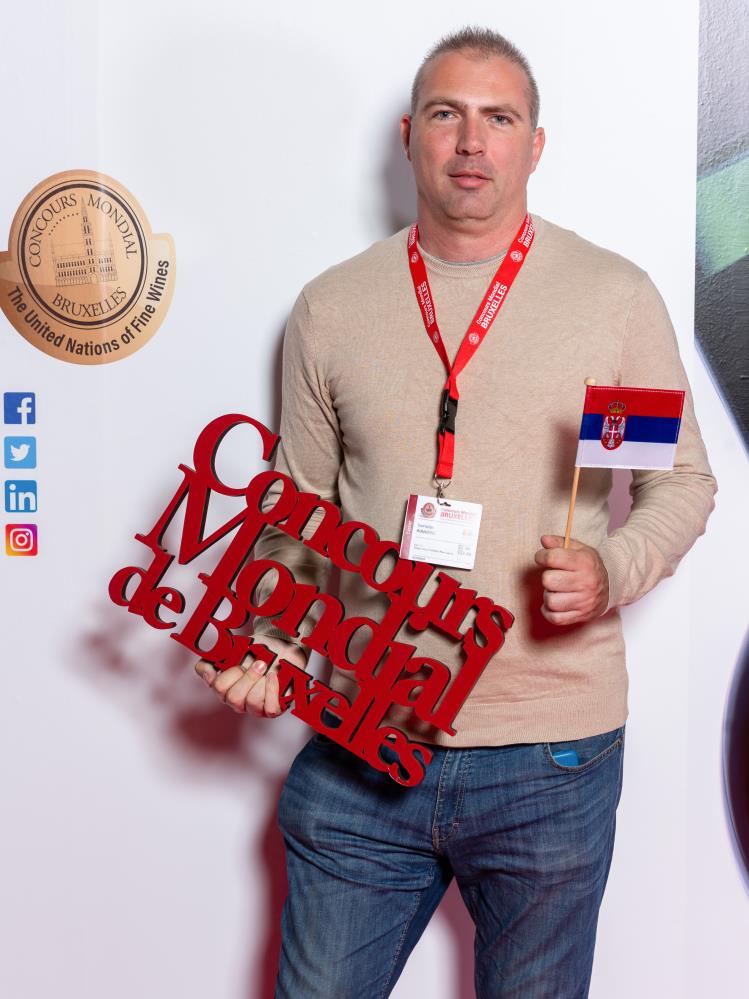 Editor-in-chief of webportal www.vinopedia.rs , wine-writer,lecturer, member of sommmelier association of Vojvodina VOSOM (Serbia), co-organizer of Wine Identity conference (Belgrade), local partner of Wine Mosaic organization in Serbia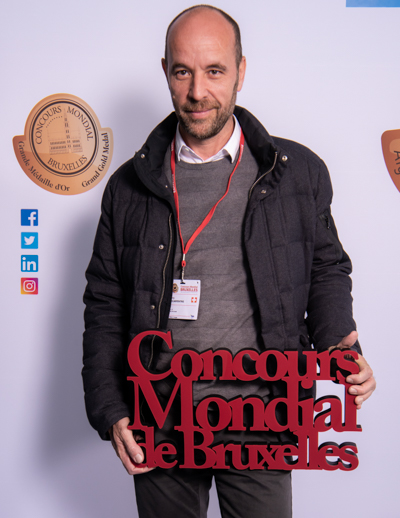 Chef Sommelier Sandoz-Hôtels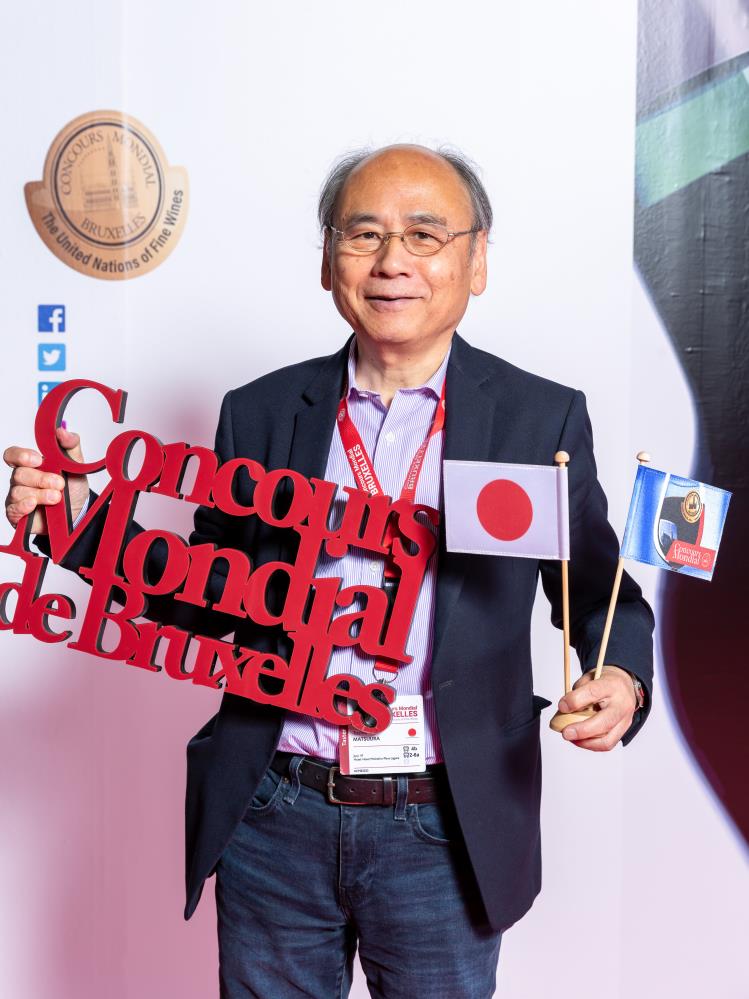 WINE KINGDOM: The Wine Magazine in Japan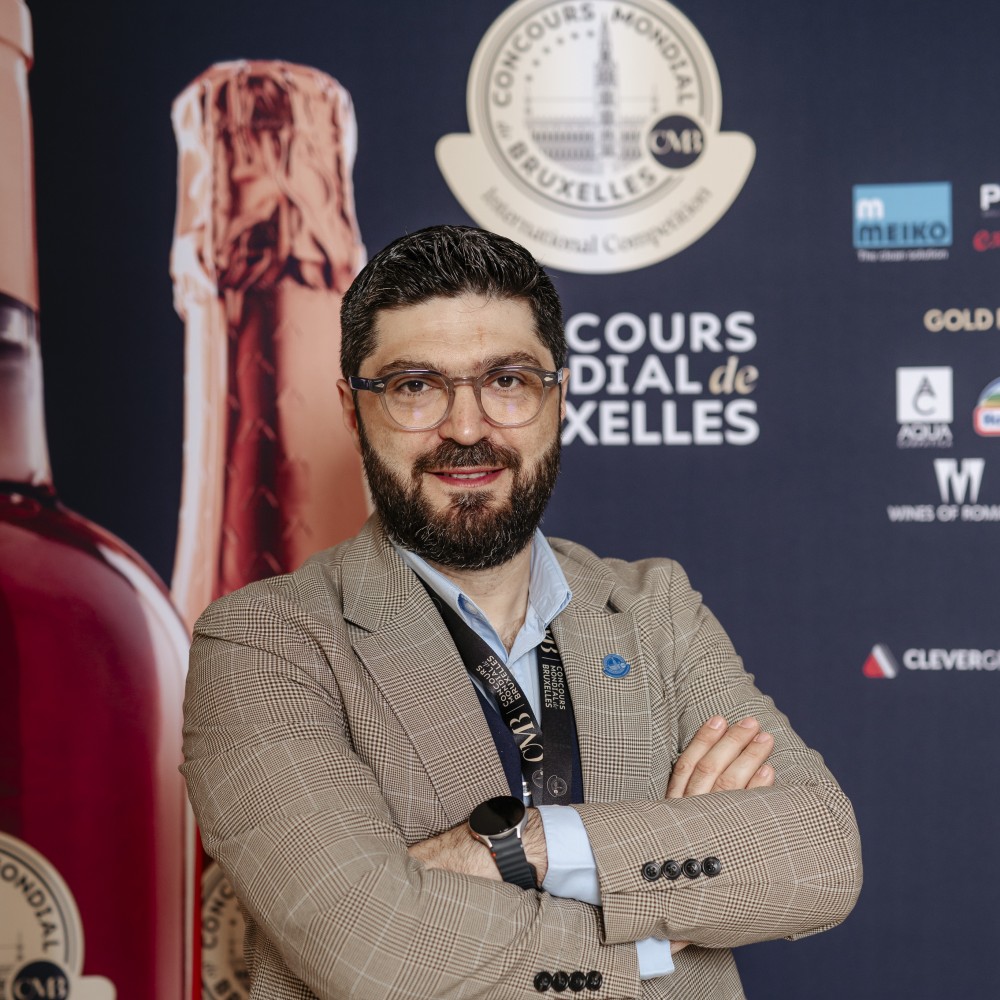 Valentin Ceafalau
Roumanie
Wine journalist, Member of ADAR (Romanian Authorized Wine Tasters Association, Member of FIJEV, Wine and Spirits Education Trust Level 3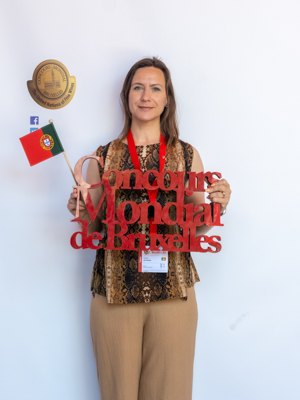 Valeria Zeferino
Portugal
Journalist at VINHO – Grandes Escolhas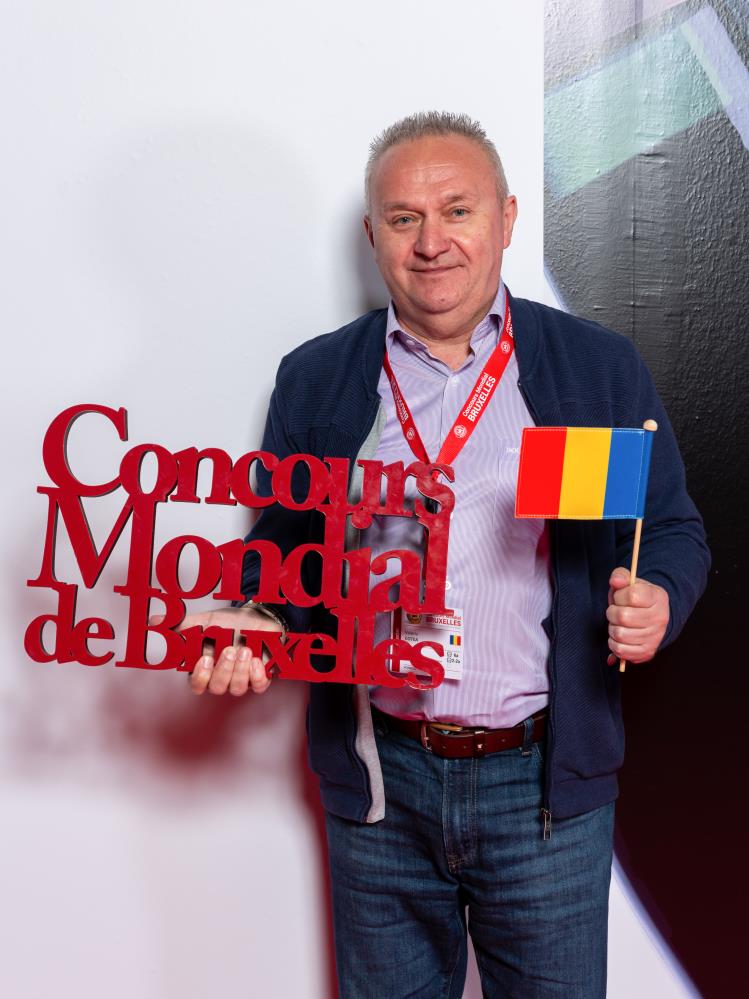 IASI Romania President National Vineyard Growers and Wine Producers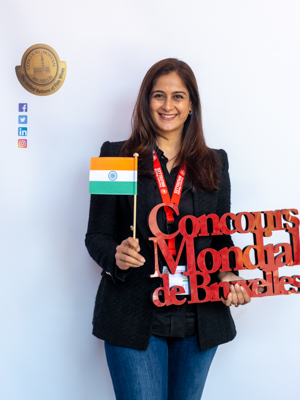 Founder at The Perfect Pour: Wine, Spirits & Lifestyle Consultant. Specialist Wine Buyer, Trainer & Curator for restaurants & importers. Wine, Spirits & Lifestyle writer. Featured on CNBC news channel as a wine expert for a food & wine pairing show. YouTube content creator – a dedicated wine tv channel.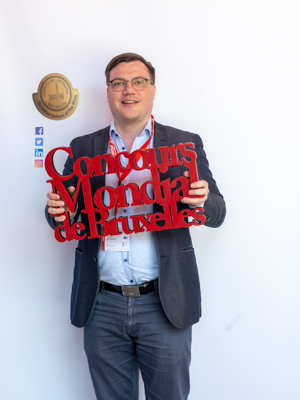 Veli-Antti Koivuranta
Finlande
Wine educator and consultant.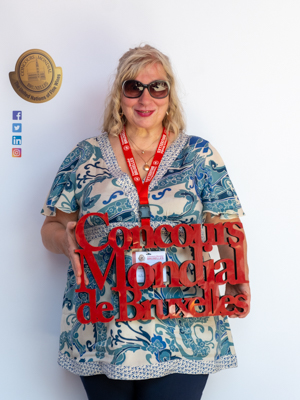 Velichka Galabova
Bulgarie
CEO Bulgarian Wine Academy Ltd., CEO Aurika Ltd., Wine consultant, Divino wine magazine taster and wine writer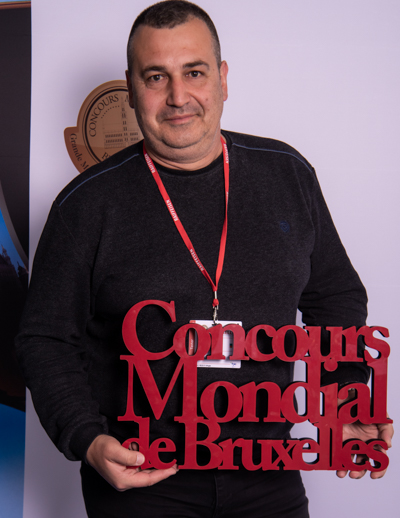 Vihren Angelov Velkov
Bulgarie
Expert sommelier and General Manager of the Four Seasons Restaurant in Plovdiv, he is a member of the jury board of a number of sommelier competitions and contests between professional high schools of tourism. He is also a sommelier educator. Best Bulgaria Sommelier in 2012.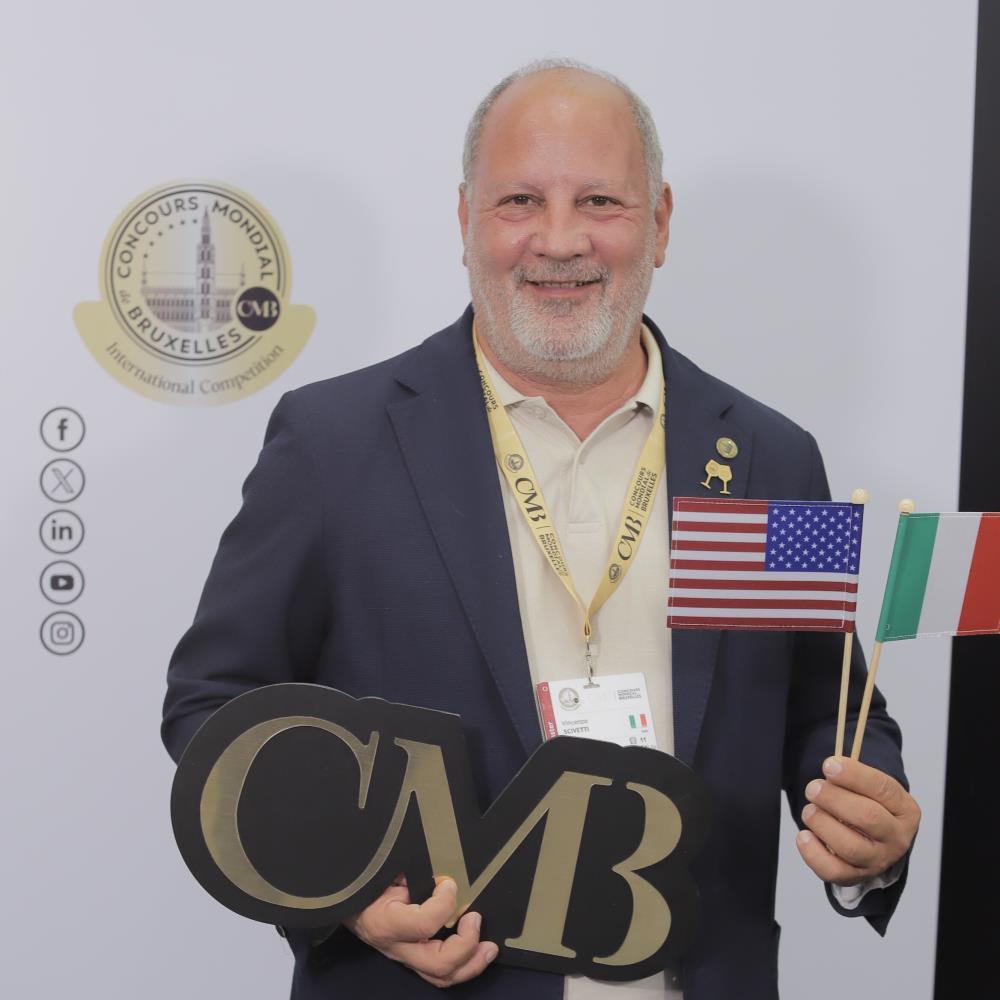 ONAV Puglia Ambassador, PR & Marketing consultant, teacher. He organizes regular tastings around spirits and cigars.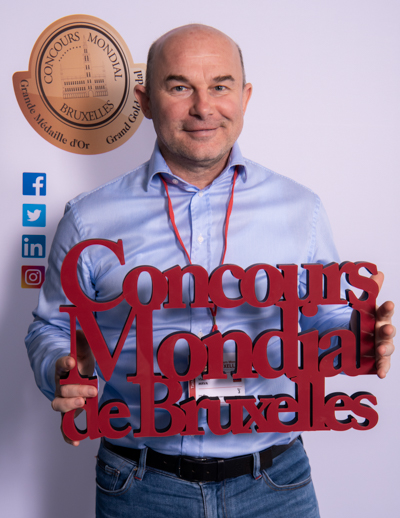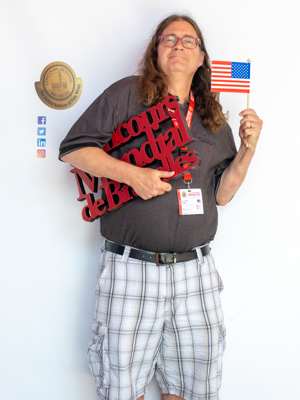 Freelance Wine Writer, SF Chronicle and Wine Spectator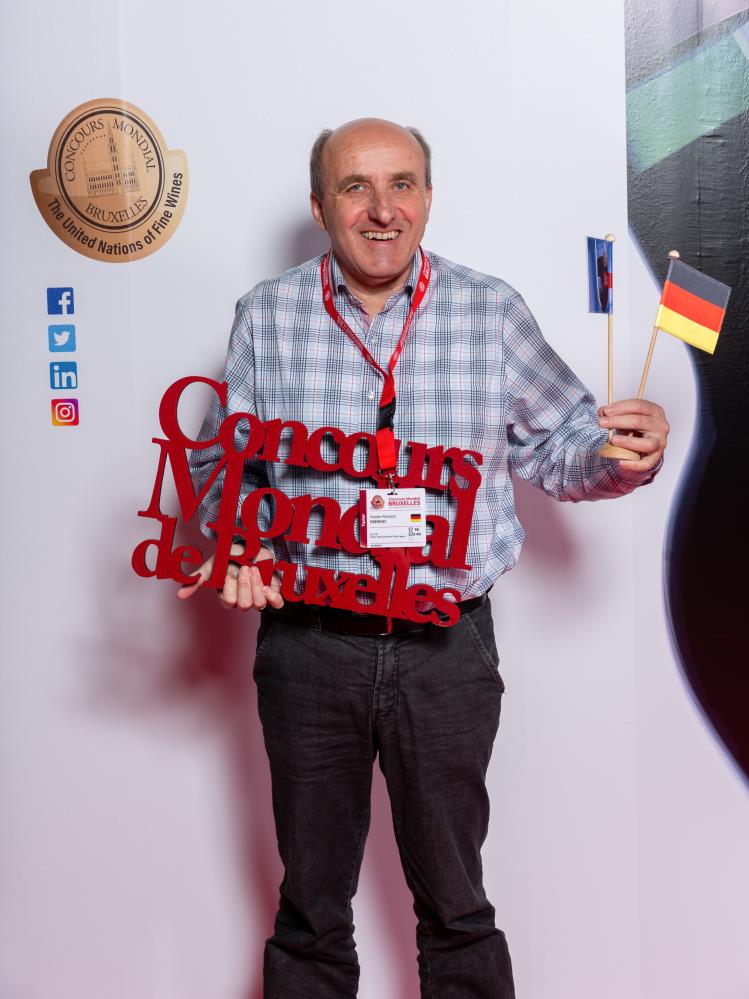 Walter Richard Eberenz
Allemagne
Editor: Badische Bauern Zeitung, Der Badische Winzer; Author: Rebe & Wein, La Vigne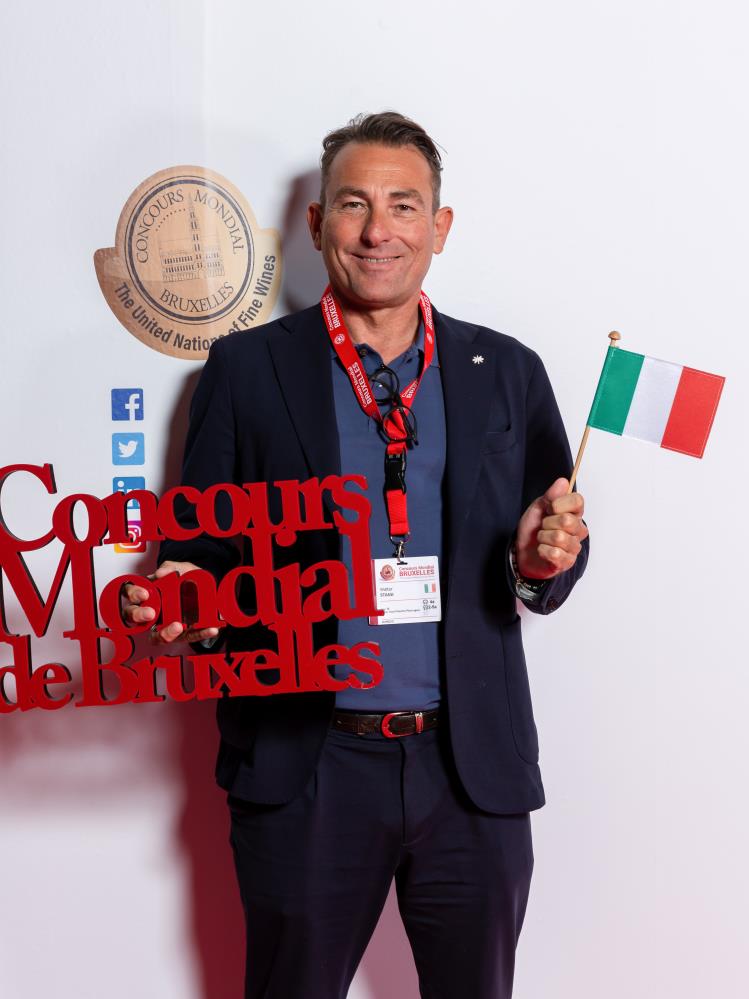 Director at Beverage Department – Pam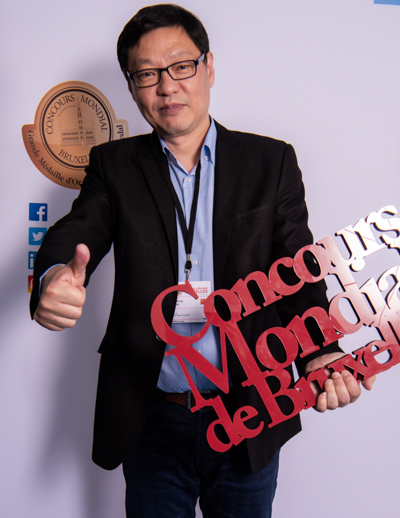 Director of Wine Circulation Association, Secretary General of Committee of International Leader Region Wine Competition, Secretary general of China Baijiu Cave Hiding Research Association, Editor-in-chief of Wine World Magazine, Producer of Wine World Media, Founder of Wine World Experience Museum.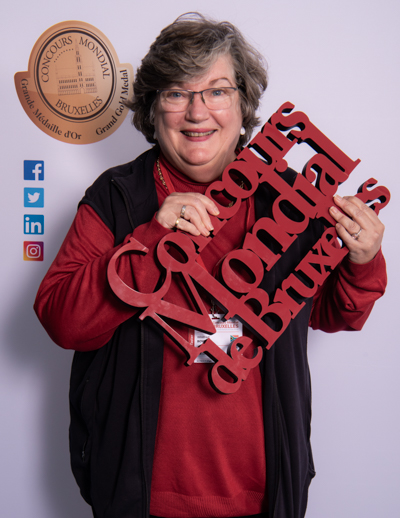 Winifred Bowman
Afrique du sud
Cape Wine Master
Wine, Food and Lifestyle Writer
Occupational Health Consultant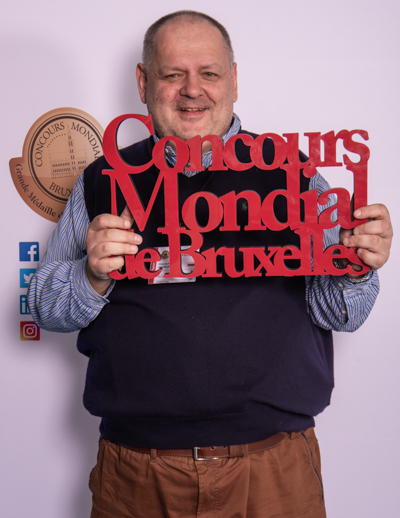 Wojciech Gogolinski
Pologne
Senior Editor at Czas Wina. Author of the Encyclopedia Alkoholi.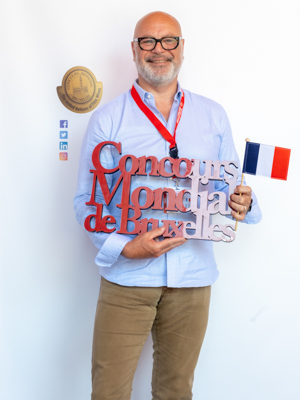 Wine buyer at Auchan France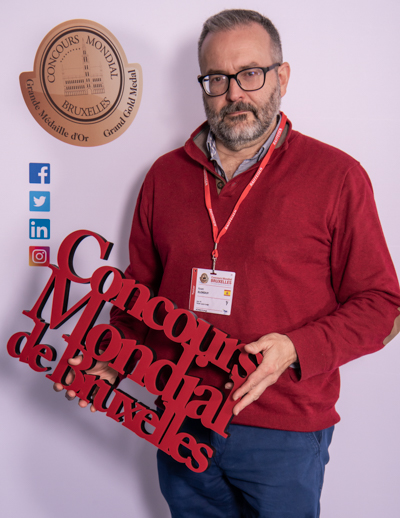 INCAVI Cap de Servei de Viticultura, Enologia i Ampelografia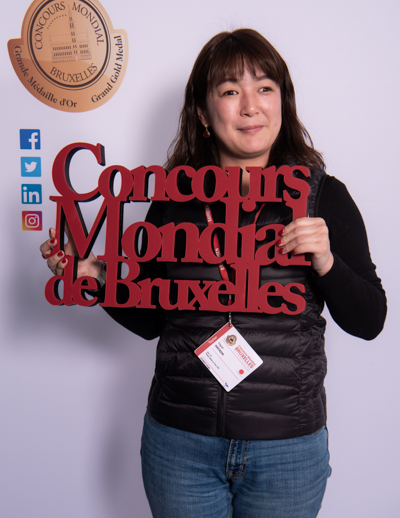 Sales Department at Broad Edge Liquor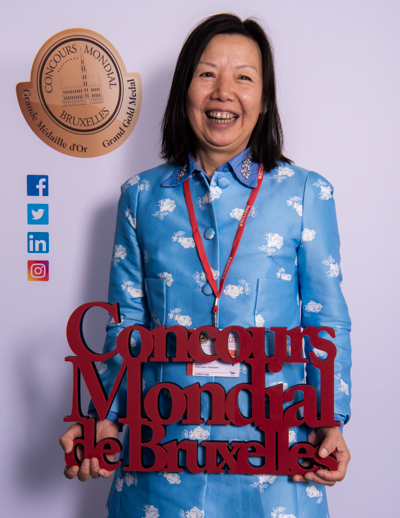 Food and Wine Journalist Wine book author Owner and Winemaker Lantschbauer-Cai Winery in Rust Austria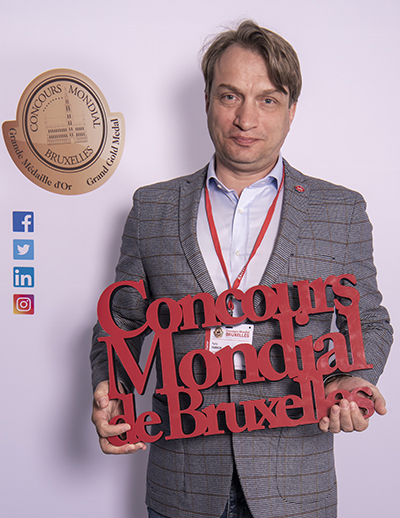 Yury Yudich
Fédération Russe
Founder and chief editor of magazine "Napitki", portal www.alcoexpert.ru wines and other alcoholic beverages. Director of the Union of Wine Writers of Russia, permanent member of the jury of Russian and International tasting competitions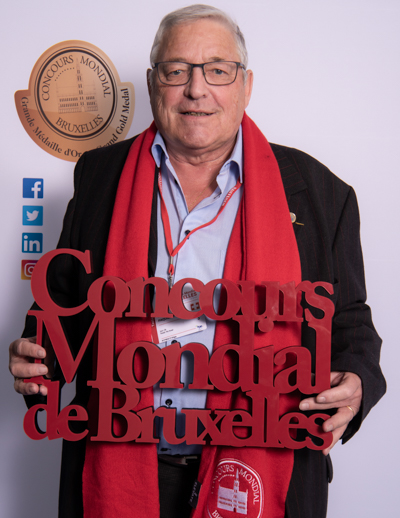 Journalist – Wine Educator – Former FIJEV member- Chevalier du Mérite Agricole Français – Co-founder of the AEFO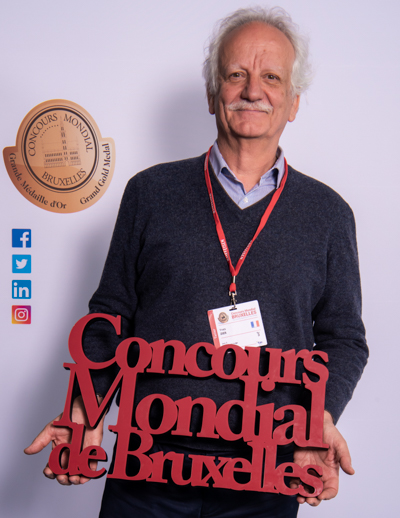 Technical director at Grenaches du Monde. Freelance journalist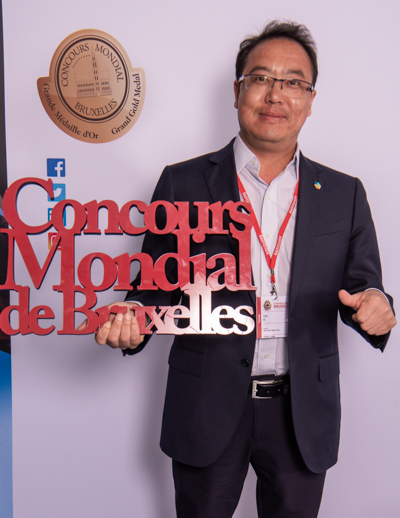 COFCO Great Wall Winery(Yantai) Co., LTD Current Chief Winemaker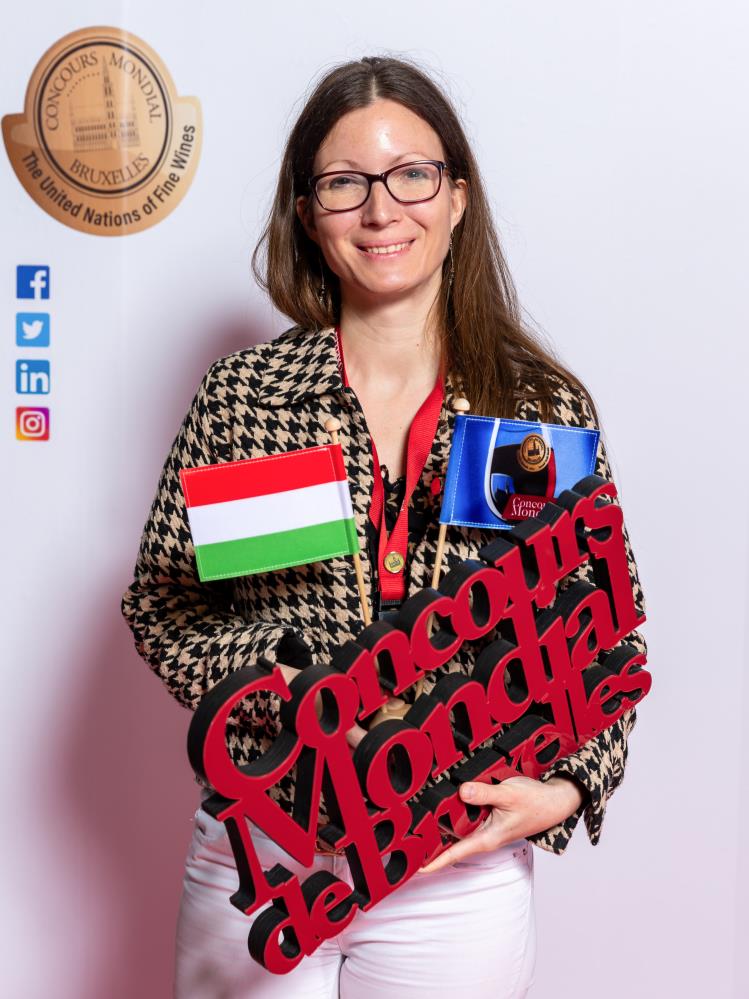 Chief Editor of Wine and Market Magazine (Bor és Piac, Grabowski Digital Kft.)