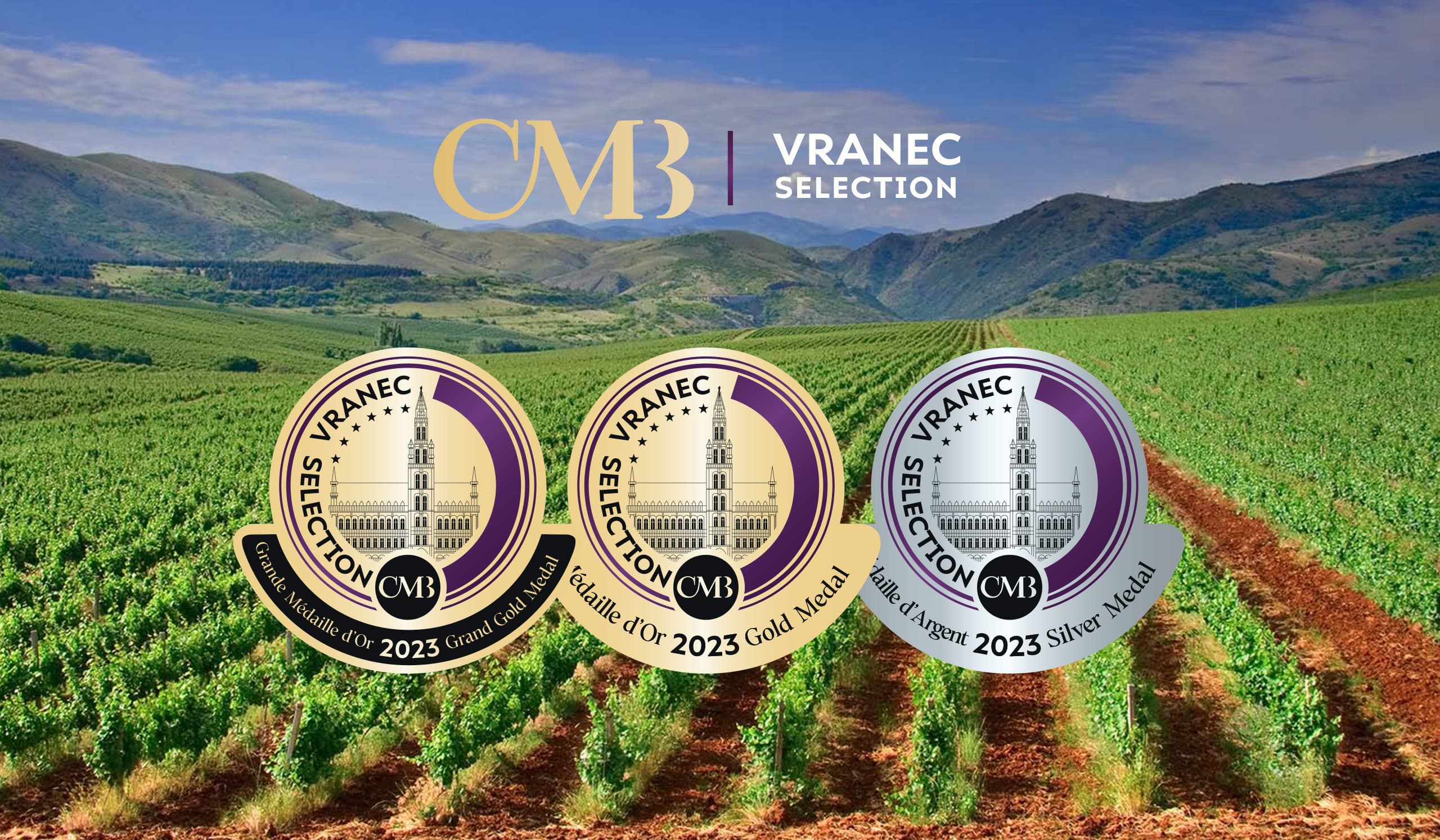 With a new and fresh visual identity, the year 2023 of the Concours Mondial de Bruxelles (CMB) brings exciting innovations. The CMB is proud to announce the creation of a new competition exclusively dedicated to Vranec wines. The Vranec Selection by CMB, whose first edition will take place in North Macedonia from December 4 to 8th 2023, is being added to the list of "sister sessions" of the CMB.
The Balkans, a region located in southeastern Europe, boast a rich winemaking tradition. Balkan wines are renowned for their unique character, resulting from the combination of diverse terroirs and ancestral winemaking methods. Among the most well-known countries for their wines in the region are Bosnia, Bulgaria, Croatia, Montenegro, Serbia and North Macedonia. Each of these countries offers a variety of indigenous grape varieties, including Vranec.
The first edition of Vranec Selection by CMB will take place from December 5 to 8th, 2023, in Skopje, and the ambition is to have several hundred participating samples. About twenty international professional judges will be present to blind taste and evaluate the participating wines. They will also have the opportunity to discover a selection of local vineyards and the gastronomic riches of North Macedonia. In addition to the Gold and Silver Medals that will reward the best wines, a revelation will also be unveiled by each participating country in the competition.
Why the Vranec grape? "This new session is an important step for the development of the CMB," says Baudouin Havaux, president of the Concours Mondial de Bruxelles. "The CMB aims to be a trendsetter in the market, and the Balkans represent a wine destination with a rich history and significant progress where our presence was limited until now. Whether you are a wine expert or just a curious enthusiast, the wine world linked to Vranec deserves your full attention! It is no coincidence that Balkan wines are often awarded at the Concours Mondial de Bruxelles."
About the CMB The organization of the competition is entrusted to the Concours Mondial de Bruxelles, a subsidiary of Vinopres, which ensures the technical organization of the tastings and guarantees the seriousness and independence that are characteristic of major international competitions. The competition is organized under the auspices of Wines of Macedonia (WoM) and MASOM (Macedonian Association of Sommeliers), in partnership with actors from the Balkans involved in the sector

The official website of the competition https://vranecselection.com/
Contact:
Benoît Carion
benoit.carion@vinopres.com
Tel : +32 (0) 2 533 27 66