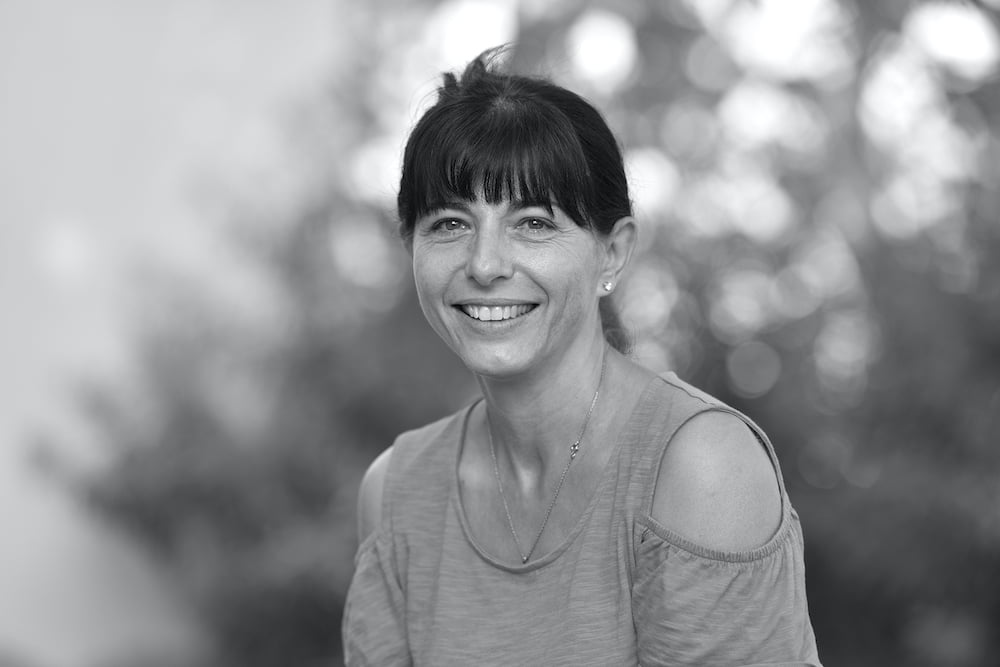 By Valentina Phillips
Nathalie Pouzalgues is a winemaker and project manager with the centre for rosé research in Vidauban, Var. She now ranks among the world experts on rosé. In an interview for Concours Mondial de Bruxelles we asked her about current trends in rosé wine styles.
– When did you begin your work on rosé wines?
– I joined the team at the rosé wine centre in 2011, but before that I worked at the Côtes de Provence producers' organisation. The rosé wine centre was established in 1999, on the initiative of the Provence wine industry (CIVP and Var Chamber of Agriculture) and the French Vine & Wine Institute. It is a one-of-a-kind resource in France and worldwide for applied research into rosé wines. Our aim is to improve the quality of rosé wines by conducting experiments that range from the vine itself through to the bottled wine. My role within the team is to run experiments focusing on rosé wine and I specialise in applied research on sensory wine analysis.
– Where does the information for your research come from?
– Research programmes involving either viticulture, oenology or sensory analysis are regularly submitted at different levels. Depending on the research topic, we do agronomy monitoring, small-batch winemaking (100 litres) and/or tastings. The research findings are processed using a range of statistical tools and then passed on to industry members through scientific and technical journals, video-conferences, symposiums, etc.
– How have rosé wines changed over the past decade?
– The quality of rosé wines has improved. From a technical perspective, temperature control from harvesting the grapes through to storing the wine in bottles was one of the first noteworthy advances. The second breakthrough stems from oxygen management, controlling oxidation and now planning vineyard management designed for rosé wine. You don't manage a vineyard in the same way if you aim to make rosé or red wine.
– Rosé sales in France account for approximately 30% of the market, ahead of white wine. Why is rosé so popular in France?
– The quality of French rosé is indisputable. Some regions, such as Provence, are iconic. It is also important to realise how attached the French are to the way rosé is drunk – it is relaxed, unconventional and sociable.
– There is an international trend towards paler, drier rosés. In your opinion, what is driving this trend and will it continue in the future?
– The motivation for making drier, paler rosé wines is definitely a bid to replicate the Provence rosé model of delicate, light, fruity wines. There is no way of knowing whether this trend will continue, but we do know that it is not just a passing fad. Rosé wines from Provence have always been in this category. They have a very light colour and are aromatic with floral, fruity and mineral notes. On the palate, they are rounded yet dry, with very fruity, refreshing notes that often recall citrus and tropical fruit.
– Which countries predominantly adopt this style?
– As far as I know, this is a widespread phenomenon and affects various French regions and different countries. Areas with a Mediterranean climate and grape varieties are certainly better equipped to produce the light, fruity, rounded yet dry wines that consumers currently favour.
– Does the international trend for paler rosés affect those from Provence?
– The trend may lead to some confusion but conversely, it strengthens Provence's status as a benchmark. If the colours are similar, this creates a whole new ballgame, shifting emphasis to aromas and flavours. And here too, we are ahead of the curve. The vineyards of Provence are genuine rosé terroirs.
– Are certain grape varieties better suited to producing pale, dry rosé wines?
– Grape varieties with less colour that deliver fruitiness seem to be better suited to producing pale, dry rosé wines because their fruitiness creates an impression of sweetness when actually the wines are dry.
– In your experience, is protecting traditional rosé production techniques and the use of local (native) grape varieties still a trend?
– Yes, for a significant part. High-tech methods and expertise do not rule out the use of ancient techniques (concrete, terracotta or wooden vessels, a curb on sulphites, etc.) and traditional grape varieties (Rosé du Var).