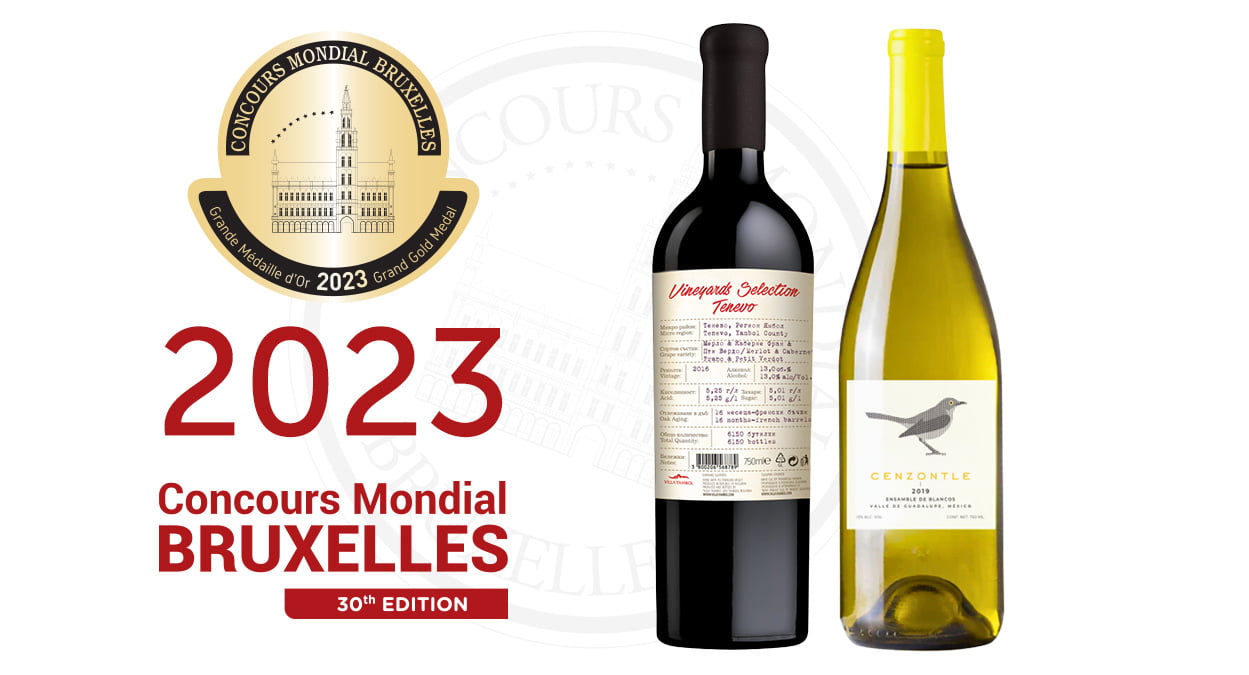 The thirtieth Concours Mondial de Bruxelles ended a few days ago in Poreč, Croatia. This year's event put Istrian wines firmly on the global wine map. Judges were able to discover the beauty and variety of natural sites across the region, along with its many cultural attractions and gourmet foods.
Following the release of the competition's results, Bulgaria and Mexico have emerged as the recipients of two major international accolades, one for a red wine, the other for a white.
From 12 to 14 May, the world's most prestigious competition brought together experts from the international wine industry to judge over 7,500 white and red wines from nearly 50 countriesfa around the world. Award-winners span the five continents, including not only long-standing producer countries, but also more surprising origins such as India – winning the first medal in its history – Kazakhstan and Albania.
International revelations
The white wine that won the highest score in the competition this year is Cenzontle blanco — a white Mexican wine produced in the Valle de Guadalupe. The highest scoring red wine comes from Bulgaria — Vineyards Selection Tenevo, a blend of Merlot, Cabernet Franc and Petit Verdot produced by Villa Yambol, in the Thracian plain.
A glimpse at the trends
For the major producer regions, Bordeaux was the most highly represented, and the competition's most awarded, with 256 medal-winning wines. The Iberian Peninsula also posted some impressive scores in 2023 – Portugal achieved a national average of 37.5% of awarded entries. In Spain, Aragon stole the show with 42% of medalled wines. For Italy, Tuscany made a name for itself as the most awarded region in the country with no fewer than 80 medal-winning wines.
Organic and oak revelations
The Sylvain trophy awarded annually to the oaked wine achieving the highest score was won by a Californian wine in 2023 – the Earthquake Zinfandel label produced by the Michael David Winery in Lodi. The highest scoring organic wine comes from Spain – the Palmeri Navalta label by the Palmeri Sicilia winery in Aragon.
All of the wines were judged blind by a panel of experts from the wine industry – buyers, journalists, wine merchants, winemakers… – carefully selected by Concours Mondial de Bruxelles and representing 45 nationalities. Fewer than 30 % of wines entered were awarded accolades.
The next Concours Mondial de Bruxelles red and white wine judging session will take place from 7 to 9 June 2024 in Guanajuato, Mexico. It will be the first time the competition has travelled to the American continent.
Pictures of the competition available here
Press contact: Benoît Carion— benoit.carion@vinopres.com