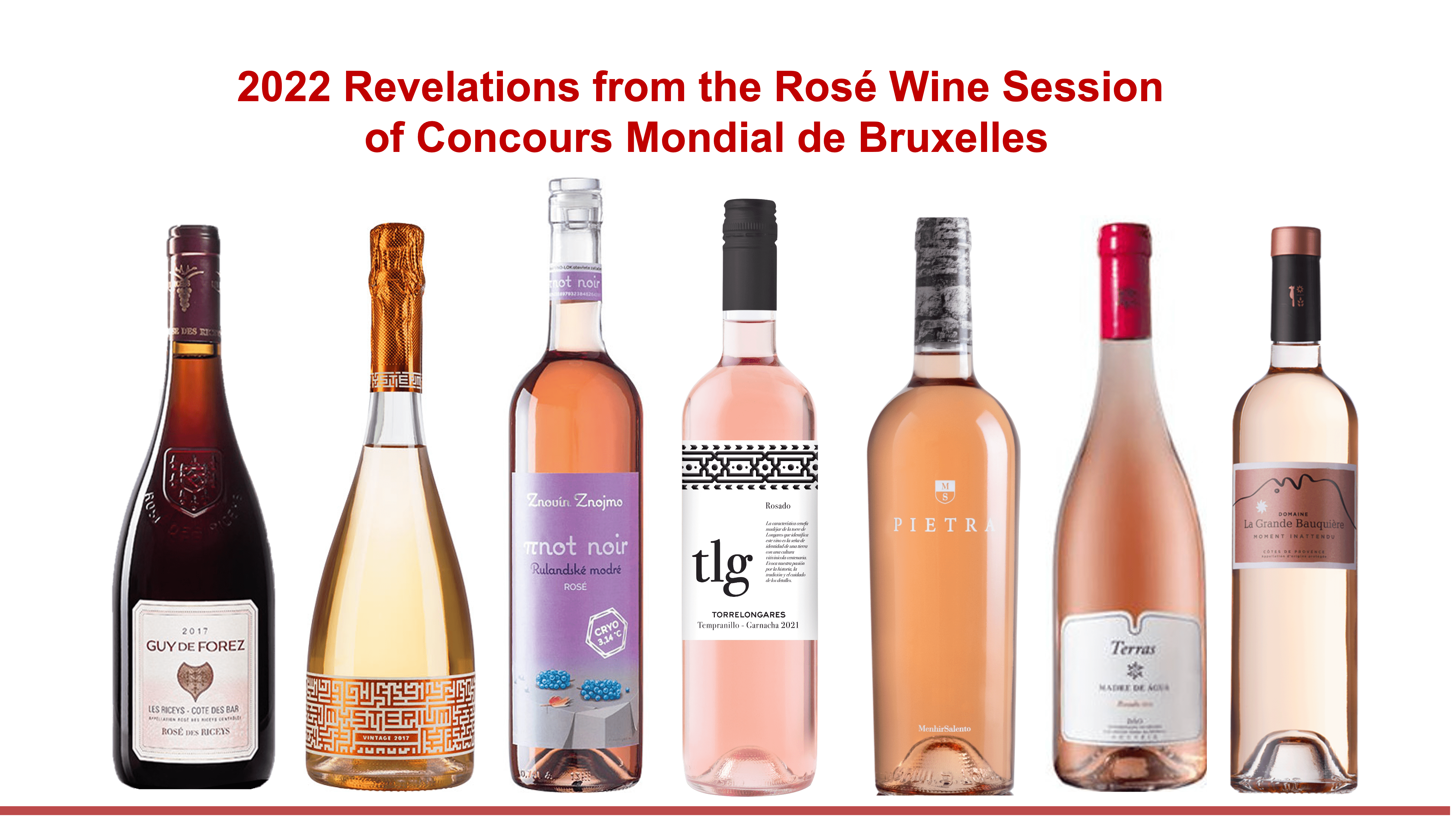 Over 1,000 rosé wines from around the globe competed last week in Valladolid for the coveted medals from the prestigious Concours Mondial de Bruxelles. The Rosé Wine Session of the renowned international competition awarded Silver, Gold and Grand Gold medals to rosé wines from 23 countries.
The best dry rosé in the competition comes from France, the best medium-dry from the Czech Republic and the best sparkling rosé is Romanian.
With 106 medals, the world's biggest rosé producer France leads the way. Italy (69) ranked second with the host country Spain (68) close behind. Portugal and Moldova share fourth place with 23 medals each followed by Romania (13) and Greece (12).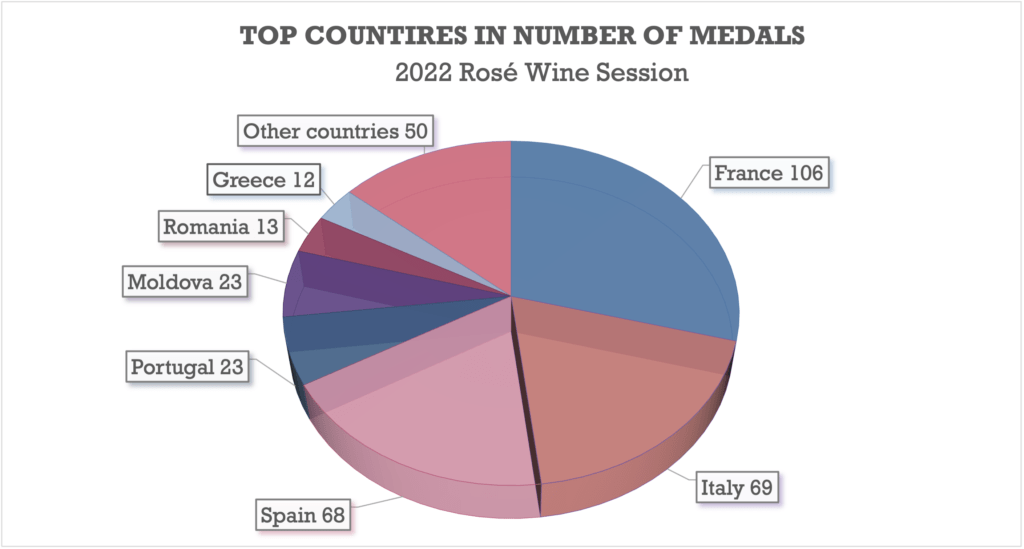 The highly coveted Grand Gold medals, granted to only 1% of entries were awarded to rosé wines from France (5), Spain (2) Italy (2), Moldova (2), Romania (1) and the Czech Republic (1).
In addition, the competition also awarded 'revelation' trophies to rosés that scored the highest in their category:
2022 Best Rosé of the Competiton – Vinolok Trophy
Guy de FOREZ,  2017 Rosé des Riceys
Rosé des Riceys, France
2022 Medium-Dry Rosé Wine Revelation
Znovín Znojmo, 2017 πnot noir 3,14 Rulandské Modré Rosé, Late harvest
Velkopavlovická, Czech Republic
2022 Sparkling Rosé Wine Revelation
Jidvei Winery, 2017 Mysterium Roze Brut
Târnave, Romania
2022 French Rosé Wine Revelation
Domaine La Grande Bauquiere, 2021 Moment Inattendu
Côtes de Provence rosé, France
2022 Spanish Rosé Wine Revelation
Torrelongares, Rosado 2021 Tempranillo – Garnacha
Cariñena, Spain
2022 Italian Rosé Wine Revelation
Menhir Salento, 2021 Pietra Rosato
Salento IGT, Italy
2022 Portuguese Rosé Wine Revelation
Madre de Água, 2020 Terras Madre de Água Rosado
Dão, Portugal
See all results: https://resultats.concoursmondial.com/en/results