Wine trends to follow in 2023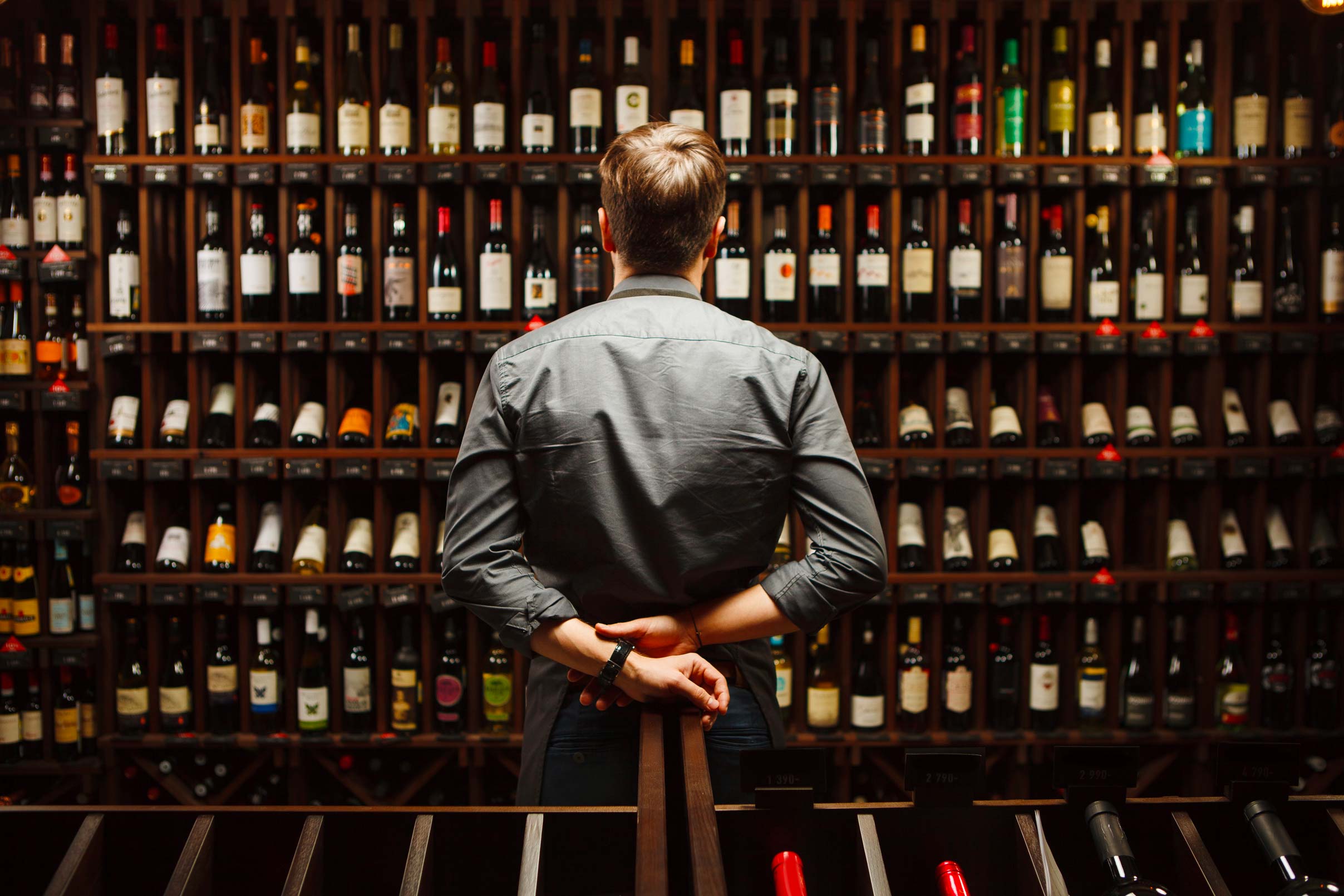 After nearly three years of a global pandemic, supply chain problems and the persisting challenges of global warming, the wine industry continues to search for new ways to meet consumer needs. 2023 is bringing new and ongoing trends in the wine world. Demand for rosé wines remains sustained; winegrowers are using practices to take better care of the environment and protect vines from extreme weather events; vintners and drinkers are taking sustainability ever more seriously; environmentally conscious consumers are driving the market for alternative packaging; Millennials are seeking greater value and off-the-beaten-path-varieties; wine sales are soaring in online channels; ultra-premium wines are enjoying high demand despite inflation; no- and low-alcohol wines are expected to continue to see growth and sparkling wines are becoming more and more appropriate for everyday drinking.
Sustainability goes beyond physical wine making
Younger generations of wine drinkers continue to seek better treatment of the environment and to support winegrowers committed to sustainable practices. These consumers want wines that align with their values, which are focused on a sustainable future. Of course, this includes organic and biodynamic winemaking that preserves the environment, uses fewer pesticides, recycles water and offers alternative packaging. But GenZ's demand for sustainability goes farther than just the physical aspects of winemaking and also encompasses ethical business practices, equitable resource management and fair treatment of the producers and workers inthe vineyards.
As social justice movements compel the industry to address equity and inclusion, they also inspire consumers to support diverse producers. Wineries that invest in diversity, equity and inclusion will see returns on those investments.
New and unfamiliar regions rise in popularity
In 2022 prominent locations like Burgundy and Napa witnessed fires, frost and drought. With prices high and supplies limited in those areas, buyers are forced to focus on new regions. Interest is switching from Burgundy's Côte d'Or to less expensive wines from Beaujolais, Mâcon and Côte Chalonnaise. Chablis, which is getting expensive and difficult to secure, is being replaced by white wines from Jura and Savoy. Buyers are turning their attention to Tuscany's undersung Maremma region, Greece for its crisp whites, and Italy's Franciacorta for traditional-method sparkling at a fraction of the cost of some Champagnes.
The high-quality, low-cost proposition of Portuguese wine is also expected to gain traction in 2023, especially for consumers looking to explore new varietal wines and blends.
Inquisitive young drinkers, who love to try something off-the-beaten-track, will continue to ramp up demand for indigenous grape varieties from across the globe. Examples include Godello and Sumoll from Spain, Xinomavro and Assyrtiko from Greece, as well as native grapes from Eastern European vineyards including Turkey, Hungary and Georgia.
Hybrid and indigenous varieties are attracting attention
In 2022's scorching heat, record-breaking drought, spring frosts, hailstorms and wildfires once again forced grape growers to think outside the box when it comes to viticultural practices and to consider new grapes that can better respond to a changing climate.
The use of hybrid grapes – European species crossed with native North American varieties – are producing crops that often cope better with local weather challenges and provide more reliability during times of unprecedented change.
Ancient, native grape varieties and new hybrids that can handle extreme growing conditions go hand-in-hand with emerging regions. Some lesser-known wine regions are proving especially resilient, with indigenous grapes showing the best chances to survive and thrive. Hybrids developed for their resistance to vineyard pests, mildew, drought and other consequences of planetary warming are now opening up interesting regions that are attracting consumers.
Winegrowers are upholding the traditional notion of appreciating where grapes come from while discrediting the idea that only vitis vinifera grapes can produce quality wine. Even the Comité Champagne is now allowing growers to plant the fungus-resistant hybrid variety Voltis in order to combat mildew, which the region is struggling with.
Consumption of no and low-alcohol wines expected to increase
No- and low-alcohol wines are continuing to be a prominent trend which might gain even more traction in 2023.
An increasing number of wine consumers are concentrating on their health and wellness. No- and low-alcohol wines represent a healthier alternative to this demographic.
A recent 10-country study by IWSR Drinks Market Analysis found that sales of no- and low-alcohol beverages in 2022 surpassed $11 billion, up from $8 billion in 2018. That's still niche, but IWSR predicts no- and low-alcohol consumption will increase by a third by 2026.
The luxury wine market remains vibrant
As the world enters a period of growing economic fragility, those with financial stability will provide increasing opportunities for premium wine brand owners.
During the pandemic, the market saw a huge increase in demand from clients with higher levels of disposable income, who sat at home drinking more wine.
Now with inflation, consumers are drinking less but better. Even as prices rise, ultra-premium wines can be a relatively affordable indulgence, compared with other luxury goods.
Sparkling wine becomes an everyday drink
Last year again saw a rise in sparkling wine sales, and that momentum doesn't look like it's slowing down anytime soon. While Champagne, Cava and Prosecco will continue enjoying popularity, consumers are increasingly choosing less expensive bottles of Crémant, Franciacorta and Lambrusco.
Pét-nat, a bubbly wine made with only one fermentation as opposed to Champagne's two, can often be less expensive and continues to attract natural wine drinkers.
Value-priced bubblies are prompting consumers to embrace sparkling wine as an everyday drink that doesn't need a special occasion. In the United States, sparkling wine is expected to outsell beer as the country's most consumed alcoholic beverage by the end of 2023.
Wine cocktails pick up steam
Given the increased focus on health & wellness, drinkers everywhere are turning to lower-alcohol cocktail alternatives. Those seeking lighter mixed drinks and new flavor combinations will delight. A whole world of wine-based cocktails awaits!
Rosé continues to be a consumer favorite
Rosé has been a hot seller in recent years, continuing to outgrow long-time perceptions of it being a summer-only beverage. Trends within the category include skyrocketing growth of sparkling rosé in particular, as well as a significant increase in the prices that consumers are willing to pay per bottle.
Alternative packaging is the future
Rethinking the glass bottle has become a top priority for forward-thinking wineries committed to reducing carbon emissions. The manufacturing and transportation of a wine bottle accounts for as much as 68% of the whole product's carbon footprint. In comparison, the 1.5-liter wine pouch, the bag without a box around it, offers the biggest carbon footprint reduction over glass bottles of 90% – and it's starting to become popular in Europe.
Market research suggests the global canned wine market could grow in the double digits over the next few years. Consumers increasingly demand convenience, and portable, lightweight cans deliver that. Cans also have the ability to make wine more approachable for consumers and upend misconceptions surrounding wine's 'upper-crust' image
In 2023 there will likely be more boxed and canned wines and more screwcaps for an aging baby boomer population that's tired of corkscrews.
E-commerce drives sales
The wine industry is becoming increasingly digitalized and is currently transitioning from a traditional to an E-commerce-driven market. Sales are soaring in online channels as consumers become more accustomed to shopping from the comfort of their homes.
E-commerce is particularly profitable for small wineries which can market themselves more effectively, reach a broader audience and increase sales.
Valentina Phillips